Prom hair can be anything: romantic, trendy, classic, cute, or fun. Every girl dreams of her big night and that's why prom hair and prom dresses is one of the highest sought out terms on internet. The selection of suitable prom hairstyles actually depends on your vibe for prom night.
Do you want to look hot and sizzling and wearing a backless short dress?
Or you prefer a more ladylike appearance and plan to wear a long sequins gown?
In both cases, your hairdo will be different. You'll make an updo with a backless dress and a half up half down with the gown. For hairdos you can take your inspiration from fashion week happenings in New York and Paris or Hollywood movies. Besides the selection of a perfect hairstyle, you should also grab your favorite hair accessories, hair products and tools that you'll needing to further adore and enhance the look of your hair.
Complex hairstyles need a lot of practice so make sure you find your matching cute prom hairstyles well before time and have enough time to practice. Or you can call a friend for help who is skillful in doing hair.
Prom Hairstyles For Black Girls
1)    Pump Up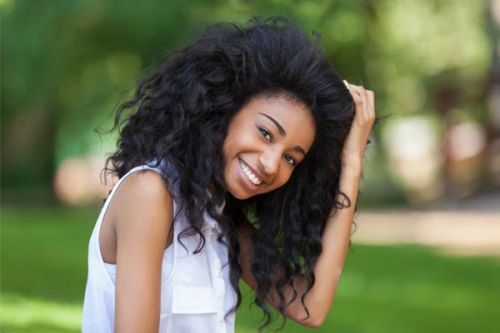 First apply an anti-frizz hair product and then a volumising mousse to create that awesome puffed out look.
2)    Twisted Updo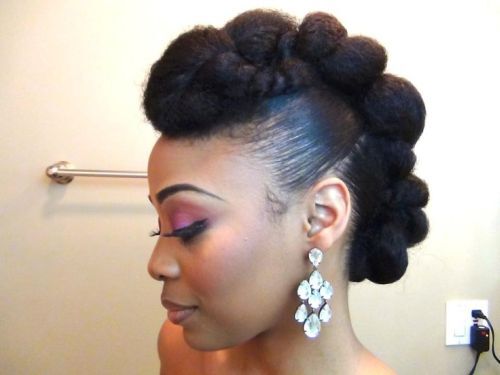 This look is not just cool but also a great option for medium length hair.
3)    Lady Bug Bun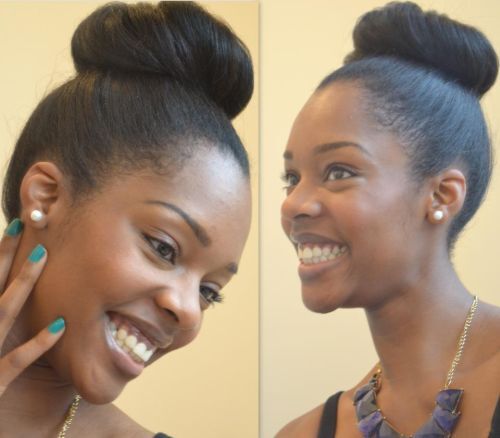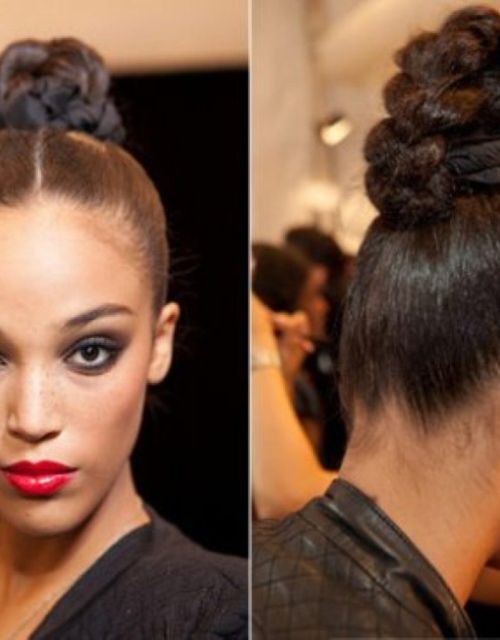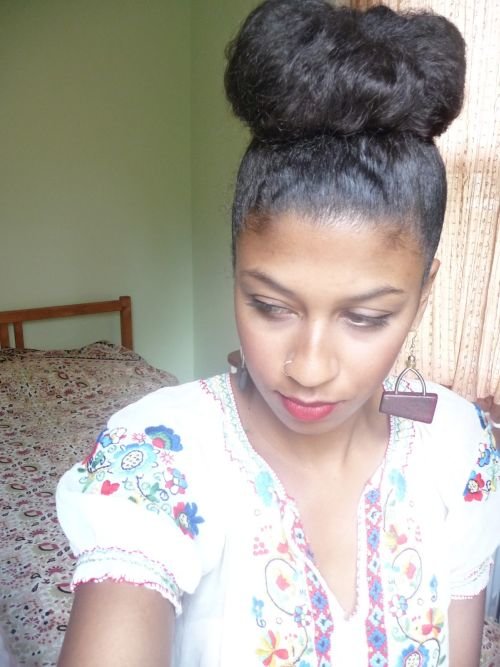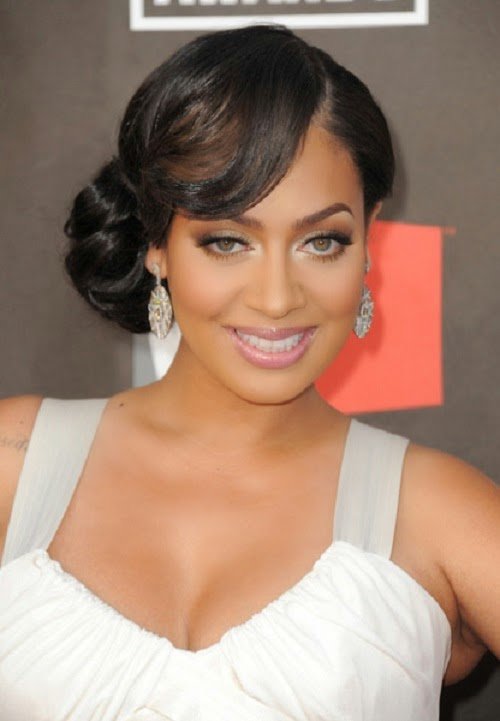 This swoop kind of bun is interesting by name. It is a timeless look and a perfect solution for someone who loves buns with bangs on front.
4)    Retro Chic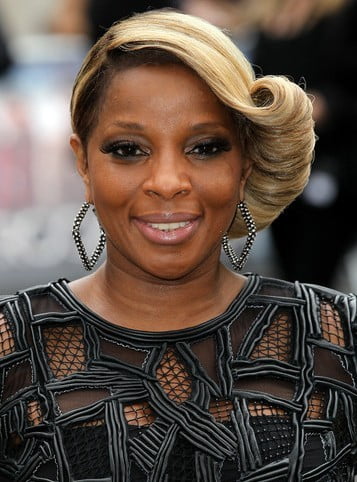 This hairstyle gives you a pure vintage diva look and it is good choice for the days when retro hairstyles are in trend.
5)    Bouncy Hair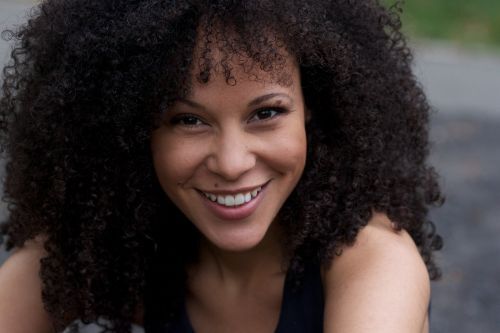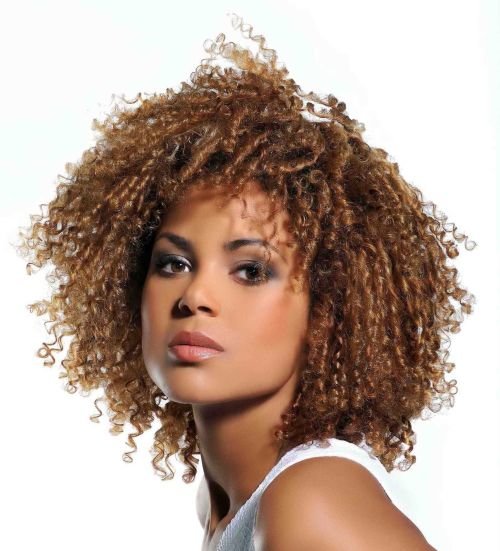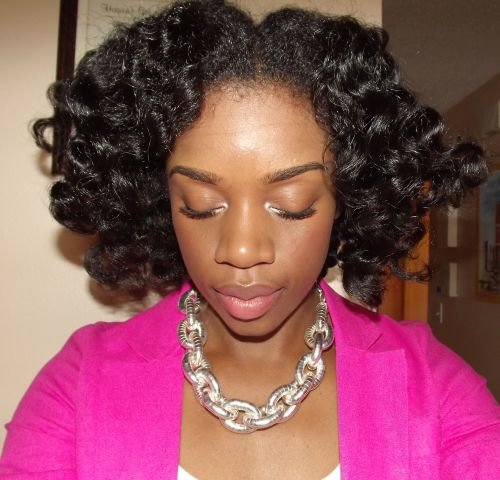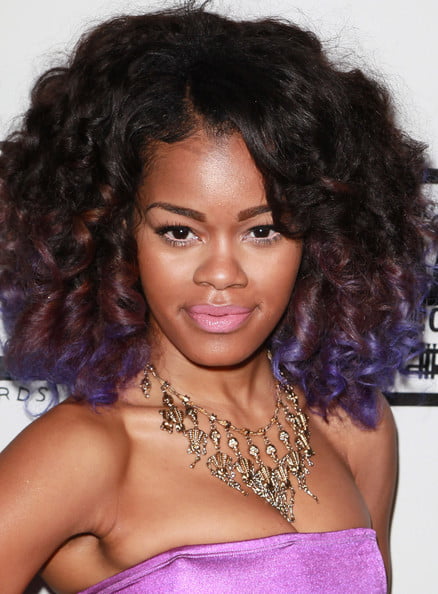 To look glamorous, there is no better option than wearing bouncy hair as worn by the model in this picture.
Prom Hairstyles Down
1)    Cute Half Up Half Down Hair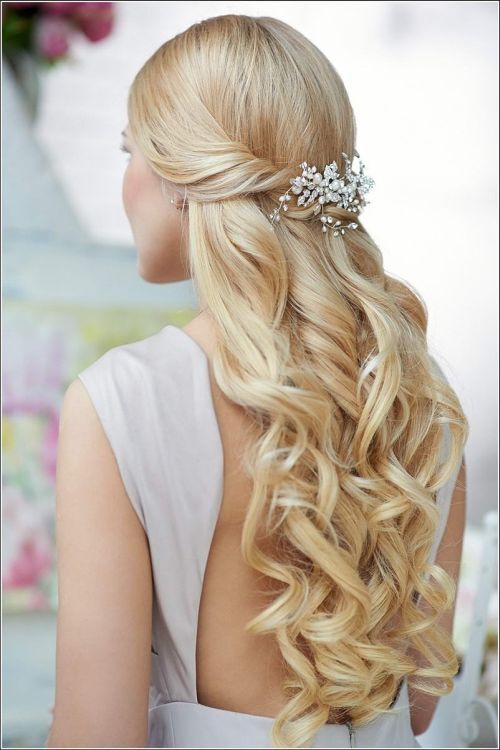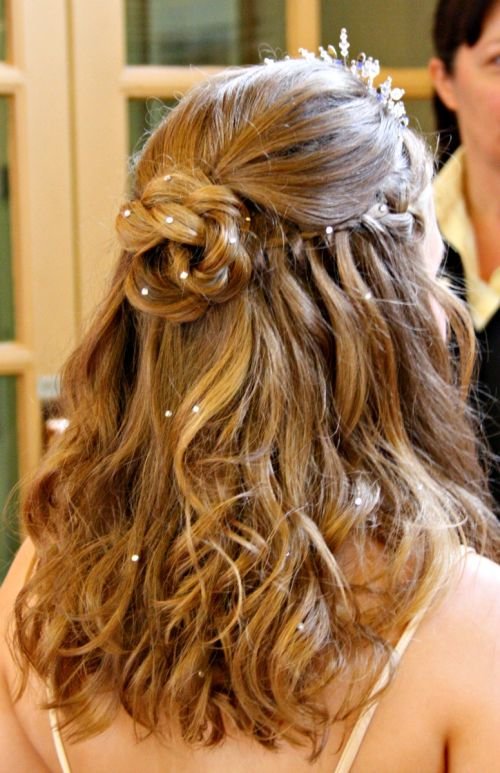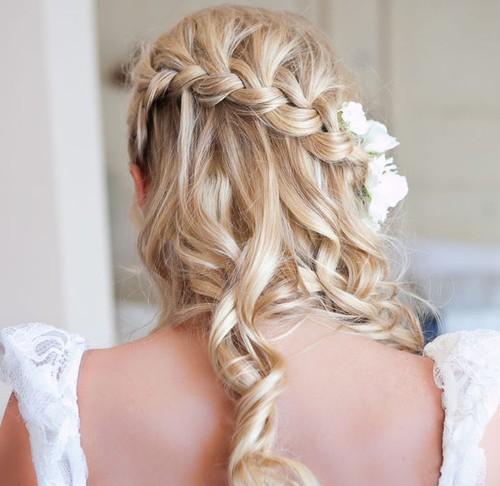 Curl your hair with a large barrel curling iron and then make a braid starting from one end and ending on the other end. Attach some flowers on the ending section to hide the ends.
2)    Play with Your Curls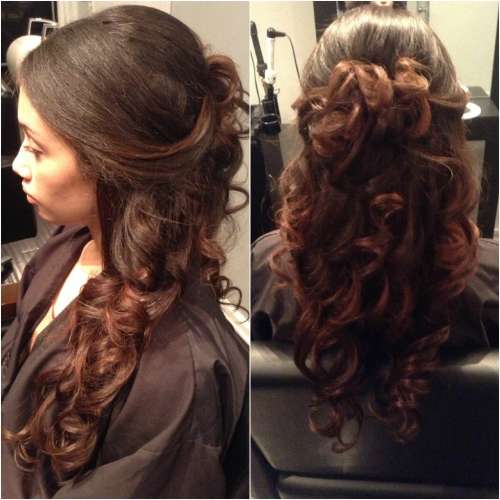 Neatly back comb your hair and then secure on the back by catching a few strands of hair taking from both sides close to your ears. Hide the secured part with another strand of curls taken from top of the crown.
3)    Little Curly Braid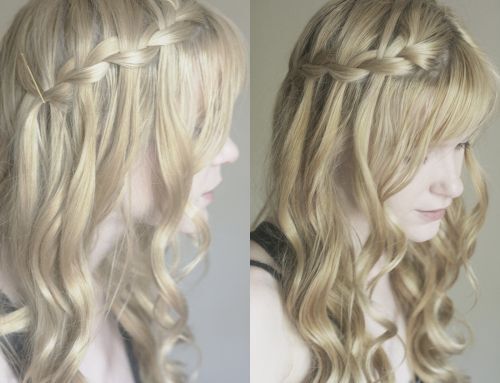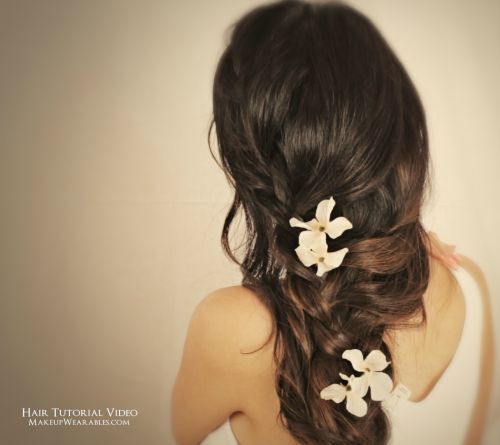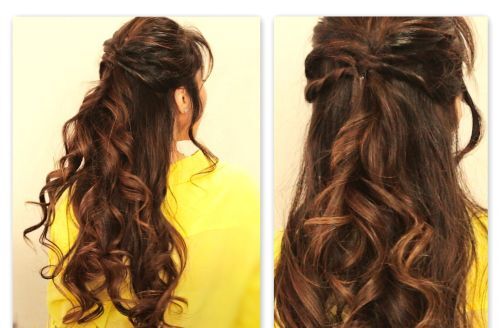 Leaving a few bangs on the sides of your forehead, make a 3 to 4 inch braid by twisting and pulling hair towards the back.
4)    Princess Braid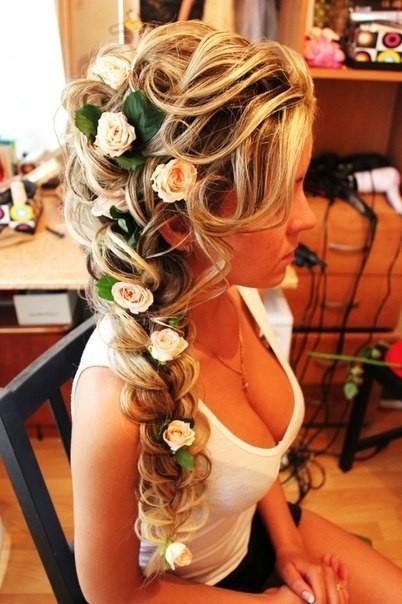 A very delicate look that is obedient to wind. Attach flowers in every twist for a royal touch.
5)    Half Pin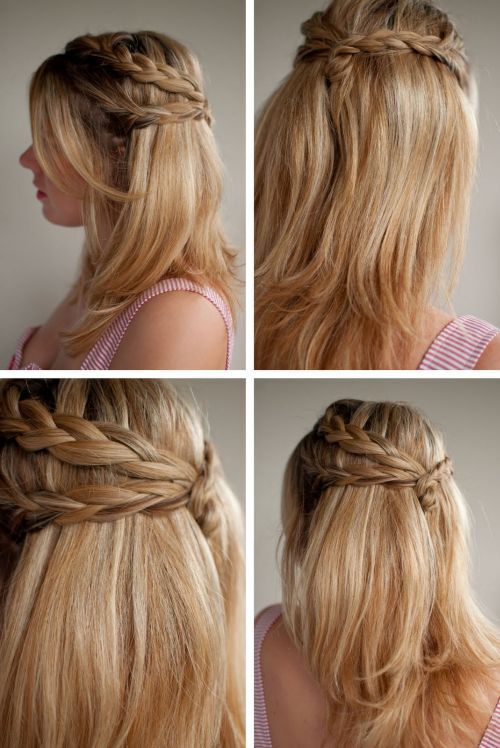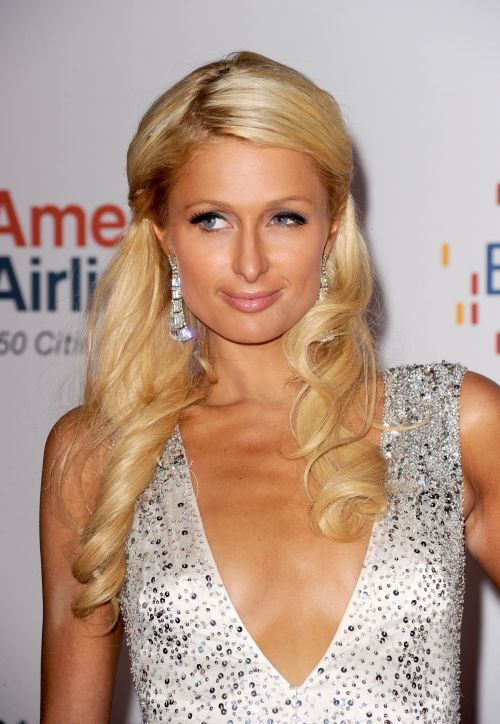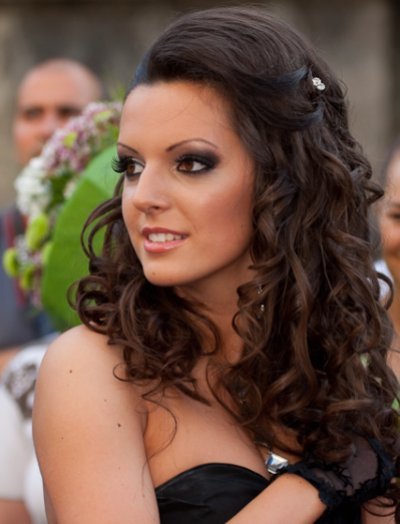 Curl your hair from middle to full length and then deeply side sweep your hair and puff out that portion. Attach a fancy pin and you're ready to rock the party.
Prom Hair to the Side
1) Cute and Hot
Nicely curled and neatly side swept hair make you look cute and sexy at the same time.
2) For Thick and Very Long Hair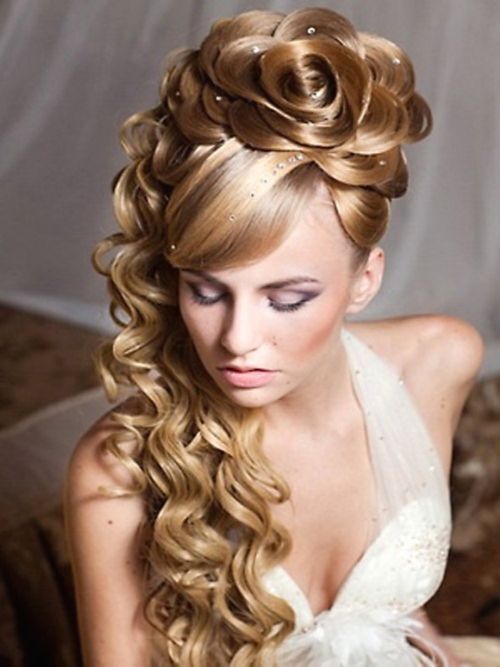 This look can only be created with a lot of practice and skill. A rose is created on the top of the head by twisting the curls with each other.
3) Long Thick Side Braid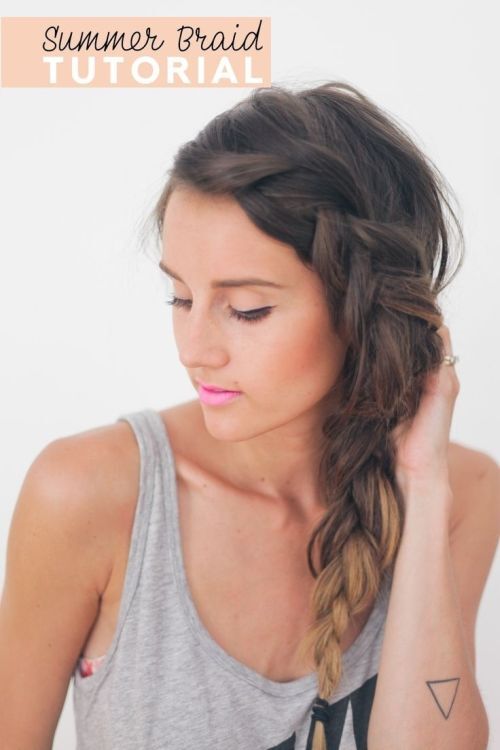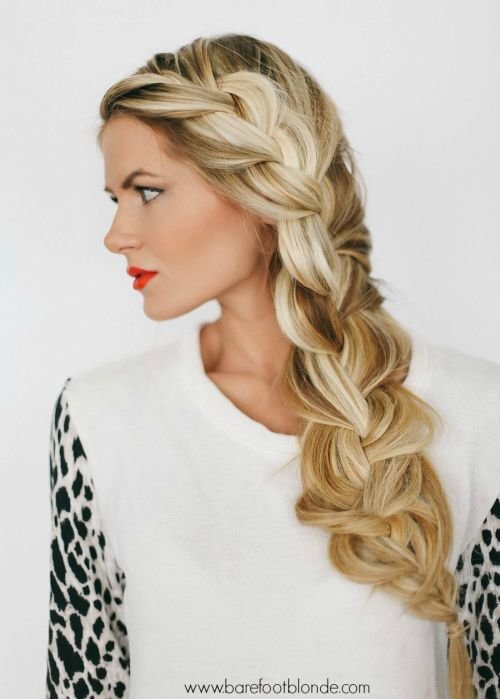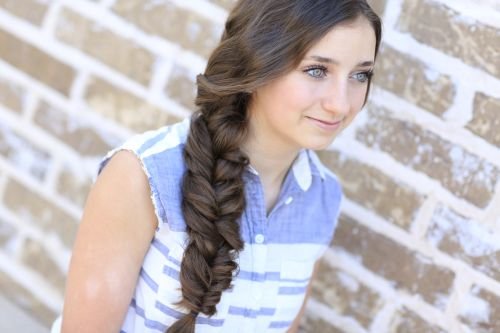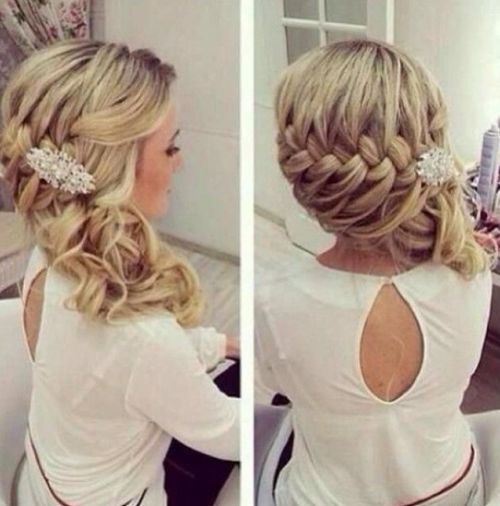 First curl the entire length of your hair starting from the middle and then making a braid side sweep hair to one side and wear an elegant piece of hair jewelry on top of it.
4) Pull Apart Side Braid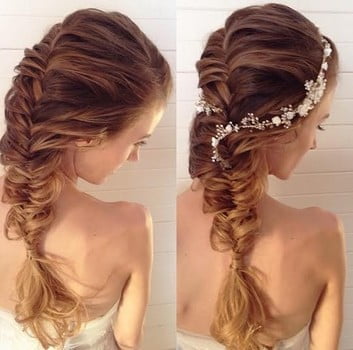 This is soft, graceful, and indeed very feminine hairstyle. Along the hairline, attach a floral hair chain to both sides of your head.
5) Twisted Retro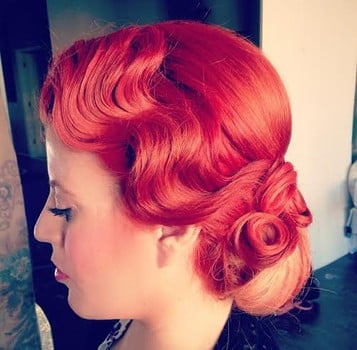 An extremely retro look achieved by using finger waves, hair color, and shiny serum.
Prom Hairstyles for Short Hair
1)    Sea Foam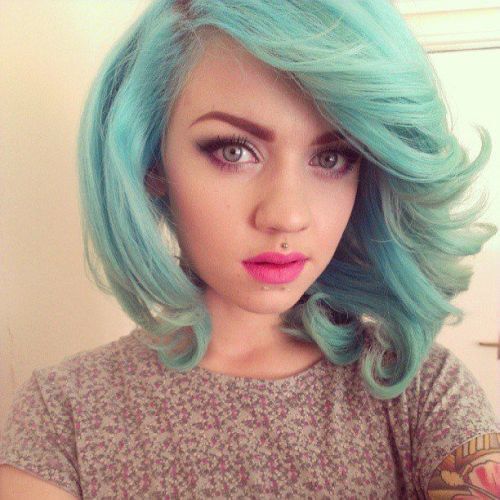 This is not necessary to color your hair into sea green in order to achieve the hairstyle called sea foam, but any tousled and smoothed out volumised look is known as sea foamed hair.
2)    Micro Curls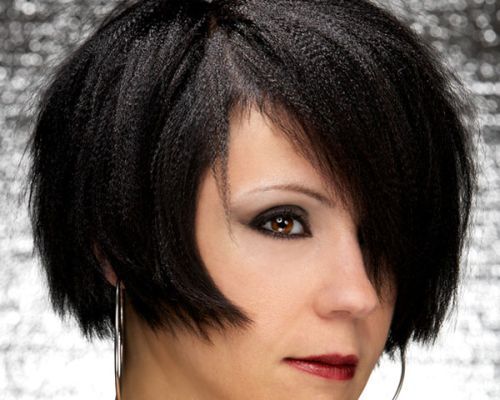 Drop your micro curled ends mixed with straight hair partly on the forehead to achieve this look.
3)    Flying Locks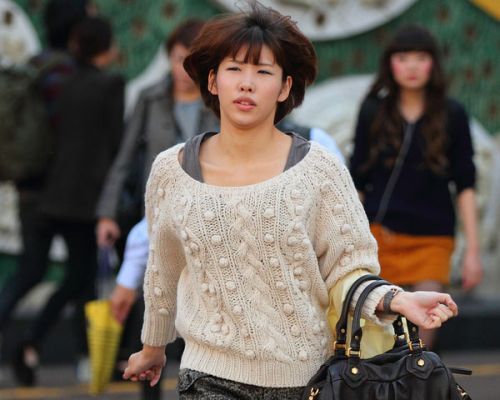 Take your simple short bob hair to a next level by blowing out the ends of your locks.
4)    Sassy Shag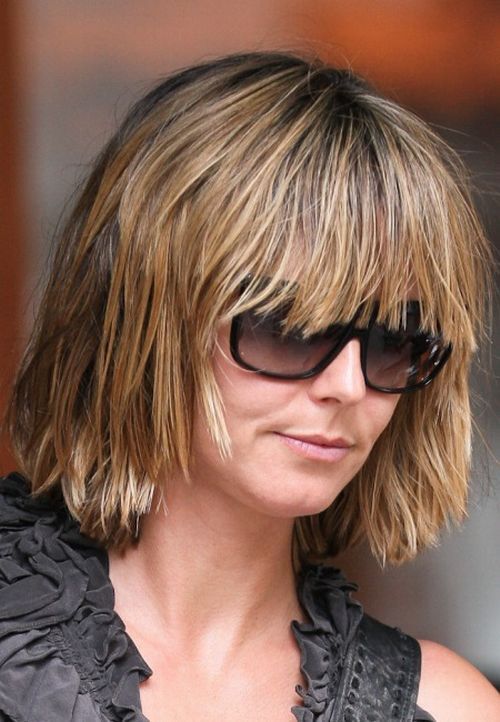 Shag is not always funky and casual, it sometimes gives your hair a very nice appeal like the one shown in this picture.
This list contains 19 cute prom hairstyles in total, so there is a lot to choose from. Pick your favorite prom hairstyle from the list and practice at home so you could look your best on your special night.