Olive skin tone is known to be on the tan and warm side when it comes to shades of skin. And like any other skin tone, some hair colors go better with olive skin tone than others. In this article, we'll be showing you just that set of perfect hairstyles and hair color for olive skin.
1. Hair Color for Olive Skin Tone and Blue Eyes
1.1 Double Fishtail Braids with Bleached Blonde Hair Color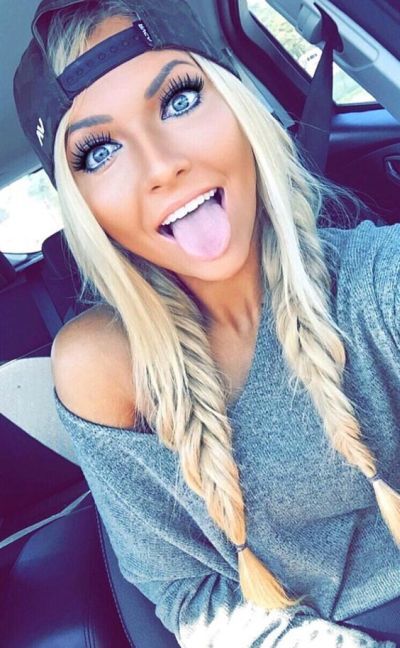 See in this example the beautiful contrast of olive skin tone and peroxide blonde hair, with the hair being of lighter shade than the skin. In this hairstyle, double fishtail braids can give you a hip, young aura, while the bleached blonde hair color can provide a striking contrast with your tan skin.
1.2 Mocha Brown Curls for Olive Skin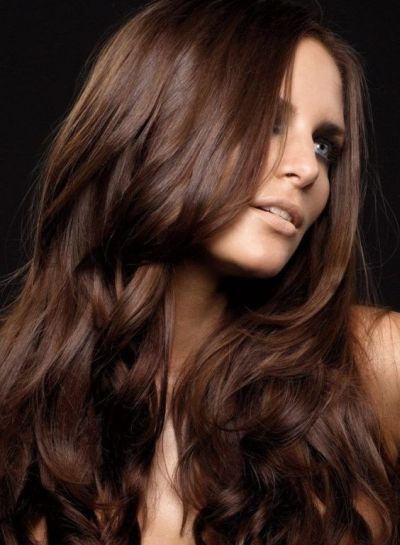 For blue eyes and olive skin tone, a rich and chocolate-y shade of brown can work wonders. This shade is most recommended for women who want to make their light blue eyes have contrast against the shade of your hair. In this case, it's a dark chocolate shade of brown.
1.3 Blonde Hair with Brown Highlights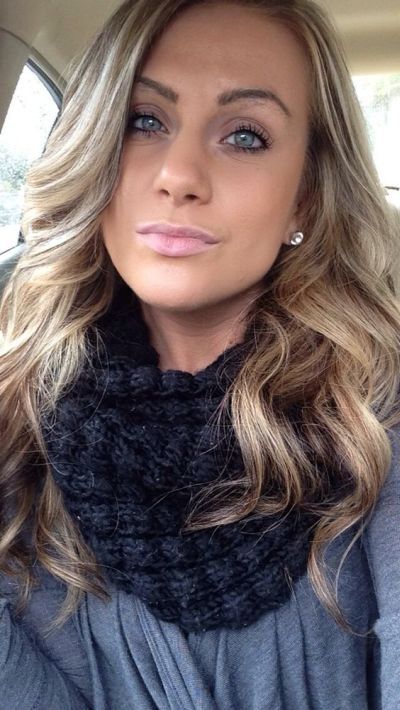 If you have light blue eyes like in this example, you can opt on having a light shade of hair color to complement your look. For this hairstyle, it's a simple curly mid-length cut with a blonde base and brownish tints.
1.4 Light Ash Blonde Hair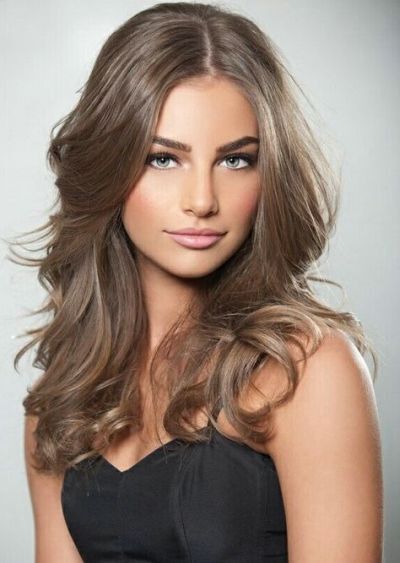 For grayish blue eyes, you can try this particular hairstyle for olive skin tone. In this example, you can see big layered curls paired with a light ashy blonde hair color.
1.5 Caramel Blonde Hair Color for Olive Skin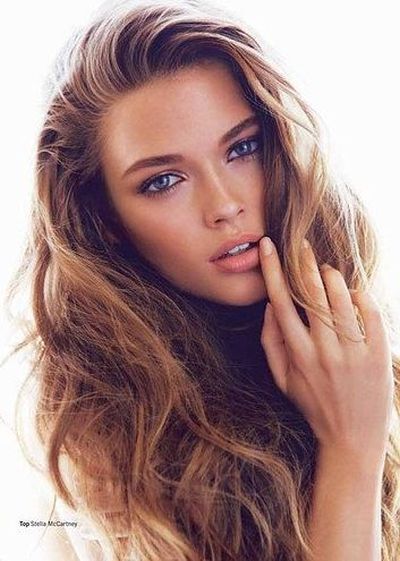 Have your hairstyle always looking summer-ready all year round with a caramel blonde hair color. In this hair color, you can see medium blonde shades with hints of light brown, giving it a caramel-like color.
2. Hair Color Ideas for Olive Skin and Green Eyes
2.1 Dark Coffee Brown on Long, Ringlet Curls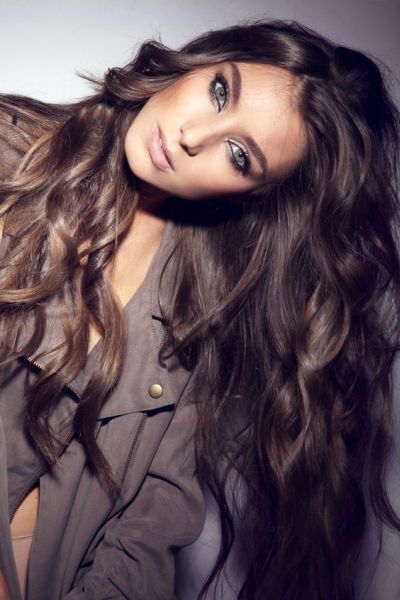 Green eyes and an olive tone of skin both set you for an exotic type of look. Thus, a dark color of hair can contrast with the greenish hue of your eyes. Take this hairstyle for example; a rich, coffee brown color truly brings out the brightness of the eyes.
2.2 Dark Ash Blond Hair for Olive Skin Tone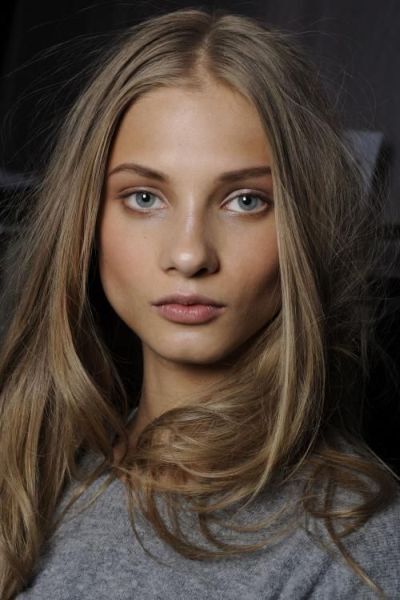 These eyes are on the grayish side of green hues. With this type of light and pale eye color, paired with a slight olive skin tone, you can expect an ashy blonde shade to complement both your skin and your eyes.
2.3 Dark Brown Hair with Lighter Brown Highlights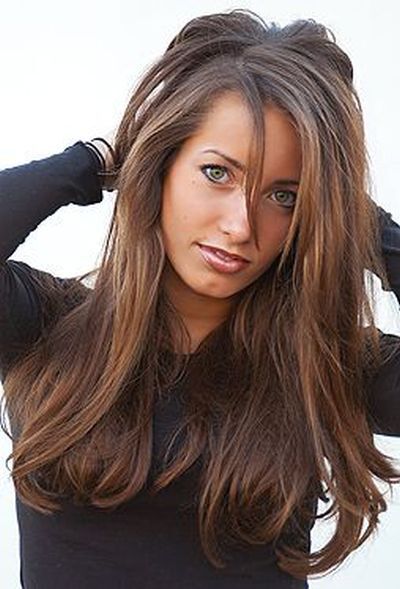 This is another option for women with green eyes and tannish olive skin tone. In this hairstyle, a medium brown base color is applied to the entirety of the hair, and then light brown highlights are added to complement the warmth of your skin tone.
3. Cool Hair Color Ideas for Olive Skin and Dark Brown Eyes
3.1 Burgundy Hair Color on Natural Hair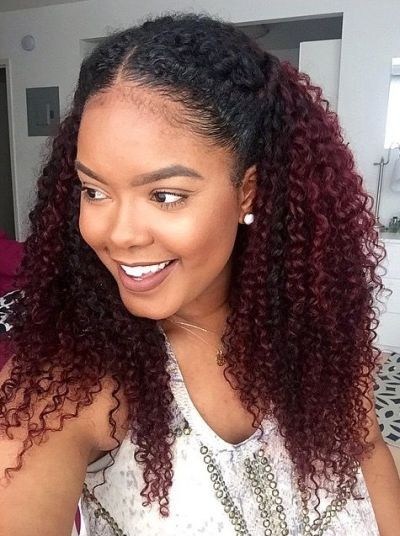 Embrace your natural curls and add a little bit of color to your do with a vibrant and playful shade of burgundy. It's a warm shade that'll not only complement your skin tone, but your dark brown eyes as well.