Kim Kardashian Makeup Tutorial

When we look at Kim Kardashian's face, we find it quite sculpted with heightened cheekbones and perfectly oval shaped. So how does her makeup artist contour her face to look like naturally smooth and chiseled? No doubt, Kardashians have taken contouring and highlighting makeup to the next level; so let's follow them:
First, you can't do it with your hands so you should invest in some appropriate contouring brush i.e. Tweezerman IQ brushes because these brushes pick only the required amount of the product unlike other synthetic brushes that pick up a huge amount like a hair brush. Before you even start, you should understand the concept of contouring and how does it work. Remember that you will begin with your own skin tone and then gradually define a path, continue contouring, highlight it, and give it a finish.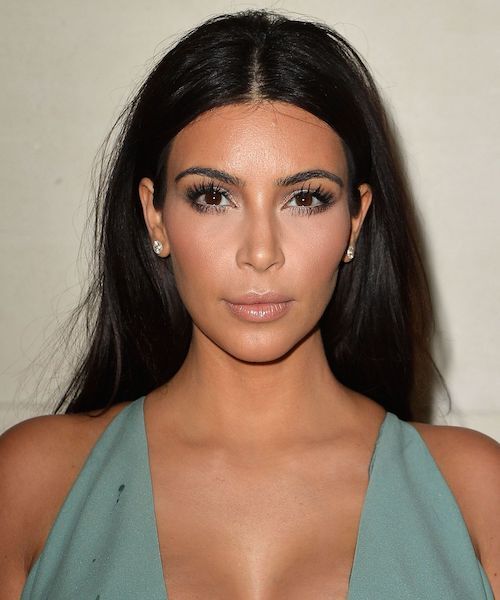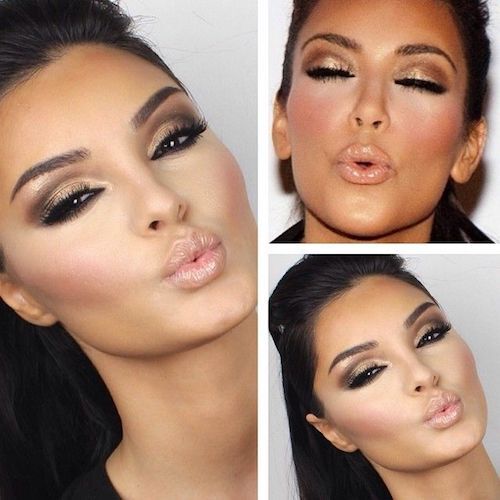 So how do they pick the shades while contouring & highlighting makeup? For the perfect Kim Kardashian look, you should pick at least two shades darker than your actual skin tone for contouring and one or two shades lighter than your skin tone for the purpose of highlighting. The idea of blending works to graduate like one creates an ombre effect. So the key is to go from light to dark in a seamless manner. Blend in any chunks of lines so the final look is smooth and well blended.
Suppose, you have a big round face, you can't contour to look like Kim. However, you can contour your face to look thinner and sexier. You can enhance your cheekbones and create a hollow effect along your temples just like Kim, but you'll have to watch this Evon Wahab video to know the tactics.