Ariana Grande Leaked Hair Care Secrets!
Ariana Grande, the famed singer, and Nickelodeon television star, sported many hairstyles over the years, including her trademark super long pony tail. What are her hair care secrets? She shared them, and now you can benefit from her knowledge!
Related: Ariana Grande Plastic Surgery Revealed!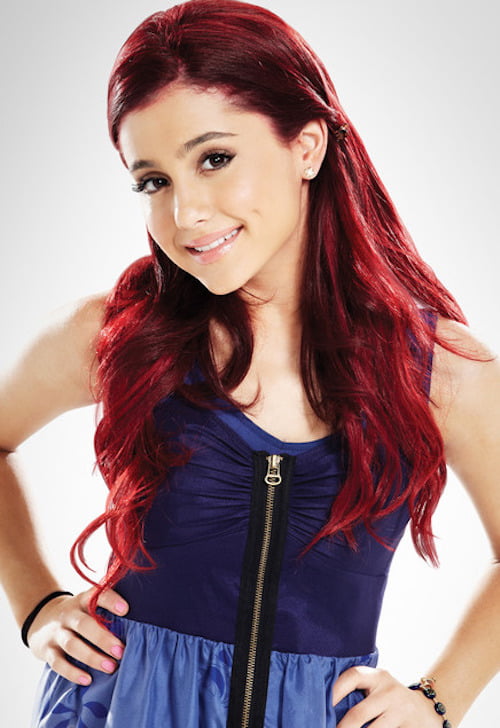 Ariana Grande Red Hair
The first question to ask is, why does Ariana Grande need hair care secrets in the first place? It turns out that while playing Cat on the Nickelodeon show Victorious, Ariana was bleaching and dying her hair red every other week for four years.
Ariana lamented back in 2014, that all this bleaching and coloring destroyed her hair, and that when she returned to Sam & Cat, she changed to wear a wig.
In the meantime, her natural brown hair grew back, albeit slowly. Still, she was not happy with it and turned to long hair extensions, and a ponytail.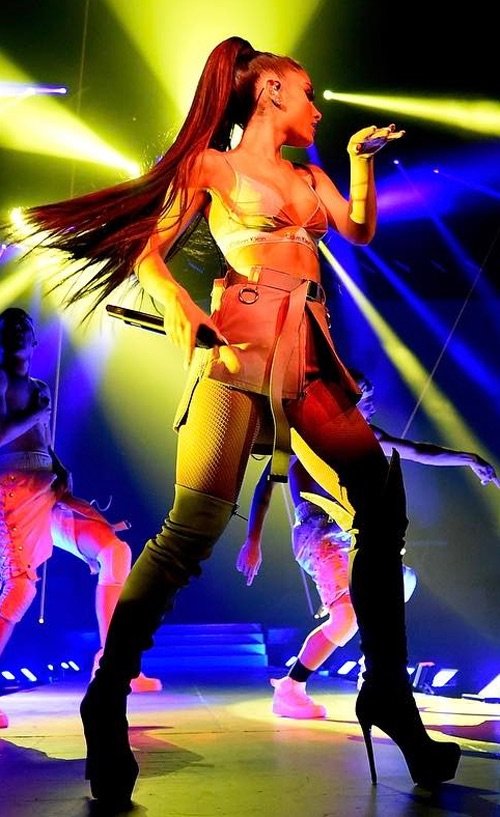 Ariana Grande Ponytail
Ariana's ponytail hairstyle was born out of necessity while her hair was recovering from the abuse earlier in her career. She tried a weave hairstyle, but it didn't go so well. So while she waited for her natural hair to grow back out, hair extensions and the ponytail hairstyle became her signature.
At a recent press event for her partnership with Reebok, Ariana Grande revealed her personal hair care secrets to Allure magazine.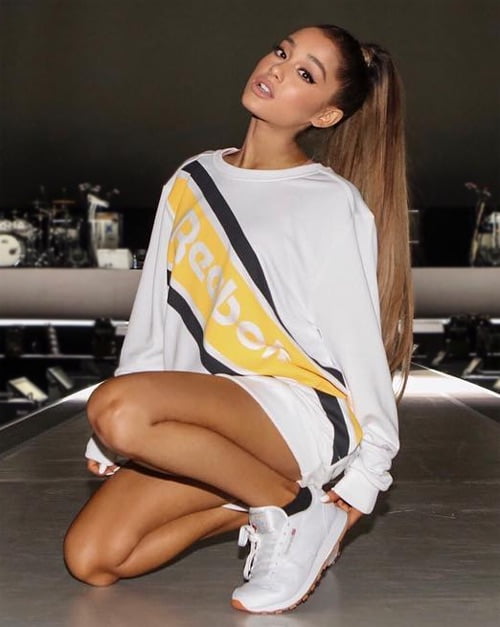 Ariana Hair Secret: Coconut Oil
Ariana Grande uses coconut oil as a pre-wash hair treatment. This is one of the reported uses of coconut oil for skin and hair.
Virgin coconut oil moisturizes and nourishes hair. It detangles and reduces frizz to protect hair from damage. To use, massage coconut oil into your hair twice a week, leaving on for at least 20 minutes. Do this prior to shampooing. After using coconut oil, many people find that they don't need to use hair conditioner.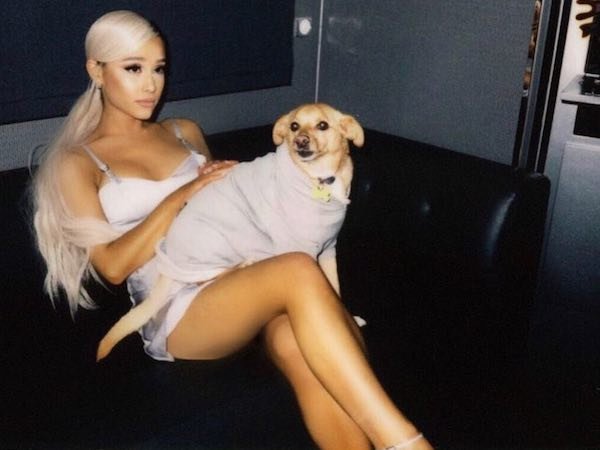 Ariana Hair Secret: Lavender Essential Oil
Ariana also uses Lavender Essential Oil on her hair. Lavender oil soothes scalp itch, and can promote hair growth and stop hair loss. It's also has antiseptic and antimicrobial properties and can help control dandruff and scalp acne.
Do not put Lavender Essential Oil directly. For a scalp massage, mix 8 to 10 drops with warm, fractionated coconut oil. Massage it into your scalp, wrap with a towel, and leave overnight. Wash your hair in the morning.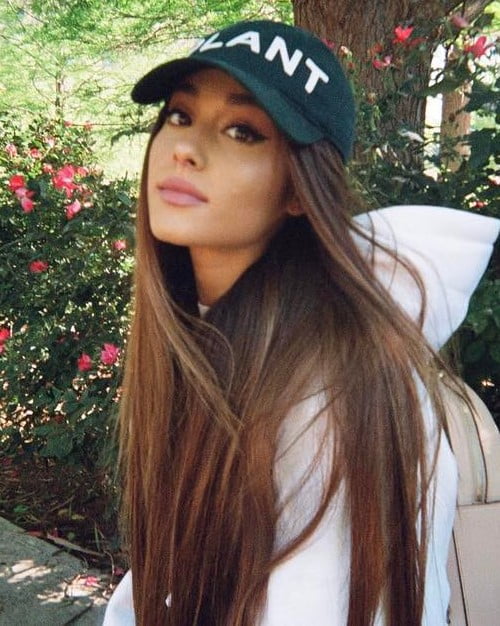 We hope you enjoyed Ariana Grande hair care secrets. Perhaps you'd like to give them a try. If you do, let us know how it goes.
Also if you have your own secrets for caring for long hair, let us know in the comments below.