Bronze Smoky Eye – Quick and Easy Tutorial [Video]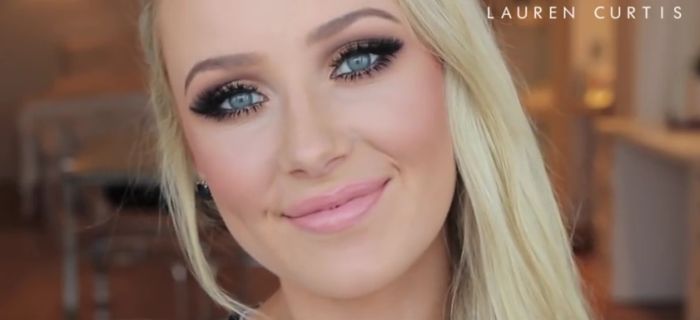 The best thing about bronze smoky eye is that you can mostly create this look with just one palette. More than 90 % of women use bronze shadows that come in the Urban Decay palettes as these are classy and easy to apply. Although it totally depends on your personal choice and what is available at that moment.
You'll begin with clean eyes with no makeup on. The first step as for any eye makeup is to apply primer and you can use any primer you already use. It will make your shadows stay longer on your eyelids, intensify the shades, and prevent any creasing.
To apply your first color on the eyelid, take a C shaped brush that only picks a little amount of the shadow you use. It is advisable to use golden bronze on the upper eyelid. Blend it in so there are no chunks of the color anywhere on the eyelid.
Now you can pick copper brown shade with the opposite side of the same brush or another brush. You will create a cat-eye gradient effect with this second shade and apply it only in the outer corner of your eyes. Now pick up a blending brush and blend both the colors as perfectly as possible.
There should be no harsh lines defining that there are two different colors applied on the lid. Now pick a fine tipped eye shadow brush and gently press the tip of the brush onto a darker brown shade in your color palette and softly contour your eyes for depth.
Check out this video to create flawless bronze smoky eye look.