Diane Keaton Hairstyles – Effortlessly Elegant Haircuts
Diane Keaton has always impressed us with her extraordinary fashion choices and effortlessly elegant hairstyles. Sure there has been signs of Diane Keaton plastic surgery, but she'll always be a role model for looking good. We invite, especially any woman over 50 and over 60, to see of some of the best Diane Keaton hairstyles ever: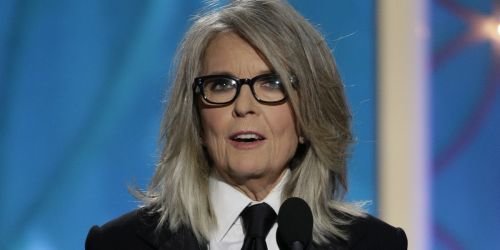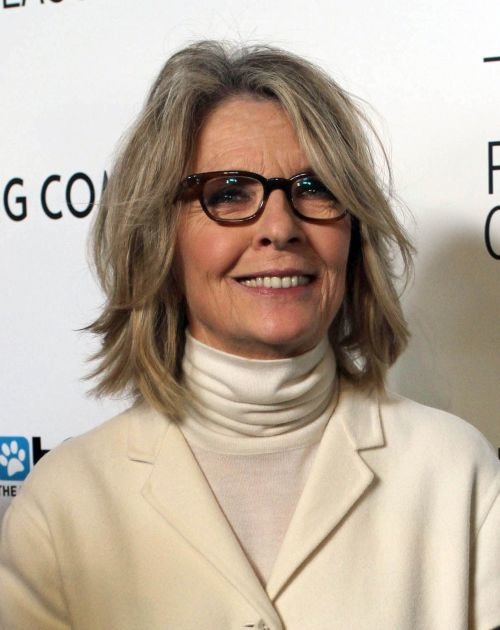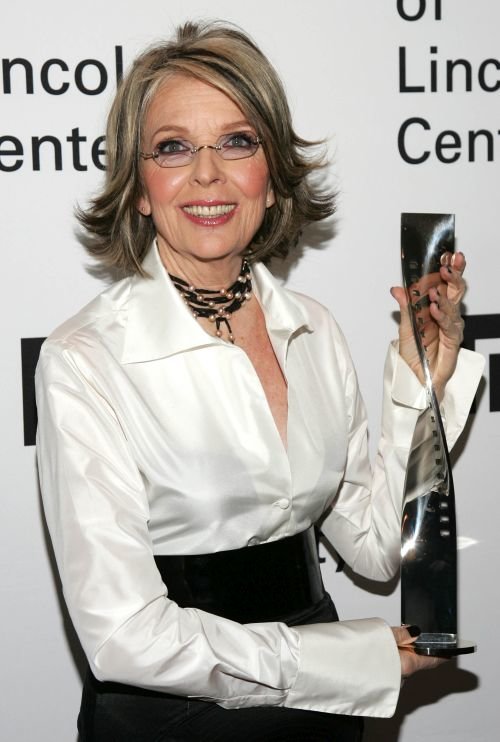 The best thing about Diane is that she very well knows how to pull off a casually glamorous look with her hairdos. As she entered her 50s, she changed her hairstyle to a piece-y do. She prefers tousles and always keeps them in highlights or lowlights to create a sun kissed effect. It not only creates volume but also gives an effortlessly chic impression.
Diane's second favorite is an edgy bright blonde where she prefers side swept bangs and saucy short bob haircuts. Diane has also been a shoulder length bob lover but she always keeps it simple. She mostly straightens her hair and shines them with a serum. At times, she tries to style her bob into some flirty tresses but she does so with a layered bob haircut.
Flipped out layers compliment her oblong face and she mostly dyes her hair in two tones because the streaks create brightness. When she visits press conferences or formal events where she has to dress more sober and less glamorous, she prefers a casually styled bob with spiky layers. She also compliments her casual hairdos with sophisticated accessories in order to maintain the glam of her personality.
Diane Keaton haircut has taken her blonde bob to new heights by adding thick highlights or low streaks. She is brave enough to experiment with different hair color effects. Her favorite hair-styling method is blow out but she tries other methods as well. With deeply side swept bangs, she likes to tease her layers a bit as it creates an unforced graceful look.
Diane Keaton hairstyles give us a style tip that when you want to draw attention towards your makeover, jewelry, or glasses, you should keep your hairdo as simple as possible.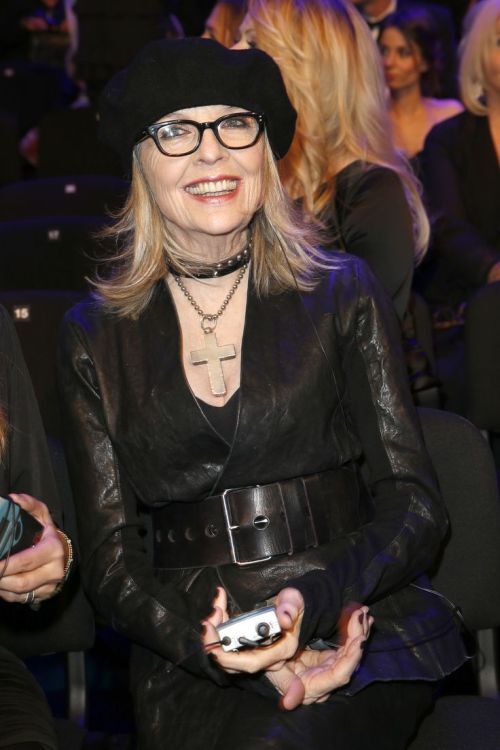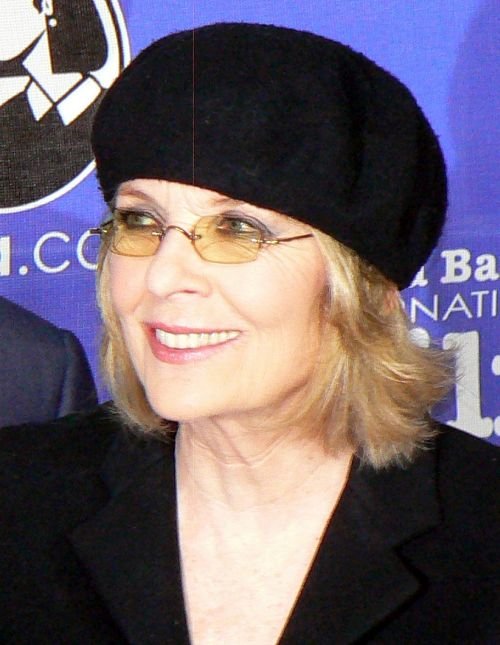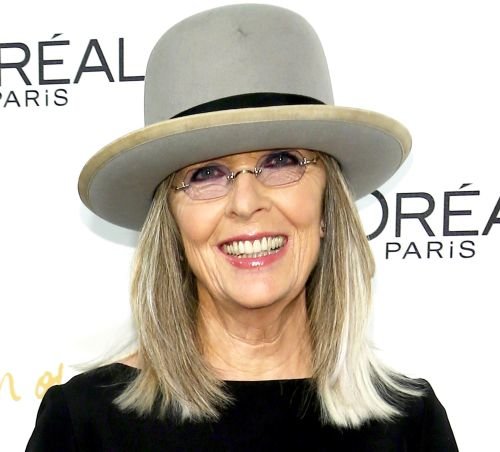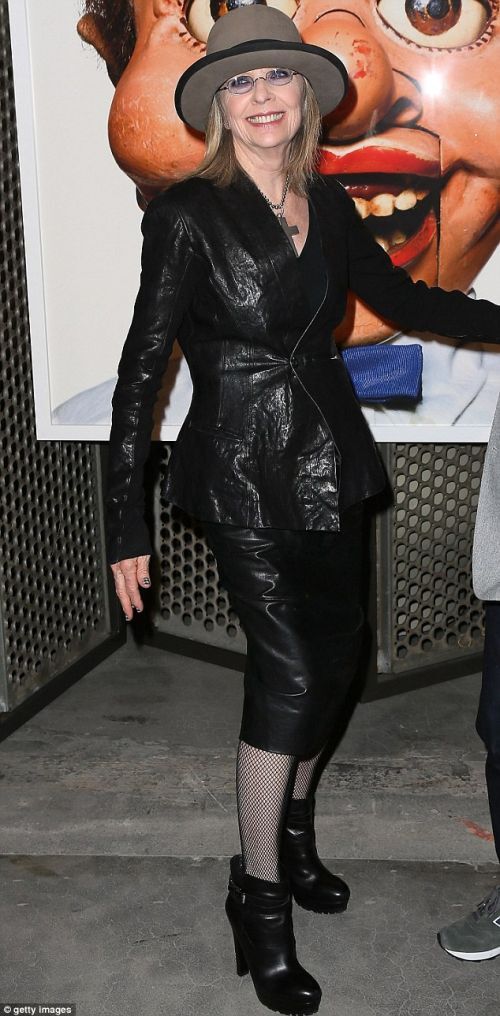 Another popular Diane hairstyle is her 'derby darling do' where she enjoys the satirical advantages of a hat. On many different occasions, she wears a great hat on the top of her bob or shoulder length hair and inspires us because hat hairstyles are very wind friendly. Here is a glimpse of some of Keaton's old hair do pictures: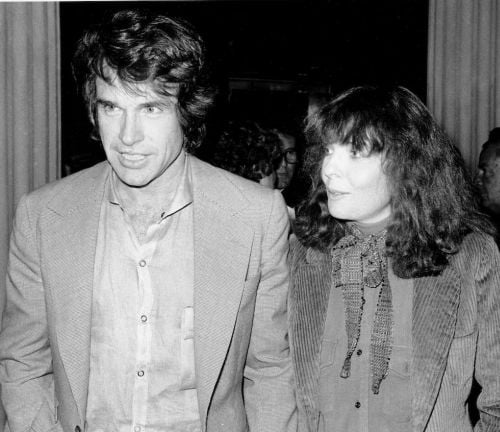 In most of these pictures, she has a shoulder length hairdo and she has center parted her hair and straightened them right from the roots. At some places, she has curled her hair but started the curls along her temples. This is why because in 70s and 80s, mostly people began curls below the ears and for longer hair, below the shoulders. She also boasts dramatic retro waves in some pictures as we all know that retro was in huge demand in those days.
The Diane Keaton hairstyles pictures given below have varied hairdos, half up, and full updos: