70+ Cute French Braid Hairstyles When You Want To Try Something New
36. French Braid with High Ponytail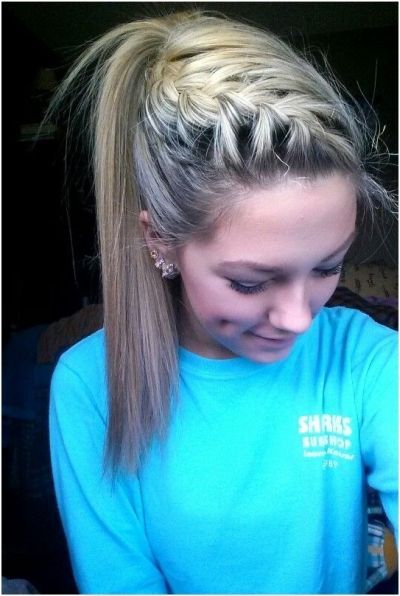 This French braid hairstyle is another easy option for girls with long hair. To achieve this look, simply braid the side of your head into a tight French braid. Finish it off with a high ponytail for a preppy look.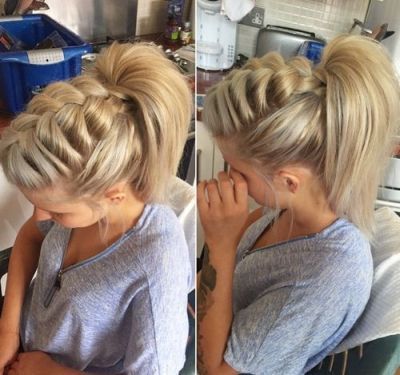 Another French braid with high ponytail hairstyle, but with more pronounced braids. For this particular look, braid all hair on the top of your head into one big French braid and finish off with a high ponytail.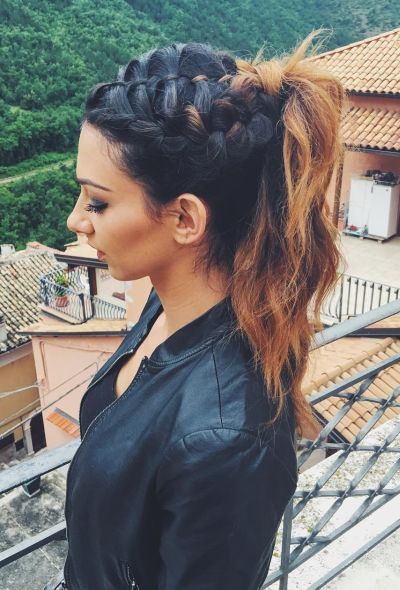 This particular French braid hairstyle for long hair features chunky braids on the top of the head, paired with a high ponytail for a more sophisticated look.
37. Gorgeous Stacked Braids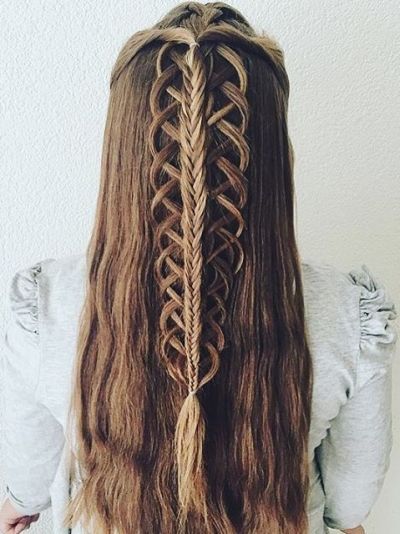 This variant to the French braid hairstyle is a more creative take on the braid design. In this hairstyle, loose braid loops are emphasized instead of traditional tight braids; a great option for thick, long hair.
38. Half Up Flower Bun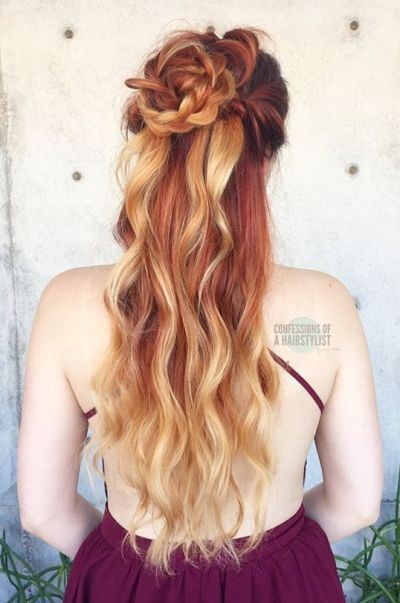 If you have very long hair, you can try adding more beauty to it with a loose and messy flower bun on the top of your hair. Chic and elegant both at the same time.
39. Heatproof Spiral Updo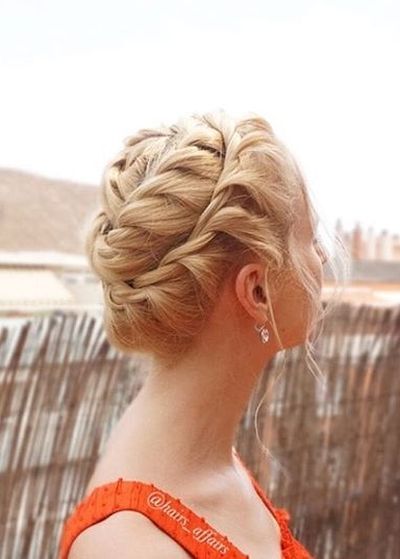 Have your hair look spectacularly amazing with no treatment at all with this elegant hairstyle. Perfect for formal occasions, you can steal the show with your simple yet stylish French braid look.
40. Icey Dutch Braid Space Buns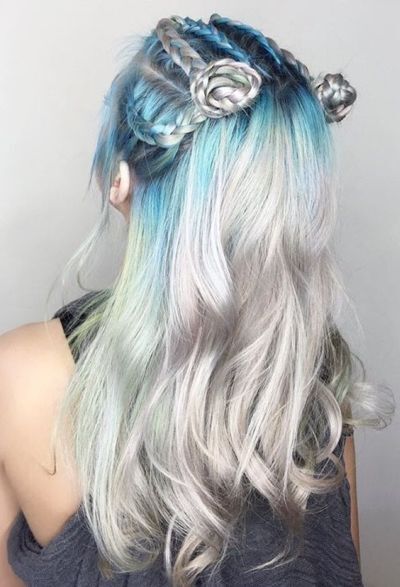 If you're feeling a little more creative with your French braid hairstyle, you can try braiding the top of your hair into princess Leia-type of buns. Moreover, you can add to the effect by dying some of your hair a nice shade of electric blue.
41. Messy Knotted Style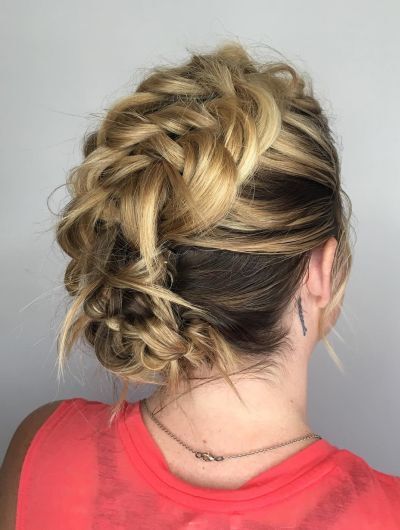 This French braid hairstyle delves into a more playful look. The messy knotted braided hairstyle is a great option if you want to look prettier, but don't want to put much effort into it.
42. Metallic Braids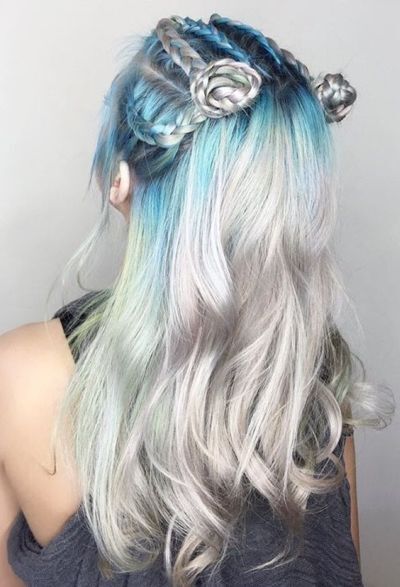 Make the slight hues of your dyes stand out magnificently with multiple braids, such as in this example.
43. Pastel Faux Braid Crown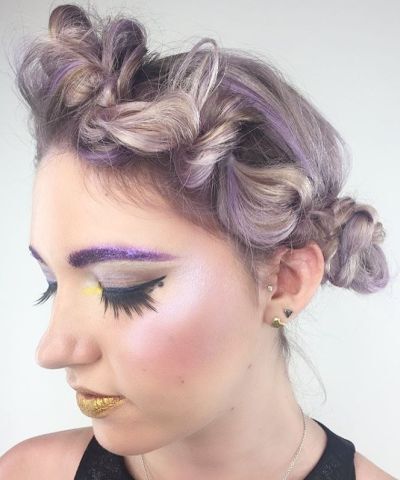 If you have pastel hues in your hair, you can make them dreamier and more unique with a fauxbraid crown; a messier and edgier look than the traditional crown braid.
44. Pastel Unicorn Braids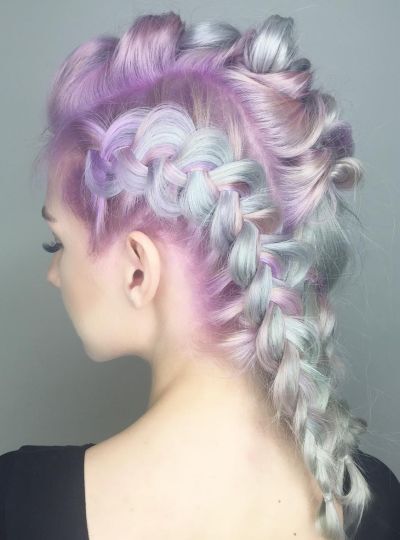 Pastel colors on hair can prove to be quite fancy, especially when styled right. Achieve this style by French braiding your hair into three sections, with the center section having more height than the sides of your hair; creating a unicorn-like effect.
45. Pigtail Braids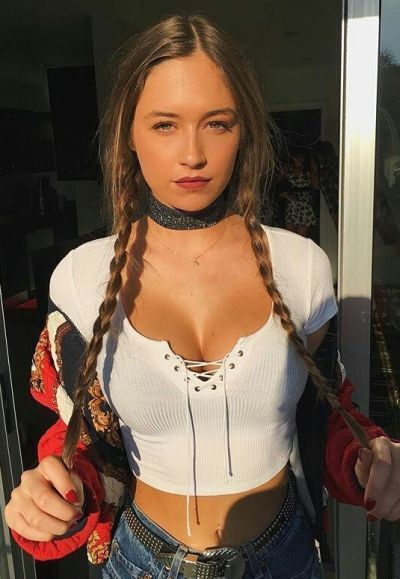 A classic take on the braid hairstyle, and we're bringing it back. If you're feeling a little traditional for the day, why not have your long locks in long, thin braids that can make you feel like a little girl again. Deja vu, anyone?
46. Pull Through Braid Into a Ponytail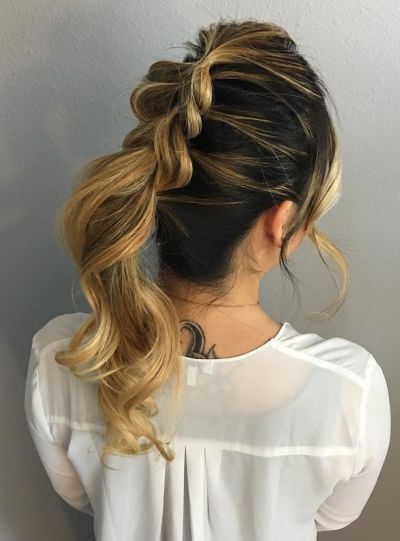 Can't decide which hairstyle to wear for the day? Why not try both? In this hairstyle for medium hair, you can transition a loose French braid into a high ponytail, just like this example.
47. Side Braid and Lob Cut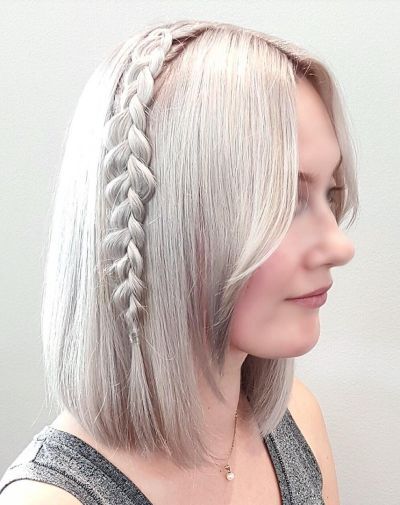 A very simple look for almost any hairstyle, the side braid can add beauty to your hair whatever hairstyle or color you may have.
48. Side French Braid Updo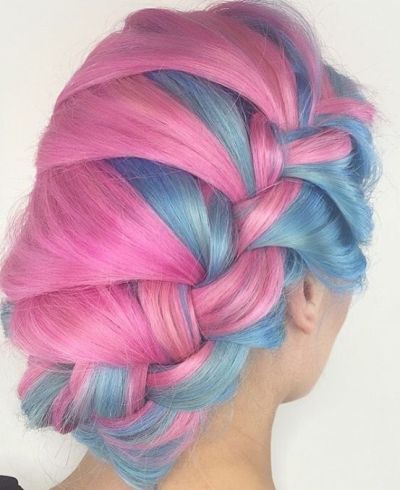 If you have long and thick hair but want to put your hair up in a fancy updo, try having it braided into a loose French braid like this one, and secure the rest of your hair into a subtle bob at the bottom.
49. Side Braid
Again, the side braid is a great option and the most popular choice for short, medium, and long hairstyles. Why? Because it's very easy to do yet yields a beautiful result.
50. Simple Double Fishtail Braid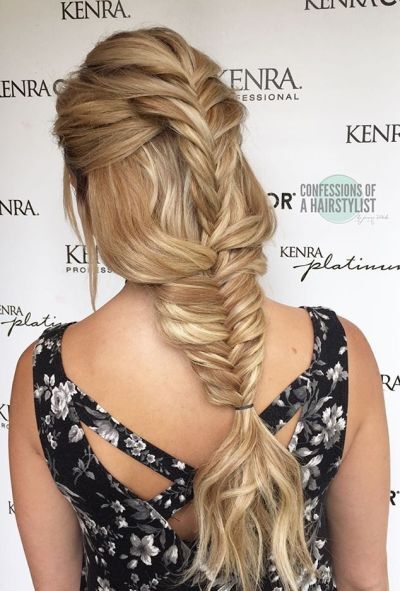 Embrace your inner mermaid with a double fishtail braid. A little bit more complicated than your usual French braid, but stunning when done right, nonetheless.