Heroic Golden Saved His Blind Owner By Jumping In Front of a Bus
Dogs are wonderful animals, and we can often hear a phrase that dogs are the man's best friends. Well, this point was certainly proven recently, as the golden retriever Figo became the hero of the day. Figo is a service dog, trained to help the people in need. However, not even the dog's owner, miss Audrey Stone expected this sort of reaction.
Figo jumped in front of the bus totally neglecting his own well-being!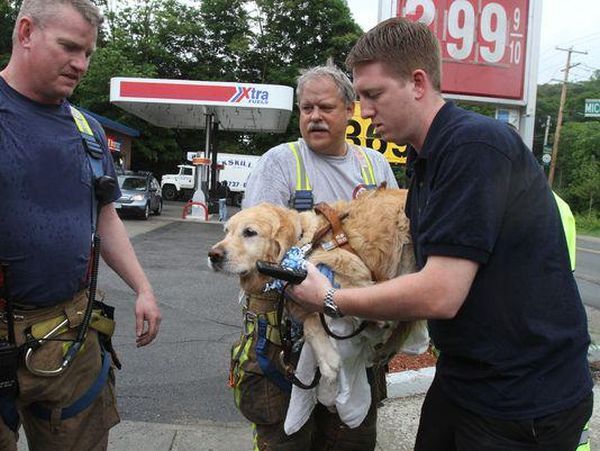 Audrey Stone is blind, and Figo is her pet golden retriever who is trained to help people with special needs. That day, Audrey went for a walk with her dog when suddenly a school bus appeared around the corner.
Figo was not specially trained for this type of procedure!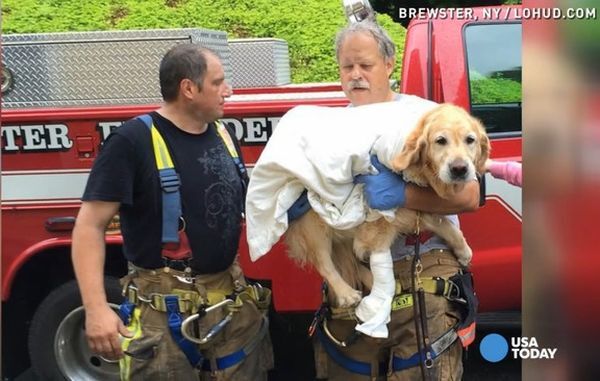 Figo jumped in front of her owner in an attempt to save her life, totally neglecting his own well-being at that moment.
The bus driver hit on the brakes, but it was too late to stop the accident!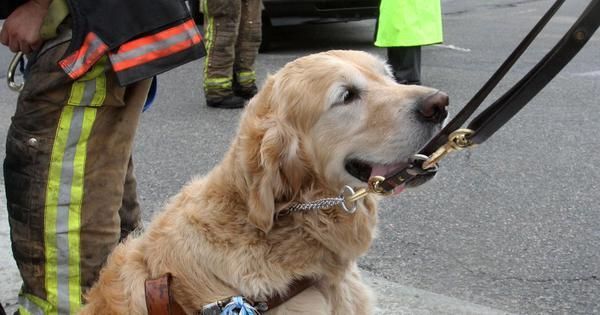 The bus hit them full on, first the dog, and that Audrie after that. Audrie injured her head in the crash, while also fracturing a couple of ribs, and elbow as well.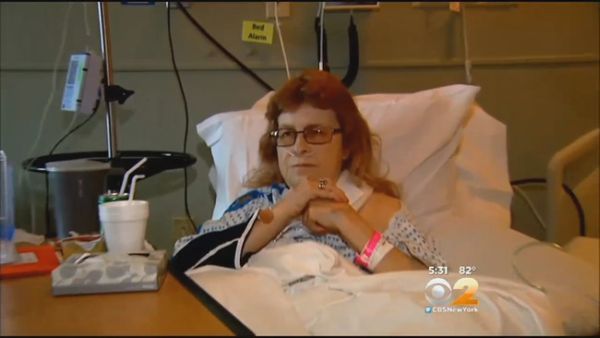 Fortunately, these injuries were not life threatening, and she is now fine, resting in the hospital. Her first question was what happened to Figo?
And what happened to Figo?
This brave dog took the blunt of the hit, saving his owner in the process. Figo came out with an injured front right leg, but besides that, was perfectly fine. When the ambulance came, the first took care of the old lady, and drove her to the hospital immediately.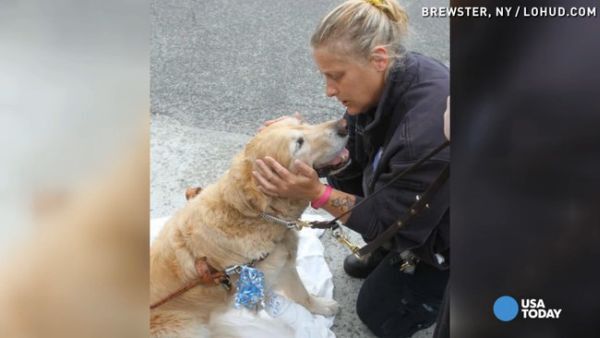 After that, they took the dog to the vet, whoo took care of Figo as well, wrapping his right leg, and making sure he doesn't have any other injuries. While the doctors were attending the Audrie's injuries, Figo kept looking what was happening to his owner.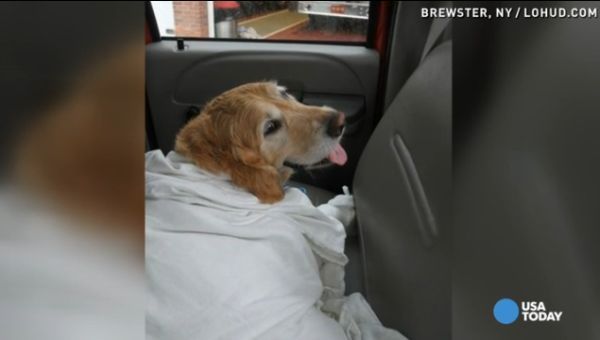 Always Smiling (No time to think about his one injuries)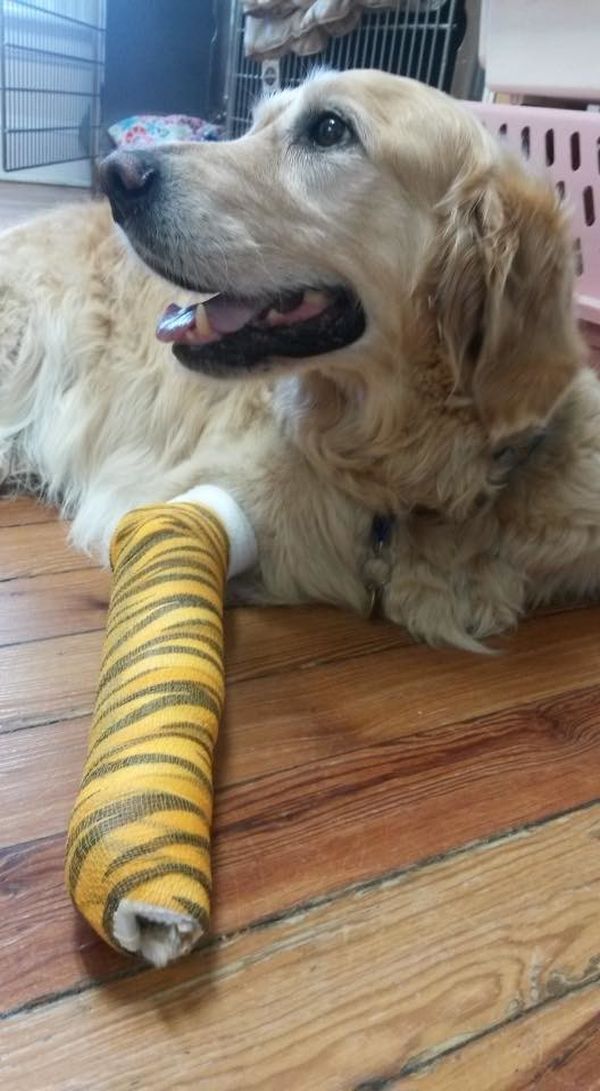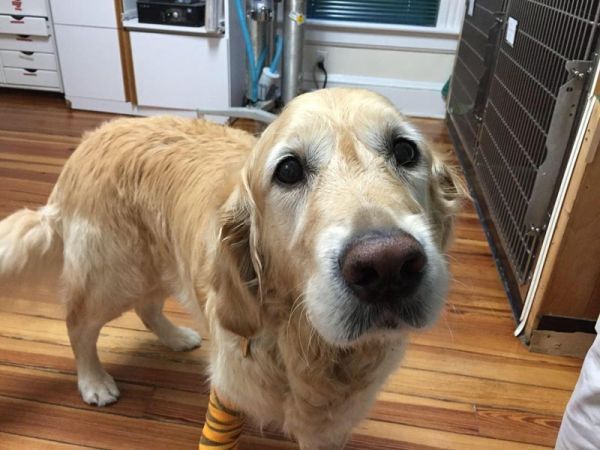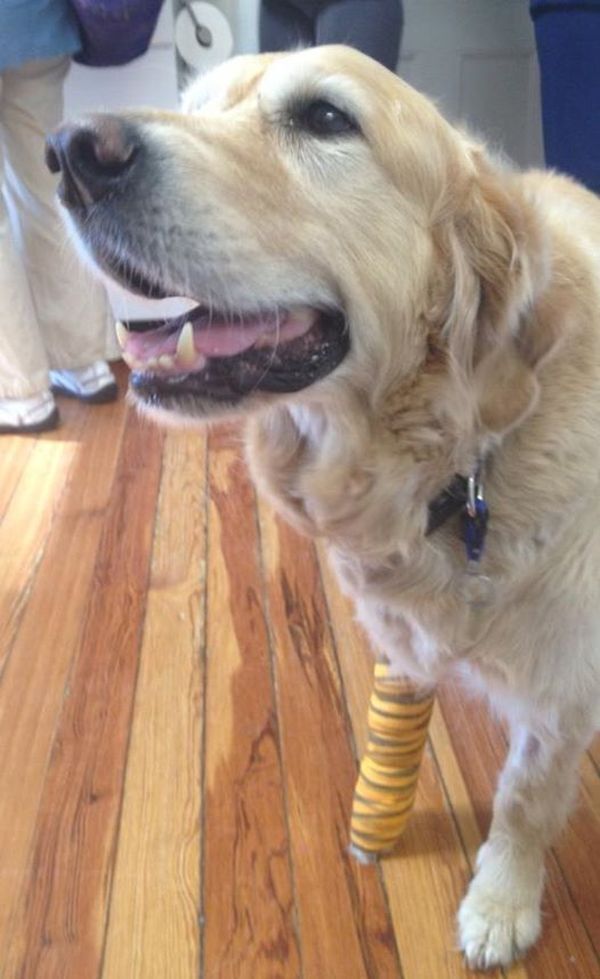 This wonderful creature made many headlines, and people around the world were amazed with the dog's loyalty. Different TV crews made a story about it, so Figo became famous for his heroics. The only thing left is for his owner to recover from her injuries completely, and they can be united once again.
Tears in My Eyes!
Figo's action and smiley face is enough to make me cry. If you are a pet lover, you would understand what I meant.