Meet the 'Lady Singham' from Assam Who Is Making Bodo Militants Crying in Fear
Bollywood has introduced so many fearless on-screen characters, male as well as female, that our ideals have become quite twisted. When you think of "brave female police officer", Rani Mukherjee's role in film Mardaani comes to mind, and you begin to wonder when you can see such fearless women officers in India's police force. Well, you no longer have to wonder.
The Assam police force has recently inducted its first woman IPS officer in the form of Sanjukta Parashar.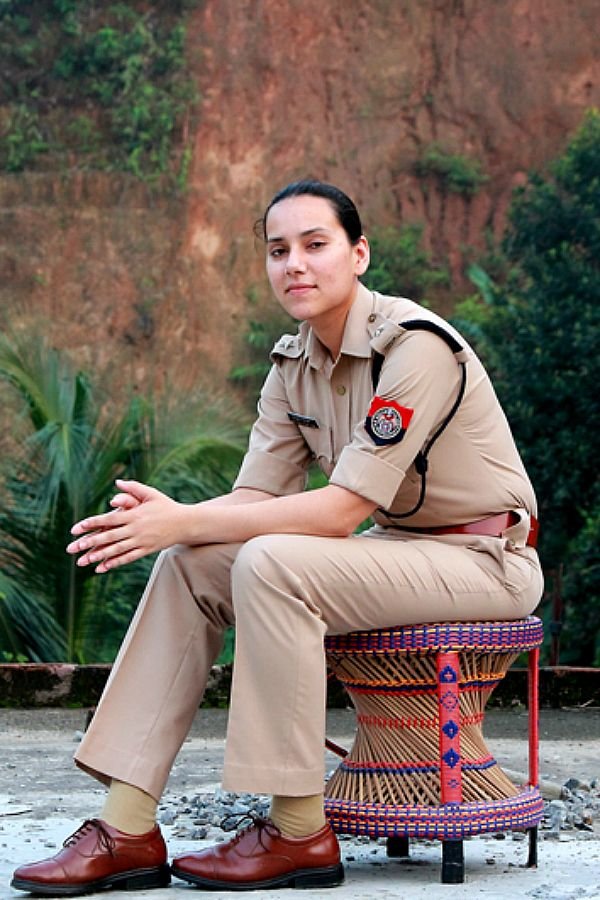 Hers is the name has had Bodo militants crying in fear, proving that "Mardaani" exists even outside the fictional world created by Bollywood.
Sanjukta Parashar, who is presently serving as Superintendent of Police in Assam's Sonitpur district has previously served as SP in Jorhat district, also in Assam.
She had scored 85th position in all of India in UPSC (Union Public Service Commission) exams, and is married with a toddler. She could have very easily opted for a 9 to 5 job – in fact, it is what one would expect of her. But Sanjukta opted for a different career line altogether. Instead of a "safe" job, she opted to fight Bodo militants who have held people in the northeastern region in a grip of terrorism for long.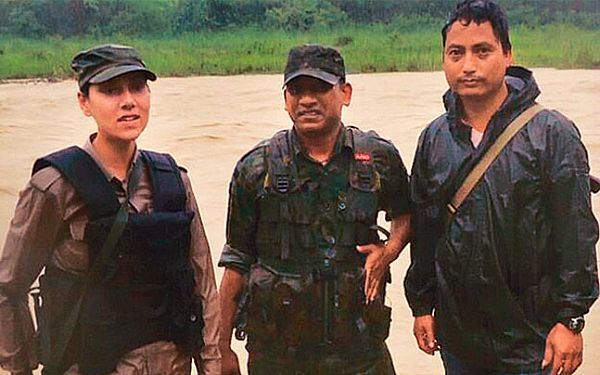 Her academic qualifications are also pretty impressive. Sanjukta has earned a bachelor's degree in Political Science (Honours) from IP College of Delhi University, followed by a Master's degree in International Relations from JNU. A normal woman would have had enough, but not Sanjukta. She want to complete a Ph.D. in US foreign policy from a university in Indonesia.
Sanjukta Parashar has been born in Assam and has spent her entire life in that state. She is currently the only serving female IPS officer in Assam as well. She has proven herself to be quite a badass police officer as she regularly leads her troops through unimaginably difficult terrain and tackles militants equipped with the latest arms and ammunition in the north eastern areas where insurgency is common.
She has proved herself to be a hero not once but several times when she has killed 16 militants and arrested more than 64 over the past few months. Sanjukta was the main person responsible for the arrest of four militants of the National Democratic Front of Bodoland-Songbijit (NDFB-S) in Maldang, who had been involved in attacks on the Army in Manipur barely a month ago.
It doesn't stop there! She has also confiscated several tons of arms and ammunitions in a brief span of only a few months, inspiring millions of women that anything a man can do, they can too!
While she served as the SP of Jorhat between 201 and 2014, she quickly put an end to sexual harassment of women, making it safe for women to walk the streets. She did not hesitate to beat law-breakers people to a pulp and posted women officers in civilian clothes to serve as bait to attract eve-teasers. Under her tenure, the law was strictly upheld and the administration ran smoothly with crime and sexual harassment falling to record lows.
From fighting terror in the dense jungles of Assam, Sanjukta was promoted to Assistant Commandant in Makum in 2008. From there she obtained a transfer to Udalguri, where she was responsible for tackling ethnic clashes between illegal Bangladeshis and the Bodos.
For the last 15 months, this lady with balls of steel has been heading anti-Bodo militant operations, proving that she is even more "Dabang" and "Mardani" than the on-screen characters who know that whatever danger they face isn't real and that they will not be harmed in any way. Sanjukta deals with these dangers on a more or less regular basis – with no guarantee of coming out alive!
Her bravery has set a benchmark for the police officers who work alongside here. She has chosen to do things that even the bravest police officers think twice before tackling, namely fighting militants. And yet she does it without even batting an eye!
Sanjukta, you are really an inspiration. We wish there were more women out there who dared to take the risks that you do and who dare to break boundaries and prove that they too are fearless!