4. Ankle Mini Tattoos
The ankle is an out of the way spot for a mini tattoo. When placed on the inside ankle, it's more visible to the owner, such as when crossing their legs. Still, it takes the right clothing make an ankle mini tattoo show.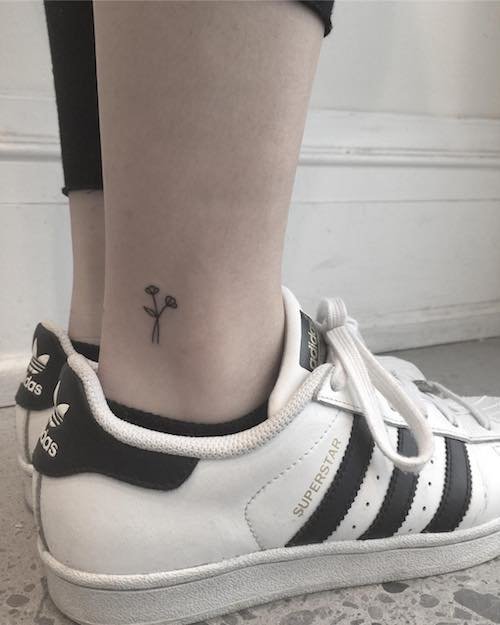 A flower mini tattoo on the ankle almost looks planted in the ground.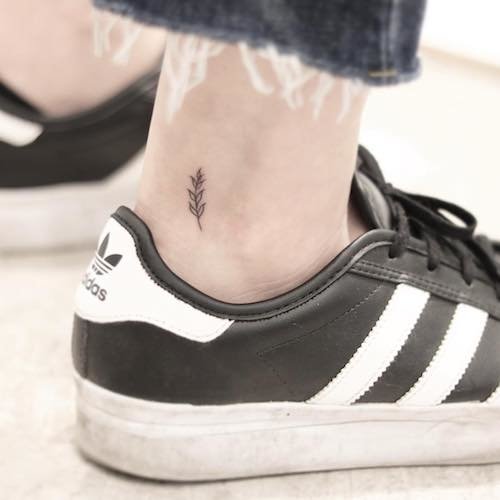 This vine inspired ankle mini tattoo makes you wonder if she likes running through the grass barefoot.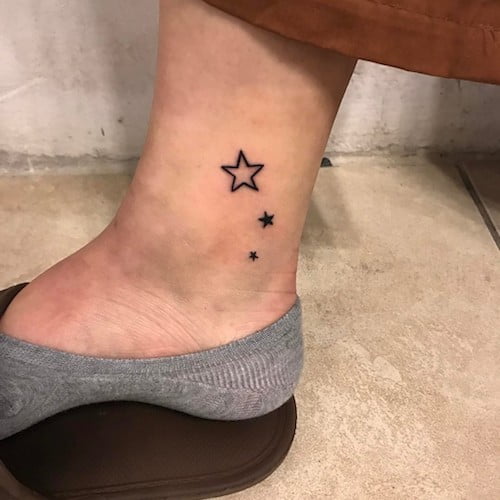 Stars are a popular choice for ankle mini tattoos. Three stars in increasing sizes symbolize a journey.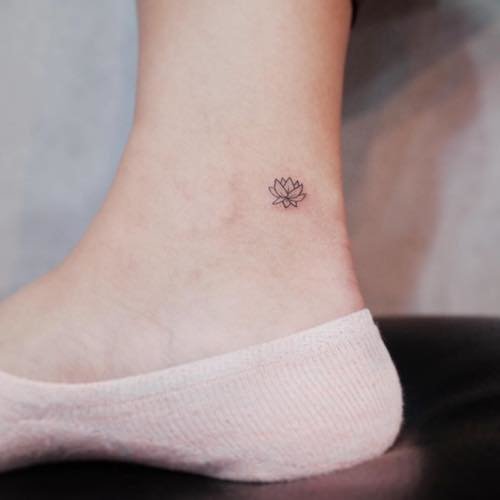 A lotus flower ankle mini tattoo signifies inner peace. Usually someone who in into yoga, meditation, or mindfulness.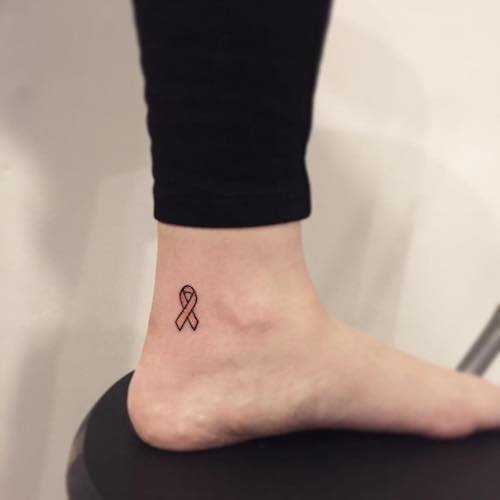 A cancer ribbon as an ankle mini tattoo.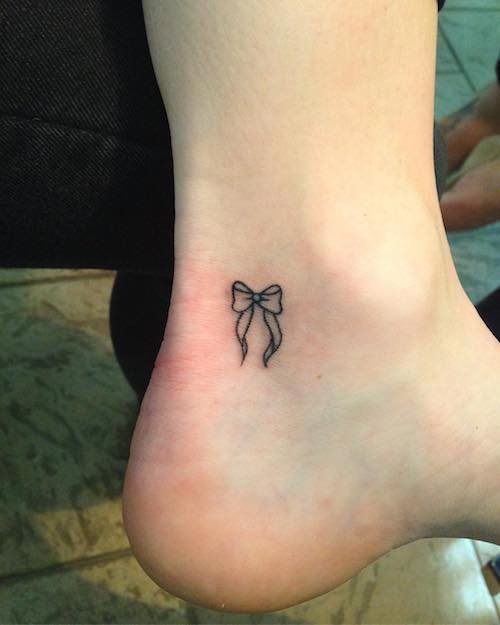 An ankle mini tattoo of a bow for beauty and the spirit of giving and receiving.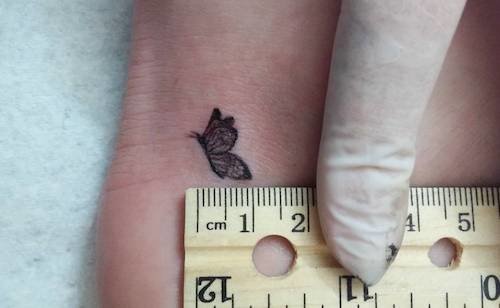 A tiny, micro tattoo of a butterfly on the ankle.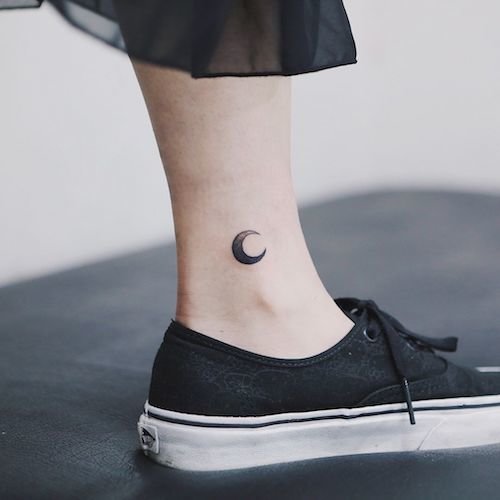 A crescent moon ankle mini tattoo nurtures the spirit, and loves the night.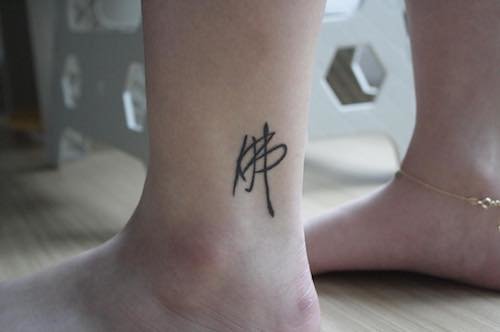 An abstract line art mini tattoo or signature.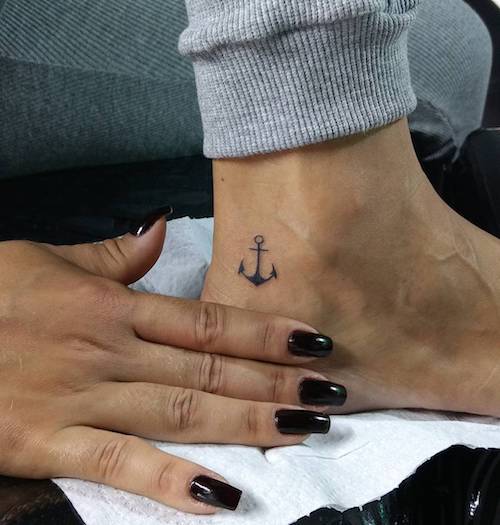 An anchor mini tattoo on the ankle ties one to the sea, someone who loves sailing.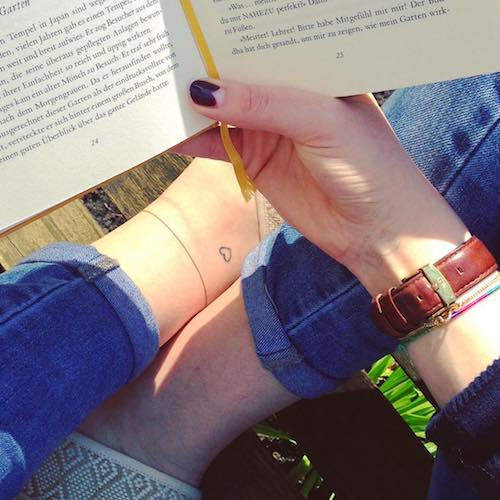 A heart mini tattoo on the inner ankle to bring love and a smile when sitting with crossed legs.
 
5. Ear Mini Tattoos
The ear is a tiny canvas to showcase your mini tattoos. Sometimes tiny ear tattoos are partially visible from the front which beckons the viewer to move to your side to see what is going on. Surprise them with a secretly meaningful tattoo to make the trip worthwhile. It's a good intimate conversation starter.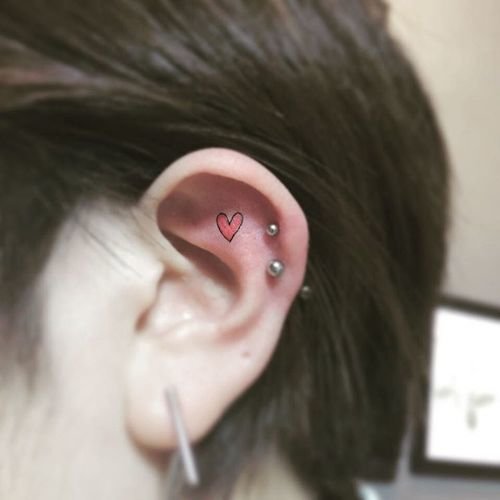 A pretty red heart micro tattoo in the ear asks you to whisper sweet things.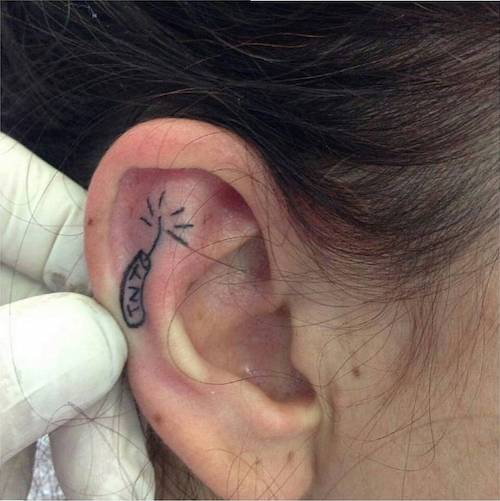 This dynamite inspired ear micro tattoo belongs to someone who loves surprises it seems.
This micro tattoo is a multi-colored, digitized heart.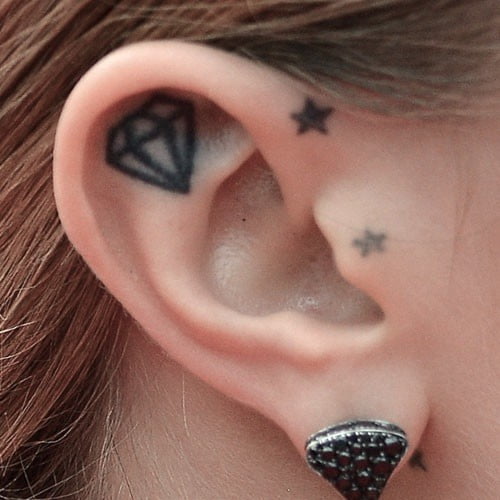 Celebrity model Cara Delevingne sports three stars and a diamond as micro tattoos on her right ear. The diamond symbolizes invincibility. She's a gem, and of course, we all love Cara Delevinge eyebrows.
 
6. Behind the Ear Mini Tattoos
Another secret spot to put mini tattoos is behind the ear. It can be hidden by hair only to be discovered by someone special later. If you're a rebel with a corporate job, this may just be the perfect place for your tiny tattoo.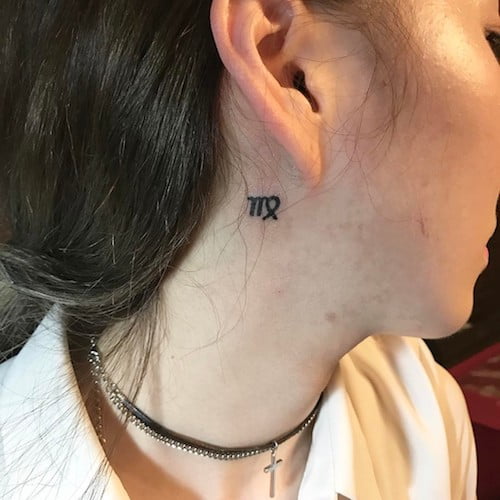 Hiding a Virgo zodiac sign mini tattoo behind the ear.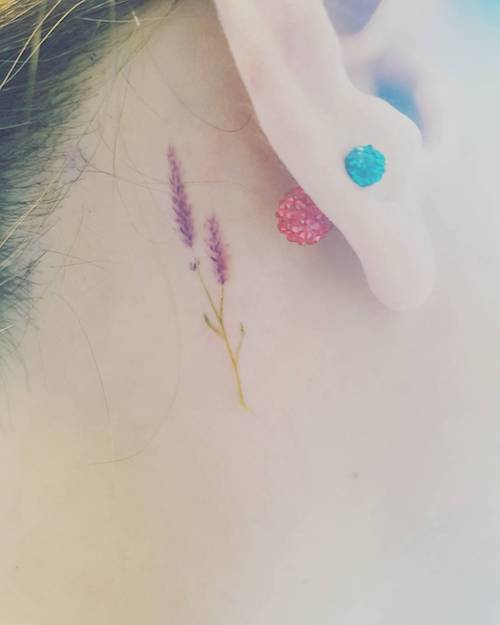 Some lavender mini tattoo, meaning calmness and peace.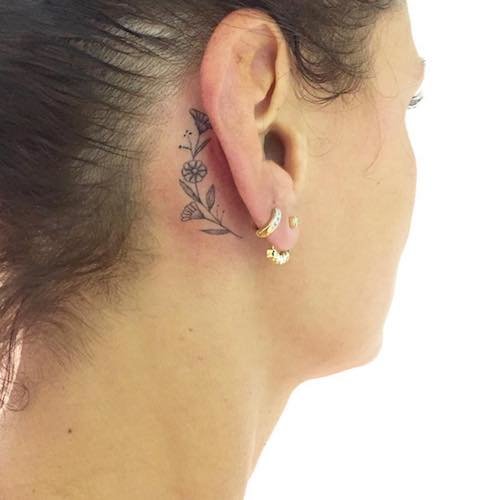 A secret bouquet mini tattoo behind the ear.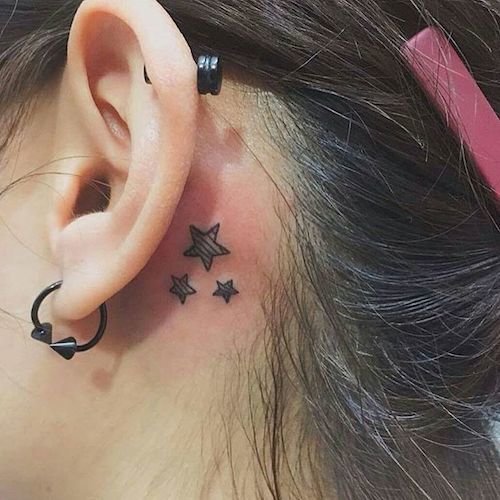 The three stars mini tattoo symbolize a journey. It can also be a reminder that if you're close enough to see this tattoo, you should be seeing stars.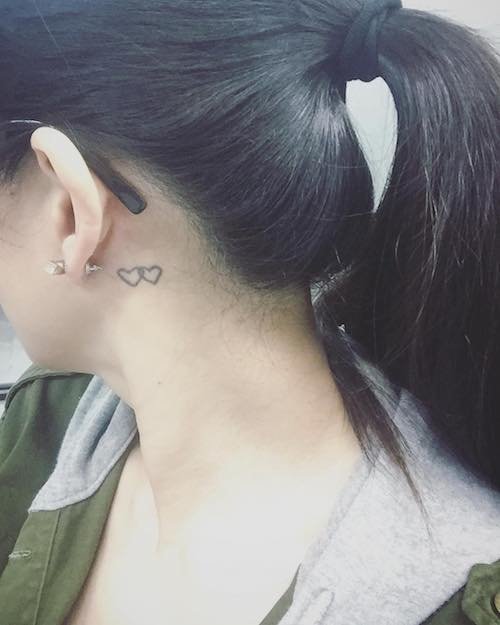 Dual interlocking hearts mini tattoo, meaning a love relationship that may get strained, but will never break.
A feminine rose mini tattoo behind the ear reveals beauty in hidden places.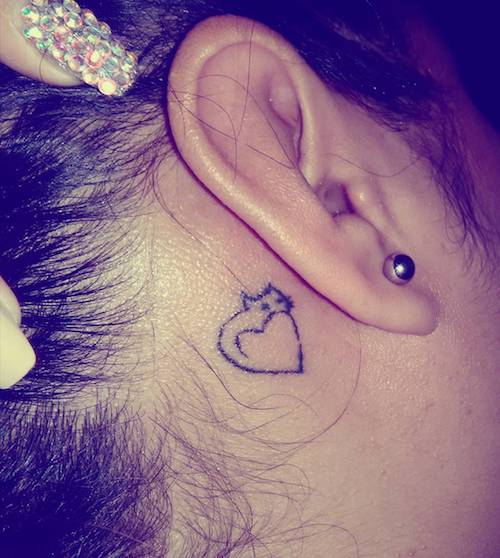 A kitty heart mini tattoo behind the ear is a sure sign of a cat lover. It could also a red flag that she may become a crazy cat lady in her later years.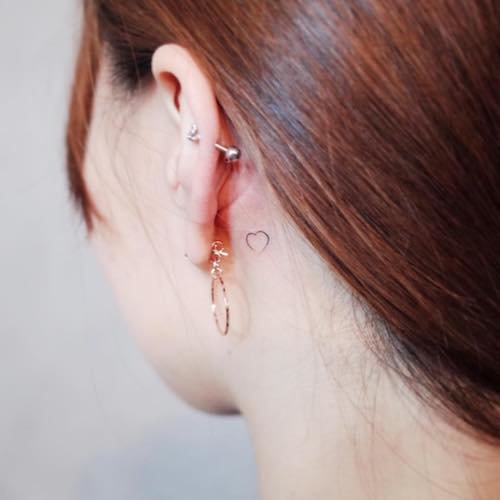 A faint, small heart outline mini tattoo behind the ear for someone who loves romance.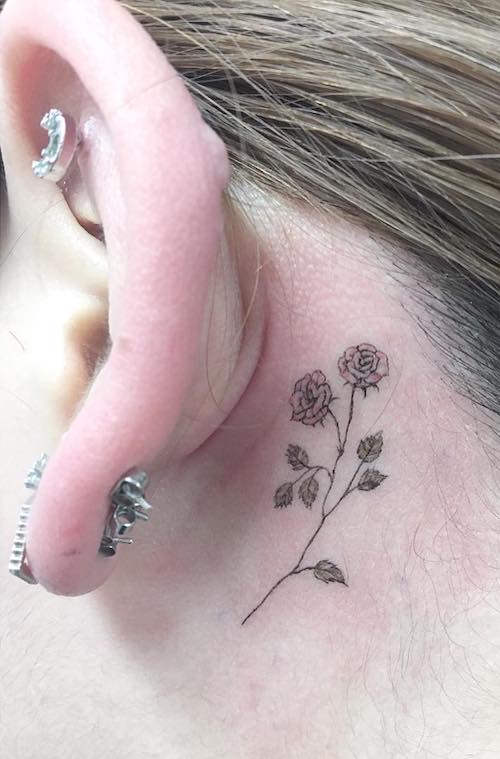 A sweet rose stem mini tattoo behind the ear for fun and beauty. She's a keeper.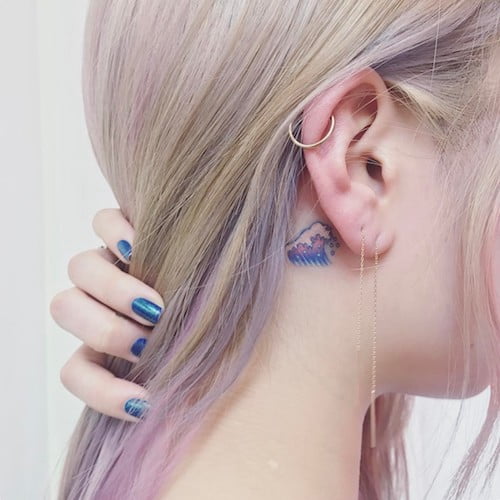 Paying homage to The Great Wave of Kanegawa by Katsushika Hokusai, this tiny tattoo exudes a love of nature and the power of the oceans.
Coming up: Back of neck, tiny tattoos with meaning!