55 Side Part Hairstyles Worn by Famous Celebrities
Side Part Hairstyles
Side parting has always been in trend, you can't exactly count on the seasons when it had been out of trend. Whatever the way wear it, slight, deep, right, left, teased, or flat; we should never forget that it has to be flattering for our face shapes. If you are deep into the world of fashioning, you don't just follow the latest trends, but you actually own them. You develop an understanding of whether it works for you, admire others wearing it, accept it or reject it.
You also personalize styles and make them your own style statement. Side part hairstyles are the latest trend when it comes to spring 2017 hairstyles. Here we'll tell you how to wear side parted hair now. See the pictures given below for inspiration and many how to's on side partition of hair.
1) Side Part with Rolling Curls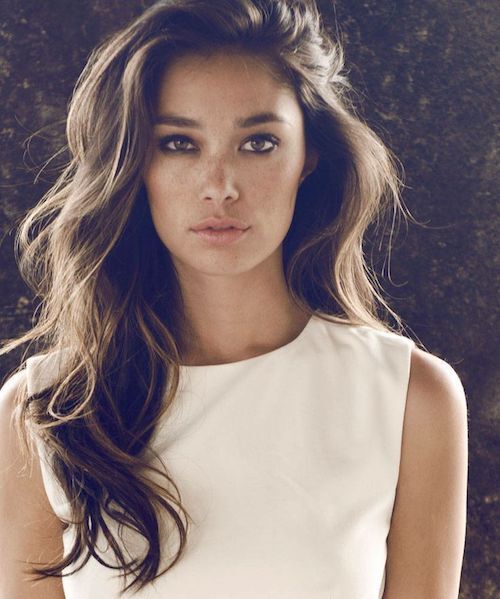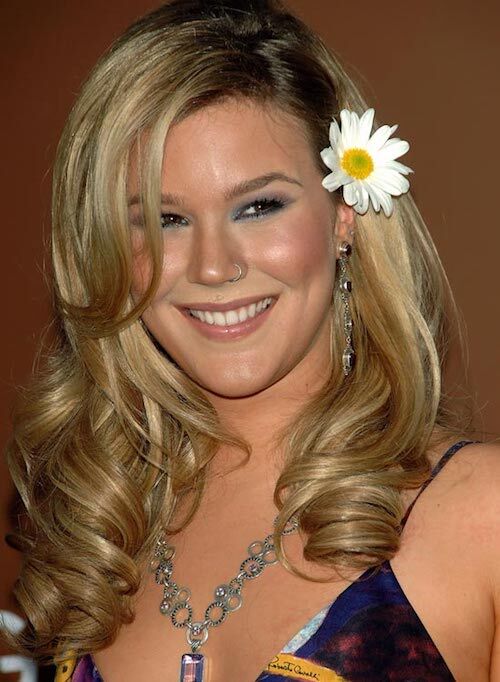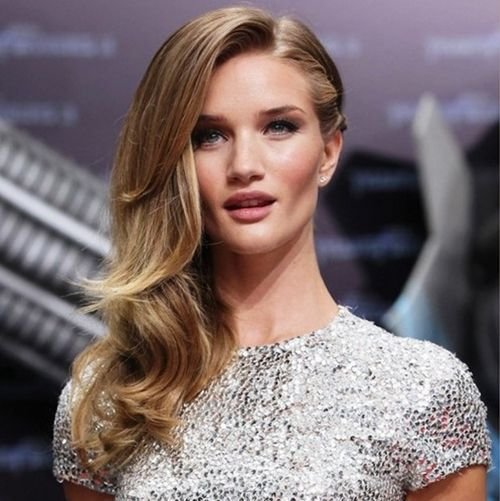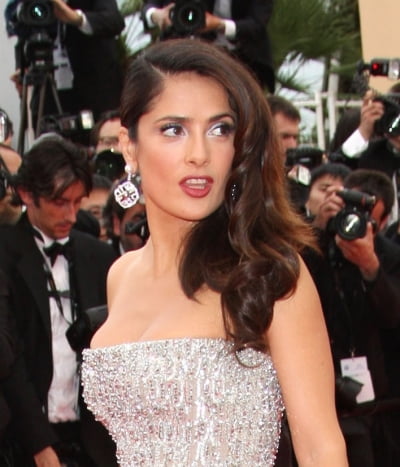 Salma Hayek's fabulous side parted curls beautifully accentuate her luxurious dress. She has colored her hair dark brown and given the ends a wavy finish.
2) Side Parted Sexy Long Hair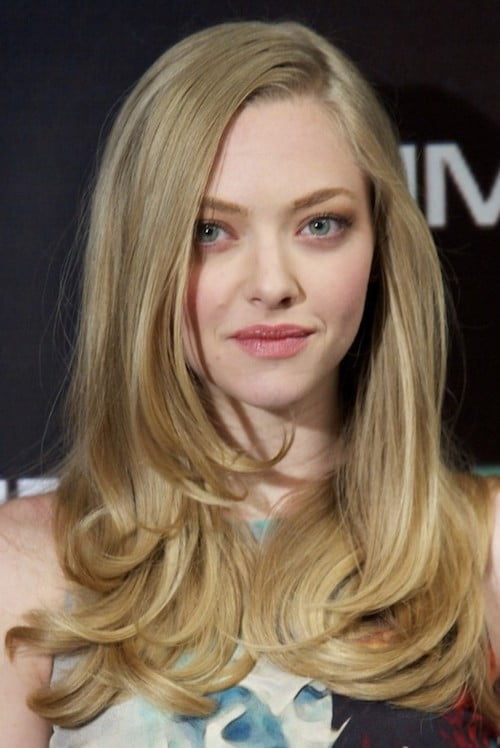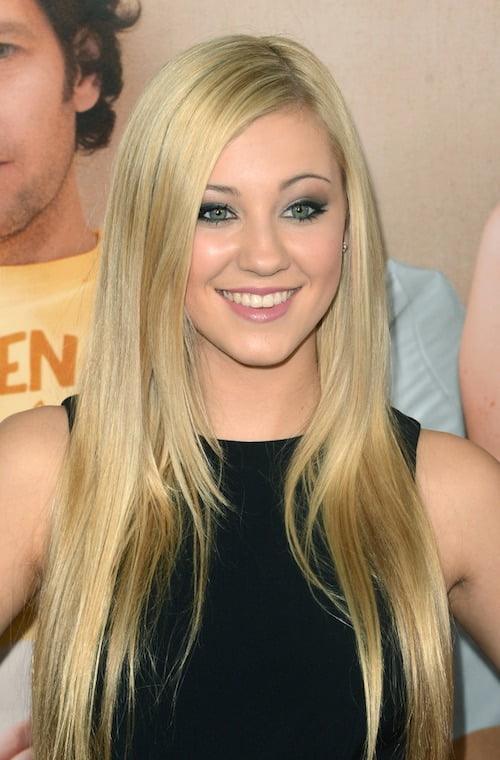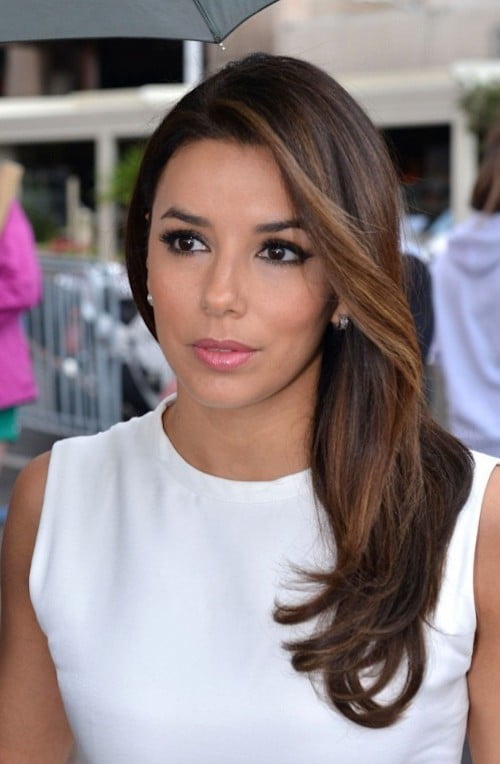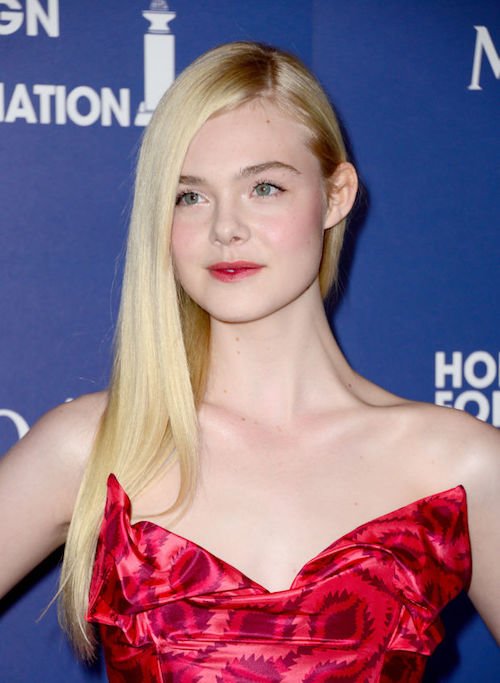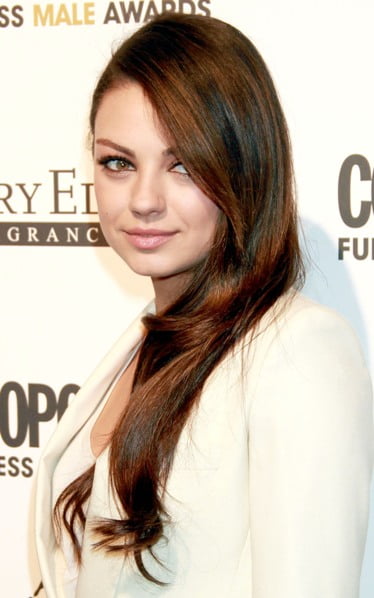 Mila Kunis has tossed her polished long locks on to one shoulder for a perfect hot and Sexy Look. You'll have to discretely fix the opposite side of hair with bobby pins to avoid fall outs on the back if you're doing this kind of side parted long hairstyles.
3) Side Lined Down Do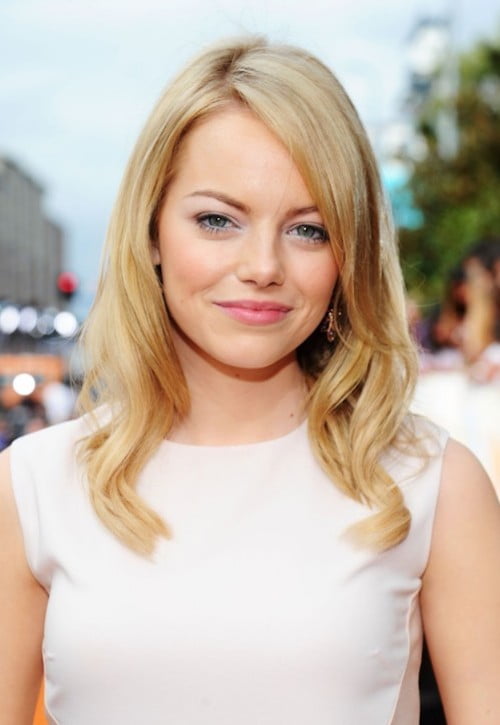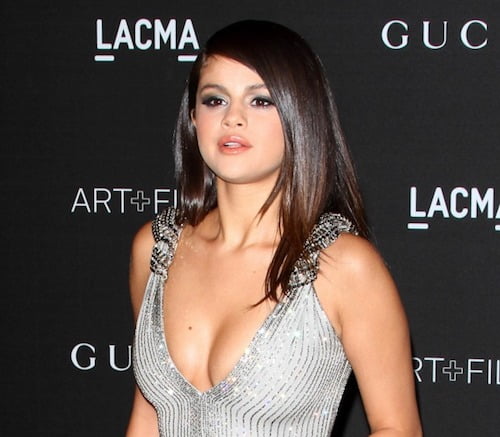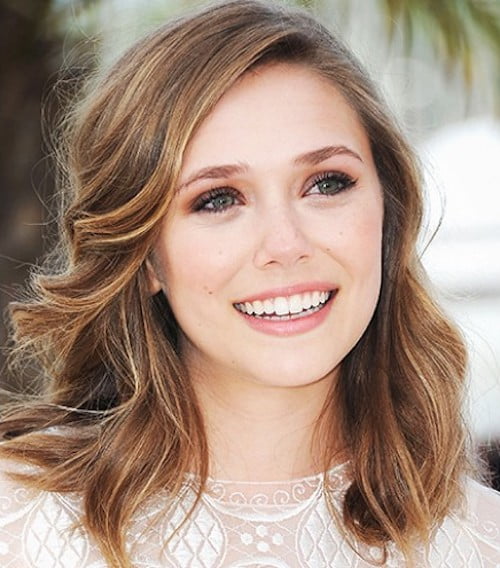 Here is an effortless take on the side lined down do. No doubt, when we deeply side part a haircut, we add a lot of sophistication to it.
4) Retro Waves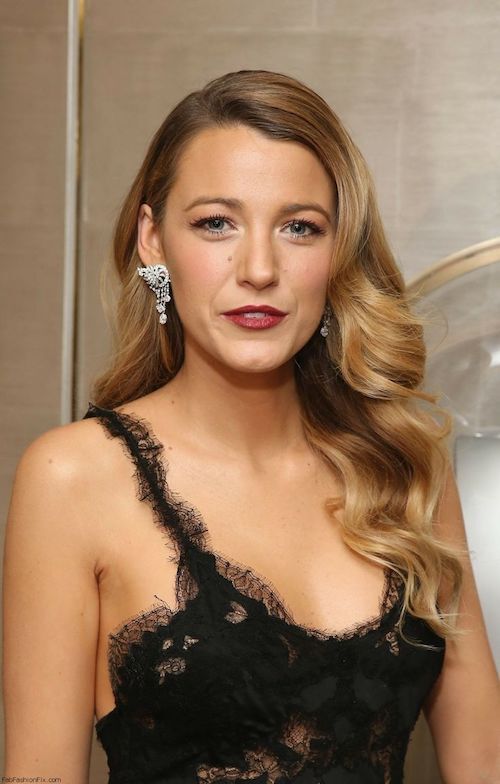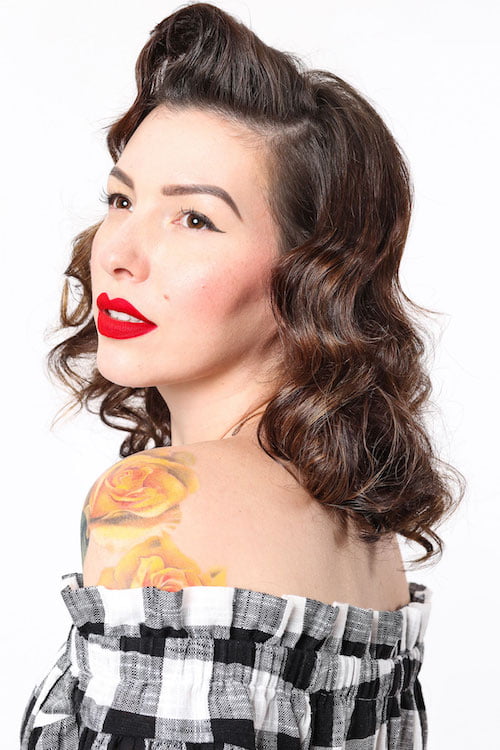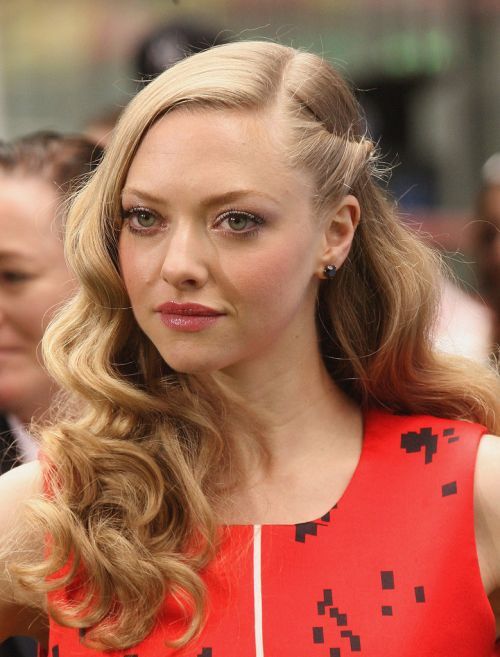 Side parted haircuts can easily adapt classic styles. See how elegantly she has twisted her hair from one side and given a perfect retro feel with this tidy side partition of her hair.
5) Twisted Side Lined Down Do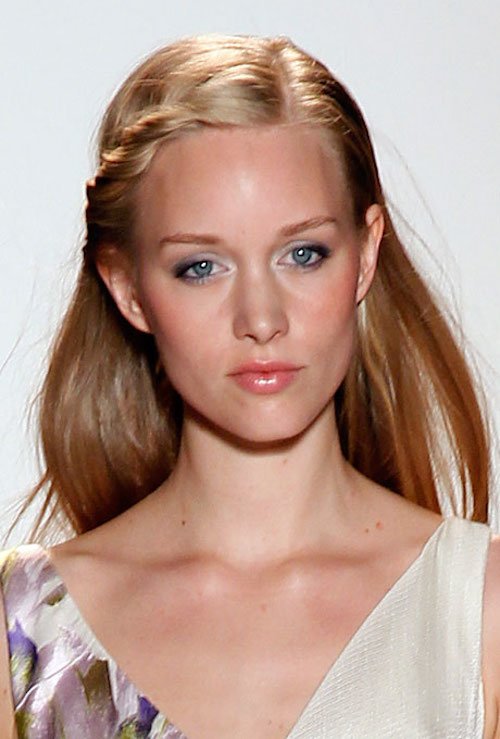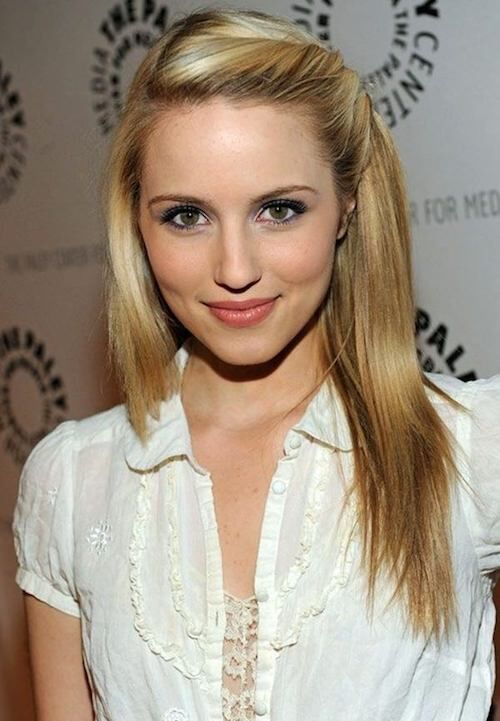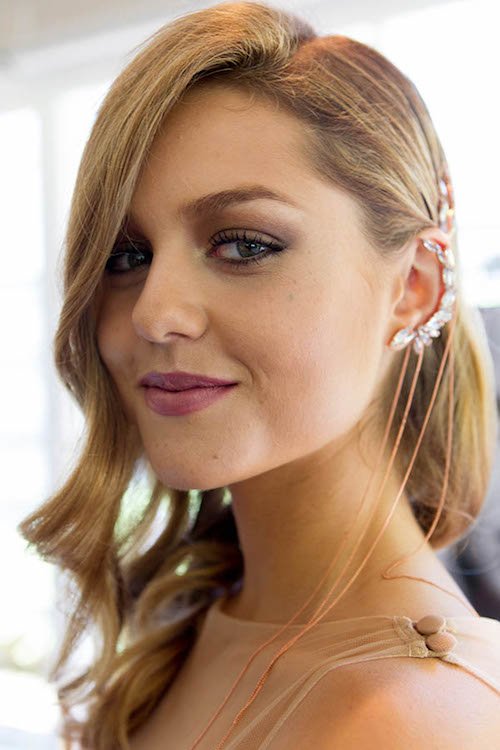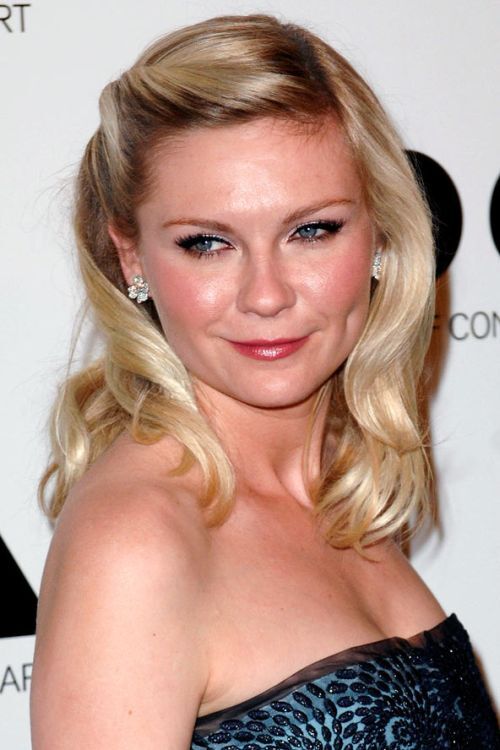 Kirsten Dust has side parted hair and twisted back the parted side along the front hairline. She has secured the twist towards two to three inch backwards. She has also curled her layers from middle to full length to add more charisma to her looks.
6) Side Parted Bangs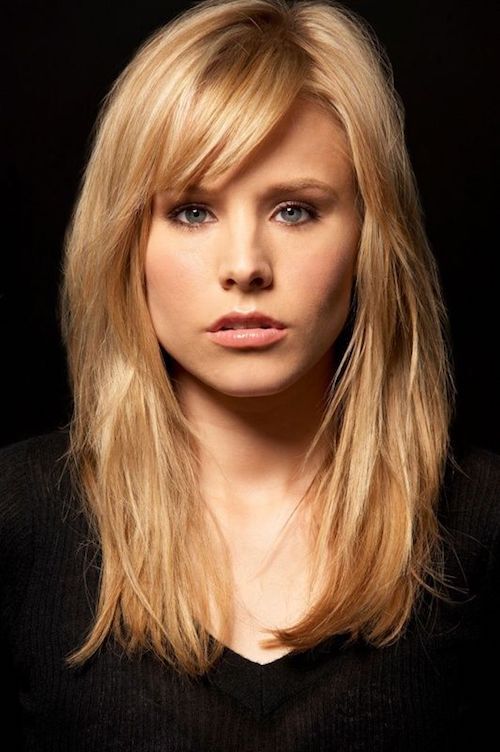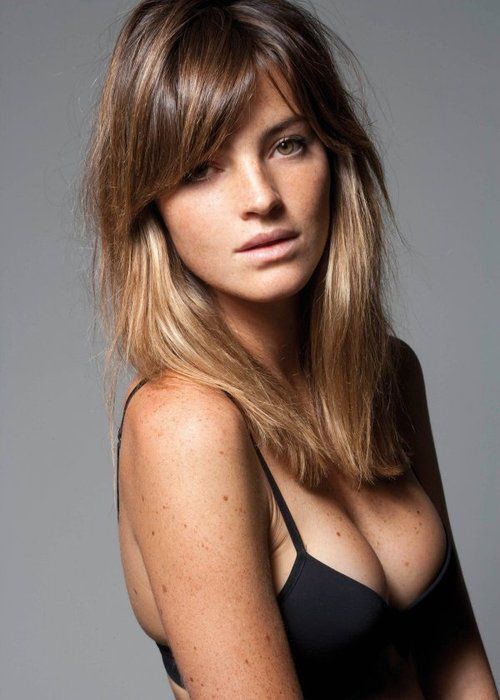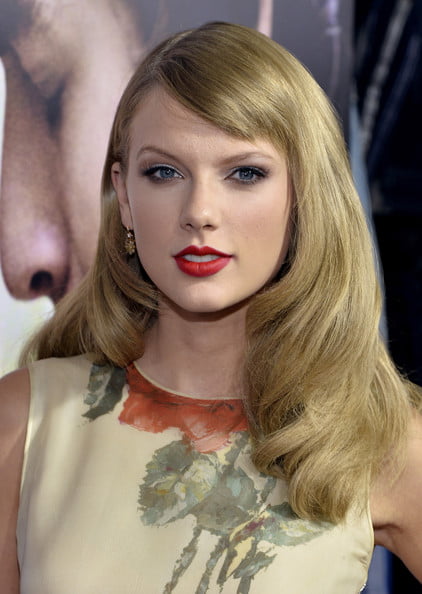 Taylor Swift's side swept bangs are stunning and they very well complement her light blonde hair color.
7) Messy Fishtail Side Parted Braid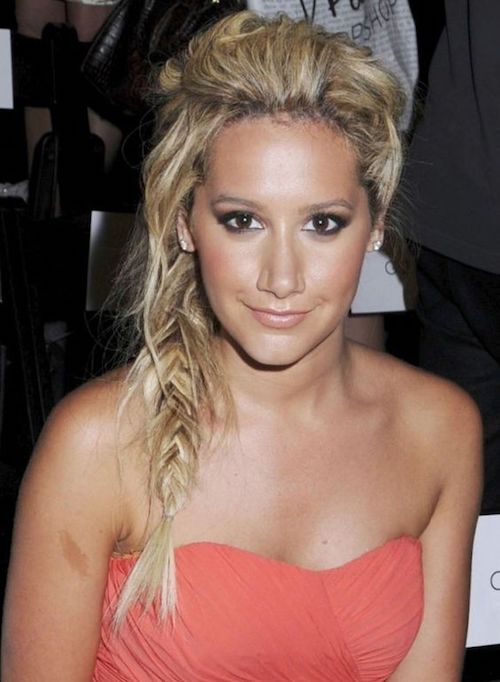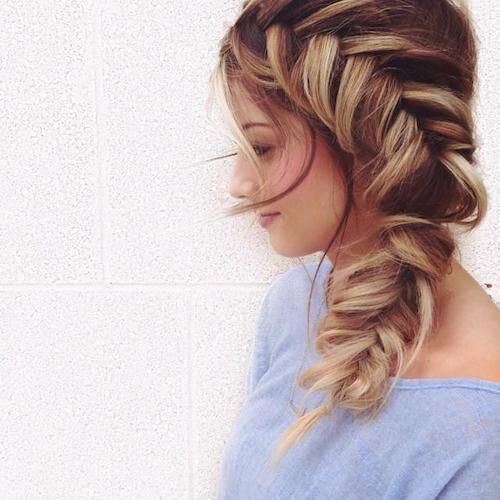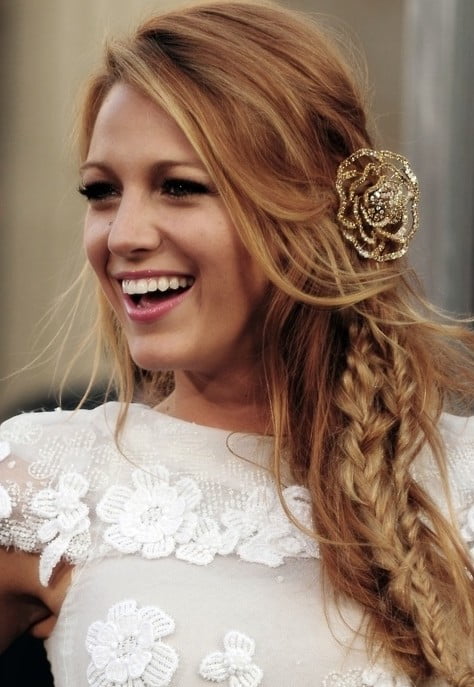 Blake Lively has got this amazingly adorable beach goddess look with a fishtail braid converted into a loose side ponytail. She has slightly side parted her hair with leaving a few strands to frame her face. This is an ideal look for long side parted hairstyles.
8) Pulled Off Layers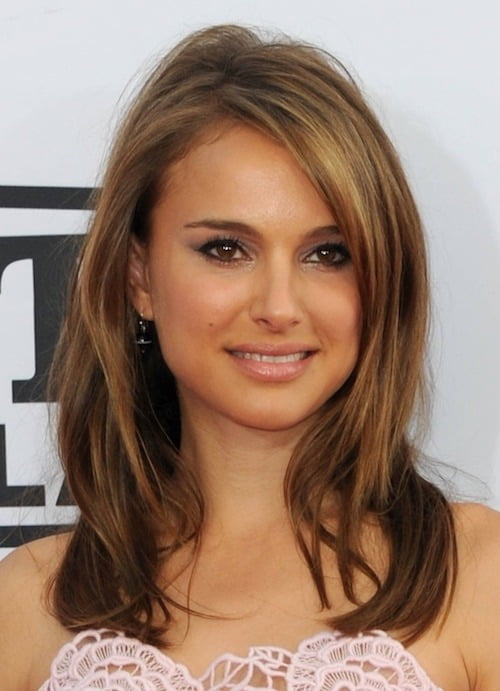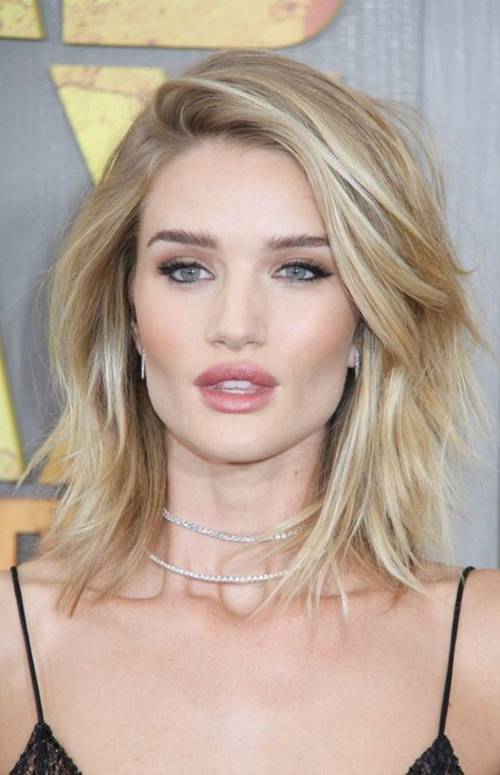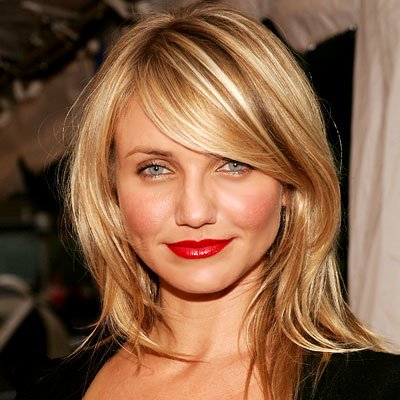 She looks super glam with her front layers pulled off to one side. Polished blonde locks and a relaxed side part bring this whole side parted hairstyle together.
9) Sexy and Sophisticated Curls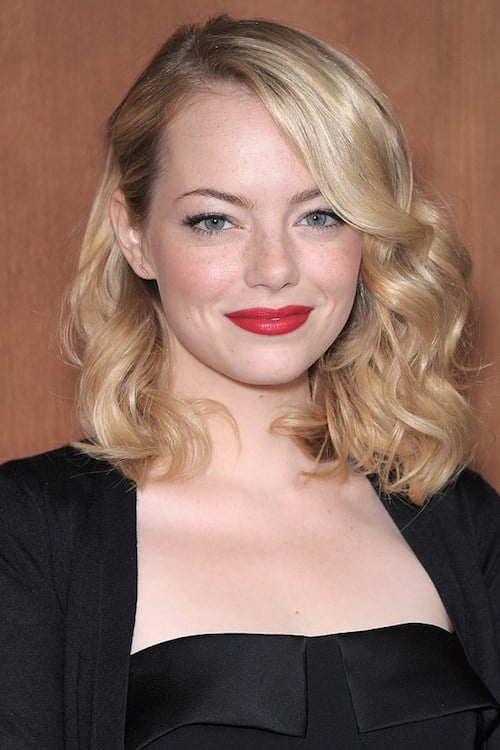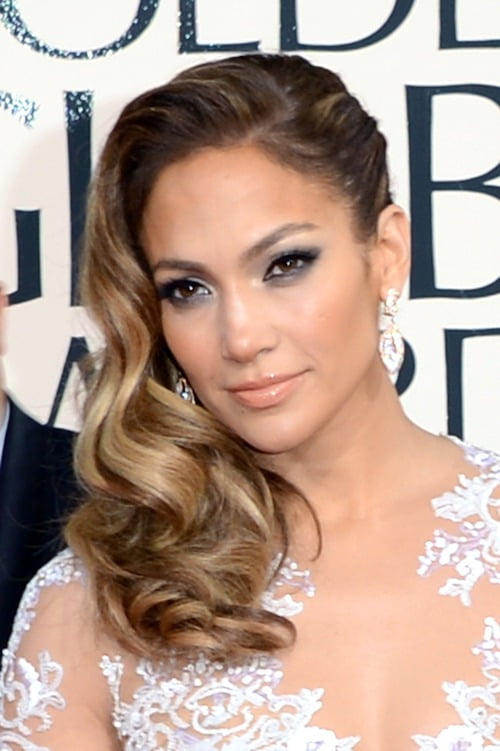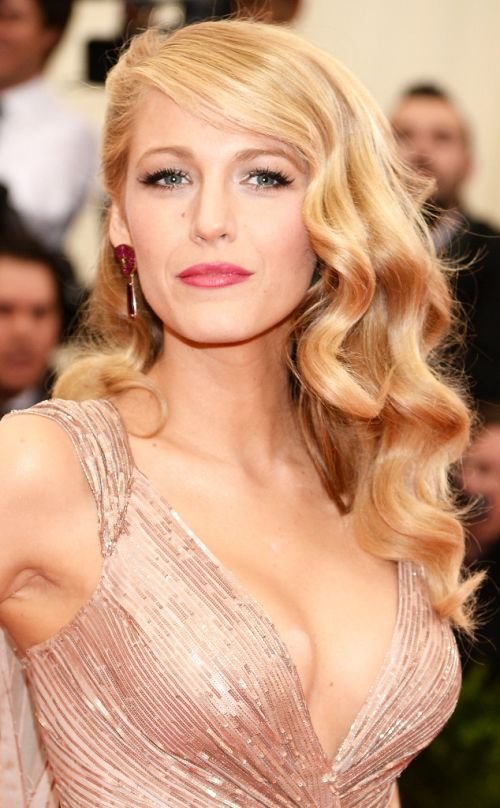 Blake looks surprisingly hot with this classic retro curly side swept hairstyle. While she has twisted back her blonde tresses from one side, it makes her cheeks and jawline more prominent and gives this style a whole new lift.
10) Chic Side Part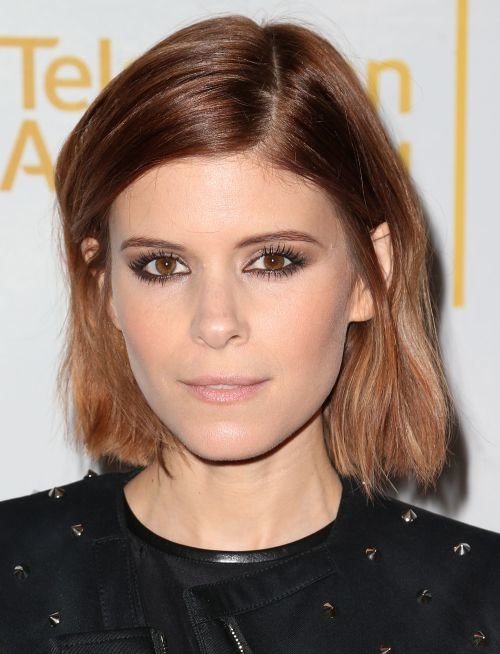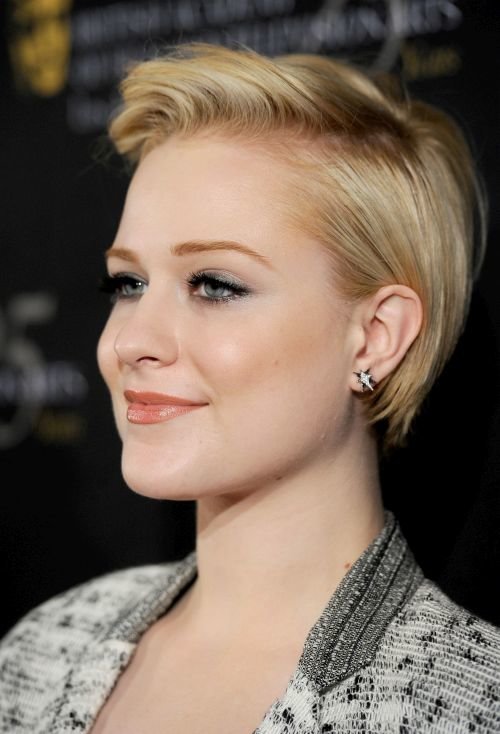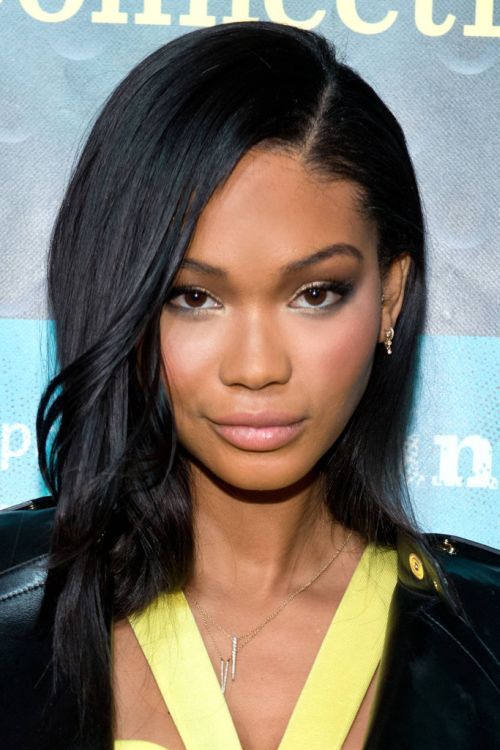 Chanel Iman has given her wedge haircut a sleek but chic side part that is opposite to her normal hairline. It looks chic and fun and is worth trying because wedge cut is in trend these days.
11) Get My Hair Out of My Face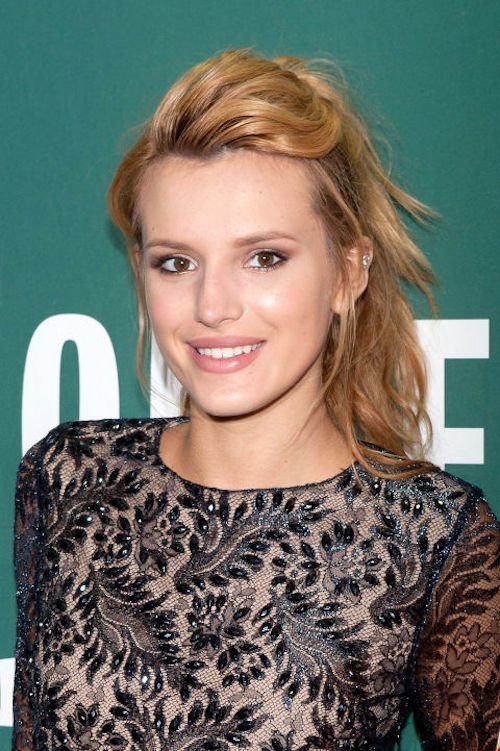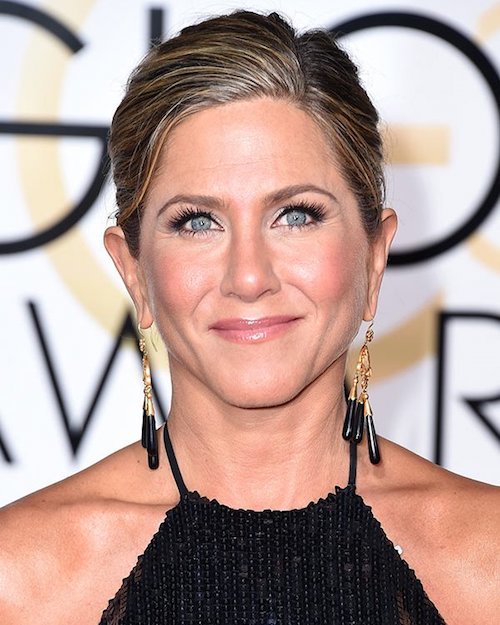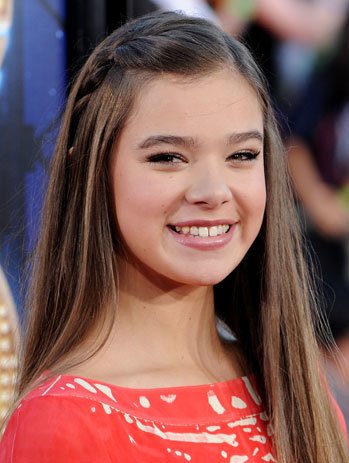 Hailee Steinfeld mostly wears cute 'get my hair out of my face' kind of side parted hairstyles. She reminds all of us a smart hair trick that helps keep layers out of your face.
12) Sleek Side Part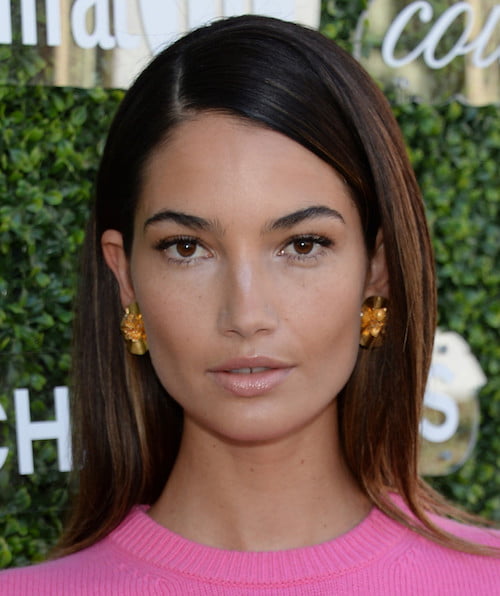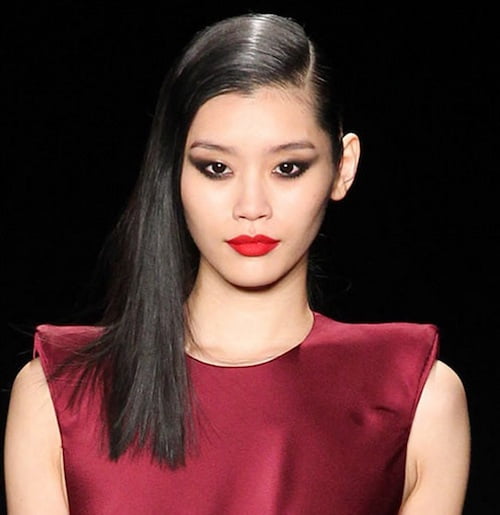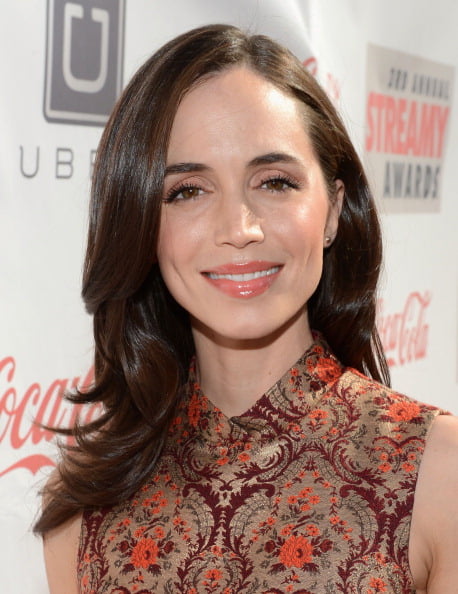 Eliza Dushku looks graceful with curving brunette waves that make her look at least five years younger than her real age.
13) Side Part with Height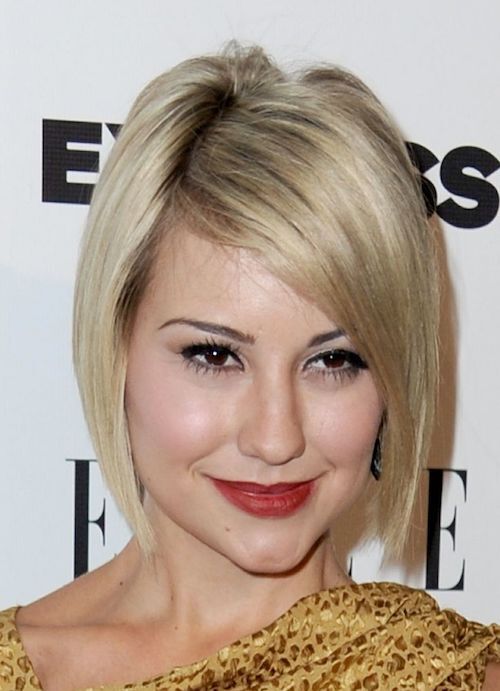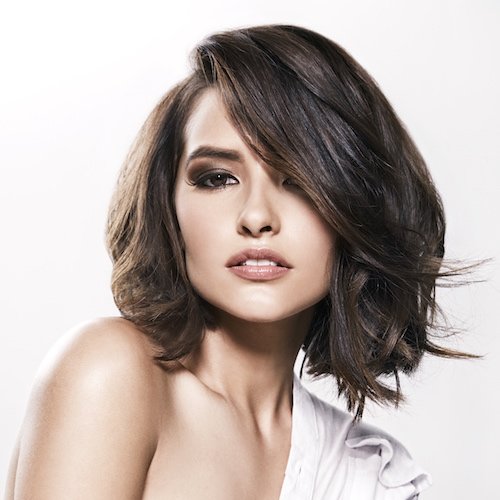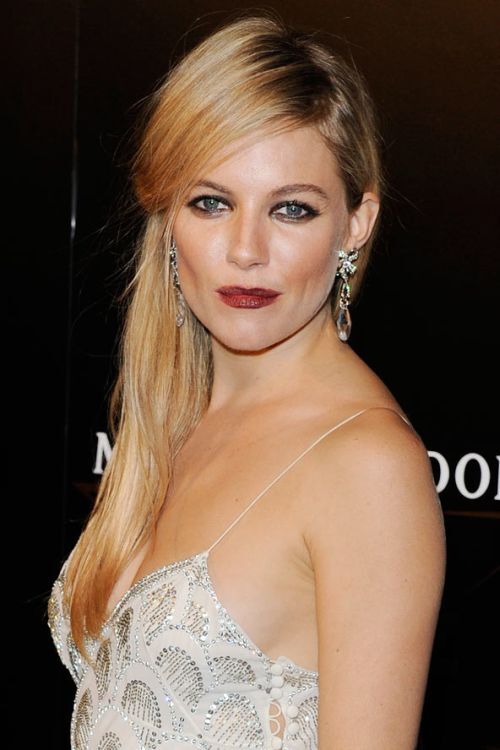 Sienna Miller wears a nicely heightened side part with all her sleek blonde hair tossed on one shoulder. This side-lined down do flatters the ear pieces of the wearer.
14) Side Part Bouncy Curls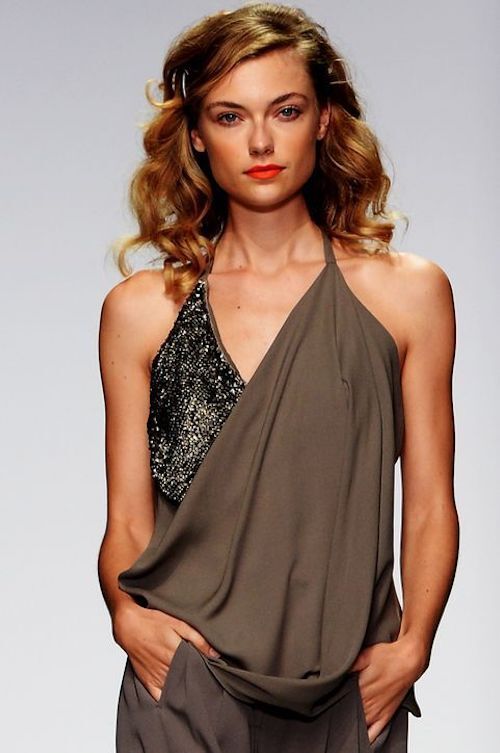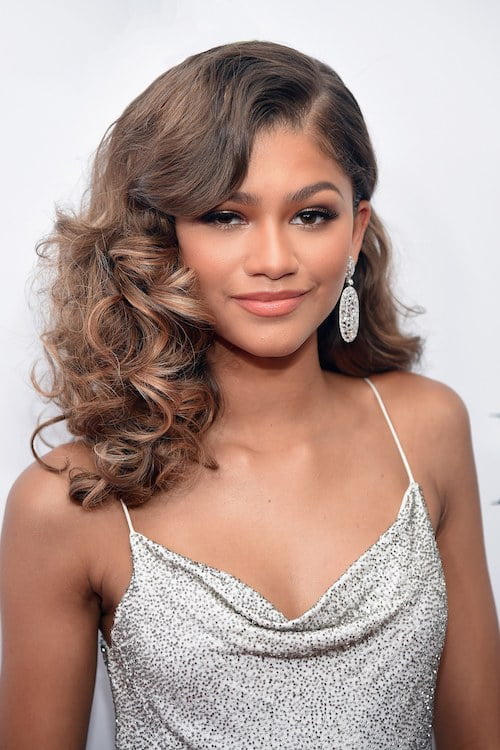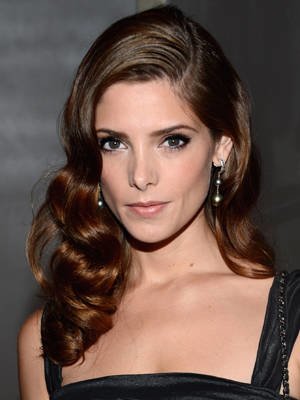 Ashley Green has medium length hair cut that she often side parts in a refined and made to sit way. Her omber highlights take this hairstyle to the next level.
15) Side Swept Hair with Braids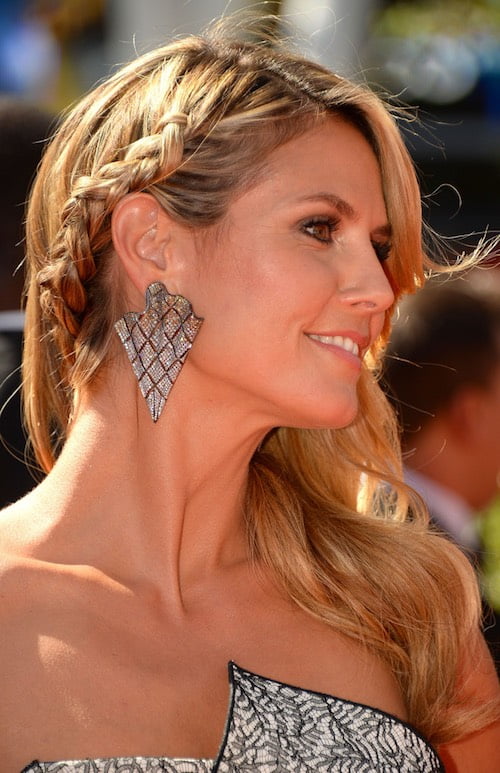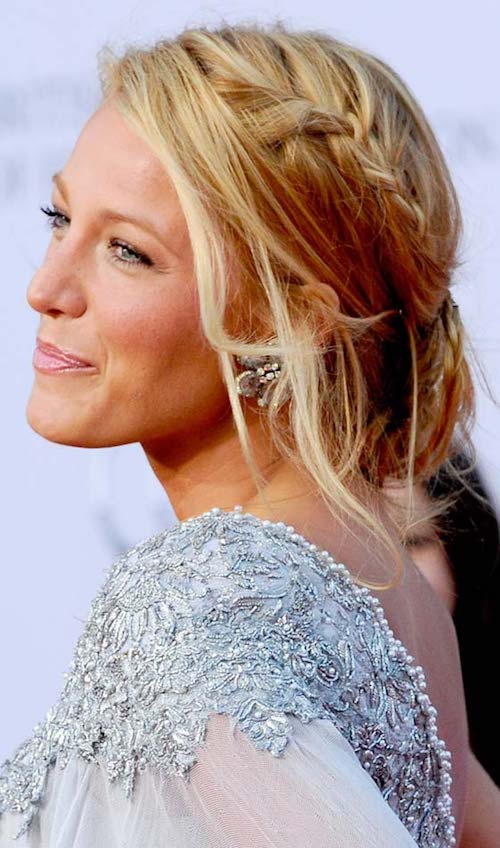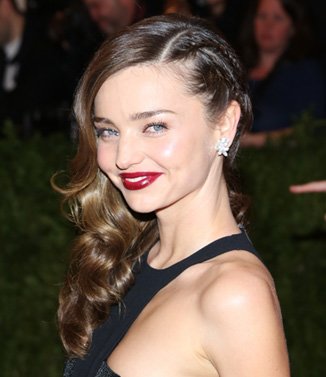 Miranda Kerr prefers side swept hair to complement her round face and wide forehead. She has French braided the opposite side of her hair and incorporated these braids in to the down do on the other side.
16) Side Parted Bob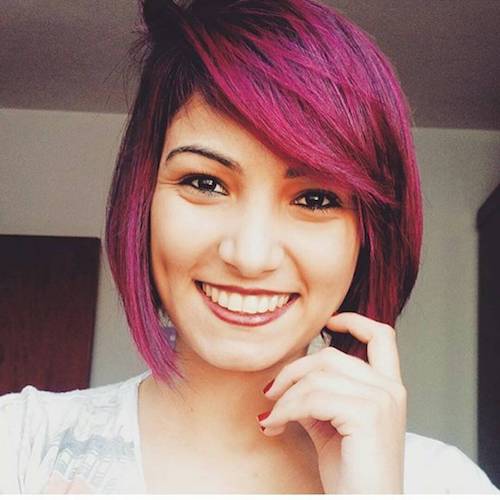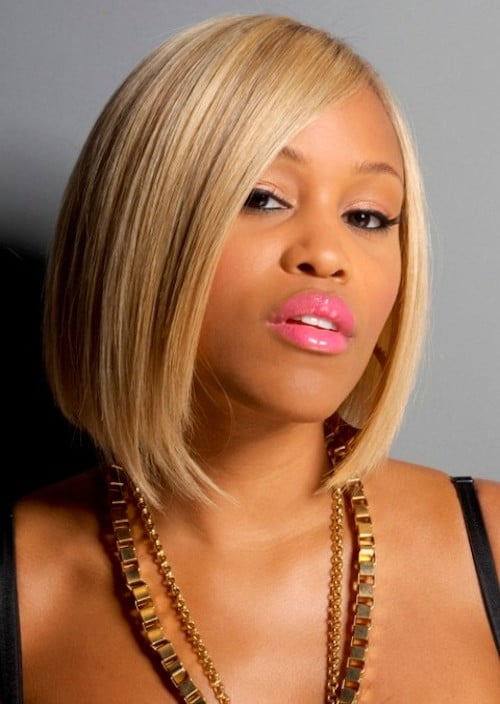 You can wear this side parted wedge bob at work. It is perfect for heart shaped face cuts like Ciara.
17) Side Part in a Crop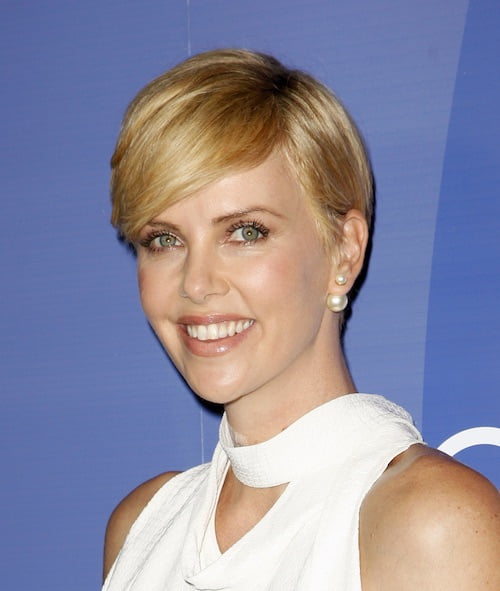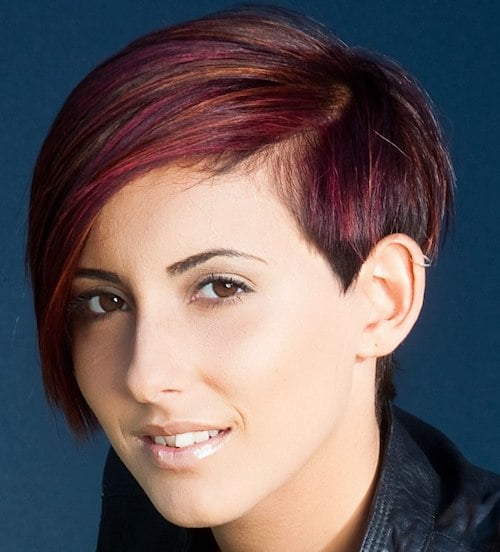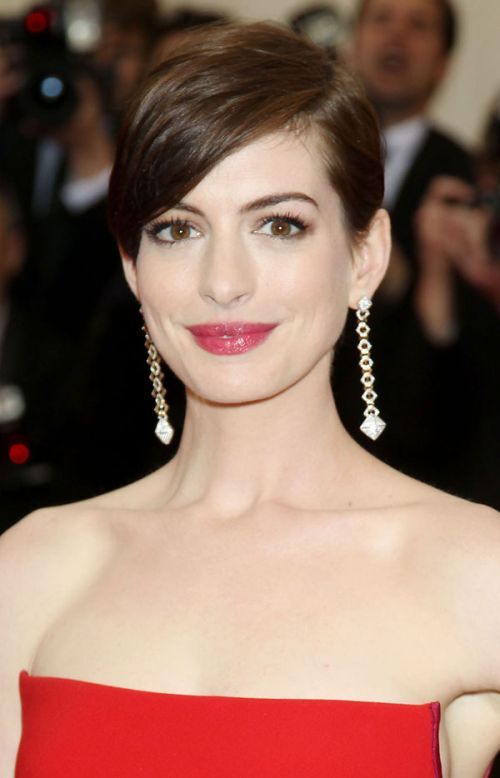 Anne Hathaway is in the process of growing her cropped cut that's why she has side parted her hair with a not so hard and full faux fringe.