Snooki Hairstyles – 30 Photos With Hair Color Ideas
Snooki's real name is Nicole Elizabeth Polizzi and she is an American dancer and reality TV celebrity. She works for Snooki & Jwoww and a reality show for MTV named Jersey Show.
Above all other things, she is famous for her constantly changing hairdos and hair colors. Earlier in her career, she was kind of simple and dumb and no one could ever imagine that she would be a style icon. The 27 years old celebrity is looking definitely cool and chic for past few months.
Previously she had long hair and she used to create up dos high on the crown. But recently she has chopped her long hair to get an elegant bob haircut.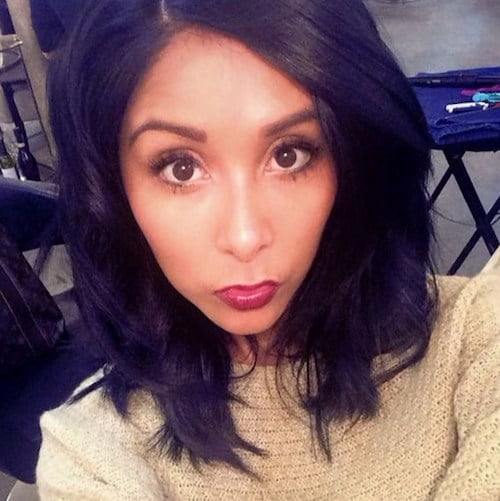 She posted a picture from the salon before getting her new cut and later she posted a few pictures of her new look.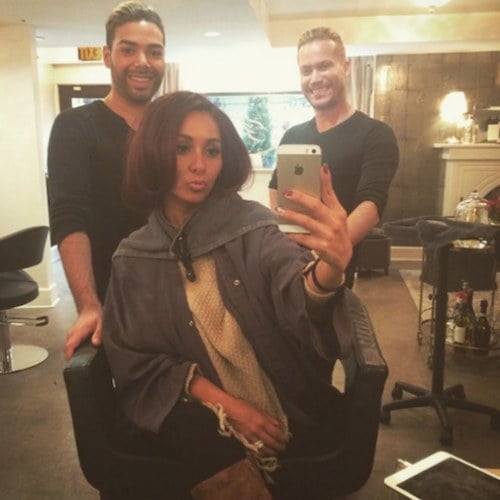 She has got a long bob and in one of the pictures, she has deeply side parted her bob and slightly rolled her hair inwards.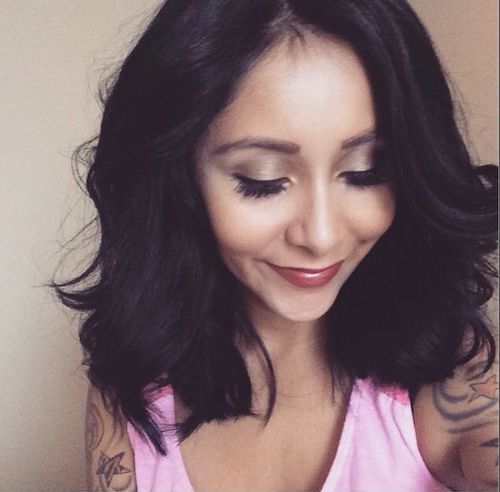 In another picture, she has posted a slightly disheveled look. Let's take a look on Snooki hairstyles and we may find a style that suits our personality and temperament.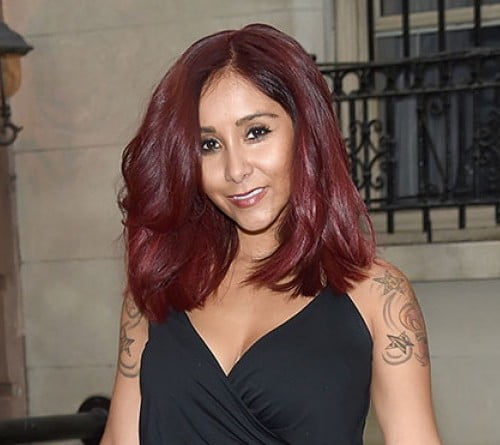 She rarely made updos with long hair and whenever she did, it was like the one you see in this picture. She has a chubby round face so it is necessary for her to tease a few strands of hair outside the bun.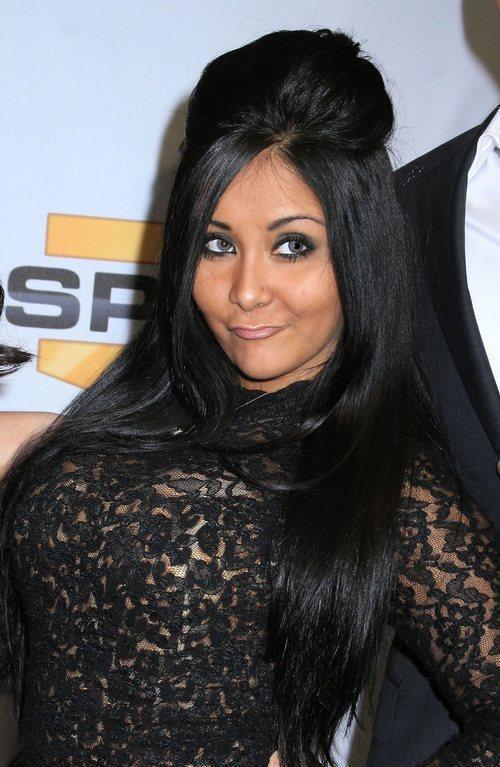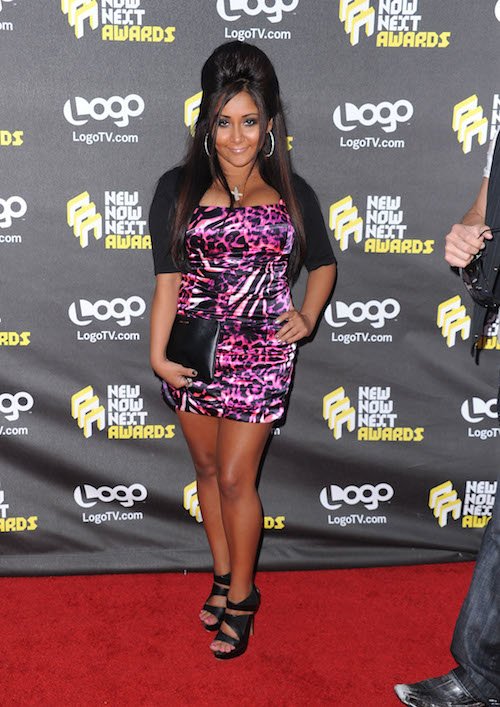 Here is a chic rocker's hairdo! She has pinned up the entire front hairline separately to give some height and then wrapped the high ponytail with a strand of hair. Creating height with the hairdo works for her since she has a short height.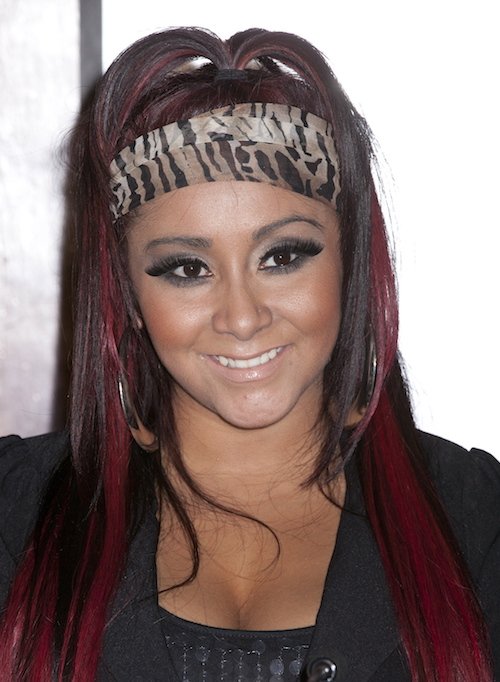 She has worn an adorable pink rose pin on her hair. It is a cute way to give your hair an instant lift.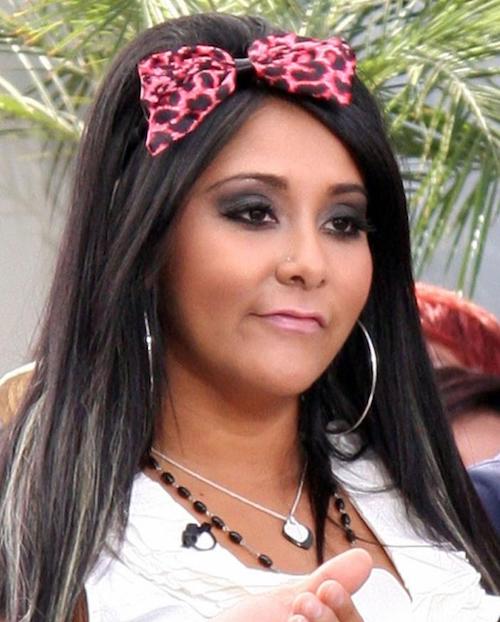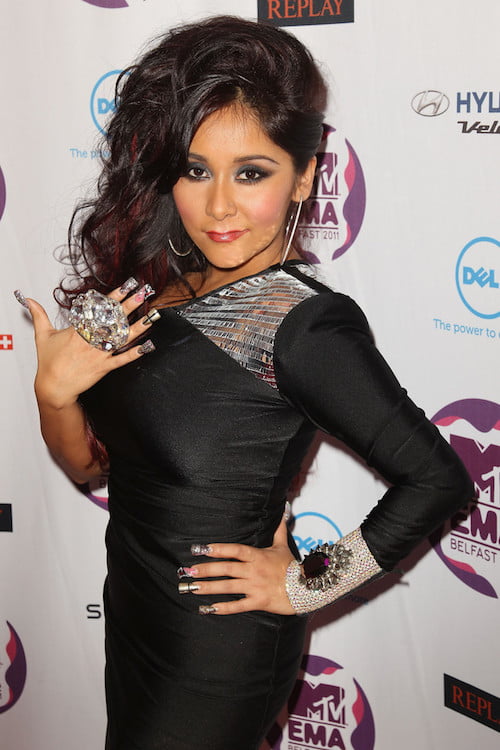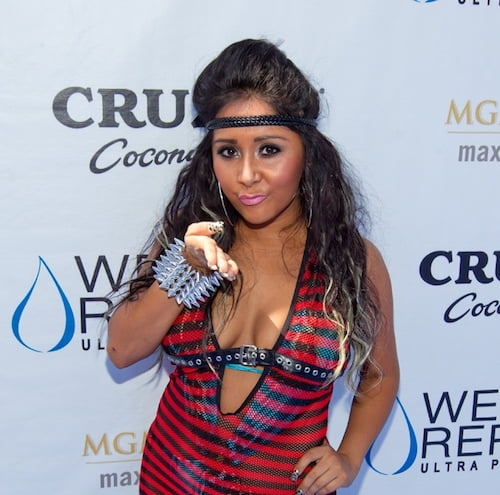 Loose waves are kept off the forehead with the help of a hippie headband.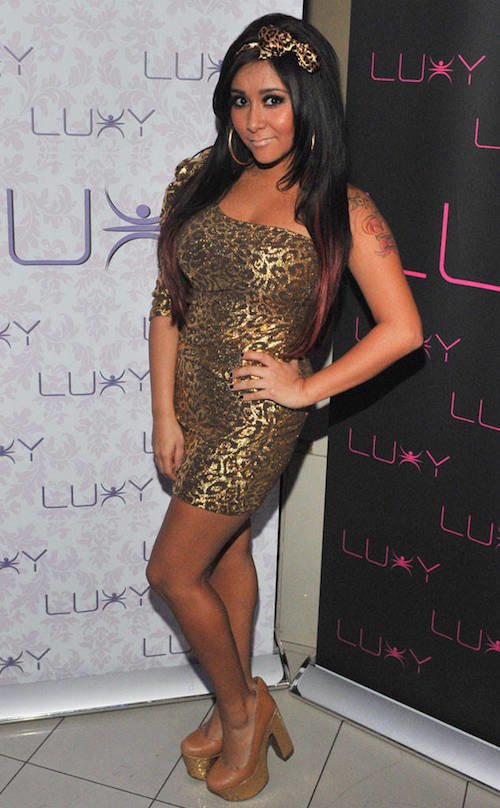 Take all your crown hair, tease them and loosely sit them back on the crown. Secure with bobby pins and you're all set to go with a wind friendly half up do. This one is among the most common Snooki hairstyles.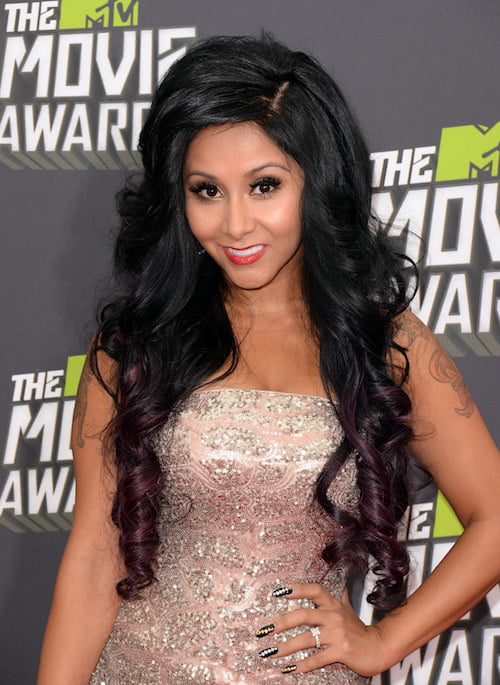 Here is a perfect red carpet look. She has slightly side parted her hair and then created loose curls on shoulders and tight curls towards the ends.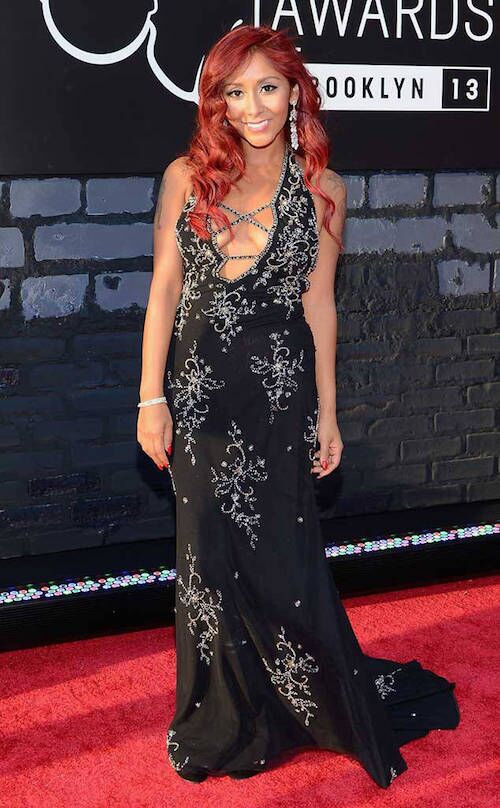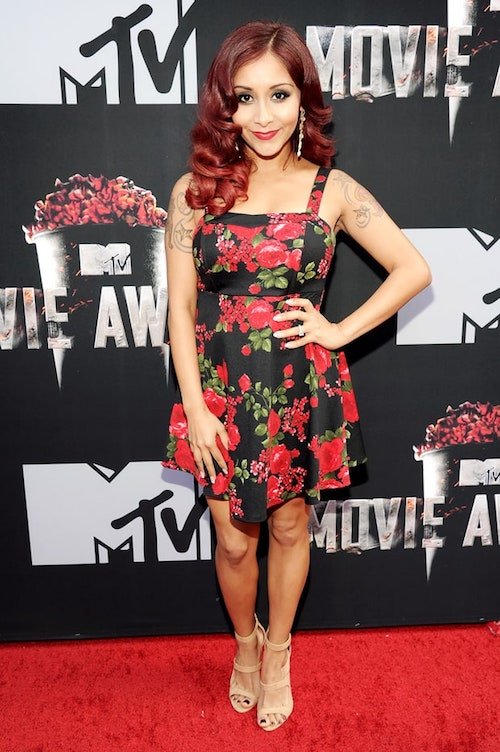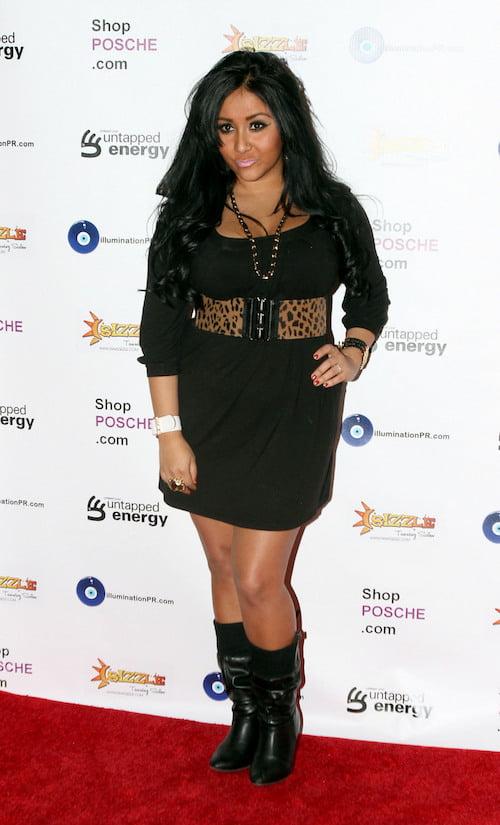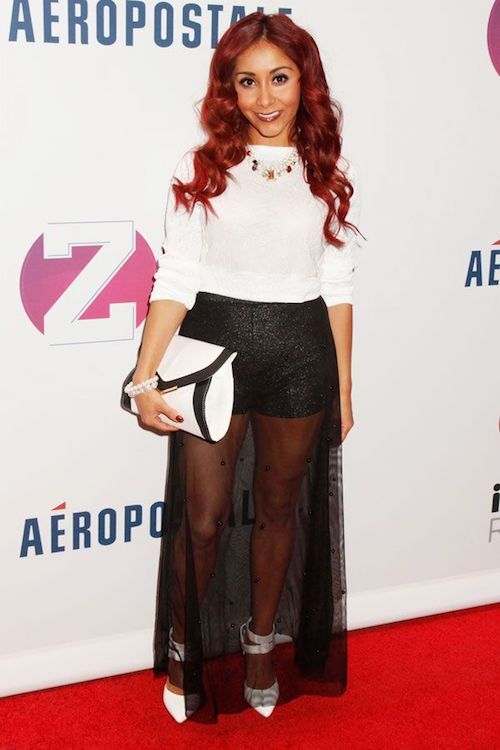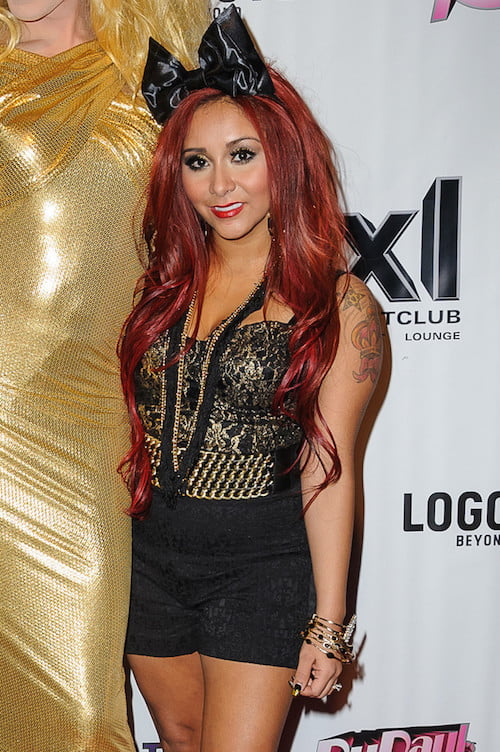 Check for an oversized hair accessory in your drawer because you must try this fun and cute hairstyle.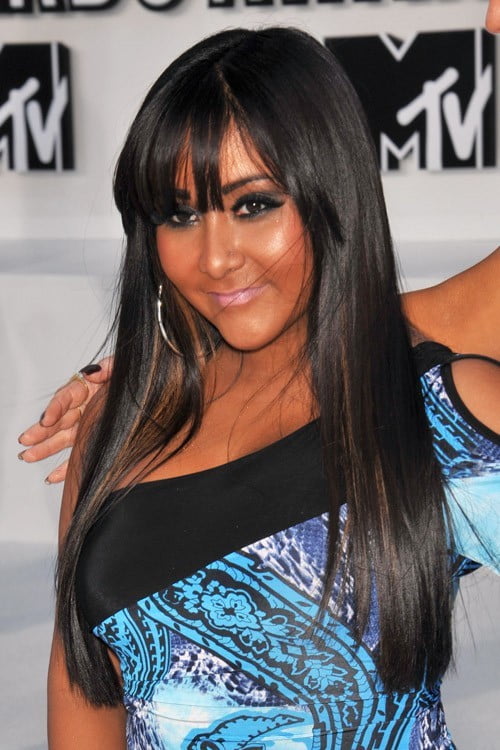 Here she has simply straightened her sleek long hair for an extra zing.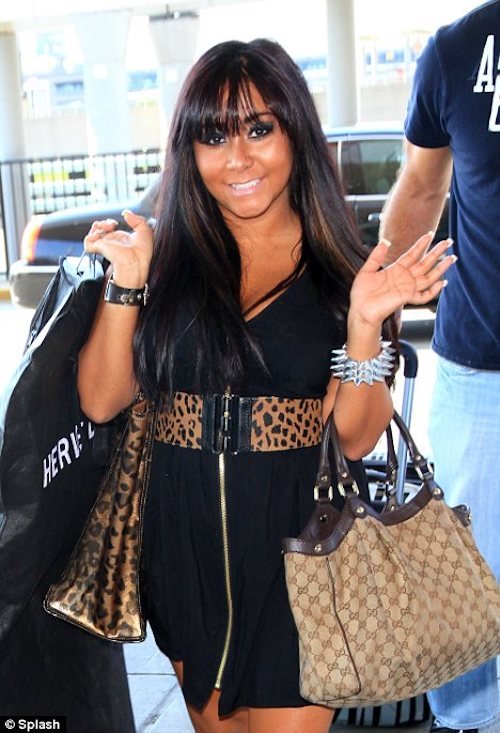 An all black look appears more dazzling when you add some texture.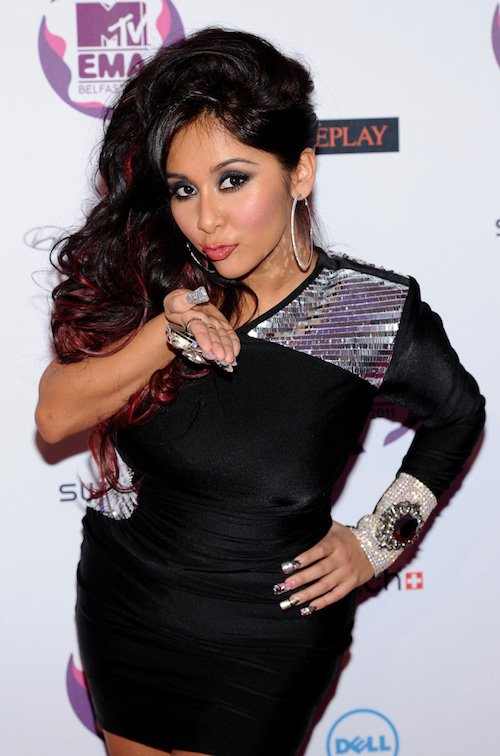 Pick your hair up from one side and pin them to the other side on the nape of your neck and wear a sheer or sequined dress to get this smart skinny look.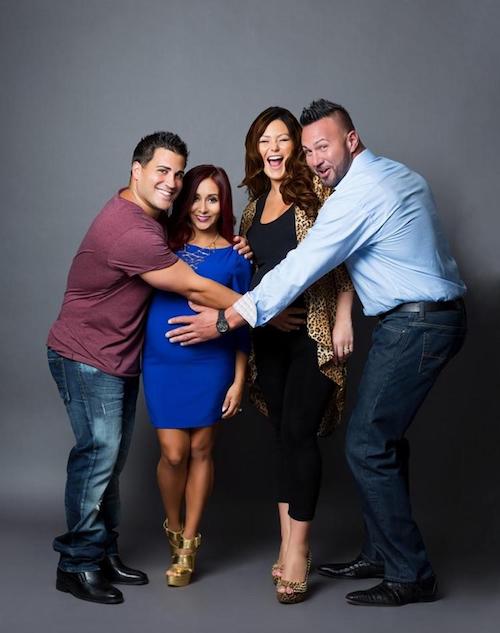 A high flat bun looks gorgeous with red highlights!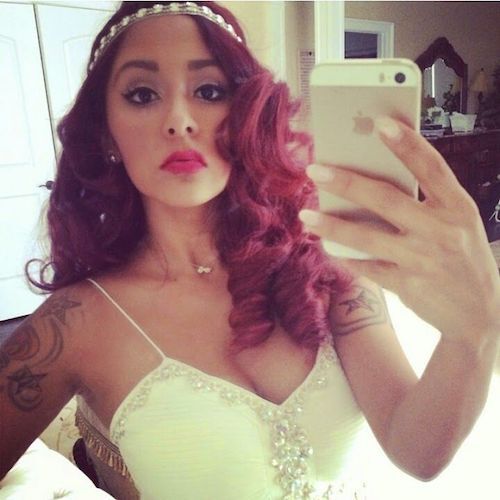 No other hairstyle could better compliment the veil and dress she has worn.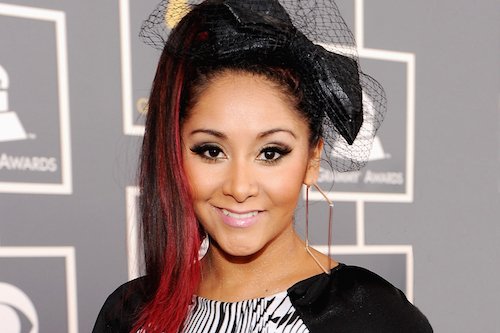 A little height is smoothed down to make a low ponytail.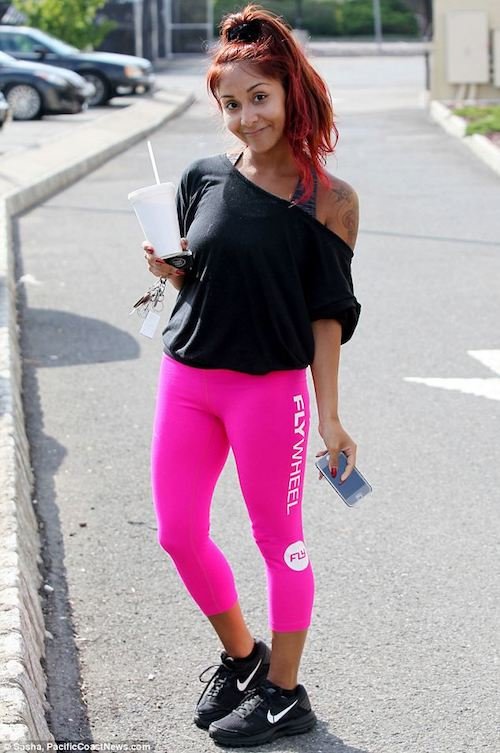 Sometimes keeping it simple gives you the best results.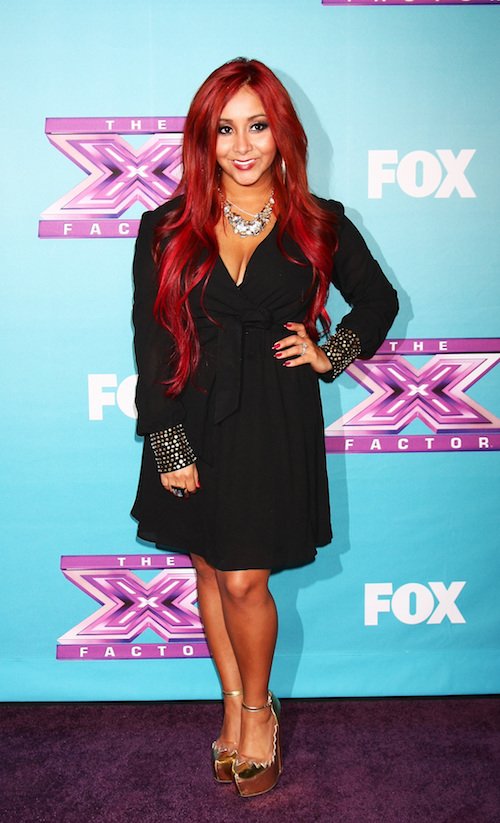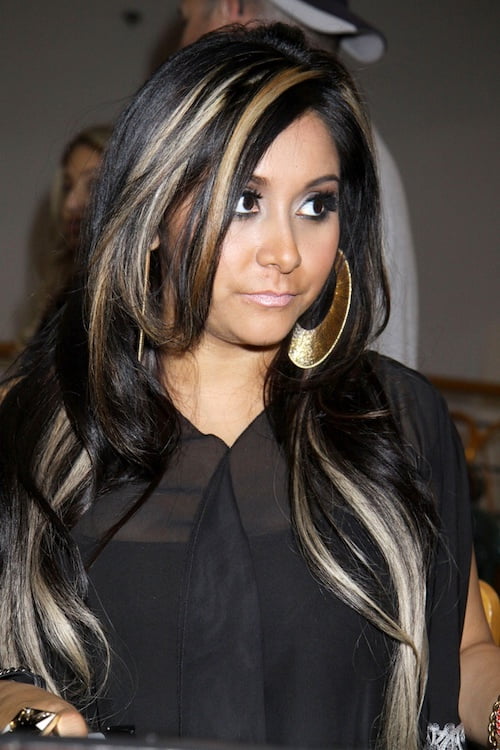 A combination of lowlights and highlights gives her hair an extra shine.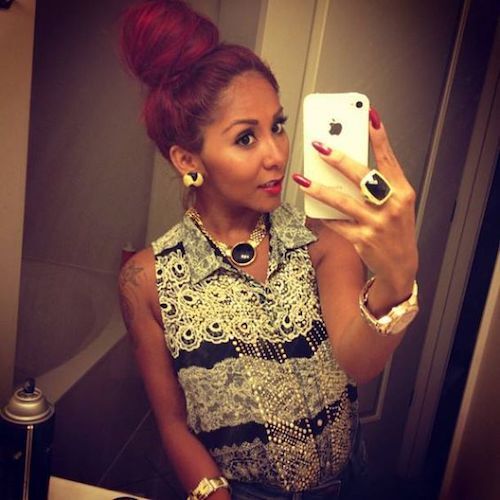 This hairdo is a bit daring and is definitely not for everyone.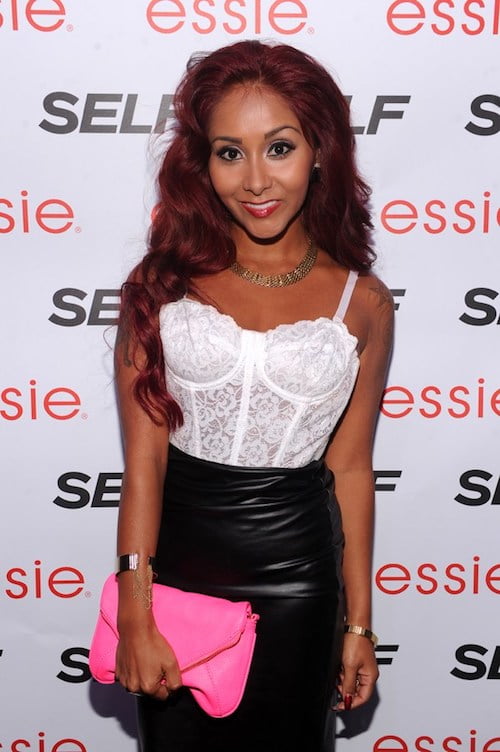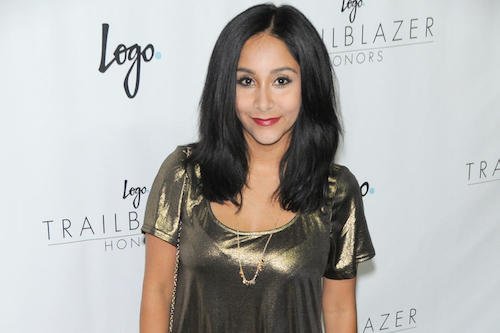 All these hairdos are actually wind friendly and you can wear whatever suits your mood.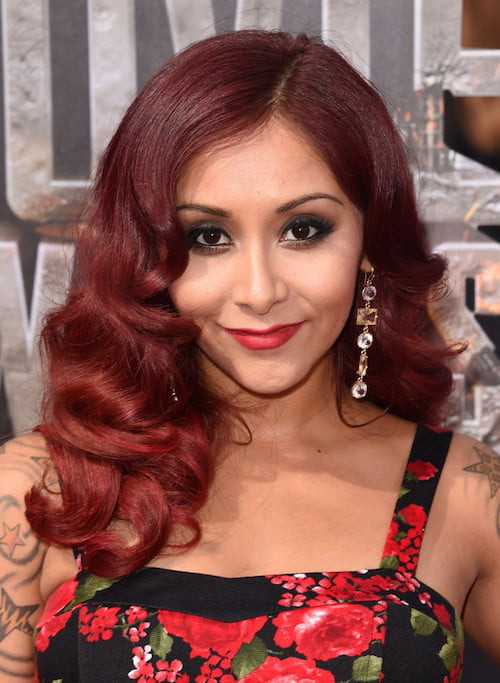 Retro waves and curls look gorgeous on her silky red hair.
Snooki Bio
Name: Nicole Elizabeth Polizzi
Born: 23 November, 1987 in Santiago, Chile
Age: years old
Height: 4 ft 8 in (142 cm)
Weight: 106 lbs (48 kg)
Spouse: Jionni LaValle (2014)