51 Top Rihanna Hairstyles That Are Worth Trying For Every Girl
Besides her singing career, Rihanna's fame is due to her outspoken personality, beautiful features, risqué style and of course her hair. The God gifted singer keeps on changing her hairstyles so frequently that her fans have always been waiting for how she is going to surprise them with a changed hairstyle. She is known as hair chameleon in Hollywood since she has changed her hair so many times that it is difficult for us to even count on.
In the earlier years of her career, she worn long brunette hair that she mostly used to straighten for formal events. Since then she has tried almost all kinds of haircuts from bold Mohawks and pixies to romantic bobs and rose gold curls.
She mostly recreates her overall look in line with her newly released or upcoming music albums. Let's take a look on top Rihanna hairstyles that the singer had worn throughout her enormously successful career. You should try some of these hairstyles but before that ask your stylist to suggest if that style suits your face cut and hair texture.
1. Windswept High Pony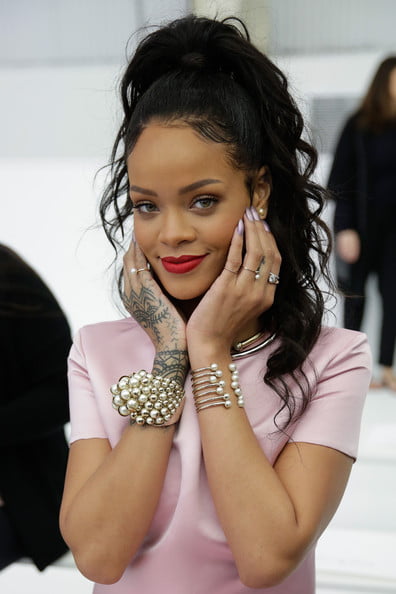 Rihanna wore her cute pink dress and bold lip color. Then she paired it with high ponytail of loosely waved hair.
2. Long Straight Cut with Bangs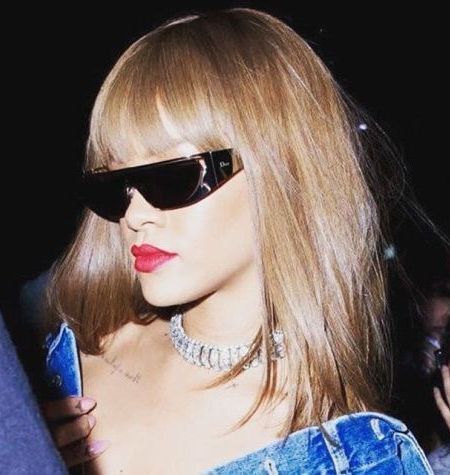 3. Blunt Bob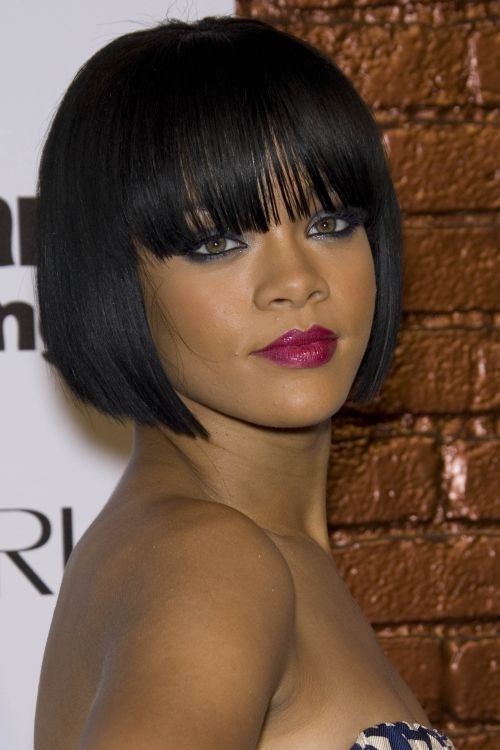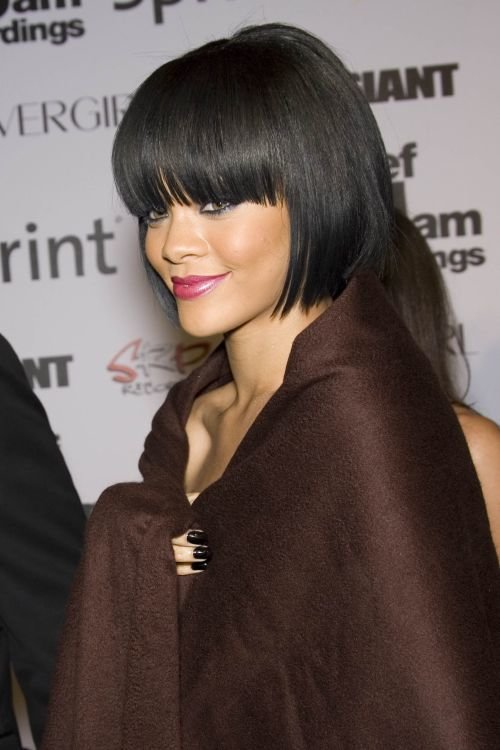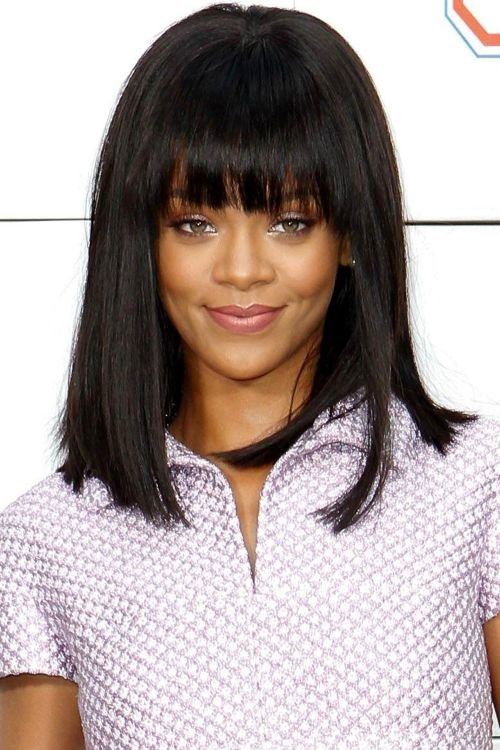 She loves to bring back past trends like in February 2014, she stepped out with this blunt bob and full fat fringe.
4. Long Blonde Hair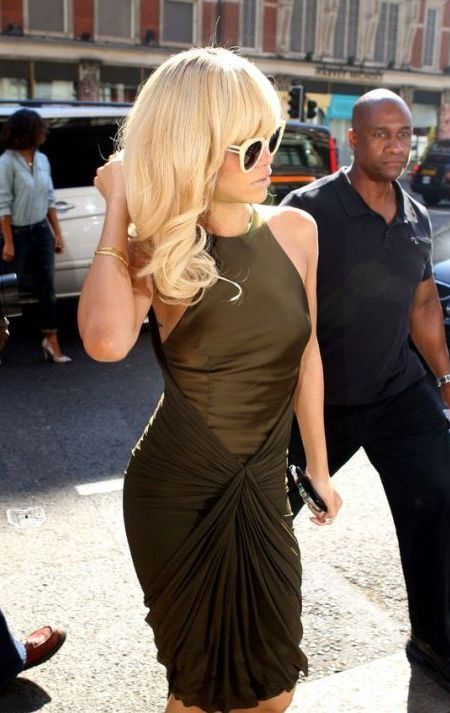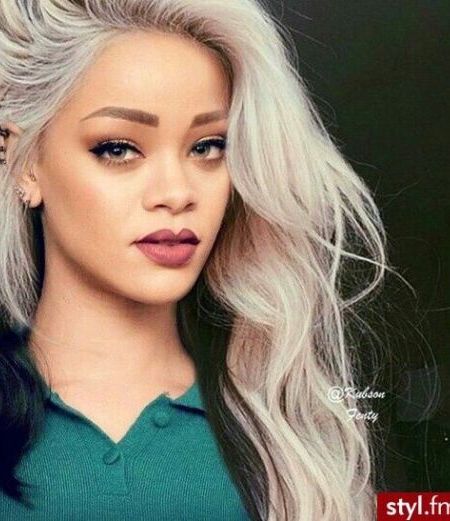 5. Mermaid Waves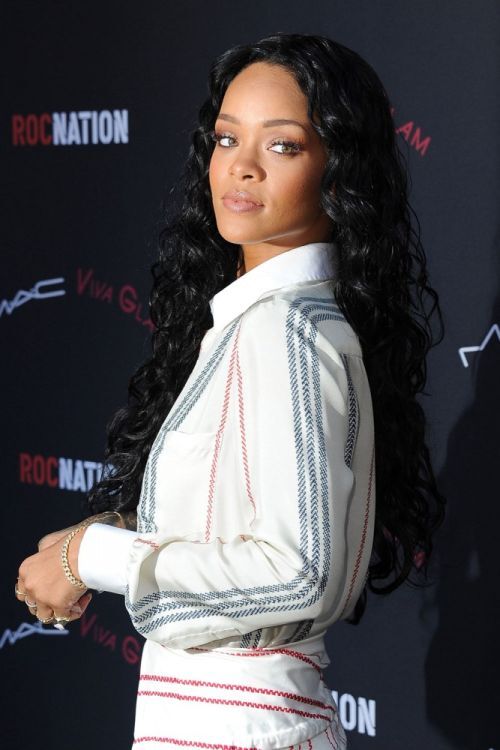 When she worn these mermaid waves for Roc Nation Pre-Grammy Brunch in 2013, who knew that she is going to set the biggest catwalk trend of the year.
6. Very Short Straight and Frizz Free Bob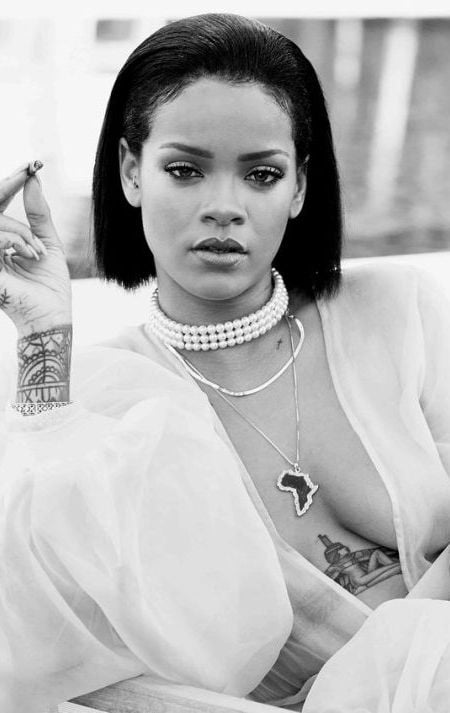 7. Pink Hairstyle with Braids and Bangs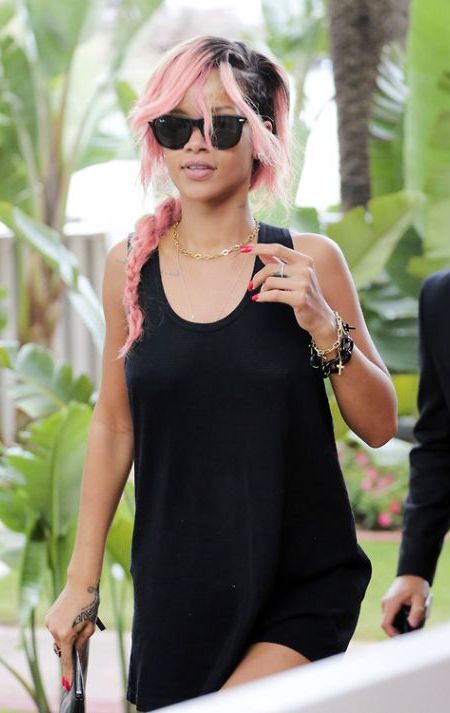 8. Long Undercut Hairstyles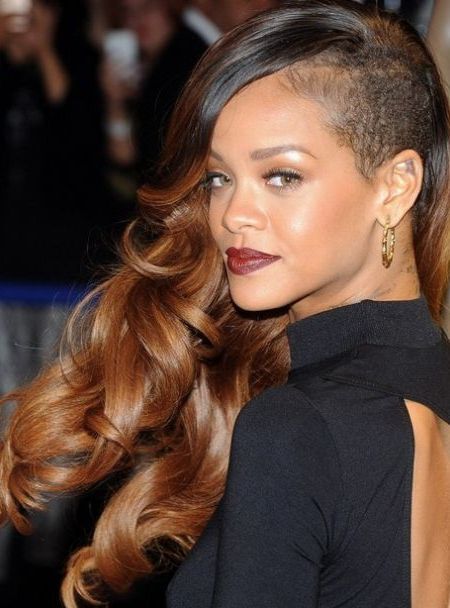 9. Bob with Bangs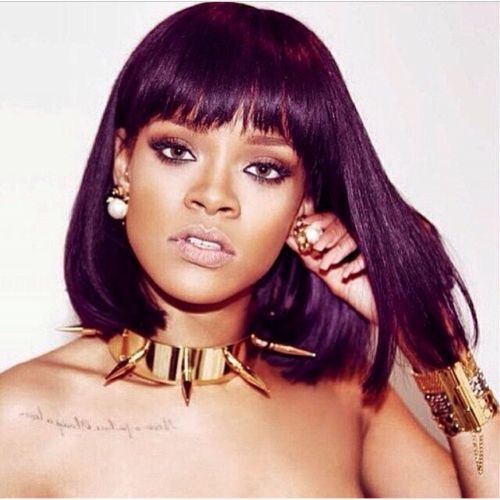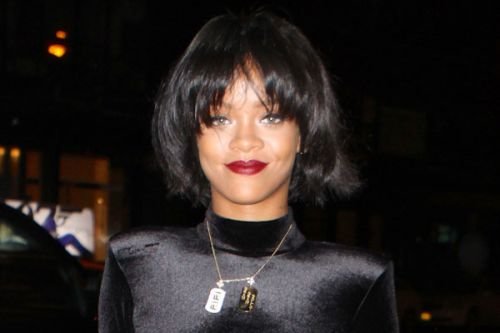 Bob haircut has been the trend of the season 2016 and how our favorite RiRi can stop herself from following the trend. She boasts a pretty chin skimming cut with a cute choppy fringe.
10. Grey is the New Black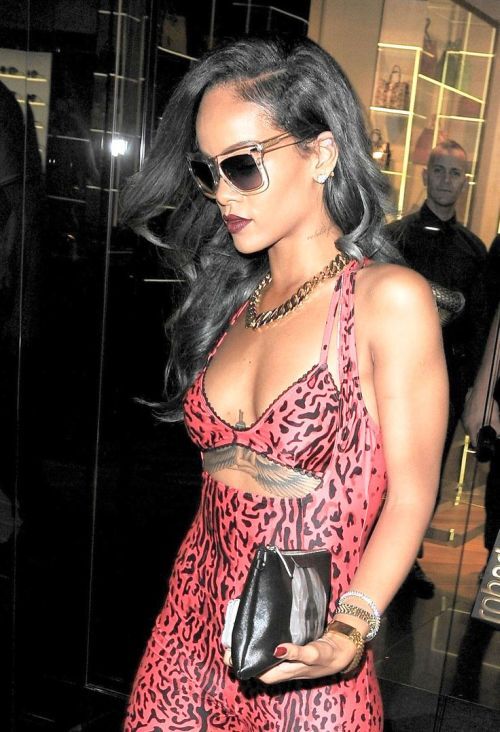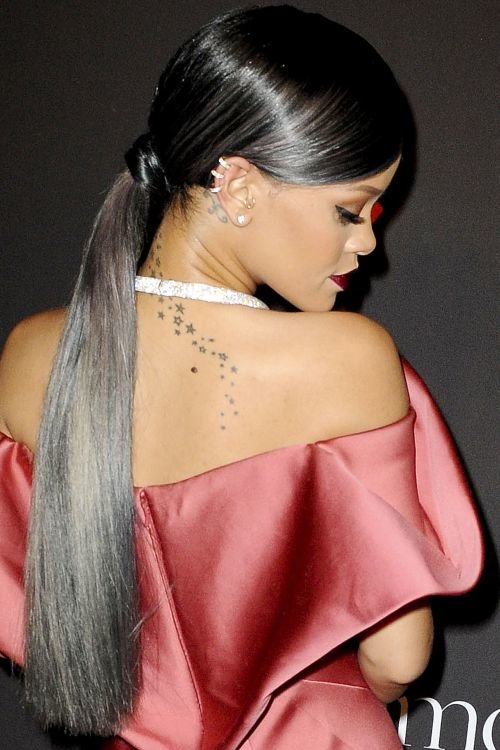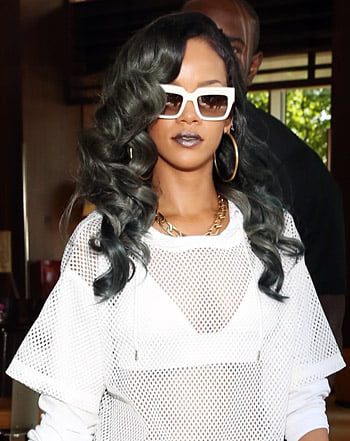 She updated her Instagram status with her photo wearing a changed hair color. It is ice grey and she calls it #Brr. She mostly updates her status as soon as she gets a new haircut so through her personal profiles at social media, we can remain updated with top Rihanna hairstyles.
11. Blonde Bob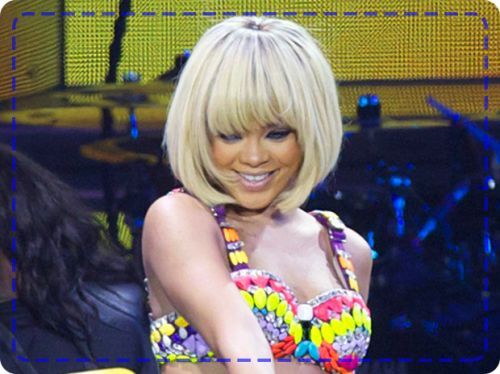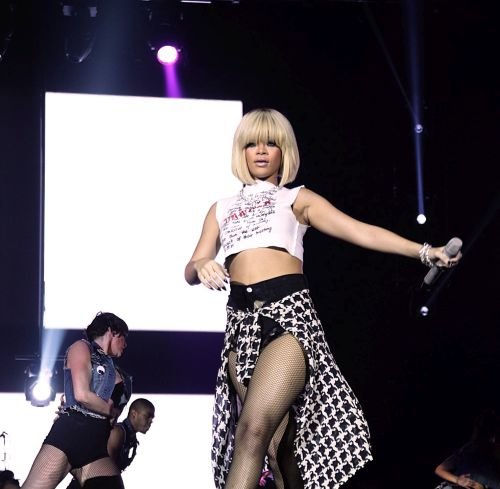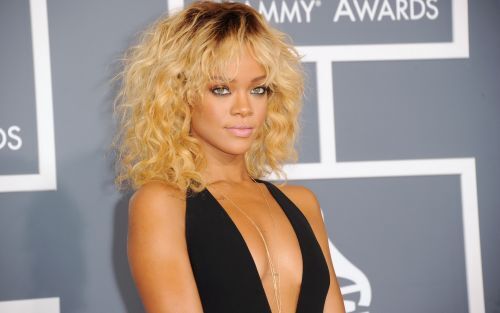 As she rocks in all kinds of short and long hairstyles, so is the case with this beautiful blonde bob.
12. Edgy Short Hairstyle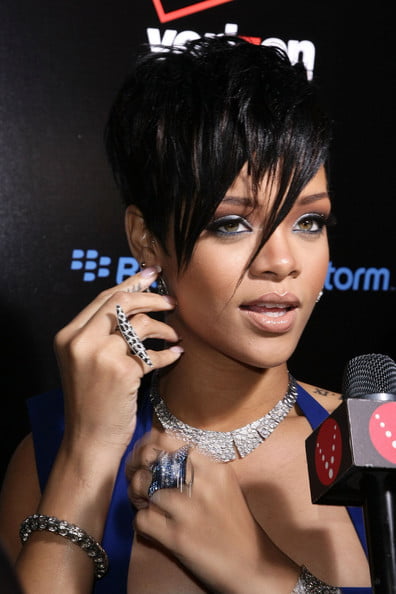 Lovely lady is good at switching up from one style to another. So it may happen that you see her wearing long layers last week and she may step out of her hotel wearing a pixie a few days later. Edgy strands of Rihanna's short haircuts give her a nice face framing and this one features high volume-crown.
13. Messy Updo Hairstyle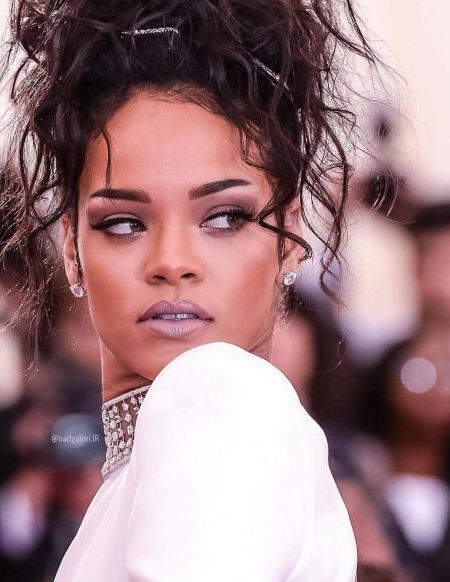 14. Center Part Mid Length Straight Hairstyle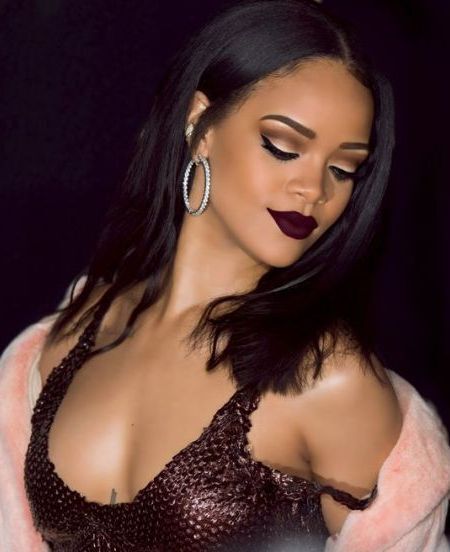 15. Rihanna's Pompadour Hairstyle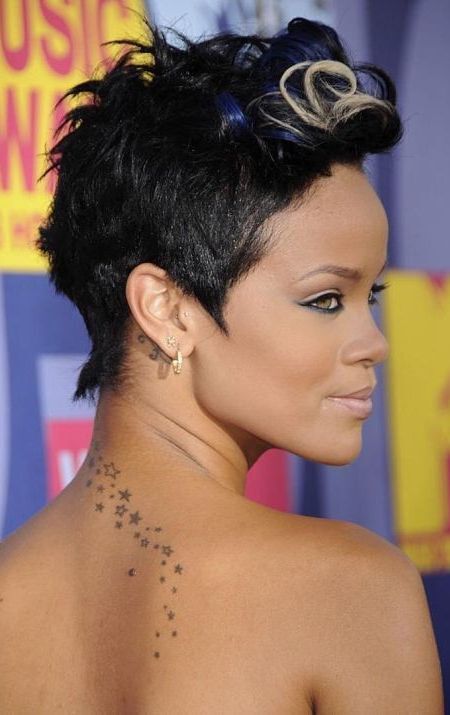 16. Short Scene Hairstyle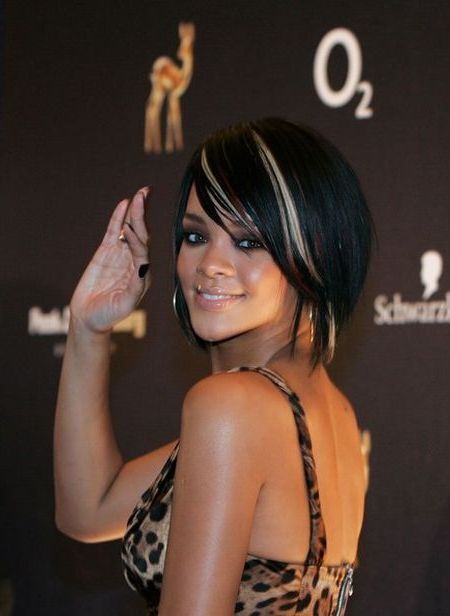 17. Rihanna's Bun Hairstyle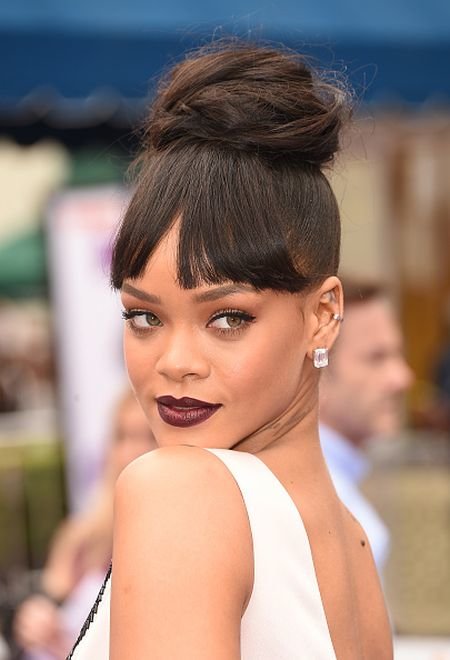 18. Classic Updo Hairstyle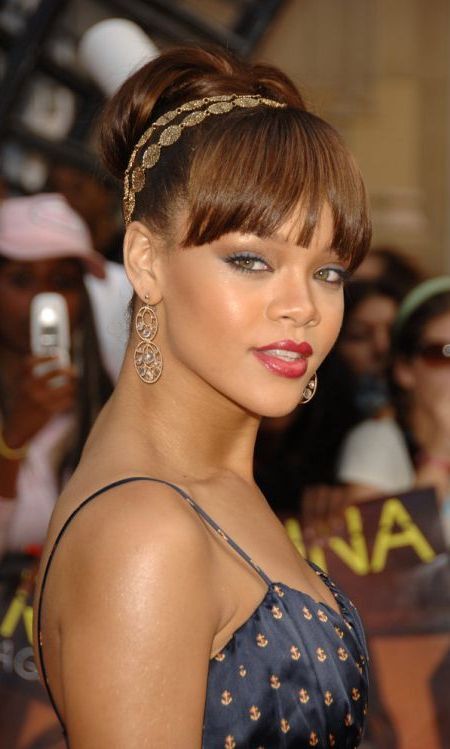 19. Rihanna's Balayage Hair