6 Best Clarifying Shampoo to Get Rid of Residue and Buildup
Signs You Need a Clarifying Shampoo
Sometimes regular shampooing and conditioning don't seem to cleanse hair as usual. That's likely because you have product residue and dirt buildup on your hair. You might start using a shampoo and over time it seems to take more and more shampoo to get your hair clean. It may even get to the point where your your hair feels grimy even after all that shampooing.
If you swim in pools a lot, you already know how much damage chlorine does to your hair. The chlorine forces you to use more hair products just to get back to normal looking hair.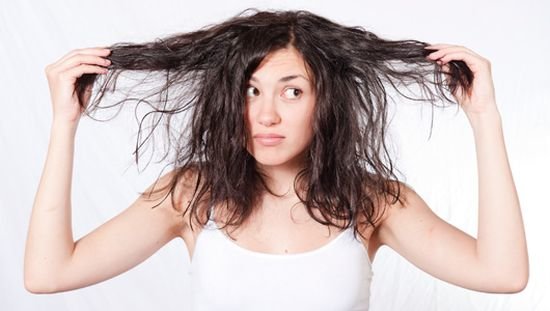 Using a clarifying shampoo once every week or two helps to get rid of any product buildup from your hair and scalp. It's especially important if you regularly use hair styling products, like sprays, mousse, or gels. Clarifying shampoos cleanse hair thoroughly to help to keep hair looking lush and healthy.
There are some people that don't like clarifying products because they can remove too much oil and leave your hair without enough moisture. Pay no mind to these naysayers. If your hair is naturally dry, be especially sure to use a moisturizing conditioner after the shampoo. But before we get too far, let's talk about what is clarifying shampoo and how often should you use it.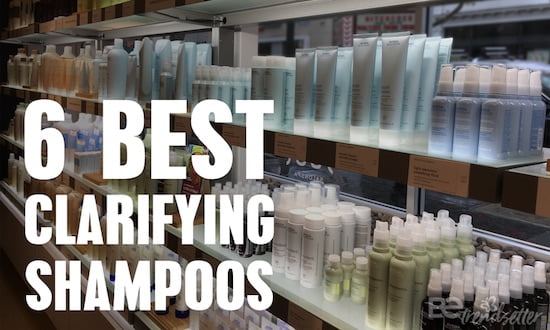 What is a Clarifying Shampoo
A clarifying shampoo is like a regular shampoo on steroids. It's another way to say "deep-cleansing" shampoo. The clarifying formula is designed to cut through oils, residue, dirt, and grime that accumulates on hair. Even your regular shampoo and conditioner can leave traces behind that won't wash away unless you use a clarifying shampoo.
Clarifying shampoos can be drying to your hair since it will remove your natural hair oil too, leaving your hair squeaky clean. You'll want to pair your clarifying shampoo with a good moisturizing conditioner. As you put the shampoos below into your shopping cart, keep an eye on the recommended products for a corresponding hair conditioner.
Sometimes we need to use milder hair products because of skin problems or other reasons. You'll also have to completely cleanse your hair before you start using silicone or sulfate free products.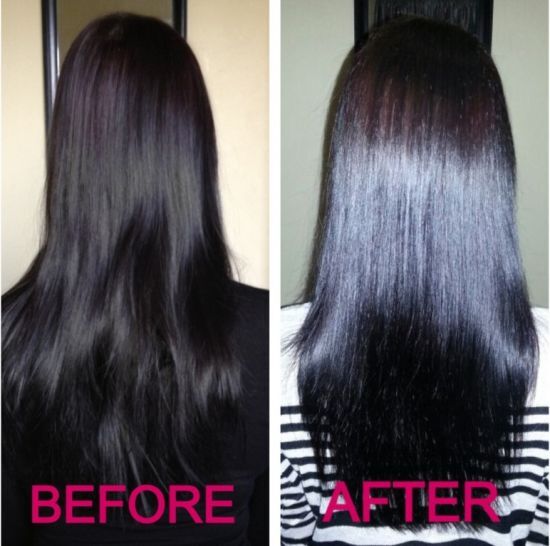 Silicone-based hair products are great for making hair look and feel healthy in the short term, but they are kind of like plastic and acts as a sealant against moisture. The silicone eventually weighs the hair down, by becoming a magnet for dirt and other particles. Continued use results in silicone buildup on hair strands.
Silicone products can be identified by checking the ingredient list for: amodimethicone, cyclomethicode, dimethicone, methicone, dimethiconol, cyclopentasiloxane, and similar sounding chemicals.
If you frequently use silicone based hair gels or serums, you'll need to get rid of the residue before you try milder products. After washing with ordinary shampoo, you may see something white on your scalp, this is known as residue. This is evidence of product build-up affecting your hair, and that your hair has not been thoroughly cleansed.
Finally, if your hair no longer responds to moisturizing products and remains dry even after multiple applications, that is a sign of excess residue. You should immediately cleanse your hair with one of the best clarifying shampoos available on the market.
Below is a list of best clarifying shampoo as rated by their users.
1. Moroccanoil Clarifying Shampoo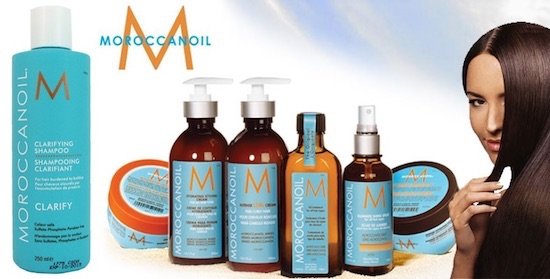 Hair products, hard water and mineral deposits, chlorine and environmental impurities can all leave buildup over time—which can cause dull, greasy or limp hair. Moroccanoil Clarifying Shampoo is a deep-cleansing formula that removes everyday buildup, restoring hair to a weightless, healthy balance.
Rich in argan and avocado oils, keratin, lavender, chamomile and jojoba extracts, this clarifying shampoo nourishes your hair while gently cleansing impurities away. Color-safe. Sulfate-free, phosphate-free and paraben-free.
Argan oil has been shown to be an amazing hair conditioner and scalp conditioner. If you've got any signs of dandruff or hair loss, you'll want to use this shampoo. It's a little pricier compared to the rest, but it is cheaper on-line versus buying in the salons.
Moroccanoil can be used prior to a color, perm or chemical treatment for the most even results. It's gentle, effective, with a scent of argan oil, and our recommendation as the number one Best Clarifying Shampoo. Over 70 glowing reviews.
Buy Moroccanoil Clarifying Shampoo
2. Fekkai Apple Cider Shampoo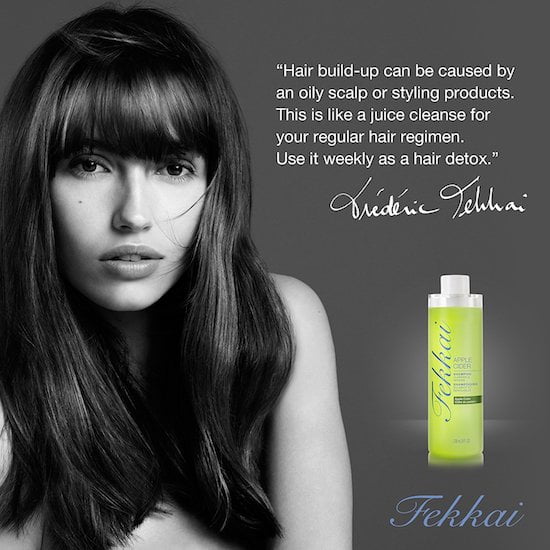 Experience pristine hair with Fekkai Apple Cider Shampoo, a silicone-free clarifying shampoo that acts as a purifying cleanser. This shampoo removes buildup and deeply cleans overworked hair for a new beginning. It's infused with apple cider, and delectably scented with fresh apple and pear.
Fekkai products are masterfully crafted and perfected at the legendary and luxurious Frederic Fekkai Salons. Your hair deserves nothing less.
Best used as a weekend purifier for normal hair. For oily hair, use daily. Many reviewers comment on the amazing scent of the product, a fresh apple smell. Over 200 fabulous reviews!
Buy Fekkai Apple Cider Shampoo
3. Kenra Clarifying Shampoo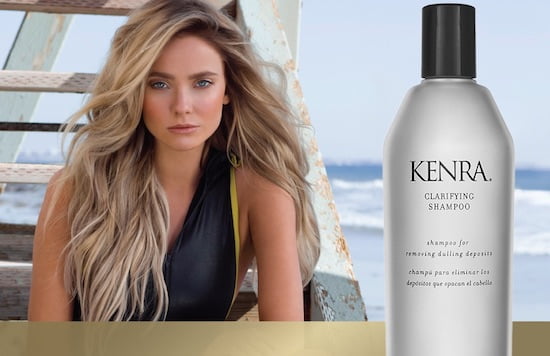 If you color your hair, you'll love to know that the Kenra Clarifying Shampoo is color-safe, and brightens highlighted or bleached hair. It restores hair's natural radiance by removing dulling deposits and build-up. Kenra also maintains the look and feel of healthy hair for people with hard water.
It's made with extracts of grapefruit and witch hazel and amino acid chelators to get rid of hair product residue and trapped dirt. It's also gentle enough to use every day. Over 125 amazing reviews.
4. Paul Mitchell Clarifying Shampoo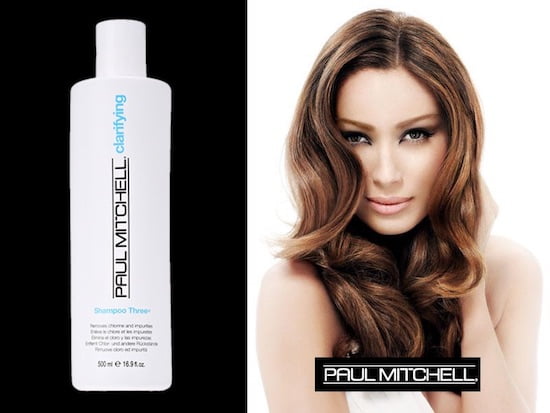 This has been said to be the best clarifying shampoo in America by many websites. It is an ideal brand for those who need an extra punch to remove the greasiness from their scalp. The best feature of this shampoo is that it removes residue and build up without drying out your hair, so it can be used daily.
You'll find two versions of this shampoo:
Paul Mitchell Clarifying Shampoo Two for oily hair
Paul Mitchell Clarifying Shampoo Three for all hair types
The Two version works great for oily hair and is proven to keep hair moistened and shiny, while maintaining volume. Many professional swimmers recommend using Paul Mitchell Clarifying Shampoo Three because they find it best for cleaning their chlorine hair.
The Three version not only removes build up but also helps to minimize future build ups. If you're using any medication for skin ailments or hair growth, shampooing your hair with Paul Mitchell Clarifying Shampoo Three will also get rid of that residue. Over 100 excellent reviews.
Buy Paul Mitchell Two Clarifying Shampoo
Buy Paul Mitchell Three Clarifying Shampoo
5. Neutrogena Shampoo, Anti-Residue Formula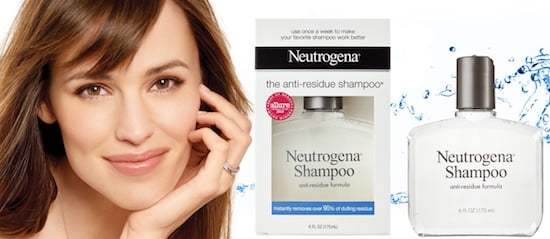 Neutrogena Shampoo, Anti-Residue Formula instantly removes up to 95% of dulling residue from hair products. It's gentle, non-irritating, clean rinsing and works for all hair types. Use once a week to restore your hair to its natural glory. If you have sensitive skin, and therefore a sensitive scalp, Neutrogena is well known for their gentleness.
Note: some people didn't like that medicinal, chemical smell typical of Neutrogena products. If you're not that picky about smell, check out the over 1200 great reviews.
6. Suave Daily Clarifying Shampoo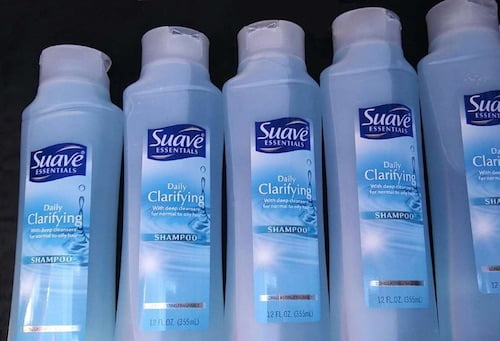 For the budget minded, Suave Clarifying Shampoo is a pH-balanced deep-cleansing shampoo that brings out the natural beauty of your hair and revitalizes it by removing residue without stripping moisture. The shampoo formula has a long-lasting fragrance. Over 45 great reviews.
Thank you for checking our our list of best clarifying shampoos. We hope that you have found at least one to your liking and intend to join the fabulous hair community of people who revitalize their hair and hairstyle with a deep-cleaning shampoo. If we've left out your favorite brand, or if you've got something to suggest, please let us know in the comments below.