50 Leaked Celebs Private Party Pics: #9 is Utterly Awkward!
We always think that celebrities have an exclusive life that are nothing like the ones we live. They do not have fun or are always covered in make-up or have no problem like we do. Their lives may be shrouded in mystery as they move about in dark glasses when they step out of their homes without make-up or hurry off to a location to escape the paparazzi but there are times when the media has caught them in their crazy world of parties. And guess what? They are nothing more than our crazy parties with friends!
Their parties are surely different but they have the same amount of fun like we do. Or probably more! But they are human beings and it is not possible for them to behave any differently.
These private photos taken from private celebrity parties will shock you but they are proof that they have lives outside their glamorous careers and hectic day jobs. But all is not flashy here. Have a look yourself to see what goes on in their secret lives!
1. Hrithik Roshan and Ranveer Singh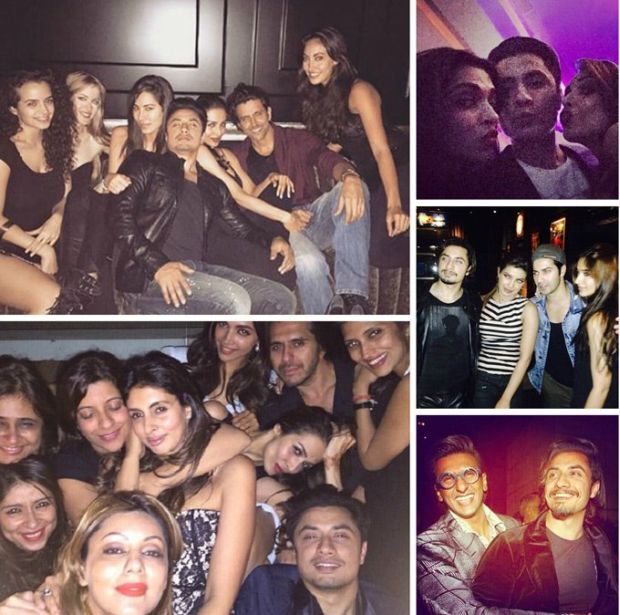 Ali Zafar sent out selfies and "groupfies" into the social media and proved himself the biggest party animal out there! Here we see him in a collage of many photos with people like Hrithik Roshan and Ranveer Singh having a gala time!
2. Deepika Padukone with Homi Adijania and Arjun Kapoor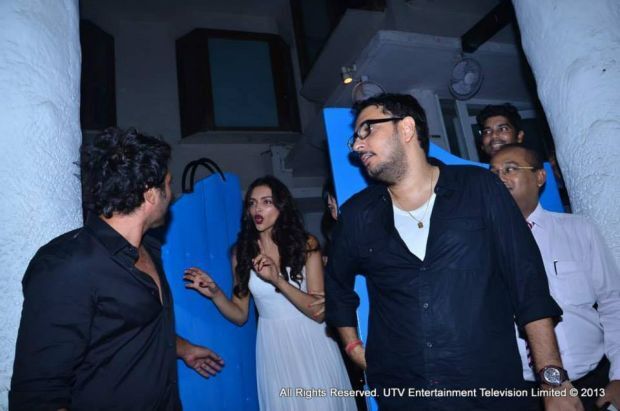 Leaked photos of Deepika Padukone with Homi Adijania and Arjun Kapoor at a private promotional party for the film Finding Fanny appeared on the internet and we see them engaged in quite a fiesty discussion!
3. Sanjay Dutt and Shah Rukh Khan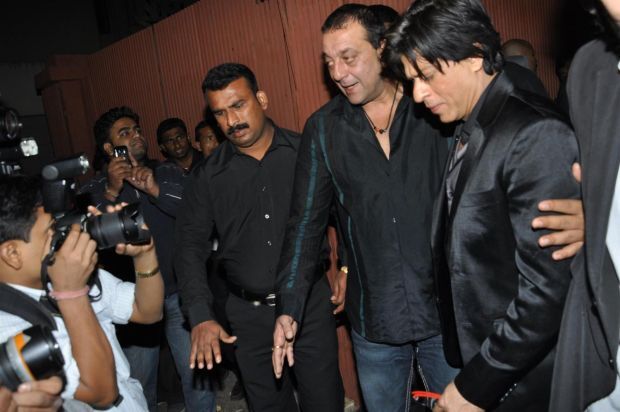 Drunk photos are the worst. Celebrity drunk photos are simply embarrassing. Here we see none other than our "Bhai" Sanjay Dutt being held up by Shah Rukh Khan as he slurs and struggles to stand upright. And Shah Rukh Khan doesn't look pleased.
4. Sonam Kapoor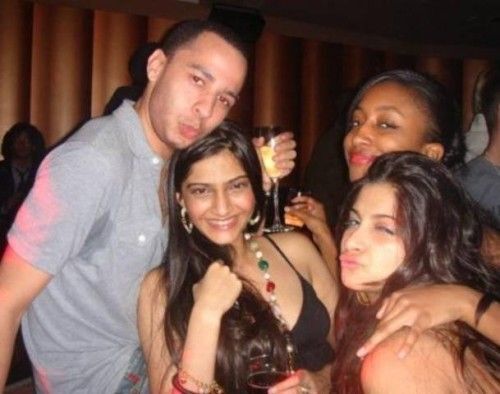 Here is our lovely Sonam Kapoor letting her hair down after a long and crazy time facing the camera and attending events where she gives other actresses a run for their money by the way she dresses. But who is that mystery man on whom she is leaning?
5. Bipasha Basu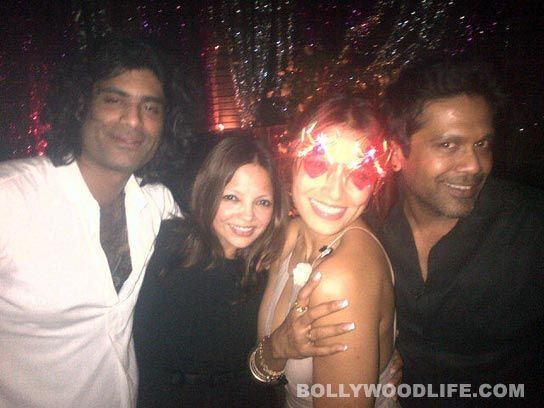 Bipasha Basu was reportedly furious over her private birthday party pictures being leaked online. However, we got a sneak peak into this lovely Bengali bombshell looking like a happy child at her birthday party.
6. Shruti Hasan and Anirudh Ravichander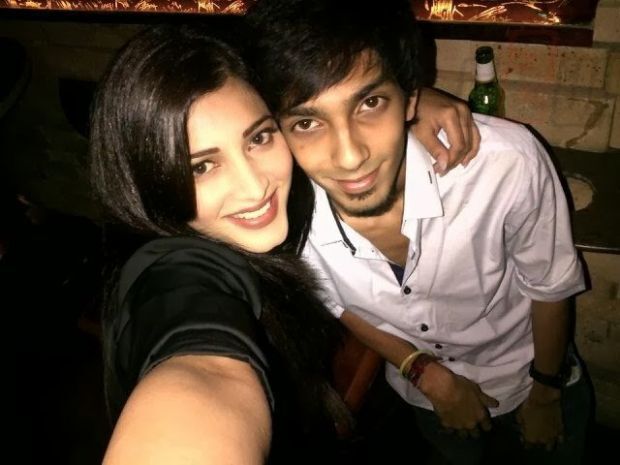 Shruti Hasan is tinsel town's one of the newest people. Here is the lovely and chirpy girl with a friend taking a selfie with friend and young Tamil composer, Anirudh Ravichander.
7. Amisha Patel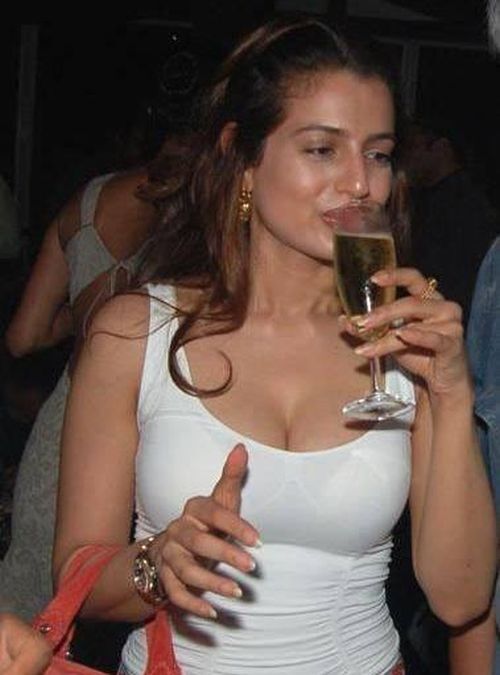 The chirpy Amisha Patel attends a party with drink in one hand, a lovely bag on the other and a smile on her lips. We're sure she had quite a lovely time.
8. Katrina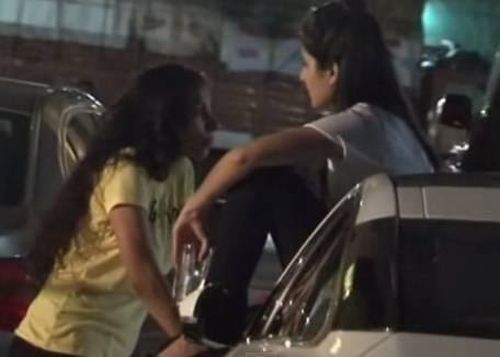 We are used to seeing Katrina in a gorgeous and sexy attire most of the time. We know her to be flawless but here we see a never-seen-before image of Katrina sitting on a car hood with glass in hand talking to a friend. I suppose, we all need that time to just not care about the rest of the world and let it all out. She is only human.
9. Siddarth Mallya – Oops!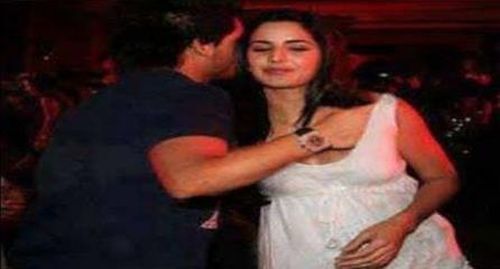 Siddarth Mallya, the heir to the throne of Kingfisher is quite a party animal and a Casanova. Here we see the infamous and notorious picture of Siddarth with Katrina partying away with his hand in the nether regions! Oops!
10. Dimpy Ganguly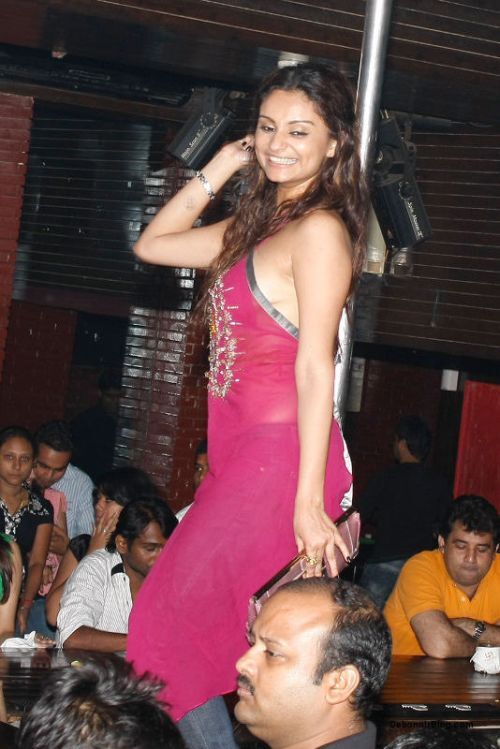 Dimpy Ganguly always loved the spotlight ever since she was first seen on a TV reality show. And this picture shows nothing less than that. The girl loves to party and she definitely loves the spotlight.
See some more: