35 Hair Raising Widows Peak Hairstyles for Women
Widows Peak hairstyles for women can be a blessing for some and a curse for others. Some ladies love it, some hate it, and some don't pay attention. There are so many choices when it comes to hairstyles and haircuts.The question is, should this tiny tuft of hair be celebrated or banished into oblivion? It's a wonderful opportunity to work with this patchy gift that nature has bestowed upon you.
Let's look at some of the best Widow's Peak hairstyles for women to decide!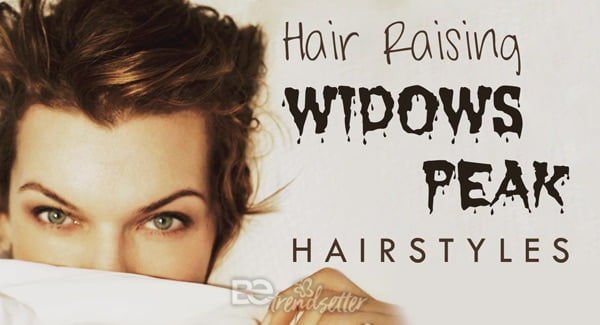 But first, let's backtrack and review what we are talking about.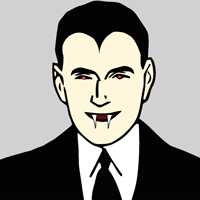 What is a Widow's Peak?
A Widow's Peak is a hairline that forms a V-shaped point at the middle of the forehead. You might be thinking, Count Dracula? Well you'd be right! But fear not, there is nothing inherently evil with this pointed hairline.
Widows' peaks are more common and visible with men. That's because a lot of men are balding, and a receding hairline can accentuate the point. But widows peaks aren't just reserved just for men, many women have widow's peaks too. Women with widow's peaks unite!
Like women in general, peaks come in all shapes and sizes. Some are narrow, some are wide, some are pointed, some are rounded. The good news is that whatever version of this tuft of hair you have, we've got ideas on how to cut and style it best for you.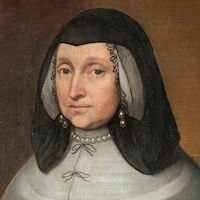 What is the history of Widow's Peak?
Back in the 1800's, the widows peak hairline term became popular as an omen of early widowhood. When husbands died, the wife would wear a black hood. The term widow's peak, came about because the hairstyle shape is similar to the frontal peak of a widow's hood worn during mourning. Of course that's a silly omen, but nonetheless, that was how the term came to be. Today you don't have to be a widow, or even married, to sport a good-looking widow's peak hairstyle.


Why do some people have Widow's Peaks?
Like most things related to hair: hair color, hair thickness, hair volume; it comes down to genetics. Some say it's due to how the forehead is shaped and how it is spaced, similar to having narrow or wide-set eyes. Others say it is an inherited trait through dominant genes. Whatever the case may be, you're either born with it or without it. What you do with it, is where the Widow's Peak hairstyles comes into play.
Widows Peak Hairstyles for Short Hair
If you're a woman that's got a short hair cut and a widow's peak, you've got plenty of options for short hair styles. Short hair can accentuate your peak simply because there is less hair to see, and less hair to draw your eyes away from the peak. But fear not, go with the flow and let your V peek from your hairline. You can brush with it or around it to work it into your hairdo. The choice is yours.
Let's look at some peak hairstyles for ladies with short haircuts:
Widows Peak Bob Hairstyle for Short Fine Hair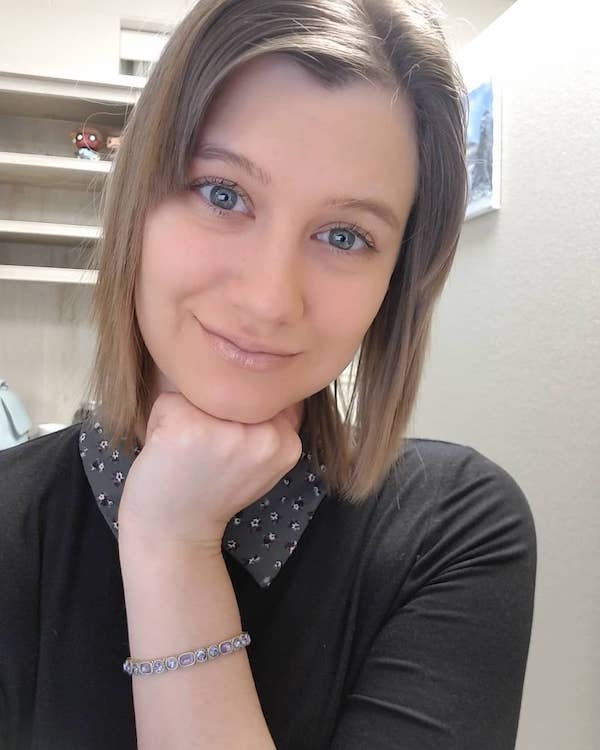 For short, straight, fine hair, work your widows peak into your bob by parting it just to the side of the peak. Now your peak anchors your part making for a clean and crisp look.
Windswept Widows Peak Hairstyle for Short Hair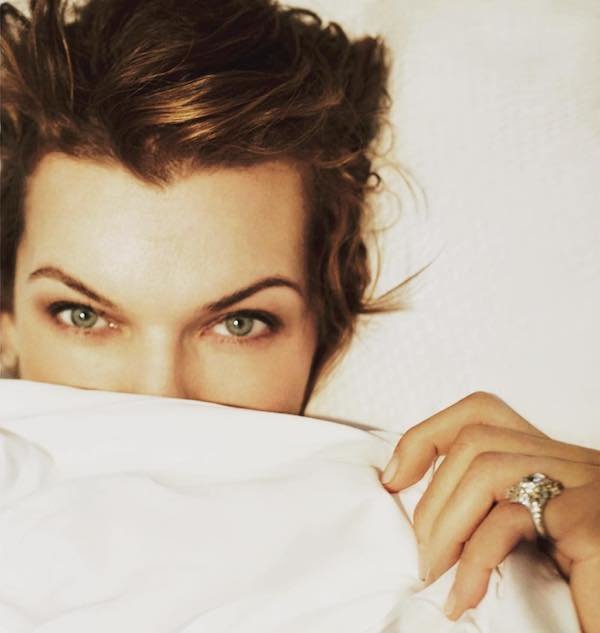 Play peek-a-boo with your widow's peak with windswept waves. Let your peak be the focal point for this messy hairstyle for women.
Widows Peak Bob Hairstyle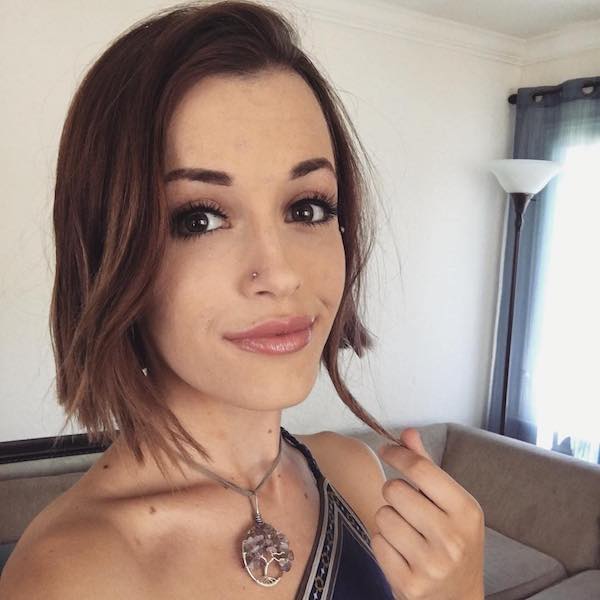 Show off your widow's peak with a blunt bob hairstyle. It's a modern day take on the old widow's hood, perfect for girls and women.
Swept Back Widow's Peak Hairstyle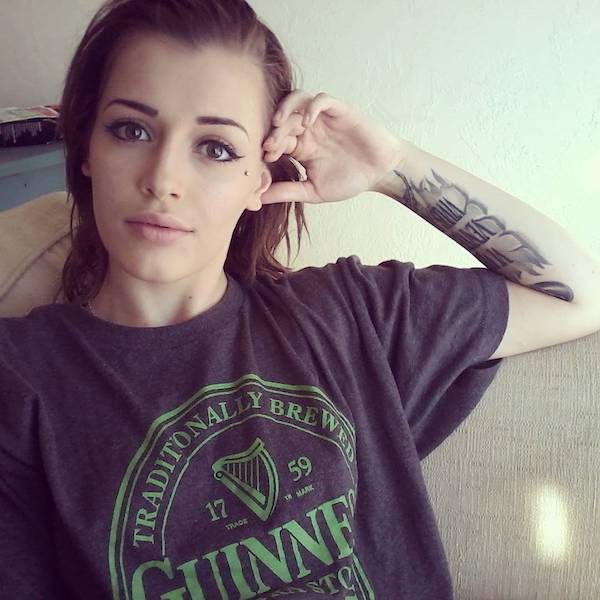 Play up the casual look with this gorgeous swept back short hairstyle with a side part.
Emma Roberts Widow's Peak Hairstyle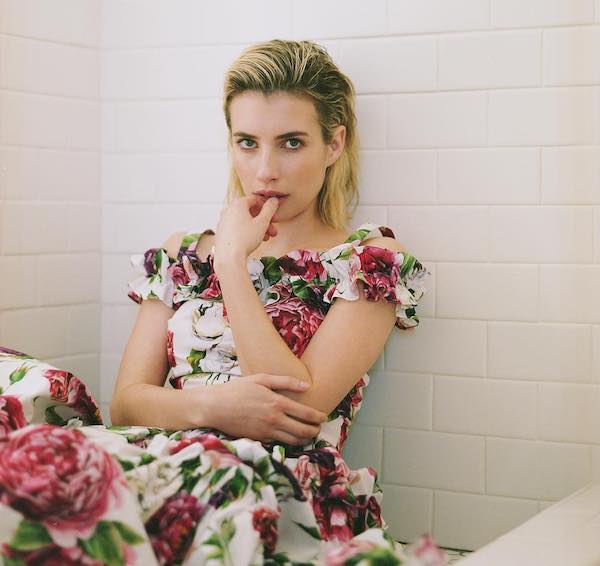 Take a cue from Hollywood actress, Emma Roberts, and accent your widow's peak with blonde highlights.
Milla Jovovich Widow's Peak Hairstyle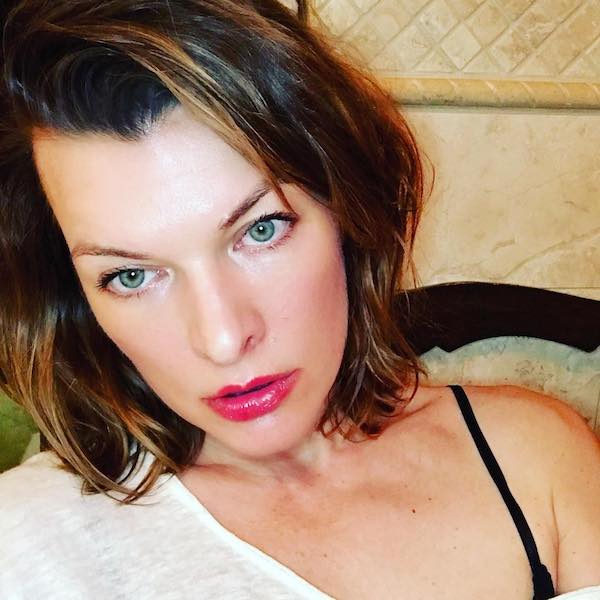 American actress, model, and musician Milla Jovovich (Milica Bogdanova Jovovich) rocks this luscious short widow's peak hairstyle.
Ombre Widow's Peak Hairstyle for Short Hair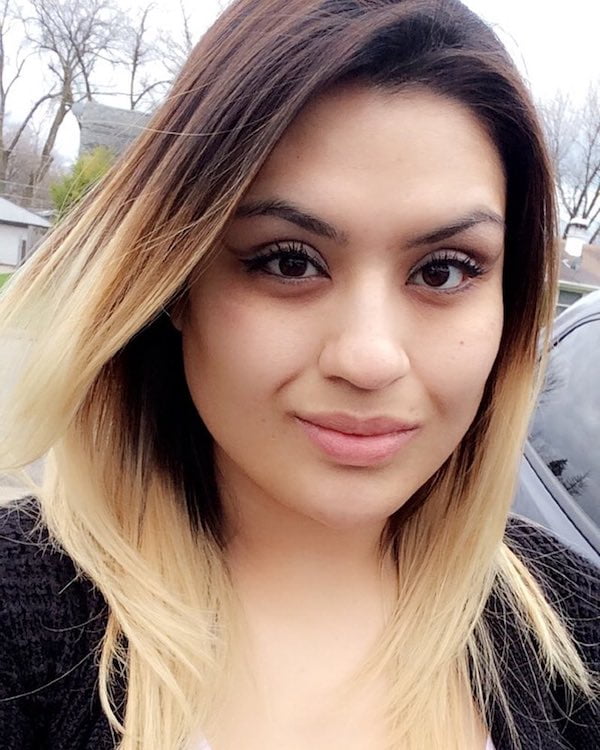 This dark brown and light brown ombre is topped by a part that runs right to the widow's peak. This is one way to work the peak into your hairstyle that both highlights and blends. It's the perfect balanced look.
Widows Peak for Short Gray Hair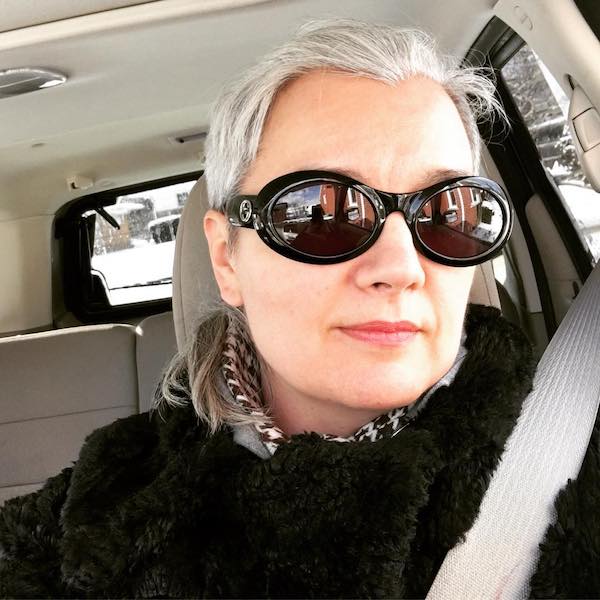 If you've got gray hair and a widows peak, you might very well be a widow. Look the part, and stay on the prowl by combing back your short gray hair into a no-fuss, no-muss hair style.
Widows Peak Hairstyles for Medium Hair
For ladies with medium length hair, we have a few widow's peak hairstyles to inspire you. Medium length hair is the perfect balance between too short or too long. There is just enough to show off your feminine side, but not so long as to require lots of maintenance.
The peak gives you something fun to play with. Leverage your uneven hairline with a haircut and hair style that accents your peak. Or on those days when you want to go undercover, go ahead and hide your peak.
Let's take a closer look at medium hairstyles:
Widows Peak Center Part Medium Hair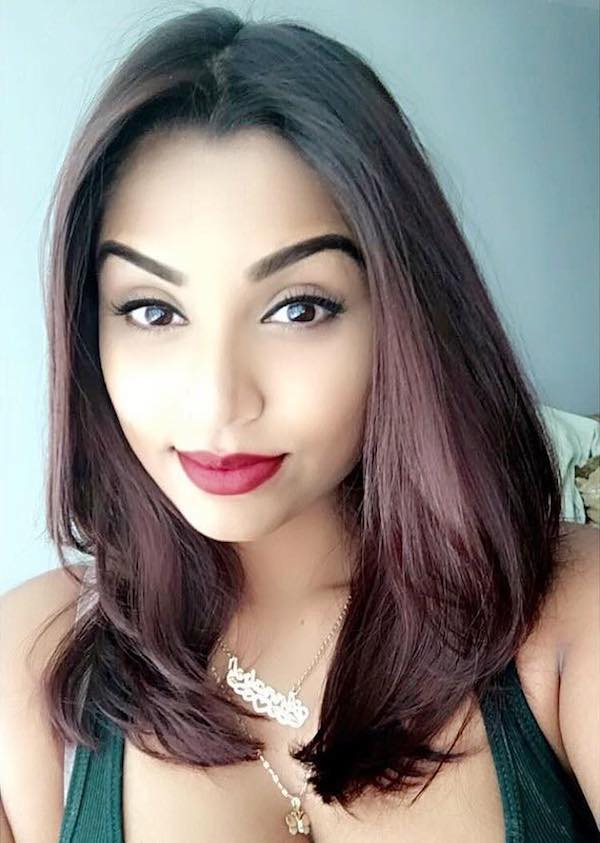 Since the widow's peak is typically centered on the forehead, parting your hair in the center is a solid choice. This gives a glamorous, symmetrical look.
Widows Peak with Medium Length Tendrils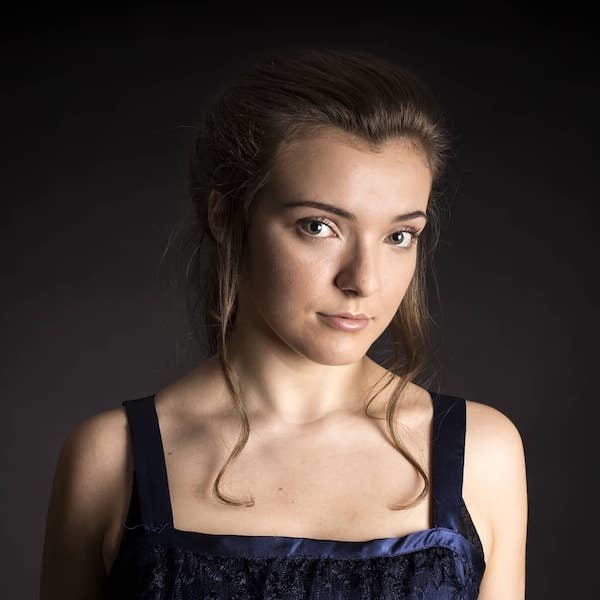 Accent and flank the sides of your widows peak with medium length tendrils for a super stylish hair style.
Widows Peak Offset Center Part Medium Hair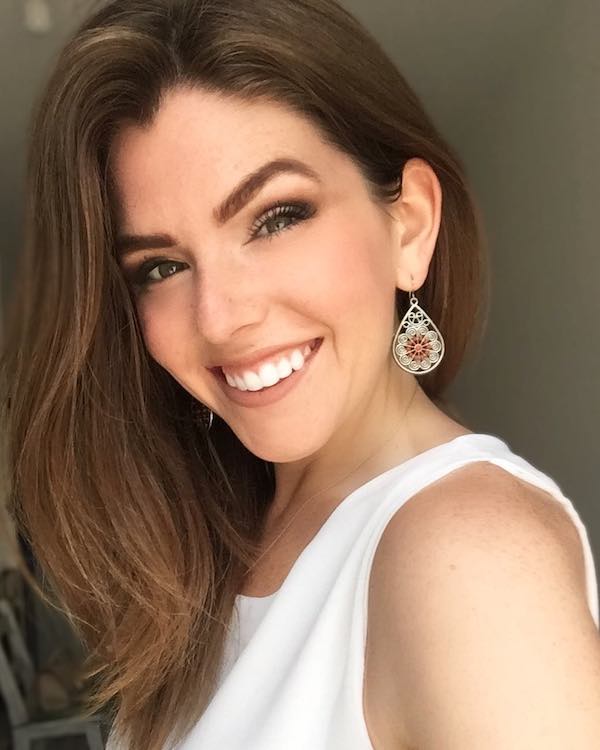 An alternative for a female with a widow's peak is to move your part slightly off-center. This still looks glamorous, but adds a little edge. Here, the Widows Peak balances the offset part adding interest while keeping a natural appearance.
Widows Peak Asian Hairstyle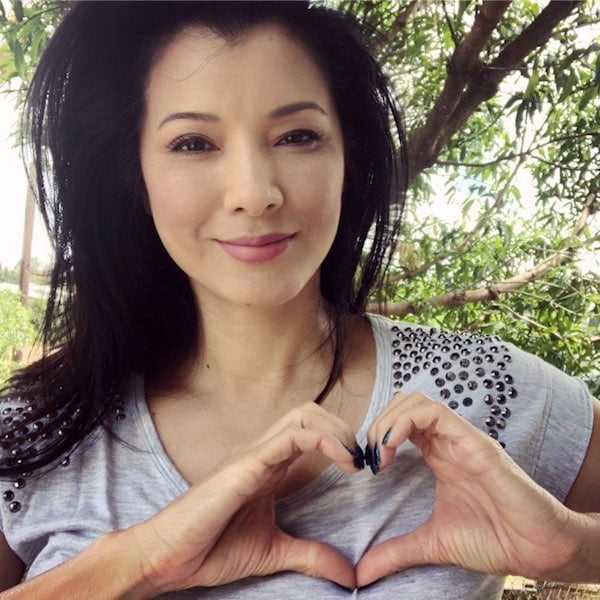 As shown by former Miss Hawaii, Kelly Hu, Asian women can also sport a Widow's Peak. She looks amazing with a simple medium hairstyle, all the while showing off a widows peak symbol with her hands. UPDATE: someone said it was a heart being gestured by her hands. Possibly, you decide, and let us know in the comment box below.
Widows Peak Mini Beehive Hair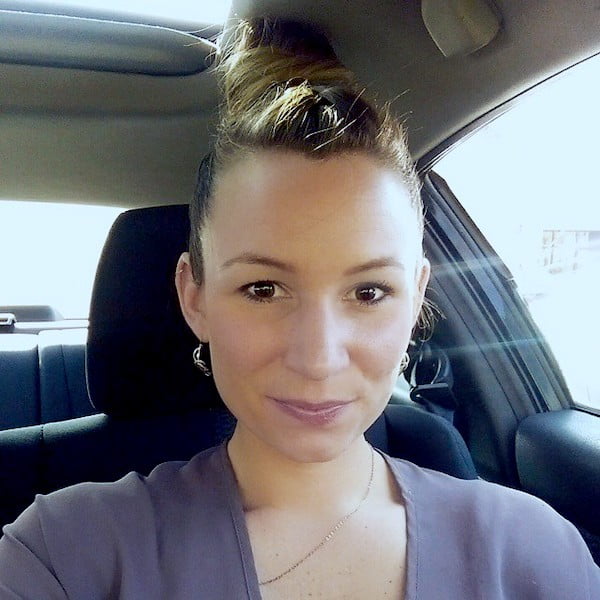 Want to dress up your widows peak? Style your medium length hair into a mini beehive! People seeing this might forget all about that peak.
Widows Peak With Side Part Medium Hair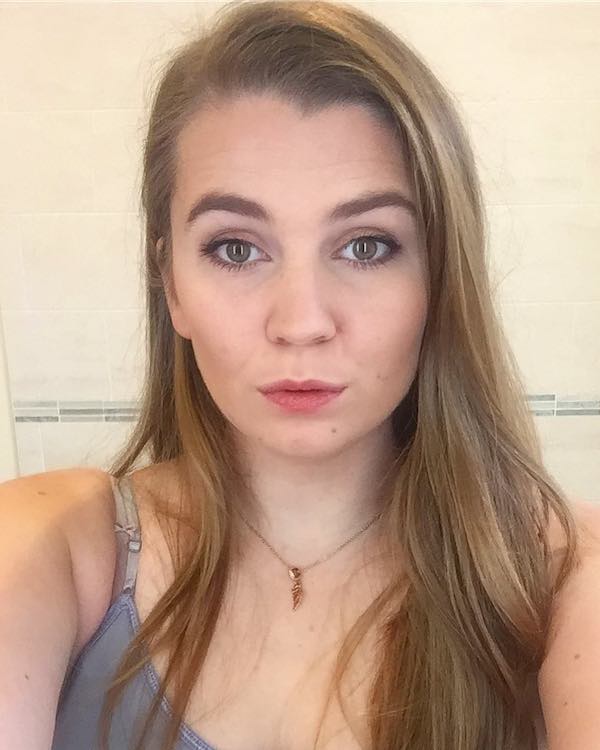 When your widows peak isn't centered and symmetrical, your best bet is to go with a broad side part. This plays into the off-center peak and keeps the peak from being too distracting.
How to Hide a Widows Peak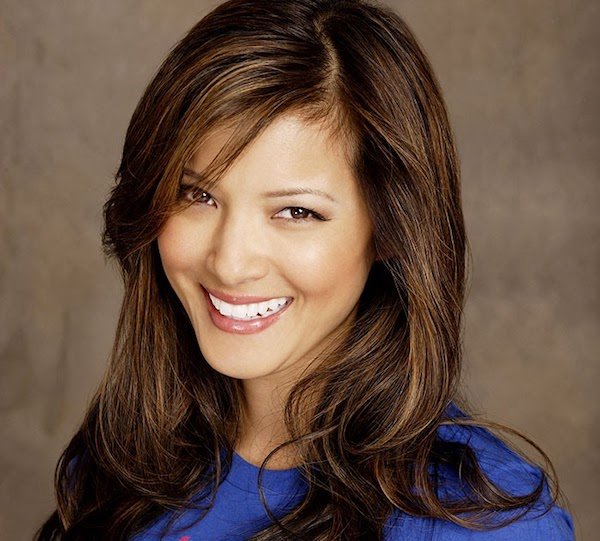 Here is Kelly Hu again, this time with side-swept bangs. Her prominent widows peak is perfectly hidden from prying eyes. Side-swept bangs are a fabulously natural way to cover your peak.
How to Hide a Widows Peak Alternate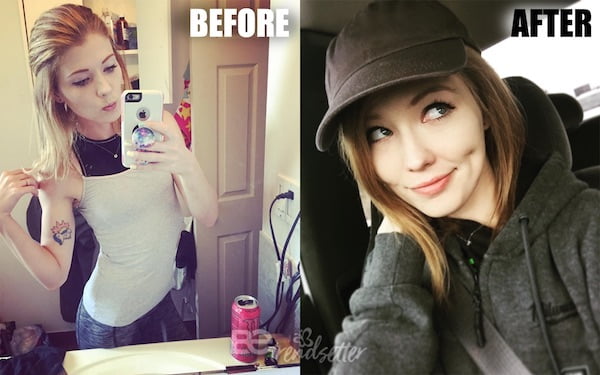 To peak or not to peak, that is the question. If you want to show off your widows peak for medium hair, brush and pull your hair back over your head. This leaves the peak to show in all its glory. Sometimes though, you want to go incognito with your peak. One of the easy ways to hide your widow's peak is to wear a hat.
Widows Peak Hairstyles for Long Hair
Women with long hair conjure up images of romance, elegance, and femininity. The best widow's peak hairstyle for ladies with long hair is sure to turn heads. The V-shaped patch adds an accent to hairstyles that a plain hairline just can't. If you're a woman with long hair and a widows peak, you've been blessed with something that can make your long hair even more stylish.
Let's take a look at some hairstyle ideas for your next salon appointment:
Widows Peak Long Wavy Hairstyle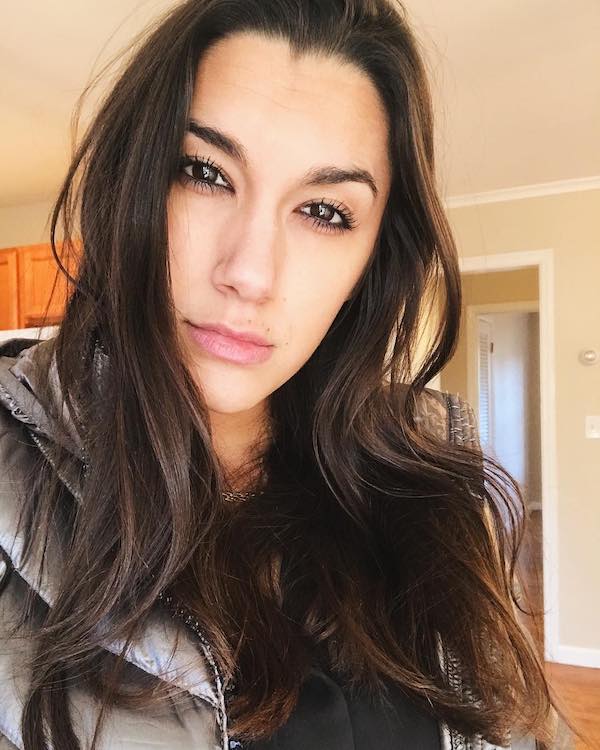 Let your long wavy locks flow down from your beautiful widows peak. Make your peak the center of attention while the rest of your long hair frames your face. A little peak can go a long way.
Widows Peak Long Pony Tail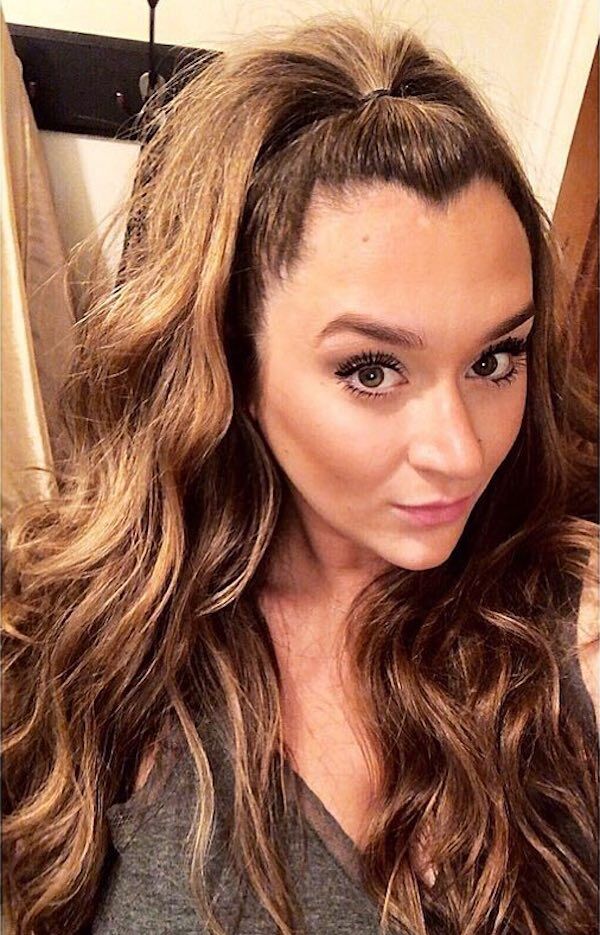 Counter balance yours strong widows peak with a pull back ponytail. Your peak acts like an anchor to hold your long ponytail in place.
Widows Peak Vintage Roll Hair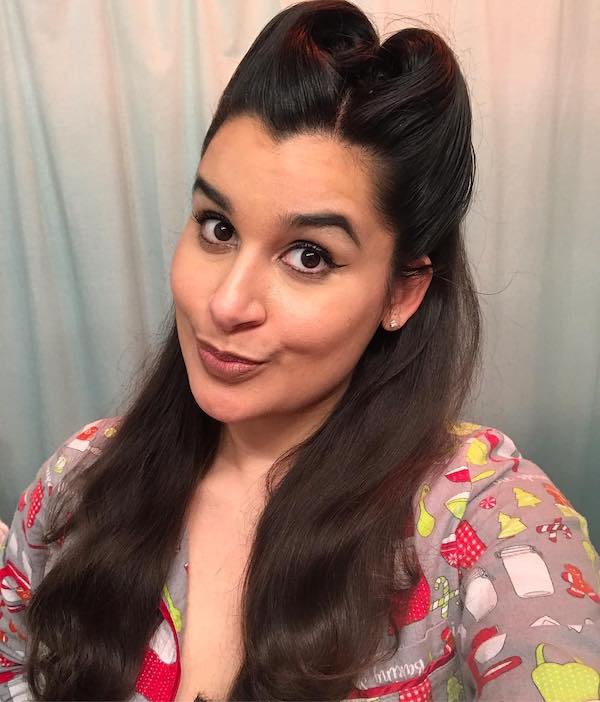 Let your widows peak complement your vintage roll hair style. Back in the day they had widows peaks too!
Blake Lively Widow's Peak Hairstyle for Long Hair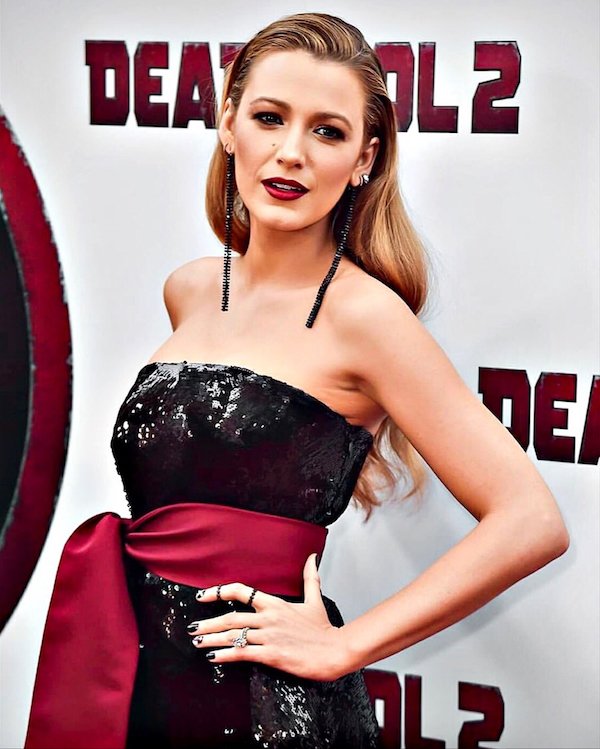 Hollywood actress, Blake Lively, reveals her widow's peak hairstyle with her long, flowing dark blonde hair and a side part.
Widows Peak UpDo Hairstyle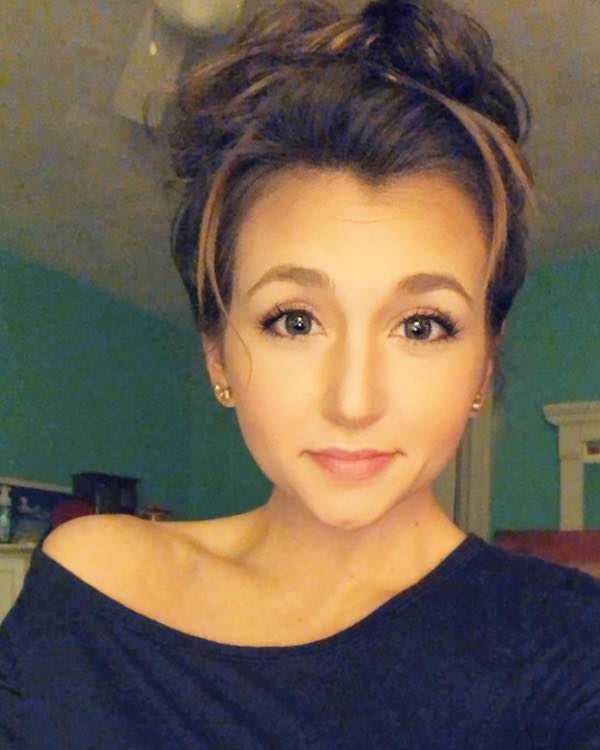 Highlight your widows peak heart shaped face with a delicious updo hairstyle. You'll love the way you look when you hit the night out on the town.
Widows Peak Hairstyles for Girls with Long Hair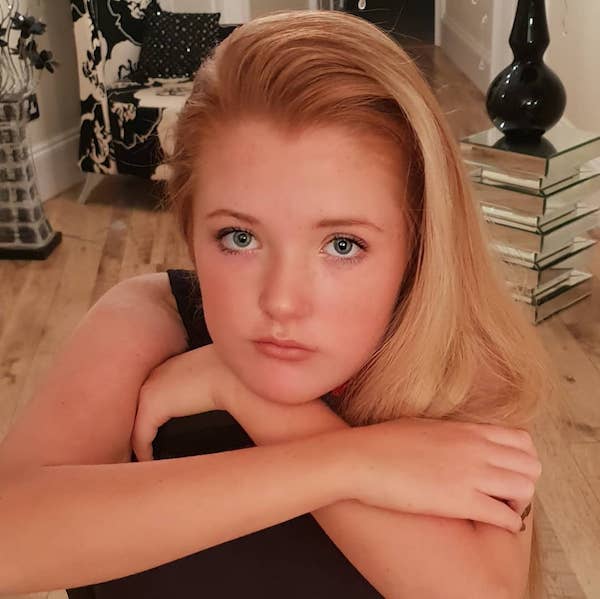 Widows peaks are gifted at birth. If you're a girl with a peak, reveal it with a comb-over side-part hairstyle for long strawberry-blonde hair.
Widows Peaks for Long Haired Brunettes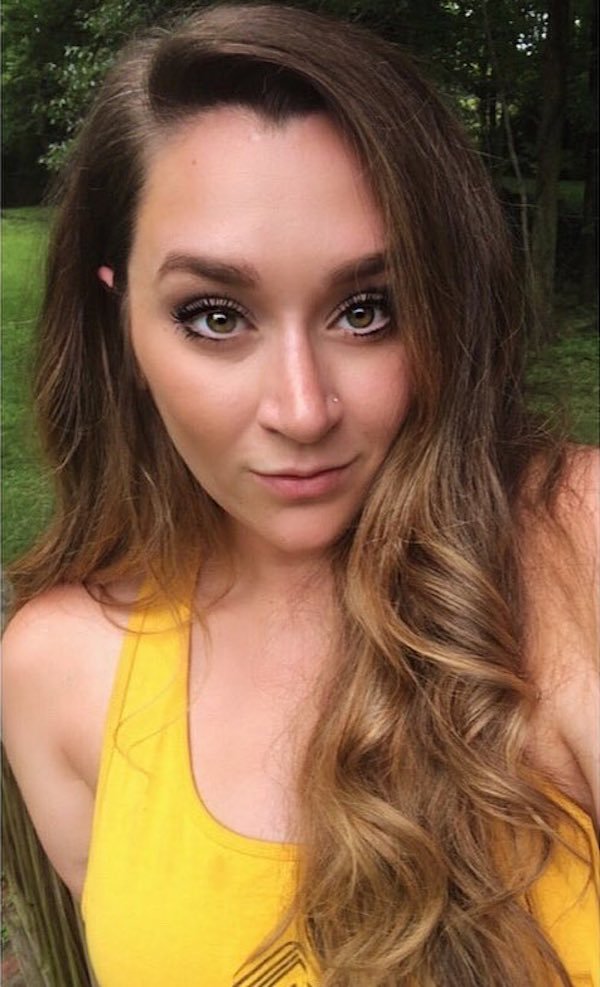 Let you widows peak be the focal point for your long luscious locks. Use a side-part to frame your peak and show it off proudly.
Widows Peak for Long Blue Hair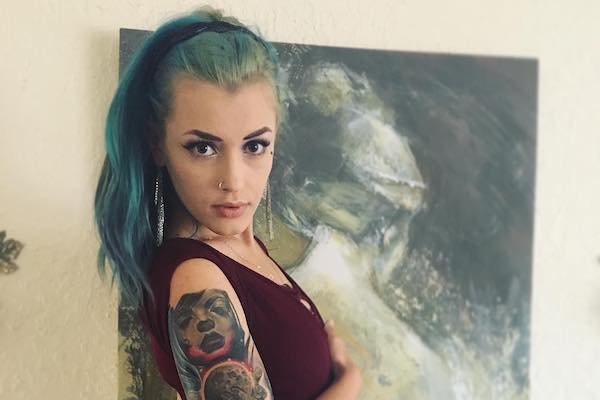 A hairband is a great styling tool to highlight your widows peak. By pulling hair backwards and holding it down. you peak will be prominent. The long blue hair adds drama and complements the blue hues in her tattoo.
Widows Peak Hairstyles for Long Red Hair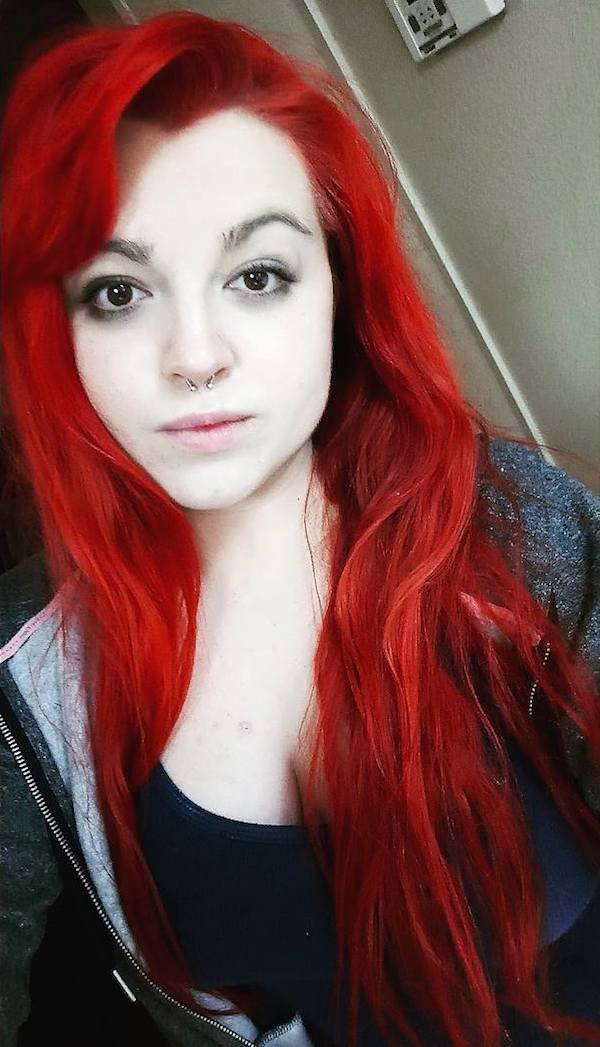 A widow's peak is a beautiful finishing touch for ladies with a bright red gothic hairstyle. It looks amazing and perfect for bold women who seek the spotlight.
Related: Best Red Hair Color Ideas
Creating a Vampire Widow's Peak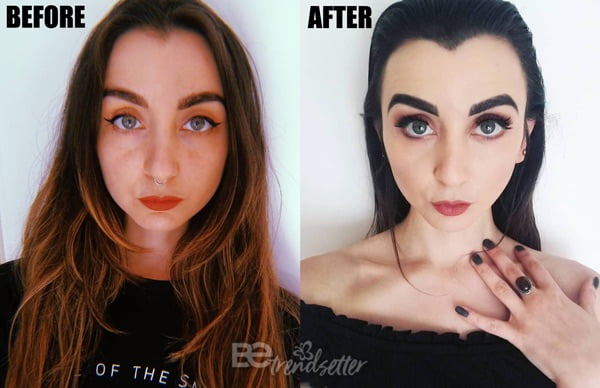 Seeking a look for Halloween or an other costume party? Is Dracula calling you join his vampire crew? Well, if you've got a widows peak, you've got half the battle won! Touch up your patch with some eye brow pencil and power to complete your haunting transformation of a widow's peak hairstyle for vampires. Just add red lipstick and teeth fangs for the finishing touches.
Naked Widows Peak for Ladies
For most women, the peak is something to work into your hairstyle. Be it parting, brushing to the back or sides, trimming, or shaving, the patch is dealt with on a day to day basis. For other ladies however, perhaps out of frustration or exhaustion, the peak is left alone to do whatever it wants. The plumage is exposed in all its dangling and naked glory, au naturel.
Let's see some natural peak hairstyles:
Tiny Widows Peak Hairstyle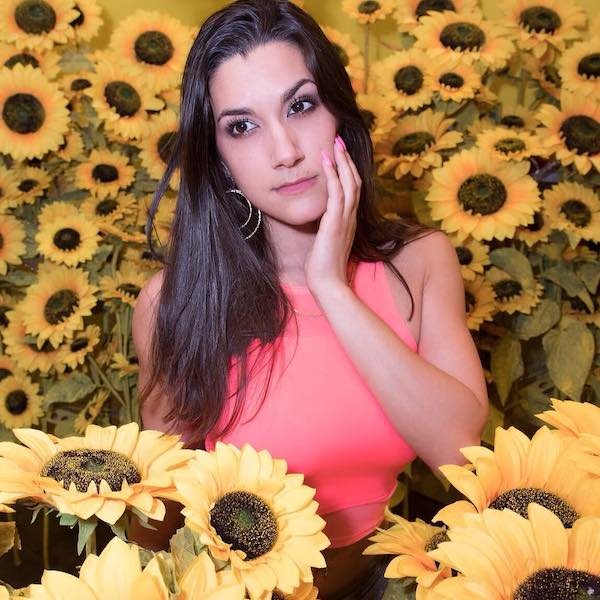 Sometimes a widows peak is too tiny to worry about. Just style your hair normally and let the peak lie where it wants. Like a super sexy mole, a small imperfection like a tiny widows peak, adds interest, uniqueness and beauty to your look.
Pointed Tuft Widows Peak Hairstyle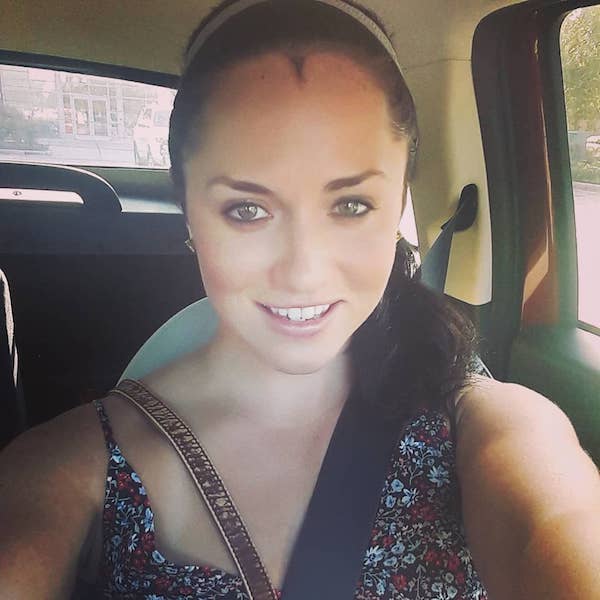 Rather than constantly fighting with your widow's peak, embrace it. Get back to your genetic roots. Let it grow, and see where it takes you.
Dangling Widows Peak Hairstyle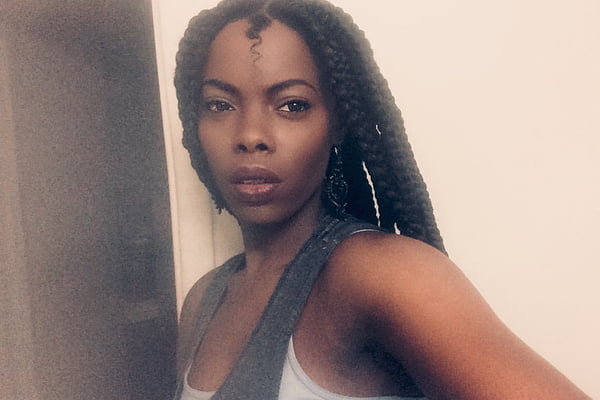 Some lucky black women have widow's peaks, too. If you've got one and can't decide which direction to comb it, why not let it dangle? Part your hair three ways and let the chips fall where they may.
Related: Best Hair Color for Dark Skin
Peek-a-boo Widows Peak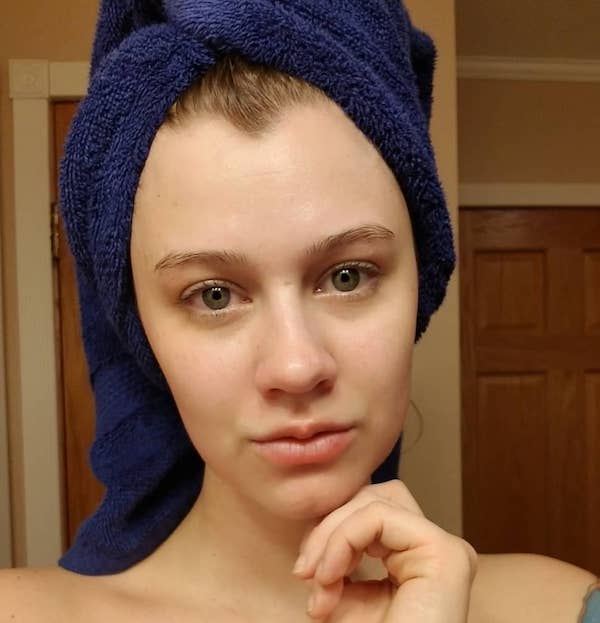 Sometimes you just can't keep a good widows peak down. That's the best time to play peek-a-boo with your widows's peak.
Widows Peak Envy for Women
Not everyone is fortunate enough to have a widow's peak. Some don't even want them, if you can imagine. Or perhaps you have a peak, but it's shamefully not peaky enough for you. What's a girl to do? Sometimes size matters, and some women want bigger peaks. The bigger the better.
If you're a lady with widow's peak envy, don't let that stop you from joining the peaky hair club. Through creative haircuts, you too can look and play the part of a Natural Born Peak-er.
Satisfy your peak appetite with these self-made widows peak hairstyles:
Widows Peak Turquoise Hair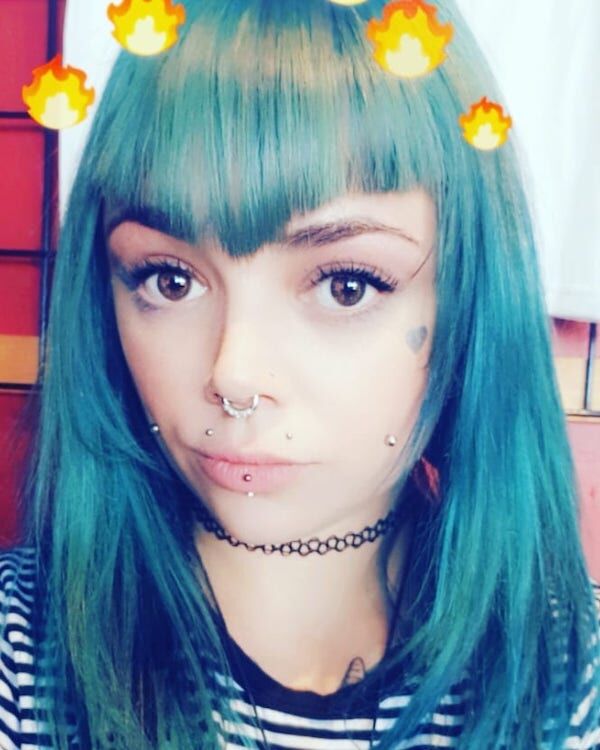 Whether you're channeling a cosplay character or simply feeling the need to sparkle, a turquoise widows peak hairstyle might just be what you seek. It's sure to attract a lot of attention. Do you think you could pull it off?
Widows Peak Bangs Hairstyle for Ladies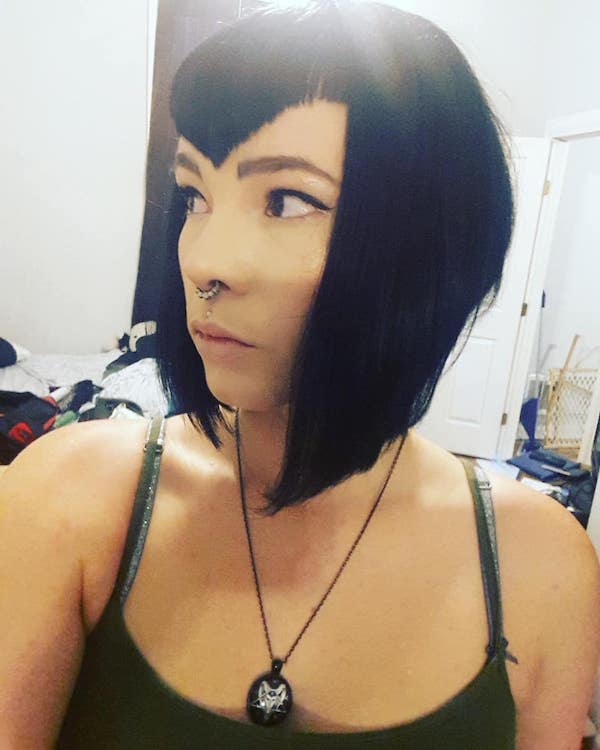 So you want a widow's peak and love X-Men movies? With a little bit of scissor-work, you can resist telepathic and and other psionic attacks with your own Magneto Helmet hairstyle. Get that extra insurance to keep others from invading your precious thoughts, while looking fabulous in the process. This is a bold alternative to straight-cut bangs.
Widows Peak Mohawk Hairstyle for Women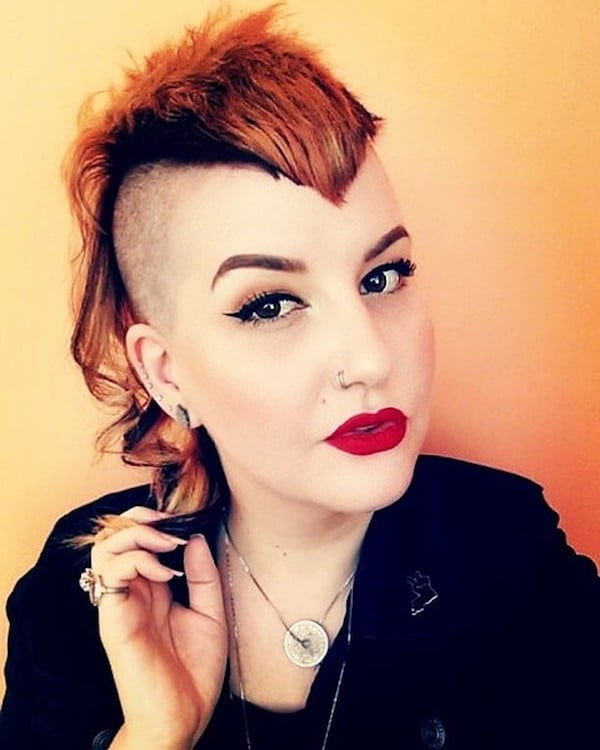 Looking to show off your individuality? A mohawk hairstyle is a sure to get the attention you deserve. Color the tips orange to take it up a notch.
Widows Peak Parrot Hairstyle
Got a bird fetish? Get a wing up on your parrot in the next beauty pageant with a widow's peak and tropical colored highlights.
Thanks for making to the end of our list of best widow's peak hairstyles for ladies. If you have comments, suggestions, or ideas to share, let us know in the comment block below. Thanks again!