51 Easy Updos For Short Hair to Do Yourself
Here are some of the best and easy updos for short hair as you know that summer is all around and updos look great in summer.
I think you'll rarely find a woman who dislikes wearing different looks by creating different hairstyles. She may express feelings of dislike saying it's a total waste of time because she doesn't know quick and easy ways to style her hair and that's why many women like to keep their hair short.
I don't claim that after reading this post, you'll be an expert hair stylist but I believe that you'll be tempted to keep this list of easy hairstyles for short hair a secret because you won't want your friends to try any of these hairstyles before you do. Having short hair doesn't mean that you can't wear fancy hair jewelry or flowers in your hair, all you need to do is to style it with great care in order to make it look feminine, because with short hair anything can easily give an overdone impression. Try these fabulous hairstyles for a perfect up do for short hair.
1. Loose Pinned Updo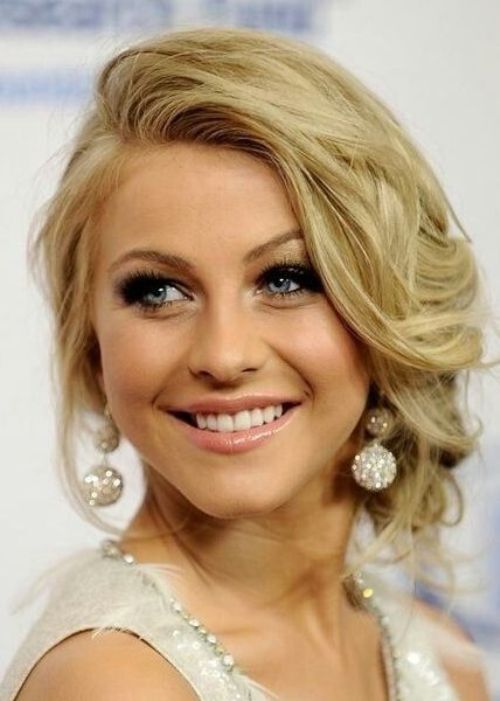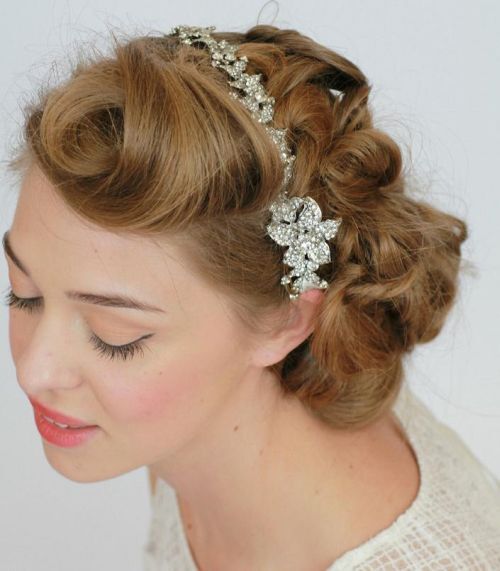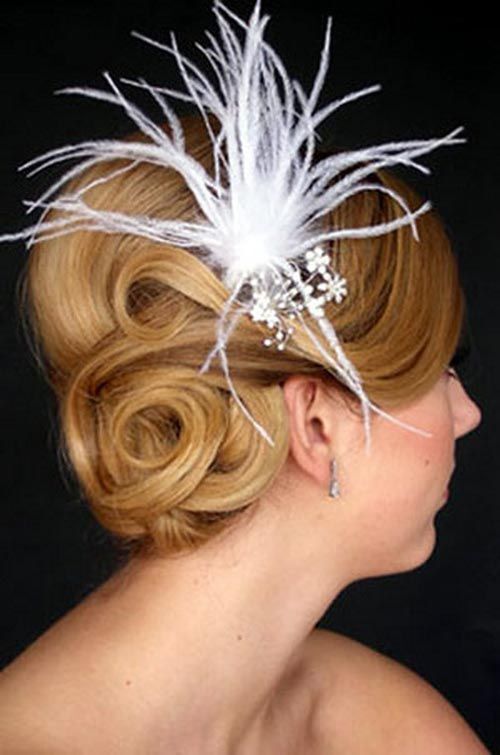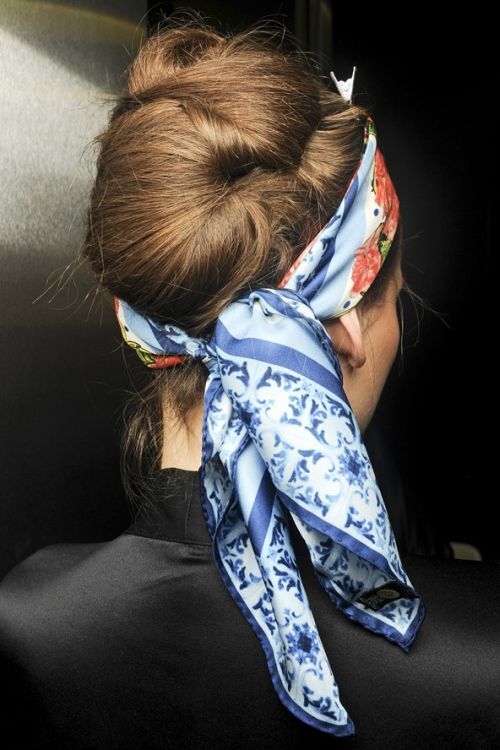 This updo is easy because you can secure it with a scarf at the nape of your neck. If you are already good at securing your hair with bobby pins, then it will take maximum two minutes to do this hairstyle.
2. One Side Twist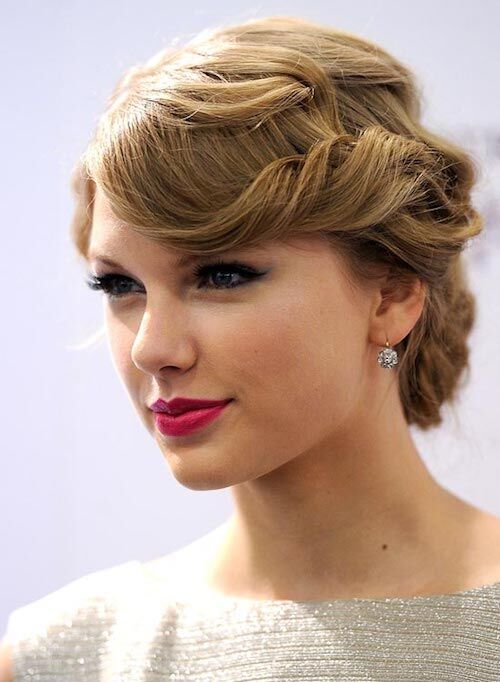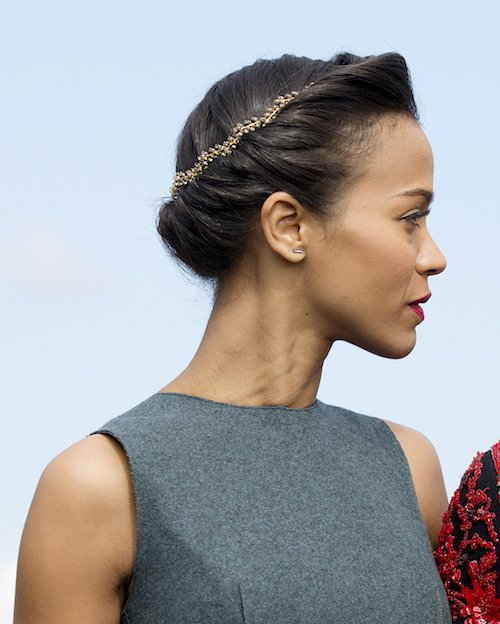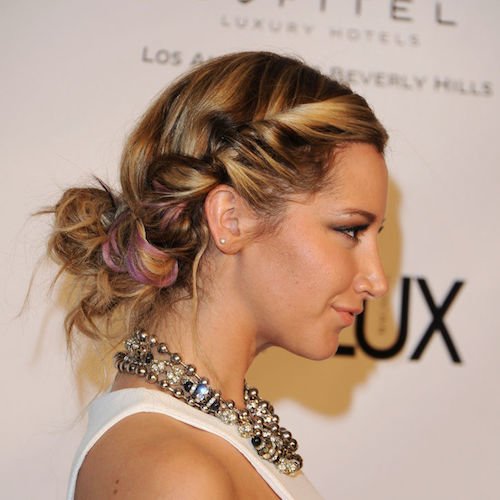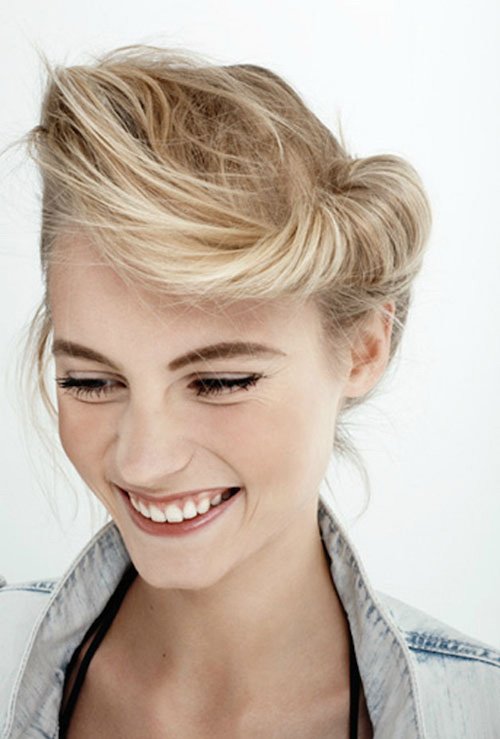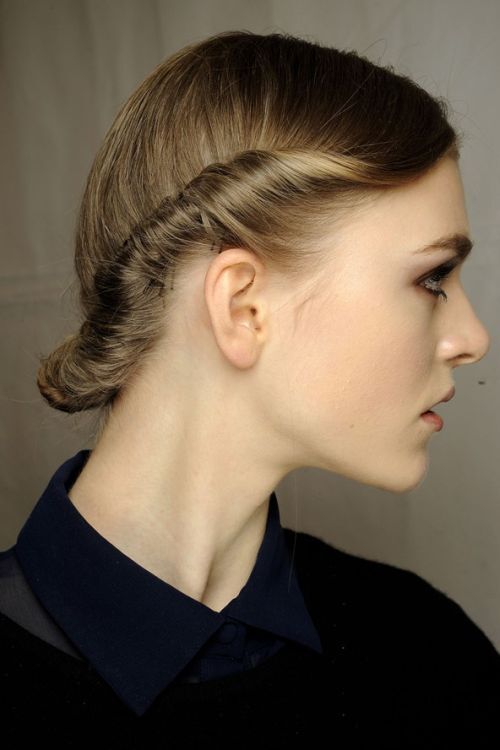 You don't need to part your hair, instead neatly comb all of your hair to one side and then twist them towards the back and secure with bobby pins alongside and make a low but tight bun at the back of your neck.
3. Vintage Style Updo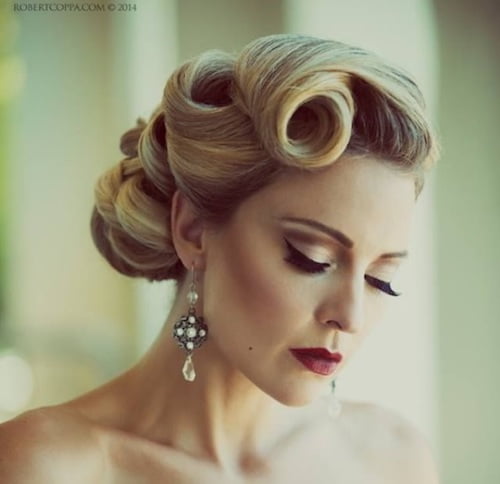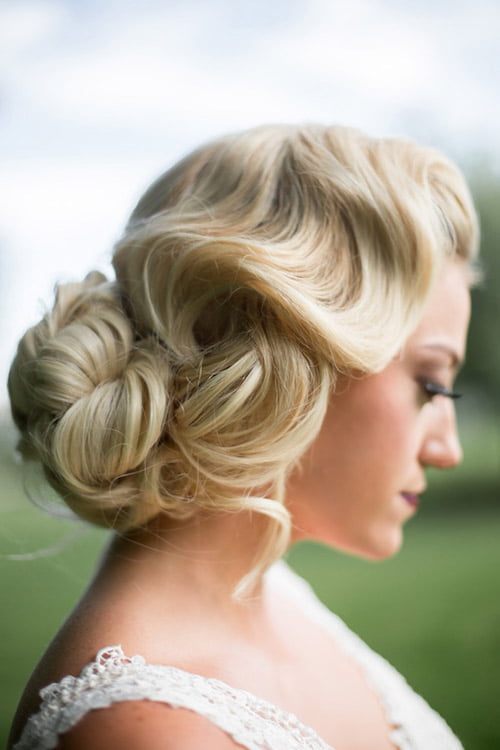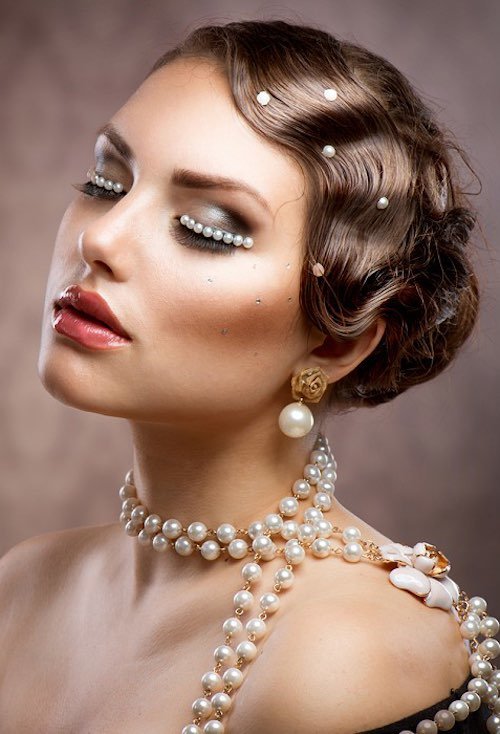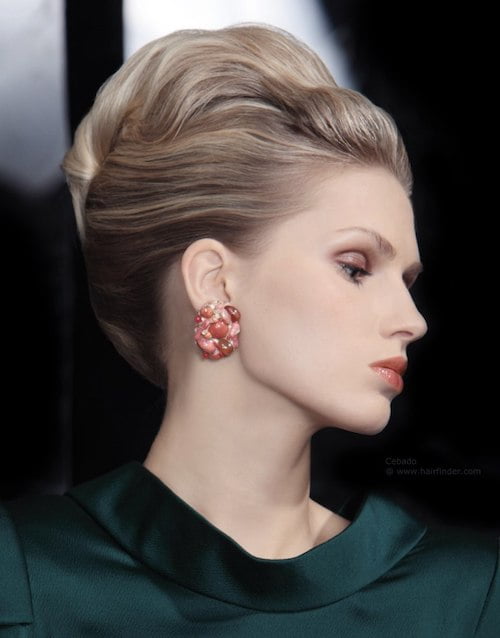 This hairstyle has 40's inspiration where the front part of hair is backcombed to create some volume. But the back section of hair is neatly tied into a bun or if you've very short hair that cannot be tied into a bun, then simply comb your hair and hold in place with a hair spray.
4. Side Parted Loose Bun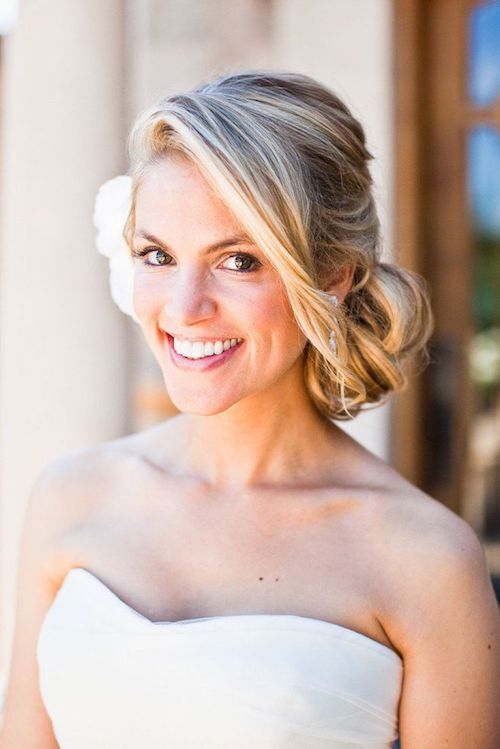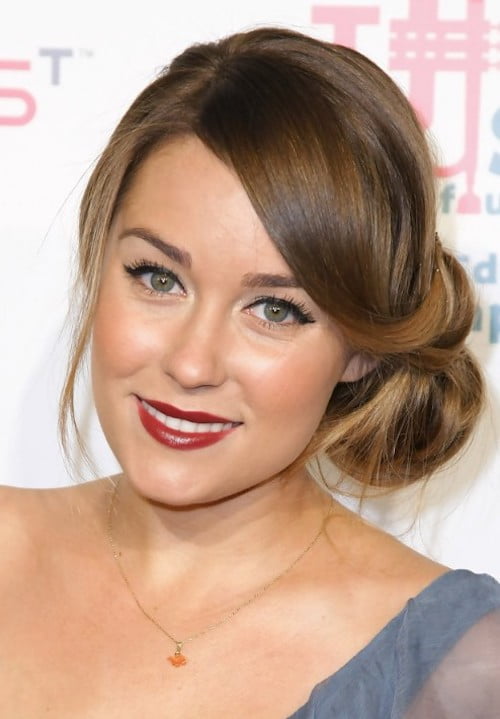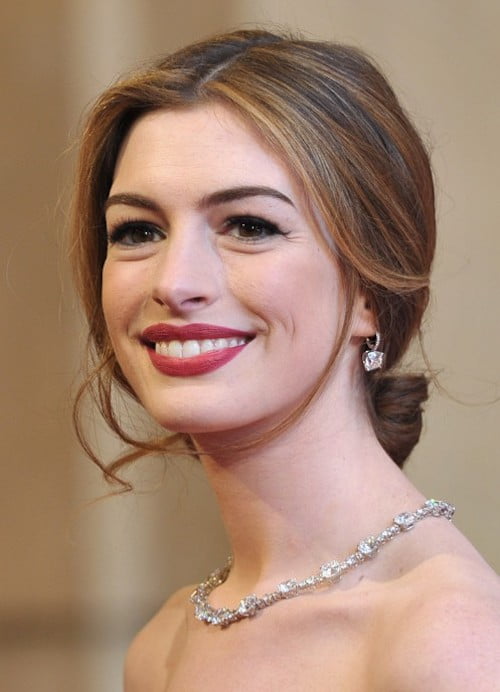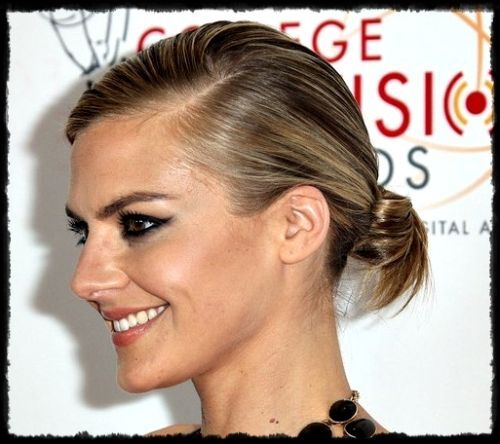 This hairstyle is a suitable option when you want an easy updo for very short hair. Take a small and kind of invisible rubber band and side part your hair for more grip. Then pass your hair once into the rubber band and make a loop when passing second time. Take care that your rubber band should be very tight to your hair thickness.
5. Updo with a Headband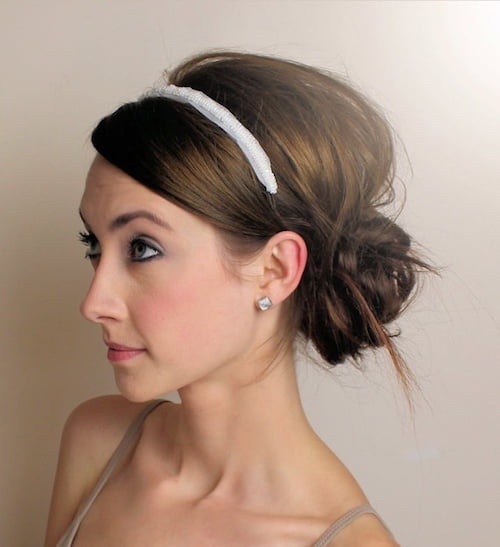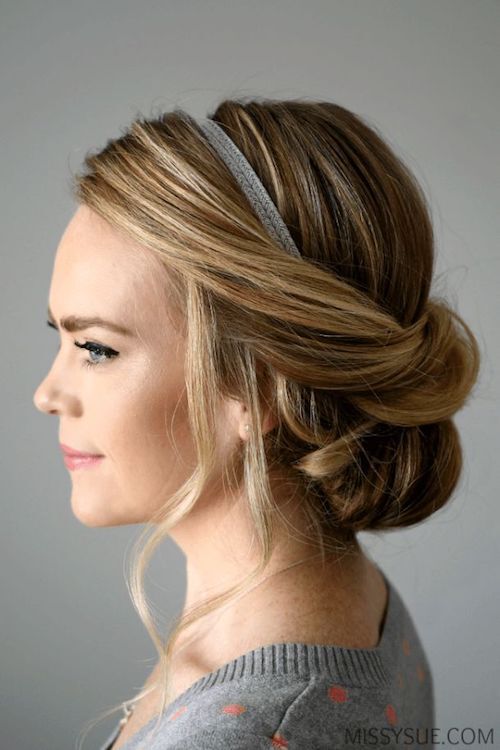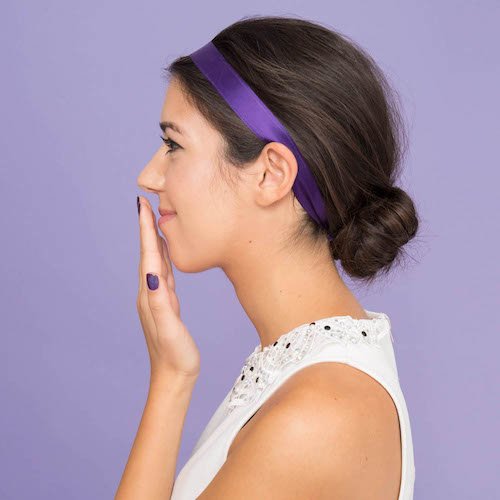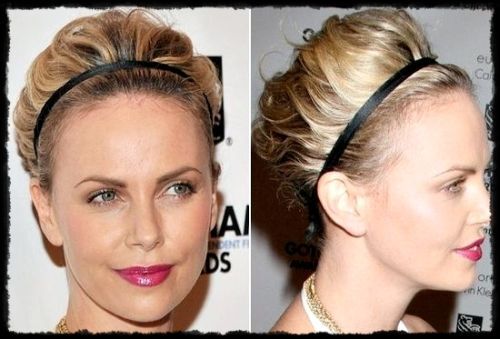 Finger comb your hair and catch them like you're going to make a high very high ponytail. Then twist the hair like you make a simple bun. Then secure your hair with boby pins or a fancy banana clip. And wear an elastic head band on the forehead to let your hair stay like this for the whole day.
6. Twisted Updo with Bangs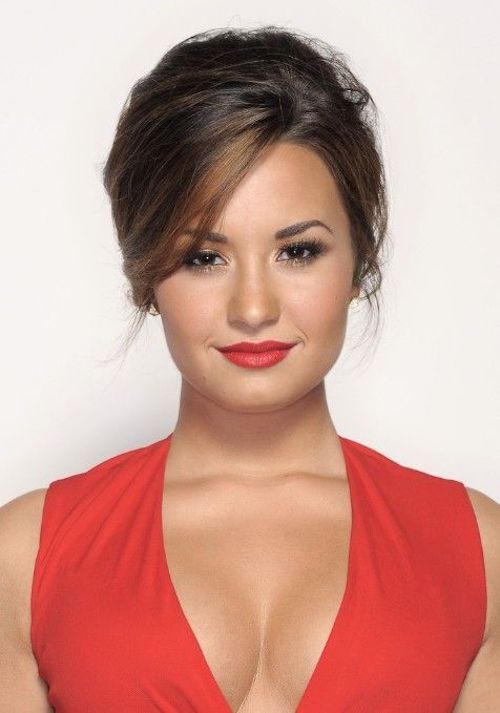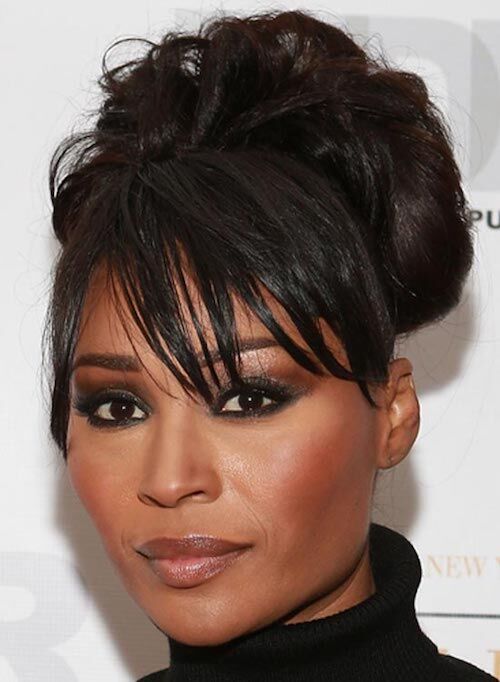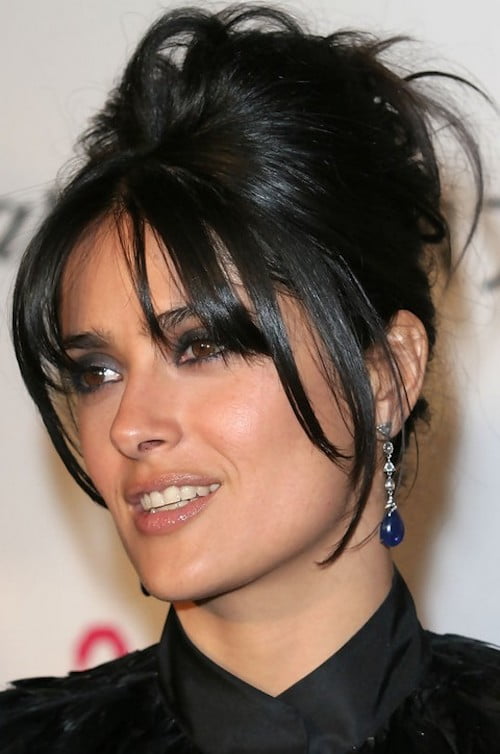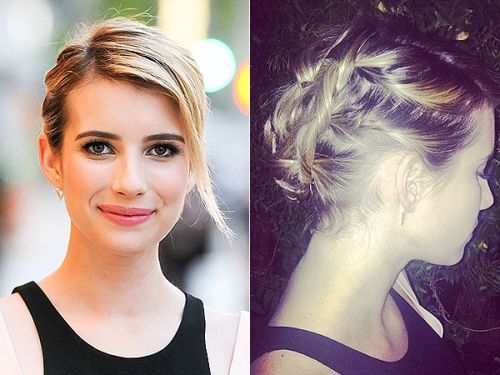 As it is clearly noticeable in the side pose, it is simply twisting and pinning as you go and until you're done with all your hair. Leave a few bangs at one side with a little side part.
7. Bold Bangs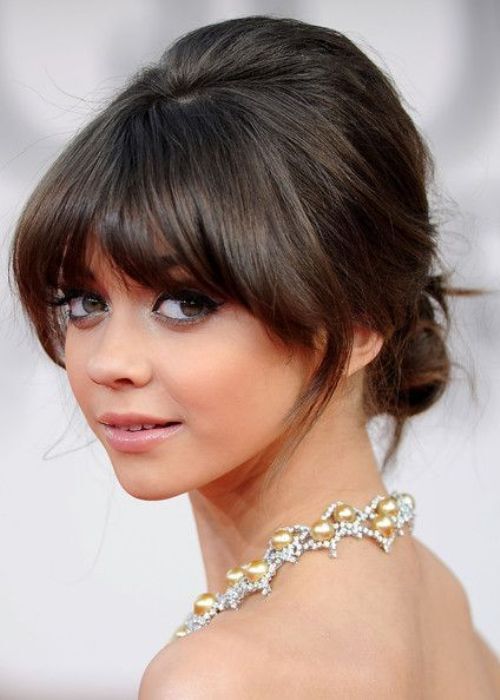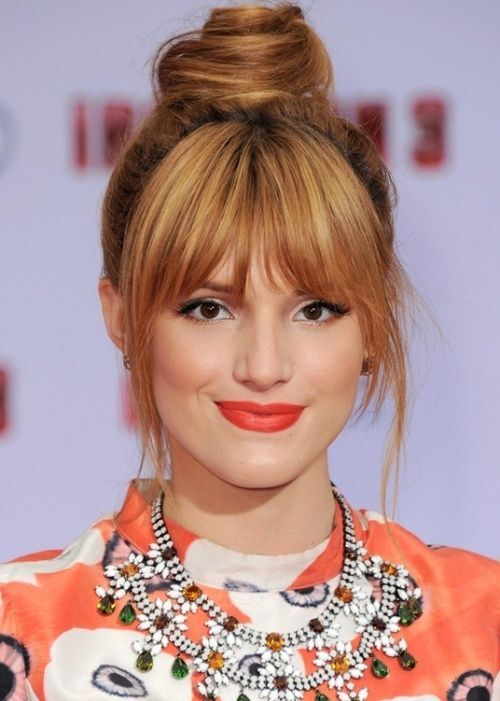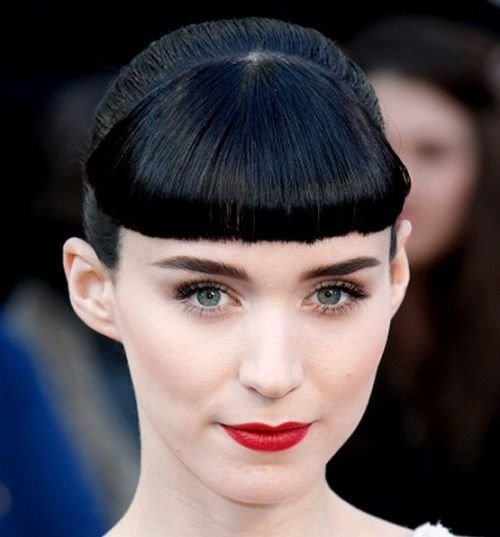 This is an elegant and easy updo for short hair, no doubt and Tailor Swift has turned it in to a killer style with bold bangs on her forehead.
8. An Updo with Low Volume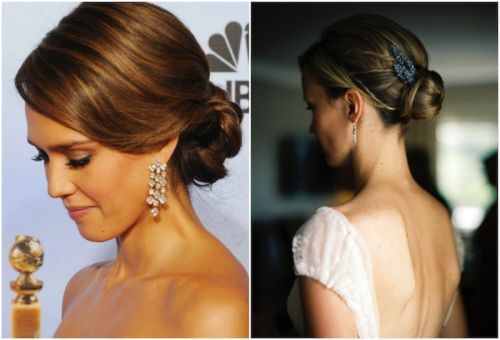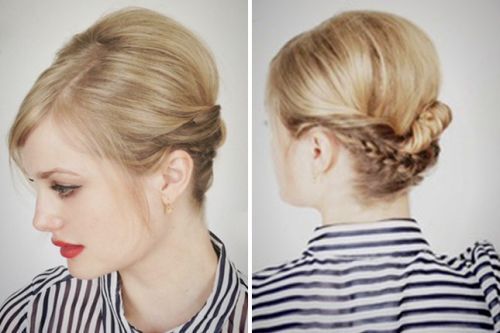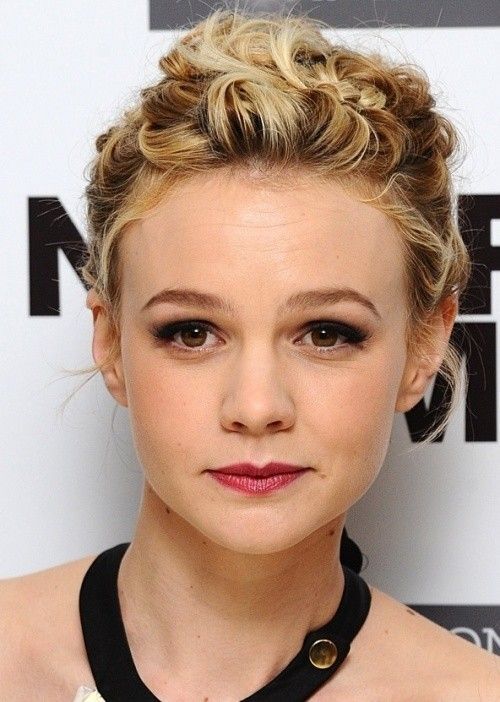 This up do for super short hair has a high impact when you wear it with bold lipstick and Smokey eyes. It really needs a bold makeover because you're keeping your hair flat.
9. An Updo for Lob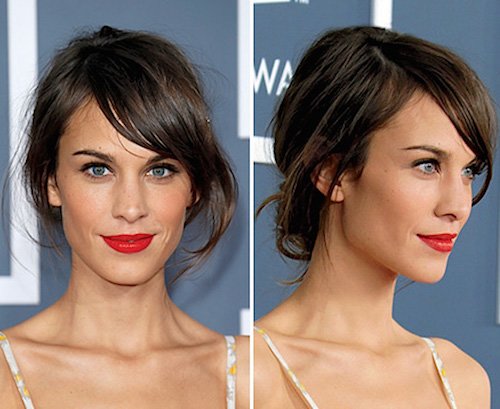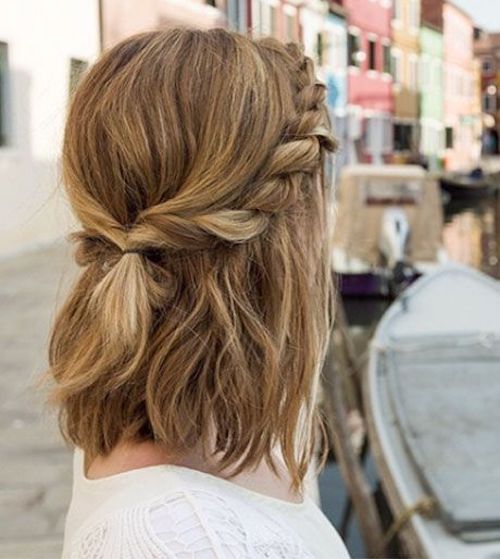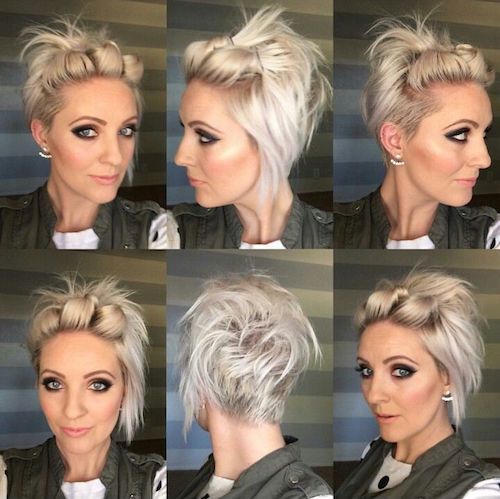 This is a perfect updo for A Line bob haircut. Create loose curls in front locks and back comb and secure your remaining hair on the back. Bling it on with any smart piece of hair jewelry you have.
10. Cool and Straight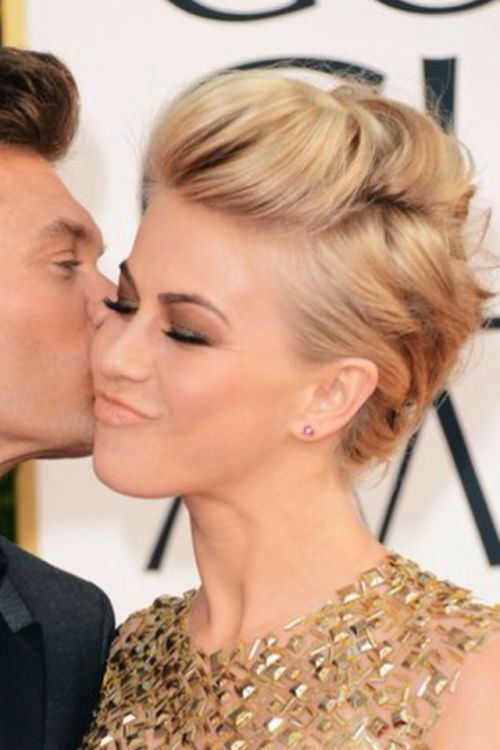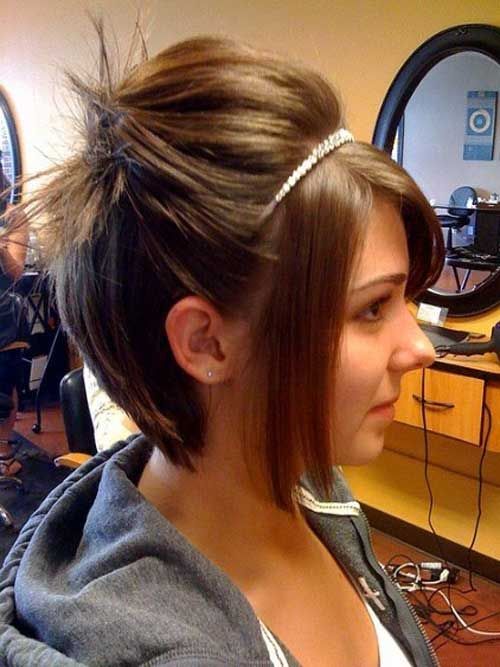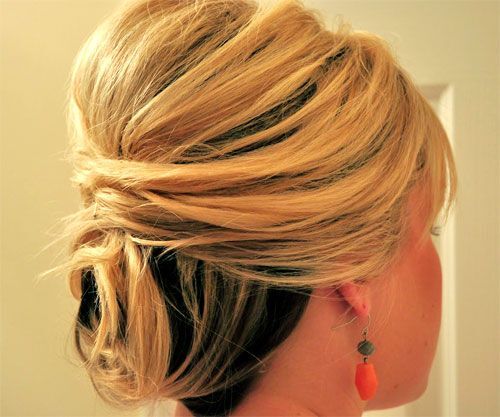 This is a super cool hairstyle for someone who has short and already straightened second day hair. It takes one minute to make this up do and it will make you look as young as a high school girl.
11. Casual Bangs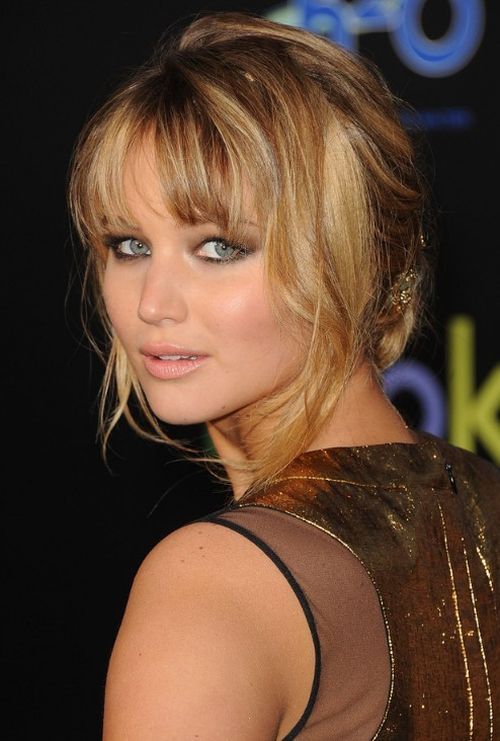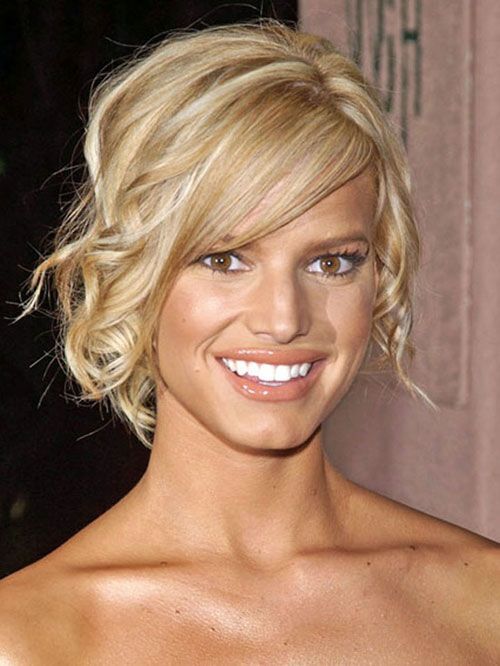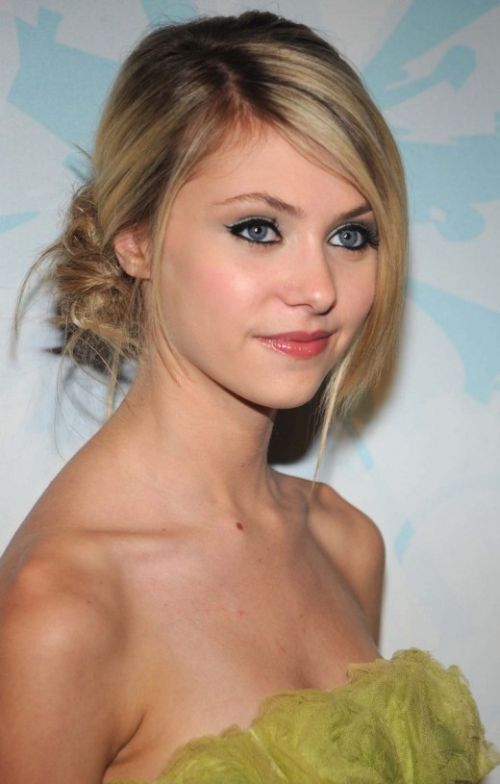 This is a casual up do for short blond hair and this actor wears it with bangs. Blow dry your hair and slightly tease them if you have thin hair. Now make a loose bun, leaving a few bangs on both sides.
12. Messy Updo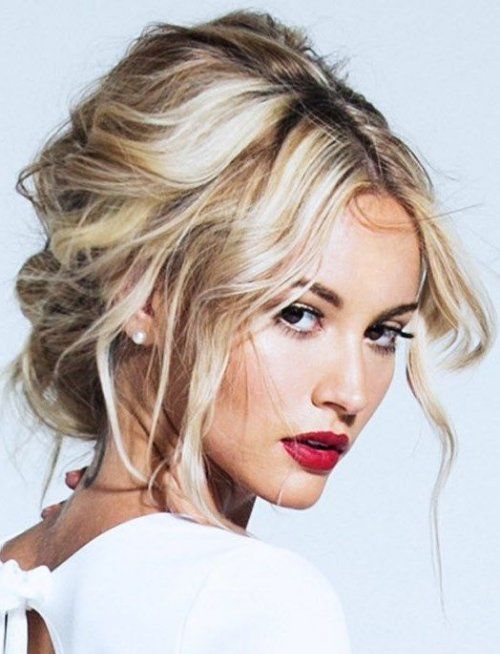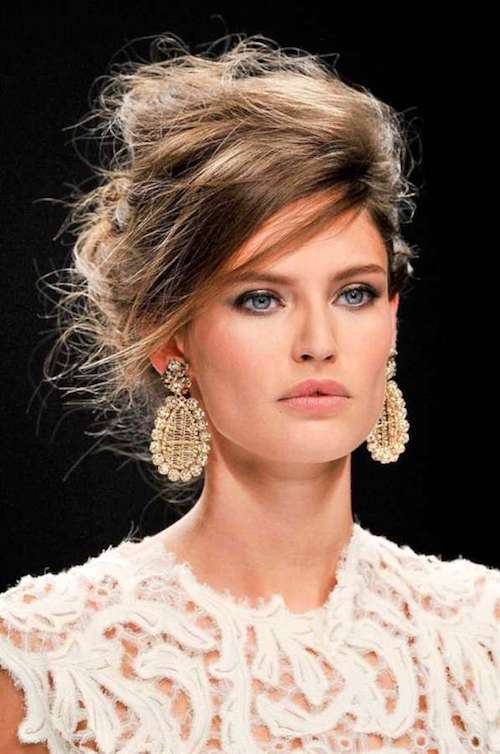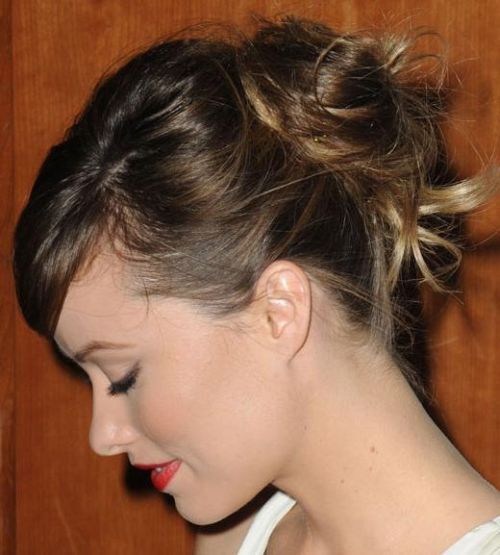 When you have second day short hair and have tried a blow dry style a day before, don't worry, you can still create this messy up do. Side part your hair and if possible straighten a few locks at one side on front. Comb remaining hair to the back side and make a messy bun and secure it with a boby band.
13. Surprising Updo with a Short Bob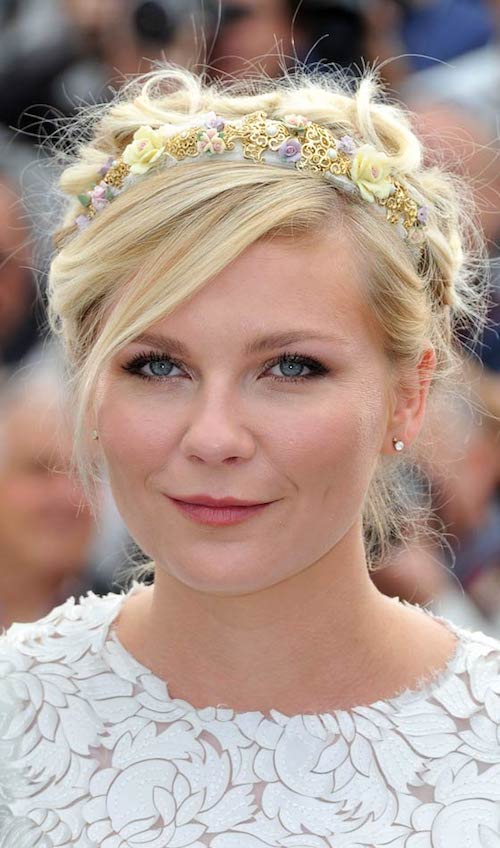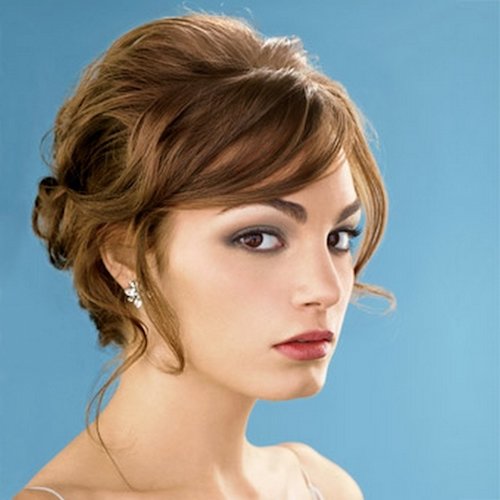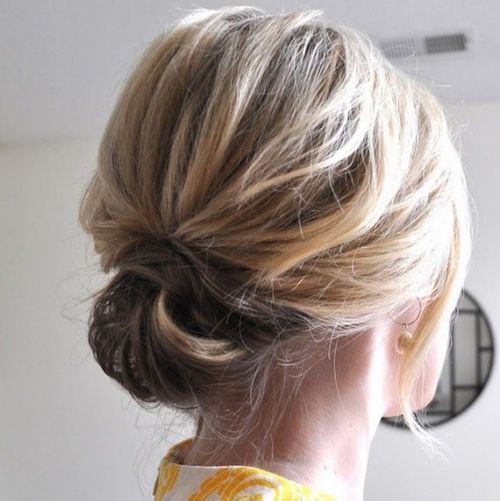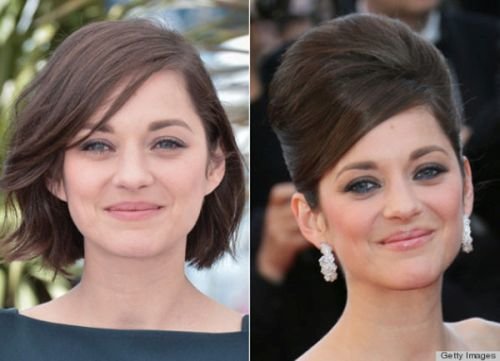 Do you believe that this up do is made with short bob haircut? There is nothing behind it except an extraordinary backcombing. You may need some styling gel, padding, and yes the skill to backcomb your hair to the maximum.
So what do you say now? Do you think these easy updos for short hair is worth a secret? Hit the share button if you don't think so!