Latest Asian Men Hairstyles and Haircuts to Rock This Season – Men from the East have hairstyle tastes that are a little bit different from Westerners. Their own sense of style is what makes their hairstyles uniquely suitable for Asian looks. Nevertheless, men from all around the world can take a tip from Asian men's hairstyles and see for themselves the power of a good Asian haircut.
In this article, I have compiled a bunch of hairstyles that are characteristically Asian-looking or Asian-inspired. As expected, these hairstyles are popular among the men from the East.
1. Short and Layered Bangs for Asian Men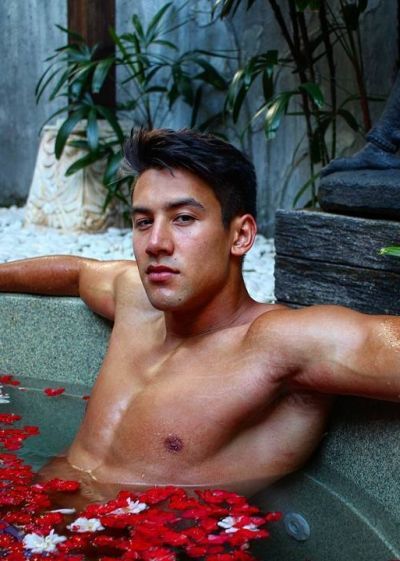 The ability of bangs to add height and importance to your look is what makes this hairstyle a great option for men who want to look clean and formal.
2. Brushed Up Quiff Hairstyle for Asian Guys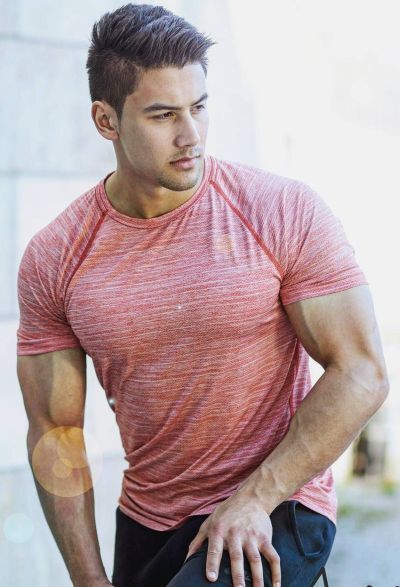 Just like men from the West, haircuts that are short and neat are popular among Easterners as well. In this look, you keep hair away from your face while looking like a man who puts a lot of effort into being presentable.
3. Mid-length Fringe with Undercut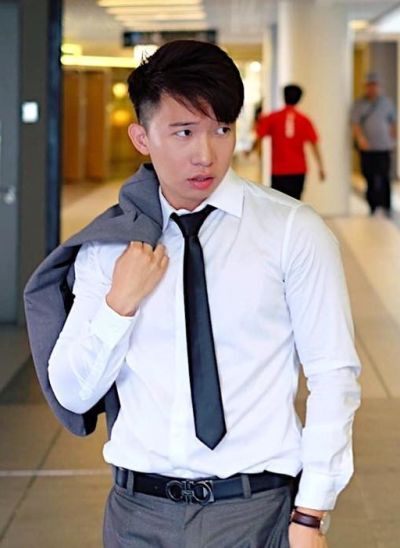 Yes, the undercut hairstyle is also popular among Asians. In this example, the edgy effect of the undercut hairstyle is combined with a carefully arranged mid-length fringe that is neither too long nor too short.
4. Combed Back Hair with High Fade Haircut for Asian Men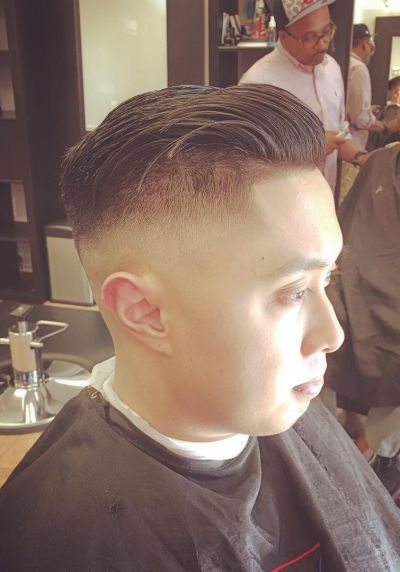 Round faces like in this example can become sharper looking with a cut that has a lot of edges. Moreover, this is another hairstyle that combines cleanliness and style.
5. Cherubic Curls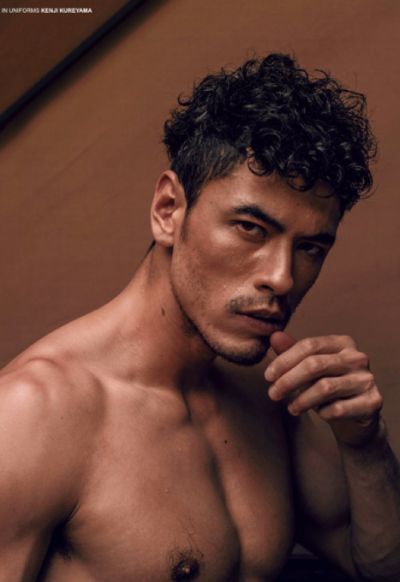 Cupid's curls are seen to be feminine-looking, but with a subtle undercut, it becomes a whole different story.
6. Mid-length Bangs on Messy Hair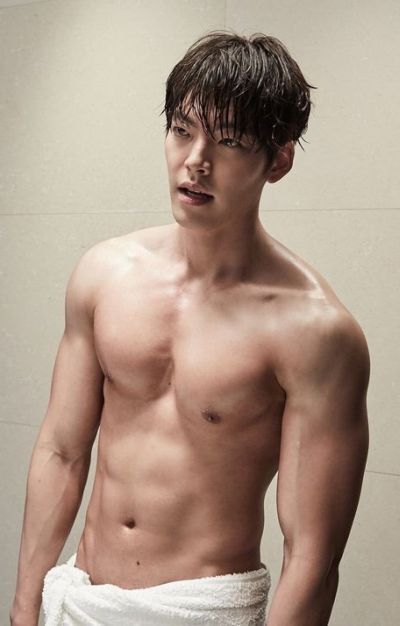 It's true that Asians become ten times younger when they have a messy and youthful looking haircut such as this one.
7. Messy Pompadour Haircut for Asian Men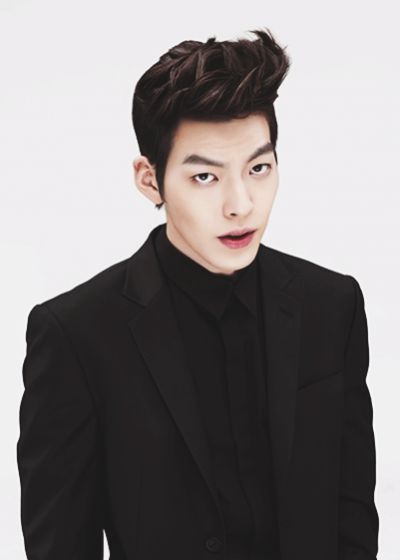 Create an air of importance and a good impression with a high and slightly messy pompadour haircut.
8. Messy and Tangled Bedhead Hair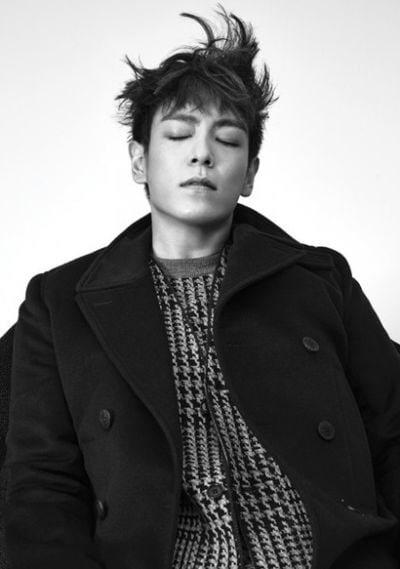 For some men, keeping their hair messy can save them the trouble of styling it in the morning. On another plus note, with this hairstyle, you can say that you've meant to have your hair that way.
9. Medium Length Layered Hairstyle for Asian Men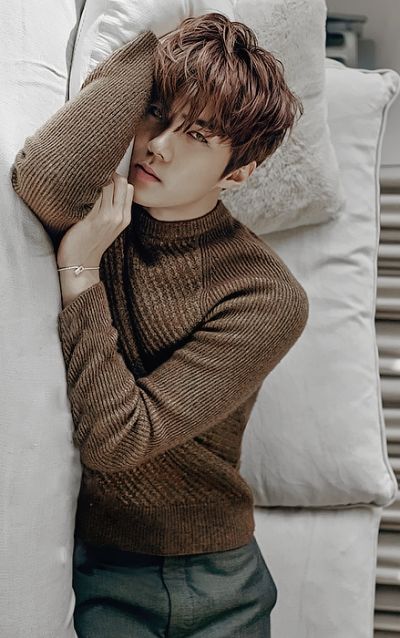 One of the popular Asian men hairstyles is medium-length hair with bangs, styled into carefully layered locks that makes you look young and carefree.
10. Long Bangs with Short Sides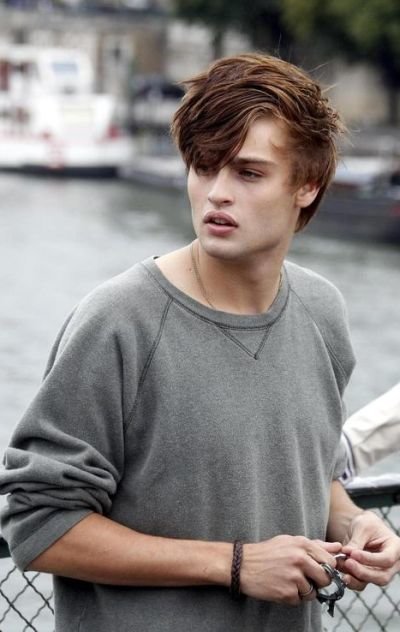 The combination of long and short hair into one hairstyle can create magnificent results, as apparent in this example, which fits almost any face shape.
11. Light Green Hair for Asian Men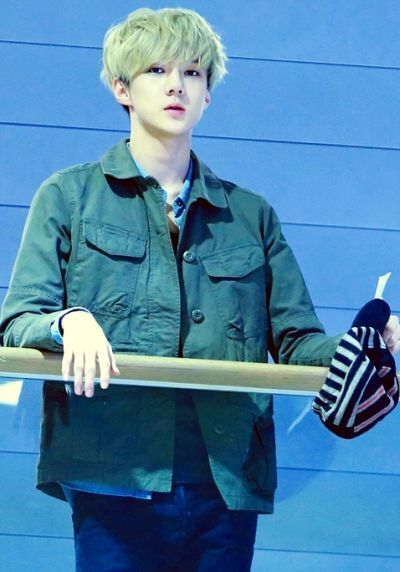 It's popular among Asian men, especially those exposed to the Asian pop culture, to have outrageous hairstyles as this. In this example, you can see an adorable pastel color on moppy hair.
12. Sexy Sky Gray Hair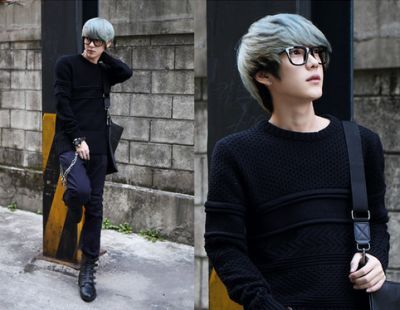 A popular and perhaps milder color of hair is a silver to gray hue that would fit light skin.
13. Asian Men's Short and Scruffy Hairstyle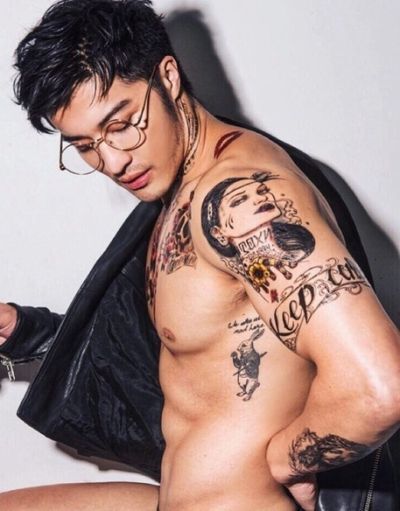 Another casual in the book is the short and scruffy hairstyle. With a short hairstyle and a simple ruffling of the hair, you can look cool and nonchalant in an instant.
14. Neat Bangs Asian Men Hairstyle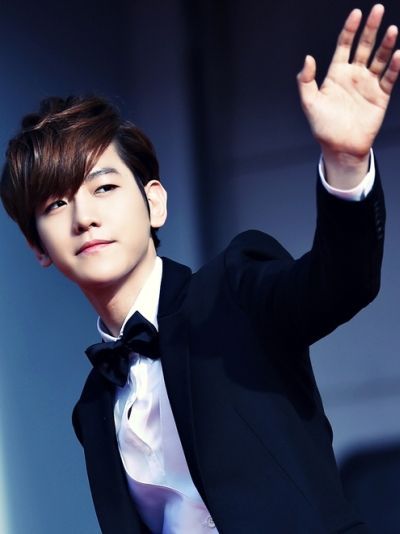 This hairstyle is great—young and a little messy on one side and formal and kept on the other side.
15. Short Layered Hairstyle for Asian Boys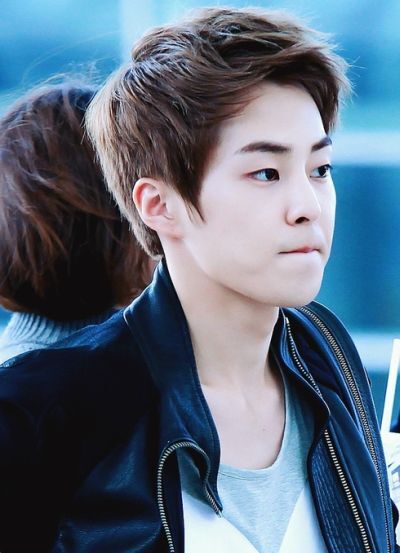 This hairstyle requires pretty much no styling at all. If that's your preference, this hairstyle is great for an everyday look.
16. Mid-length Shaggy Hair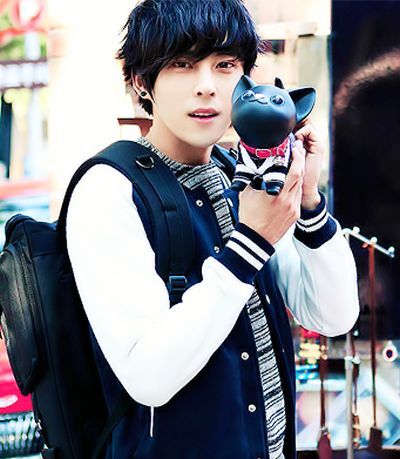 Popular among teenagers in Asian countries, this hairstyle exudes playfulness and sort of a boy next door type in Asian style.
17. Burgundy Hair Color for Asian Men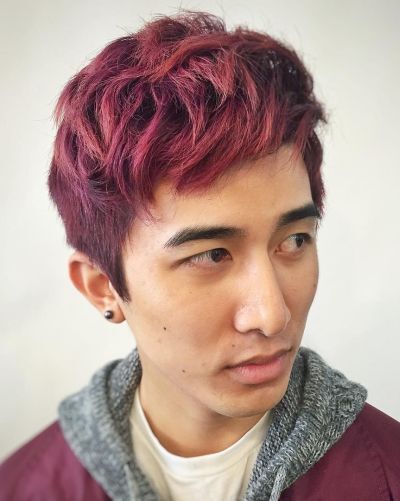 Who says men can't pull off burgundy? This hair color is great for almost any hairstyle, and can bring out the color of your skin nicely.
18. Slick Side-part with Buzz Fade Haircut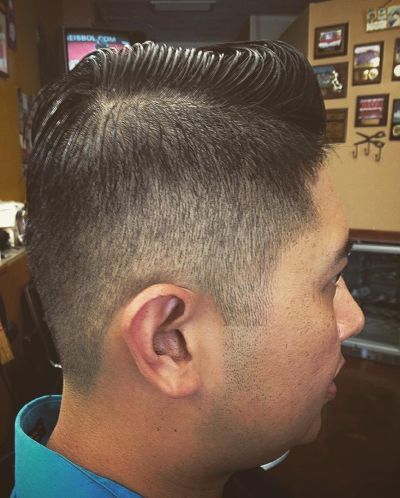 Another western trend that has reached our Asian brothers is the buzz fade hairstyle. With this look, you can combine your playful and cool personalities into one.
19. Center Brush Up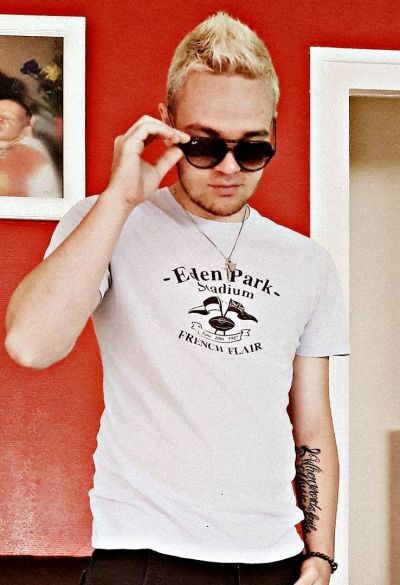 Brushing your hair up to the center to create a shark's fin type of look is a great way to keep your hair neat and tidy, while also looking cool as hell.
20. Wavy Tapered Hairstyle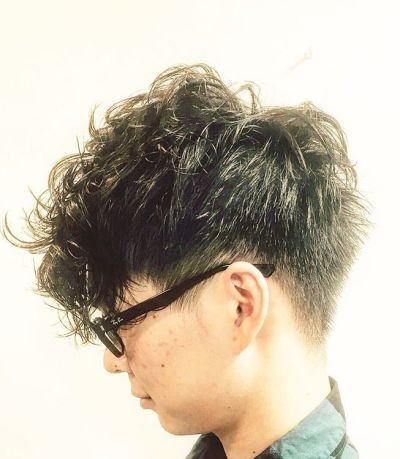 This hairstyle goes from a curly and messy fringe and transitions to a short and neat back. A great option to keep your wavy hair from going all over the place.
21. Coppery Blonde Color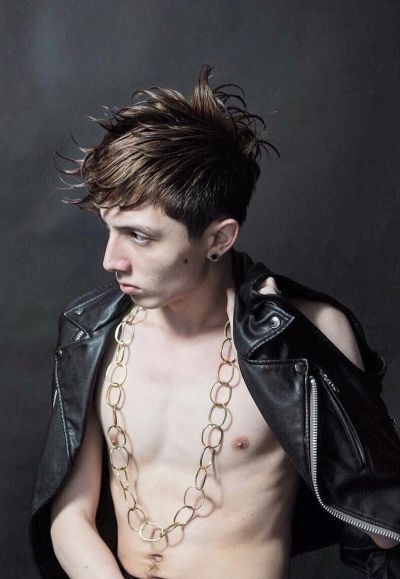 Adding a little bit of color to Asian men hairstyles is a big trend with many countries. In this example, you can add life to your black hair with a tinge of coppery blonde.
22. Shaved Partition for Asian Males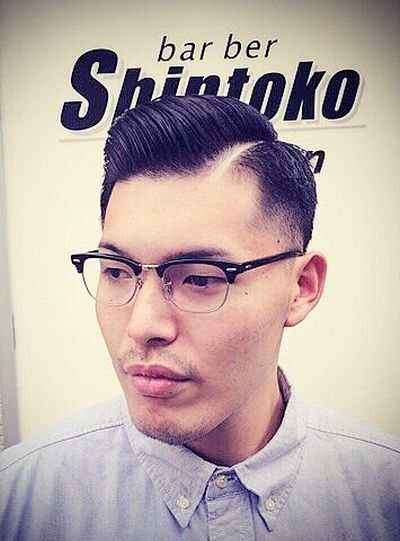 A neat hairstyle can become less boring by shaving along the partition of your hair.