Normal eyes look like hooded when we contract them to view distant objects or when our eyelids shrink in sunlight. Actually there is an extra layer of skin on the eyelids that makes them hooded. This layer not only drops the eyes but also causes the eyelid to appear smaller in size.
If you have got hooded eyes, don't worry while it is a bit tricky to give them a fresh appeal, still hooded eyes are a gorgeous eye shape. Also, we have collected excellent tutorial videos so that you can give your hooded eyes the perfect look.
What is hooded eyes?
This image very well shows how hooded eyes differ from normal eyes: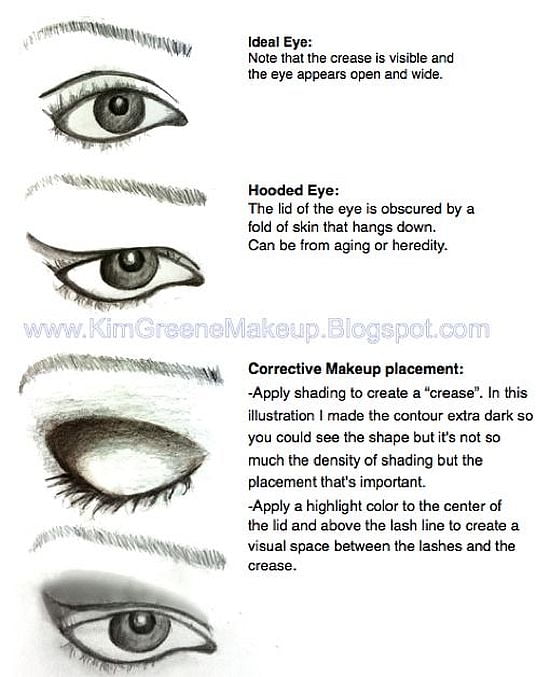 Before we talk about hooded eye makeup tips, we'll have to know different spots on the eyes, where the eye shadow and eyeliner will be applied. Look at the image given below: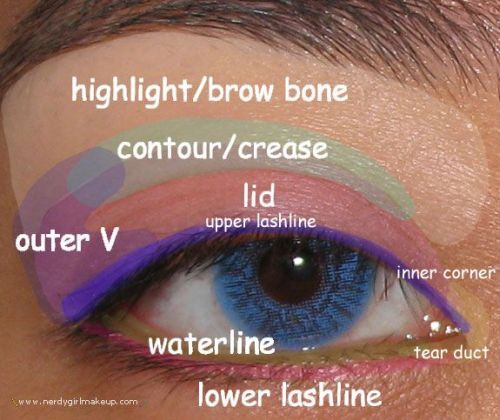 So let's move onto the topic now: make up tips for hooded eyes that will show up your eyes making them sharper.
1. Eyebrows Shape Makes a Difference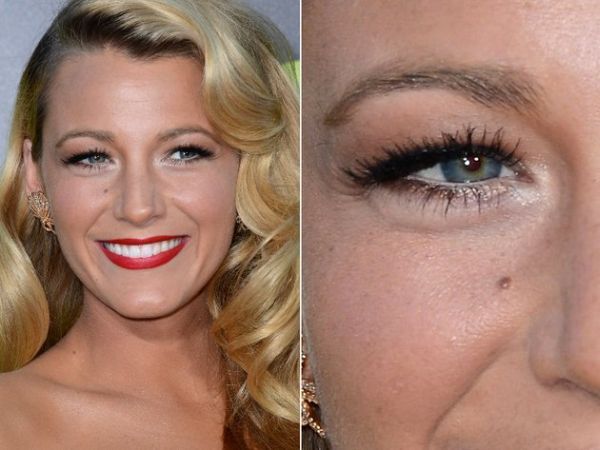 The first thing you'll have to do is to create space on your eyelid. It never means that you'll apply eye shadow outside the area of your normal eyes; instead it means that you'll make over your eyes in the manner that the space you already have looks maximized.
You'll start from your eyebrows and take care that their shape is formed like an arch as it will help balance the shape of your eyes. Arch doesn't have to be dramatic, take into account your overall features and make sure that the shape of your eyebrows accentuates your looks.
2. Use White Eyeliner and Highlighter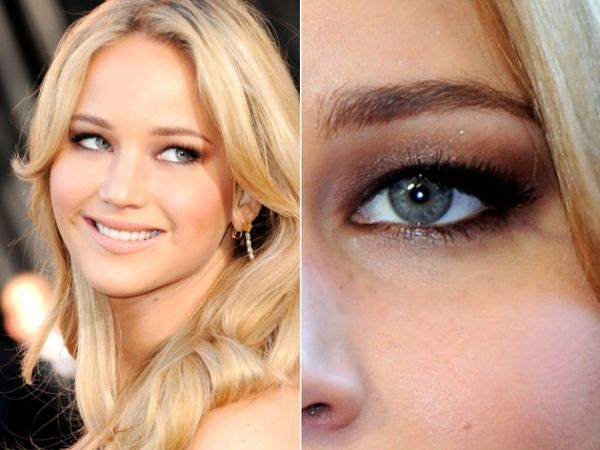 You should define your arch with white eyeliner, on the lower brow line, apply a bit of white liner and smudge it to blend. It will draw attention to the arch and make the most of the space. Also apply highlighter on your brow bone, it will produce shine and sparkle your eyes.
3. Kill the Tire Effect
Hooded eyes are also known as bedroom eyes and the reason being they look heavy and tired. It sounds difficult to kill the tire effect of these eyes with hooded eye makeup tips because we've almost no eyelid and very little space to use.
Hooded Eye Makeup Tutorial
No doubt, it is challenging but nothing is impossible so we believe that by following a few simple tips, you'll be able to give your eyes a fresher look.
a. Eye Shadow
Start the process by applying a lighter shade on the top eyelid and use the same color on the inner corner of the eyes. Never apply dark tones for eyelids because they will minimize the space even more.
Makeup for hooded eyes requires the darker shades to be applied on the brow bone and in the crease because it will create a larger lid effect. Also use darker tones on the outer corner of eyes as well as the entire hooded part as it will withdraw the closed effect.
The image given below beautifully illustrates the eye shadow progression for hooded lids.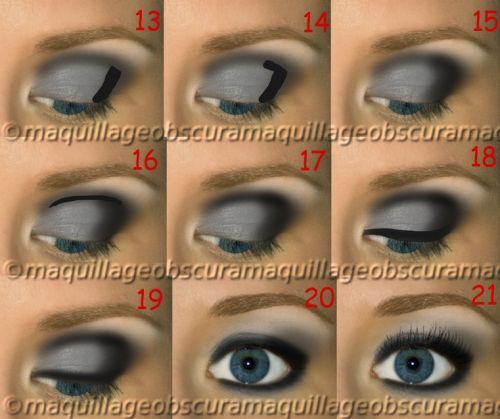 b. Eyeliner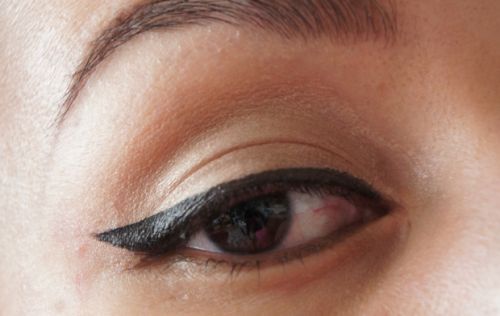 Don't apply very thick line if your eyes are smaller in size. Thick lines work for big hooded eyes like shown in the picture. You'll have to be tricky while applying liner on your hooded eyes. Before applying gel liner, try to create a line on your upper lash line with powder or pencil and smudge it well as it will give you a base for further work. Avoid creating width with pencil.
c. Mascara or Lashes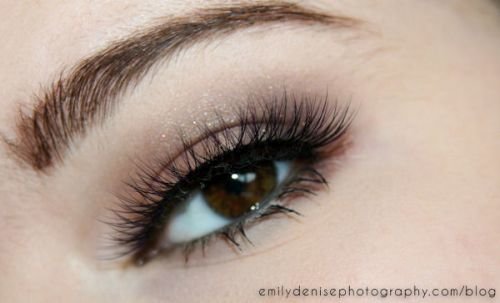 Generous coating of mascara is one of the essential hooded eye makeup tips. Focus on your upper lashes for mascara because hooded eyes don't need curled lower lashes, their eyelids will appear shortened. If you love to wear fake lashes, even then avoid lashes on the lower lid.
Tutorial Videos:
Dos and Don'ts of Hooded Eye by Stephanie Lange
Hooded Eyes Makeup Trick by missmai27
General makeup tips for hooded eyes include the below mentioned secrets revealed by famous salon owners and makeup gurus:
– The best tip is to blend, blend, and blend well and make sure that there are no fall outs or color streaks.
– You may have a combination of eyes like big eyes, small eyes, close set eyes, deep set eyes that are also hooded. If that is the case, you should take into account all these features and work accordingly.
– All the girls who love winged eyeliner should take care of that the wing they make doesn't cover their hood when their eyes are opened so it is advisable to invest in buying a nice angled brush and use liquid eyeliner because it can easily be angled as compared with powders or pencils.
– It is better to use darkest eye shadow color or black on the crease and hood. Using mid tones on these areas will drag the eyes downwards that go opposite to your purpose of makeup for hooded eyes.