Winged Eyeliner That Compliments Neutral Makeup [Video]
Winged eyeliner is the perfect way to enhance your eyes and make them looker bigger. We'll tell you some tricks to accentuate your eyes with keeping your makeup neutral and natural.
You can begin with an eye shadow base, something that can hold the shadow and give it some intensity. For dry eyelids, concealer works best as it adds some moisture to the skin. On the other hand, girls with hydrated skin can use a primer or a neutral base color of any shadow that is available. It is good to pick a dark color for your first stroke with eye pencil. Dark can be anything ranging from navy, chocolate, charcoal, or coral.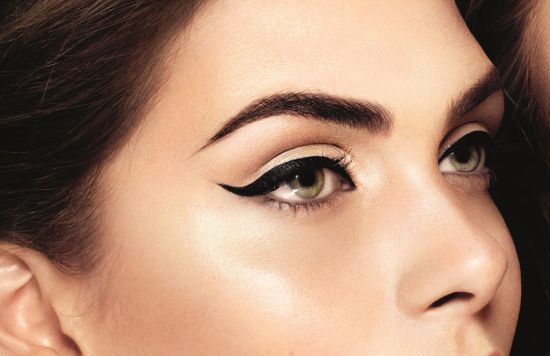 The best advice is to use any pencil because pencil draws a smooth line whereas gel and liquid liners can easily flake. Experts believe that the line should get thicker as you move on opposite to your nose. This line will give you a blueprint before you draw the remaining part. This line should be diagonal and it will determine the flirty flick your cat eye liner will actually flaunt.
>> Ways To Do Winged Eyeliner Done in 10 Easy Steps <<

The most problematic thing with cat eyes is the jagged parts of the liner that keep you from drawing a really smooth line.
Here is a trick; pick up a very tiny liner brush (may be saved from an old discarded bottle of liner) and dip it into the makeup remover, and then wipe the dirty areas but do so cautiously.
Check Out the Winged Eyeliner Tutorial Video Now: