A Super-Easy Leopard Eye Makeup for Halloween [Video]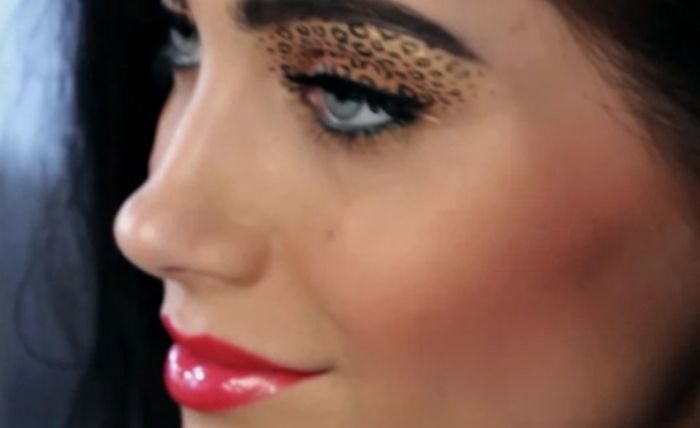 Leopard eye makeup is not your go-to look for everyday makeup but there are occasions when we really need something unusual i.e. Halloween. Leopard eyes look glamorous, give you a head turner face, and above all announce that you care for yourself and spend time on your makeovers.
The below video will guide you through the process of leopard eye makeup so check it out:
First apply a small amount of your favorite primer and then a base color of your choice. Blend it well with your fingertips or a smudging brush. Give it some time to absorb in the skin of the eye lids. Now is the time to apply eye shadow colors and what colors you choose depend on your personal choice and how bold or dramatic you want your eye makeup to be.
The makeup artist in the video uses fiery gold, orange, and bronze shades and he applied highly pigmented hues to make the makeup stand out of the rest. Some makeup artists use shimmer orange and sparkling champagne colors but again the choice of colors relies on the color pallet you have and your personal preferences. To draw the leopard pattern, you can use an eyeliner brush or eye marker in dark brown or black.
Don't worry to be very precise and perfect because you're going to draw an animal print and nature looks at its best when a little messed up. For example, autumn leaves look more beautiful when scattered on the road.