The Easiest Smoky Cat Eye Makeup Tutorial Ever [Video]
It is quite difficult to create perfect cat eyes every single time you go out but here we'll explain you this through an incredible cat eye makeup tutorial.
Prepare your eyelids with primer and then apply a nice shade of nude or whatever color of eye shadow, although bright hues compliment the exquisiteness of cat eyes.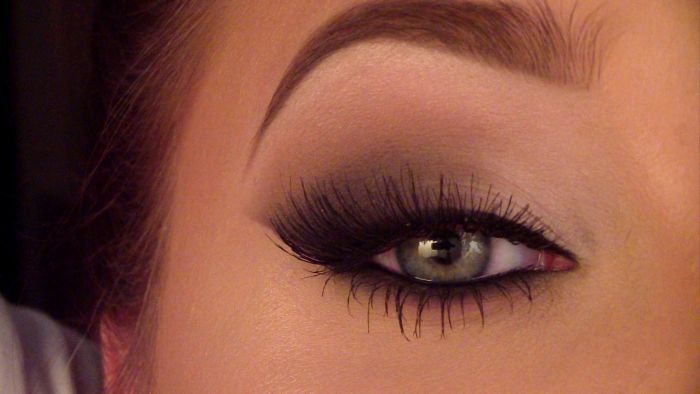 The first step is to create the wing by dipping the tip of your liner brush into a gel eyeliner container and then apply it on the outer corner of your upper eyelid. The key is to draw the angle towards your temples. Many girls end up this angle towards their brow bone that is a wrong angle. The next step is to draw small dots on the upper lash line and then connect these dots in order to create a smoothed out fine line. Start from the inner corner of your eyes and finish it off at the point where you started off your wing.
Now you have to draw a narrow elongated triangle combining the wing and the middle of the line you have just drawn along your upper lash line. The last step is to fill in the triangle you have just created and then smudge it with a smudging brush for a Smokey effect. If you're looking for tips to draw perfect eyeliner for beginners, use the fine tip of a good quality eyeliner brush to fill in the triangle.
This video also gives a nice cat eye makeup tutorial for beginners. Enjoy!