Best Coconut Oil for Hair and Skin and Where to Buy It
There are two broad types of coconut oils. One is refined coconut oil that is mass produced at an industrial level. The other type begins with fresh coconuts and it is not so refined. When we say best coconut oil for hair, we mean the best and most natural form of coconut oil. All coconut oils are refined in some way, since as we all know oil doesn't grow on trees.
The best coconut oil for skin is extracted from raw coconuts. You'll want the oil that resides inside the coconut meat right after you pick it from the tree. The term for this unrefined form of coconut oil is virgin coconut oil.
The next time you visit the market to buy coconut oil, look for virgin coconut oil. Most coconut industry insiders and health researchers agree that virgin coconut oil is cold-pressed, meaning pressed at low temperatures. Unfortunately, there is no global body to certify virgin coconut oils anywhere in the world, so the term virgin coconut oil is used at the discretion of coconut oil manufacturers.
The result is that there are a number of fake virgin coconut oil brands in the market making it very difficult to choose a real one. Keep reading to learn how to buy the best coconut oil for hair and skin.
Best Coconut Oil for Skin
The best coconut oil for skin is organic, virgin coconut oil. This minimally refined oil contains the most anti-oxidants. It has both medium chain fatty acids or medium chain triglycerides (MCT oil) as well as the long chain fatty acids (LCT). These saturated fats help the skin stay moisturized. They give skin a healthy, smoother tone.
Virgin coconut oil is naturally solid due to the long chain triglycerides (LCT). It has a melting point of about 76 degrees F (24 degrees C). Because LCT and MCT have different melting points, there will be some texture differences as the oil melts and solidifies. This won't alter the effectiveness of the product.
Skin Care Application
Apply coconut oil liberally to desired areas one hour before bed to allow the oil to absorb into the skin.
There are several brands of the best coconut oil to buy that contains healthy ingredients to give you a glowing skin.
The best coconut oil is extracted from hand-picked mature fruits and can be used raw. You can drink it, use it in cooking or baking, or apply it to your skin as a toner or moisturizer. It contains a very tiny molecular structure that allows rapid absorption of oil in to your skin and gives it a soft and flexible feel. Some people find it to be a very effective treatment for rough, dry, and dead skin.
Coconut oil can also be used as a great sun screen because it melts nicely in to your skin and can protect your skin against the sun's harmful UV rays.
Best Coconut Oil Brands for Skin
Island Fresh Superior Organic Virgin Coconut Oil
Island Fresh is the best brand of coconut oil for skin. It comes from organic, non-GMO, cold-pressed coconuts from the Philippines.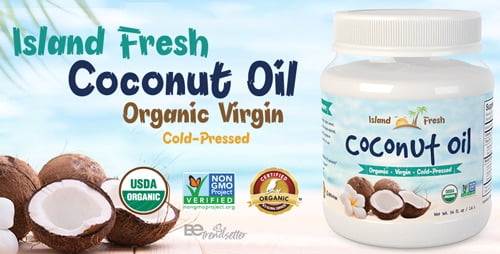 Buy Island Fresh Coconut Oil Now
Viva Naturals Organic Extra Virgin Coconut Oil
Viva Naturals harvest fresh coconuts from the Philippines and extracts coconut oil using a cold-press method to preserve flavors and aromas.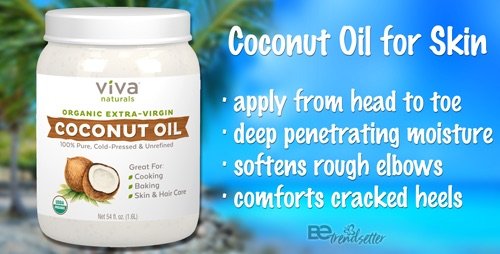 Buy Viva Naturals Coconut Oil Now
Best Coconut Oil for Hair
Organic cold pressed virgin coconut oil is by far the best organic coconut oil brand. It not only contains health benefits for hair but is reportedly a strong herbal medicine. This brand contains maximum known sources of medium chain fatty acids with 50% of lauric acid that is unique only to this manufacturer.
If you plan to massage coconut oil into your hair on daily basis, then organic cold pressed coconut oil should be your first choice because of its moderate amount of lauric acid. Taking lauric acid in excess can be harmful and increase your risk of coronary heart disease.
Virgin coconut oil has extraordinary moisturizing properties and great absorption. This can be very beneficial for your overall health. Some customers report that the lauric acid constituents in this product are effective in reducing male pattern baldness. Since it moisturizes your skin, it helps grow stronger hair.
For optimal results, apply it twice a week and massage into your hair for at least 20 minutes. You can shampoo afterwards although there is no need to condition your hair after massage. If you have very frizzy hair and conditioning matters to you, then you can use your normal conditioner after you rinse your hair.
Usage of Coconut Oil for Skin and Hair
As stated above, virgin coconut oil has many benefits for your skin and hair, and it's great for the environment! There are no added chemicals, fragrances, or dyes when you use a natural product like coconut oil.
Instead, you'll treat your skin and hair to the antibacterial, anti fungal, and moisturizing benefits of raw coconut oil. The next time you want to pamper yourself, try out these natural beauty tips: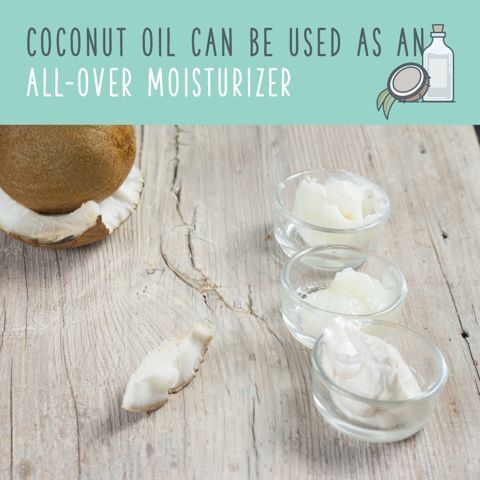 Related: Proven benefits of mustard oil for hair and skin
Simply use organic coconut oil instead of your everyday lotion. Coconut oil will be slippery before it soaks in, so be sure to use it sparingly and allow time for it to absorb fully before getting dressed. Focus on rough patches of skin like elbows, knees, and feet!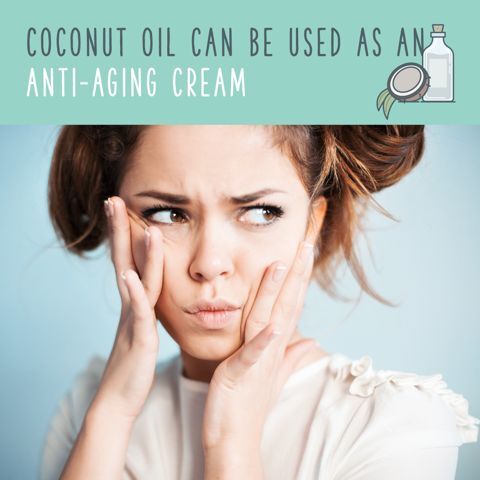 After washing your face at night, dab a small amount of coconut oil onto wrinkle-prone areas. Be sure to wash it off before applying make up in the morning.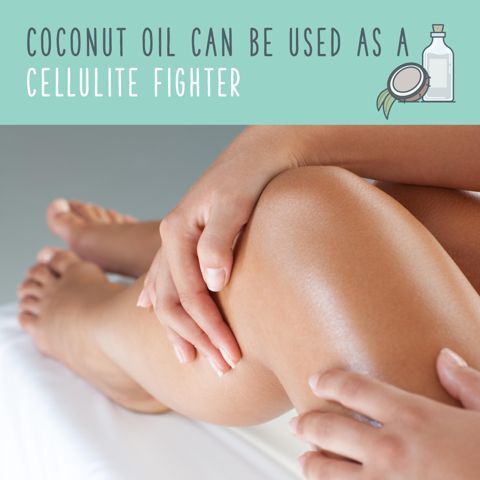 Thoroughly massage coconut oil onto your skin where you have cellulite. Massaging the area will help increase circulation and decrease the appearance of dimples.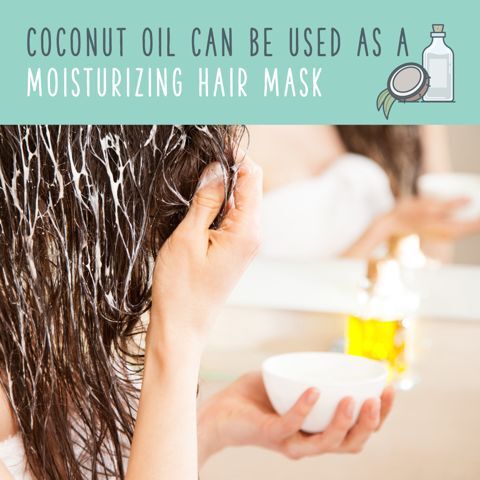 Generously apply coconut oil to your hair to moisturize and repair your strands. The vitamin E and lauric acid found in raw coconut oil helps keep your hair shiny and healthy!
Where Can You Buy It?
You can buy coconut oil from a local store that is reputable and is known for selling authentic goods. You can also order it online at Walmart or Amazon. Make your choice based on the reputation of the seller and the ingredients written on the packaging.
You can also find additional information about coconut oil brands by going directly to the manufacturer's official website.