Basic Neutral Eye Makeup Tutorial for Beginners [Video]
As with any eye makeup, you'll begin with a primer or eye shadow base. This is necessary for the longevity and intensity of the color you apply later. The key to any neutral eye makeup is to find a superb neutral eye shadow palette.
You can use one from MAC, Urban Decay, Revlon, or Cover Girl. Many celebrity makeup artists prefer Urban Decay for the best long lasting neutral eye shadow results. The reason is that their colors are highly pigmented and go well with any skin tone.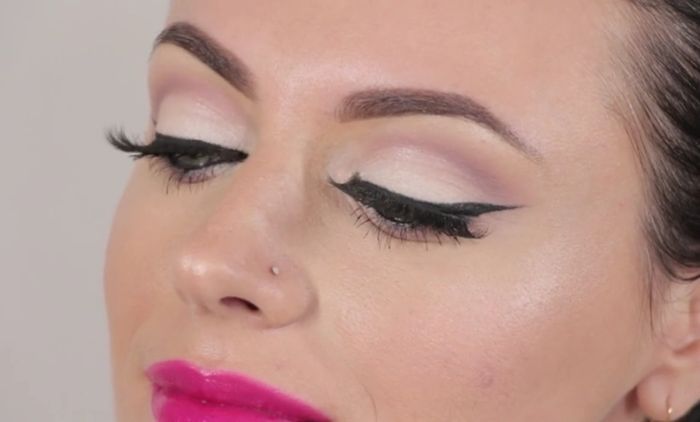 For the first shade, pick up a dense eye shadow brush and here you can generously apply the color because you're going to blend it later, so don't worry if your brush picks up too much of the product. The trick is to apply your crease color first because in this neutral eye makeup, we'll apply all shades with only a little bit of difference so it is difficult to keep crease and lid colors separate. Although it is not necessary and the video given below will teach you some other tricks so focus on everything that is told but select what best suits your level of expertise and personal style.
Now blend the crease color in wiping motion and avoid bringing it down on the lid. Now pick a transition color and fill the gap between the crease and brow (brow bone). Now pick up a highlighter and enhance the underside of your brow bone. Blend, blend, and blend. Now pick the same color on an applicator and apply it on the entire lid and also in the inner corner of the eyes.
Check out the video for finishing this neutral eye makeup tutorial >>