Glittery Bronzed Party Makeup & Hair Tutorial [Video]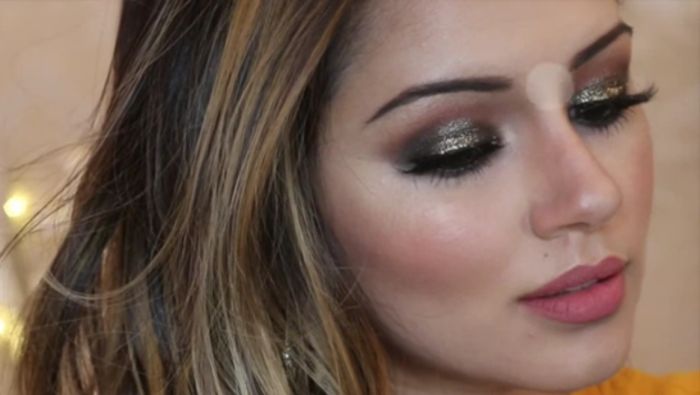 Every girl wants to make her party ready within minutes and this video will show you a superb but easy to follow way to wear bronzed smoky eyes with party makeup hairdo. There are several things you can do to change your office look into a party look quickly. For example, when you swipe on a wine color lipstick onto an otherwise nude face, you'll get an instant boost in your looks. A quick party makeup & hair tutorial usually advises the same thing.
Party is all about fanciness and sparkles so remember to add some glitters while doing your face and hair for the party. As long as you add a bling to your normal hairdos, you can confidently carry a normal do to a party. Gold is both glitter and shimmer and adding a thin wash of gold to your hair or eyes will do the trick and same applies to silver also.
Watch this video to see full party makeup & hair tutorial >>
Remember doing a subtle swipe or blend it perfectly with a matt shade because too much of gold or silver can make you look like a clown. For hair, you can choose anything that suits your hair length or type but barrel curls, fancy braids and messy updos are usually seen as party hair.
Whatever hairdo you try, if you run your fingers into your hair for a finish (following the hair spray) you'll likely get a more natural and casual look than an artificially made for the party kind of look.