Doll Eyes With Plum Lips For a Classy Look – [Video Tutorial]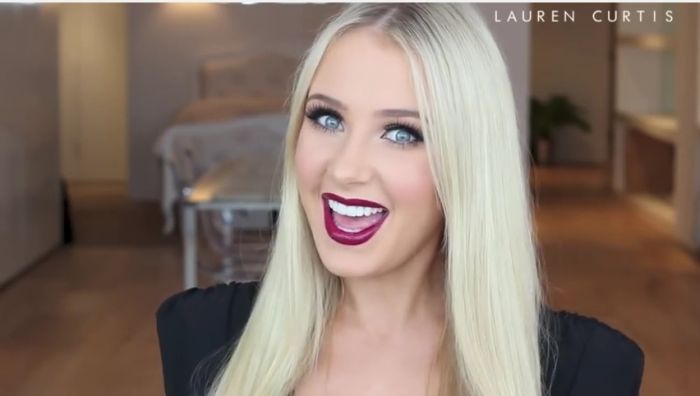 Doll eyes with plum lips is one of those sophisticated looks that also look elegant and sexy. Who dislikes baby dolls that are sweet and adorable and remind us of our innocent days. This is why many girls love to look like a doll when getting ready for a friend's birthday party, Halloween, or prom night. To get adorable doll eyes, you need to learn the tactics that will turn your normal eyes into dramatically bigger and wider eyes.
The first step is to apply some base on to your eyelids i.e. any primer you like to wear. Then you will apply eyeliner and here is the trick that actually works to create doll eyes.
Apply a thin layer of liner on the entire upper eyelid but don't define the corner. Keep the line smooth and thicker in the middle of the eyelid. If you have small eyes, keep some distance from your lashline. But if you have naturally big eyes, then you can draw this line next to your lash line.
Now give this line another coat for finishing. All you need next is a good pair of false lashes. After applying lashes, add a layer of mascara for more drama. Again, girls with small eyes can add a line of white liner on the inner corner of the half lower lid (where there is no black liner) as white eyeliner makes eyes look wider.
When you're done with your eyes, you can proceed to lip color. Choose a lighter tone of plum if you've a tanned complexion and go for a brighter tone for fair skin type.
Look at this video for further instructions to create beautiful doll eyes >>