Prom Makeup Tutorial To Get a Flawless Look [Video]
Every girl has her own dreams for getting ready for her prom night. Some like vintage inspired makeup, some want to look glamorous and bold, while some like to do a celebrity inspired makeup.
Below is a video that shows you a prom makeup tutorial and it is a simple but classy look that you can try at home. The girl in the video explains how to get ready for the most memorable night in a teenage girl's life.
No one of us wants to look like a high school girl so we do every thing we can do to appear like a grown up. Some fun ideas you can try include a hot red lip color, Kardashian inspired face contouring, or Emma Watson like nude makeup.
This video shows you how to get a perfectly glowing face with subtly smokey eyes and beautifully blushed cheeks. You can pick your desired base color for the eye shadow since it will give you a sense of satisfaction. And the girl also shows how to apply eye shadow flawlessly with the perfect angle.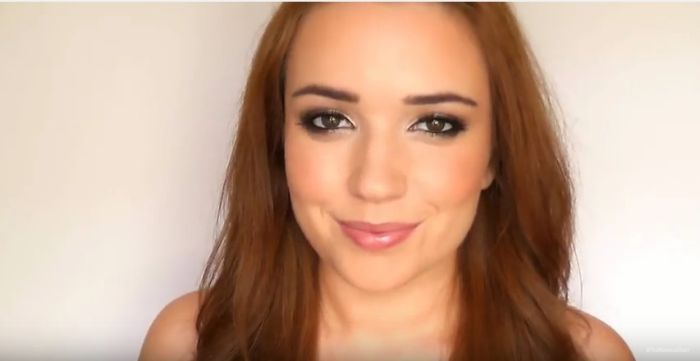 The girl in the video uses Sleek Storm eye shadow palette by iDivine and she has also mentioned names and numbers of blending brushes and applicators so you can easily follow her instructions. Her peachy pink lips and rosy cheeks give her a wonderfully romantic prom night look and following her prom makeup tutorial will allow you to get the same.