Eyelashes Extensions: Cost, Semi, Permanent, Xtreme And Before And After Pics
What Are Eyelashes Extensions:
Enhancements invented to boost the length and width of your natural lashes. These are a smaller version of hair extensions that one wears on one's head. You can have temporary or semi-permanent eyelashes extensions.
Temporary extensions are similar to fake eyelashes that you can wear only for a day or two. They are available in synthetic or natural hair material but you can't shower or sleep with them on. Semi-permanent lashes are what we call extensions and they are also applied with an adhesive but it is stronger than what is used for temporary lashes.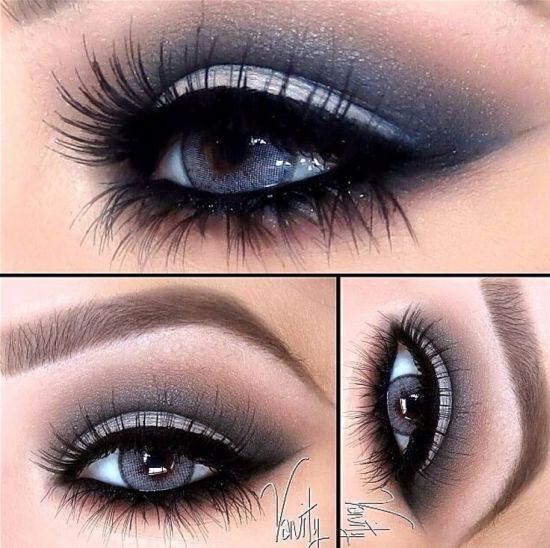 Process of Getting Eyelashes Extensions:
It takes one to two hours to attach extensions to your natural lashes provided the procedure is performed by a certified stylist. Naturally, a person (man or woman) gets 40 to 90 lashes per eye through this procedure and the number actually depends on his or her natural lashes condition.
People with thicker natural lashes will receive a lower number of extensions while someone with poor lashes will receive a greater number of extensions. When you notice a thinning or falling out of extensions, you can visit your salon for touch ups or refills. Touch ups are much cheaper as compared with receiving a whole new set of lash extensions. As long as you pay routine visits for touch ups, you will never need a new set of extensions.
Eyelashes Extensions Pros And Cons
Everyone prefers different looks; some want dramatic appearance while others like something natural. There are pros and cons to everything and semi-permanent eyelashes extensions are no exception.
Benefits of wearing extensions include they look feathery and more feminine and are light weight when compared with temporary fake lashes. You don't have to wear heavy make up on eyes when you wear extensions, because your eyes genuinely look gorgeous and appealing.
The downsides above all include their cost. OHSU's Casey Eye Institute experts say that eyelashes extensions can cause infections because in most cases, these are not sterile and contain poly-nylon material. There are spaces in between strands of lashes where bacteria can reside and furthermore, the warm environment of natural lash line supports the growth of bacteria.
Also the glue (if it is not approved by FDA) can cause a lot of allergic reactions. However, infections and allergic reactions appear only in those cases where lashes are not sterile or glue is not FDA approved so the chances are rare.
Dos and Dont's of Eyelash Extensions: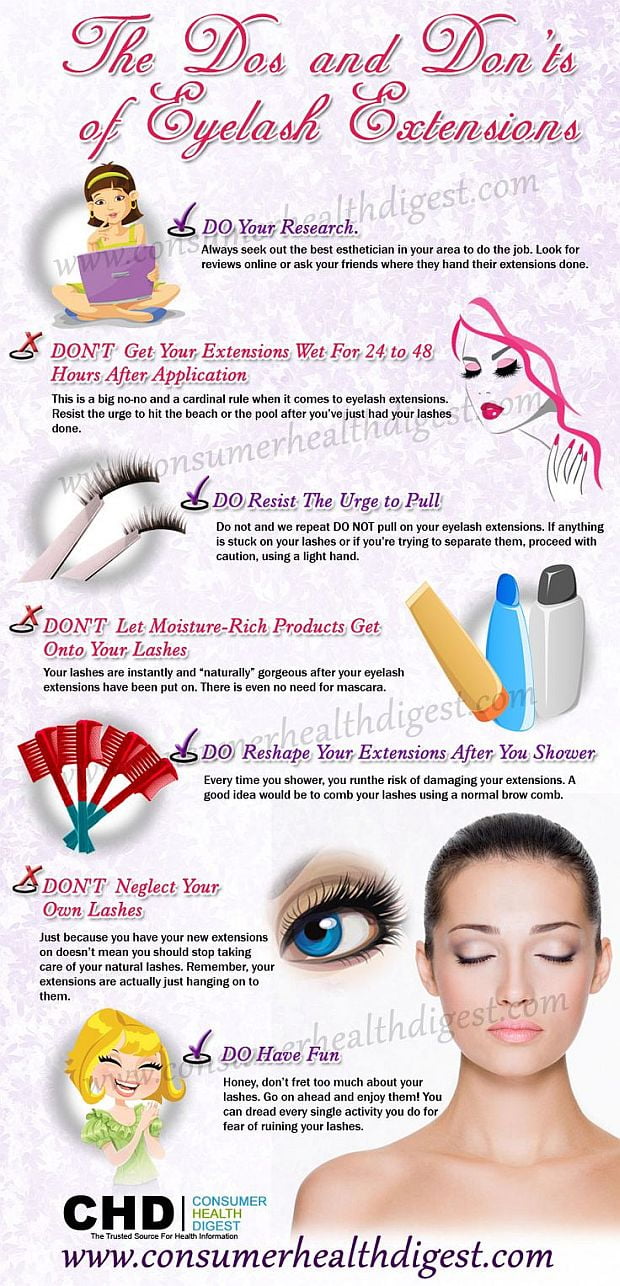 Eyelashes Extensions Cost:
Eyelash extensions cost varies and depends on the expertise and popularity of the stylist and salon you refer to. A normal salon will charge you $75 including your first fill. Then they offer you different kinds of lash sets ranging from basic set to dramatic full, and extreme full sets of eyelash extensions.
The prices also differ on the basis of whether you hire a regular, senior, or master stylist. Then refill costs are based on the number of lashes attached to eyes on each visit. The famous lash extension services charge $250-$600 and touch ups fee will range somewhere $75-$150 so it is quite an investment.
Xtreme Eyelashes Extensions:
Xtreme Lashes is the global leader in eyelash extensions and the manufacturer's official website not only helps you find a certified stylist but they also train you to become a stylist. You can also find stunning eyelash extension products, lash care products, and opportunity to become a cosmetic retailer. The company claims to be the ultimate solution to thicker, longer, and gorgeous eyelashes.
They manufacture their eyelashes extensions to mimic your natural lashes and ask for the application only being performed by a qualified Xtreme Lashes expert stylist. These extensions are not the traditional fake eyelashes or implants. You'll find them MRI safe and very comfortable to wear for any occasion be it swimming or wedding.
Another important feature of these lash extensions is that the stylist never applies them directly to your skin so there are rare chances of getting an infection when you wear them. You'll only need a few routine touch ups such as visiting the salon once or twice a month, and you can have amazingly beautiful lashes indefinitely. Most of the eyelashes extensions reviews also support Xtreme eyelashes extensions usability.
Eyelashes Extensions Before And After Pics
Below we have placed a few eyelashes extensions before and after pics for you to develop an idea of how much difference extensions will make in your overall look. All these images are taken from one source, Xtreme Lashes that is one of the most popular names in the eyelashes extensions industry.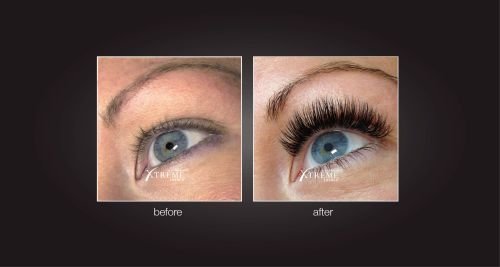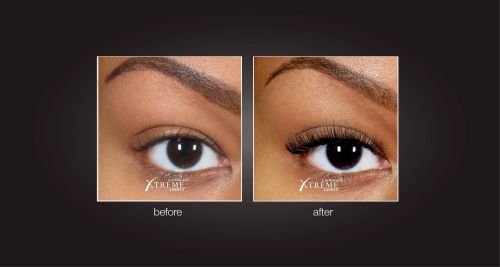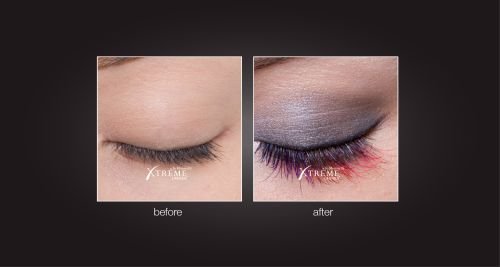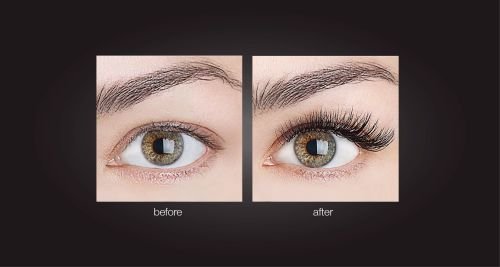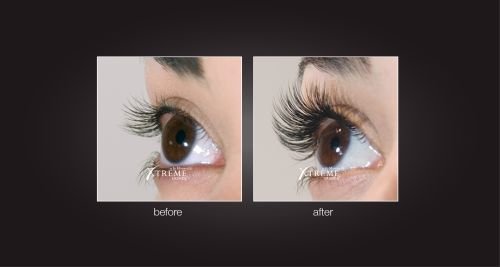 By going through these lash transformation pictures, if you are tempted enough to get a pair of eyelashes extensions, then consult a certified lash stylist in your locality but don't take the risk to visit a non-certified stylist.