An Ideal Full Face Drugstore Makeup On Budget [Video Tutorial]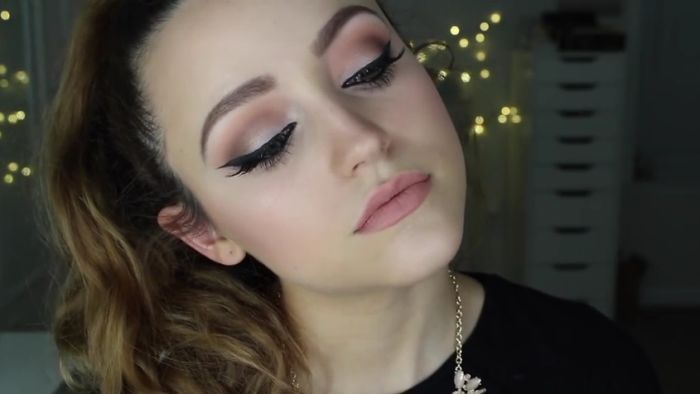 Buying expensive makeup always feels nice since you know that you are going to treat yourself. Expensive products are good for your skin and give better result even when applied by a dummy. There are several drugstore makeup products that deliver somehow the same results as you will get with any expensive brand, then why not to save hard earned money.  Here we have a superb full face drugstore makeup tutorial in which the girl uses affordable makeup products and brushes and her expertise brings brilliant results. No one can easily guess that this flawless face is done with ordinary makeup brands.
This makeup tutorial explains getting a flawless face with seriously amazing winged eyes for a perfect evening look. After watching the video, you'll be convinced that you don't need to spend tons of money on makeup products when there are cheaper options available. For example, Maybelline's gel liners and concealers, Rimmel of London's eye pencils, NYX blushes, Revlon and Neutrogena's foundations, and Loreal's infallible eye colors are serious game changer. NYX, Revlon, and Max Factor give some seriously hip lip colors that have good staying power and gloss.
Check out this full face drugstore makeup tutorial video and learn the tips and tricks:
Everything used in the video is easily available on any drugstore makeup shop online or in your locality so you can purchase almost everything under $20.