60 Quick And Easy Hairstyles For Short, Long & Curly Hair
Do you know that you can create many quick and easy hairstyles with very few hair products and tools and these hairstyles are really salon-worthy and will earn you memorable compliments? And it doesn't matter if you don't receive compliments because you've not spent a lot of time and money at the salon.
There are times when you don't have much time to even think about a hairdo like when you don't have plans to go to a party and you immediately decide to go because your friend threatened that she will not talk to you ever if you didn't visit her home for the party. So you must know some quick hairstyles to do in ten minutes or even less so you can get ready without hassle.
Try to master those easy hairstyles that may be simple but look like you've made a lot of effort. Then there are times when we wake up in the morning and want to do something unique with our hair but run short on time. So this list contains some quick and easy hairstyles for busy mornings as well.
Easy hairstyles for long hair
1) Pack a ponytail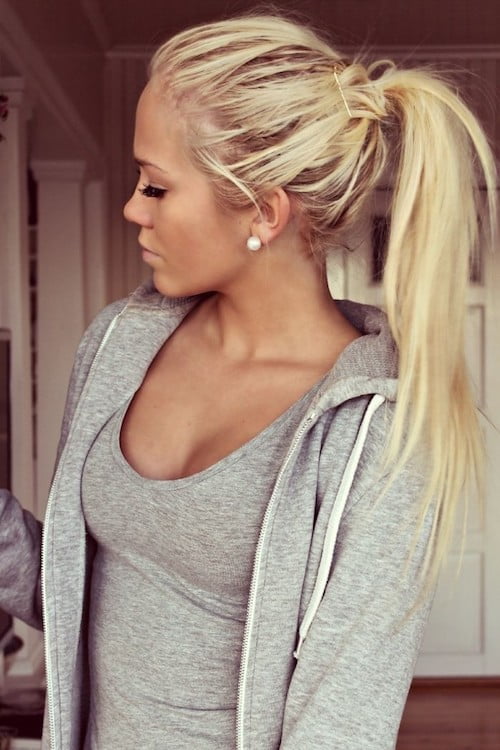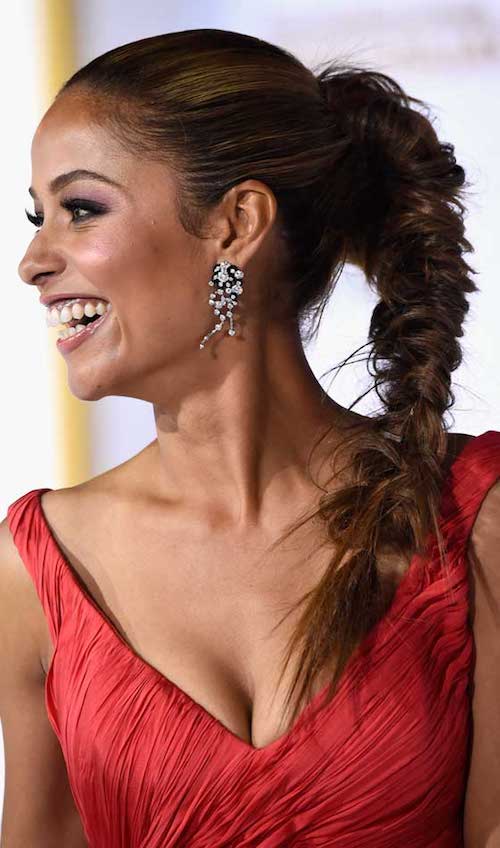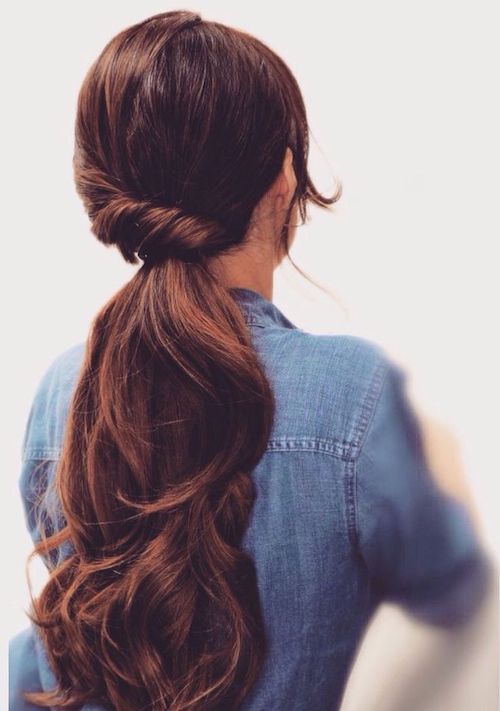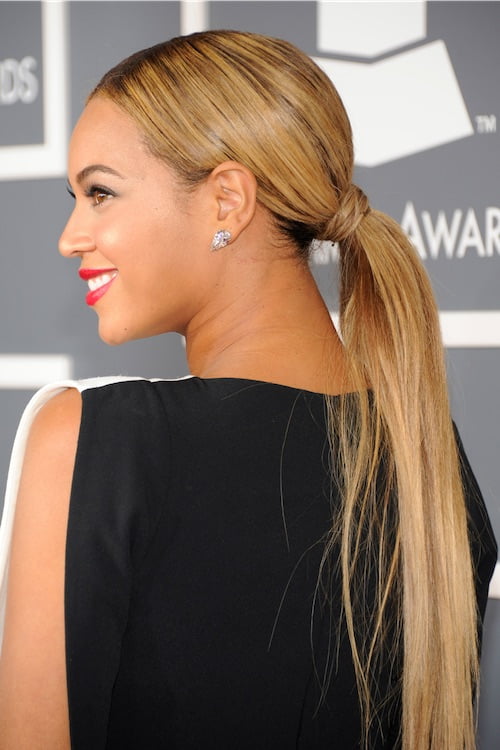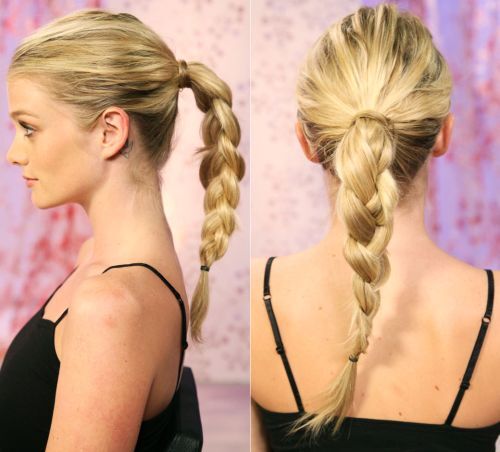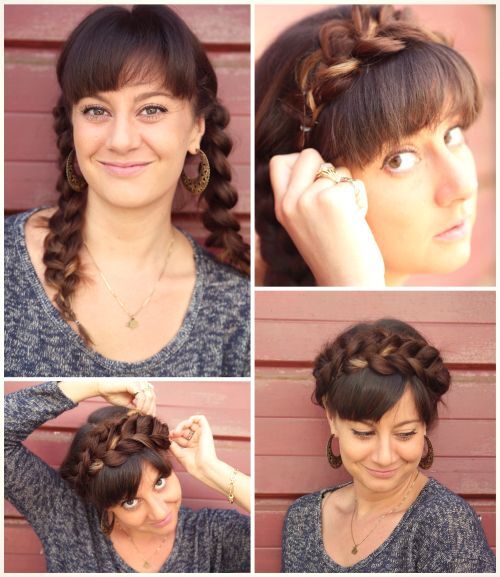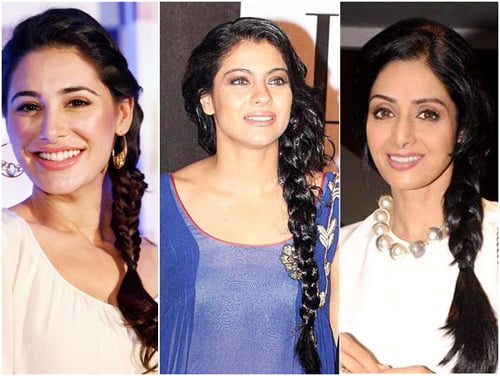 Braids are the most versatile hairstyle for long hair because they can be cute, formal, romantic, chic, and hot. Even a simple braid is convenient, cool, and perfect for summers.
2) Style those golden locks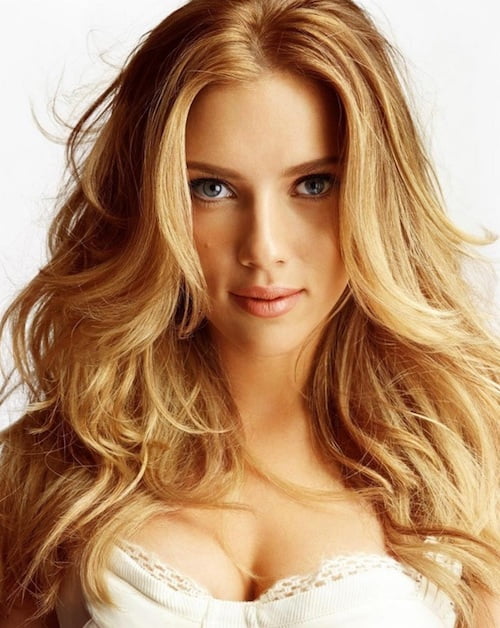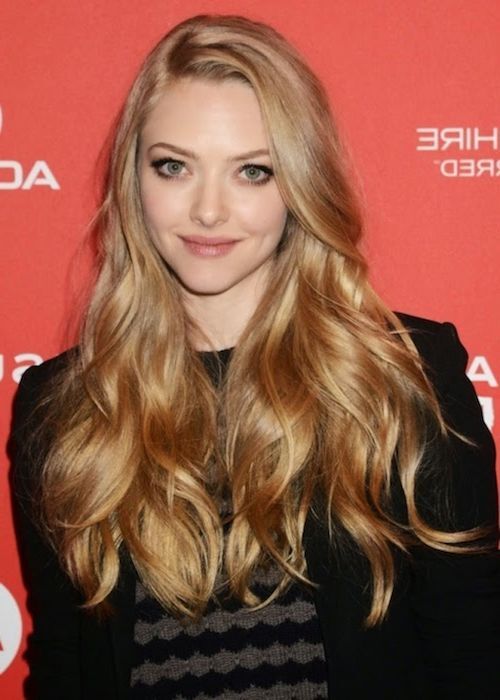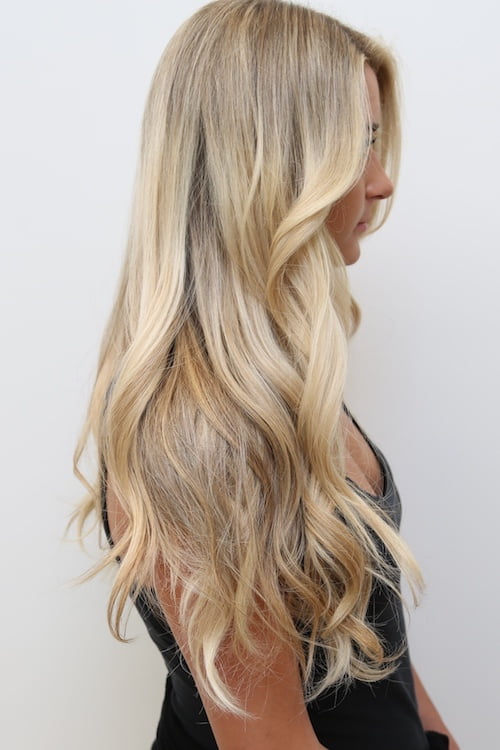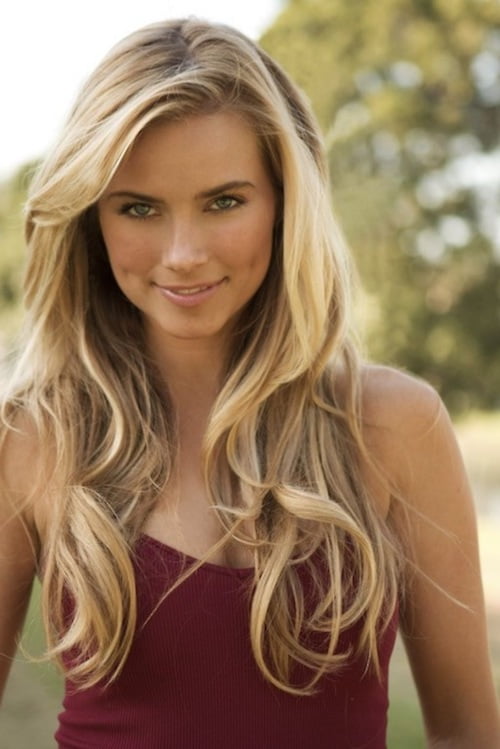 Blow out your hair for a smoother look and it's good if you apply a soothing gel for a shiny appearance. Now curl your hair with a large barrel curler.
3) Long hair twist and pin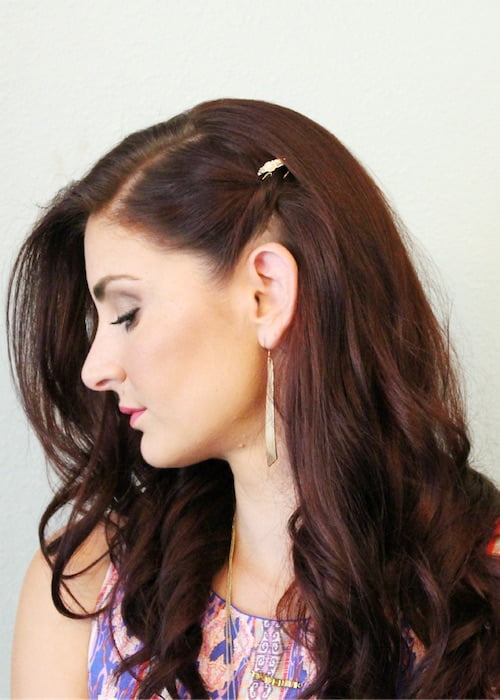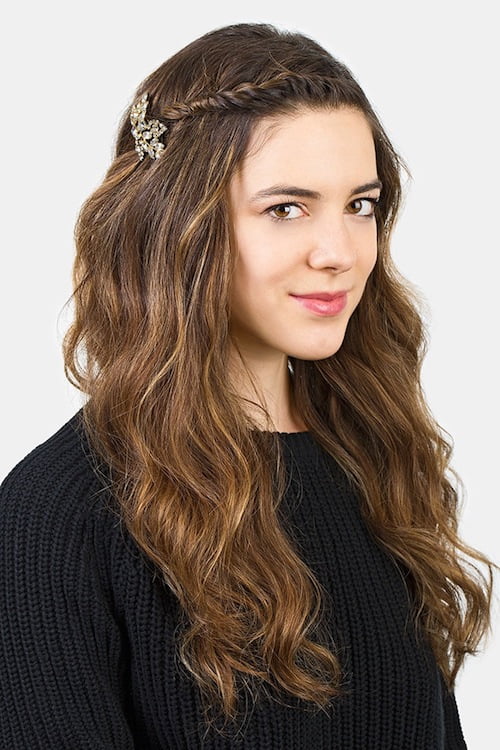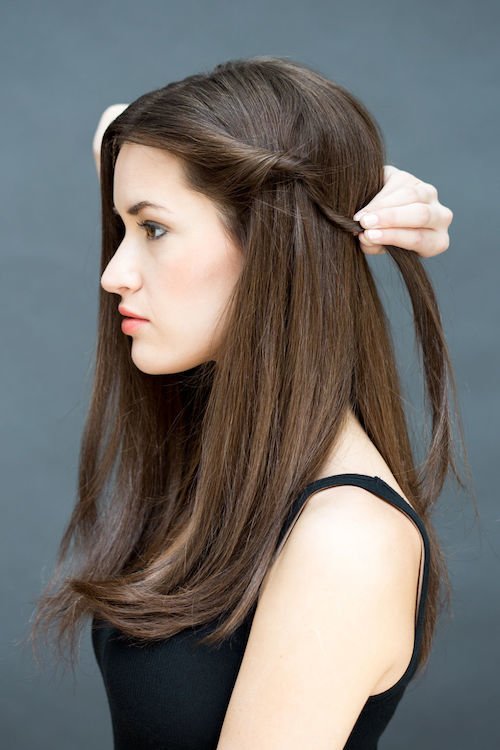 Side part your hair in the normal way and then taking a 3 to 4 inches section of hair above the ear, twist it once or twice and secure the twisted end with bobby pins.
4) Bun style high ponytail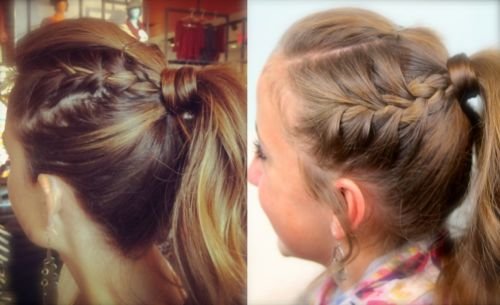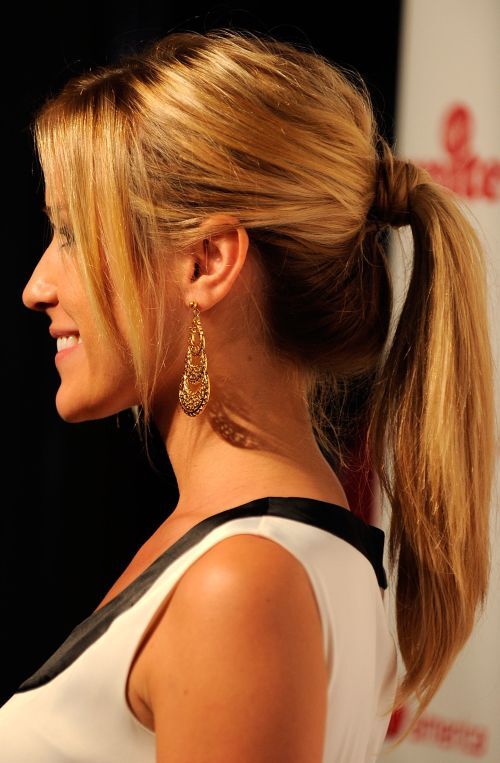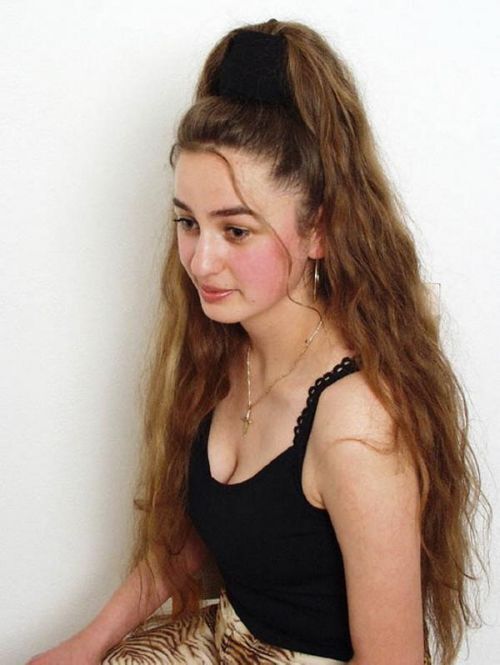 This model wears a bun style ponytail high on the head and it looks very cute because she has wavy hair.
5) Side Braid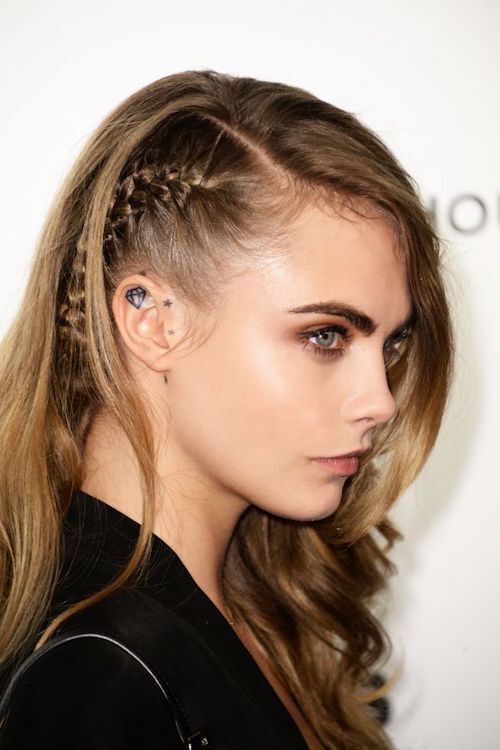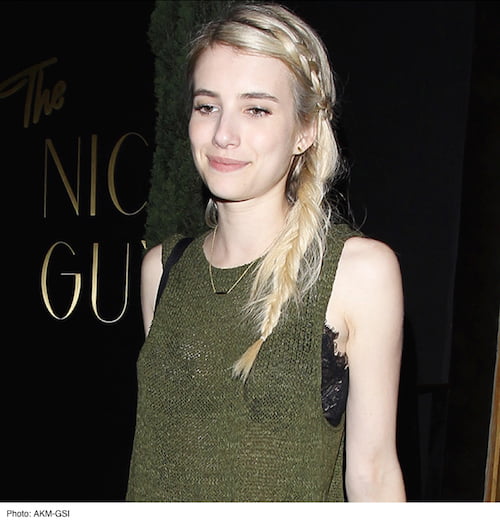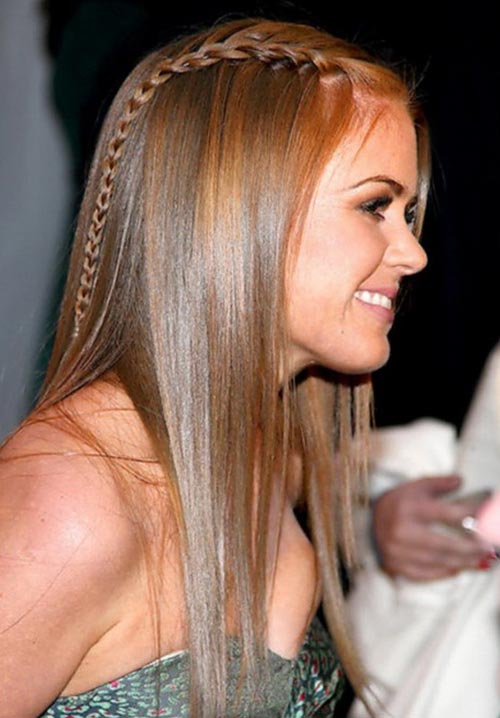 This hairstyle is good for fine straight hair. Taking a section of hair from the middle of your head, make a braid slightly towards one side of your head and take it towards the entire length.
Quick and Easy hairstyles for short hair
1) Braid in a bob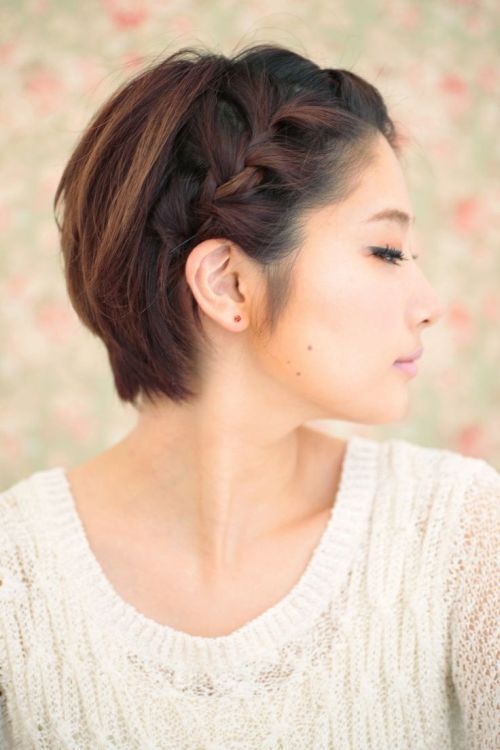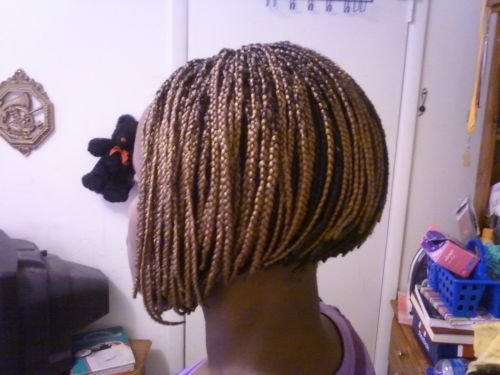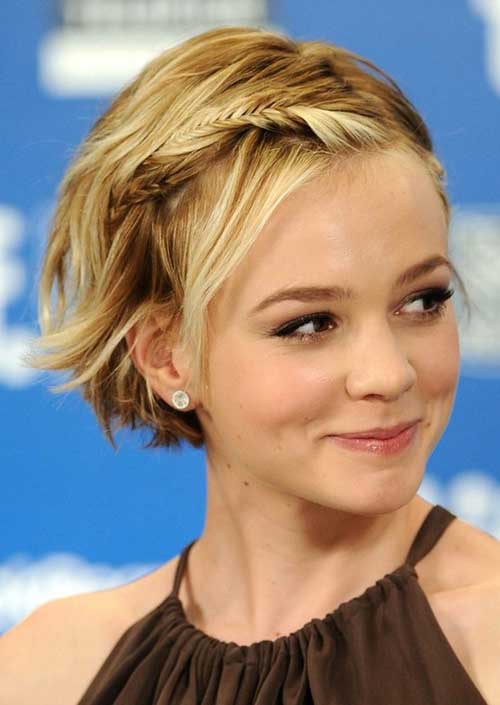 A very sort bob is side swept and a rough braid is made with the hidden end.
2) Angled bob with bangs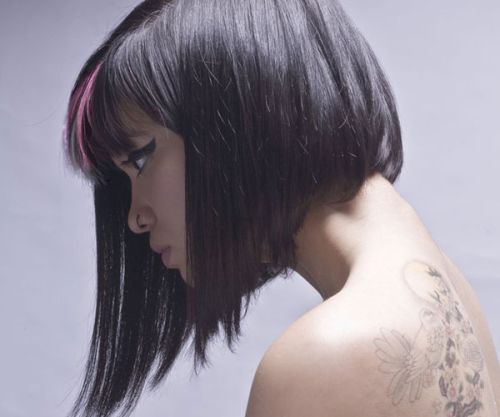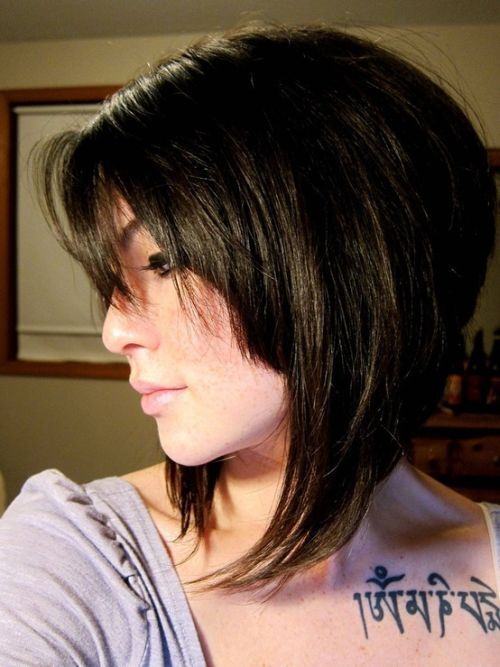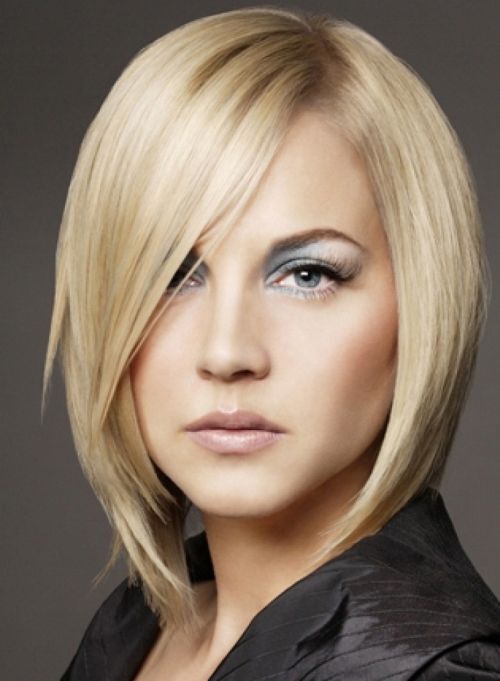 An angled bob is blow dried with big round brush and a mousse is applied only to the top section to lift it up.
3) Headband updo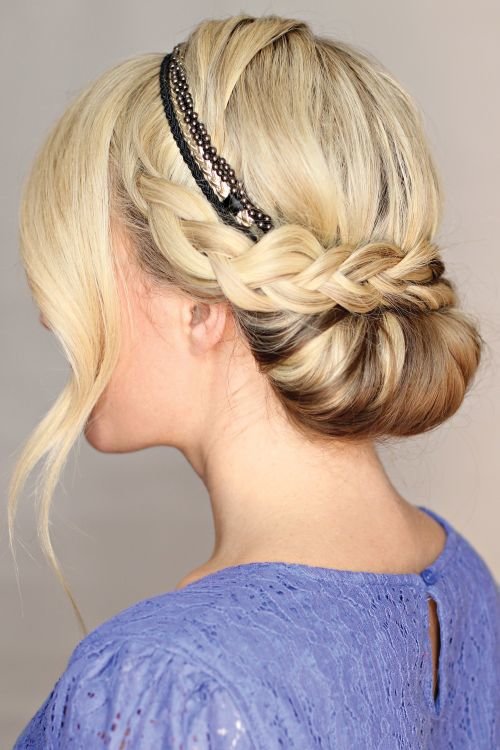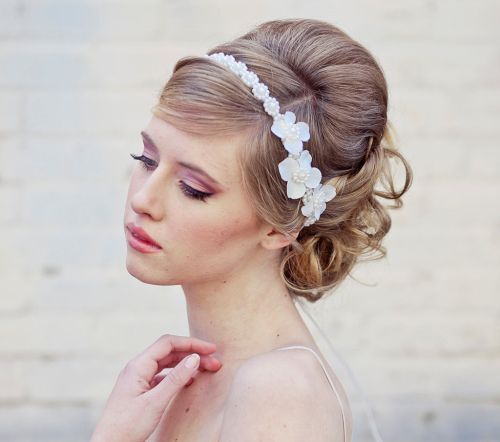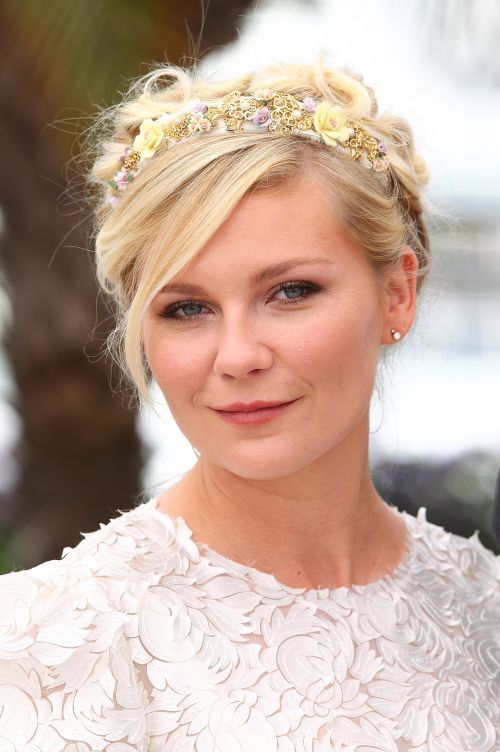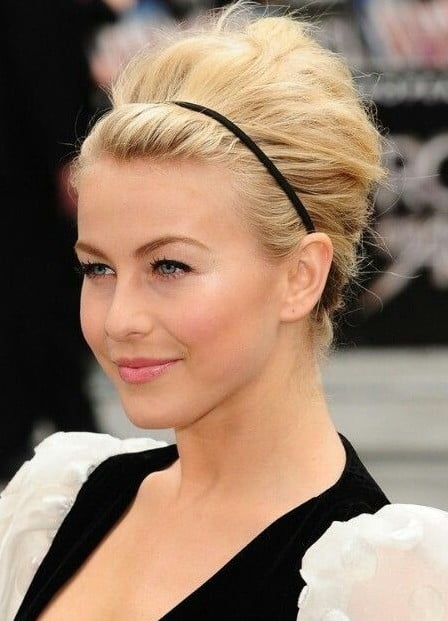 Very thick and short hair are back combed towards the back and secured with pins. Then the actor has worn a headband on the forehead to maintain the look for the whole day.
4) Perky bob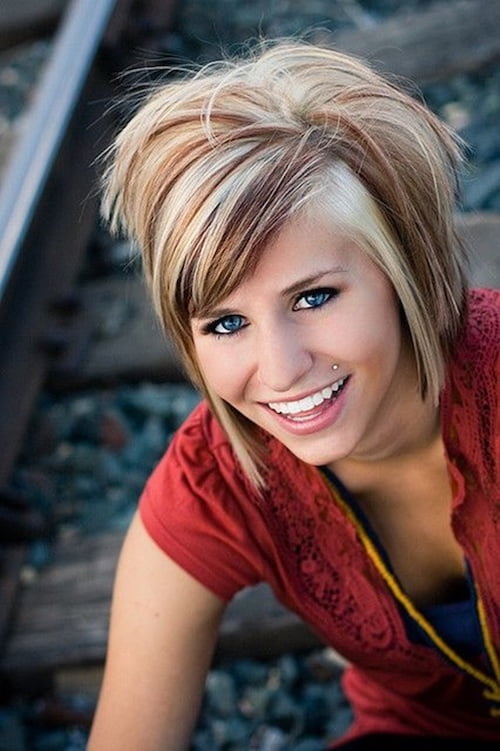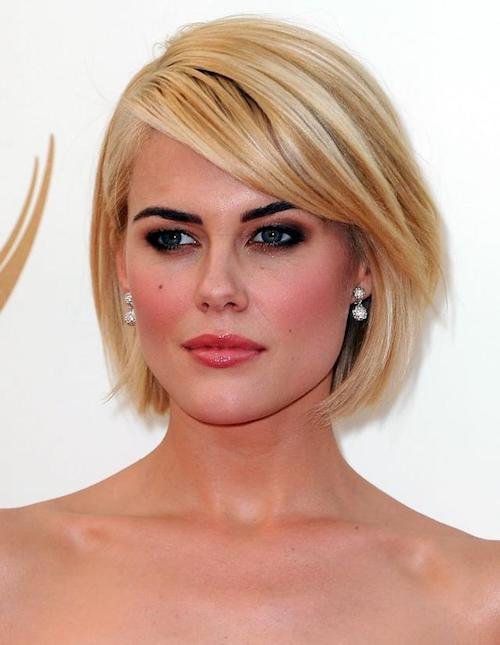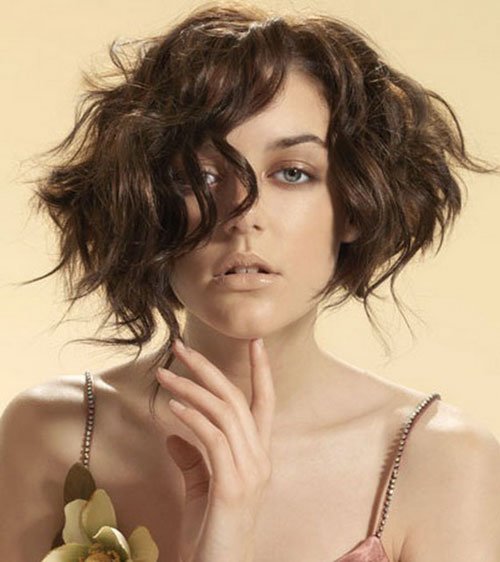 Apply some mousse to create volume, and then curl the ends of a simple bob outwards and then run fingers to loose curls and create a perky look.
5) Pixie cut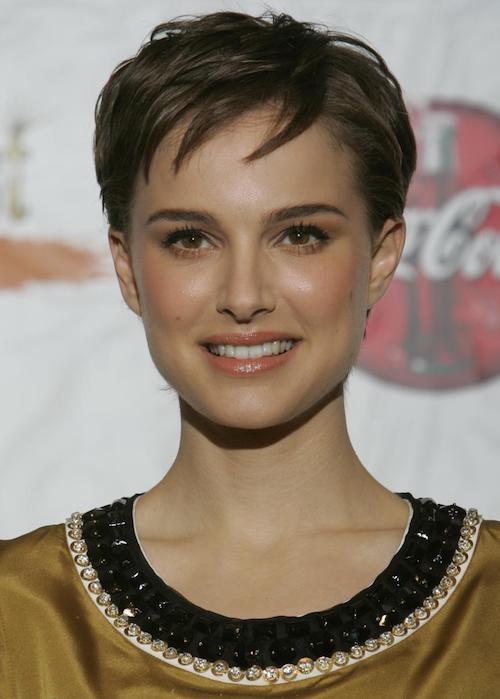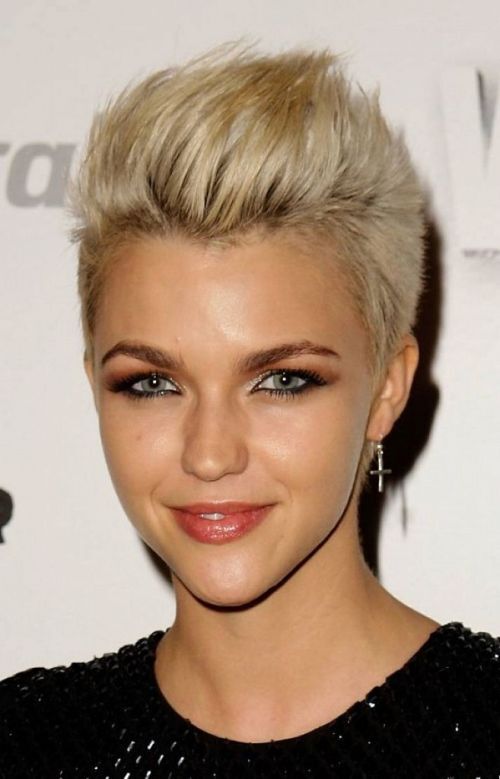 The top section of hair is lifted up for a Mohawk kind of look and the sides are lied straight for a faded appearance.
Easy hairstyles for curly hair
1) Medium Length Layers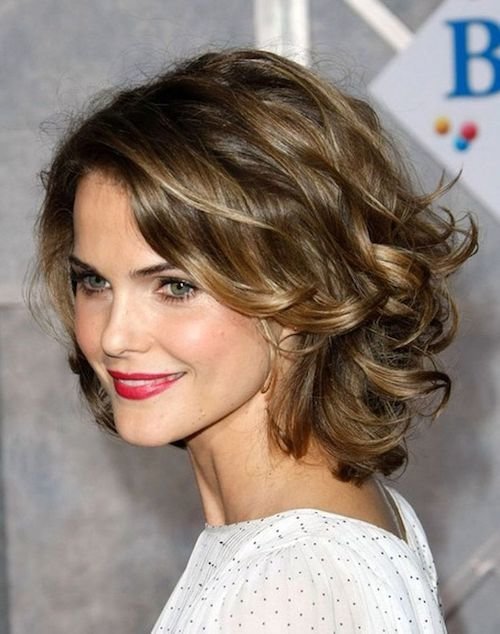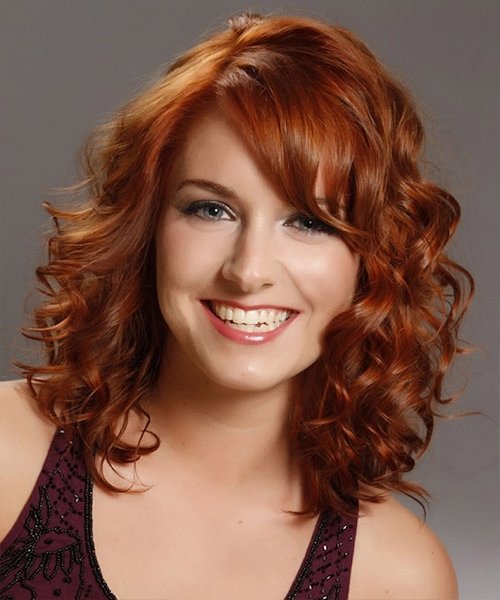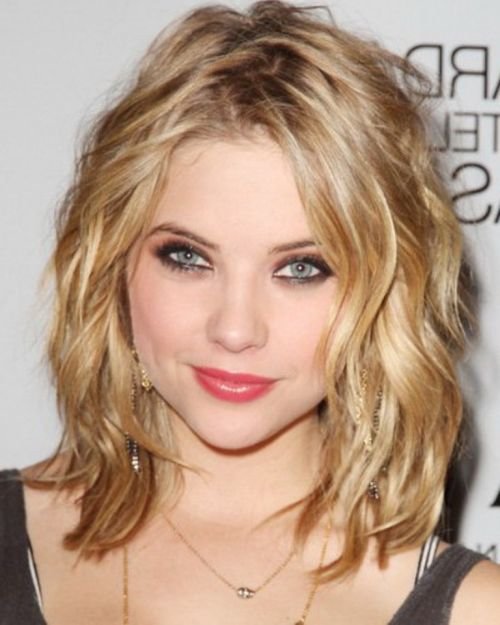 Curly hair are a bit difficult to manage when they are extra-long so the ideal height for curly hair is medium. Give your curls a few layers as this will not only reduce their fizziness but will also create style.
2) Pinned Side Updo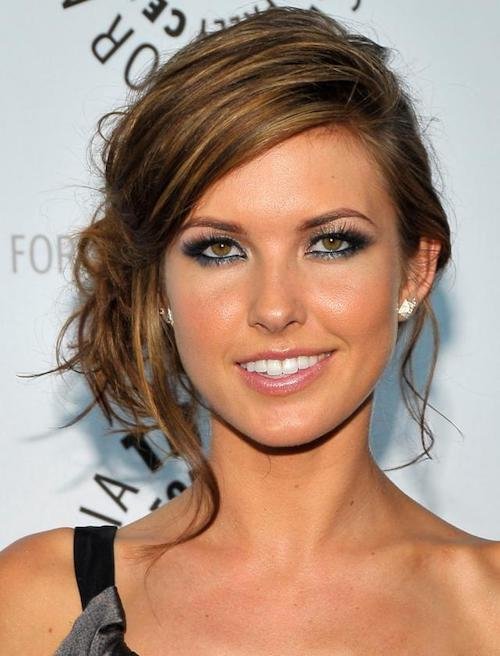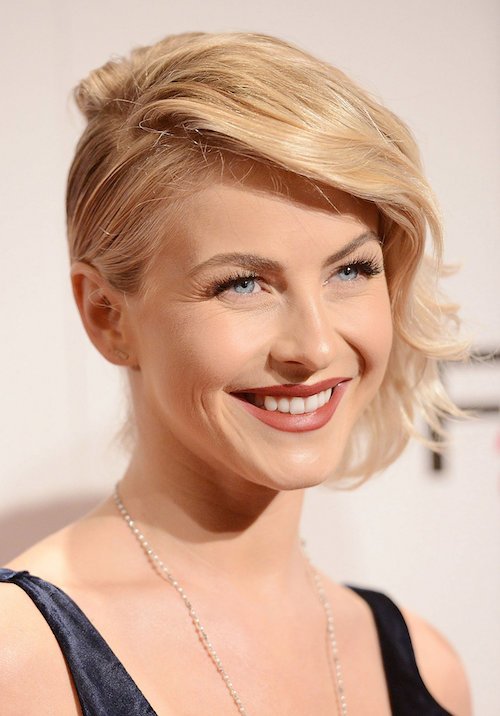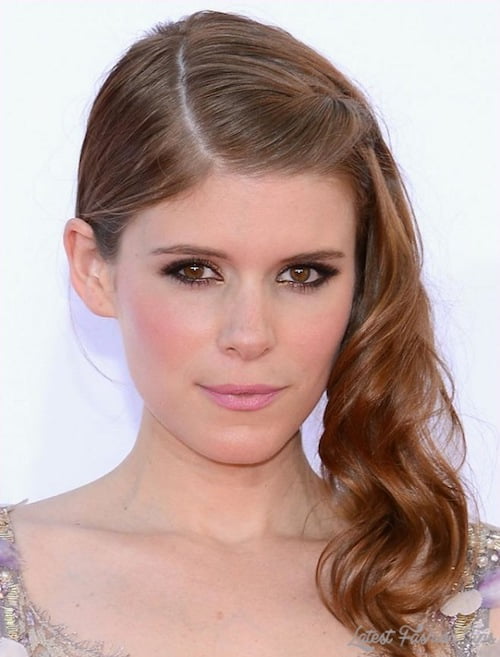 This is an easy twist and pin kind of up do that is made towards one side only. This is for the days when you're sick of styling your curls.
3) Cute and curly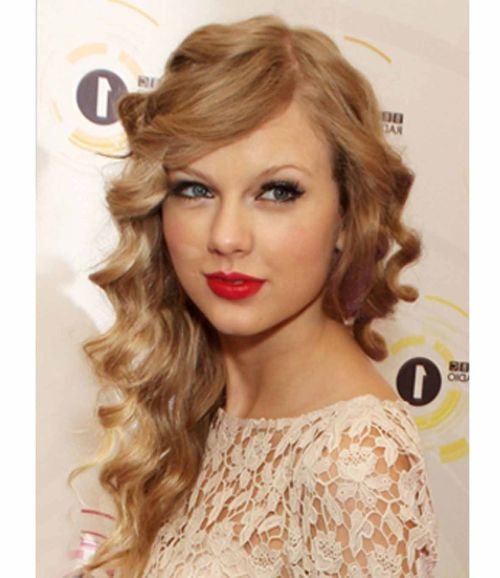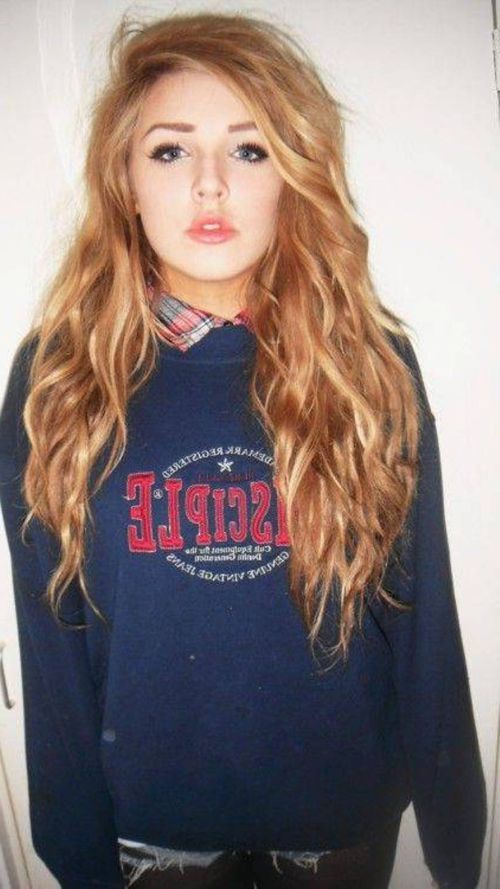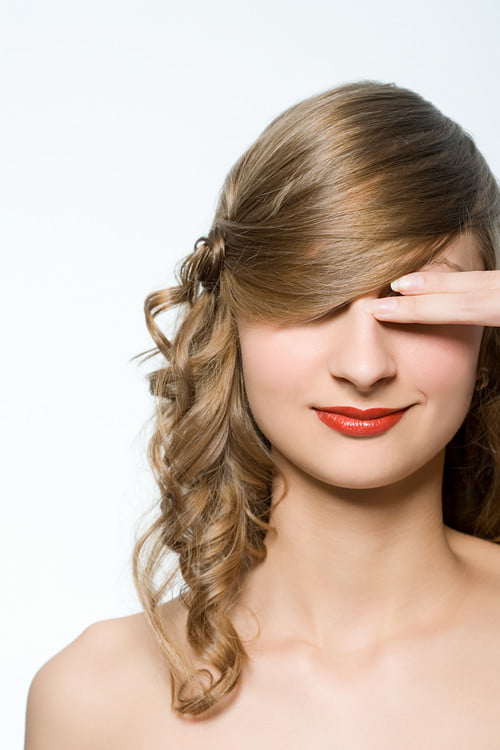 Straighten your hair from top to middle and leave the rest in curls. Make a deep side sweep and taking all hair from the larger part secure in a knot like you do while making a side pony but remember to keep your hands loose.
4) Half Updo for Curly Hair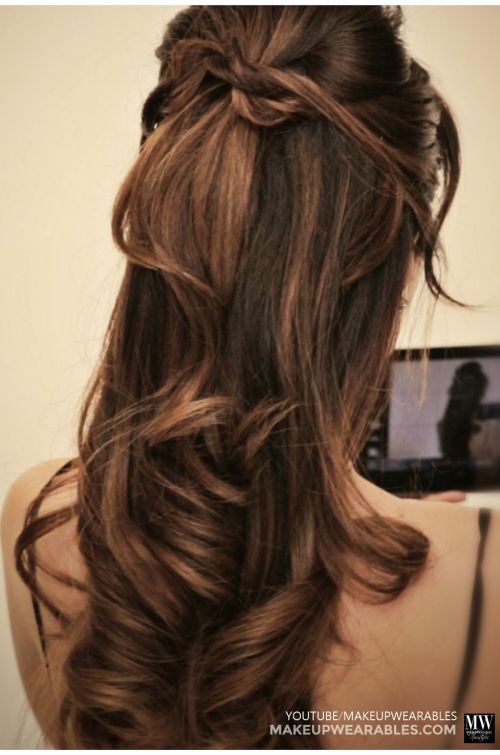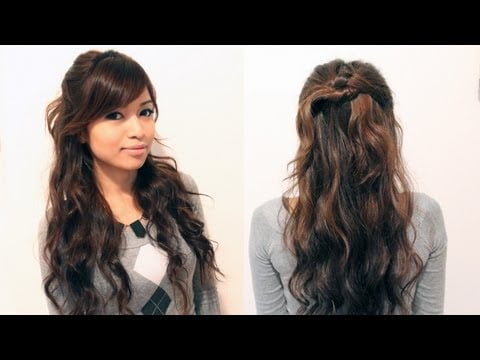 Leaving the front fringe, secure half section of your hair at the back and make four braid like twists horizontally.
5) Secure with Headband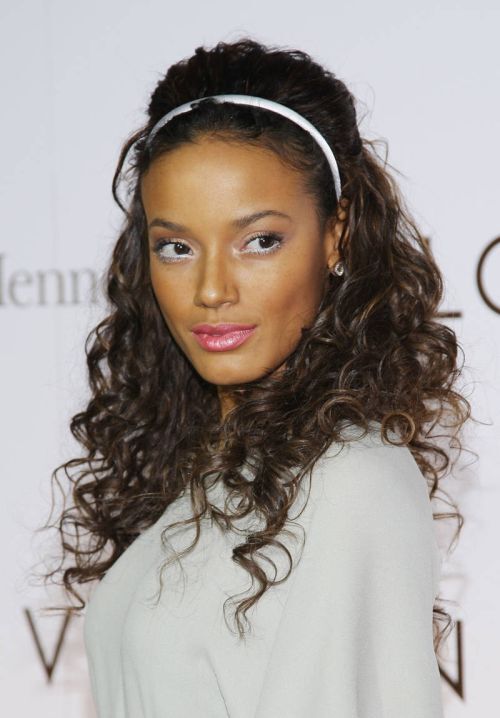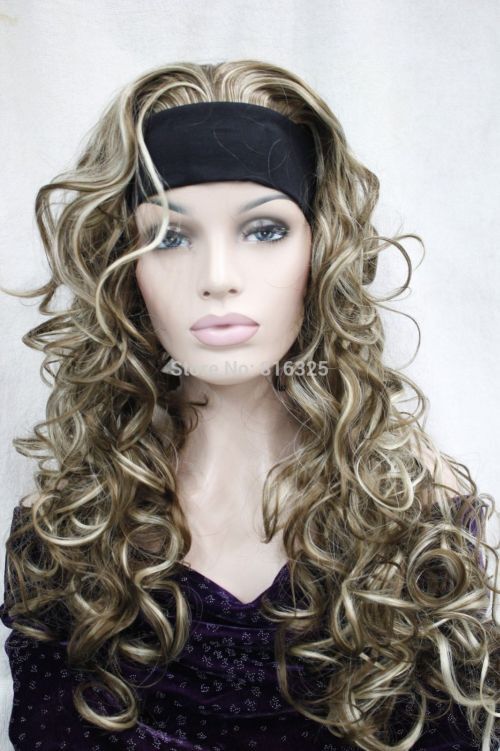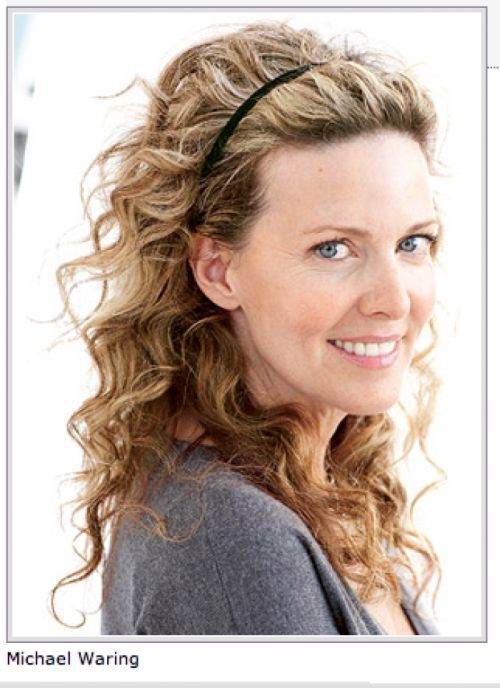 This hairstyle is for the times when your curls refuse to sit any way. Wear a headband and you're ready to go out.
Easy formal hairstyles
1) Volumized curls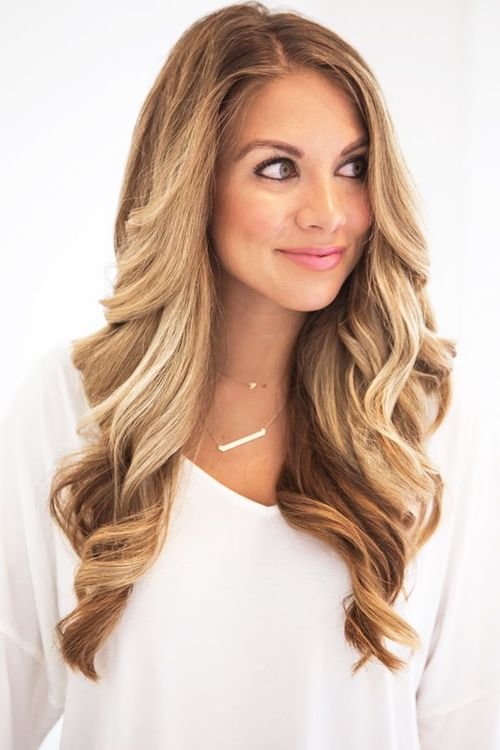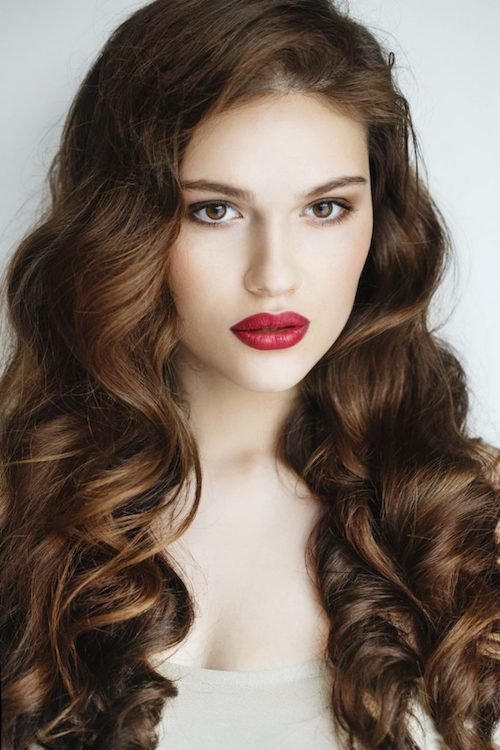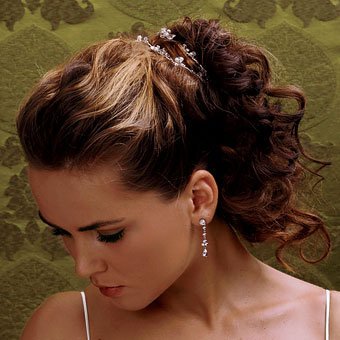 Apply a mousse and then curl enhancing gel to define your curls. Now comb upwards lifting your roots to create maximum volume. Then secure hair into a medium high ponytail and wear a fancy banana clip or hair band.
2) Formal Style for Straight Fine Hair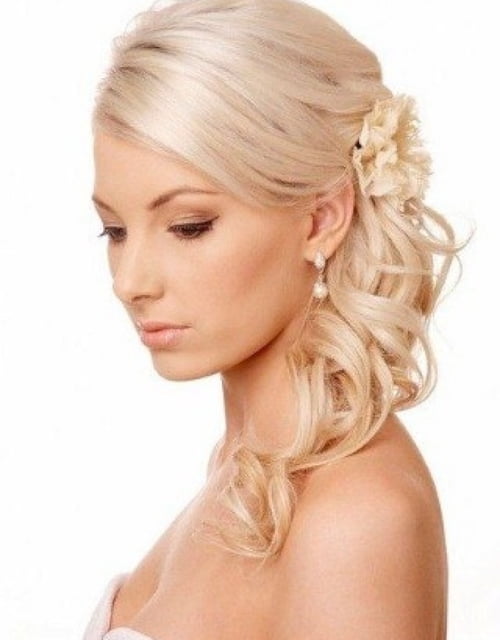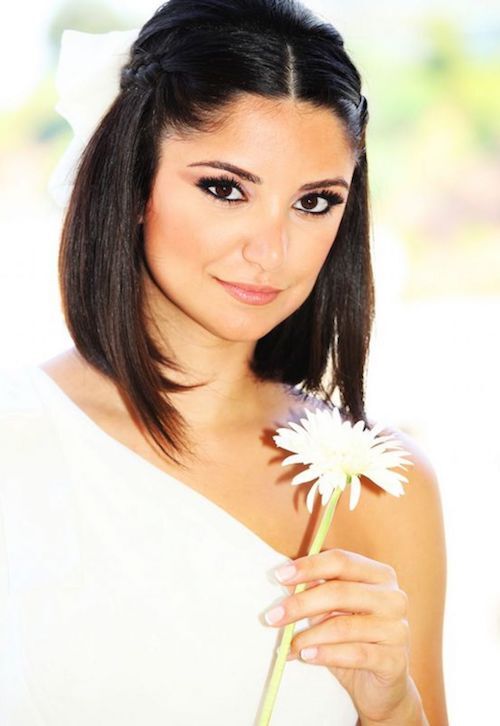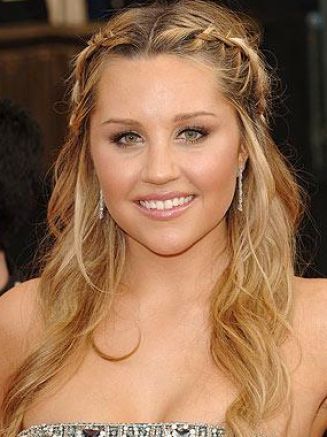 Center part your hair and taking small sections of hair from the middle make their braids and end those braids behind the ears.
3) Half up half down with height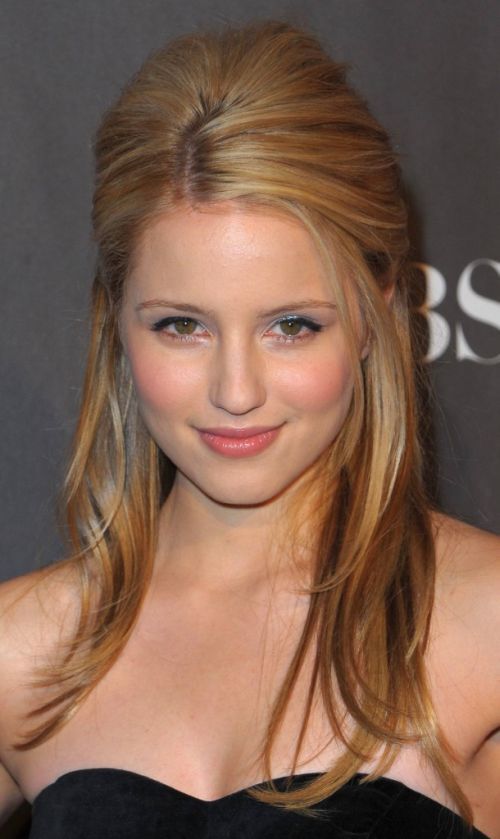 You can use padding if you have very thin hair otherwise tease your hair on top of your crown to achieve this look. Then slightly side part 2-3 inch section and secure taking half section at the back.
4) Knot at the back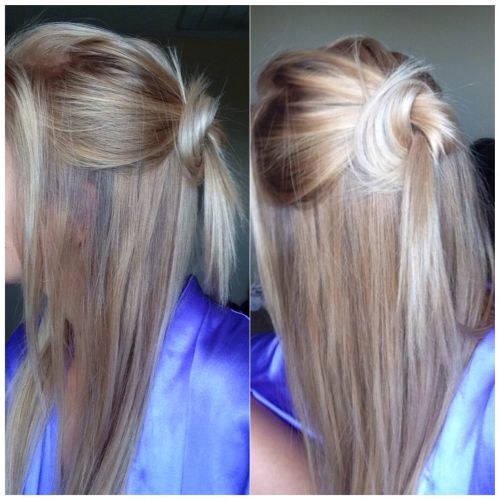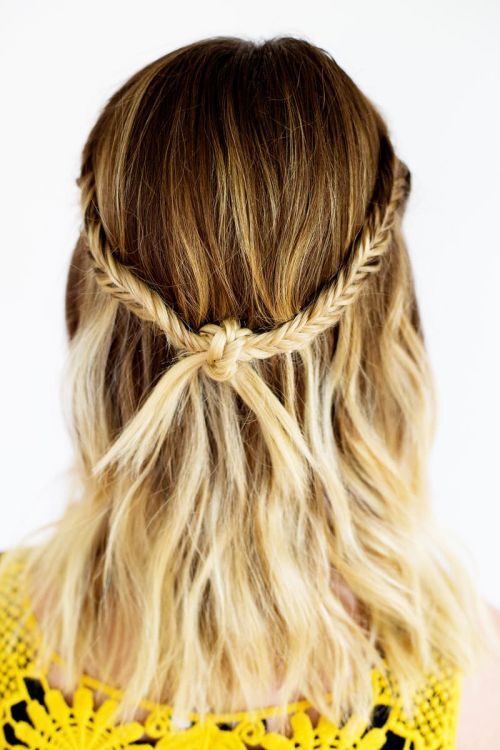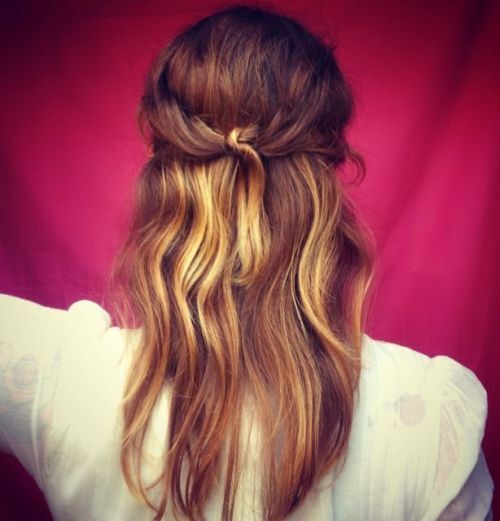 Back comb your hair and taking a few strands from each side make a knot at the back. This kind of quick and easy hairstyles are wearable on weddings.
5) Floating fishtail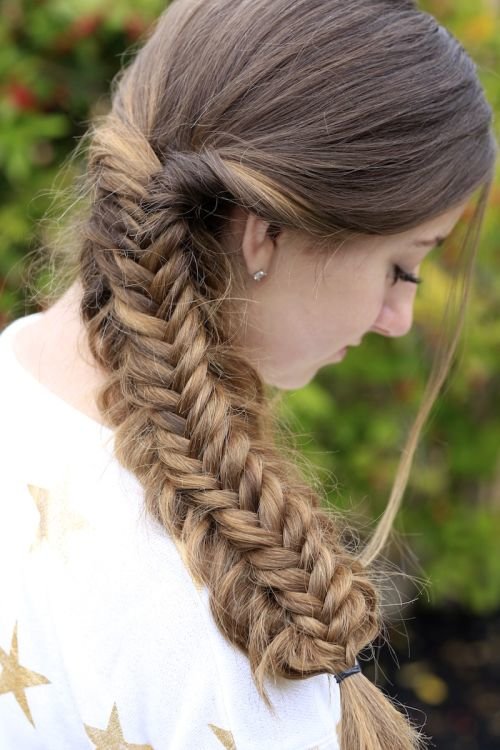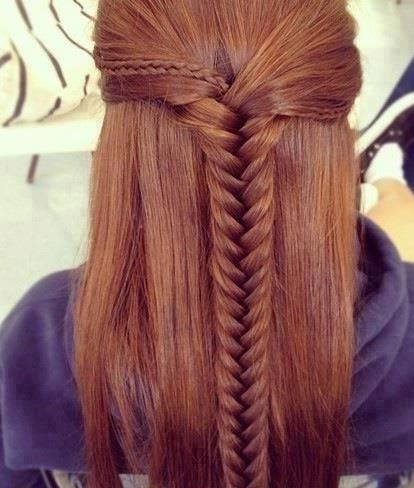 This hairstyle is for very thick hair. You can make pigtails before making this fishtail or simply make a fishtail at the back by taking a small section from front on each side.