Long eyelashes have been every woman's dream for ages. Flawless skin and full figure women also want extra-long eyelashes as this is associated with the symbols of femininity around the world. We see a lot of advertisements of famous mascara brands in fashion magazines every day. But these ads are somewhat misleading because their models usually wear false lashes so it becomes very difficult to get an idea of the actual result of the product.
Women also wonder if that brand can really yield them such a wonderful effect and it is their lack of knowledge on how to apply mascara that keeps them from getting the same results. To some extent, this approach makes sense because the right method of applying mascara makes a difference.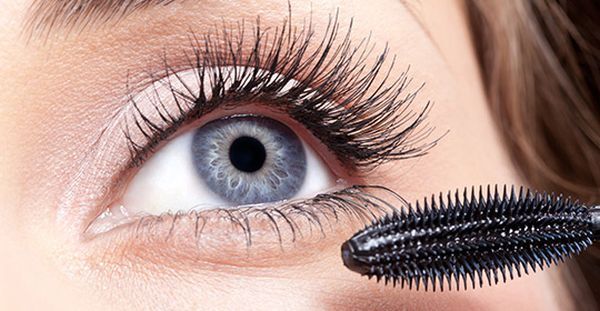 As we all know that mascara makes our lashes look bigger in size, darker in color, and curlier and more defined but the actual results don't depict the same as is visible in the advertisements.
There are a few basics that you should know before applying even the best mascara brand available to you as this will have an effect on the end result and you'll be able to make the maximum of what you have paid for.
How to Put Mascara On Perfectly
1. First of all, never try to test mascaras while buying such as over the counter testing. It is highly recommended to avoid such testing due to hygiene and eye safety purposes. You'll find lists of the best mascara brands on the internet, along with their critical details of why and why not you should buy them. So read a lot of reviews from authentic beauty and cosmetics websites before going to actually buy your mascara although you can always place an online order at the official website of a manufacturer.
2. Second, we'll recommend you to buy only black or brown colors in mascaras because mascara is all about definition and drama, color has almost nothing to do with this effect. Although you can choose colored mascaras if you're going to get a makeover for a fantasy theme party or so.
Well, black and brown colored mascaras give you the best possible results while don't expect much from other colors. Unnatural colors also don't look sophisticated and flattering so it is better to avoid them.
3. The third tip on how to put on mascara to avoid flaking and smearing is to do it last of all. Applying mascara should be the last step of your eye makeup. It will also help you avoid overdoing mascara coats to compensate for the yet unapplied eye shadow and eyeliner effects. Following each coat, you should double check if there is any smudge.
Don't try to clean the smudge unless the mascara dries naturally. When it is completely dried, clean it with a cotton swab and reapply your makeup if you see anything swiped away with the swab.
4. Another useful tip to apply mascara perfectly is to keep a clean old mascara wand in your handbag as it will help you clean excess product in just one go. You can also separate your lashes with this clean wand. Make sure you wash it out after every few uses otherwise you'll see product buildup on the wand and it will not do any good to you.
5. Finally, mascara has to be applied in layers, two coats to one eye and then turn to other eye and apply two coats on that eye. Then turn back to the previous eye but don't dip the wand into the bottle every time because it will overdo the application. The end result should not be spikey and clumped lashes.
Also see the tips on how to get the most from mascara (by thebeautydepartment)

Mistakes To Avoid While Applying Mascara
One biggest mistake most women make is that they ignore lower lashes that give an unnatural look. The perfect tip on how to apply mascara on lower lashes is to hold mascara wand perpendicular to your eye and then coat your lashes with a back and forth movement.
Another common mistake we usually make while buying mascara is that we judge the quality of the product with its price that is not the right way to purchase.
If you waste a lot of money on buying expensive brands, it is not necessary that it will give you long lashes every time. Some drugstore versions are as good as famous brands we buy from a departmental store.
Waterproof mascara must not be used on regular basis because wiping it off your eyes requires a good amount of cleanser and rubbing your eyelids that can give you wrinkles and gradual loss of lashes. It's a big no no to curl your lashes after you have applied mascara, always do so before application for maximum results.