If you want to understand the concept of hero-worshipping, you need to visit the world of the Bollywood fan club. With almost all Indian having a hero that they secretly worship and admire, raising them to almost the level of Gods, the Bollywood fan club can often seem like an array of madness.
However, with film celebrities moving beyond the simple realm of acting, to being humanitarians and linked with many charities that attempt to help the poor and the needy, this craze can be partially justified. In fact, most of the popular celebrities in India have helped the poor and celebrated amongst the commoners, thus, earning their respects.
Now, let's see what our Bollywood fans do for their favourite celebrity:
1. Opt for clothes inspired by Bollywood movies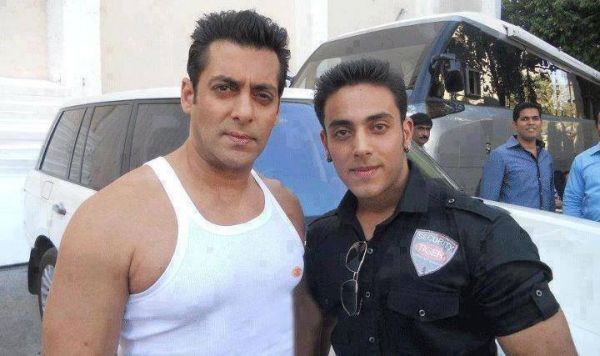 Fashion trends in India are inspired mostly from films and the clothes worn by film actors rather than the fashion industry. From sarees to shirts, there is no piece of clothing that has no connection to Bollywood. Whenever a popular movie breaks sales record, the stores can be found to be overflowing with similar clothes as the protagonists in the movie are seen to be wearing.
2. Hairstyles inspired by Bollywood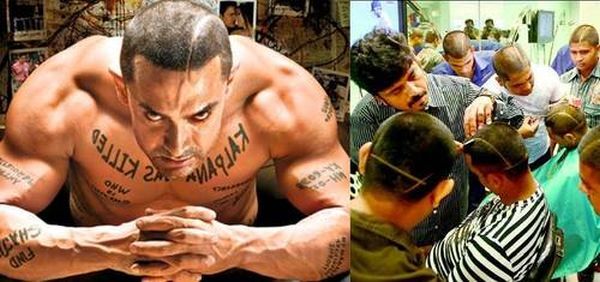 Apart from clothing, the effects of Bollywood can be seen in a number of spheres of daily lives. One such instance can be found in hairstyles. The most relevant example for this can be cited in the Tere Naam hairstyle sported by Salman Khan. The wave took over all of India and people could be found in all the gullies, sporting the look. The same craze worked with Ghajini.
3. Do crazy things for a simple glimpse of their favourite star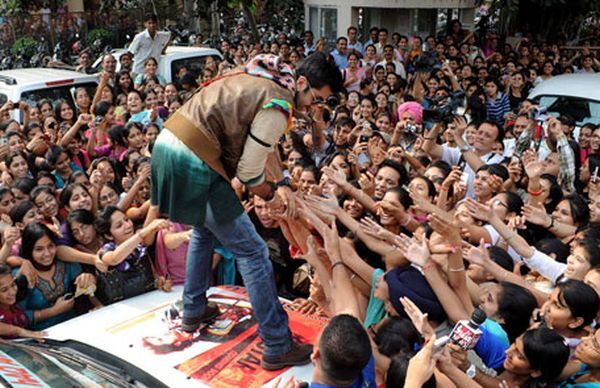 From standing hours in front of their houses to crowding in front of trailers under the scorching sun, Bollywood fans will do almost anything to catch a glimpse of the star, for seeing someone they have admired in the screens and seeing them in flesh are two different feelings altogether.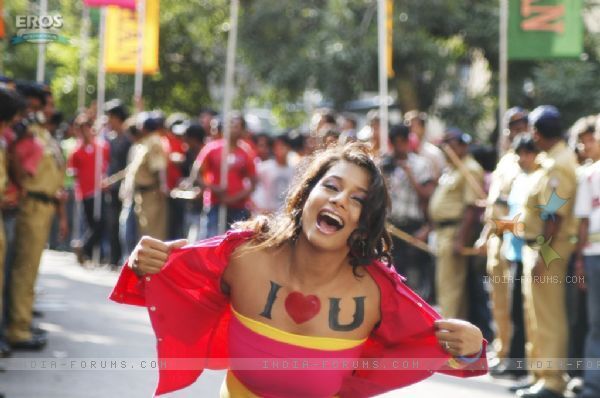 If you have watched Billoo Barber, you must remember a scene where the village folk climb up trees to catch a glimpse of the superstar shooting in their villages, and that is only the beginning of the extents they would go to.
4. Have temples dedicated to worshipping film actors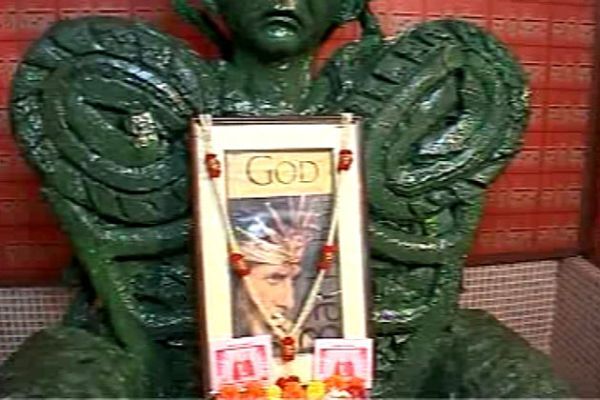 This is a common phenomenon in South India, where there are temples to worship Rajnikanth, Amitabh Bachchhan and many others. In fact, there have been cases of pundits coming to actors' homes to get Prasad blessed by Actors.
5. Turn into stalkers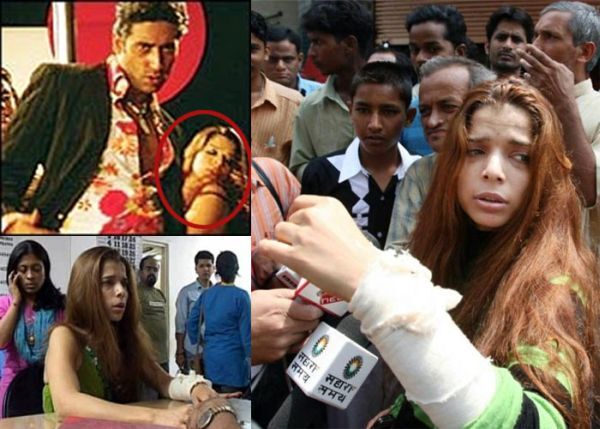 We hear this almost every day. One of the major incidents surrounding Bollywood Celebrity stalkers is the case of the model Jhanvi Kapoor, who, unable of standing Abhishek Bachchan' s marriage to Aishwarya, slit her wrists in front of the couples' home in Juhu.
6. Give Marriage proposals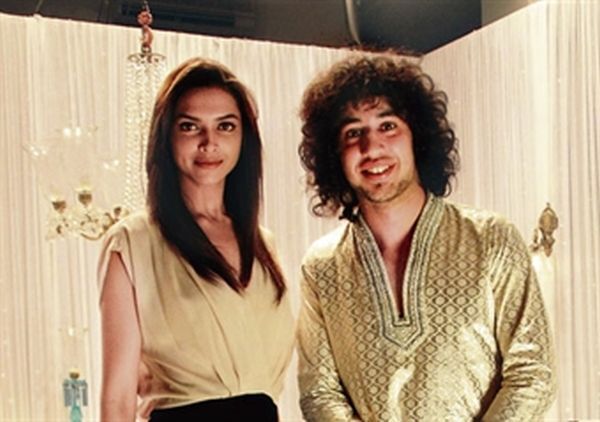 Case in point, a fan in the television series, 'Live my Life', shocked Deepika Padukone with a proposal for marriage. However, some are not quite so innocent, as in when Sushmita Sen received a set of bridal attire from a fan along with a threat to be killed if she refused the offer.
7. Get Tattooed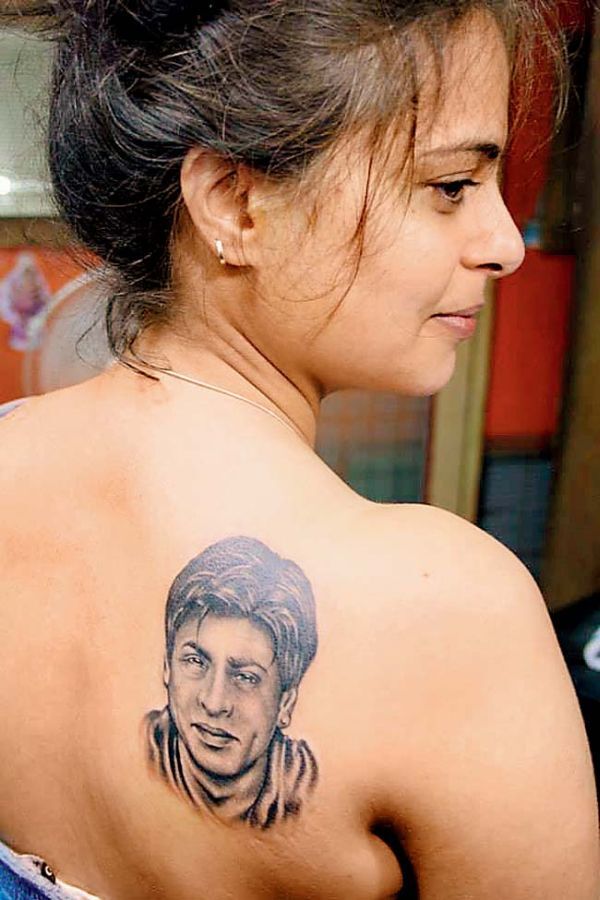 In all fairness, this trend has been popular for decades with many people all over the globes immortalising their favourite actors by getting their bodies inked with celeb faces.
8. Obsessing over celebrities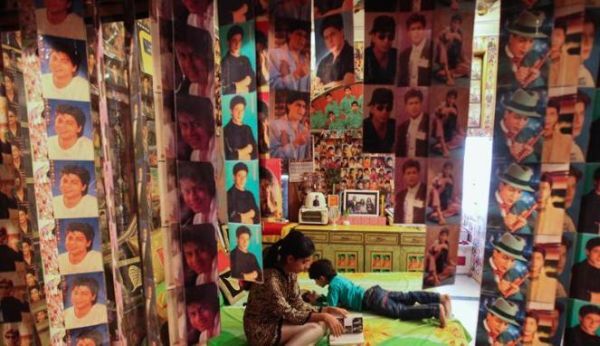 Bollywood fans like Vishal Singh who collected over 22,000 pictures of Shah Rukh Khan to adorn his home and even his car fall in this category. Other examples include Kishore Kumar who cycled over 1700km from Ranchi to the actor's home to discuss social issues with the actor.
9. Dressing and behaving like them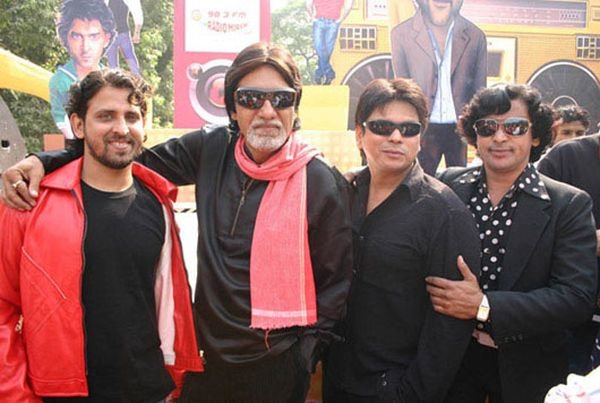 Bollywood stars have also faced situations where fans have modified their appearances, facial hair and hairstyles to such an extent so as to become their duplicates.
10. Have places named after their favourite star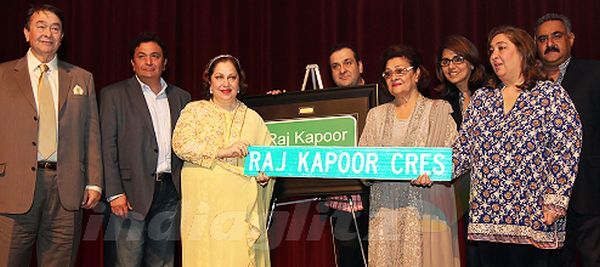 Hero worship is seldom limited to temples. All over India and abroad, you can find instances of people naming things after them likeroads (after Raj Kapoor), cafes (after Salman Khan) and food items (after SonamKapoor). Fans literally created a 'star' out of Madhuri Dixit when they named a star in the Orion galaxy after their favourite celebrity.