These Snaps of Bollywood Celebs Are So Upsetting, You'll Never Want To See One Again
Magazine covers and other photoshoots of celebrities are the very sources of our inspiration when it comes to our knowledge about fashion, make-up and hair. The celebrities' presence in the very pictures makes us want to achieve that level of perfection but sometimes we come across photoshoot pictures, which simply leaves us confused about what the picture is really trying to say.
The celebrities themselves look pretty confused and like a five-year old child doesn't know how to coordinate the hands and face and body. It is plain weird. And every time you look at the pictures you come up with more weird and hilarious explanations. Join us as we present to you some of the very weird photoshoot pictures of our very own Bollywood celebrities which make us say, "umm… what is that expression?" or "what is that supposed to mean?" Here's a little secret: we don't know either!
1. Sonam Kapoor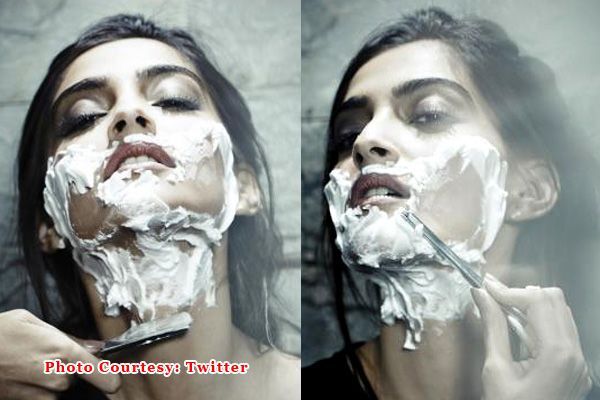 Yes, we are as gob-smacked as you are! Sonam, do you want to say that shaving makes you more masculine or is this the new way you want to promote hair removal? Enlighten us please?
2. Kareena & Saif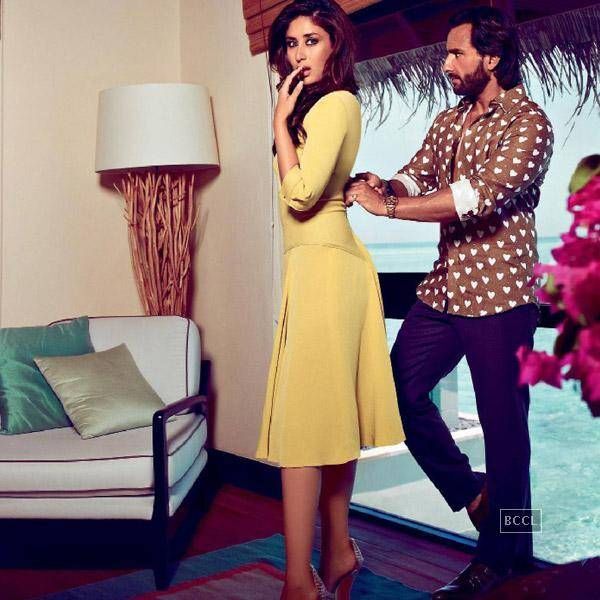 This looks like the photographer walked in on them in between shots and caught them off guard. Kareena is visibly flabbergasted but Saif is trying super hard to hold a straight face. Some points for your attempt, Saif. But that still leaves us guessing what this picture really wants to say!
3. Bipasha Basu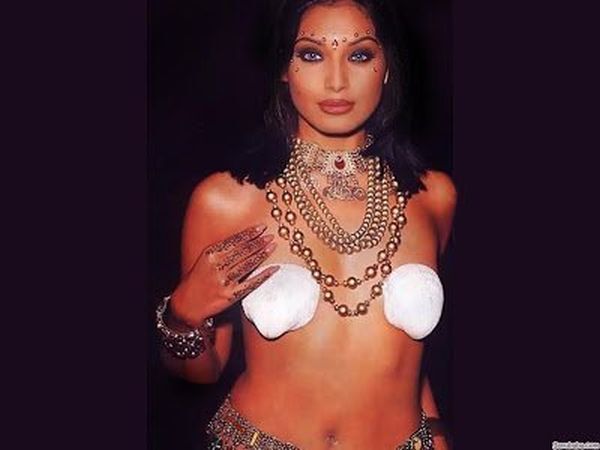 This picture screams, "Welcome to the 2000's!!" As misplaced as it was, this great time of change left our celebrities and fashionistas as confused as we were. Everyone wanted to fit into one attire everything traditional and sexy but what are you doing, Bipasha? And what are those pasties even made of? Not to mention the bindis adorning your face. So much for a tribal look is all I can say!
4. Ashmit Patil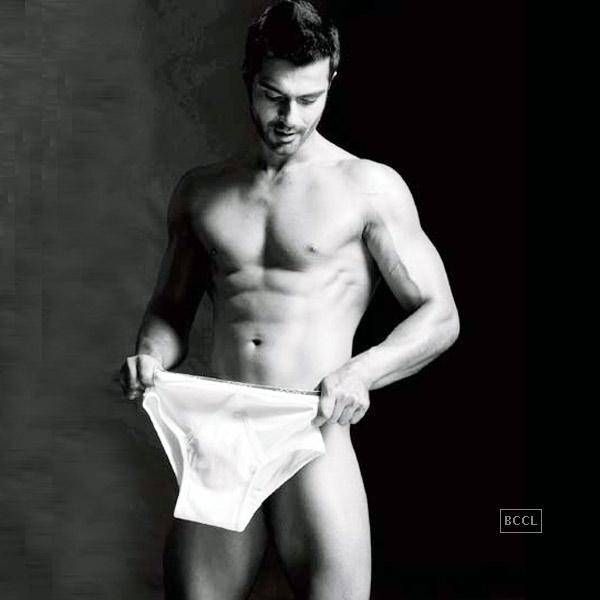 The first thing you want to scream out is, "Ashmit, wear that first and then we can talk!" We understand he was only trying to be sexy but a dress not worn has no sex appeal! This picture basically precedes a sexy picture of Ashmit in white underwear.
5. Neetu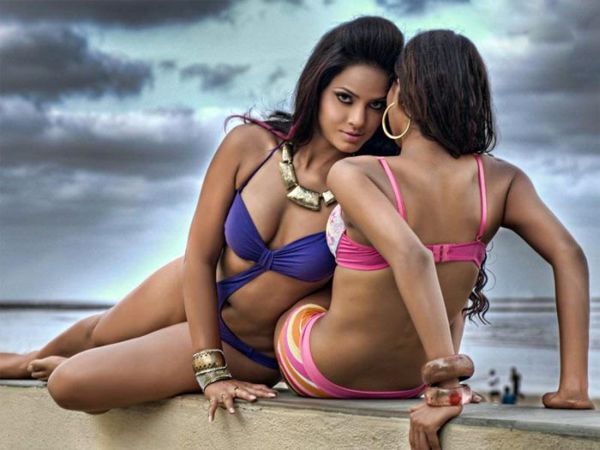 This picture is simply a massive fail. We guess, Neetu still needs to learn to coordinate her hands with her expressions. While she concentrates so much on her face, she forgot about her hand which screams, "AWKWARD!" And the poor girl in pink looks like she's about to fall.
6. Ranveer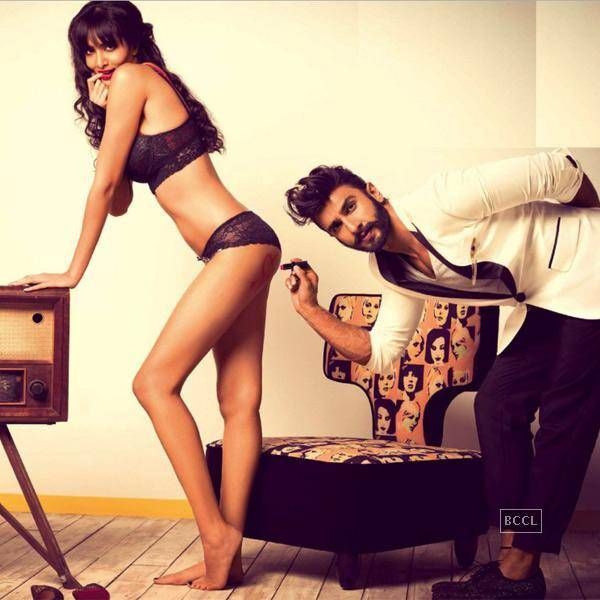 High fashion, kink or kitsch, we can think of no place where this photo can be placed. As the girl poses with the much copied posture of the typical Bollywood female who's been caught in the act, Ranveer is not really sure about his role here. He doesn't even know what he is doing with the lipstick in his hand approaching the underneath of the buttocks of the girl. And we cannot guess either.
7. Deepika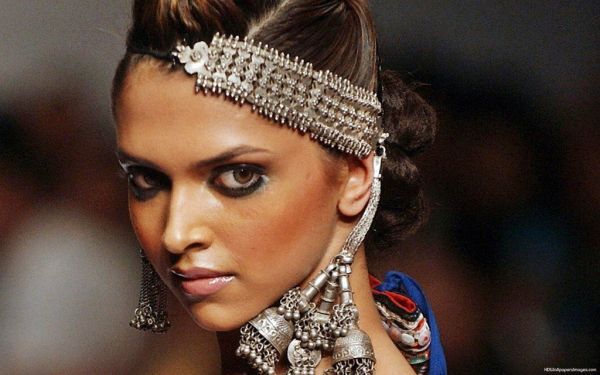 Misplaced eye make-up, check! Sweaty face, check! Weird hairstyle, check! And is that silver headdress intentionally placed there or did it slide down by accident, only she can say. All we can say is that Deepika is not happy! She looks like someone who woke up and found weird face-paint on her face. It's ok Deepika, we do a lot for what we love!
8. Priyanka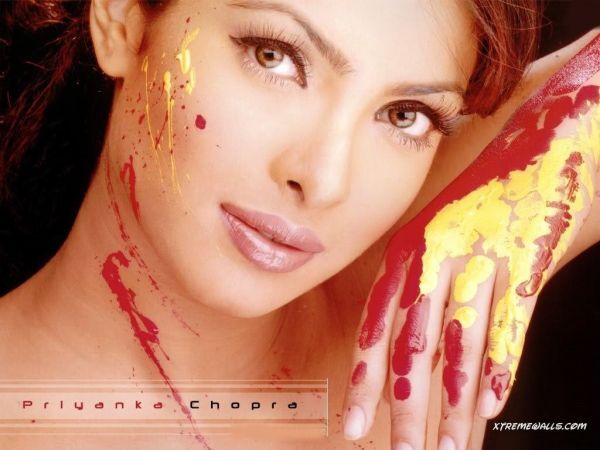 This is a great throwback to the 2000s again! While we were trying to figure out our existential crises, Priyanka was trying to figure out what the red and yellow paint was doing on her cheek, neck and hand so she left it to us to figure it out for her. And years later, we still don't know. Life is full of mysteries!
9. Shilpa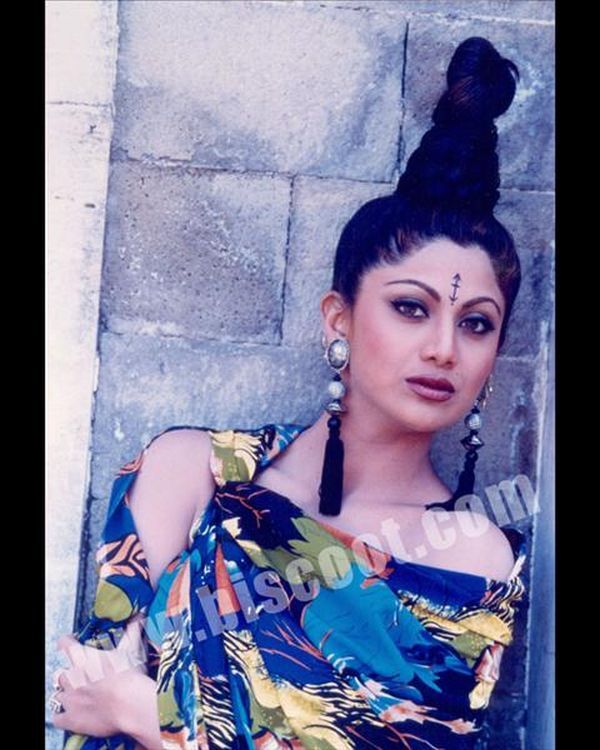 We go to the 90s this time. Everyone wanted to be avant-garde and Bollywood didn't want to left behind. Here is an exhibit to prove so. A weird hair bun like an antennae, cryptic bindi, crazy earrings and dress like she has wrapped a bed-sheet on herself. She looks nothing less than an alien from Mars.
10. Veena Malik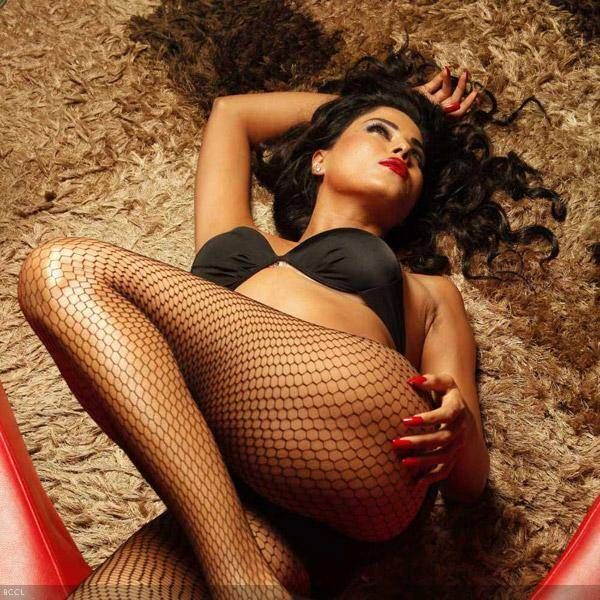 Veena Malik was always eccentric. But this photo just takes it to another level. The angle of this photograph is so weird that don't even know where to look. Her legs are displaced, her armpit looks extremely weird and her eyes can barely be seen. And well, we aren't sure if the photographer wanted to shoot her nether regions. Don't ask us because we sincerely don't know.