Anushka Sharma Plastic Surgery Disaster Controversy Exposed
Are the rumors of Anushka Sharma Lip Plastic Surgery true, or is it a case of lip makeup gone wild? Let's answer this perplexing question once and for all.
Anushka Sharma is an Indian actress and producer who stars in Bollywood movies. She is also popular for marrying the famous cricketer Virat Kohli in 2017. With Anushka Sharma's movie career (PK 2014, Bombay Velvet 2015, Dil Dhadakne Do 2016, Ae Dil Hai Mushkil 2016, Phillauri 2017, Pari 2018, among others) smashing all kinds of box office records and her alleged boyfriends you would expect that either of the two would be the top suggestions on search engines.
On the contrary it's Anushka Sharma lips that are taking all the headlines, and it's not for being too sexy for the tabloids but for their unusual appearance. Reason? They don't appear normal. Thus an Anushka Sharma lip job and surgery has been thrown in the fray of possible explanations.
Anushka Sharma's lip job gone wrong!
As you can see in the before photo from 2012, Anushka's lips, while a tad on the thin side, are natural, and positively gorgeous. In the after photo from 2015 there is some odd fatness to her lips. It's these strange looking lips which has gotten her fans all riled up, and asking: What did Anushka Sharma do to her lips?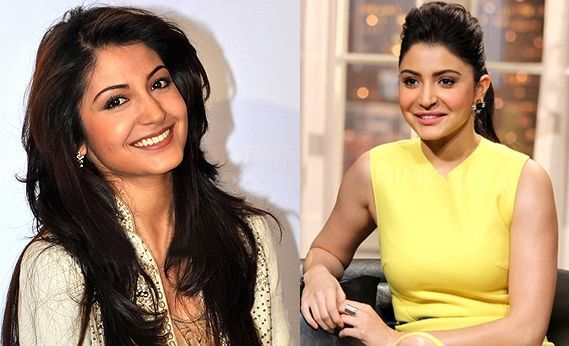 Here's another view, from one episode of Koffee With Karan, where you might be forgiven for thinking she got stung by a bee. Anushka lips (especially the upper one) looked puffy.
This could possibly the work of lip augmentation such as collagen injections, or lip fillers, which normally should only last three to four months. The reasoning with which the above are being used as possible explanations is as a result of her unusually long tweet in which she claimed that she did not have any kind of plastic surgery or intrusive procedure on her lips.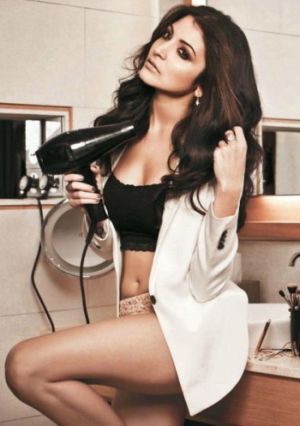 If you the curious type and surf the web for the episode of Koffee With Karan Season 4 you will see that also her total face and appearance was not exactly great so perhaps we should dig deeper past her lip. Just a perhaps. But with the numerous rumors going round in the social media and gossip sites, it's hard to assume that she never had this job done.
Anushka Sharma Surgery Response
She claimed that it was as a result of a temporary lip enhancing tool in collaboration with the make-up techniques she has learned over the years.
According to the actress, this was all done for the sake of her career or rather her one role in the 2015 film Bombay Velvet a drama where she plays a Jazz singer is in the 60s-70s which makes you wonder whether people in the 60s and 70s had big lips (Perhaps it's that time you jump on the family album and locate one of your grandfather's photo just to be sure).
On the KWK appearance she said that she knows she did not look particularly great, reciting the cliché 'bad day' claim.
Anushka Sharma Plastic Surgery Verdict!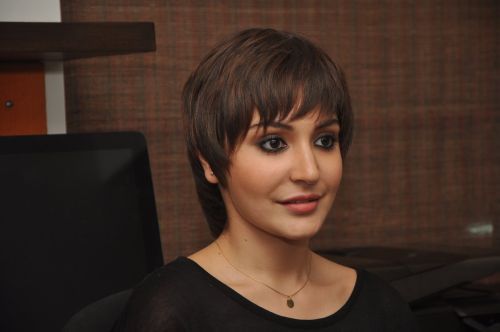 Her explanation does not fully answer the questions raised and going with the trend in the entertainment scene where truth is often stretched, I wouldn't bet against plastic surgery.
There would be no plastic surgery knife involved in a lip job. Instead, her lips would be injected with fillers. Restylane and Juvederm are absorbable and would need to be repeated every 1-2 years.
Fat transfer, or fat grafting for lip augmentation involves injecting a person's own fat into their lips is not completely absorbed over time. Yes, there is some amount of short term absorption, but adding plasma to the fat retains volume by helping to keep and preserve the fat.
What is typically done is that the lip is overfilled to account for the loss. This could explain the Anushka Sharma puffy lips on Koffee With Karan.
Given that Anushka Sharma face and lips have returned to looking normal, but with slightly thicker lips than before, our verdict is that Anushka Sharma lip surgery was fat grafting.
Anushka Sharma Lip Controversy Again?!!
Just when you thought the lip controversy was over, it reared its ugly head again later in 2015 at screening of Dolly Ki Doli. There, the actress was caught again in a photo having strange lips. Once again, her lips are fat and puffy, but this time, there is a darker spot right in the middle of her upper lip. Did she not learn her lesson the first time?
This could also be evidence of her trying to correct the previous lip filler disaster. Either way, this is another controversy that she could have done without.
Anushka Sharma 2019
Thankfully we can see in the after photo from 2019, that Anushka's lips are back to normal. I'm hoping that at this point, she is going to stop this plastic surgery nonsense, and leave her beautiful lips alone. If not you'll hear about it first from us, again!!!
As she advances in age, with Anushka proving that she has no fear of needles, we an only wonder if she will move on to botox injections, or wrinkle fillers. Time will tell.
Thank you for reading, and we bid you farewell, until the next chapter of Anushka's plastic surgery adventures.
Let us know in the comments if you agree or disagree with this conspiracy theory, or if you have your own ideas on the Anushka Sharma lip transformation.
Anushka Sharma Bio
Name: Anushka Sharma
Born: 1 May 1988
Age: years old
Net Worth: $9 million
Father: Ajay Kumar Sharma
Mother: Ashima Sharma
Brother: Karnesh Sharma
Height: 5ft 9in (175 cm)
Weight: 119 lbs (54 kg)
Measurements: 34-24-33
Breast size: 34B
Cup size: B