Barbie Doll Makeup Tutorial for Beginners [Video]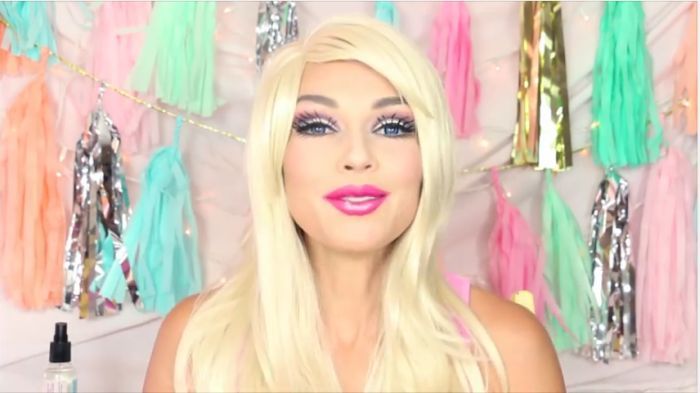 Every girl wants to look like the most adorable doll in the world: Barbie. So here we have a Barbie doll makeup tutorial for you that will at least give you a Barbie face and with some practice, you too can challenge Valeria Luckyanova, the human Barbie.
Watch this video for a perfect Barbie doll makeup tutorial >>
The real Barbie makeup is perky but it has nothing to do with how a girl looks like in her real life. So before even beginning the Barbie makeup, one should understand that one is going to hide her real face. Secondly, dress and hairdo matters a lot. If you don't have natural blonde hair then go for a wig and try to wear something that shows your waist slimmer and bust bigger.
Also emphasize your contouring especially around inner corners of your eyes, starting point of brows, and sides of your nose. Use a darker shade or anything bronze to perk up the nose and make it pointy and thin. Eyes are obviously important so you will wear every bit of makeup to make them look bigger, wider, and livelier.
Defining the arch of your eyebrows is also important and if you have straight bushy eyebrows, you can apply an eyebrow powder or gel to enhance your brows. A really good pair of fake lashes with efficient brand of mascara will do the remaining job. Cupid lips are necessary and so is the gloss.