Ever wonder what it's like to have beach blonde hair, not only in the heat of the summer, but all-year round? Beach blonde hairstyles are no doubt always in style. A mixture of yellows, browns, and golden hues can give your hair the color of the beach; sand, sun, and fun, so why not try it out for yourself?
The beachy blonde hairstyle can be easy to achieve. In this article, I'll highlight the trendiest and the best hair ideas that you can try out on your locks:
10 Best Beach Blonde Hairstyles to Try this 2016
1. Blonde Highlights and Mermaid Beach Wavy Hairstyle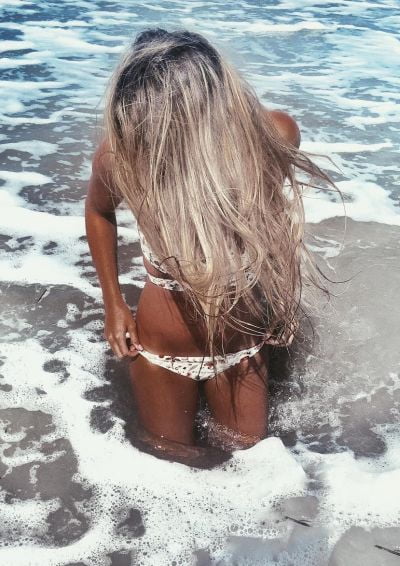 This shade of blonde can remind anyone of the sandy colors of the beach. With the right shade and the right type of hairstyle, you can also achieve this particular look.
2. Blonde Fishtail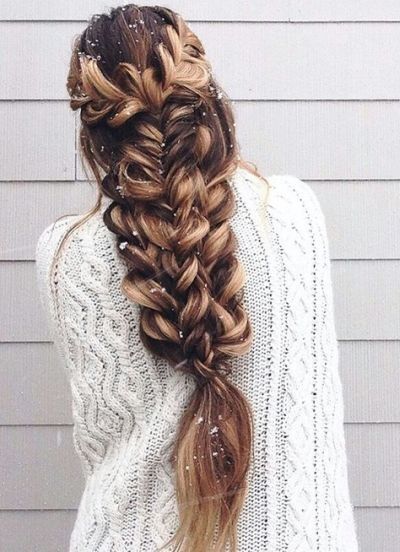 Unleash your inner Disney princess with this cute and stylish multi-fishtail braid hairstyle. A bit difficult to do, but the results are always stunning!
3. Braids with Bun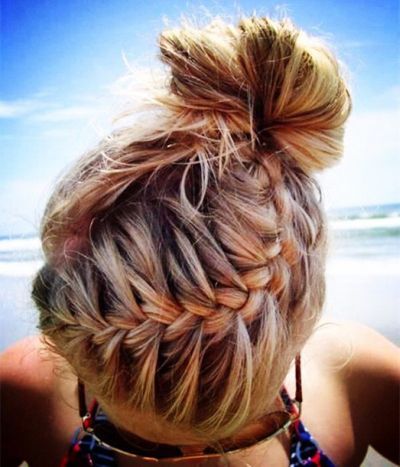 Keep your hair out of your eyes with this stylish side braid with bun. Pull the top of your hair into a loose braid and finish it off with a messy bun on the top.
4. Side Fishtail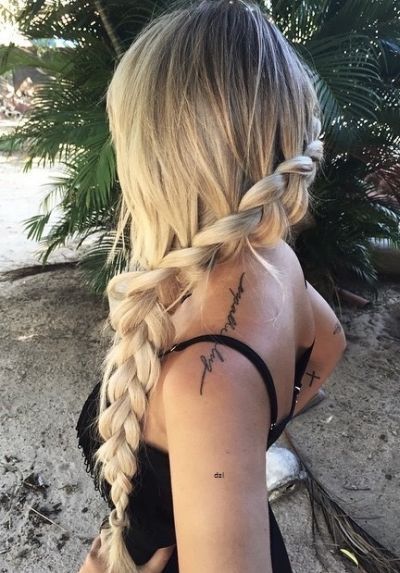 Another variant to the fishtail braid. Instead of having your braid go to the center of your back, why not have a center braid to give this popular hairstyle a more unique twist.
5. Black and Blonde Braids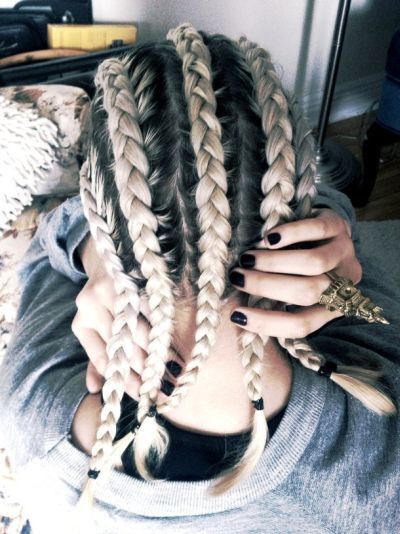 Nothing says tropical beach more than a tight braid hairstyle. Keep your locks in these classic braids and create a cool contrast with light blond highlights on natural black hair.
6. Extra Long Fishtail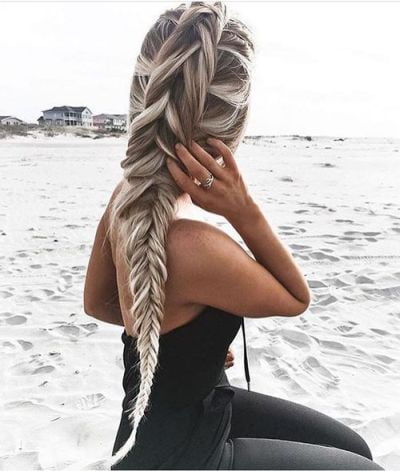 The trick to this hairstyle is to start the braid from the very top of your head (loose and big at first) and have your braid go tighter and smaller as you go to the bottom. Perfect for making contrast for those with blonde highlights on darker hair.
7. Platinum Beach Blonde Waves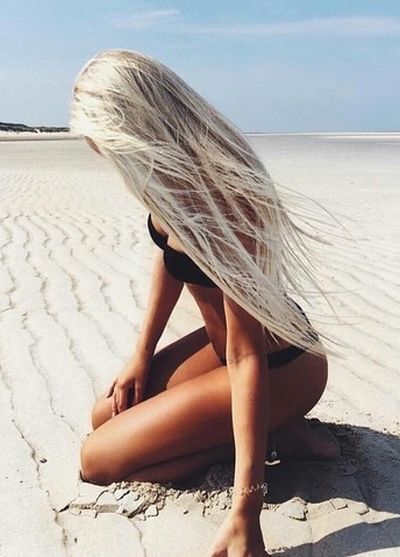 Make your beach-tanned skin shine with a good contrast to a platinum blonde hairstyle. A bit of a bolder color than your average beach blonde, but can make you look stunning with the right skin tone and style.
8. Curly Beach Balayage Hair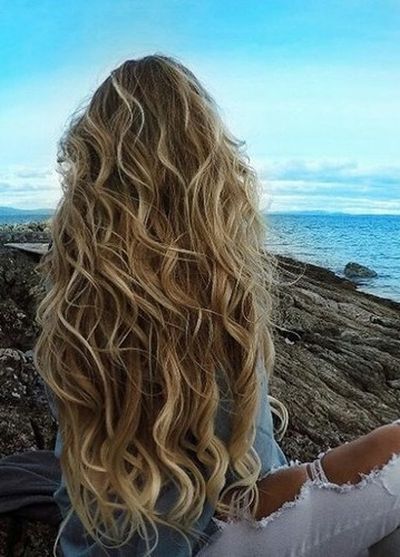 The blonde version of Merida is in this hairstyle. Have your hair look big and natural with carefully styled curls, made sunnier with light blonde highlights on golden blonde hair.
9. The Messy Braid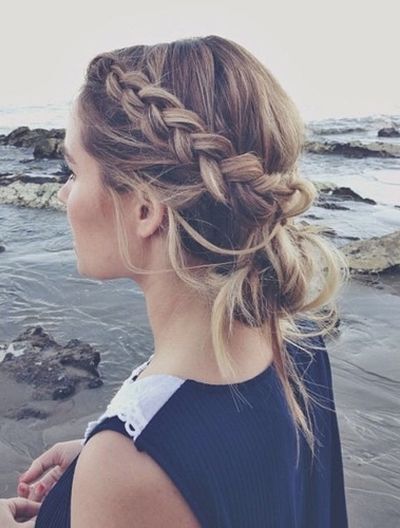 Look carefree but at the same time, super stylish with this messy braid hairstyle. Simply pull the sides of your hair into a big, loose braid and tie at the center with a messy bun.
10. Beach Bun Hairstyle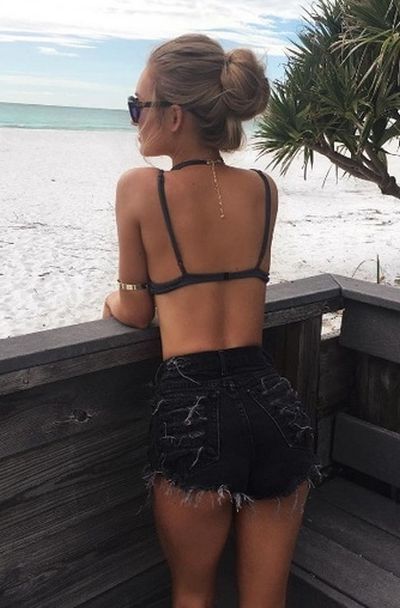 Easy to pull off and easy to do. The bun hairstyle will always work for just about anybody.
11. Deep Brown to Light Beach Blonde Balayage Hairstyle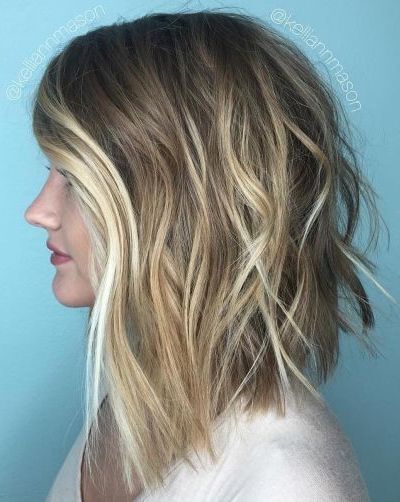 If you want to be reminded of the sand and the sun of summer while looking perfectly natural, get a balayage that plays with the tones of light blonde, medium to very dark brown. Achieving this style can be a little tricky, but with a talented colorist, you can usually pull of a good balayage.
12. Short, Beachy Waves
Remind yourself of the feeling of the water against your skin with this hairstyle, consisting of light blonde locks that traverse in cute, short waves. This hairstyle can not only give you a beachy blonde look, but can give off a cute, innocent vibe was well.
13. Dirty Blonde Surfer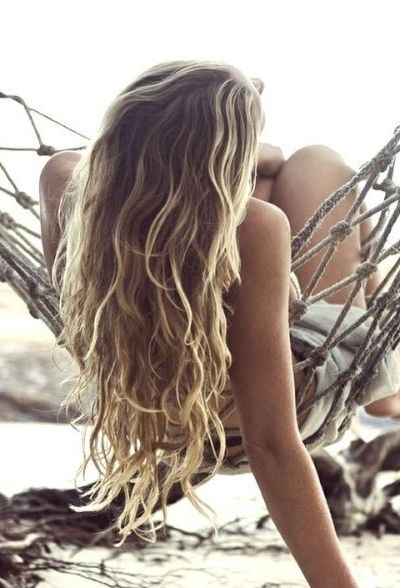 Surfer hair isn't only attractive for guys, but it's a great hairstyle for girls, too! What's great about this Kesha-inspired hairstyle is that you can appear very stylishly rugged but without much effort: just dye your hair light blonde with dark brown undertones and tousle it a little bit.
14. Beachy Blonde Ombre Hairstyle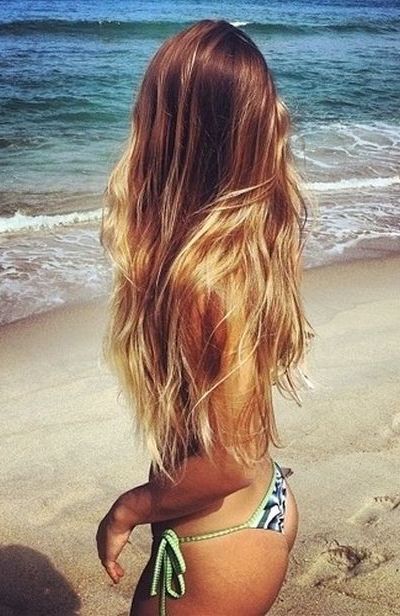 If you want to keep your highlights subtle, go for this hairstyle instead. Achieve a simple, natural-looking beach blonde look with a deep brown base at the top and lighter blonde hues at the bottom of your hair.
15. Dip Dye Beach Blonde Hairstyle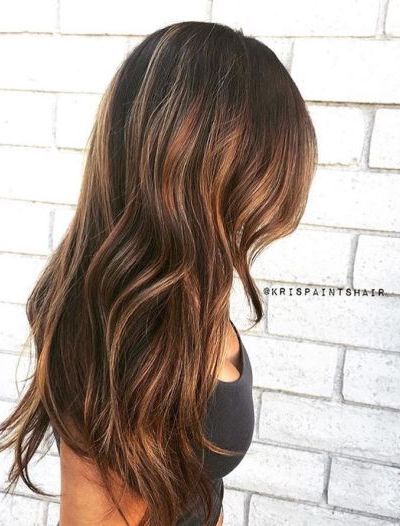 Another great style for long hair is the dip dye blonde, wherein you can achieve a simple but elegant transition from natural black or brown to blonde, with strawberry blonde highlights to match the color of sand or early sunset of the beach.
16. Choppy Balayage Beach Waves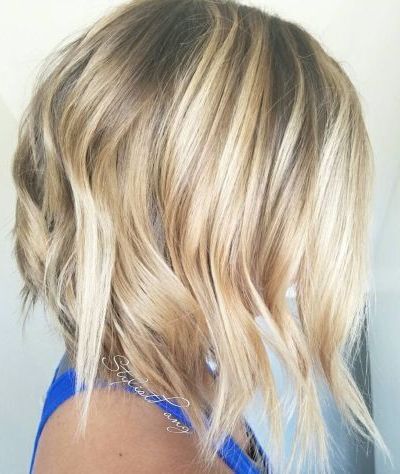 If you want to really look like a carefree summer child all-year round, I say go for this choppy blonde look. This hairstyle is pretty easy to achieve (just get your stylist to do some pretty simple blonde highlights on your locks) and get a choppy haircut to match the look. Effortless!
17. Platinum Blonde with Black Highlights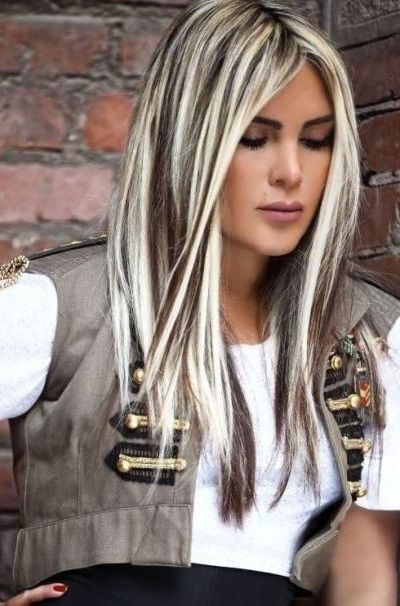 Platinum blonde will always go with any type of swimsuit at the beach. This hairstyle can bring the heat of the summer with you everywhere you go, and the black highlights will add a little uniqueness to the look. However, if you don't want to bother with black highlights, you can always go for simple extensions!
18. Honey Beach Blonde Beach Waves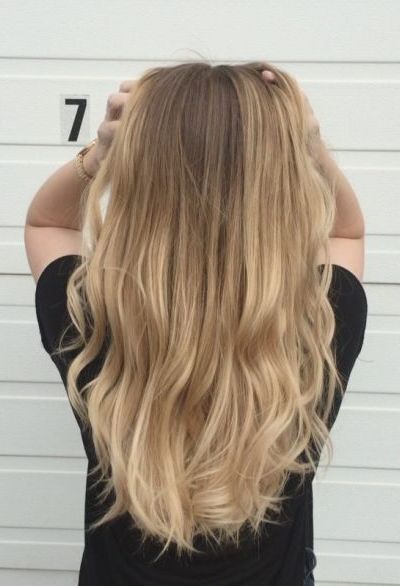 The simplest shade of blonde is honey blonde, which undoubtedly is a great shade of beach blonde. If you're looking to change your hairstyle into a simple, warm-looking shade of blonde, go for this style instead.
19. Curly Ombre Hairstyle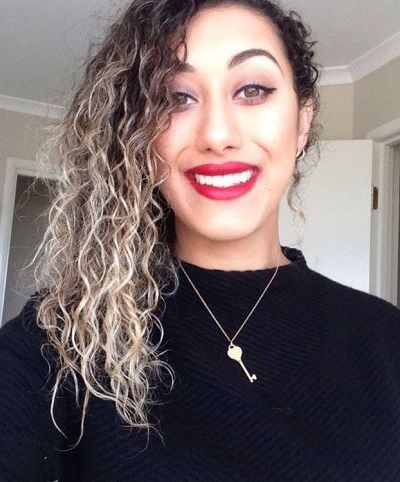 What can set you apart more from other beachgoers than this curly, long hairstyle? This style may need a bit more maintenance, but the beautiful contrast of dark brown to light blonde is worth it. Works great when curly, because the curls will add more depth to your hair.
20. Ashen Blonde Beach Hairstyle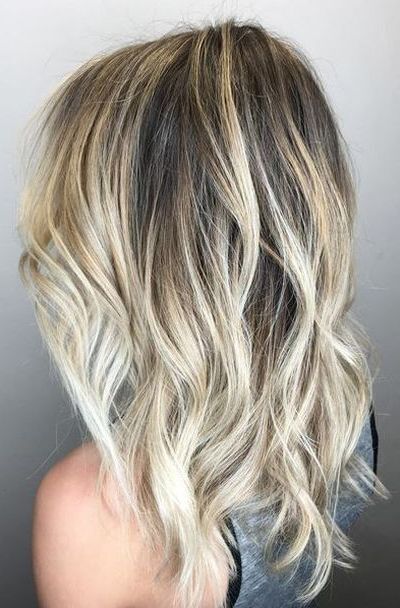 Ash blonde and shades of similar hues can be a little hard to pull off, but with the right skin tone and the right style, ash blonde can go great with any type of clothing. not only do you get the bright sky of the summer, you also get the classic salt-and-pepper-ish look that only some girls can pull off.