7 of the Best Eyelash Growth Products that Actually Work
If you think your eyelashes are very thin and you should do something to grow your eyelashes thicker, don't worry you are not being over obsessed because you are not alone. All women want to look their best and it is their right. Eyelashes add a fascinating allure to our eyes and without their charisma eyes turn out to be lifeless.
DIY – How to Grow Your Eyelashes Naturally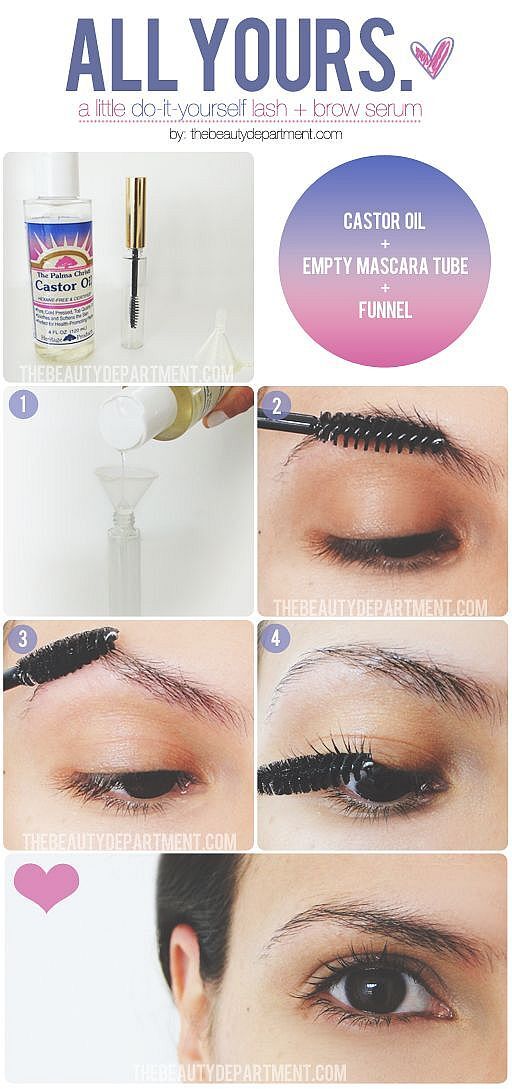 To be true, not all of us have time and money to spend on products to enhance eyelashes and eyebrows, but there is a strong urge that forces to explore some of the best eyelash growth products over the counter in the hope that there may be a product that is cost effective and meet our requirement too. The use of this kind of products is better than using fake eyelashes because fake eyelashes damage your lash line and may also cause the loss of most of natural eyelashes.
There are hundreds of options available in the market some of which are natural eyelash growth products and others are artificial and both have their own pros and cons. When you go to purchase a product, look at the list of ingredients mentioned on the packaging. If it says an ingredient named bimatoprost; don't go for it because this component can make you blind forever if it spills into the eyes.
Then there are some products that can change the color of your eyes permanently if they are absorbed by your eyes. Before your first purchase, go for the eyelash growth products reviews on internet. They are mostly written according to a product's price, efficacy, cost, and side effects.
Below is a list of some of the most famous eyelash growth products that are easily available in the market.
1. MarveLash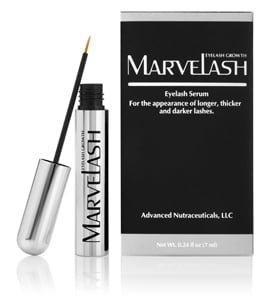 MarveLash is probably the most popular name when it comes to grow eyelashes with a serum. This product is clinically tested and doesn't contain any ingredient that causes irritation to your eyes upon application or later. But some people may have increased sensitivity to a non-harmful ingredient so be cautious and wait for the side effects after one or two applications.
2. LiLash
Most of the reviews we find about this product's usability are outstanding. Customers comment that the product 'really works wonders' though some of them reported feelings of fatigue in their eyes after the application but it was barely noticeable and the tiredness went away with the use of normal eye drops. The result of the product varies from person to person but most people reported an obvious change in length of eyelashes but they didn't find the product much useful in thickening the volume of lashes.
3. Marini Lash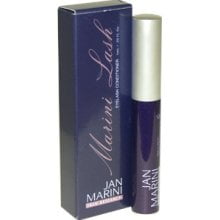 Marini Lash is said to bring a noticeable difference within two to three months. With an overuse like more than six months, customers described a change in the color of their lashes. For some of them, their lashes turned into grey or blonde while their natural lash color was black or brown. So it is advisable to stop using it after 5 months and see if it made any change to the length of your lashes.
4. Lash Relonge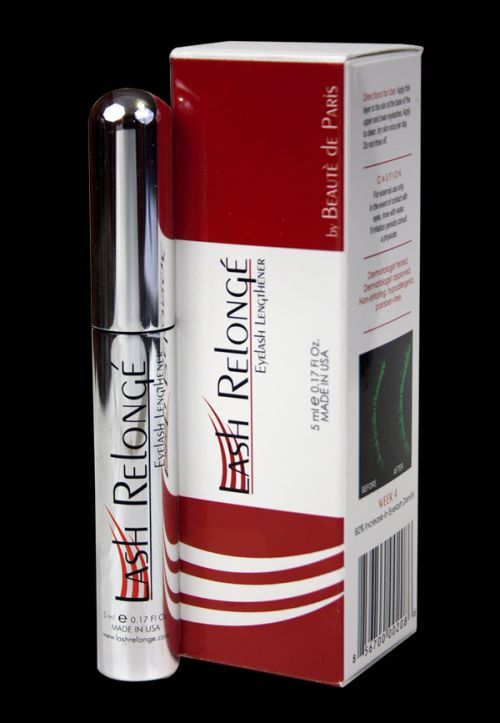 This product has its advantages and disadvantages and you can use it depending on whether it suits your taste. The product is clinically tested and the company claims a money back guarantee; although on its TOS page, it didn't say a single word about refunds that is obviously deceptive. Besides length, the product adds to the volume of eyelashes that is a clear benefit we don't see in other products of the same price range. Unfortunately the company has not listed its ingredients on both the packaging and official website that is seriously off putting.
5. Neu Lash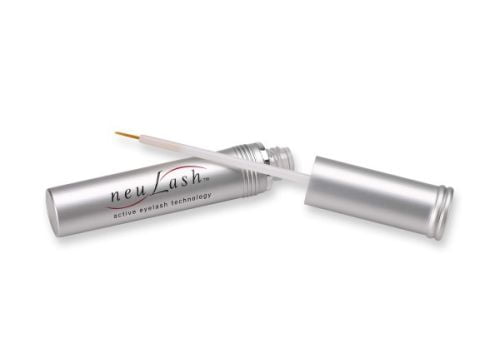 The product claims to take your beauty to 'neu lengths' and get luxurious lashes within a few weeks with NeuLash. As reviewed by its customers, one bottle is enough for six months and it doesn't cause irritation. There are very few reviews reporting the eyes immediately being red, itchy, and painful after the application but we can say that it may be due to hypersensitivity to a certain ingredient found in the product and overall NeuLash is said to be safe for most users.
6. Enormous Lash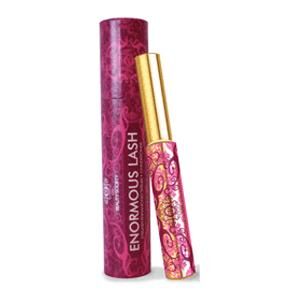 The majority of Enormous Lash customers reported breakage of lashes after a long time of usage and some of them said it is better to use it as an eyelash conditioner rather than a lash lengthener. It rarely produced any noticeable results before six to seven weeks since first application. Only a few people felt a tingling warm sensation around the lash line for a very brief period of time like ten seconds but it was said to be tolerable provided the product delivers the desired results.
7. Lash Factor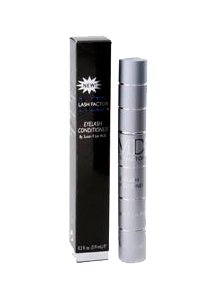 Lash Factor is the invention of an authentic physician and it also enjoys compliments from other renowned brands of the same type. The official website of the product provides detailed information about its ingredients and performance claims. A major drawback of the product is that it contains an ingredient prostaglandins that is not clinically recommended as it causes allergic reactions for most people.