7 Best Moisturizing Shampoos for Dry and Damaged Hair
If you've got dry, damaged hair and need of the best moisturizing shampoo, you'll love our list of the top reviewed shampoos. Find your perfect shampoo today!
Your best choice of shampoos depend upon the type of hair that you have. If you've got thick, lush, and easily styled hair by genetics, you're lucky and can get away with any shampoo. If on the other hand, you have dry, brittle, fly-away hair, dry curly hair, or if you hair has been damaged from excessive flat irons, blow drying, or coloring, then you'll want to look into a good moisturizing shampoo.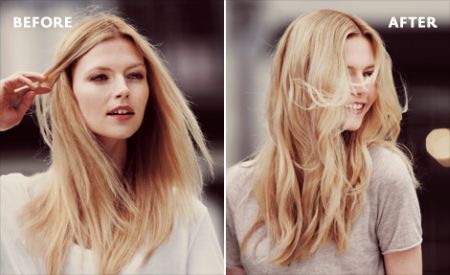 A good moisturizing shampoo can be the most important beauty product for women with dry or damaged hair. Having great-looking hair and hairstyle is the first step toward looking fabulous.
Here's our edit of the best moisturizing shampoos and conditioners for naturally dry hair. You can pick your shampoo from the list to achieve strong, silky, hydrated, and manageable hair.
1. Argan Oil Shampoo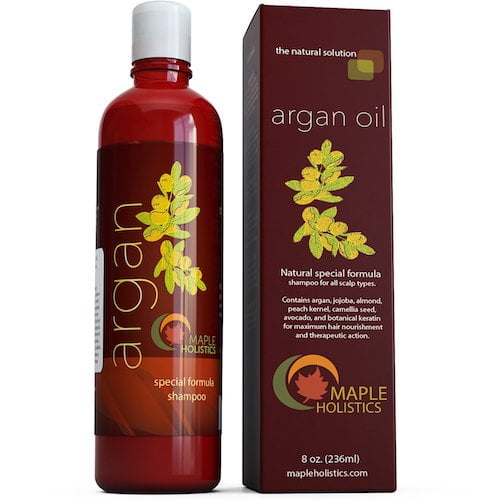 Argan oil shampoo and conditioner is the ultimate haircare formula that provides the maximum benefits with six of the most effective oils for hair and scalp health. Argan keratin hair treatment with Vitamin A B1 B2 D & E, increases the strength of hair while eliminating frizz. The avocado oil, jojoba & peach kernel rejuvenate the hair while nourishing the scalp. Argan smooths color treated, processed & natural hair.
Argan oil (Arania Spinosa) comes from a little nut that is found on Argan trees which are native to Morocco. Argan oil is rich is vitamins A, C, E as well as antioxidants.
Argan shampoo is our best choice for dry, damaged hair. It's makes hair softer, and reduces frizz. Over 3000 great reviews.
2. Paul Mitchell Tea Tree Lavender Mint Moisturizing Shampoo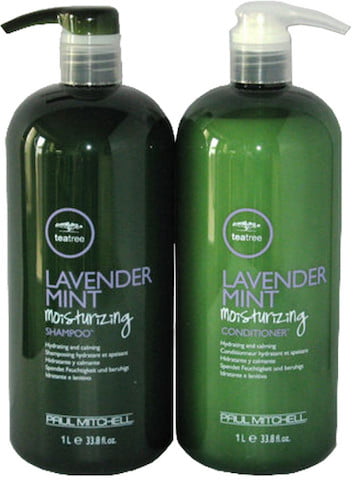 Paul Mitchell has been one of the top brands for hair care products since their inception in 1980. Their Tea Tree product line is based on natural tea tree oil (Melaleuca Alternifolia) which is native to Australia, and has been in use there for hundreds of years.
Tea tree oil is also good for getting rid of dandruff, so if you notice any flaking of your scalp in addition to your dry hair, you should consider this product.
The Lavender Mint product calms, quenches, cleanses, soothes, and replenishes dry, unruly hair. As a bonus, the scent is both amazing and calming. You'll also get a slight clean, tingling sensation from the mint. That feels great.
For those that love the scent of lavender, this is a great choice to try today. Over 400 fabulous reviews.
3. Nexxus Therappe Moisturizing Shampoo for Dry Hair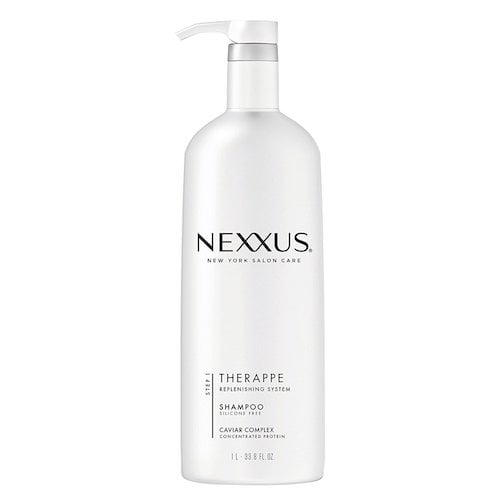 Nexxus Therappe moisturizing shampoo helps nourish and hydrate dry to very dry hair. It replenishes nutrients while providing richness to hair. While there was a time when Nexxus changed the formulation and got less than stellar reviews, they have since changed it back to the cheers and accolades of their original fan base.
This product goes on creamy and has soft coconut-like scent that smells amazing. After you finish working up a lather, leave the shampoo on for a few minutes (wash your body in the meantime), then rinse it out. This will give the product more time to work and you'll feel a difference.
If you love that sweet, delicious coconut smell, Nexxus Therappe will deliver. Over 250 great reviews, give it a try!
4. ColorWow Security Shampoo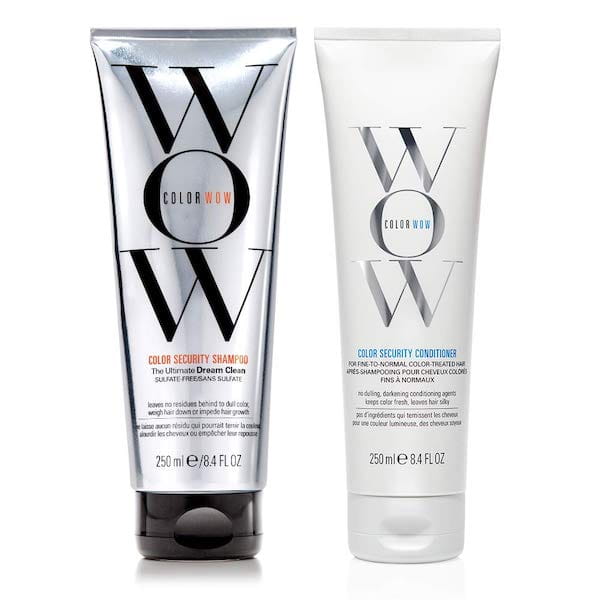 As the name suggests this formula is invented to treat color damaged hair and fight fade-outs. It will hide your roots regrowth and greying of hair and more than anything; the product is sulphate-free and is thought to be the best moisturizing shampoo and conditioner for color damaged hair.
Buy Color Wow Security Shampoo Now
5. Kerastase Cristalliste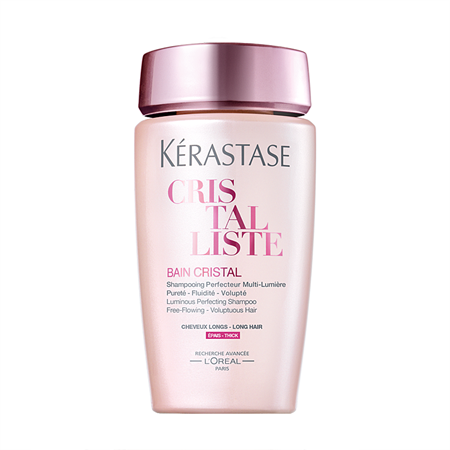 Kerastase Cristalliste gives you the desired volume, shine, moisture, and smoothness. Since the formula aims at delivering 'all in one' so the moisture is not as rich as you get with Living Proof Restore.
Buy Kerastase Cristalliste Now
6. Elucence Moisture Benefits Shampoo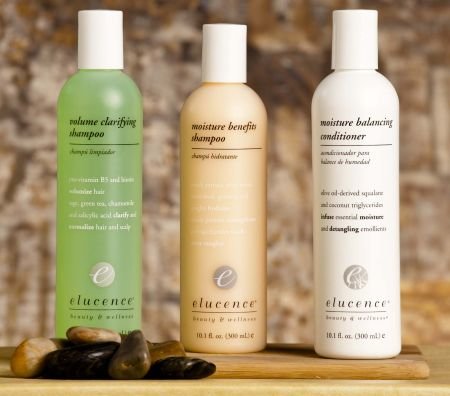 This product features some really beneficial cleansing agent i.e. sodium myreth sulfate into a very active cleaning formula that is not harmful for sensitive hair. If you have chemically treated hair, you'll love this product.
7. Clear Scalp & Hair Therapy Total Care Nourishing Shampoo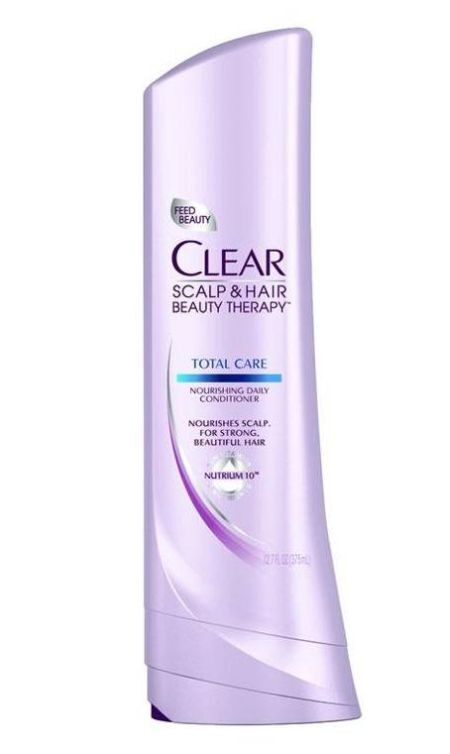 Clear hair nourishing shampoo and conditioner is thought to be the best moisturizing shampoo and conditioner for dry and damaged hair according to most reviews. This stuff justifies its name 'it clears your scalp'. If you're facing dry or split ends or oily crown area, you should give this product a try as it is seriously cheap. It is a perfect scalp treatment for normal hair as well so you can continue using this product once you recover from damaged hair.
It contains lower quantities of anti-dandruff ingredients that help balance the moisture and natural oils of your scalp keeping them shinier and healthier for long. It is rich in vitamins such as vitamin C, B5, and E and it also consists of a lot of natural ingredients including oils from coconut, sunflower, soya bean, and almond seeds.
The scent is on the citrus side so some of you may not like it very much and the shampoo has a rich creamy texture that lathers so well. You'll see a clear difference after using this product for just one week so this is so far the best moisturizing shampoo and conditioner for damaged hair.