Beauty Benefits and Usage Of Coconut Water For Skin And Hair
Coconuts are a wonder food and they are becoming very popular because recent health studies have proved several benefits coconut water to health and skin. This is why people especially women are being crazy about using it to improve their skin, hair, and overall health.
Although coconut is used in form of fruit, milk, flour, and oil, but coconut water is the most accessible form of the fruit and it is actually worthy of all the attraction and hype. Before we move on to beauty usage of coconut water for skin and hair, we'll like to discuss its benefits and nutritional value.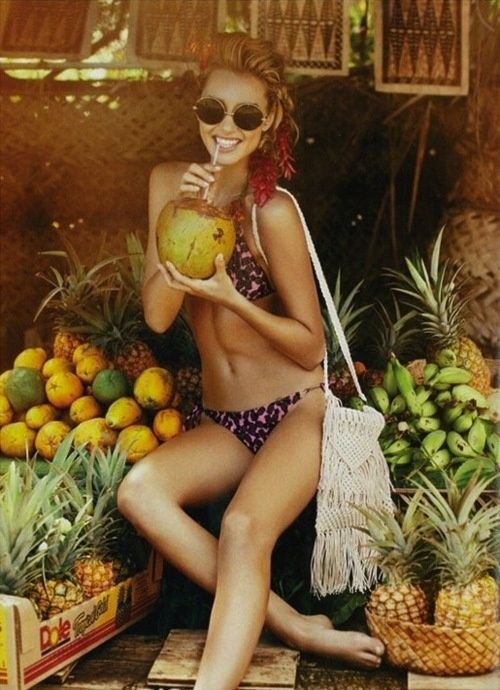 Coconut water health benefits – Skin
First of all, coconut water restores electrolytes level in our body that is often lost when our body is dehydrated. This water is refreshing and one of the most significant coconut water benefits is that it gives our bodies an instant energy boost. When you apply it to your skin, it gives it an instant glow and it not only keeps your skin moisturized but it also helps fight acne.
Wash your face with coconut water on regular basis for the best results. It will also cure dark patches and give you evenly toned skin so for smoother and refresher complexion it works wonders. Women who like applying natural moisturizers, it is an amazing solution as it is very light in consistency so someone even with very sensitive skin type can apply it. Women having oily skins can use it to get rid of excessive oil.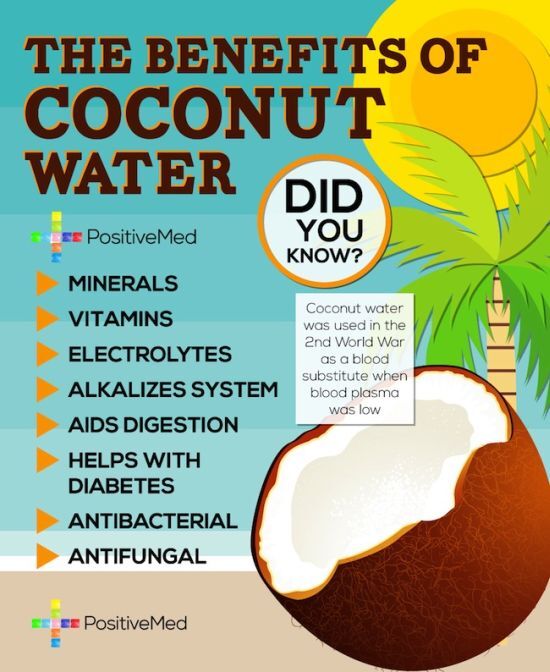 Health benefits of coconut water include curing dark patches of skin, so its regular use is also a remedy to cure sun tan. Try to make a combination of coconut water with multani mitti also known as fuller's earth and mask your face with this paste. It will give you a radiant glow removing your skin's dark spots and acne.
It is also beneficial for blemishes and blackheads. It's a wonderful cleanser to use while traveling since a gentle dab of coconut water will hydrate and rejuvenate your skin leaving you with a feel as if you have got a fresh facial.
Coconut water health benefits – Hair
Coconut water health benefits are endless and it is very good for frizzy and dull hair. When you massage your scalp with coconut water, it increases your blood circulation and cures the problem of hair loss to a great extent because when we supply proper blood flow to our hair, they are strengthened and our hair follicles become less prone to breakage.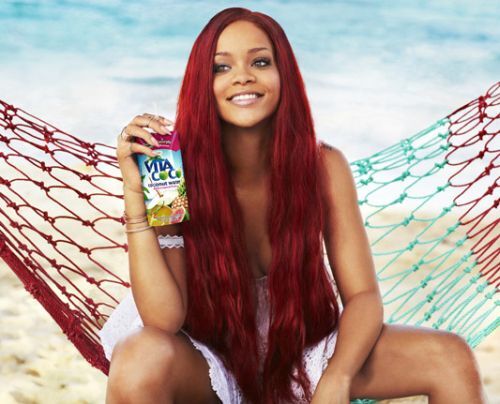 The incredible hydrating property of coconut water helps moisturize your hair and makes them smoother, silkier, and shinier. Some people even use it as a conditioner especially those with dull and lifeless hair.
Besides hydrating, it also contains anti-bacterial ad anti-fungal properties that help prevent irritated scalp and other infections affecting growth of our hair. For more manageable hair, apply coconut water before taking bath and you'll be surprised with the outcomes. It contains lauric acid that prevents hair breakage protects the roots of your hair.
Other benefits: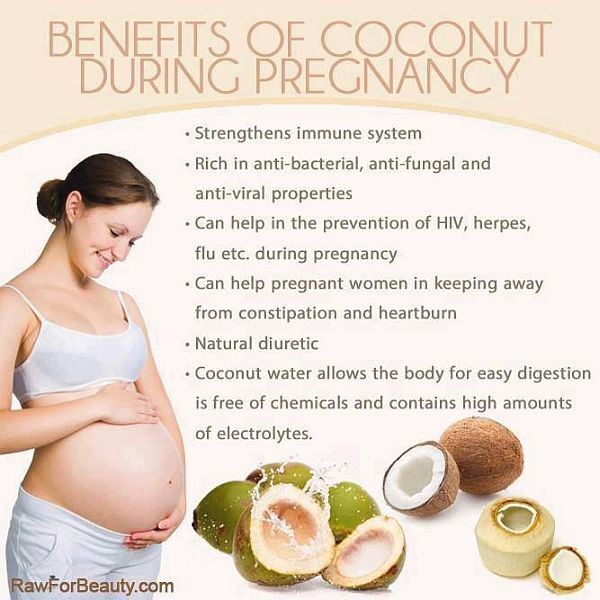 Four Surprising Usage of Coconut Water
1. We all love parties but some of us are unable to enjoy the whole night and most often the culprits are headaches and mood swings. One of the benefits coconut water is to address this problem. Drinking it right before going to your bed or mixing it with your regular drinks will help cure this problem.
2. If you're looking for a secret ingredient while cooking rice or smoothies, then we recommend using coconut water in place of plain water and if you're doubtful, then use half and half ratio and you'll receive a lot of compliments for that unique taste. It makes your smoothies less in calories and richer in taste.
3. It serves as a great drink to sports persons since it is very rich in potassium and isotonic values that contain the same number of electrolytes what is found in human blood. It is recommended to drink coconut water before a workout.
4. Here is good news for diet conscious people as coconut water helps maintain your weight and tends to make you lose extra pounds anyway. The logic is simple; it hydrates your body and speeds up your metabolism enabling you to burn calories on a higher rate.
So if you have lifeless skin, frizzy hair, or often experience headaches during late night hangouts then you should avail benefits coconut water. We can't change what heredity delivers us but we can always improve on what we're blessed with. Coconut water contains no fats or sugar that's why it is entirely safe to take it on a daily basis and watch your skin and hair improving rapidly day by day.