47 Indian Bollywood Celebrities With Insane Twin Look-Alikes
Anushka Sharma and Nazia Hassan look alike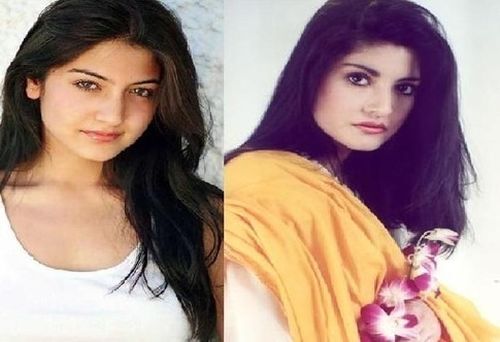 Pakistani Pop singer, Nazia Hassan has belted out some of the most iconic songs in the world of music with her track, Disco Deewanen and AapJaisa Koi. Nazia looks like Anushka Sharma. We've also got info on Anushka Sharma Plastic Surgery.
Ashok Kumar and Errol Flynn look alike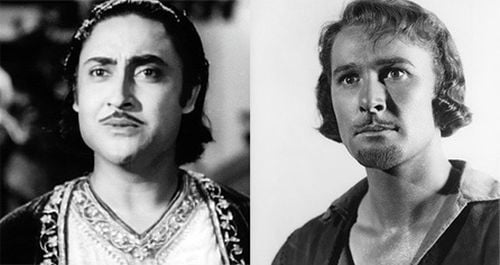 The original playboy of Hollywood, Errol Flynn is remembered for his roles like Captain Blood and the Sea Hawk. The piercing eyes and the mustache form are the main points of resemblance with Ashok Kumar.
Asin Thottumkal and Kayla Ewell look alike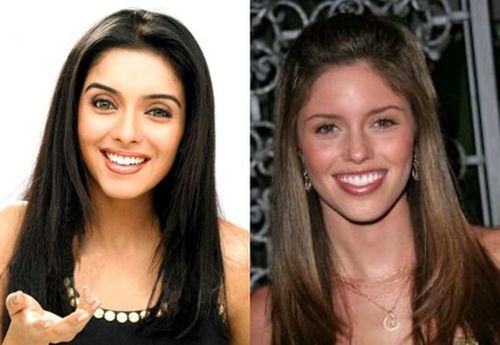 The south-Indian actress, Asin Thottumkal, looks quite like Kayla Ewell of Impact Point and the TV series, The Bold and the Beautiful.
Dev Anand and Gregory Peck look alike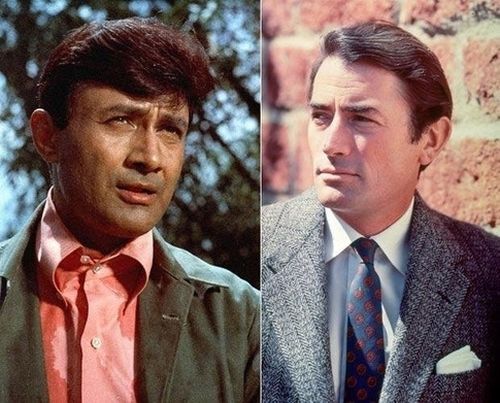 The iconic film star of the 1940-60 era, Gregory Peck has a number of cult films like The Omen, Roman Holiday and To Kill a Mockingbird to his repertoire. Gregory Peck looks like Dev Anand.
Dominic Cooper and Virat Kohli look alike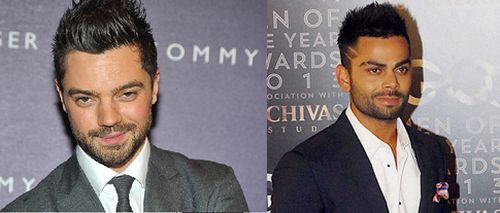 Dominic Cooper starred in films like Captain America and Need for Speed and looks eerily alike to the cricketer Virat Kohli with the trademark mischievous glint in his eyes.
Esha Gupta and Angelina Jolie look alike

The Bollywood actress Esha Gupta launched her career with films like Raaz 3D and Jannat 2. She bears a more than passing resemblance to actress, Angelina Jolie.
Haifa Wehbe and Rakhi Sawant: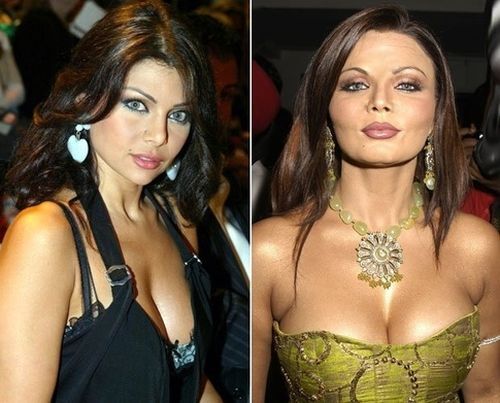 Haifa Wehbe is a Lebanese pop singer and actress, starring in the film Sea of Stars. Haifa could pass for the sister of Rakhi Sawant. Rakhi (Neeru Bheda) is an Indian dancer, model, and Hindi film and television star.
Howard Wolowitz and Ranbir Kapoor look alike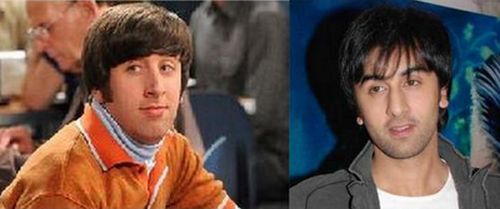 For those of you who do not watch the television sitcom The Big Bang Theory, Howard Wolowitz is a character played by Simon Helberg, and is a Jewish engineer and astronaut. Howard looks like Ranbir Kapoor.
Hrithik Roshan and Bradley Cooper look alike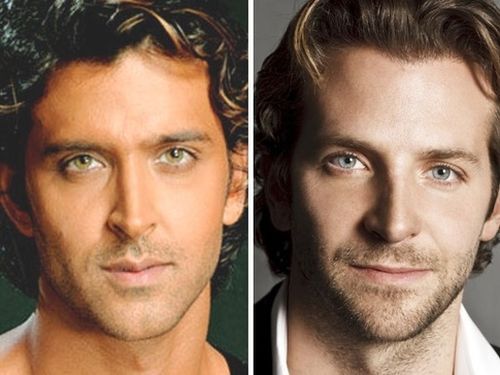 Most commonly remembered from the Hangover series of films, Bradley Cooper is an American actor and producer with a jawline strikingly similar to Hrithik Roshan.
Indraneil Sengupta and Jeff Goldblum look alike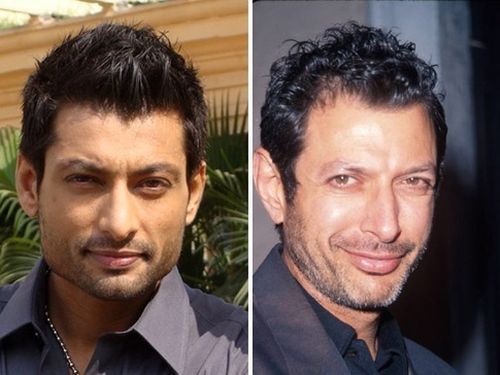 Technically, Indraneil Sengupta is a Bengali Film artist, but can be recognized from his brilliant acting in Kahaani and Jeff Goldblum can be easily recognized from the cult classic series, Jurassic Park.
Jitendra and Charlie Sheen look alike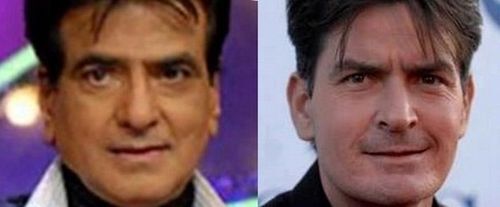 The mother of all lookalikes! Charlie Sheen is an actor starring in the vastly popular sitcom Two and a Half Men and the recent series, Anger Management. These could be brothers from another mother. Charlie Sheen looks just like Jitendra.
Johny Galecki and Saif Ali Khan look alike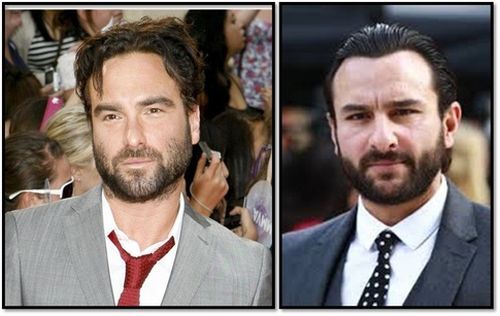 Again from The Big Bang Theory television series, Johny Galecki is known for his role as Dr. Leonard Hofstadter, an experimental physicist at the California Institute of Technology. Johny looks like Saif Ali Khan.
Parineeti Chopra and Hayden Panettiere look alike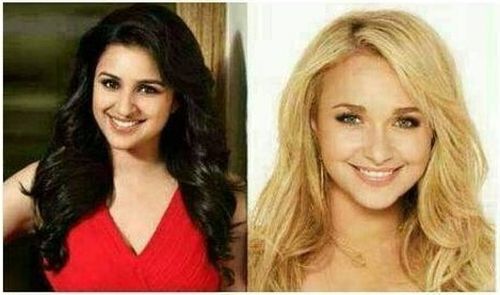 Remembered for her roles in Heroes and Nashville, two popular TV series, the actress, Hayden Panettiere, has the same effervescent smile as Bollywoods's very own Parineeti Chopra.
Roger Federer and Arbaaz Khan look alike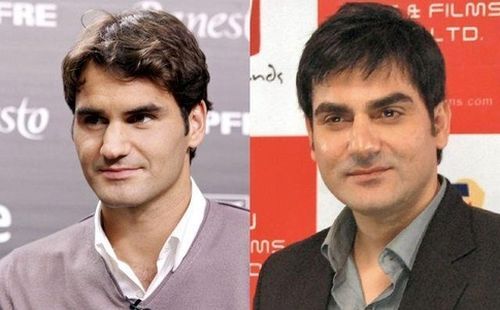 Roger Federer, the currently Ranked 2 Tennis player is surely a doppelganger of Arbaaz Khan.
Zarine Khan and Katrina Kaif look alike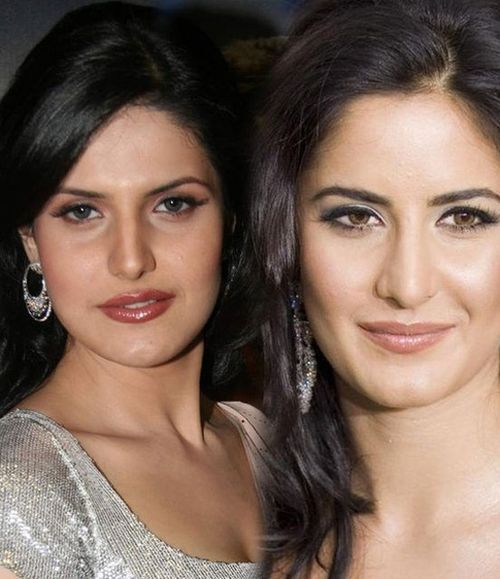 Zarine Khan can be remembered mainly for being a lookalike of Katrina Kaif and her role in the movie Veer.