40 Mehandi Designs For Hands To Look Unique
Mehndi also known as henna is the love of every Asian woman and her preparation for weddings and festivities is incomplete without mehndi design for hands to look unique. Mehndi designs are drawn on hands, feet, arms, and legs and mehndi is very popular in India, Pakistan, Arab, Africa, and Bangladesh.
The most common type of mehndi designs is what we draw on hands so here we've compiled a picture gallery of 40 unique mehndi designs for hands.
1. Shaded Paisleys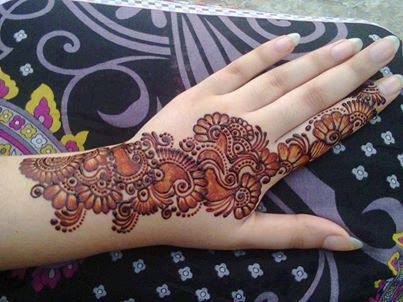 The first design is perfect for festive occasions. Virgin girls can confidently decorate their hands with these beautiful paisleys. This design is easy to create and is not messy at all.
2. Full Pansy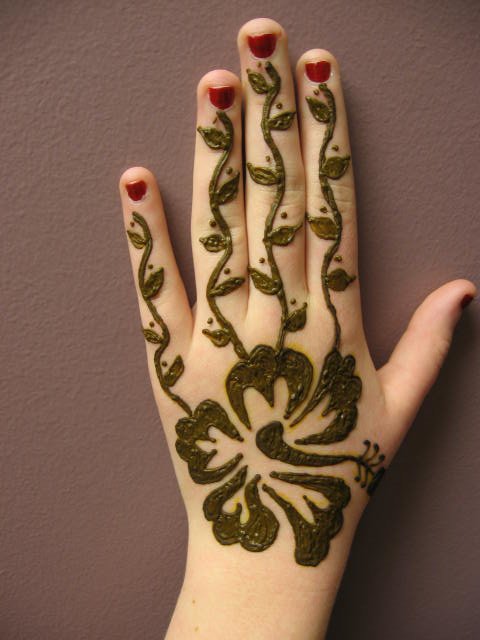 A full blossomed pansy on the back of the hands extends itself towards her fingers in form of small buds and leaves. A cute full hands mehndi design for teenage girls that even novices can draw easily.
3. Roses Roses All the Way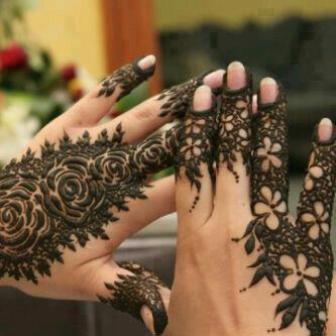 Roses fill her hands so elegantly that there is no need to wear any kind of jewelry. This is an ideal design for someone who loves full hands mehndi designs. For best results, draw it with black mehndi.
4. Checkered Fingers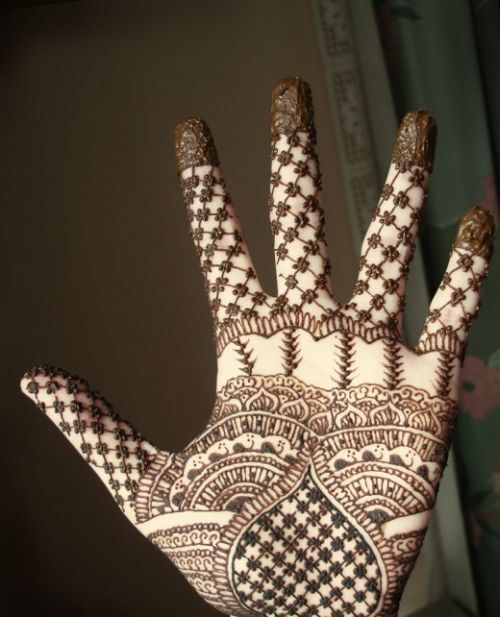 Here is how you can wear a traditional design with a modern flair. The weave pattern makes this floral idea look so fabulous.
5. Hanging Stars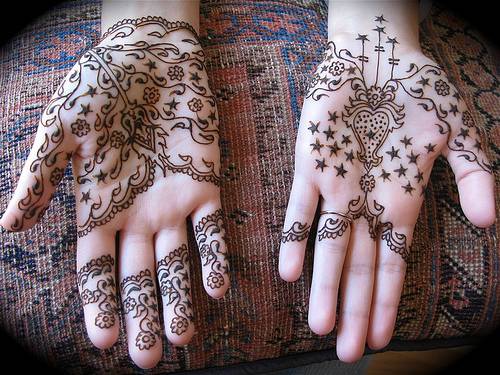 Mehndi is not always drawn for a special occasion; at times you can draw it when sitting idle. Hanging stars is a doodle for such moments.
6. Eiffel Tower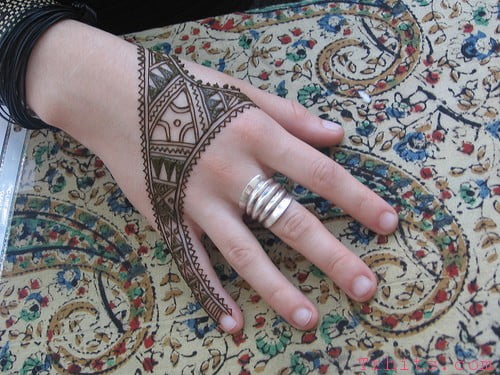 Did you ever see such a unique mehndi design?
7. Three Flowers for the Wrist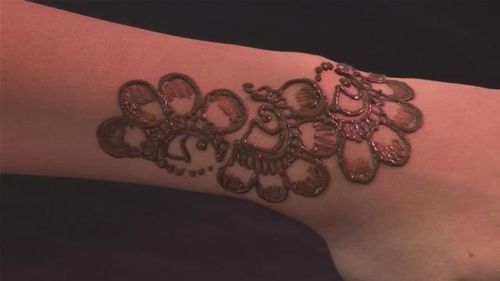 Draw half bloomed flowers on your wrist when you don't have much time to allow mehndi to dry.
8. Tiny Paisley Spray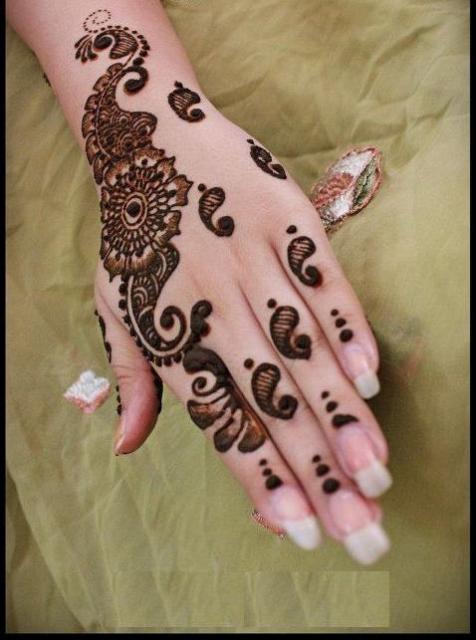 These tiny paisleys sit beautifully well on the back of the hand with the bigger one drawn in the other corner.
9. Peacock With Attitude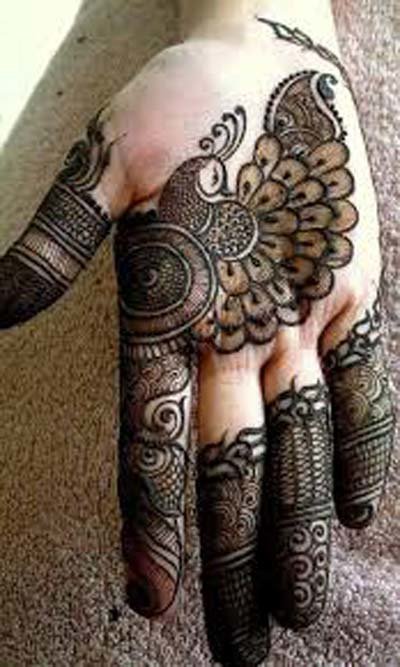 Peacock feathers made on the fingers perfectly complement the center motif.
10. Round Celtic Motif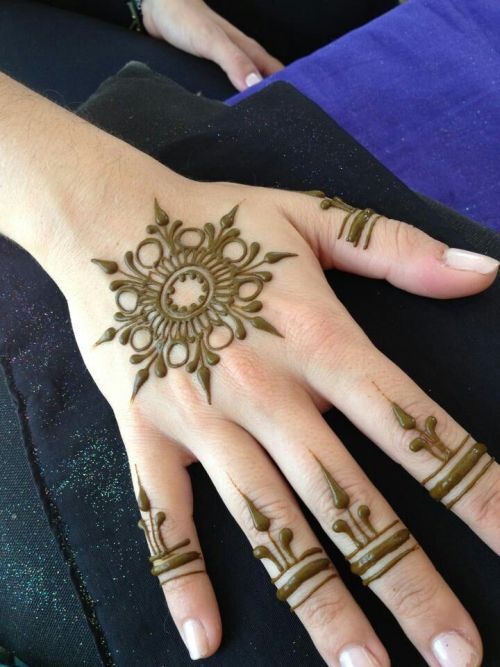 Enjoy the simplicity of this design as it is so easy to create even a 10 years old can do this.
11. Ring Finger Pattern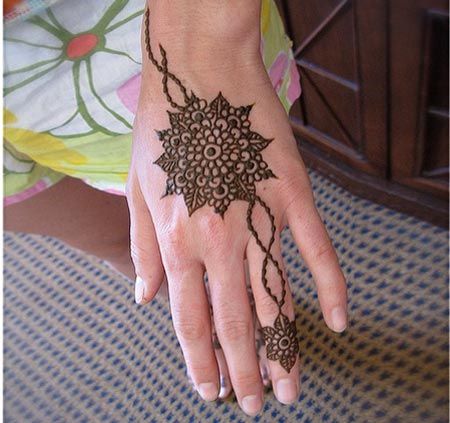 Again a Celtic motif attached to a smaller version of the same pattern on the ring finger.
12. Crochet Pattern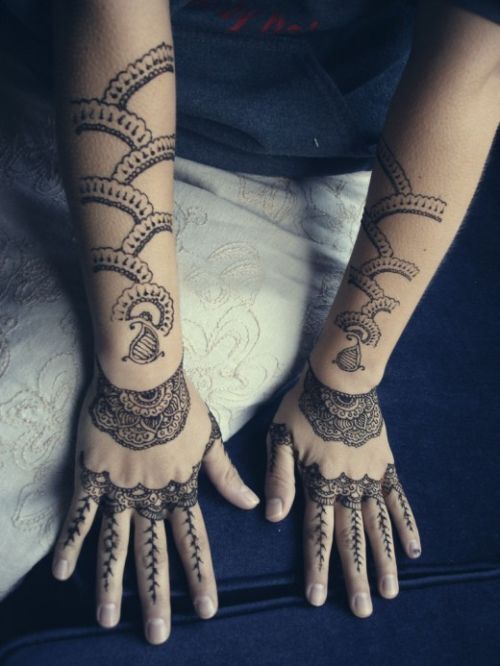 You'll love the intricacy of this design as it follows a unique crochet pattern created with fabric and threads otherwise.
13. Flower Head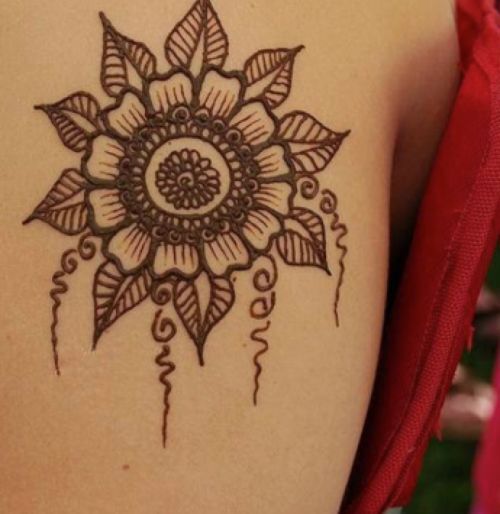 Some unique mehndi designs for hands look fabulous when you draw them on feet, legs, arms, or even neck.
14. Cute Round Flowers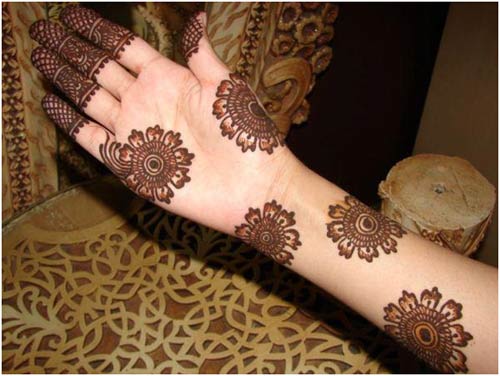 Cute round flowers are drawn everywhere from hands to wrists and half of the fingers are also filled with elaborative design.
15. Pointed Leaves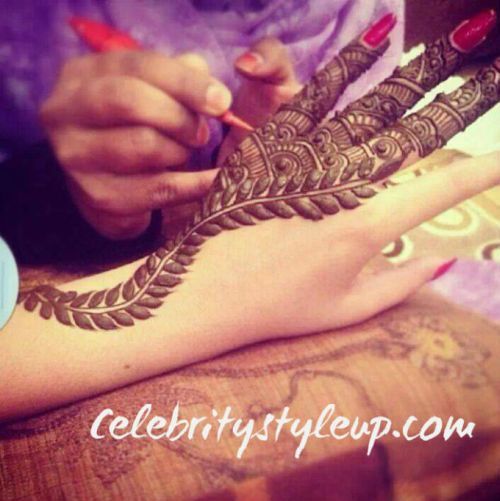 Pointed leaves enclose the little spools that occupy three fingers on the back of the hand.
16. Three in One Colors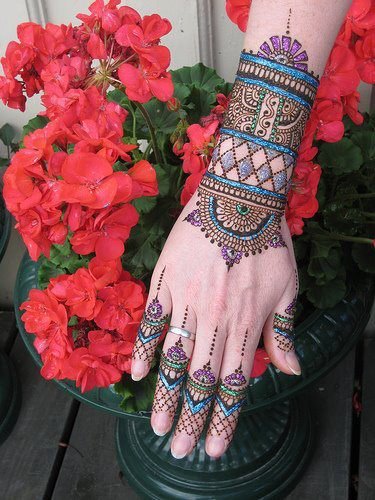 You can fill in with any colors of your choice or whatever color is prominent in your dress.
17. Encircled Leaves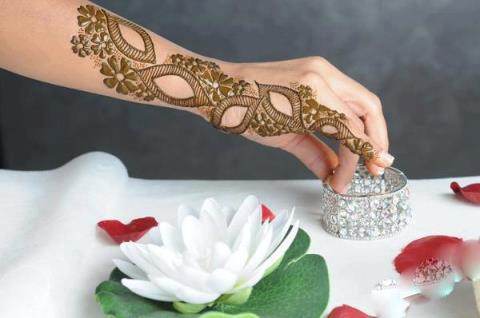 You can draw these encircled leaves starting from the fifth finger or from thumb to the opposite side of the wrist.
18. Longhaired Princess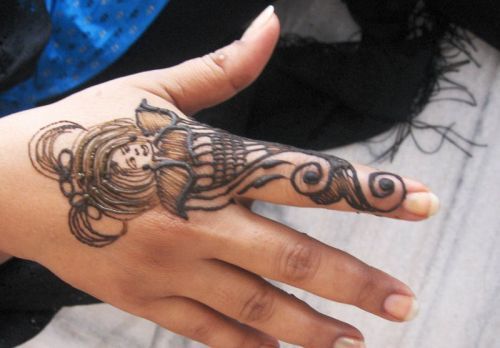 An ideal design for little girls who love dolls
19. Zig Zag Flowers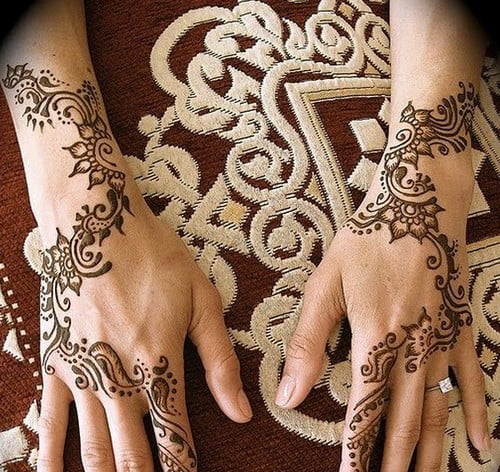 Anyone will fall in love with this zig zag floral pattern that begins from the index finger.
20. Celtic Knot Stencil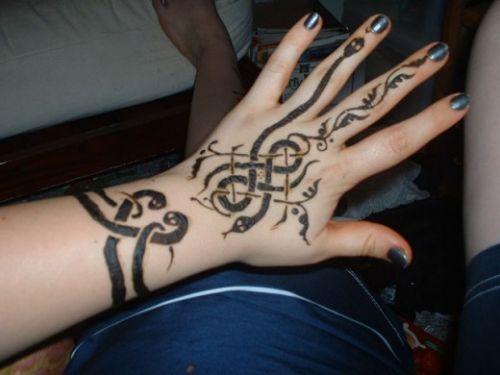 This Celtic knot is not so intricate but it needs a lot of practice because you'll have to draw it with a sense of balance.
21. Slushy Little Dots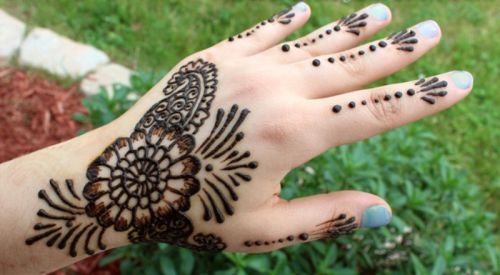 Draw this sweet design on your little girl's hands and she'll love you for that.
22. Circle in the Middle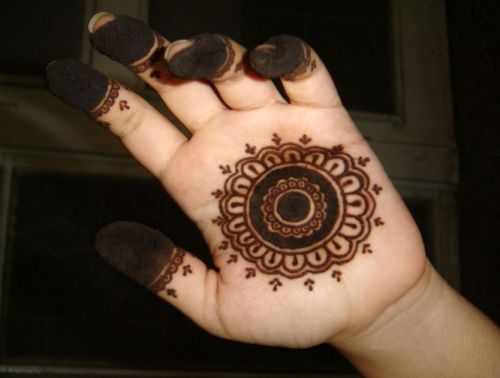 Everyone will enjoy wearing this elegant circle in the middle, be it a 5 years old baby girl or a 40 years old lady.
23. Blue Pansy Strokes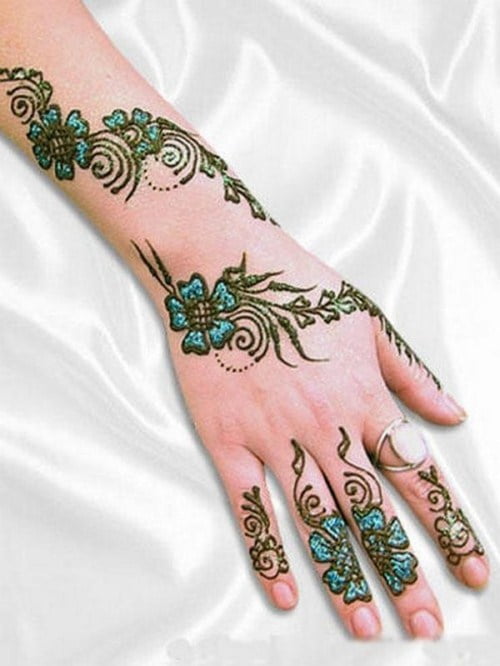 Wear these gorgeous pansy strokes on an engagement ceremony and they will sure give you nice complements.
24. Frills on Fingers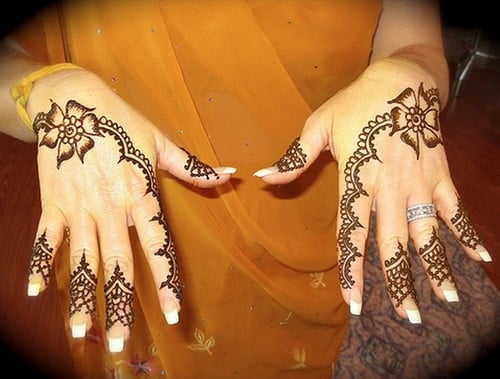 This mehndi design is very suitable for mature women who like wearing simple and not so spectacular patterns.
25. Half Sunflower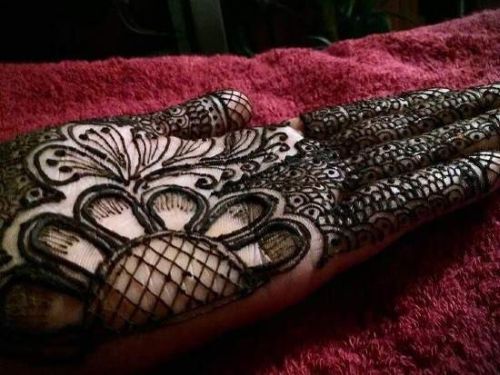 Half flowered pattern will look at its best when drawn with black mehndi.
26. Glittery Roses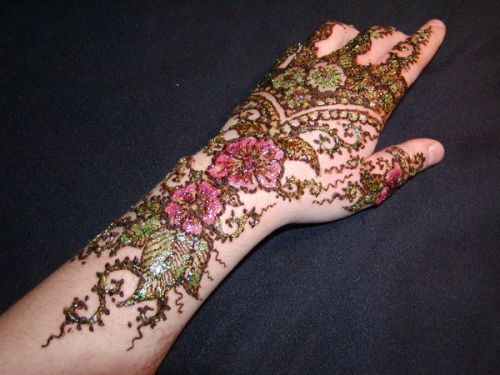 Fill in red and green glitter to get the maximum shimmer.
27. Muted Pattern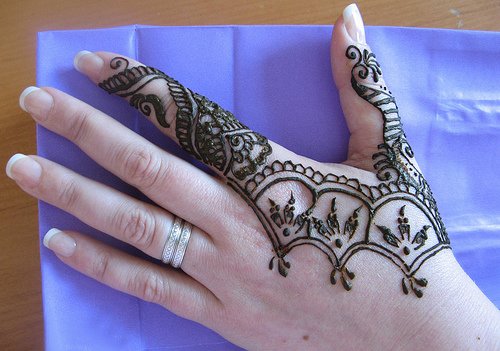 This pattern is called muted, because it will allow your fingers to strike the rings or nail paint you wear.
28. Bridal Bliss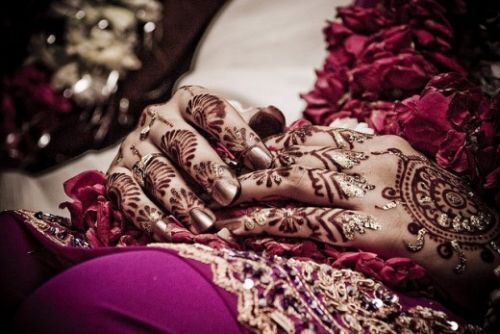 A perfect bridal mehndi design for first day bride.
29. Wandering Leaf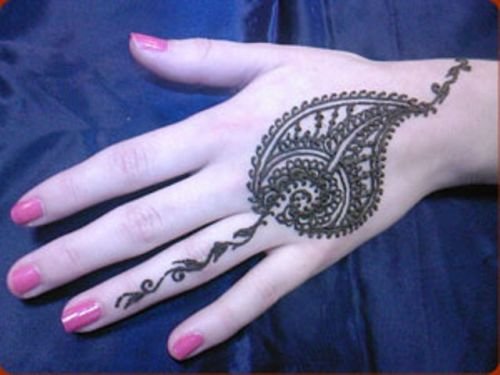 Again a pattern that allows some space for your nail paint and jewelry
30. Paisley Balloons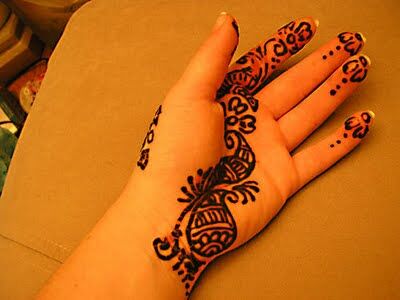 Picture-perfect for your baby's little hands
31. Heavy Scrawl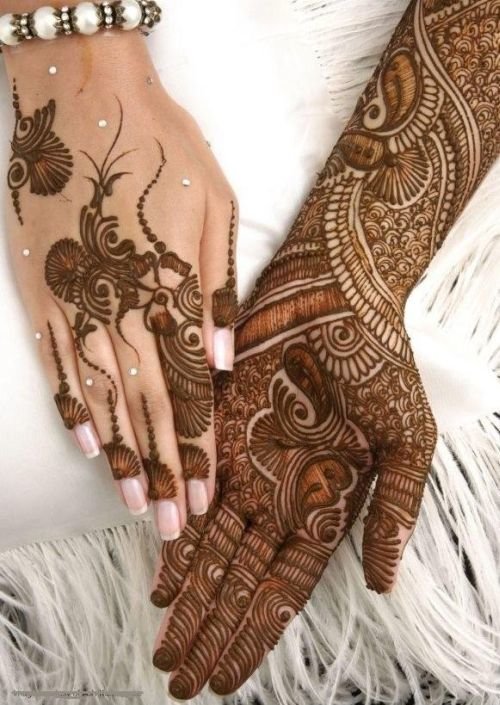 Heavy scrawl for a bride wearing white dress
32. Magnificent Mehndi Scrawls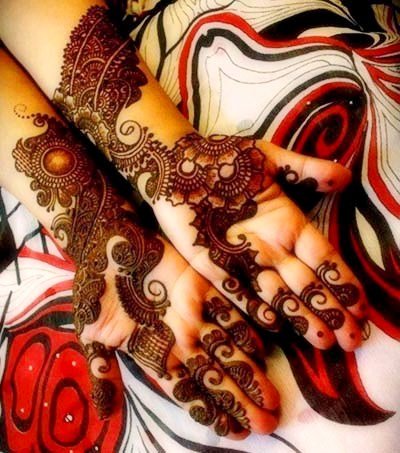 It is a rather heavy design that is only suitable to wear on engagement or wedding occasions.
33. Sweet Little Hearts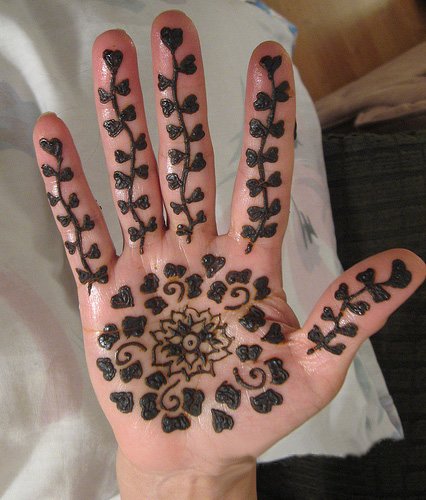 Hearts look cute and sweet even when you draw them randomly
34. Gold and Purple Dust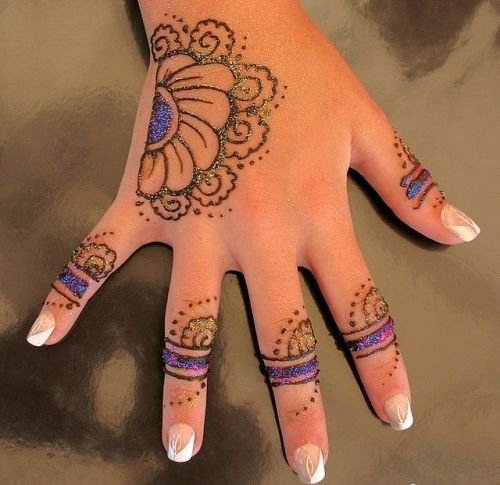 You can change any simple design into a splendid one with shimmers added to it.
35. Ink and Mehndi Combo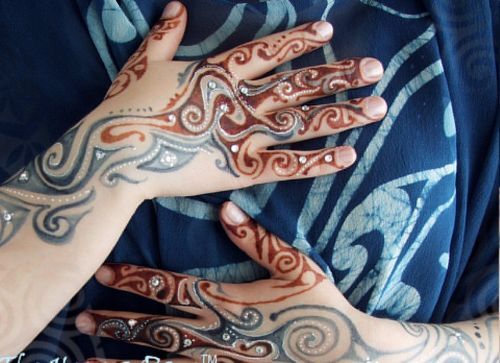 Try this unique combination of mehndi with blue ink.
36. Black Mehndi for Full Hands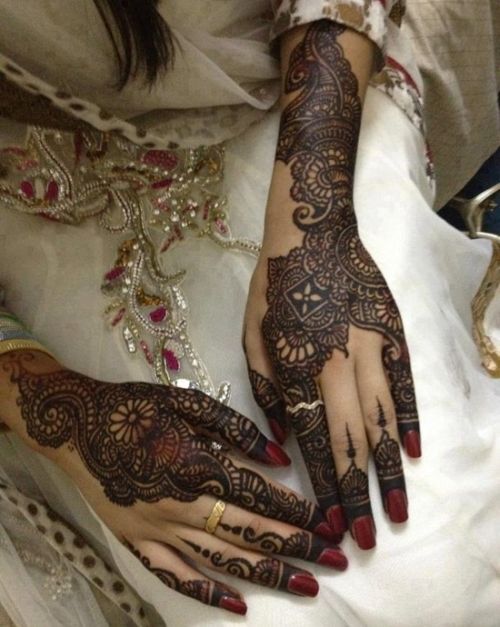 A perfect match of red nail paint and black mehndi design with off white dress the bride has worn.
37. Wild Jasmine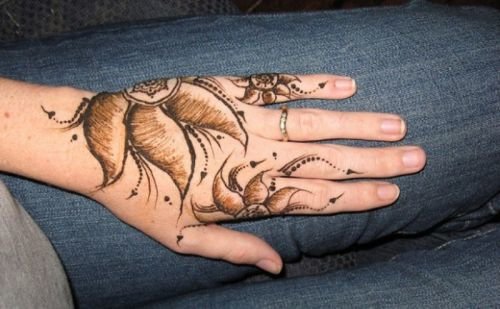 This wild flower pattern will not complement any jewelry be it a ring or a bracelet.
38. Oak Leaves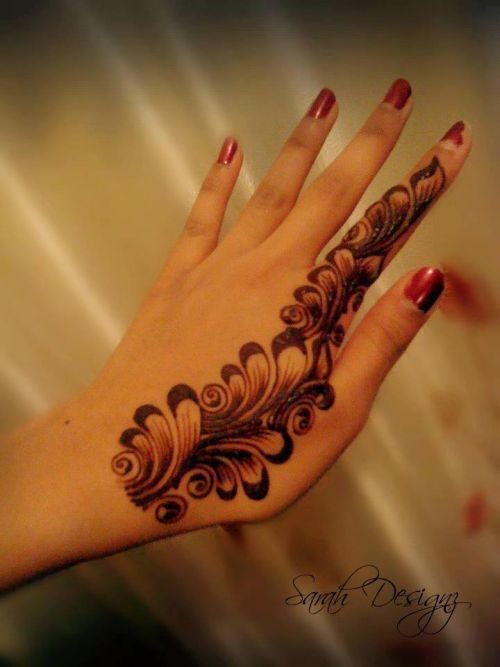 A pattern that defines the very details of oak leaves beginning from wrist elegantly goes to the index finger.
39. Perfect Bridal Design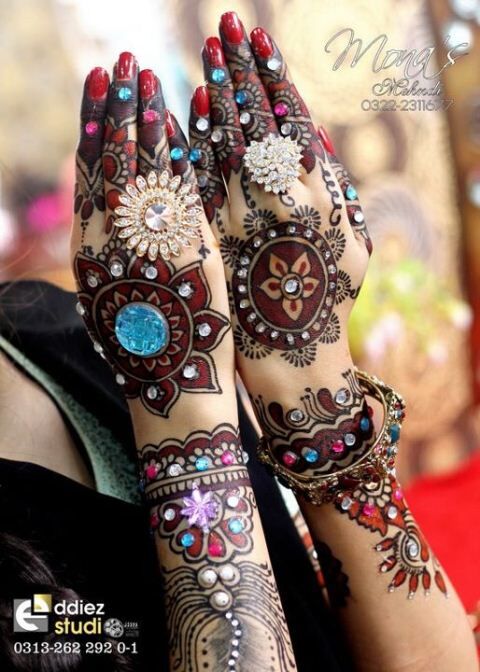 This is a sure comment getter mehndi pattern inspiration for brides to be.
40. Chic and Hot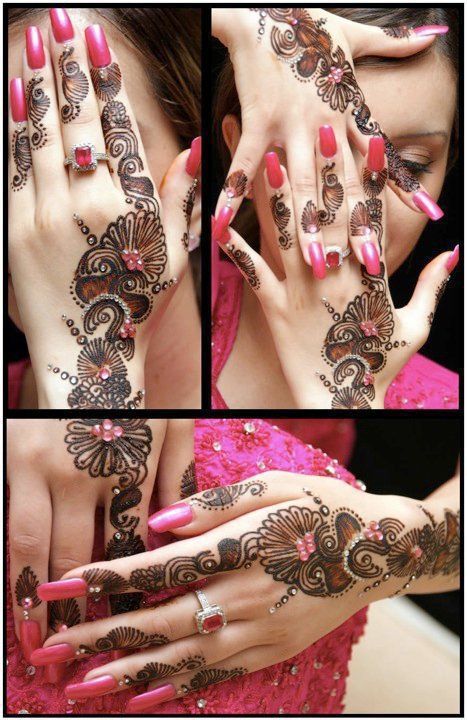 A very feminine design with a flair of modernity in which you can change the color of beads according to your dress color.