55 Cute Bob Hairstyles : Find Your Look
The Bob hairstyle is an evergreen style that won't go out of fashion. Celebrities have been a great inspiration for styling bob hairstyles in different lengths. You see stars from Hollywood wearing chin grazing bobs, tousled locks, and inverted bob cuts. We'll be examining the various bob hairstyles to help you decide what's best for you.
Historically, lots of women liked long hair. There were just a few in Hollywood who wore short hair. The bob haircut was pretty common even before World War I. The graduated bob existed in 1924 and variations of bob cut includes Chinese bob, buzz cut, shag, inverted, shingle, chin length, short, lob, layered, and A-line bob cut were seen back in the day
Let's explore some of the latest bob hairstyles for short and long hair, as well as types of bob hairstyles to match your face type and hair texture. The bob hairstyle is popular among teenage girls and older women alike. Some women over 40 and over 50 years of age prefer a bob hairstyle because they suffer from hair loss. Finally, the bob is a decent hairstyle with a modern flair.
Short Bob Hairstyles
1. Messy, Layered Short Bob Hair Cut
2. Blonde Layered Bob for Thick Hair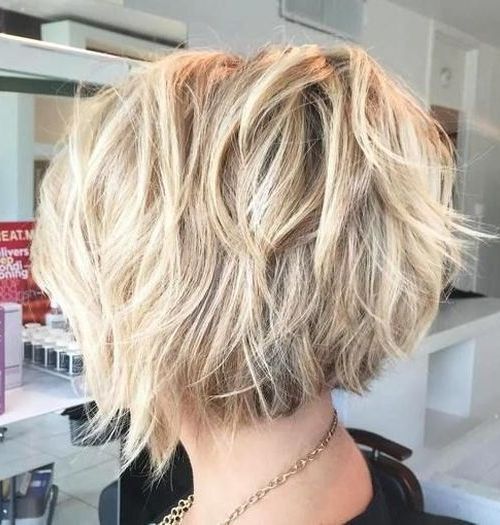 3. Short Textured Bob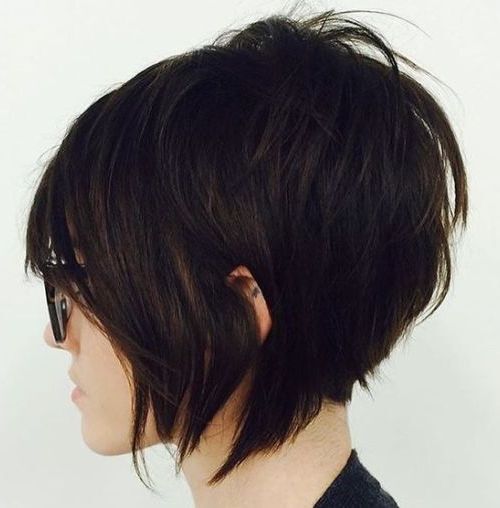 4. The Black Bob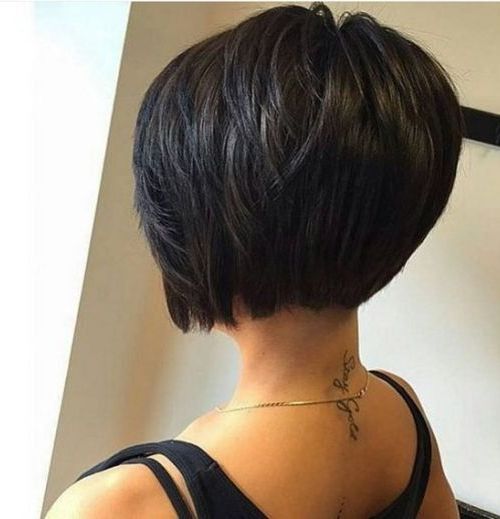 5. Bob Hairstyles with Bangs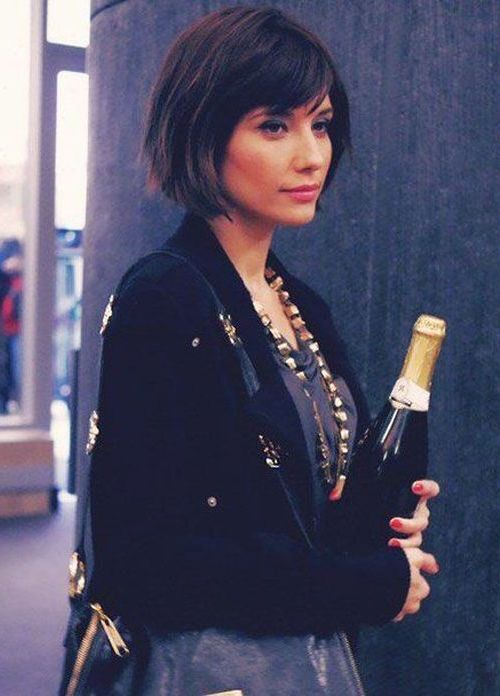 6. Choppy Bob Haircuts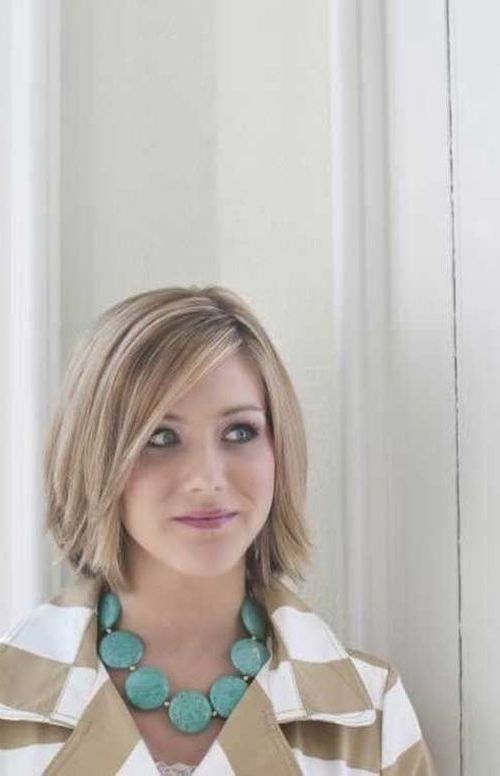 7. Short Whispers

Short whispers bob hairstyle is an ideal haircut for fun loving girls as its length is short and manageable and its flirty pieces on the forehead look so attractive and the layers are well blended.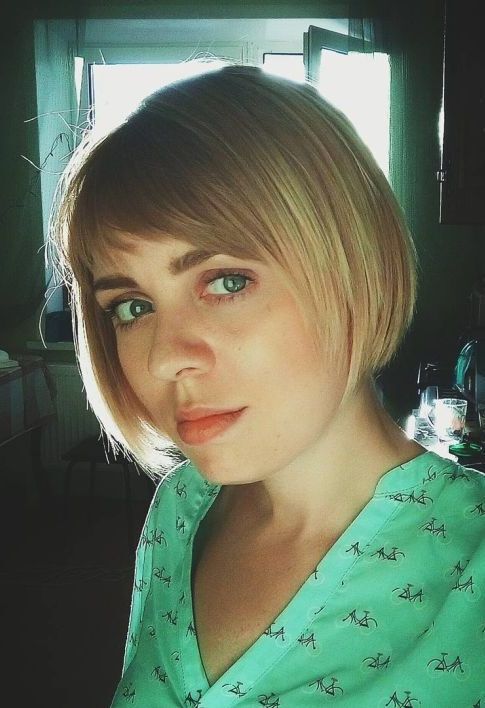 8. Wavy Bob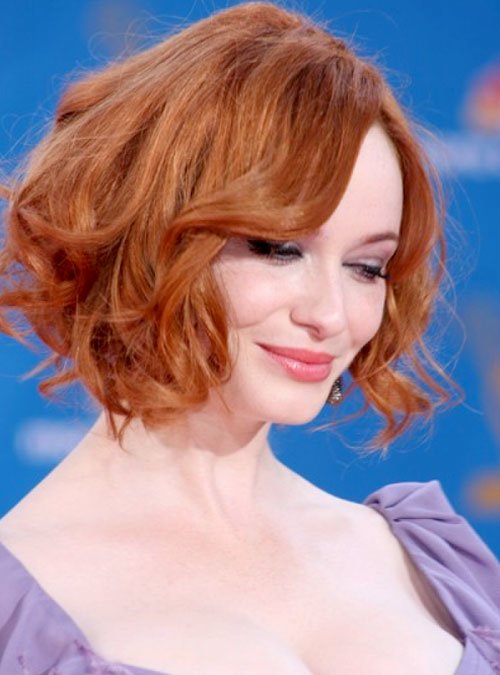 If you have natural waves then wearing this hairstyle will keep you away from heat and styling products.
Long Bob Hairstyles
1. Sleek A Line Bob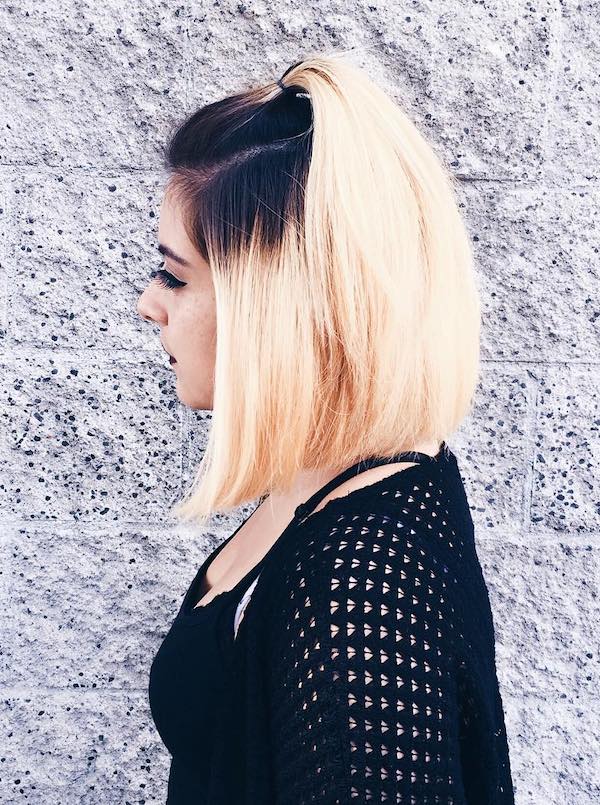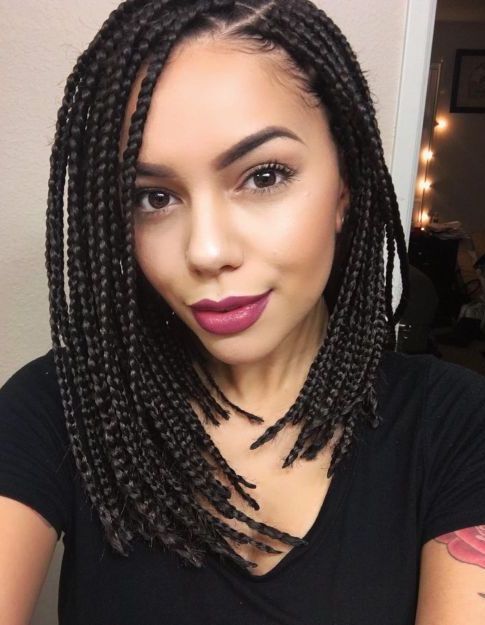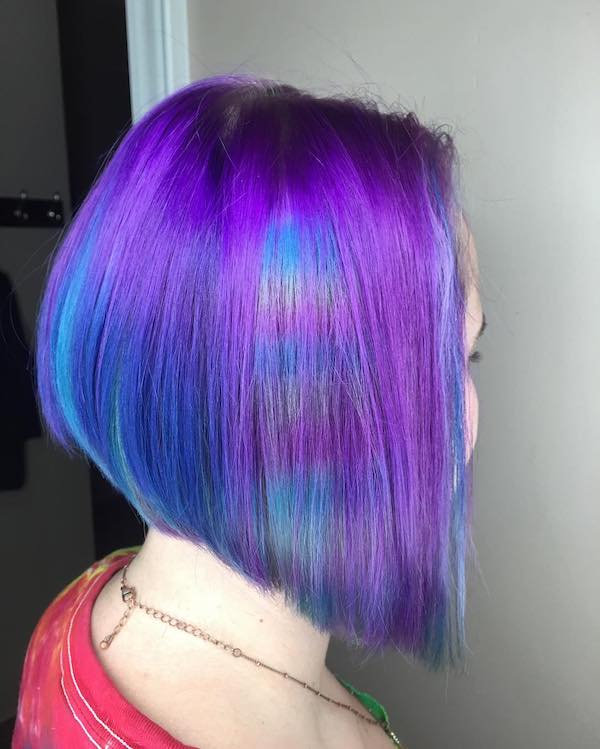 You should ask your stylist to cut your bob with razor to achieve its full vibe. Cutting with the razor also helps smooth the lines.
2. Icy Blonde Bob Haircut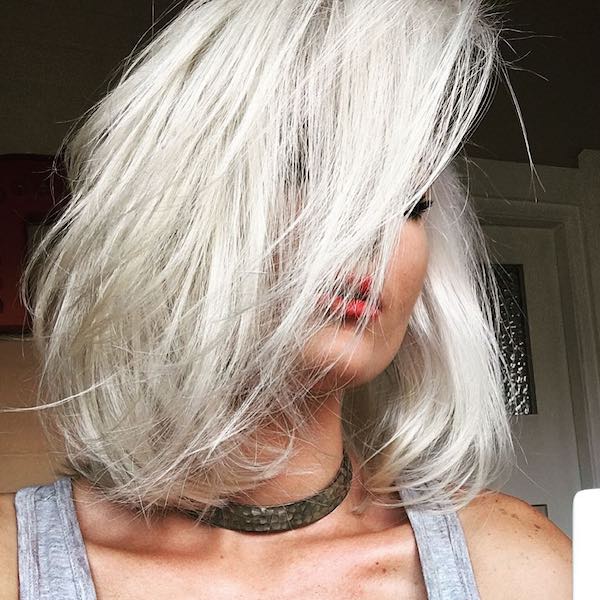 3. Giuliana Rancic's Asymmetrical Long Bob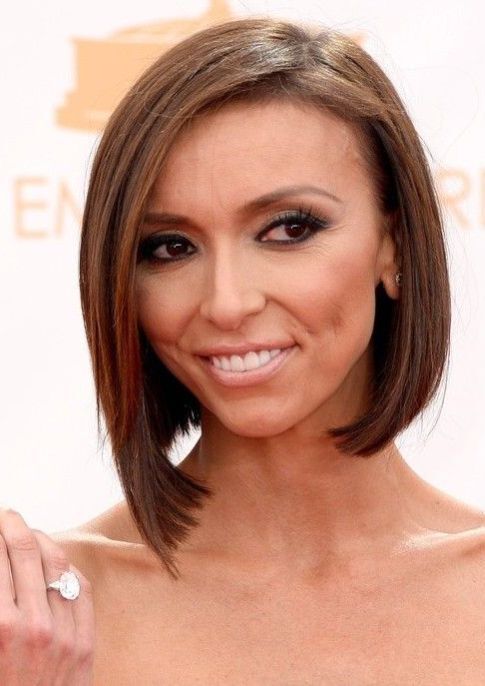 This long bob is very suitable for busy moms because it is long enough to enjoy the fullness of medium long hair and needs low maintenance.
4. Soft and Sleek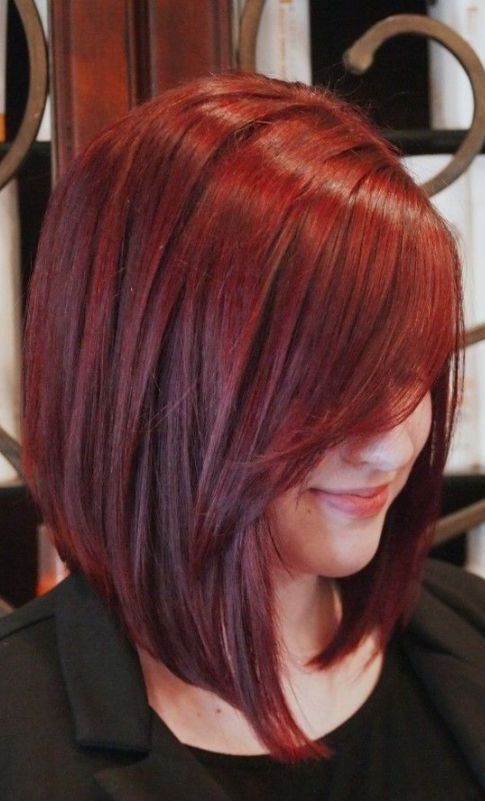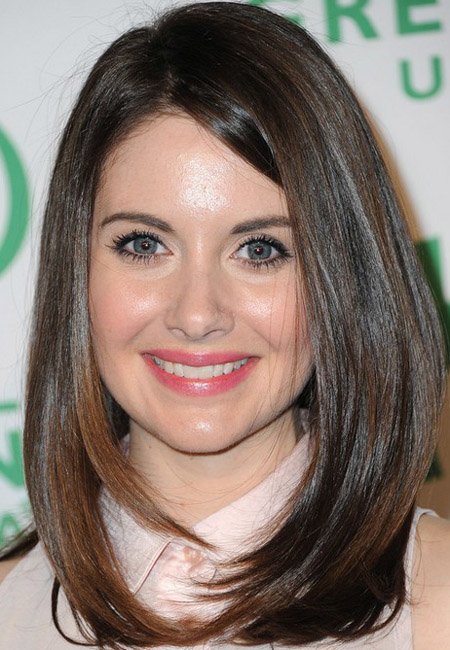 The model has added low lights and highlights to give her simple long bob a soft and flowing effect.
4. Rounded Bob with Bangs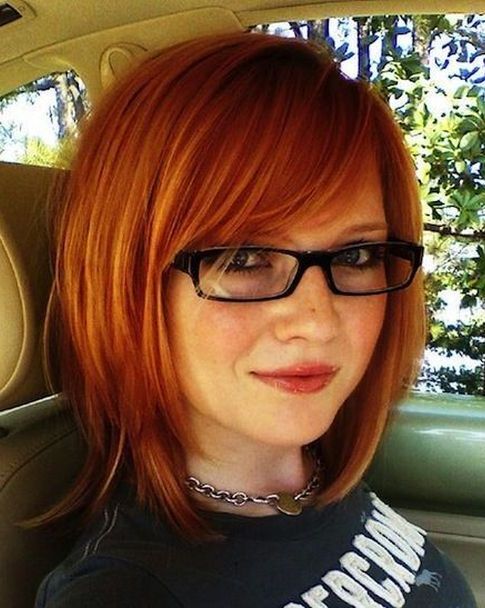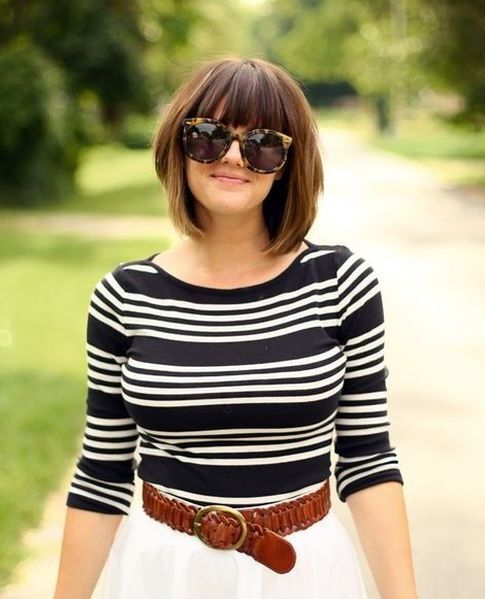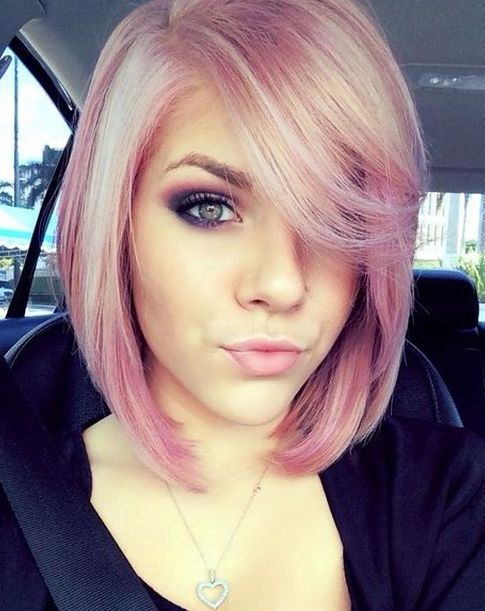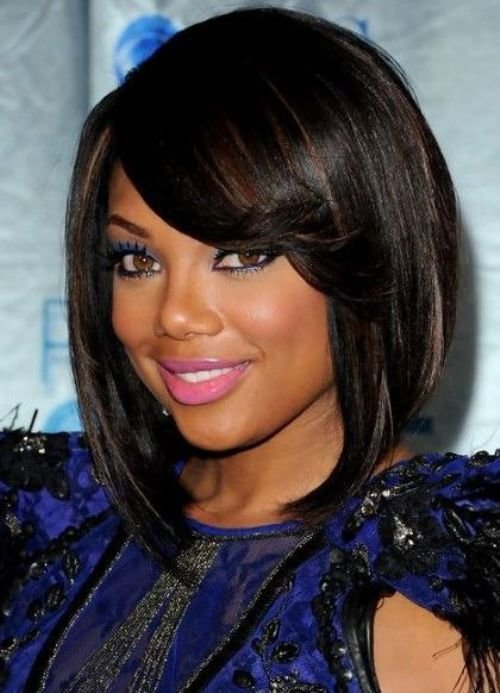 Here is another form of long bob that is rounded when viewed from the back side. And it has a bit asymmetric form when viewed from the front. It also adds bangs on the front for flair of freshness.
Bob Hairstyles For Fine Hair
1. Short Bob with Bangs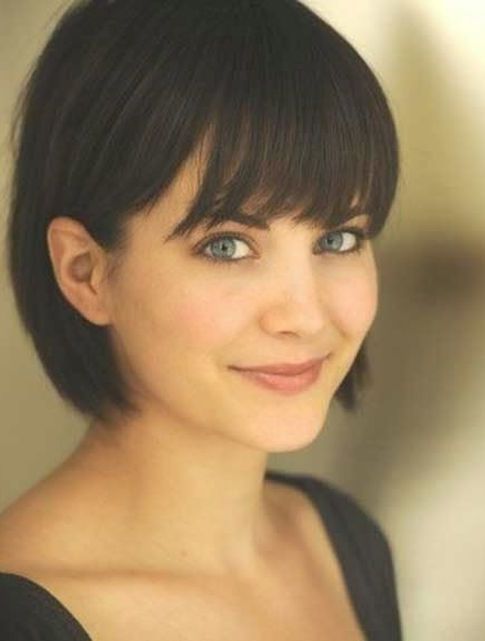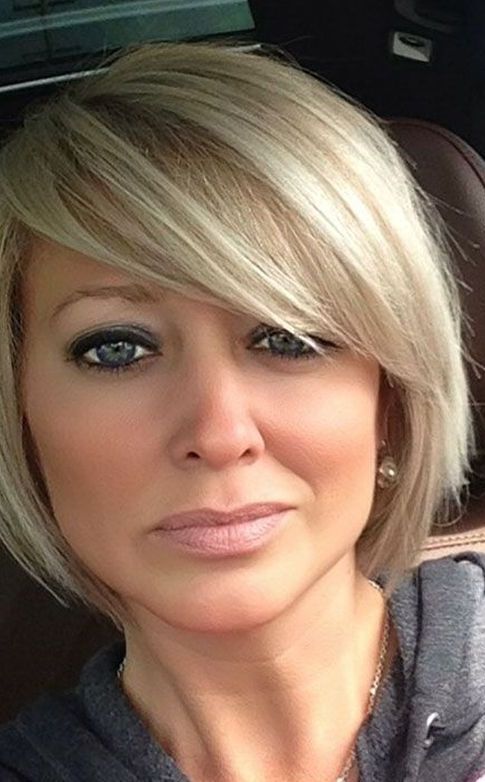 It looks so innocent and bangs add a hint of femininity to the overall cute impression of this short bob hairstyle.
2. Beachy Blonde Wavy Layered Bob for Fine Hair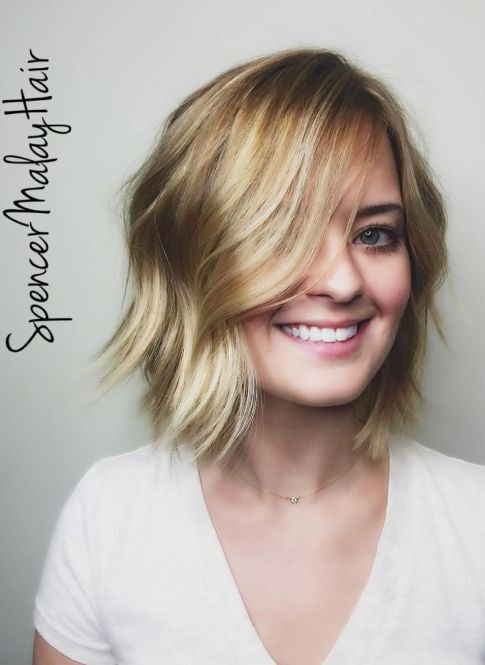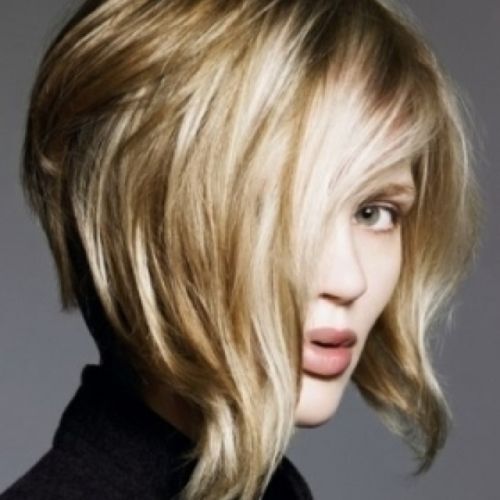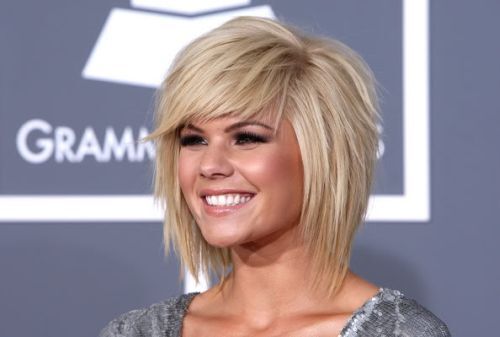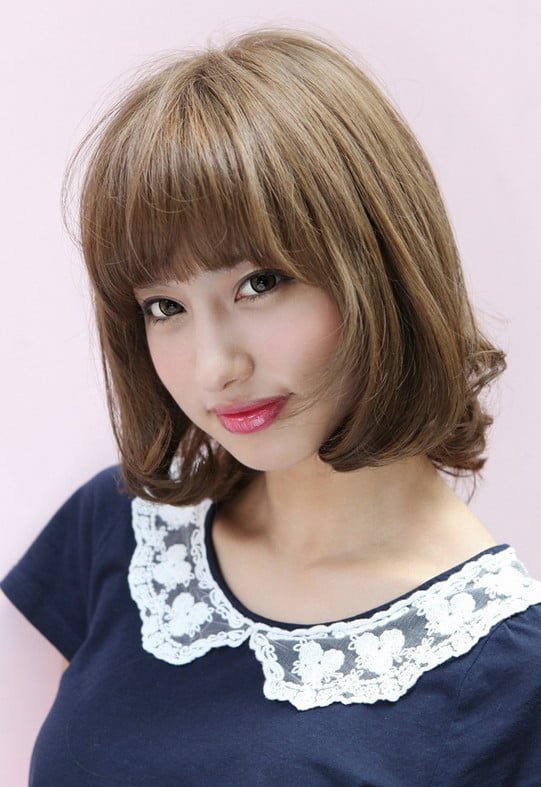 3. Disconnected A-Line Bob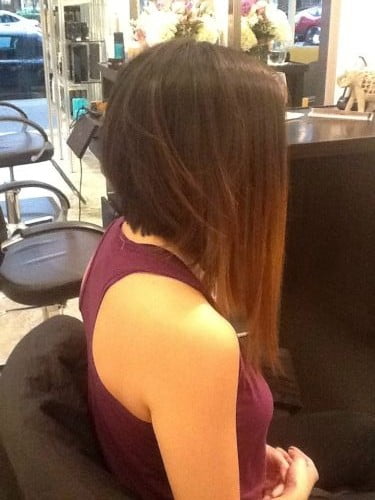 This is an uncommon type of bob where the smooth back changes to longer tresses as it comes to front.
4. Lovely Short Bob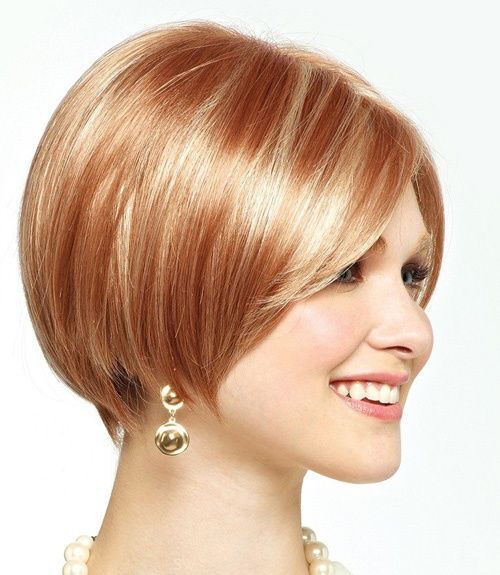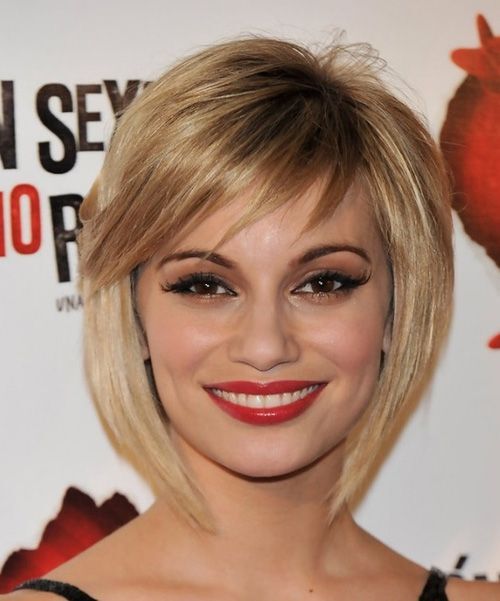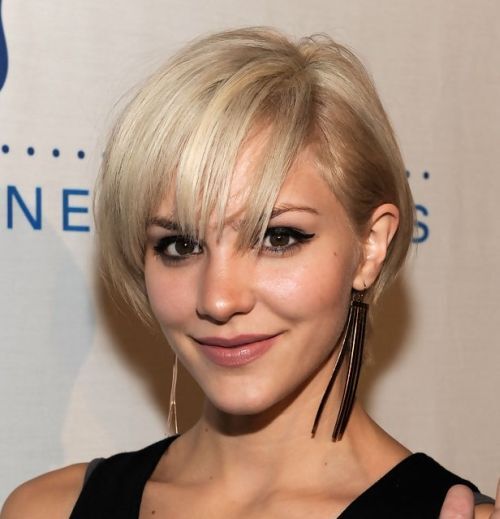 You can achieve this look with first applying volumising gel to hair roots and then blow drying your hair keeping them from upside down. When your hair are almost dry then flip them back and round with a large round brush.
Bob Hairstyles For Curly Hair
1. Medium Curly Bob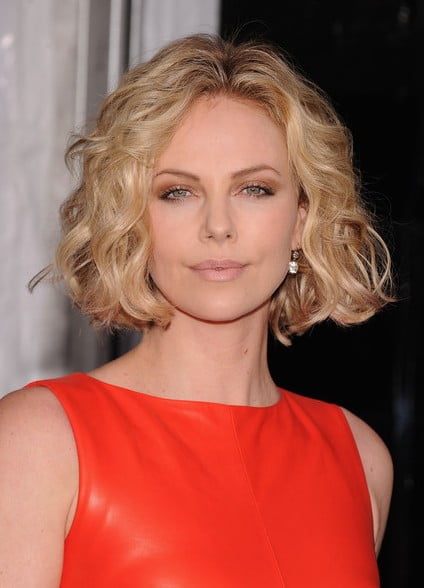 Curly bob hairstyles always look at their best when you give them a few layers especially when the curls are thick.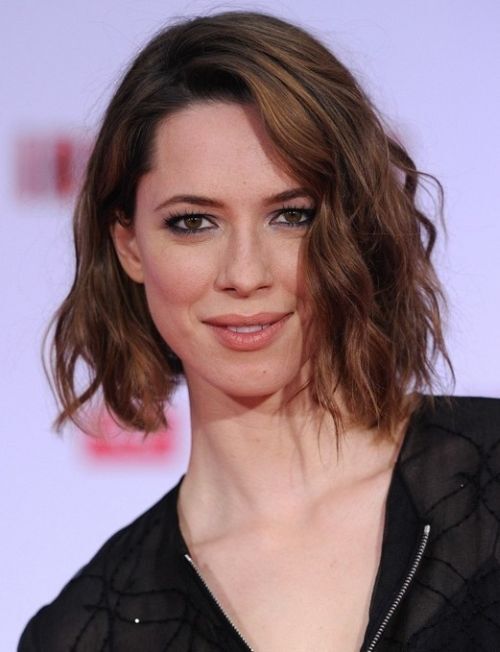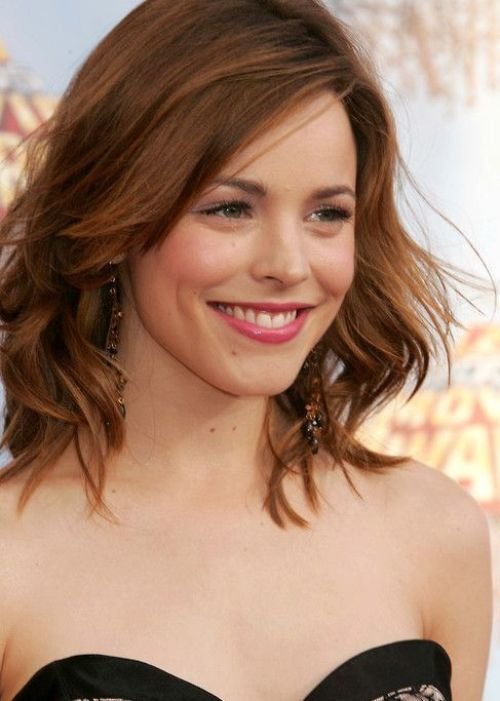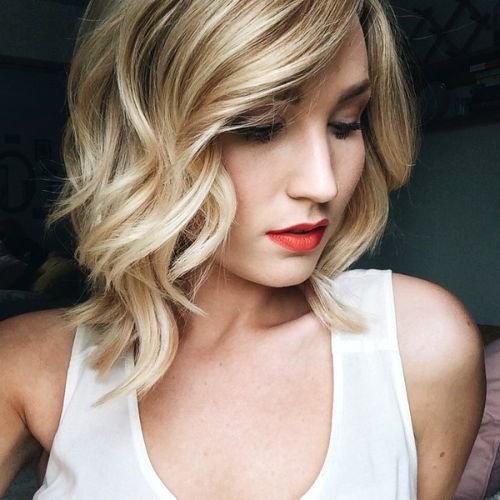 2. Long Bob with Large Curls
It's advisable to give your hair long layers if you have naturally big curls. Because the layers itself create bounce and movement and your curls will get a new life with layers.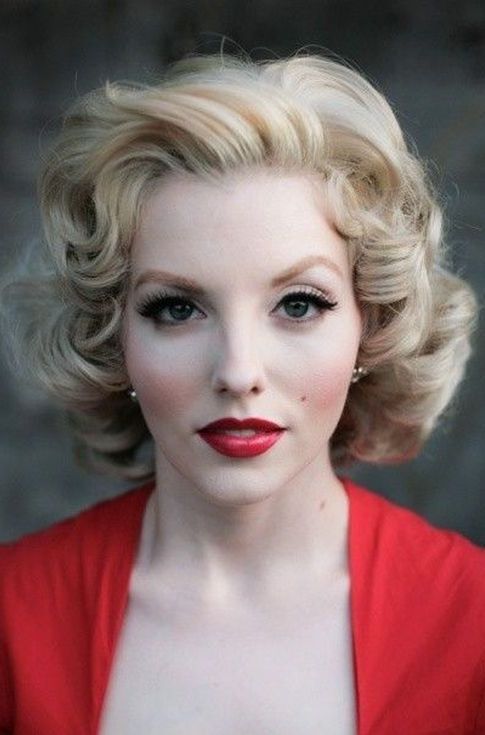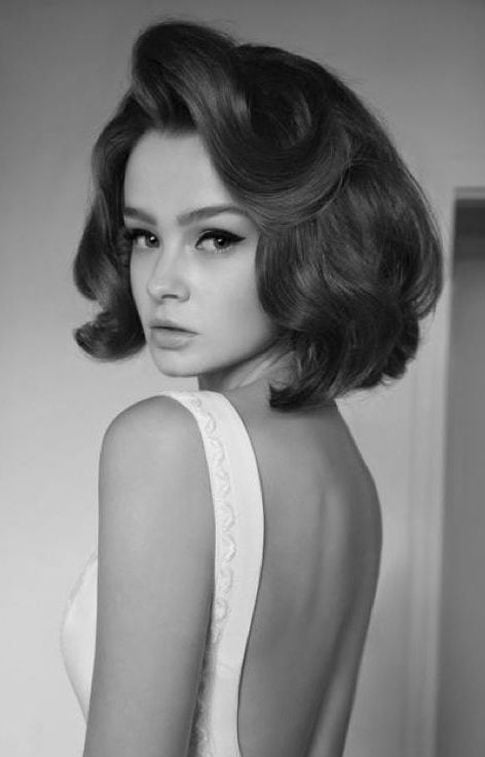 3. Retro Bob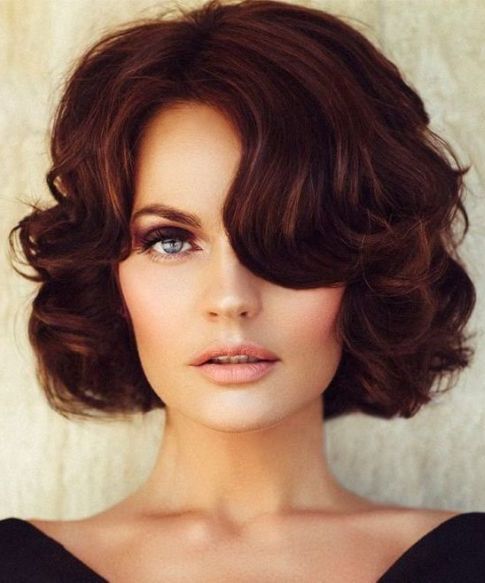 Retro bob is an ever green hairstyle that was basically originated in 1920s. Women with curly hair need a curl boosting gel and their own fingers to achieve this look within minutes.
Bob Hairstyles For Round Faces
1. Undercut Bob Haircut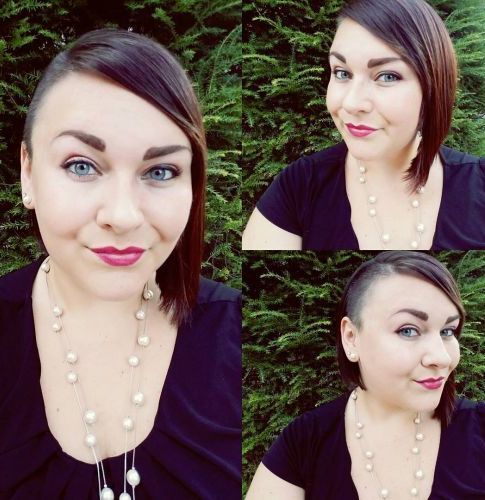 2. Rainbow Bob Hairstyle for Round Faces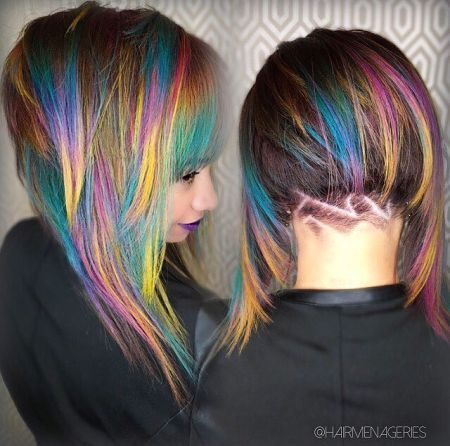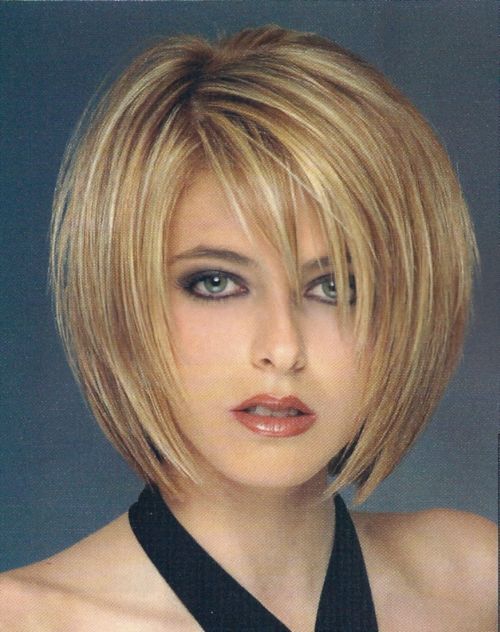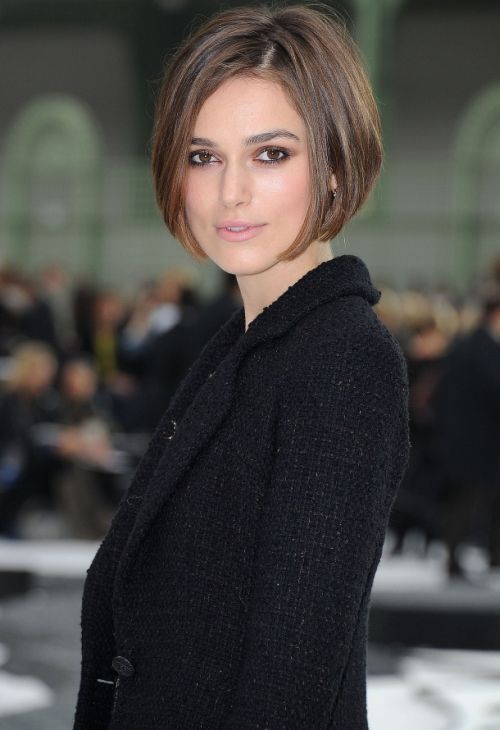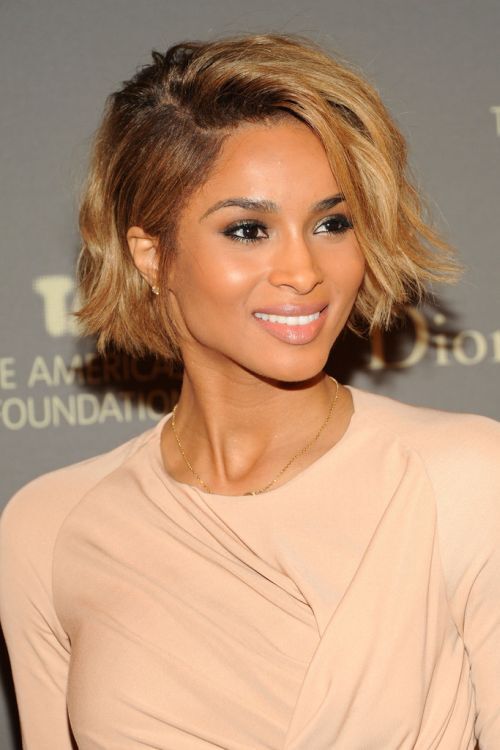 3. Chin Length Flipped Bob



This is another fun way to style your bob for your round face cut. Keep its length to your chin and flip it all around the tips. You can wear a short fringe on front or simply side sweep hair and tuck them behind your ear.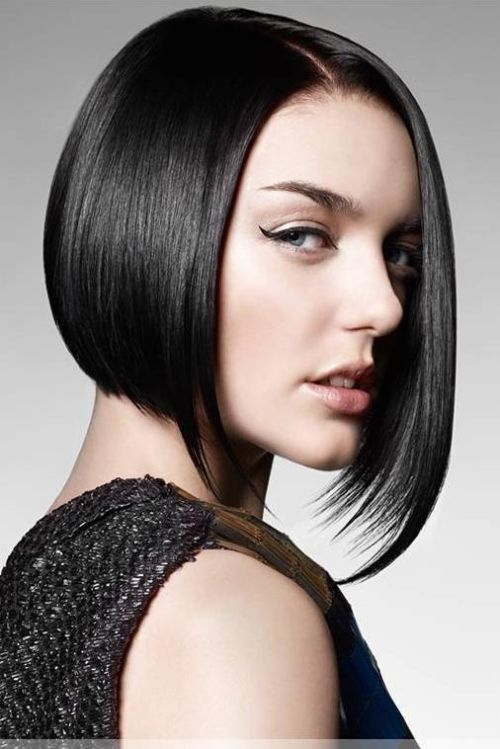 4. Asymmetric Bob



This is the type of bob that will make your face look thinner and it also adds volume to both sides and this is what makes it an ideal bob cut for someone with round face and thin hair.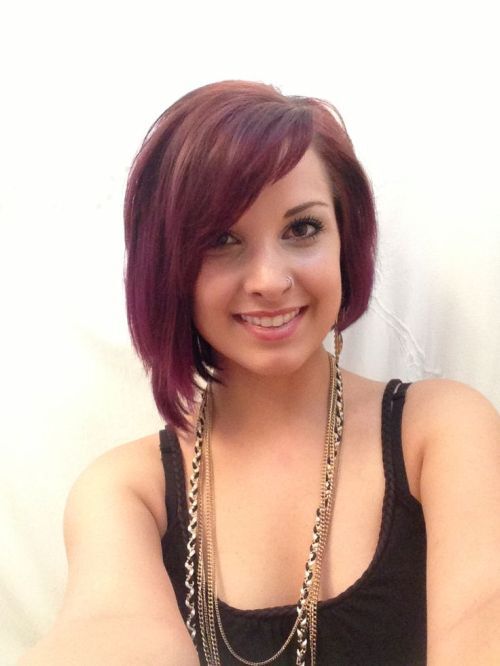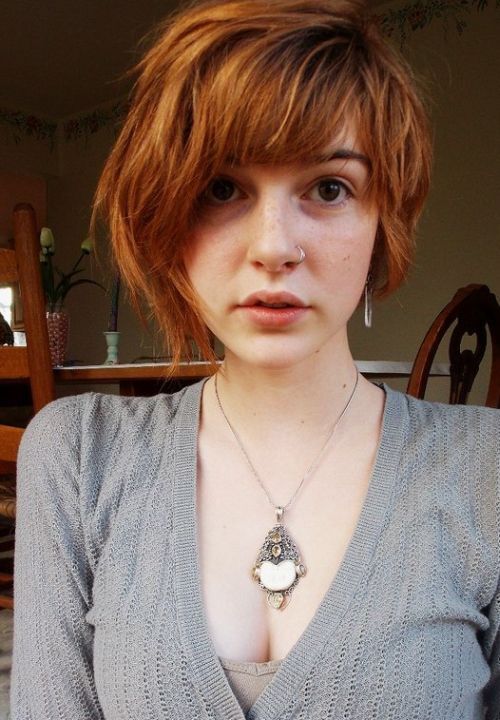 5. Highlights in Bob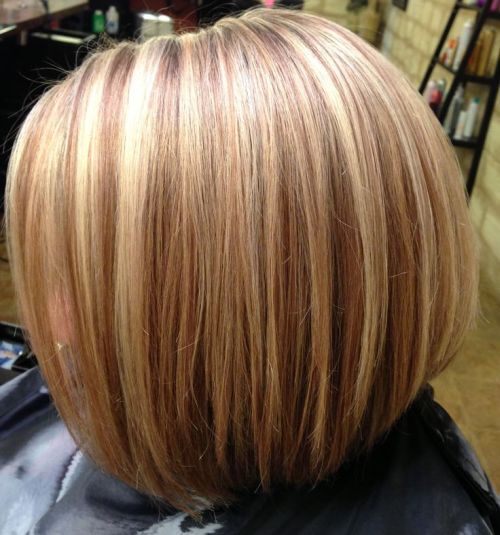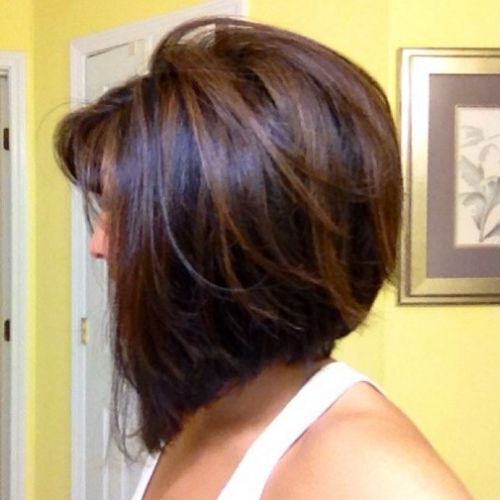 Highlights are a very nice option when you have thick hair and round face and still want a bob haircut. Highlights reduce the overall weight from your head and make a transition to your actual face framing.
Layered Bob Hairstyles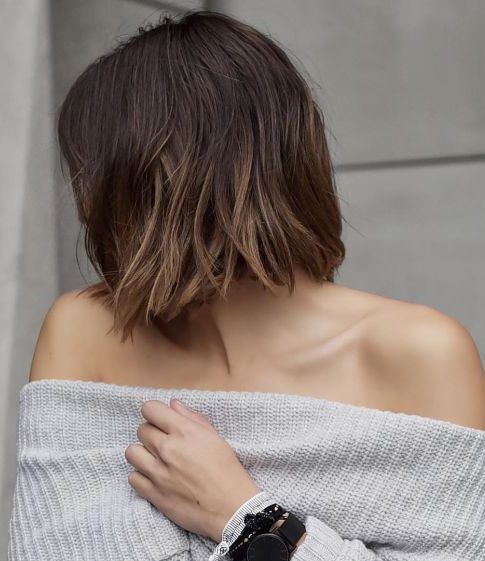 1. Simple Layered Bob
Layers are best achieved in medium length or at least your length should be below the chin. It is a simple delightful bob with layers but a woman who hates when her hair catch in her eyes must avoid it.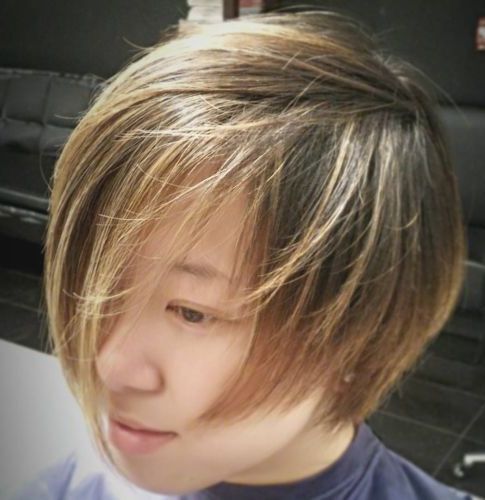 2. Age Defying Layered Bob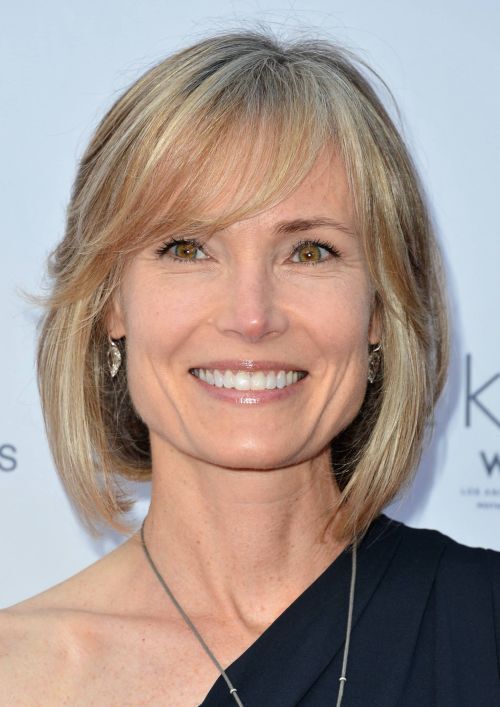 The trimmed off weary tips of this short layered bob hairstyle beautify the wearer's bone structure and hides her fine lines and wrinkles.
3. Growing Bob with Layers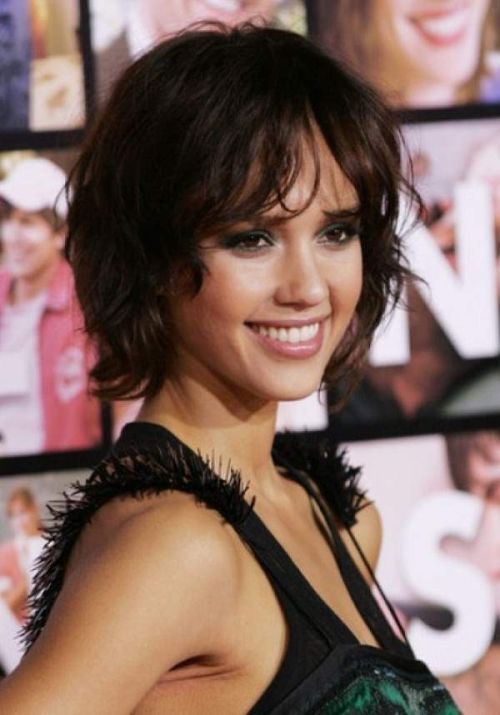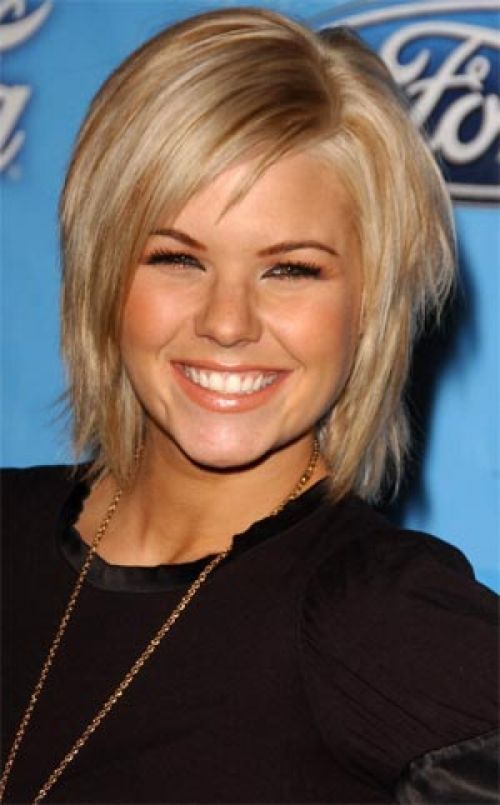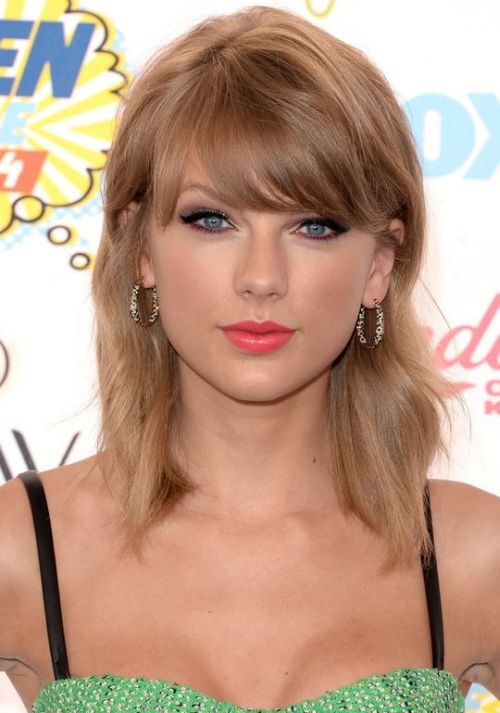 You can ask your stylist to give you this kind of layers when you're growing a short bob and don't want a shag or messy cut. It looks formal and retains the beauty of long growing hair.
Thanks for checking out our article on the bob hairstyle. What do you think? Let us know your thoughts in the comment section below.