83 Latest Layered Hairstyles for Short, Medium and Long Hair
Best Layered Hairstyles and Haircuts to Try
Layers, layers, layers. With countless new hairstyles in trend now days, how is that layered hairstyles and haircuts never go out of style? Well, layers are a great way to spice up any haircut as they help add volume, frame your face, and change the textured look of your hair.
Any woman with thick hair can create bounce and make her heavy locks manageable with a lot of wispy layers. You can make your haircut suitable to your face by adding layers to it.
Layers create a relaxed impression, soften angular faces, and give stern and serious looking faces an innocent look.
Your layers can be sweet and short or long and sexy whatever the way you want your haircut to be. Layers have been a very popular trend since last decade and women love to add layers to a simple haircut because it gives them a prospect to experiment with their looks. Latest layered hairstyles prove to be very practical and they have to be a little fussy to look wonderful.
The list of layered hairstyles ideas given below features some cutest haircuts – feathery layers, choppy and razored pieces. Let's check these layered hairstyles for short, medium, and long hair.
1. Balayage Textured Fringe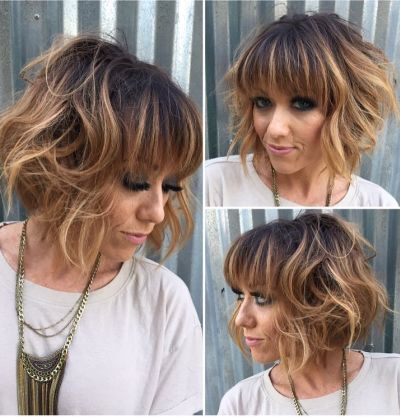 Make your hair look thick and full with this curly layered hairstyle. To add depth and character, get a balayage that ranges colors from dark brown to medium blonde. A surefire way to remain stylish and made-up even on your bad hair days.
2. Blonde Layered Hairstyle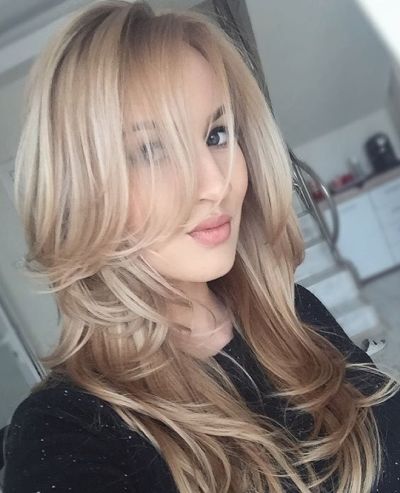 Layers on long hair always look stunning. To achieve this hairstyle, have your hair grow out to a considerable length and then get your stylist to give you a high-layered cut. A good hairstyle especially for blonde hair as in this photo.
3. Electric Blue Layered Haircut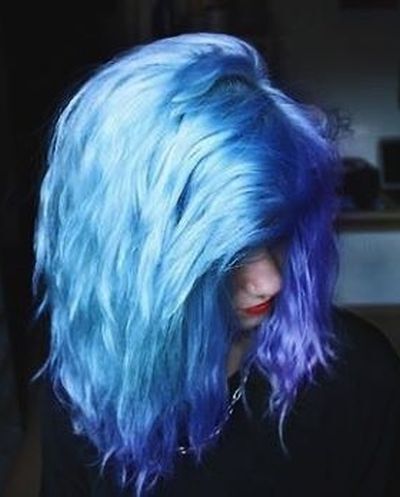 If you want a totally new change to your layered locks, why not go for an electric blue dye to really get a new look? With the right shade of blue, you can look vibrant with any outfit that you wear.
4. Green Layered Bob Haircut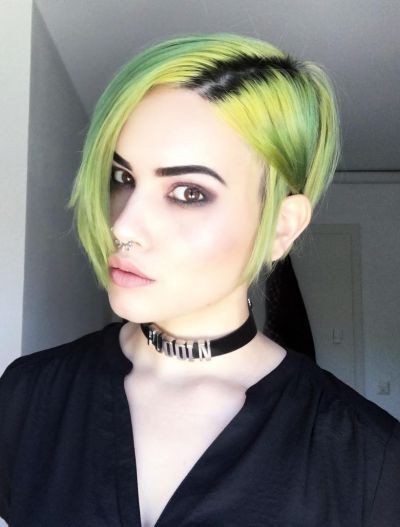 A low-maintenance cut, but with a vibrant apple green color to ward off the boringness of a regular layered haircut. A good option for naturally straight hair, plus a unique change to your natural hair color!
5. Choppy Layered Cut with Long Fringe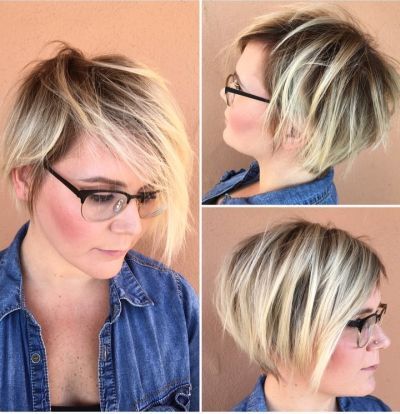 This hairstyle is a variant to the bob haircut, but this time, it goes with a classic long fringe. A bit of a mature style, but elegant nonetheless.
6. Clean Side Shaved Layered Haircut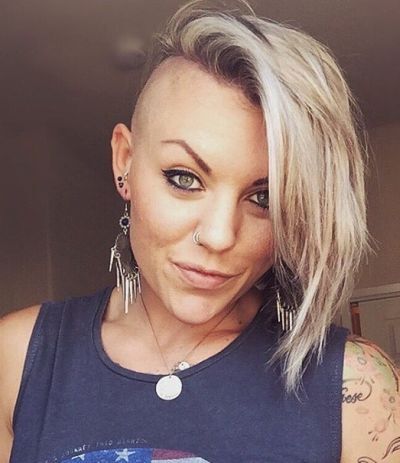 More and more women are pulling off the classic rocker look of a clean side shaves and undercuts. In this hairstyle, show off your spunk with a clean side shave and a long fringe on the other side of your head.
7. Corner Shaved Layered Haircut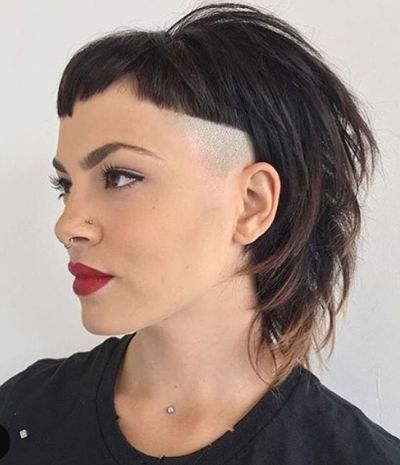 Creative, isn't it? This is one of those hairstyles that you can either pull off, or you won't. Nevertheless, a bold hairstyle like this, when done right, can give you that edgy look you deserve.
8. Cotton Candy Layered Hairstyle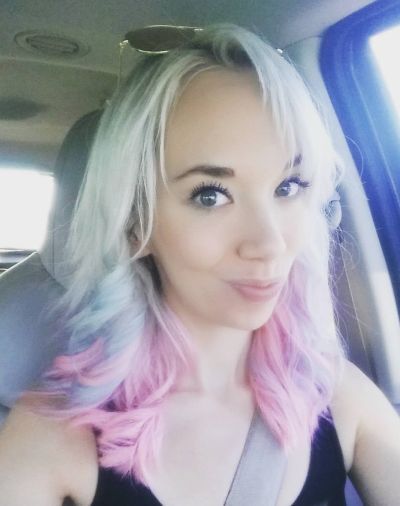 Make your layered hairstyle more fun with a mild cotton candy color highlights, particularly cotton candy blue and pink. A fun hairstyle that you can try if you're ever feeling bold.
9. Green Fringe with Side Shave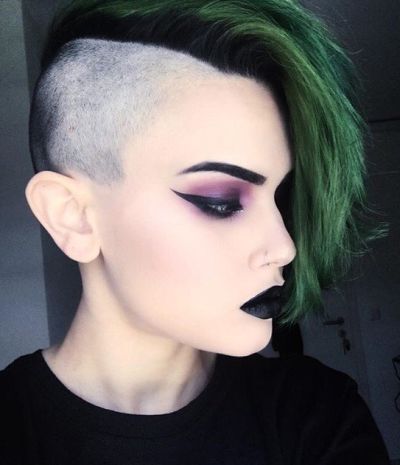 Nothing can say "punk rock" more than this hairstyle. Achieve maximum edge with a clean side shave partnered with a dark green fringe.
10. Grey Layered Hairstyle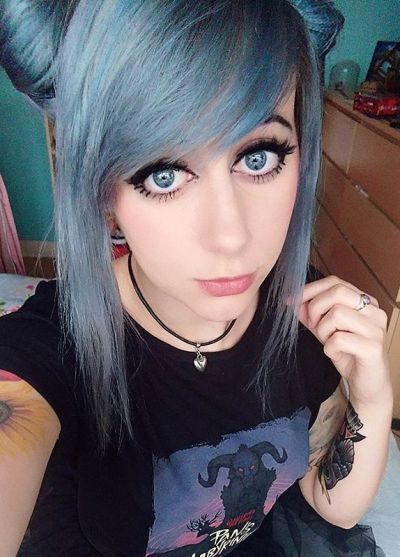 Who says grandmas are the only ones to pull of grey hair? No matter the age, a good shade of dark gray can go well with any hairstyle.
11. Honey Blonde Layered Hairstyle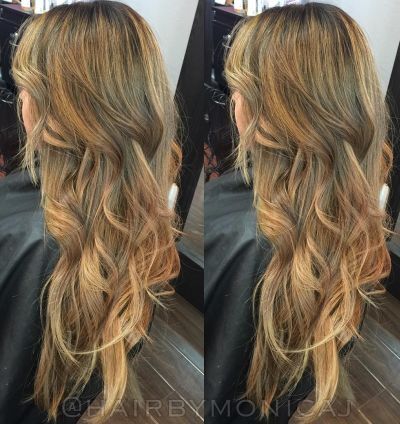 Make your extra long hair a little bit more interesting by adding a lot of layers, and a warm, honey blonde color to top it all off.
12. Lavender Layered Hair with Double Braids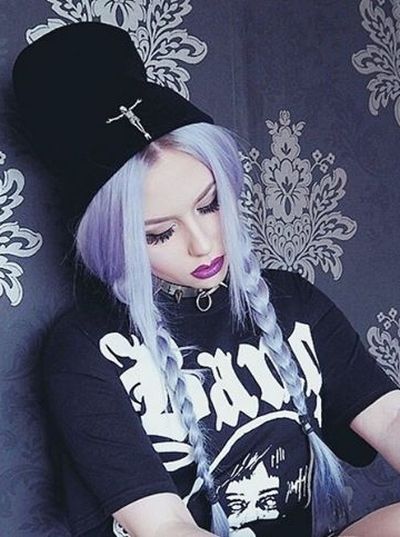 Another unique hair color you can try is lavender; light and not too vibrant, but cute nonetheless. Complete your unique look with doll-like double braids.
13. Layered A-line Undercut Bob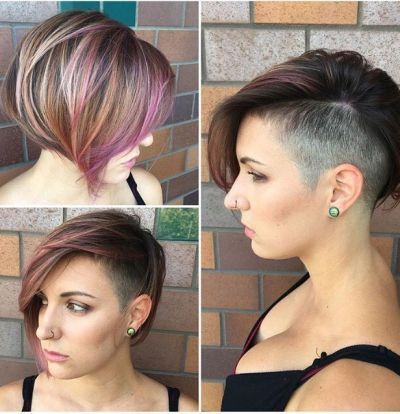 A bob and an undercut? Talk about rockstar look! Rockstar on one side and a mom look on the other, this hairstyle can make you look stylish and unique at the same time.
14. Layered Haircut with Fringe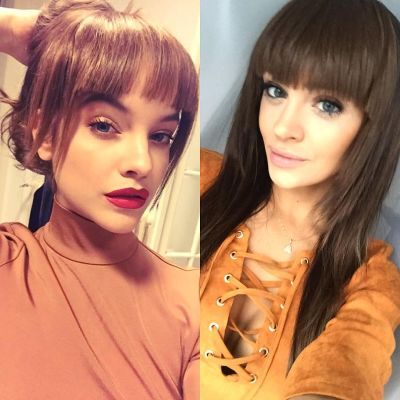 15. Layered Hair with Side Braids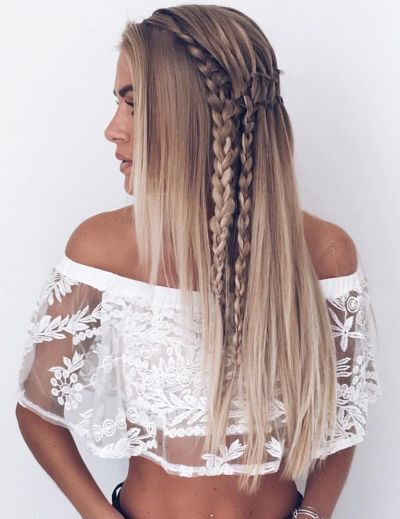 A layered hairstyle is always a good platform for a lot of other styles you can do. For example, a double side braid can give off playful, pretty look that you can pair with almost any outfit.
16. Layered and Top Knot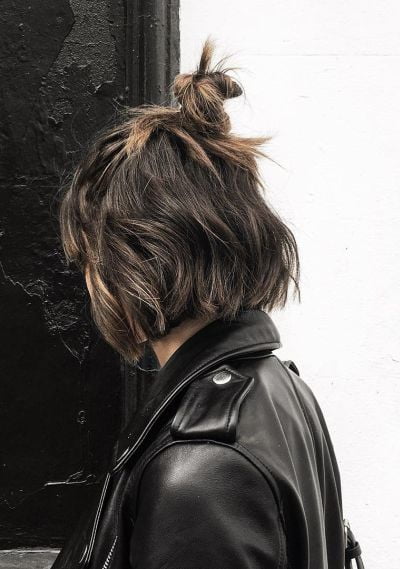 Always on the go? Why not try a short layered cut with a top knot to add just a little bit of character? This hairstyle in particular is very easy to achieve and very low maintenance, as well.
17. High Layered Bob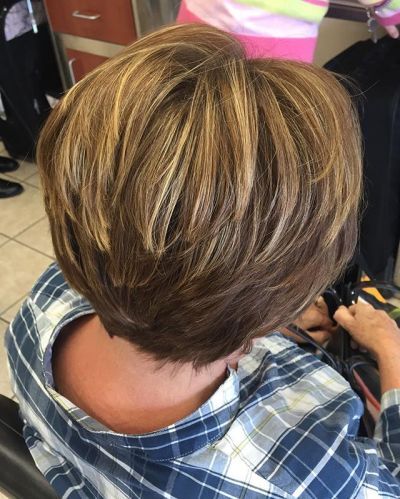 A bit on the mature side, this high layered bob haircut will go great for professionals who don't want to bother with long hair anymore. Short, but still stylish and elegant as can be.
18. Layered Haircut with Full Bangs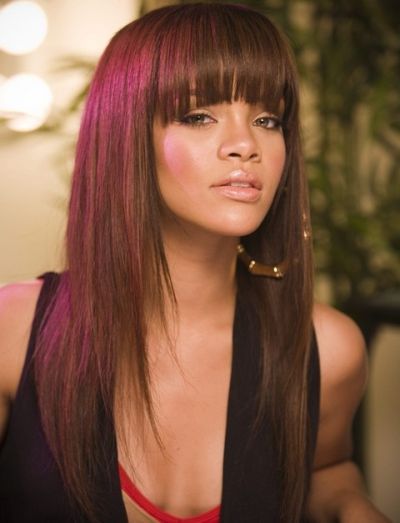 This famous cut of the 90s and early 2000s is making a comeback! Like Rihanna, this haircut can frame your face well and make you appear skinnier.
19. Blue Ombre Layered Hairstyle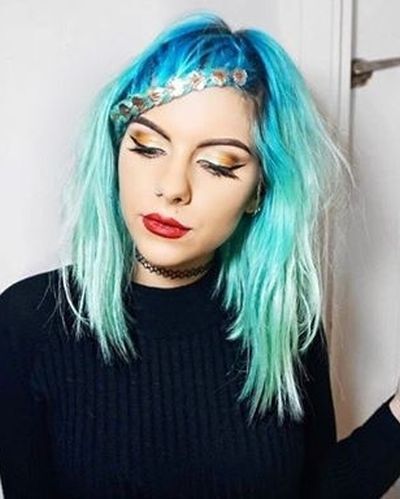 20. Layered Haircut with Caramel Balayage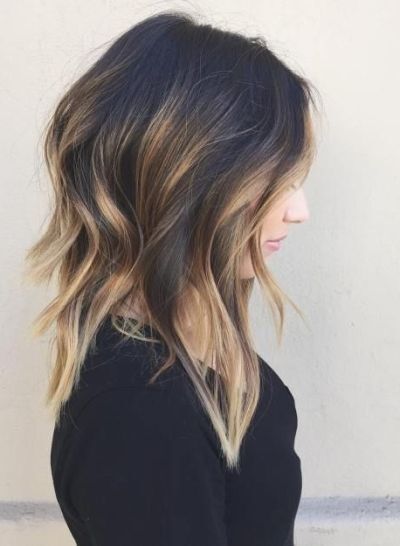 It's no secret that layers and balayage hair colors go well together. A wavy layered style can make you look more amazing along with a medium blonde to caramel blonde balayage.
21. Layered Lob with Dimensional Balayage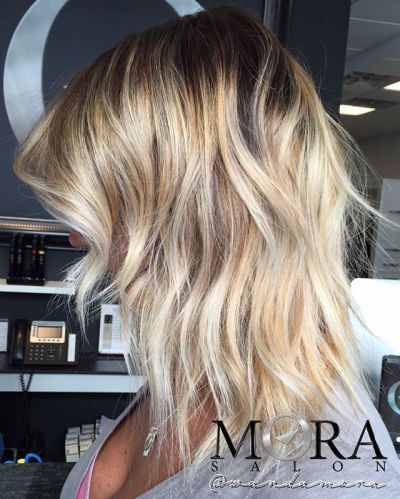 This type of balayage blends light brown to very light blonde shades. Complement the depth that your hair color makes with a medium-length, wavy, and layered hairstyle like in this photo.
22. Layered Pixie Haircut and Grey Hair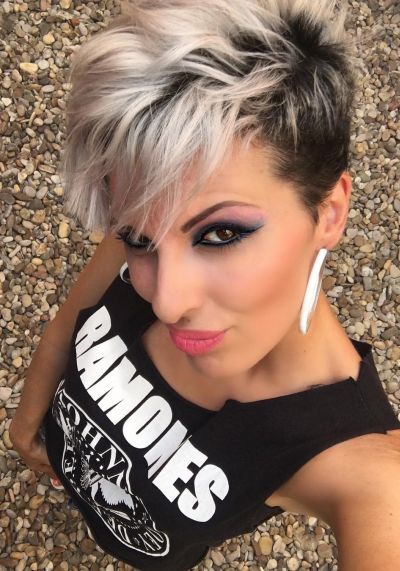 No doubt a Pixie! Inspired haircut. If you wish to unleash your inner rocker, why not go for this short pixie layered haircut instead? Add a little bit more spunk to your style with a unique color like this shade of grey.
23. Vibrant Red Layered Bob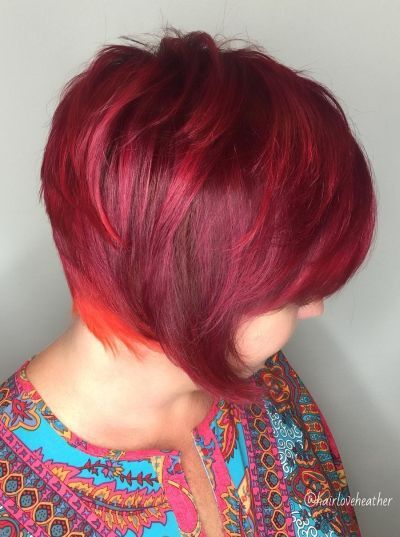 A very short bob can be a big step forward if you had longer hair. Nevertheless, you can make your short bob look more amazing with a vibrant shade of red or burgundy, as seen in this example.
24. Layered Cut for Extremely Curly Hair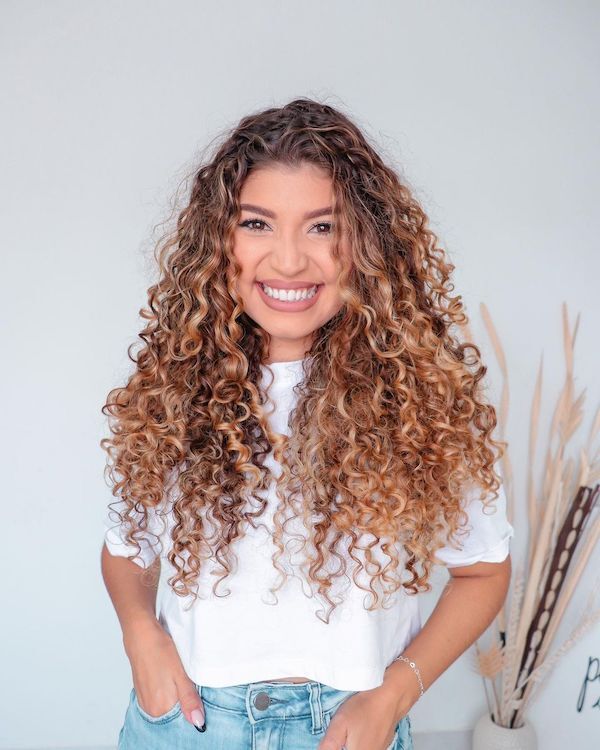 Got an afro? Flaunt your beautiful natural ringlets by layering them a little bit to add more shape to your hairdo.
25. Layered Pixie Cut with Gold Highlights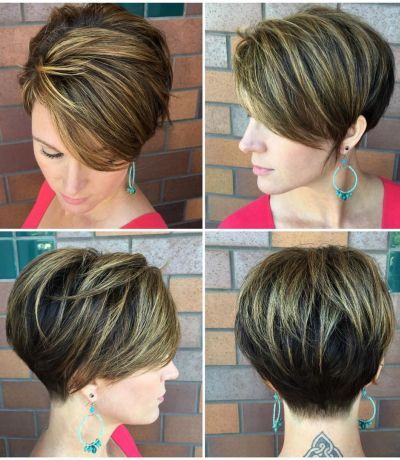 This hairstyle is another variant to the pixie cut. Have your hair be as low-maintenance as can be but with added style by getting golden highlights on your hair.
26. Long Layered Haircut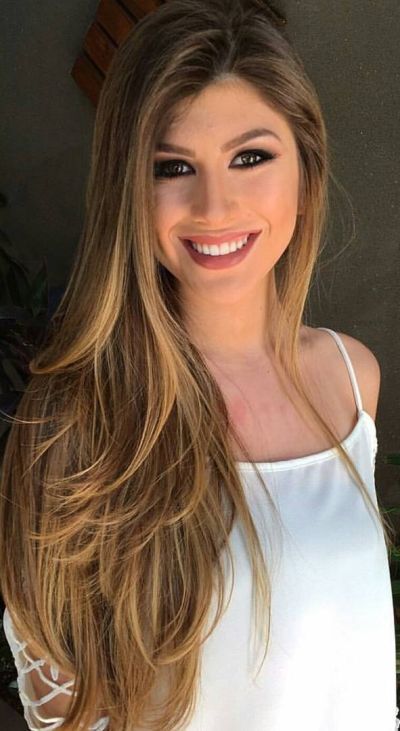 If you have mermaid hair, make your locks less thick and more chic by getting your stylist to layer your long hair. If you wish, you can always touch up with a little bit of blonde hair color.
27. Mid-length Layered Lob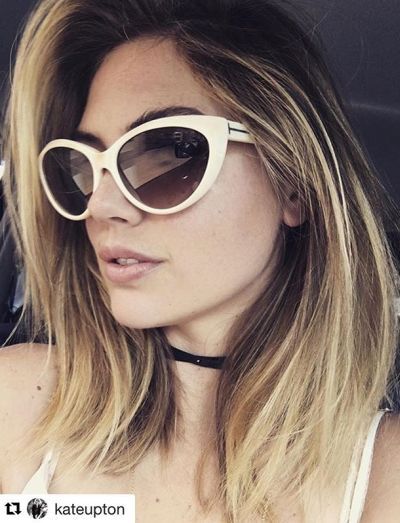 Look as effortlessly fashionable as can be with this medium-length hairstyle. Easy to maintain, this hairstyle can go with your everyday outfit, in any style!
28. Medium Layered Curls with Waterfall Braid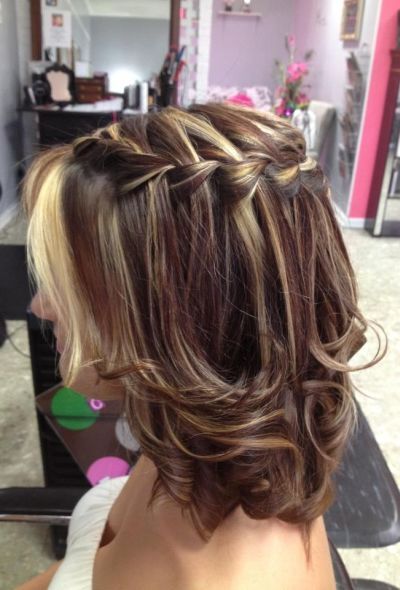 A good braid can always make you look sweeter for any occasion. To achieve this hairstyle, have your mid-length curls layered and the top of your hair pulled into a loose, sophisticated waterfall braid.
29. Medium Layered Haircut with Bangs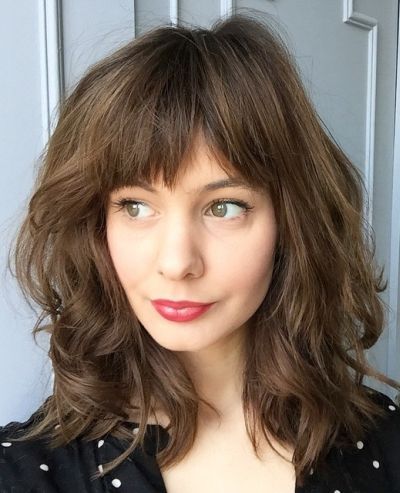 Got thicker hair? Flaunt it! Make your hair look voluminous and stylish with a blow-dryer, and curl your layers into slight ringlets to give you a naturally wavy look.
30. Mermaid Neon Blue Layered Hair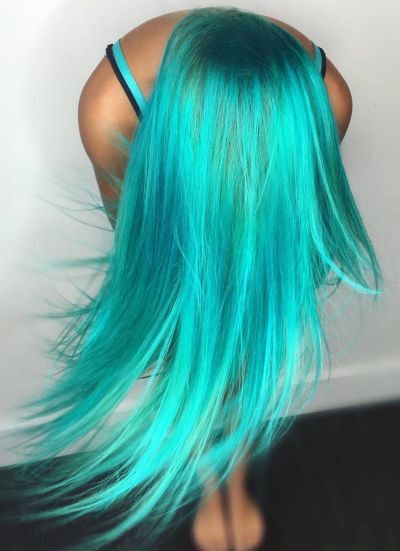 This hairstyle requires a lot of treatment before you can achieve the right hair color, but the results, apparently, are stunning. If you've got long, layered hair, add a bit more uniqueness to your look by dyeing it a shade of neon blue.
31. Pastel Pink Layers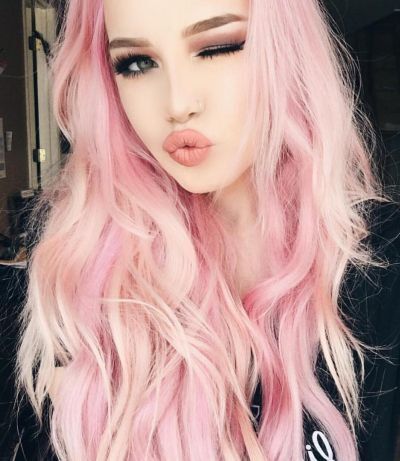 Like the neon blue style, this hair color can be a little bit tedious to achieve especially if you have naturally dark hair. Nevertheless, the pastel pink aftermath is a stunning masterpiece.
32. Pink and Yellow Layered Hair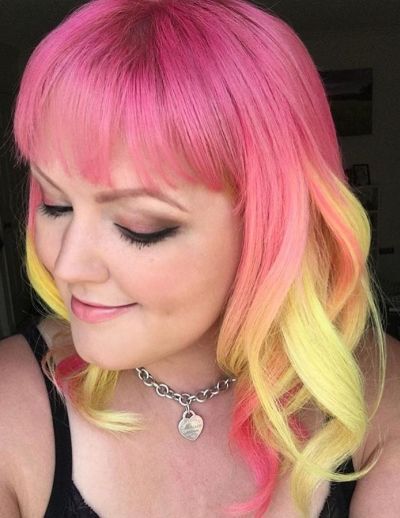 Can't decide on one color to dye your layers? Why not choose two? In this hairstyle, we see a bright pink hair color blending with a banana yellow shade.
33. Platinum Baby Blonde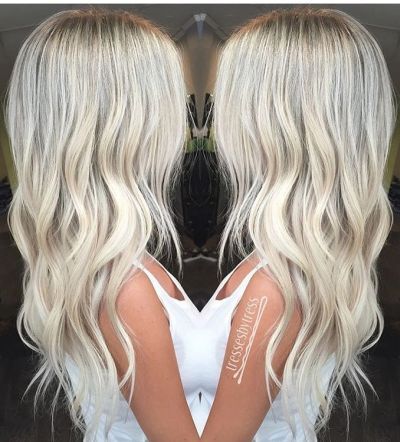 If you're satisfied enough with your layers, make your hair stand out with a platinum blonde shade. A great color for almost any skin tone!
34. Purple Layered Hair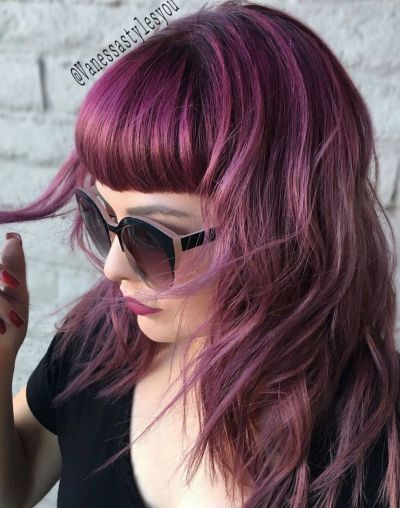 Another unique hair dye in this list is purple! An all-time favorite. Achieve this hairstyle by choosing a dark purple hue to match your wavy layered hair.
35. Wavy Long Layered Haircut with Bangs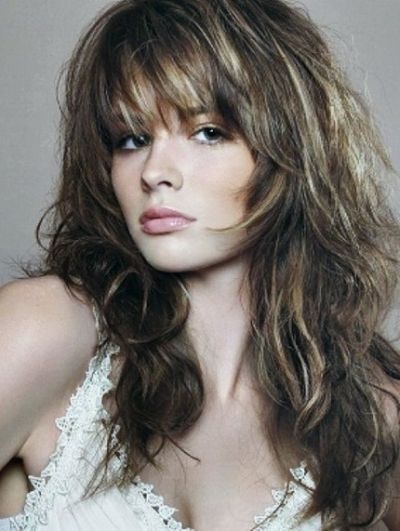 36. Blonde Ombre for Layered Hair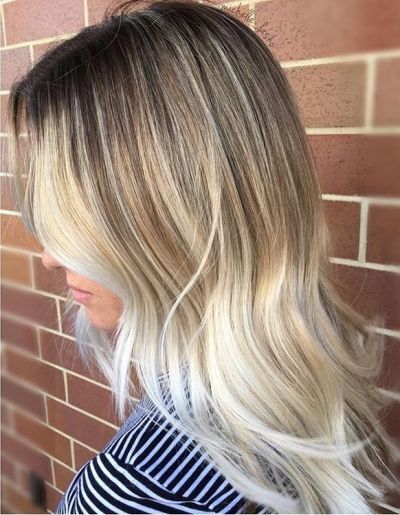 As your layers thin out at the bottom, an ombre can make your hair look more striking. Achieve this look by transitioning a light brown shade to a platinum blonde shade at the bottom.
37. Short Curly Layered Haircut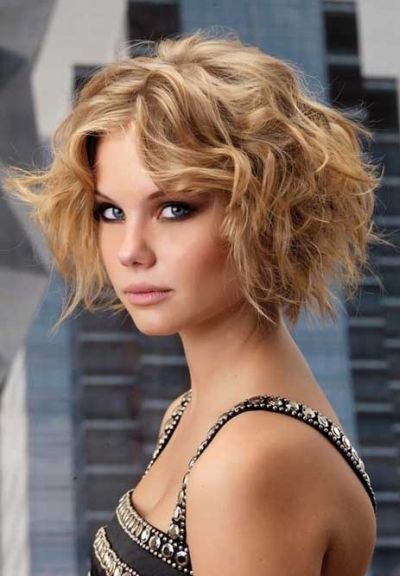 Short and cute, this hairstyle can say "classy" and "playful" both at the same time; the mood will depend on your outfit. If you have naturally curly hair, this hairstyle is another good option for you.
38. Smokey Lavender and Silver Layered Hair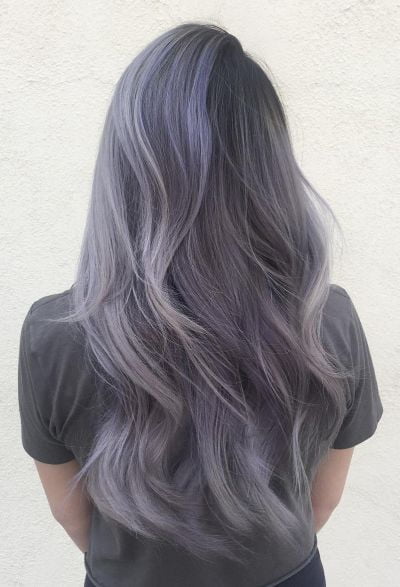 This hairstyle will give your hair the coolest of colors: lavender and silver. Of course, long wavy layers can make this hair color stand out more.
39. Soft Baby Balayage Bronde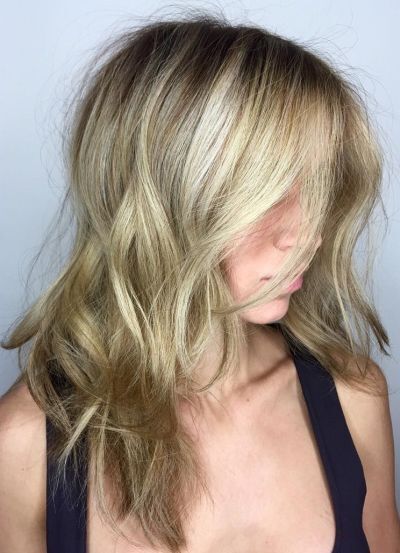 This hair is a familiar shade of golden blonde, as seen in many baby dolls. Have your wavy layered locks look a bit sweeter and softer with a nice, classic golden blonde hue as seen in this picture.
40. Side Swept Blonde Long Layered Hair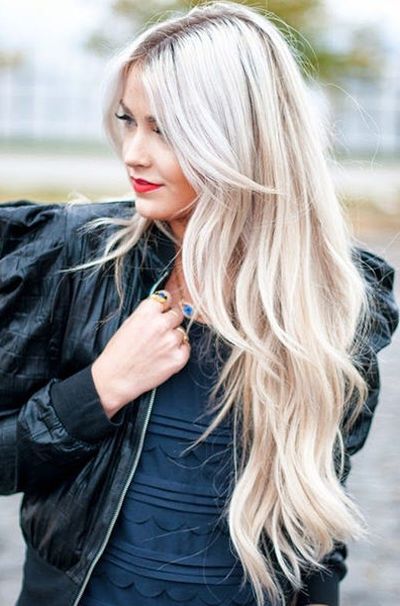 41. Layered Hair with Textured Bangs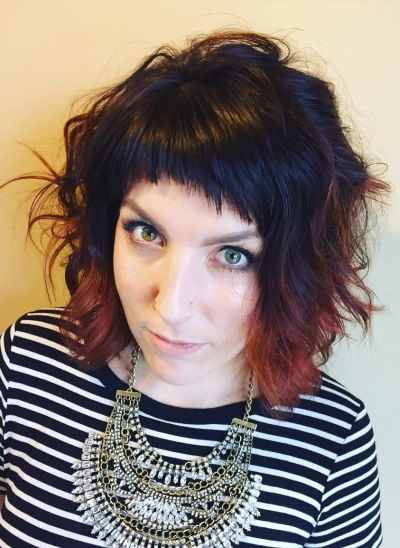 This kind of bangs is a unique hairstyle altogether. If you think it goes well with your face and style, go ahead and try this distinctive layered hairstyle.
42. Textured Bob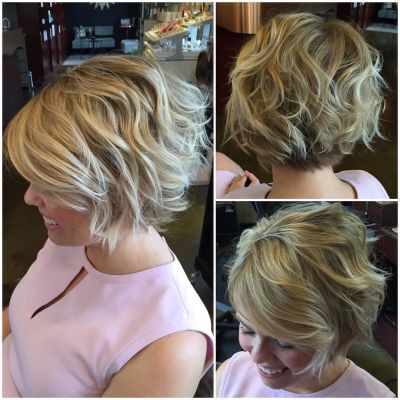 A bob can be a tool for making your hair look more voluminous and bigger than it actually is. Like in this hairstyle, you can look more mature and classy with a textured bob cut.
43. Titanium Blonde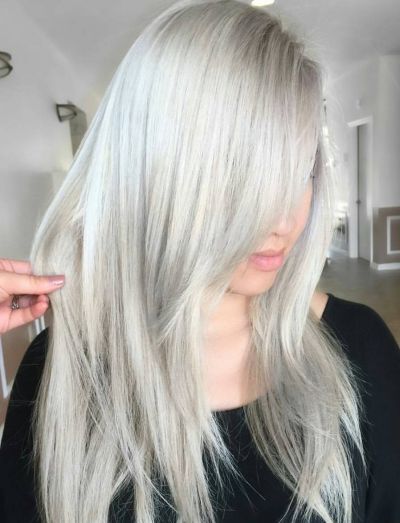 Have your long layers be the center of attention by dyeing your hair a cool shade of silver. This particular style goes well with both dark and light complexions, along with edgy darker clothing.
44. Violet Layered Hair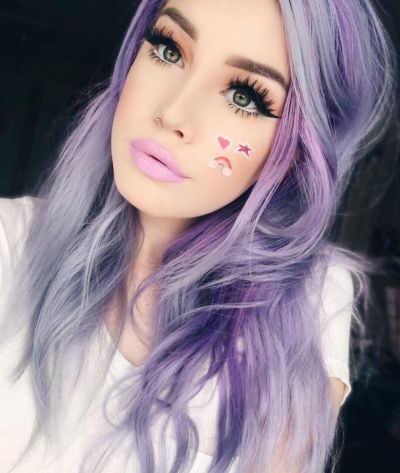 Another beautiful pastel color than can complement your layered hairstyle is a lilac/purple shade as seen in this picture.
45. Bouncy Layered Haircut