Your wedding hairstyle options cannot be limited based on the fact that your hair length doesn't fall past your shoulders because there are plenty of wedding hairstyles for short hair.
You can take inspiration from famous celebrities who dress up their wedding hair from bobs to pixies with the same confidence as women with long hair do.
1. Wavy Bob
You can create waves in your short bob haircut when your hair are not naturally curly or wavy. Add a beautiful hair accessory with waves for a more feminine and majestic effect. You can play up with your hair that are chin length by using any elegant pieces of hair jewelry.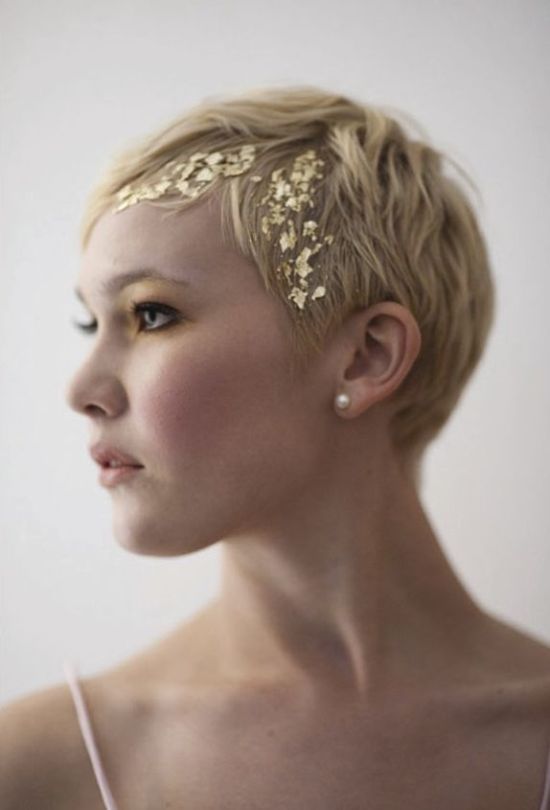 You can add a gold hair accessory to your otherwise very short and curly hair. If you think it is pretty difficult to give a style to your hair, then add some fine piece of real hair jewelry and see the magic.
3. Simple Pixie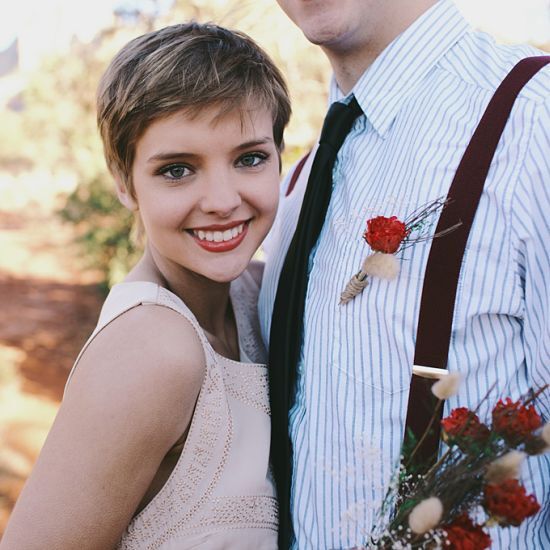 This bride has simply styled her pixie hair cut without caring for hair jewelry or waves. A pixie says it all when a bride with gamine features wears it without feminine accessories. She pulls off all of her personality with this pixie simply set and highlighted randomly. Although, hair accessories are not always meant for long hair, looking at the pictures given below, you'll get many ideas of styling pixie haircut for your wedding day.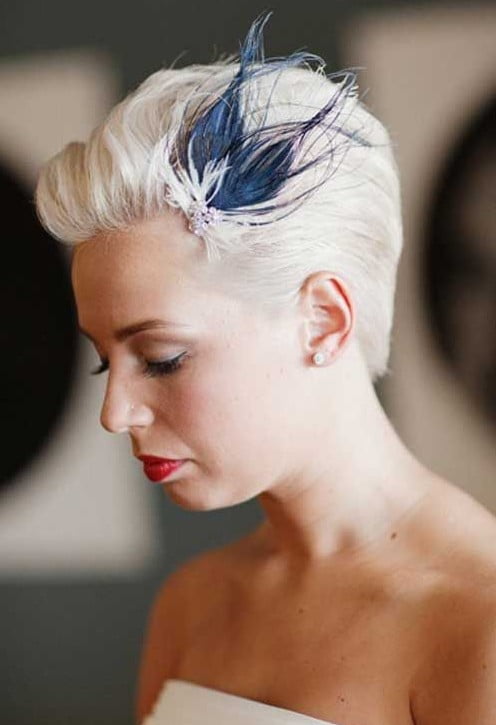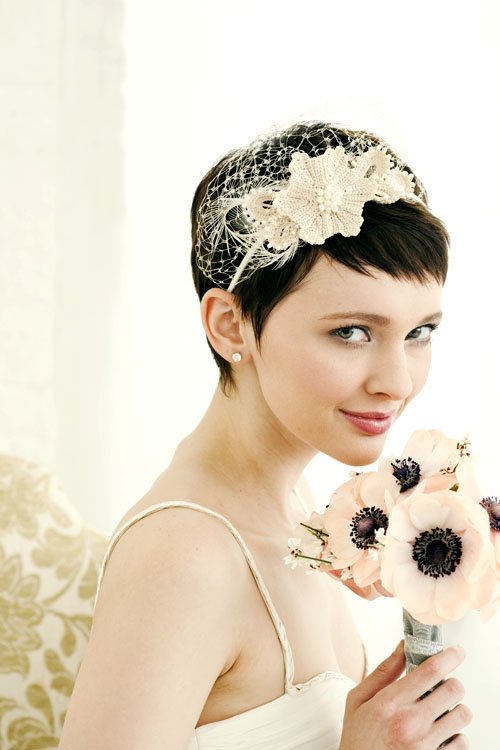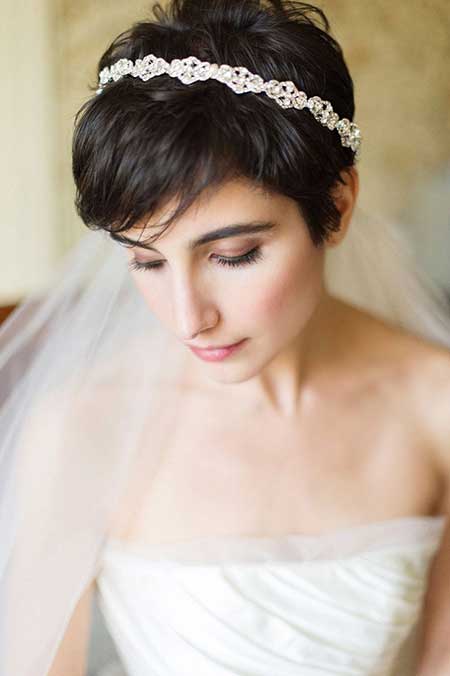 4. Accessorize Blonde Look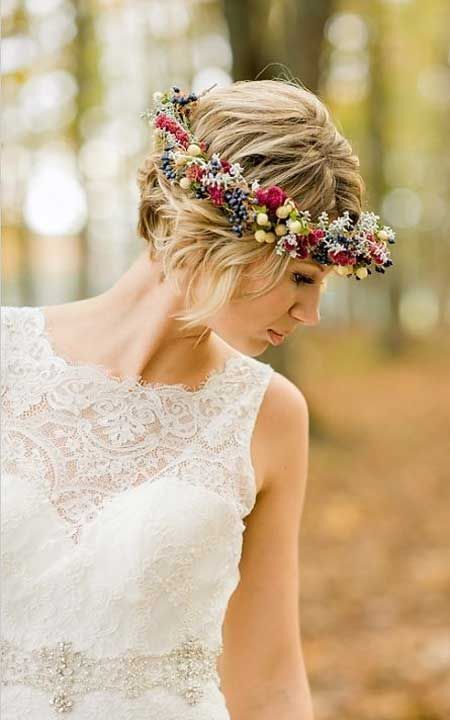 This bride has first created some texture in her hair with some hair products and then worn a fully accessorized headband giving her very natural looks. Blonde hair look wonderful when you adorn them with delicate hair accessories as you see in the pictures given below: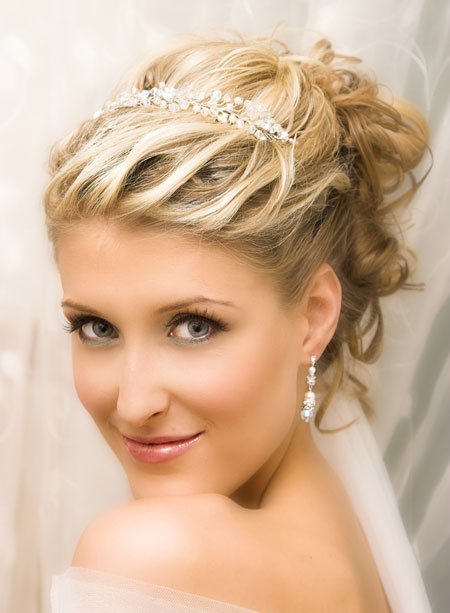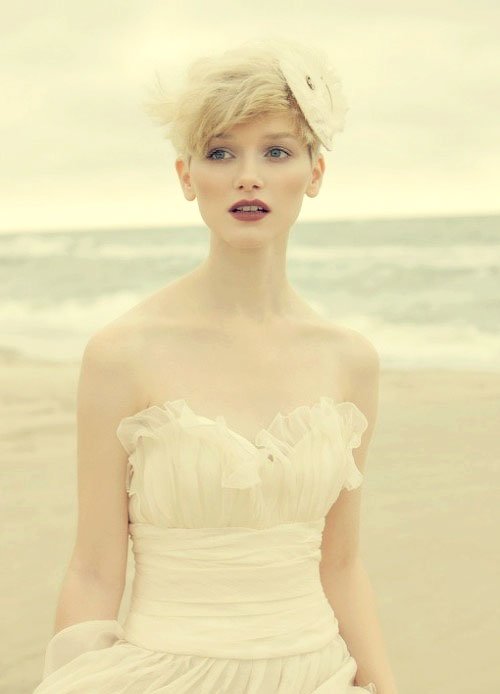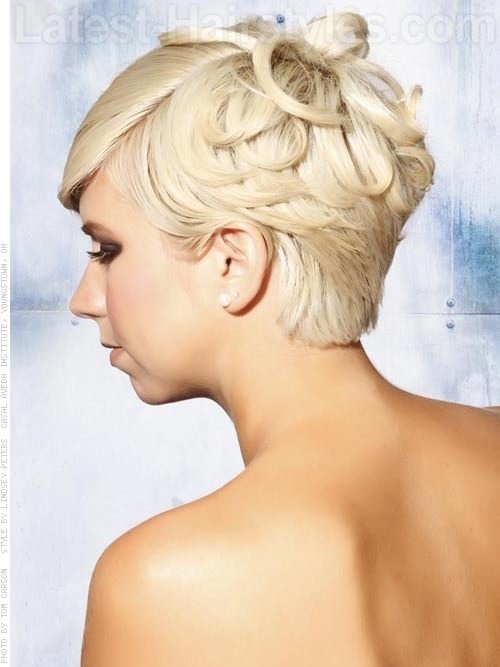 5. Dark Naturally Braided Look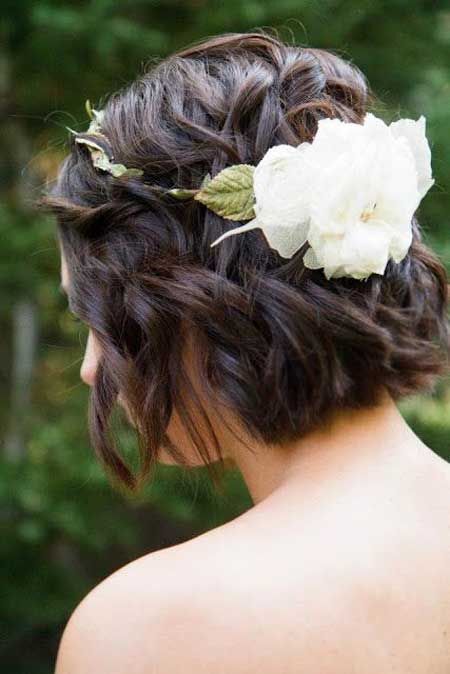 You'll first make sections of hair and then make braids and then you need a strong holding spray all over your head. Don't secure braids with anything. Another way is to twist your hair with curling iron in form of braids and then wear a flower accessory on the back or front of your head. Dark black hair shine more when they are sectioned in braids or high updos, check out the pictures given below: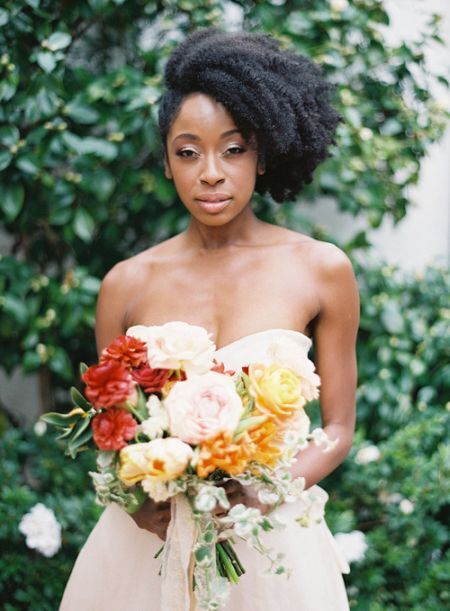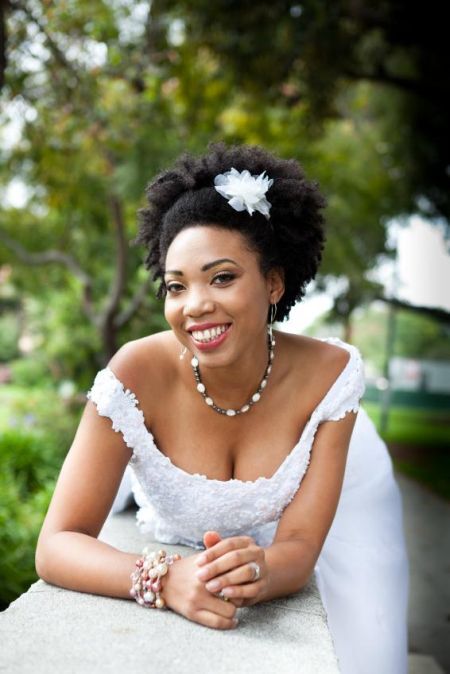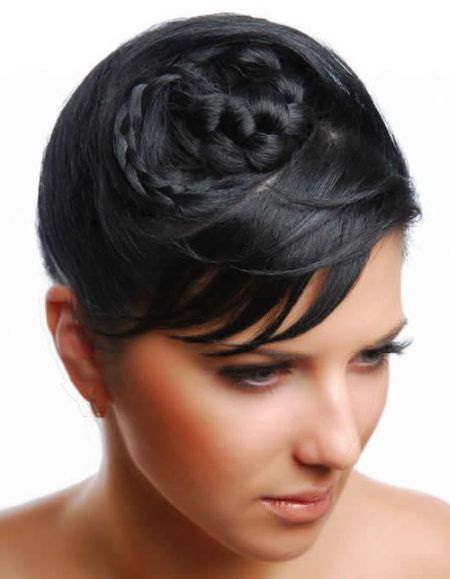 6. Classy Simple Blond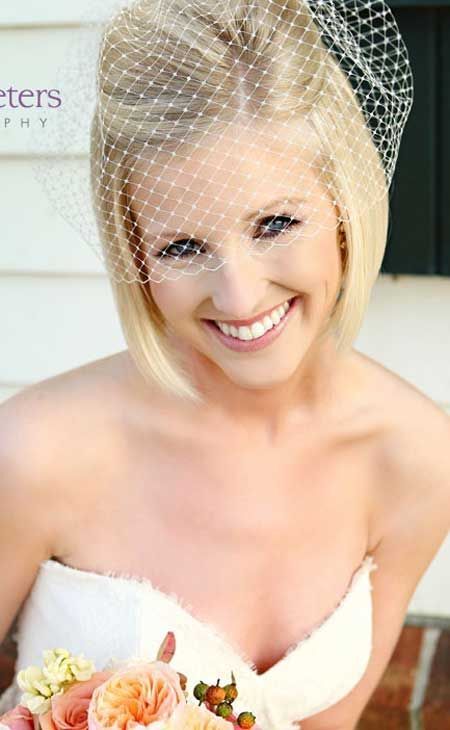 Making this hairstyle is as simple as it appears to be. First straight your hair for a polished look and then center part them. Then bring them to third section from front towards back and secure with some fancy or bridal hair accessories. Check out more ideas for simple blonde hairdos for wedding.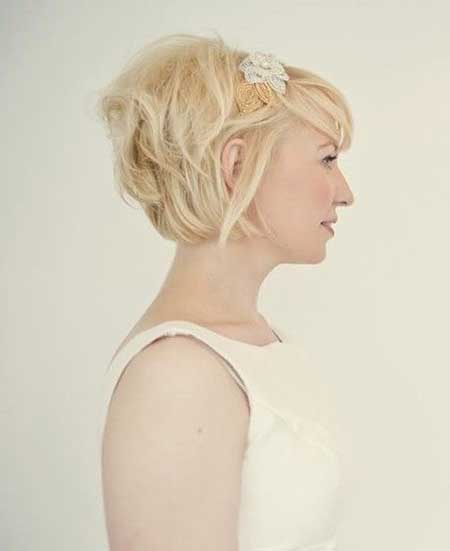 7. Poofy Bun

Part your hair leaving some strands from the front. Then apply hair spray for hold and tease each section as much as you can. When teasing of the whole head is done, now you can wrap hair from front towards the back and from back to the inside of your neck. And wrap from temples towards back of the neck also. At the end, take the front strands (un teased. and lay on the top of the crown area for a more even look. More styles of puffed buns can be seen below:
8. Twisted Updo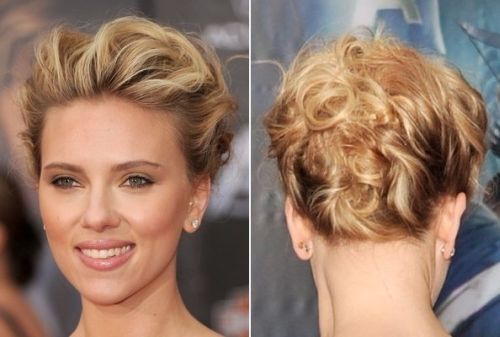 Deeply side part your hair, then twist your hair taking smaller sections and secure each section with bobby pins at the back. Now take the remaining hair from the nape of the back and twist them too but take care the twisting direction should be upwards. And at the end spray your hair for extra hold. Twists can be in many different styles, see these pictures for inspiration:
9. Volume in Short Strands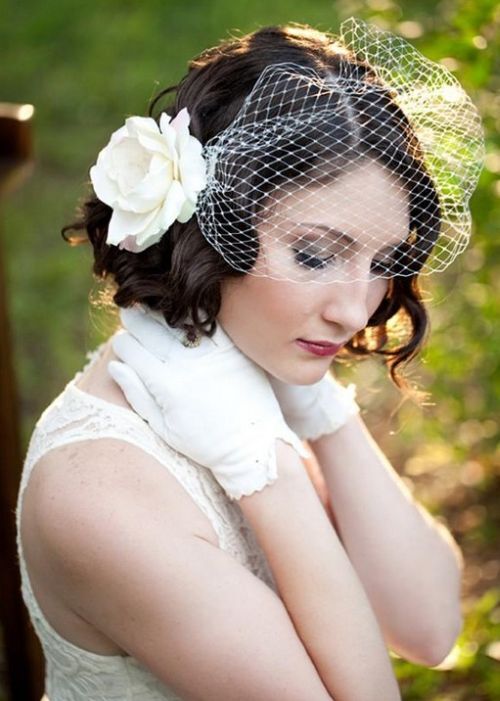 Are you ready for full curls? I can bet that this hairstyle will give your hair a real dramatic look. You'll look elegant even wearing a night dress. So this is one of the best short hairstyles for wedding. This is a decent look even for hairstyles for long curly hair. Full curls can be tried in many different cuts and lengths as you see in these pictures: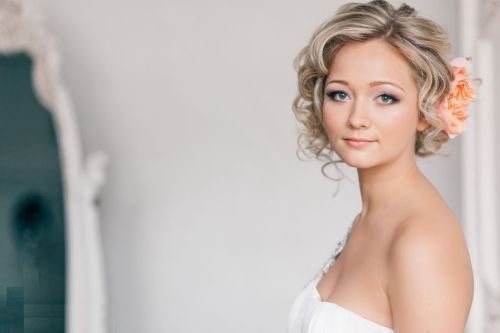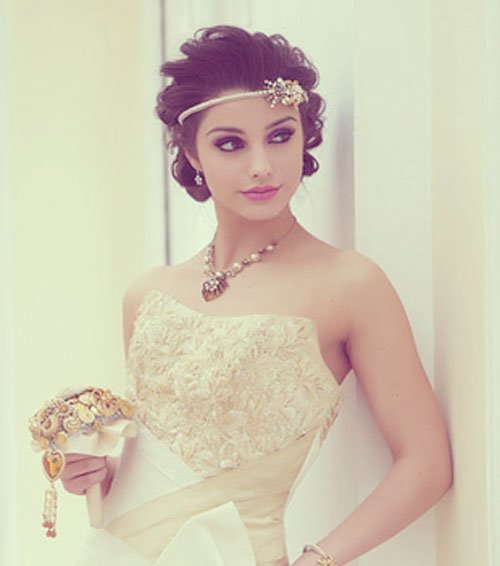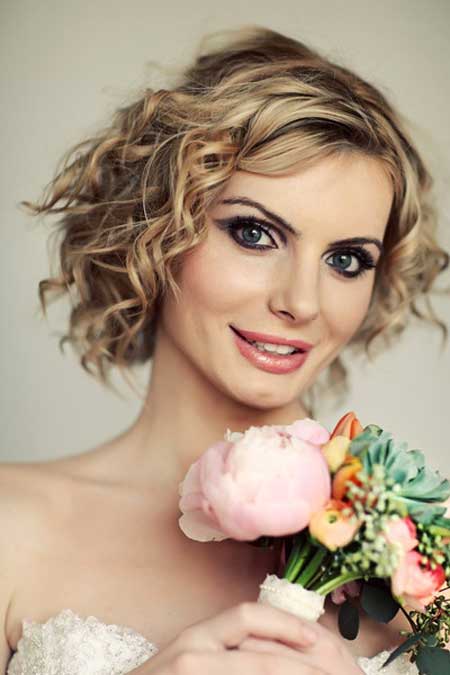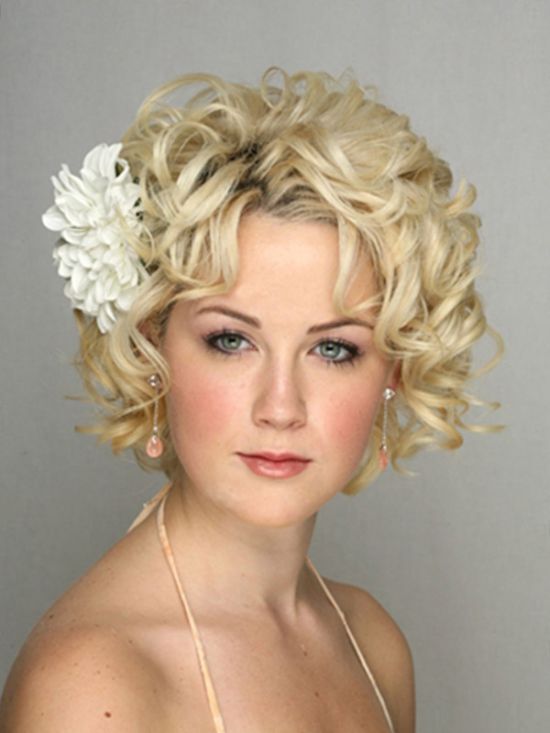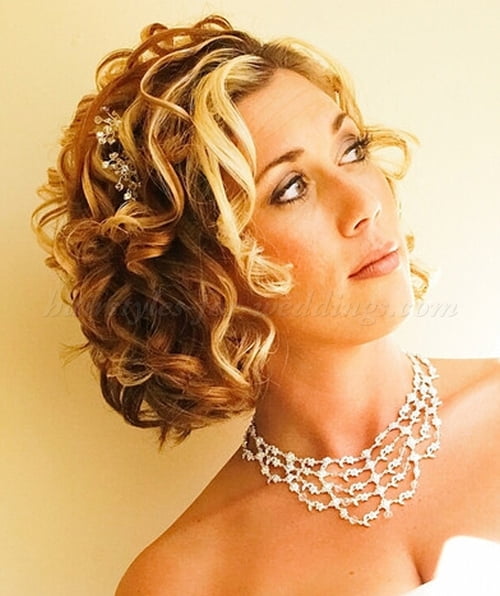 10. Side Parted Short Hairdos for Wedding
Many women love wearing side partition especially those who have round faces and this is true to some extent that side parted hair give their faces a nice angle. Let's check out some side parted short wedding hairdos: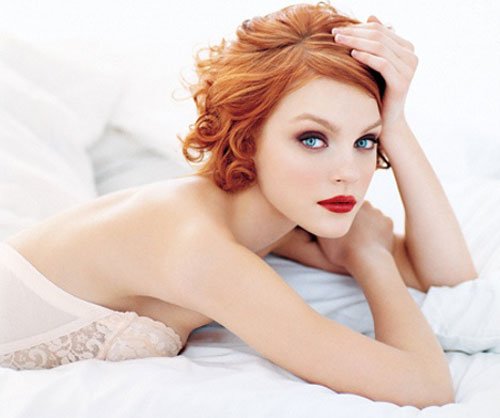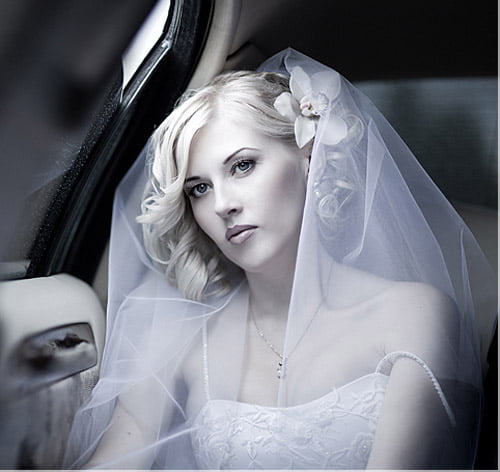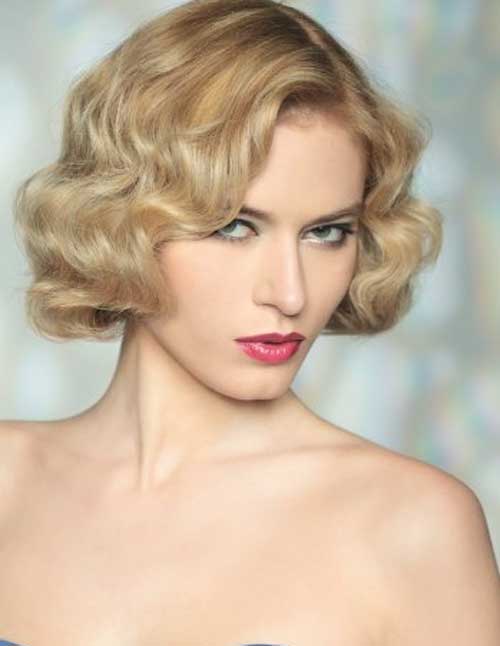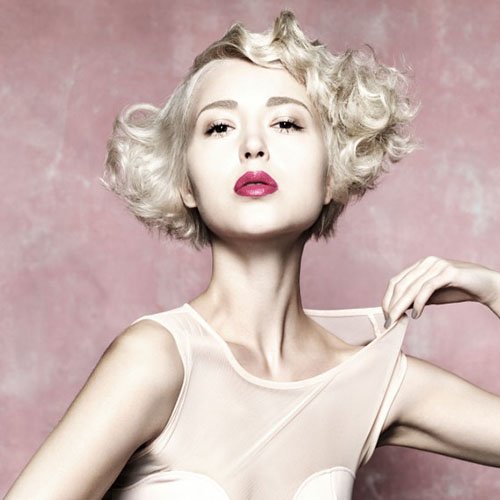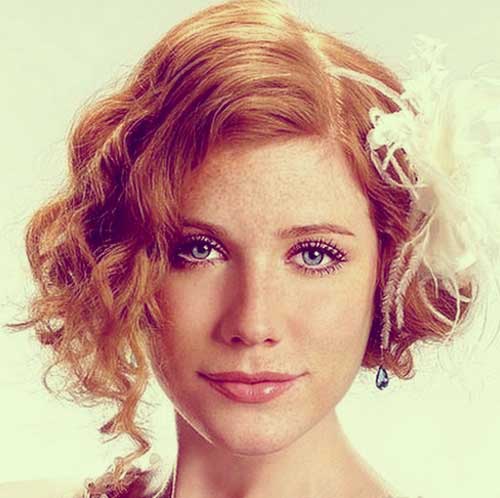 11. Short Hair for Wedding with Bangs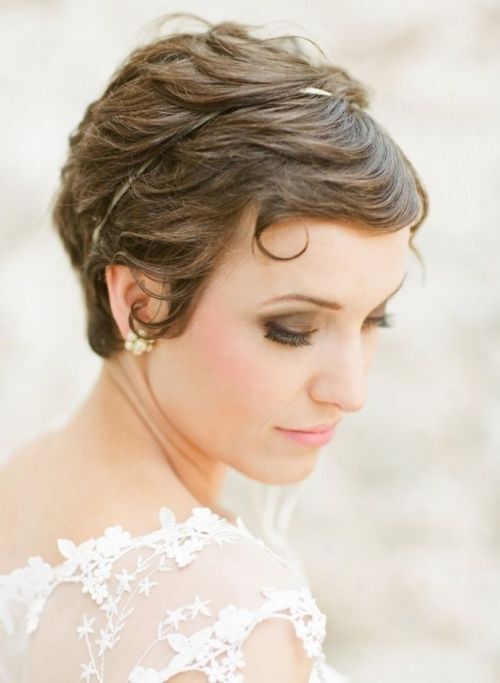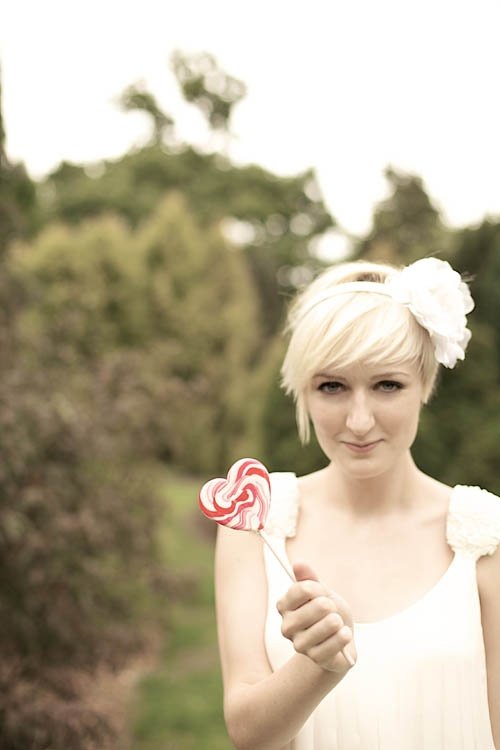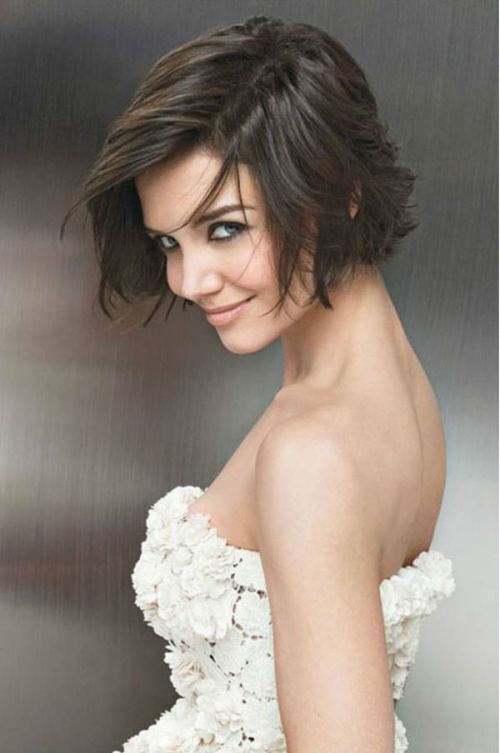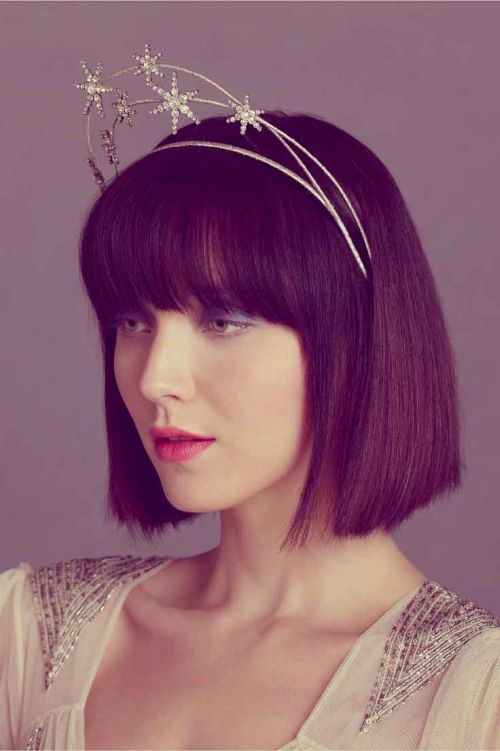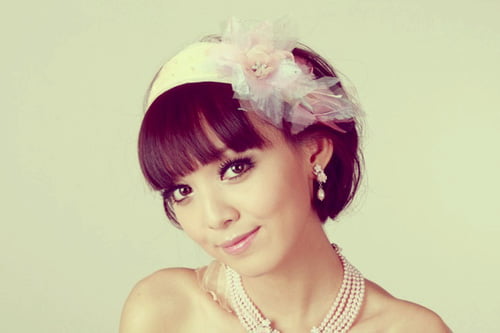 12. Short Braided Hairstyles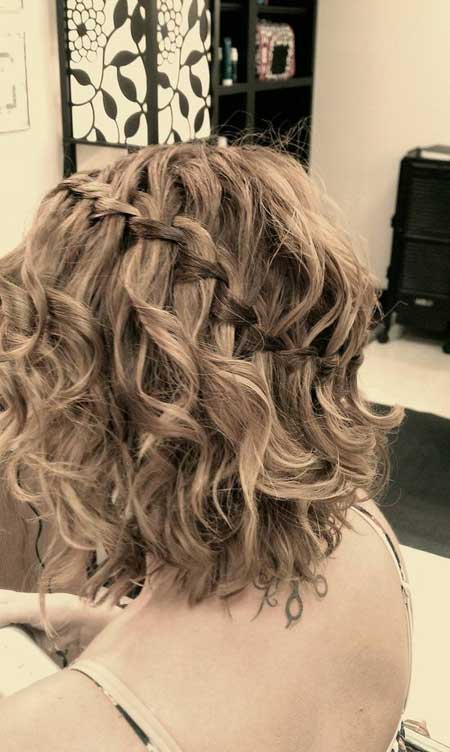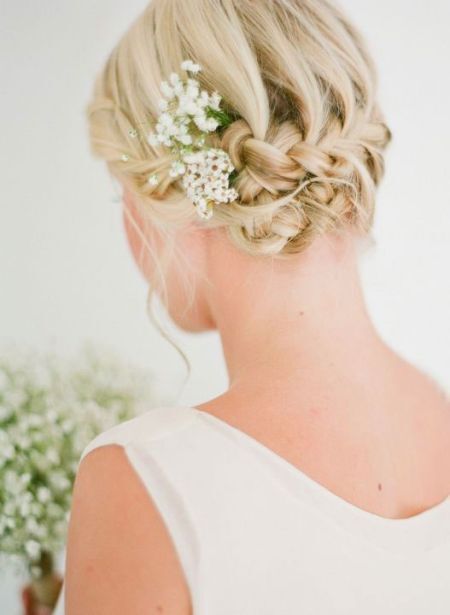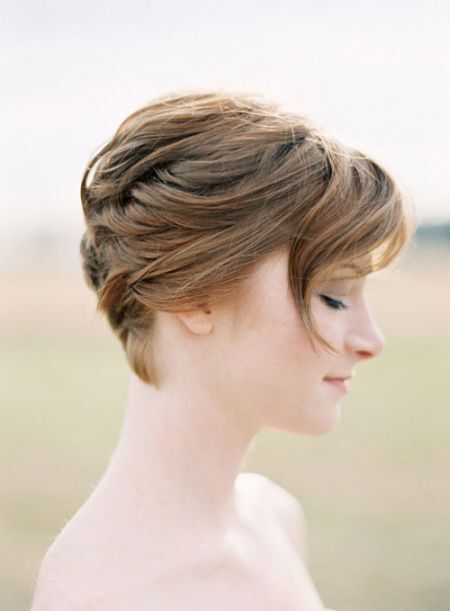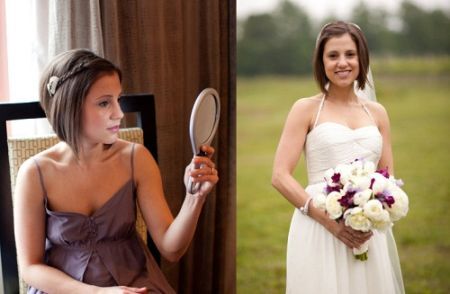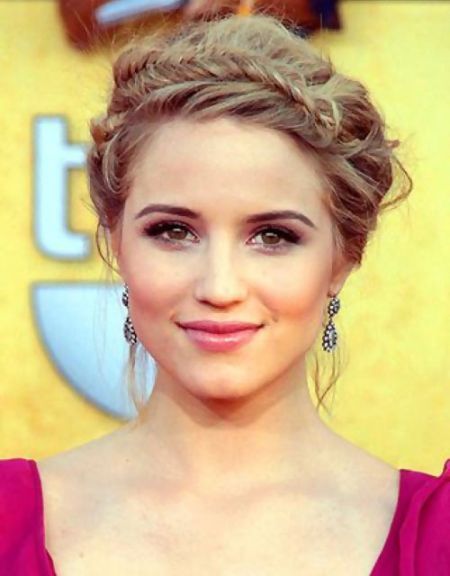 So next time, whenever you get an invite for a wedding, you should not be worried what style to give your short hair? We've told you enough wedding hairstyles for short hair. You can do loose and pretty hairstyles be it waves or curls, since they make you look gorgeous and you appear like a princess.
Another option is to look sophisticated yet modern with sleek and polished hairstyles. The choice depends on your mood, bridal outfit, and of course your stylist's opinion.