Eyebrows are the most defining facial feature for any woman but if she refuses to embrace her natural shape then it may create a lot of trouble for her. Whether we have thick, thin, wrongly curved, or badly plucked eyebrows, we've to go through a lot of problems.
Fortunately, girls now love to embrace their natural shapes of eyebrows and it has been turning a universally acknowledged look for last few years.
No doubt, when we decide to go with our natural shape, it feels way better than attempting to tweeze, pluck, or wax to achieve a fake shape that doesn't suit us.
Below is a list of top 10 celebrities with perfect eyebrows. Going through the entire list, you will notice how gorgeous and enviable eyebrows these women are blessed with.
1) Cara Delevingne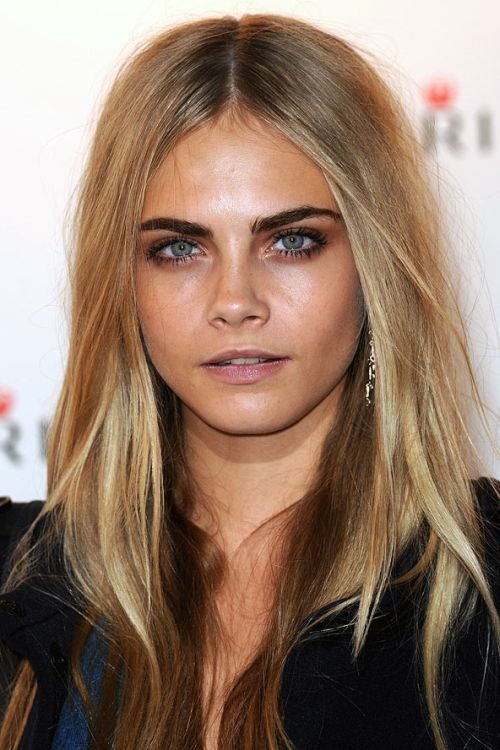 Her dark brunette eyebrows give her face a lustrous appeal and she is so popular for having such a gorgeous pair of brows that you'll find huge picture galleries everywhere on social media i.e. Instagram, Facebook, and Pinterest. You can safely call it the power brow as it forced many fanatic pluckers to reassess their approach.
Although Benefit UK head and brow specialist Lisa Potter-Dixon says that everyone should not blindly follow the 'big eyebrows' trend because it may not suit your face shape. So you should try to go for the look that suits you the best.
2) Emma Watson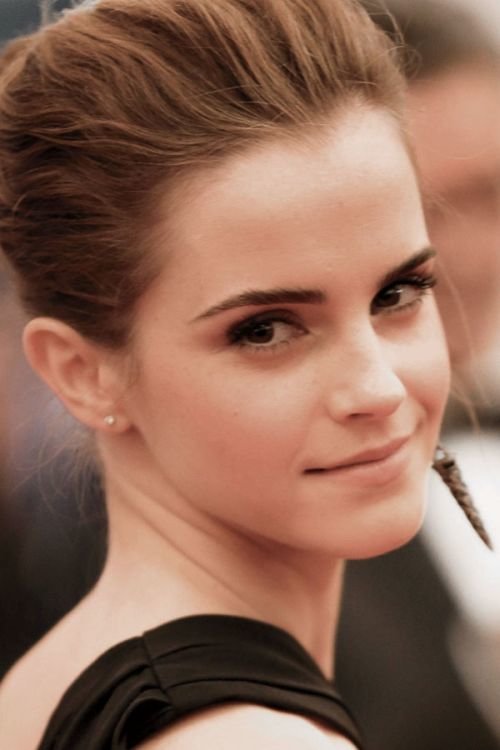 The actress has evolved wonderfully well from a child star to being one of the Hollywood's most popular celebrities. And what make her even more popular is her perfect eyebrows.
Emma Watson says that she is not crazy about eyebrow shapes and plucking feels very awkward and painful to her, that's why she asks her stylists to shape her brows and doesn't allow them to pluck a lot of rows of her brow hair.
3) Allison Williams
She has a set of eyebrows that is way darker and bolder than many of her companions. She said that she loves to color her brows with a powder and she mostly applies Anastasia's eyebrow powder duo in brunette and she likes to apply this powder with an angled brush.
4) Kate Beckinsale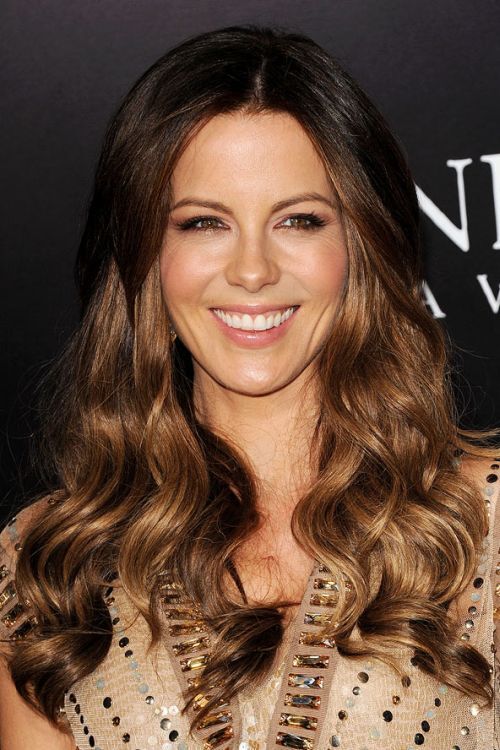 Beckinsale wears the best celebrity eyebrows that are perfectly arched. She knows her asset and she laughed off on the rumors about her brows botox and said that her husband already advises her to wiggle her eyebrows every now and then to ensure people that she has not gotten any kind of surgery on her face.
5) Adele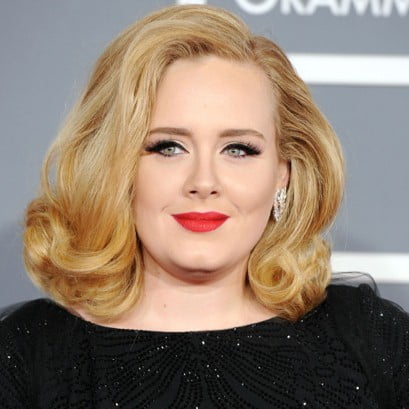 Adele's eyebrows complement her blond hair and suit her wonderfully well. She mostly wears mousy bouncy waves in her blonde locks and prefers darker well arched eyebrows that give a perfect framing to her eyes.
6) Penelope Cruz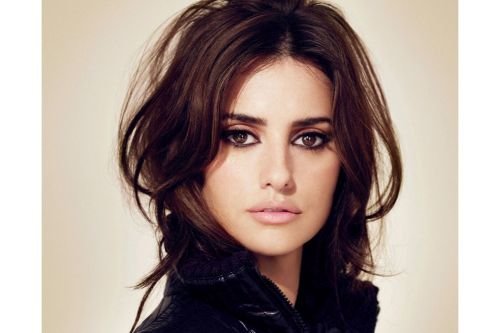 She comes on number 7 in the count of 10 celebrities with perfect eyebrows. You too can enjoy the dark brow ship routine like Penelope Cruz. She has such a desirable Mediterranean shade that goes really well with her hair color.
7) Joan Smalls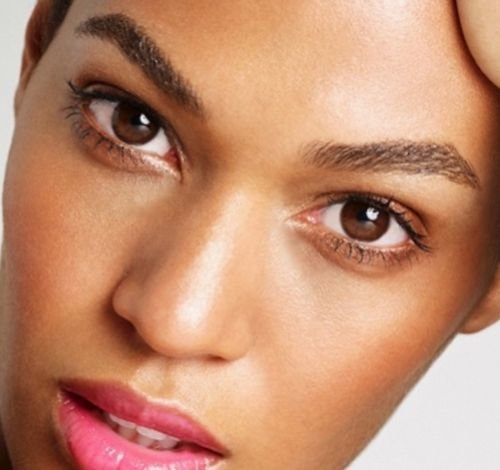 Her eyebrows is one of those features of her personality that add to its strength. Do you love Estee lauder's face Joan Smalls's eyebrows? You'll have to go to Petra Alexandra Inc. to get this look because the famous girl traveled to Brooklyn to have her eyebrows bleached out by Petra Alexandra.
8) Jessica Brown Findlay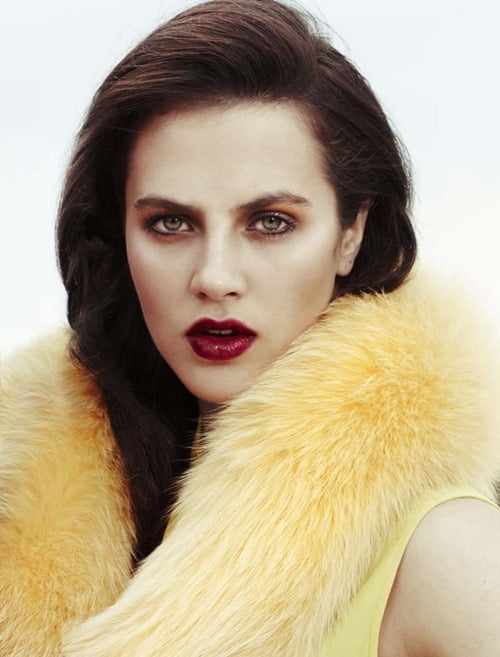 She has attractive dark hair and beautiful green eyes and she knows how to shape her eyebrows in line with her features. She keeps them natural, bushy and bold and wears great celebrity eyebrow shapes.
9) Natalie Portman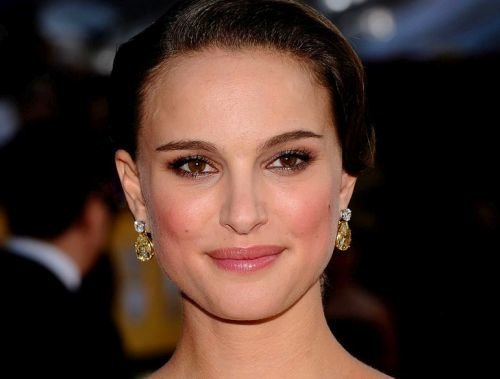 Most celebrities with perfect eyebrows shape their brows in length like Natalie Portman. She is aware of the fact that the beauty of eyebrows lies in their length too, not thickness or color alone. She uses a brow liner to extend the length of her brows towards the outer corners on each side.
10) Camilla Belle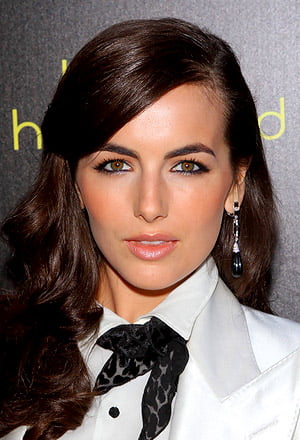 She wears luscious arches that are accurately filled to build characterization. Camilla Belle brags perfect eyebrows that look somewhat fake. You can draw thin hair like strokes in empty areas using a brow pencil that exactly matches your natural brow color.