85 Best Hairstyles, Haircuts for Black Men and Boys
31. Corners Fade Haircut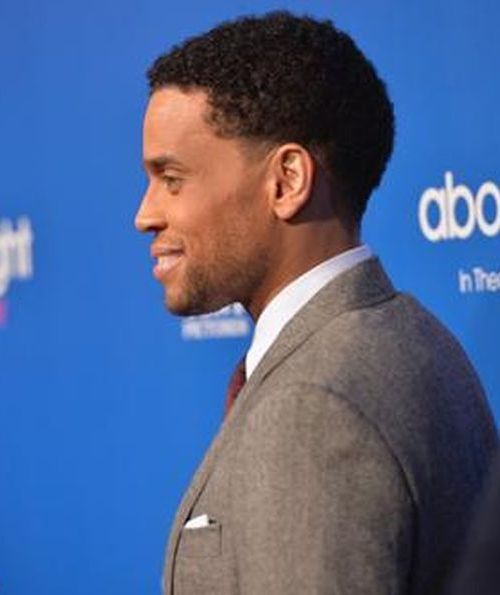 Twist your looks to a 360 degrees and try these new cool cuts for black males. Only the corners fade is a great look to rock this summer, let your skull feel the breeze!
32. Waves 360 Hairstyle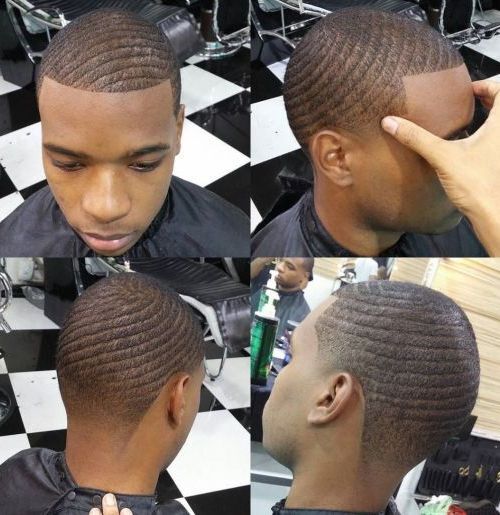 Hairstyles can make wonders happen, especially the one that is best suited for you. Black men twists hairstyles and these 360 waves are the real sass!
33. Frohawk with Color Hairstyle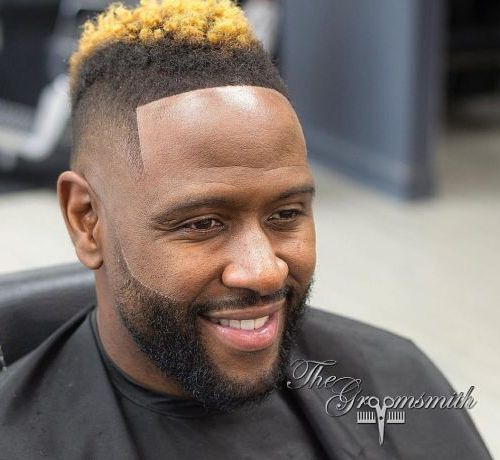 Picking the perfect hairstyle can be a pain staking process but with the great many choices from the coolest looks for black men it shouldn't be very hard. Experiment around with some color!
34. Curved Flat Top Haircut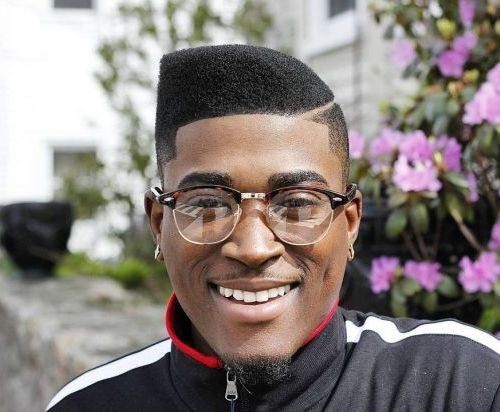 There are hundreds of options to choose from when it comes to black men curly hairstyles, curly is the new black and hence been so for decades! Try out the curved flat top and feel the difference.
35. Stair Step and Flat Top Haircut for Black Men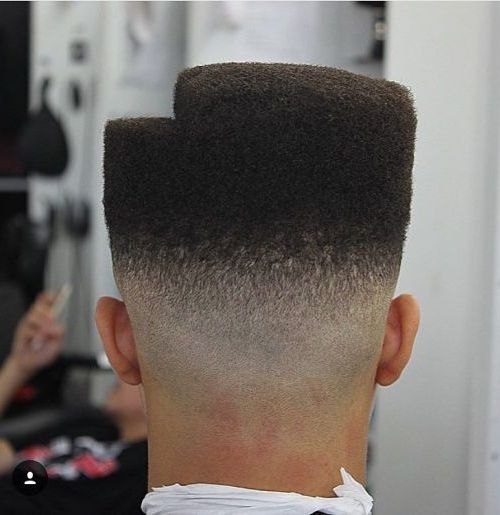 Black men hairstyles come in all shapes and sizes. The stair step flat top is the final step to standing out in crowds, if you like spot lights this is just the look for you!
36. Flat Top with Height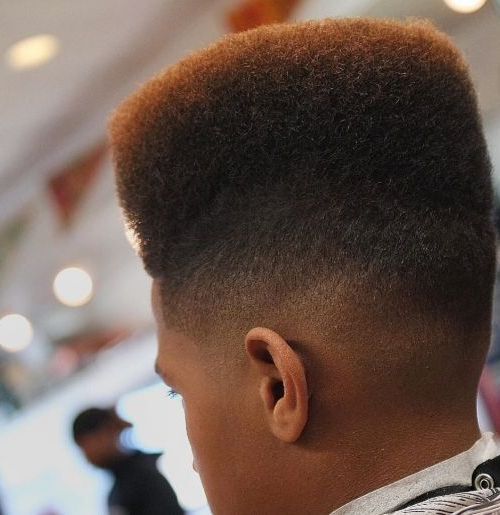 Here is yet another one of black people hairstyles, which will reflect the punk in you, experience the tall flat top in all its might.
37. Flat Top and Reverse Fade Haircut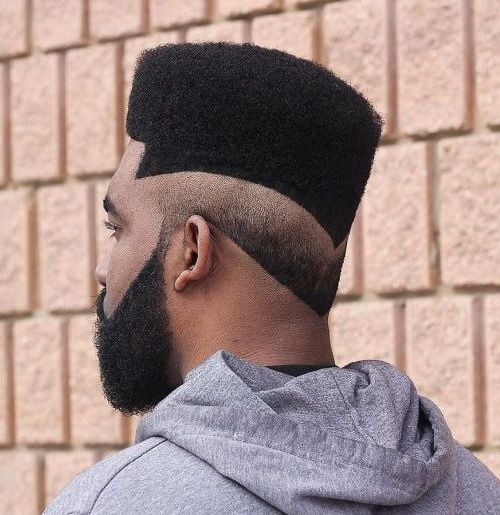 Black men's cool hairstyles are the real deal when it comes to hairstyles, check out the flat top and reverse fade.
38. Purple Afro and Low Tapered Haircut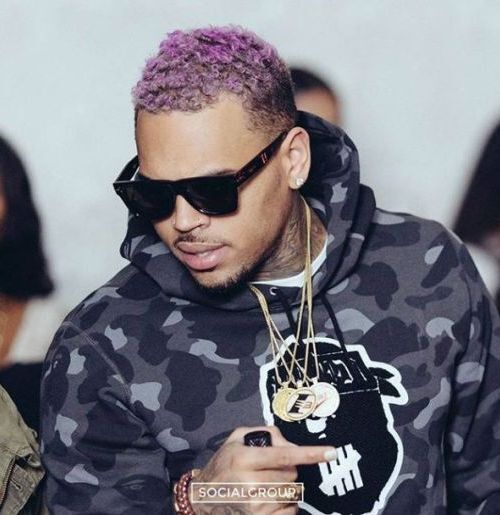 You never know true funk if you have not experienced the very hip low tapered with purple Afro hairstyle.
39. Cool and Long Tapered Dreadlocks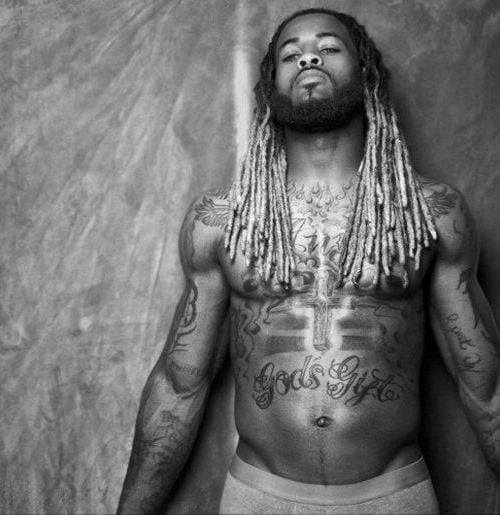 Braided long hair are trendy as anything, in the past, today and always. Black men hairstyles always have this one in particular because it is a never ending show for the black men.
40. Black Afro Haircut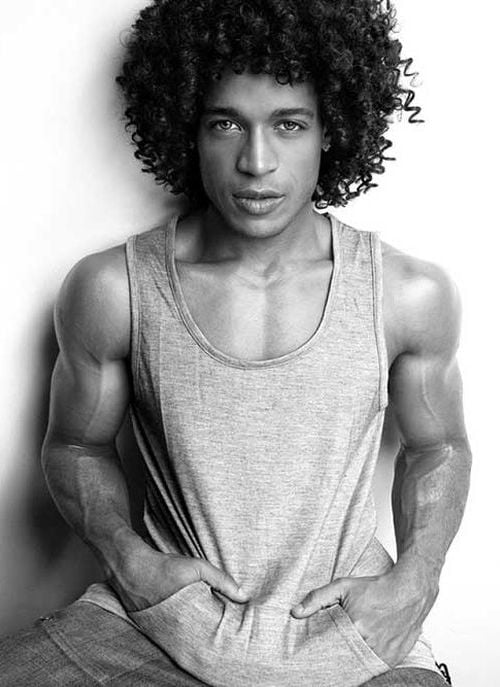 The stylish and happening black Afro hairstyle for men has been in style for decades that does not seem to go out.
41. Dyed Dreadlocks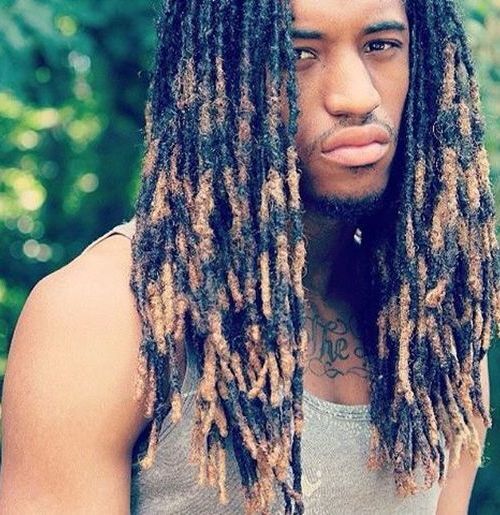 Call me hot, baby!! Yes, it is indeed quite different hair style for black men as seen in majority. Half locks are dyed and remaining are left as they are. Leaving a pure feel of bring it on and let's do it sort.
42. Short with Center Parting Hairstyle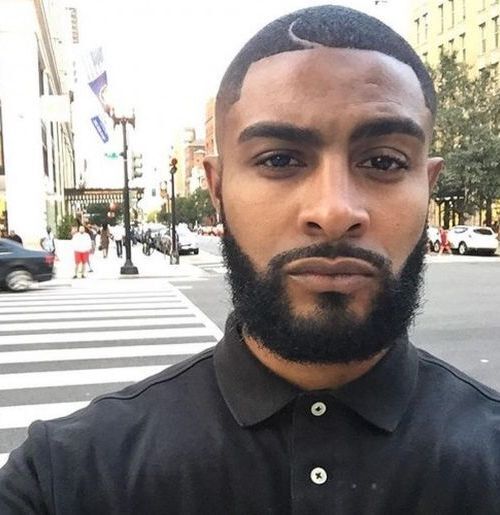 Parting in the center is mostly taken as a best black men haircuts. Why? Because, these are neater and have a funky feel. Yes, it looks best on those who have square face cut.
43. Long Twisted Hair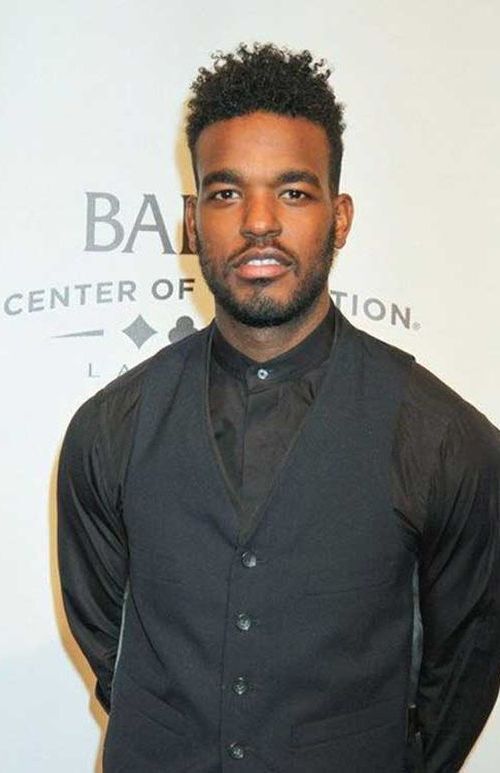 Casual messy hair tied or opened hair are considered the epitome of hair styles. Check the check and you will know why!
44. Side Apart Afro Hair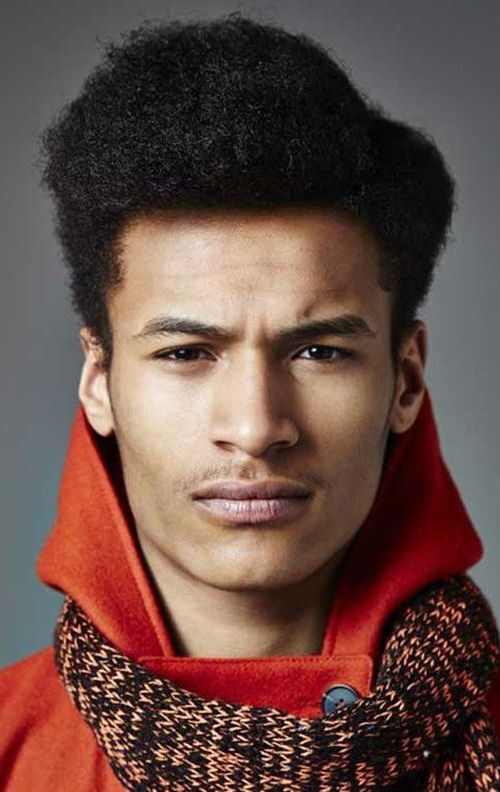 Fully messy hair on the top of the ring is what we can call the side Afro hairstyle for black men. Perfection comes in play when this style is gelled to make them look even rougher to the extent of standing out among the rest.
45. Fade and Long Twists Hairstyle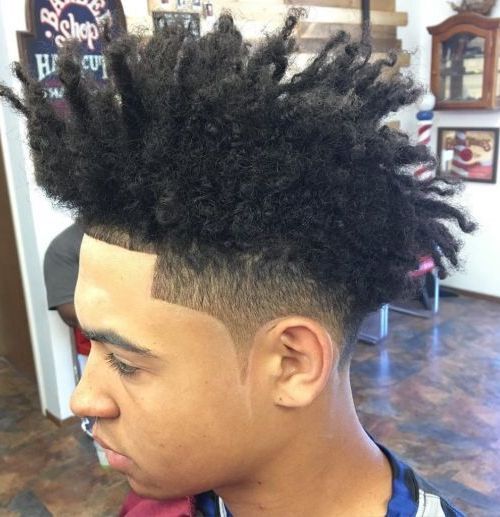 Haircuts for black men come in the most diverse and unique styles, try trims with longer hair they take hairstyles to a whole new level with the fade and long twists.
46. Messy Dreadlocks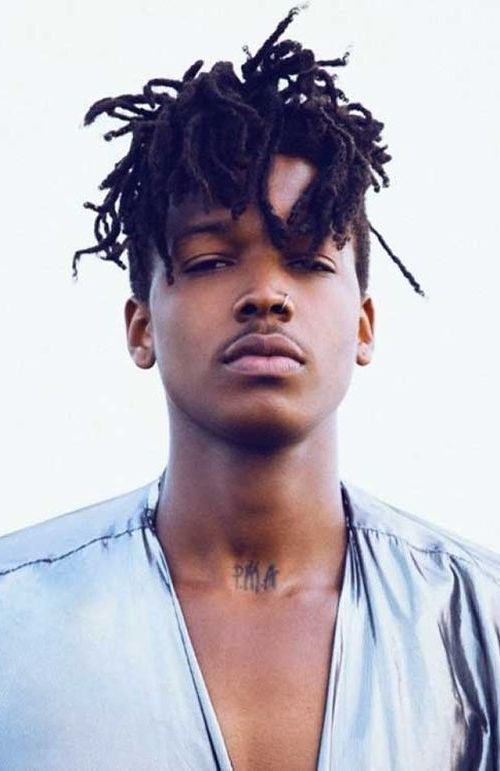 What do your dreadlocks mean to you? The world? Yes, we completely understand, this messy dreadlocks hairstyle is what can be your partner in crime of being too hot!
47. Locks and Twist Hairstyle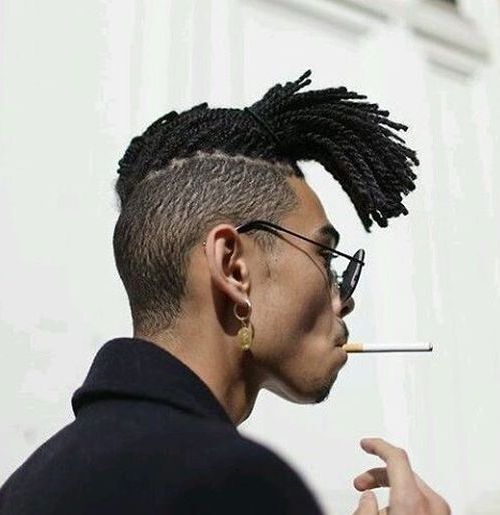 Long hair covering nape, braided nicely and tied in a twist, leaving rest of the scalp slightly shaven is hitting the world of best black men haircuts.
48. Taper Gelled and Hard Part with Wavy Hair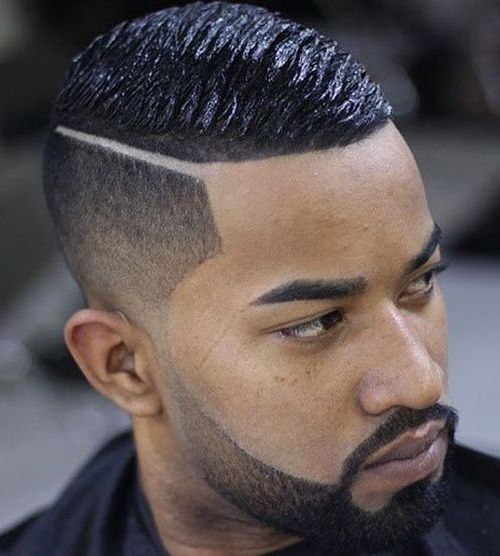 Side partition, gelled part of the head with wave cut and side burns connecting the closely chopped bead leading it to beard.
49. Colored Nappy Hairstyle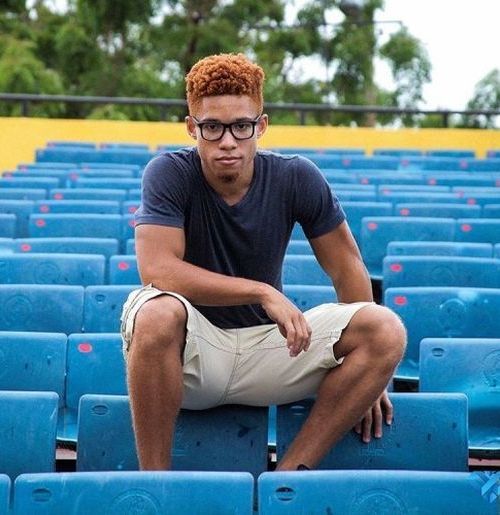 Black men with curly hair and same colored head with a tinge of coolness and subtleness is nappy color – a hairstyle for many youngsters and middle aged people.
50. Faux Hawk and Blonde Sponge Twists Hairstyle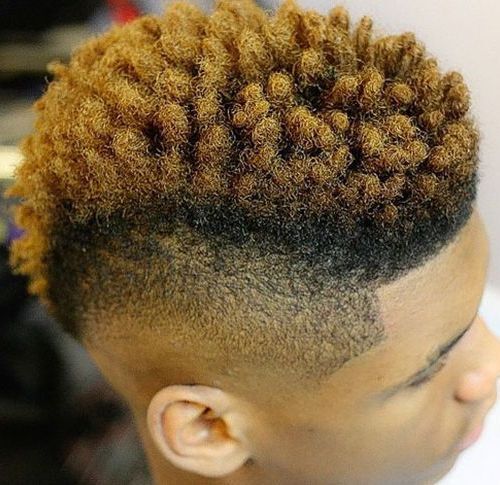 Hawk with faux and spongy twists on the upper curls. Dyed from the top again and letting rest of them with the natural color of hair. Shaved from the bottom, lightly cropped going on to the grown haircut.
51. The Three Level Haircut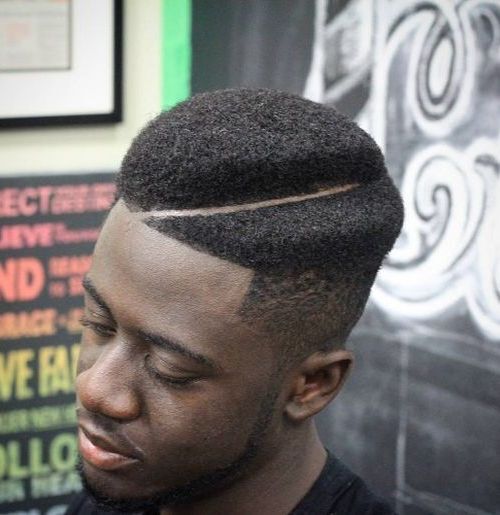 One of the coolest haircuts for black men includes elevated hair style, as you can see it gives a stair case look which is so not bad at all. Sloppy from either sides, a level up or then the peak, partition in the way to dignify the levels. OMG! This is just too cool!!
52. Messy Long Hair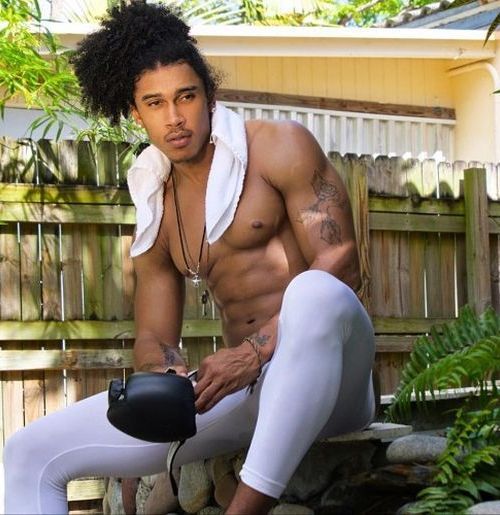 Scruffy black men hairstyle, let it be long or short, open or tied are equally drooling for women of all colors. The reason is the amazing sexiness with the flavor of wanting, more than ever. Signifies the inception of idea, resulting in more the better.
53. Side Swept Haircut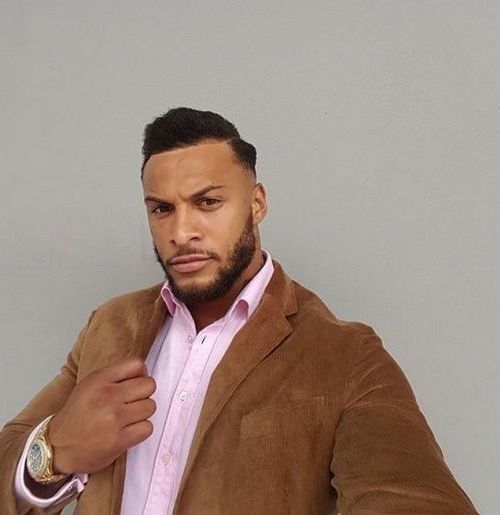 Swept from sides, cleared from an elevation and grown from the top, the crown. Best! This is what makes a man look mature, post tantrum age and shows the wisdom he may not possess.
54. Black and Brown Afro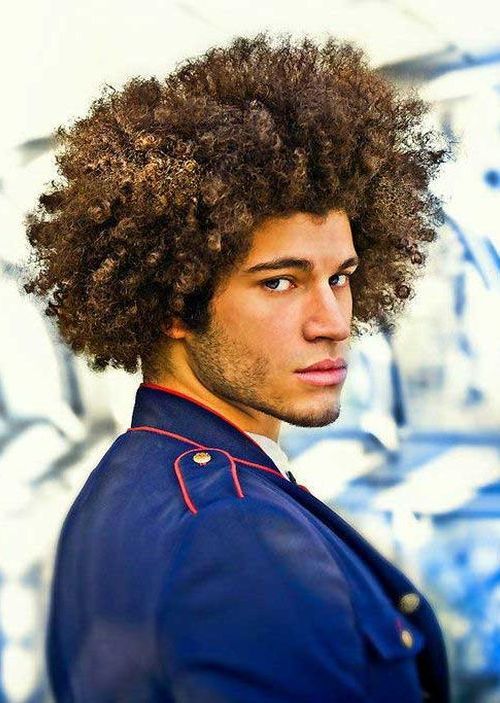 This same black Afro Hairstyle can be taken to the next level with the black and brown Afro, do not back away from experiment with colors this is where all the magic happens.
55. Bearded and Tapered Short Afro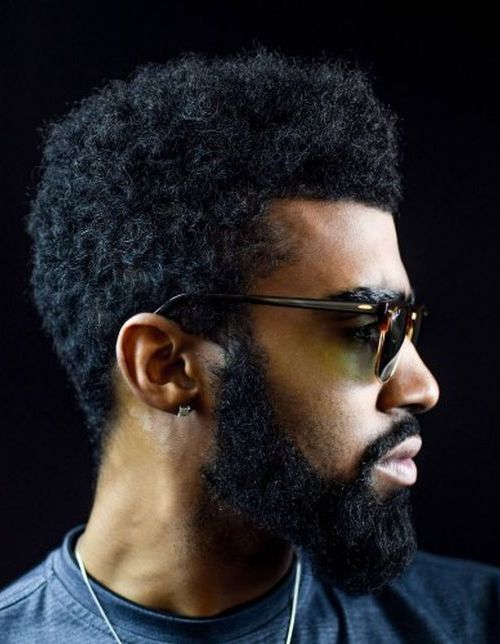 Grown beard with semi short tapered afro symbolizes passion, thirst and wanting. This wanting can be any dream or any person. Therefore, considered rough and sexy by many individuals.
56. Close and Clean Haircut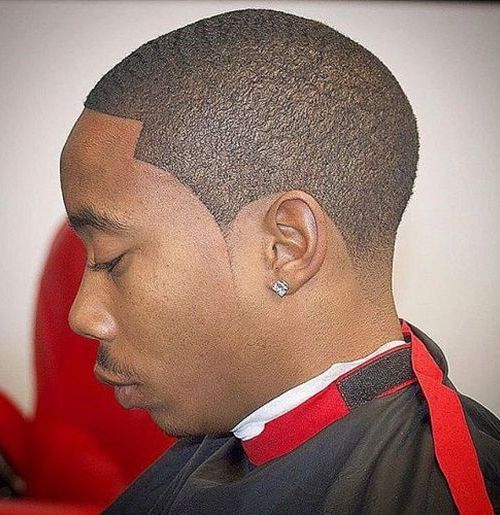 Closely shaved to the skin, alluring clean cut from the skin, designed to attract people (naturally women) is among top notch easy going haircuts for black men.
57. Flat and Straightened Side Swept Hairstyle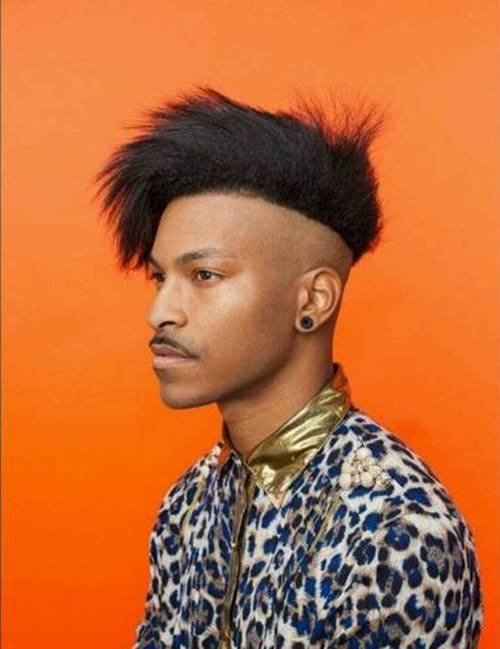 Cleanly swept hair from the sides, straightened altogether and bringing them on the top side, leaving the rest as a clean shave is what this hairstyle is about.
58. All Colored Hairstyle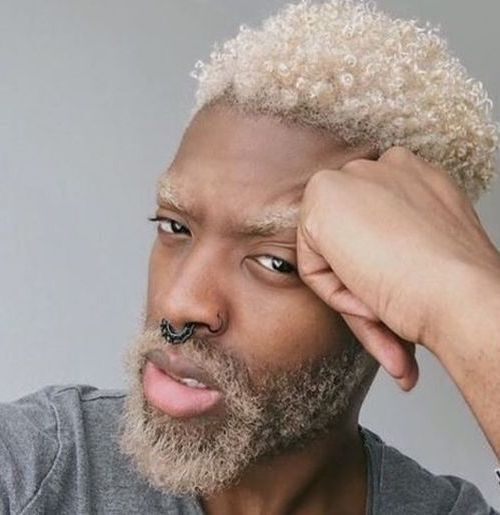 All dyed up in greyish white or whitish whatever color is pretty in these days. Go for it and get the feel of being different. Yes, not so different but this is different in its own way. Curly black hair styles are always too amazing!!!
59. Partially Colored Hairstyle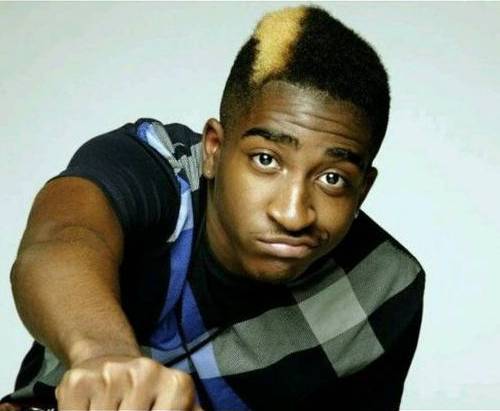 Call it funk, well no! It is more towards the original personality – party freak. Partial hair dyed, not touching the rest is what the haircut "partly dyed" showcases the vulnerability of changing color. Yet, it signifies boldness.
60. Completely Pink Hair Color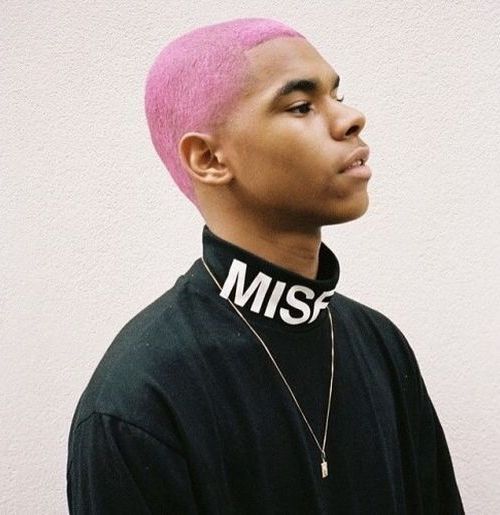 This is called being funky! Properly edged and streaked out from nowhere, rather the dye that too of full one color calls out for being rewarded. This is just glorious of the black men to go for.

61. Messy Bun