70+ Cute French Braid Hairstyles When You Want To Try Something New
21. Pull Through Braids and Twists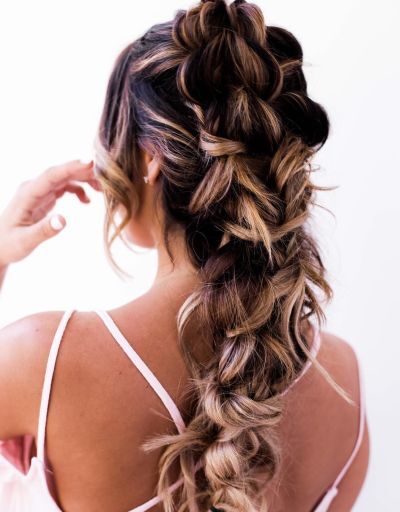 You can also opt to have Rapunzel's thick and twisty braids to make your hairstyle look more elegant and fancy. Particularly, this hairstyle is recommended for girls with long and thick hair, as the effect of a thick braid will be achieved with denser hair.
22. 360 Undercut with Braided Buns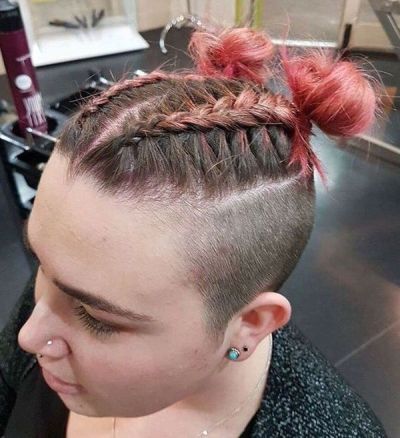 A less girly and more on spunky take on the braided hairstyle. This look features a French braid hairstyle for short hair paired with a cool 360 degree undercut that'll make you look edgy.
23. Beach Braids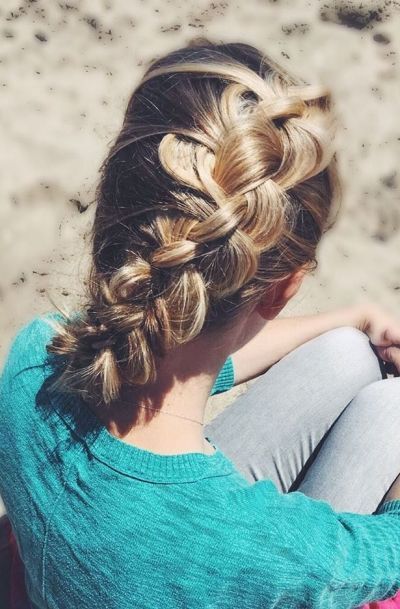 Emphasize your beach blonde hair color by pulling the colored strands into a beautiful French braid; a great hairstyle to wear to the beach.
24. Beach Waves and Fishtail Braids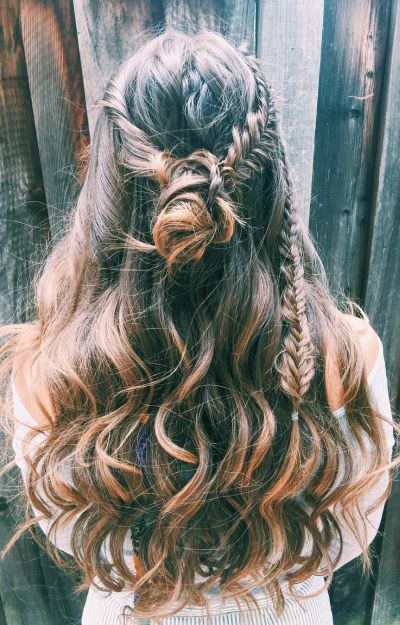 This particular look is a French braid hairstyle for long and curly hair. If you have naturally thick and long hair, emphasize your look with a French braid crown and fishtail braids.
25. Reverse French Braid Hairstyle for Women

The reverse French braid hairstyle is another great option for long, thick hair. To achieve this simple style, simply start braiding your hair on one side of your head and finish off on the other side, creating a slanted French braid at the back of your hair.
26. Boxer Braid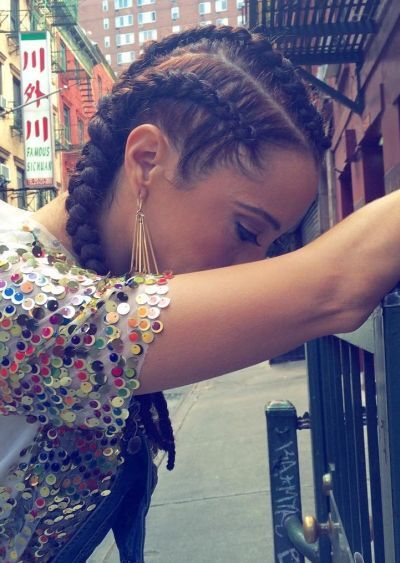 Unleash your sporty inner chick with the boxer braid look. Appear as if you're about to go to the ring with tight French braids, and match it with a feminine outfit to balance things out.
27. Braided A-Line Bob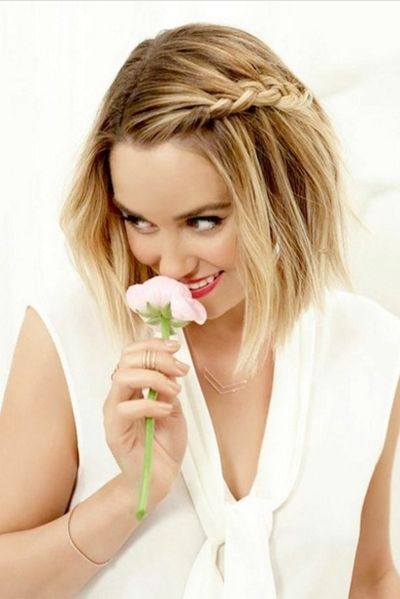 This hairstyle is surely a fresh take on the bob hairstyle. With a cute French braid on the side of your head, you can make a regular bob hairstyle look younger and cuter with just a simple change.
28. Braided and Twisted Up Do Hairstyle for Short Hair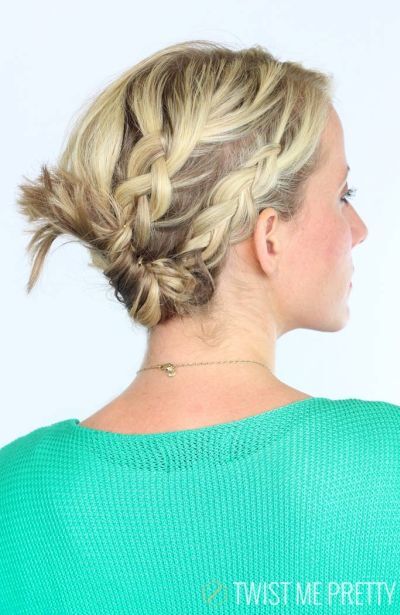 This hairstyle is recommended for cocktail parties and backyard barbecues. It's a simple hairstyle, but doesn't make you look like you haven't put any effort into it. A great formal option for short hair!
29. Braided French Twist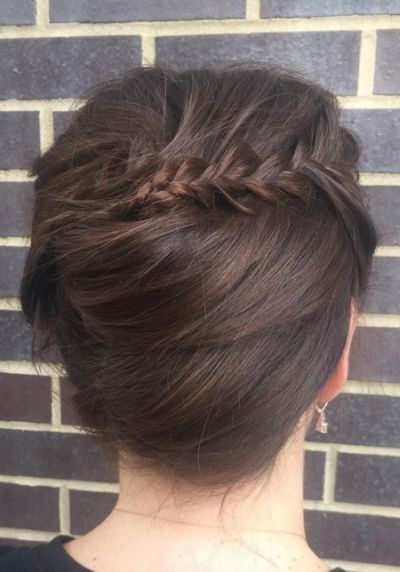 If you want to have an everyday option that you can wear everyday, this hairstyle can prove to be easy and stylish at the same time.
30. Double Cascade Braids Into One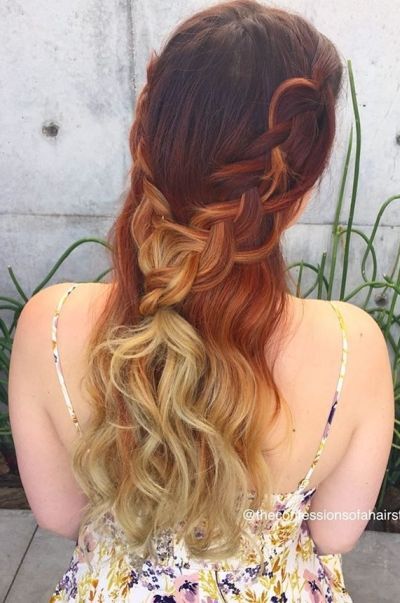 If you have naturally curly hair, you can add a little bit more feminine touch with two French braids that cascade into one at the center of your hair. Easy to do, and very beautiful to wear, especially at semi-formal events.
31. Double Half Braid
Emphasize the beauty of your natural curls with a double half braid that cascades into the center. Makes you look like a Disney princess, doesn't it?
32. Dutch Braid into Fishtail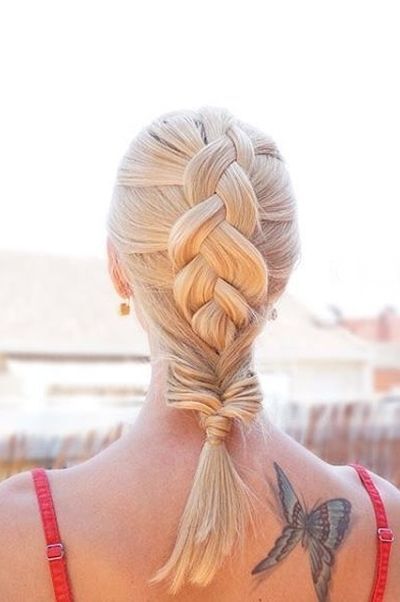 If you want to keep your hair clean and all in one place for, say, at formal events, you can try this hairstyle that combines a dutch braid and a fishtail. Classy and neat at the same time, don't you think?
33. Fishtail Wrap Braid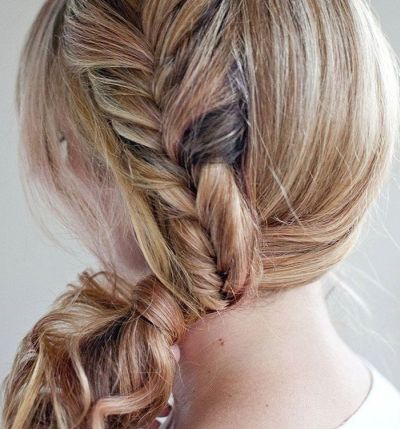 A subtle yet gorgeous take on the French braid. This hairstyle is a great French braid hairstyle for long hair. To achieve this, simply braid the side of your head until you reach a point where you can tie it into a ponytail. Simply beautiful.
34. French Braid Bun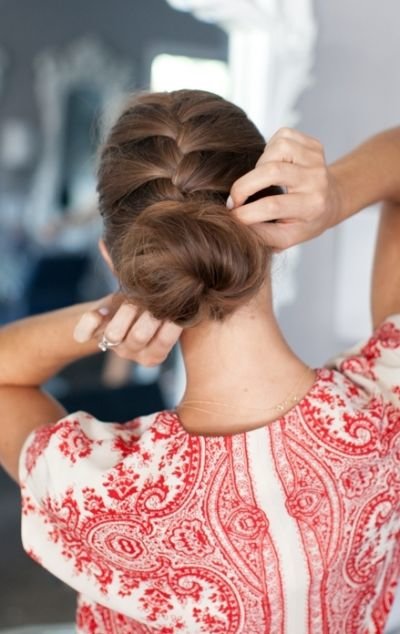 Going somewhere formal? This hairstyle can definitely make you look prim and proper. It's a very simple French braid bun, but can make you look all the more elegant.
35. French Braid Tie Back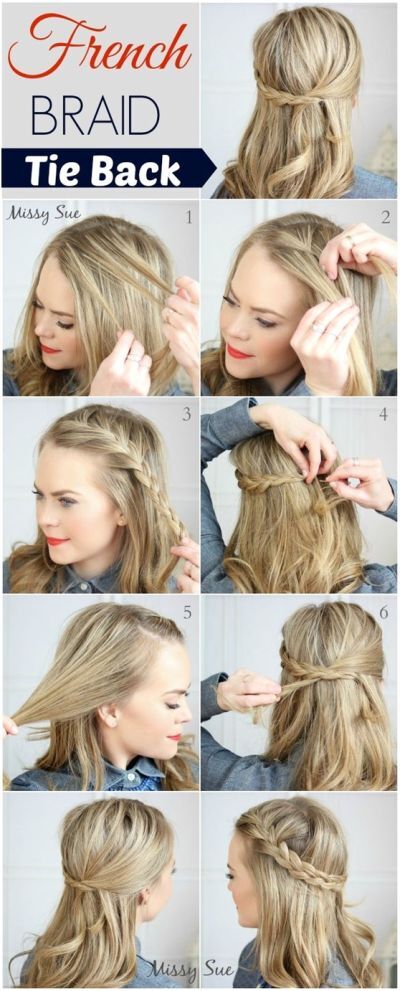 This French braid hairstyle for long hair is very simple to do but yields an elegant look with just an easy braid. Why not try it out yourself with this simple tutorial?