70+ Cute French Braid Hairstyles When You Want To Try Something New
Braids always look cool and classy and you can confidently wear braids to a wedding or a date. French braids are the most popular type of braids and take a look at some more French braid hairstyles that you can try when you are bored of the same old hairstyle.
59. Double Dutch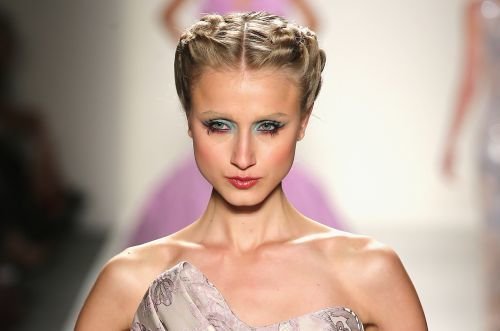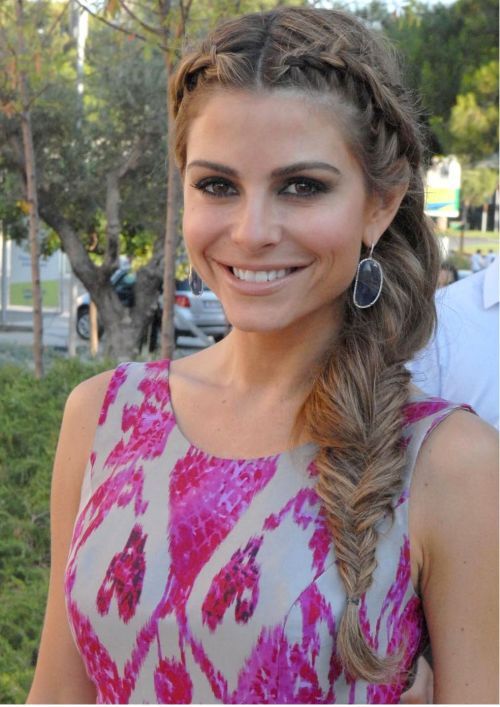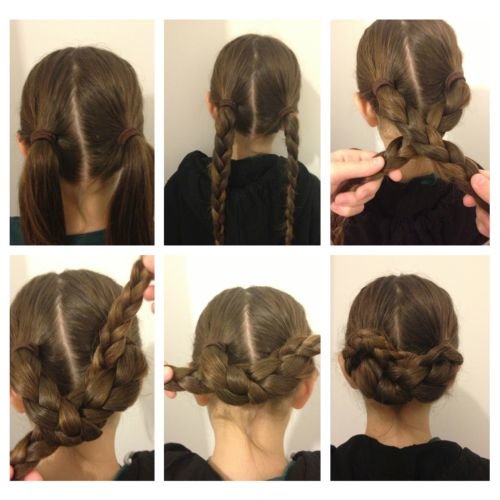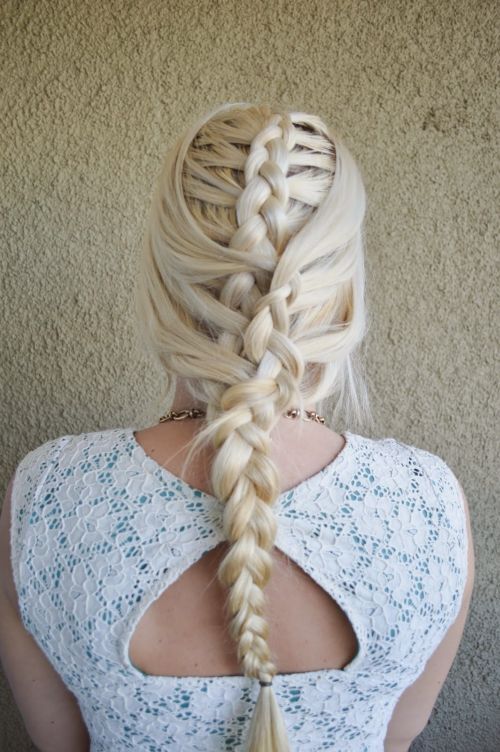 Double Dutch is one of the famous French braid hairstyles for long hair. You'll see a lot of celebs wearing this hairstyle. Do it on the morning of a busy day and you'll find your hair intact at night.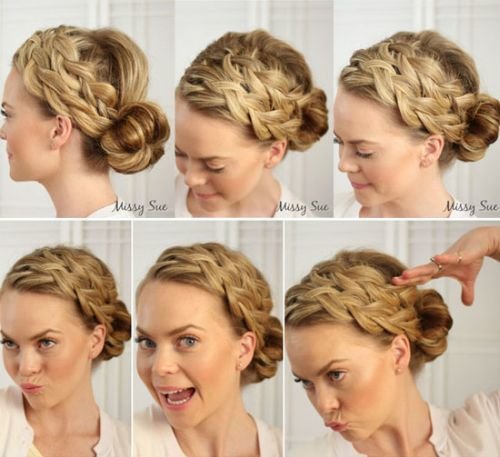 60. Ribbon Braid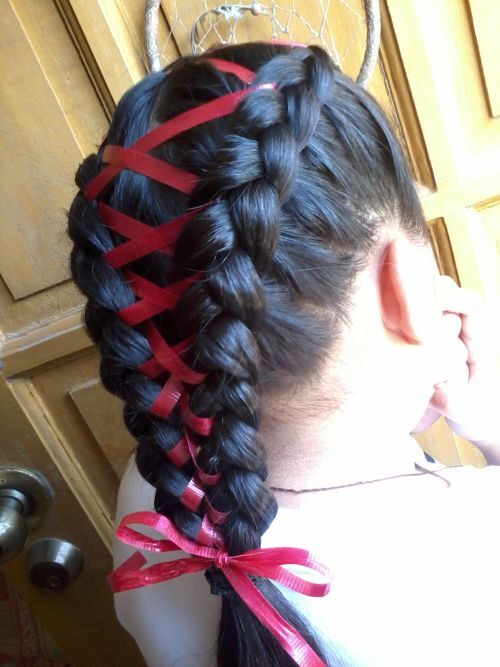 Create two sections in your hair and then start making braids from front to back. Also tie a thin ribbon (equal to your hair length) on the start of each section, and take it with the middle strand from each side for both braids.
61. Side French Braid for Short Hair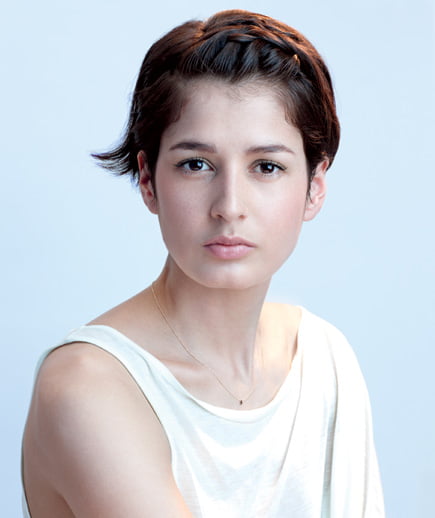 Cute French braid hairstyles can be made with any length. Make a deep side part, begin from the parted end and work towards the opposite end making a French braid as long as the length of the hair goes. Secure the braid at the end and you're done.
62. Braided Halo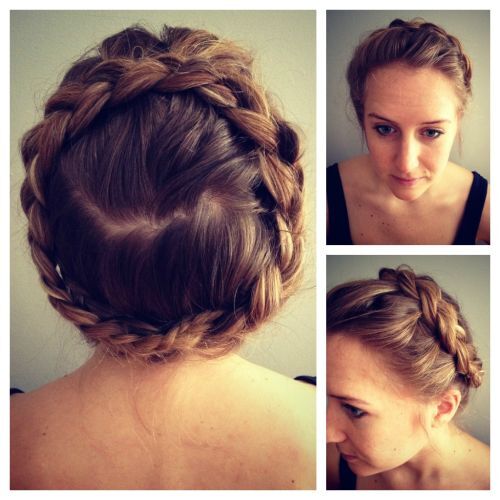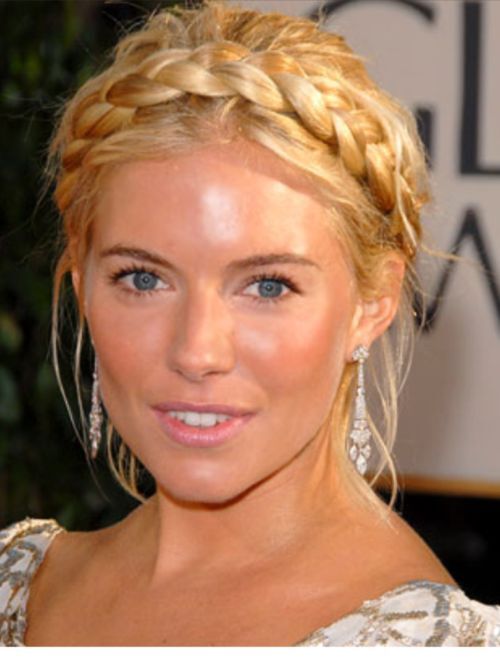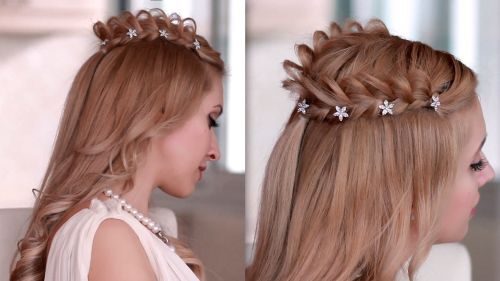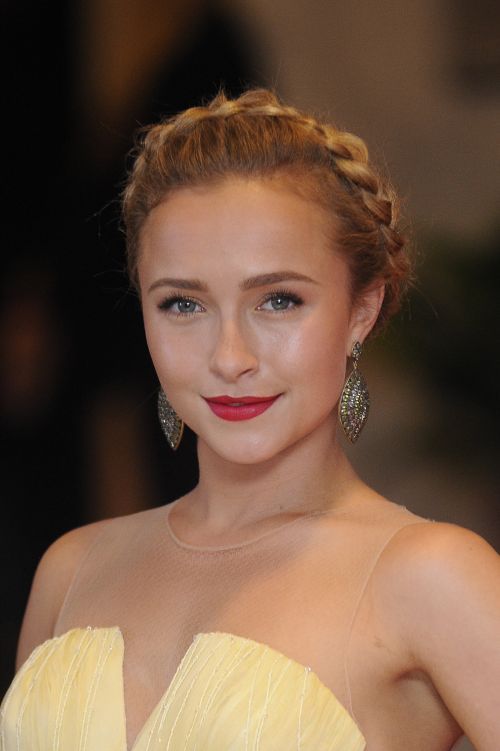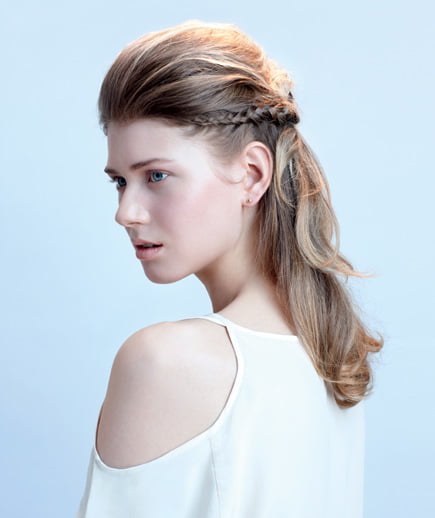 This hairstyle can be made with medium to long hair lengths. You'll first separate the top portion of your hair taking hair from crown to temples. Clip it upwards temporarily. Now French braid each side starting from your temples and working towards the crown backwards, secure each braid with transparent elastic. Finally, release the top area leaving a few strands on both sides for face framing but it depends on your personal choice.
63. Messy French Braid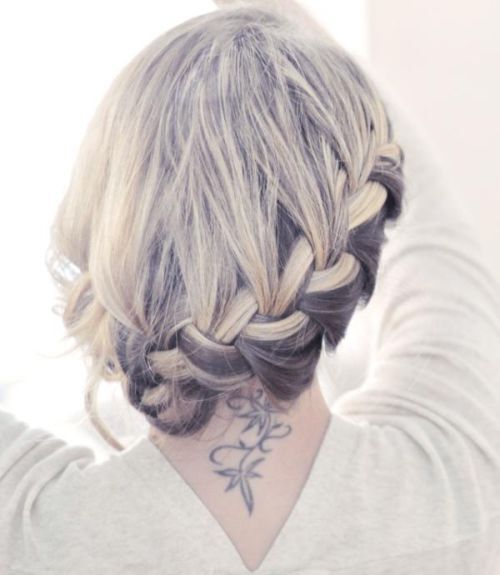 This braid is not wind friendly so you should do it only when you are indoors otherwise you'll have a lot of fly-aways. Indeed, it is a classic way to boast your highlighted hair and this kind of French braided hairstyles look amazing with textured or highlighted hair.
64. Folded French Braid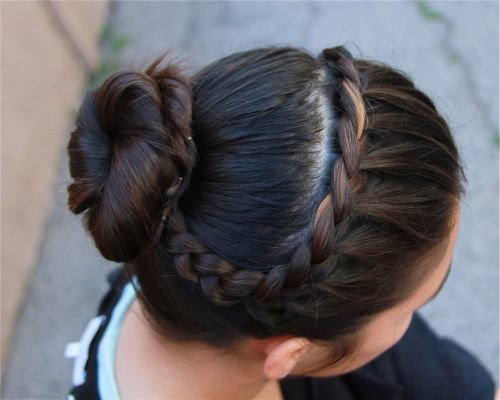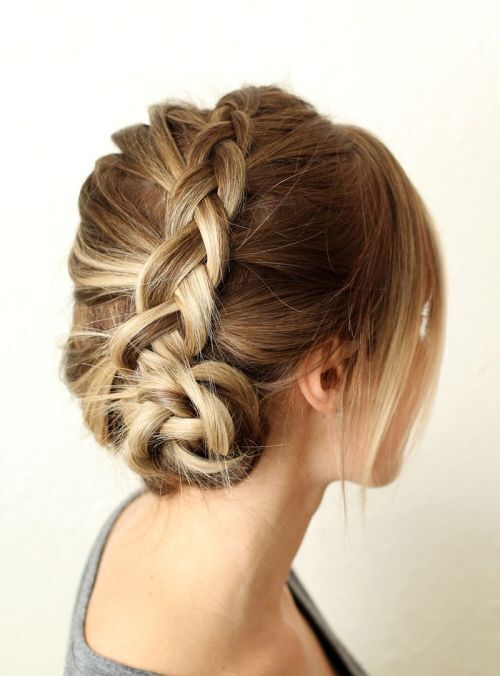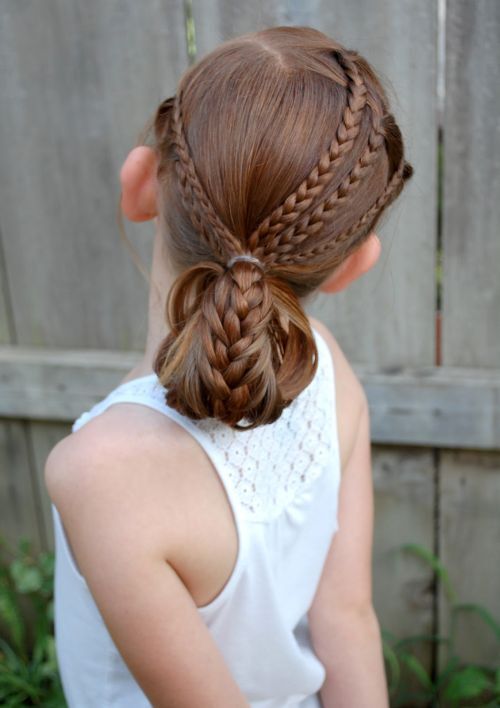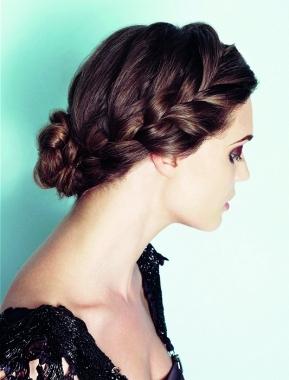 This folded braid makes an elegant updo where the braid actually holds the hair upwards. The model in the picture has very thick hair that's why she has twisted the ends of her braid like a low chignon; anyone with normal to fine hair doesn't need to do it.
65. Double French Plait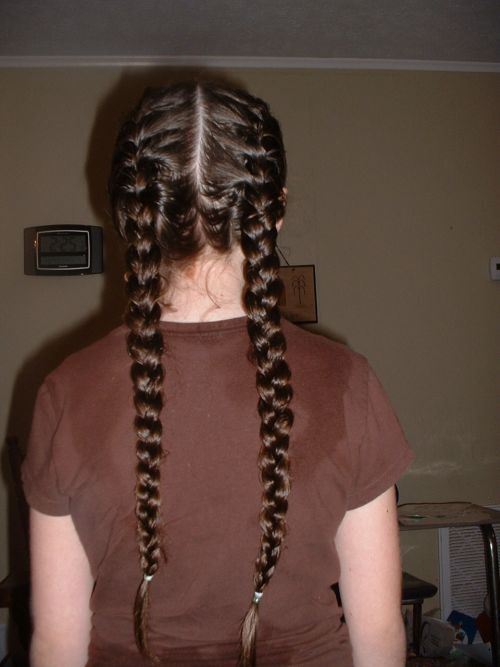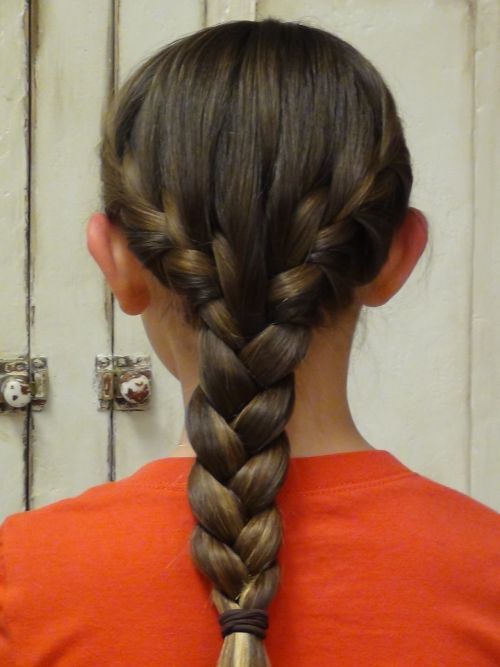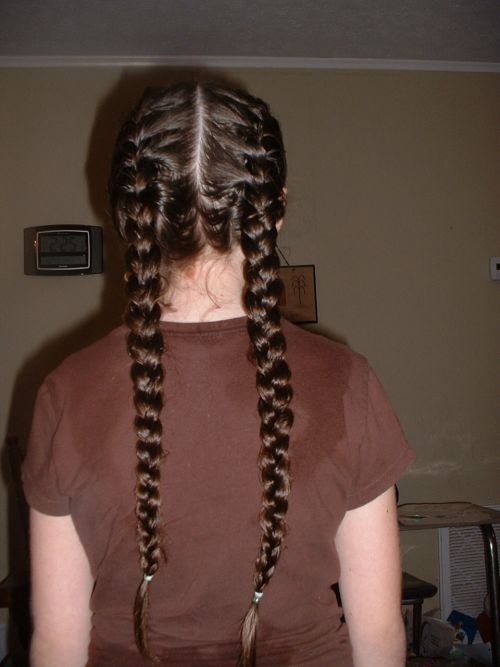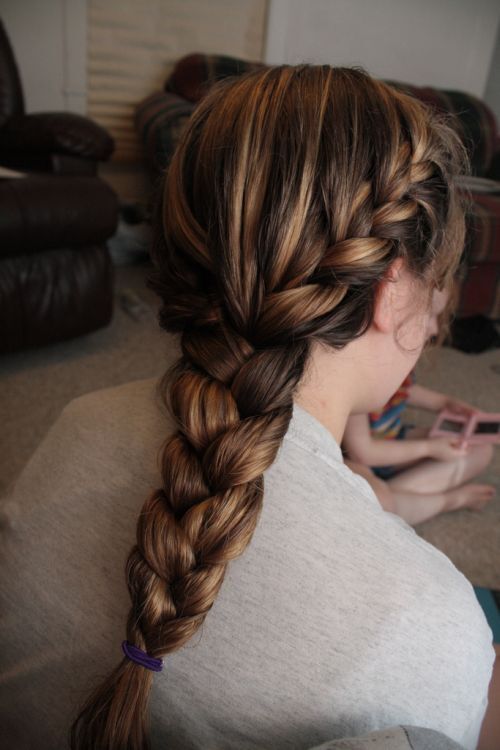 Plaited braids look fabulous when you make them with thick hair. The braid worn by the model in the picture is known as double French plaited braid and this is a minor deviation from the usual style of braiding. You can easily convert it from double to triple plaits if you make another French braid in the middle of the crown.
68. French Braided Bun Haircuts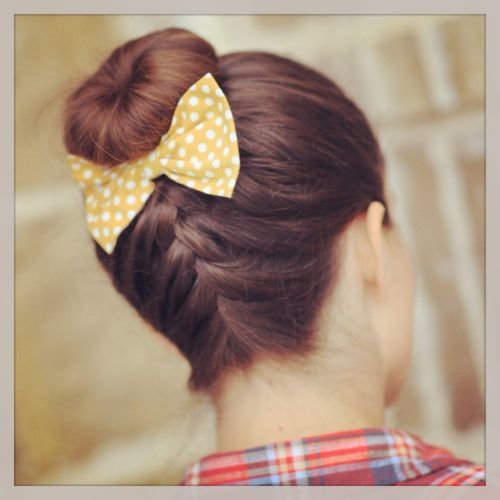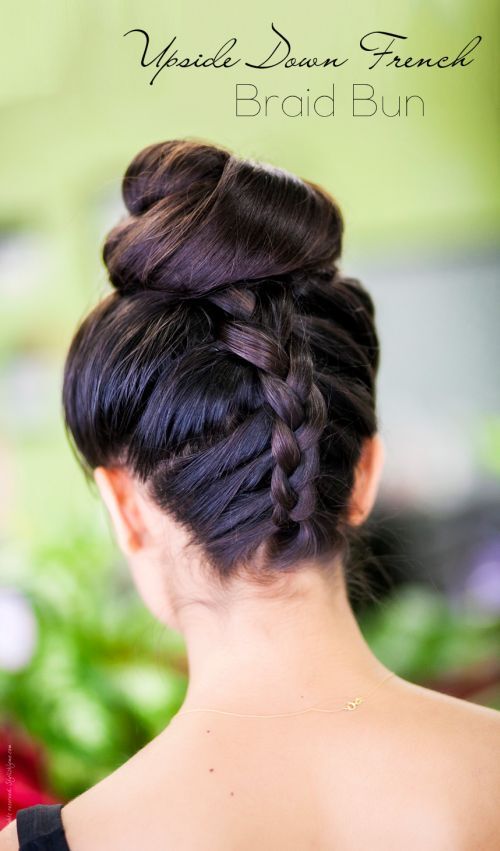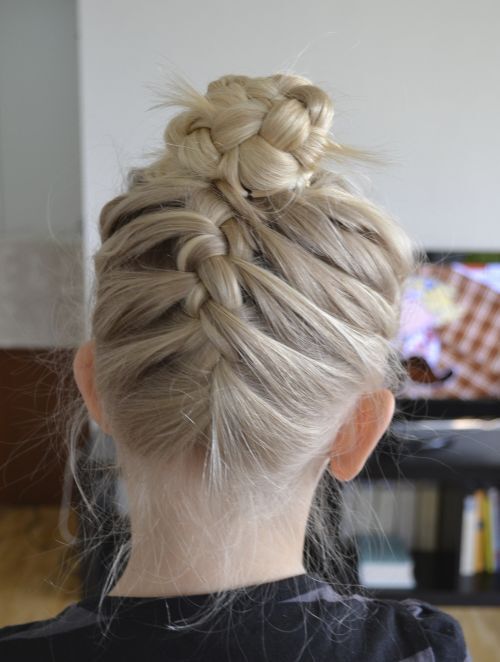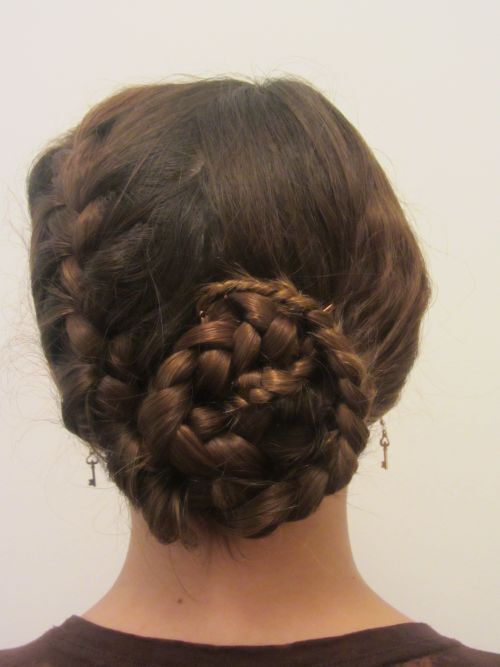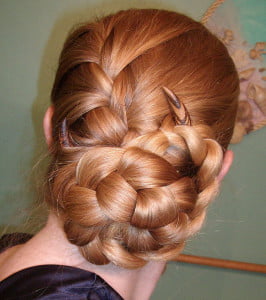 If you're looking for easy braid hairstyles for very long hair, then go for this French braided bun. When you're running short on time to attend a formal party, doing this bun will be a blessing. It will give you a sophisticated look refining all your hair in a few minutes.
69. Middle Spiked French Braid Hairstyles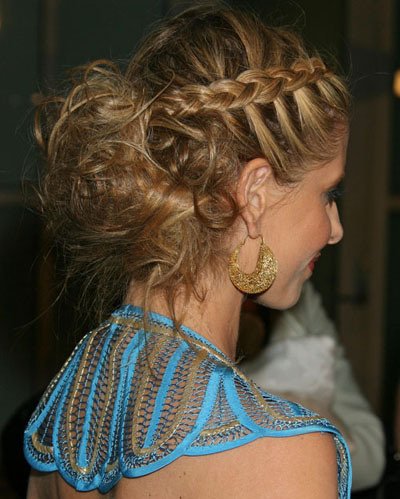 A messy bun at the back and two French braids on both sides with slightly teased and spiked hair on top of the crown make this look dramatic, eye catching, and suitable for parties and weddings alike.
70. Twisted French Braid Low Ponytail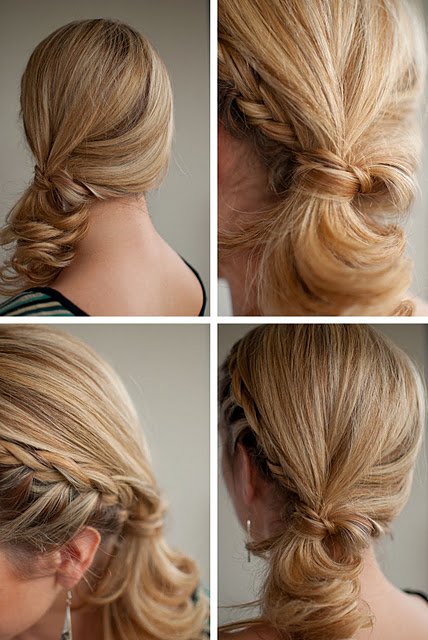 Different French braid hairstyles can be made to medium and short hair lengths that not only look cute but also good to do to second or third day hair. This model has done French braid to one side starting along her temple and ended at the nape of neck. Then she has secured her hair lower at nape towards the braid side, and used a strand of her hair to secure the low ponytail.
71. One Side Lined French Braid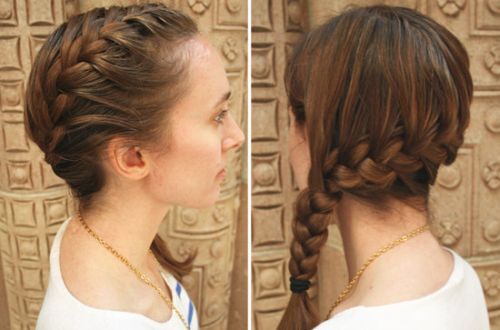 This seemingly intricate French braid starts from one side along the front hair line and ends to the opposite side along the lower hair line. It beautifully secures all your hair with a style that is chic and cute.
72. Rope French Braid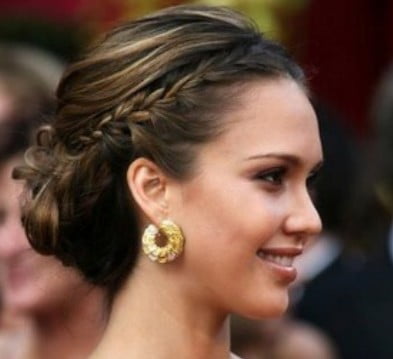 Rope French braid is made to both sides beginning along the front hairline, and remaining hair are secured in a bun. This is an ideal braided up do that you can do to fine medium length hair.
73. Four Strand French Braid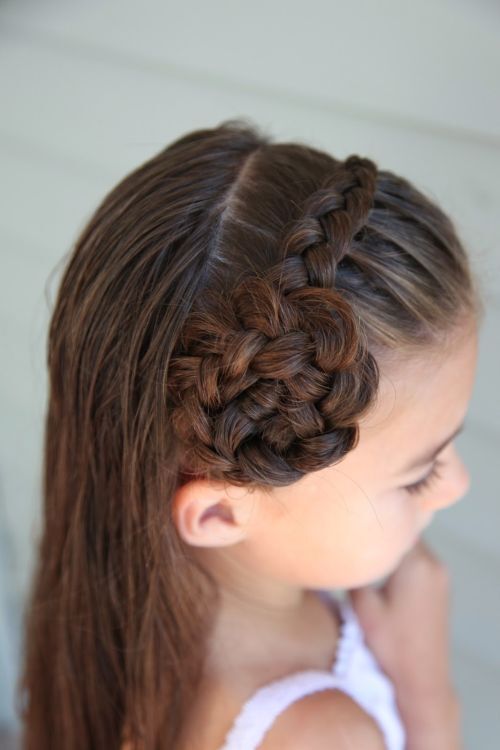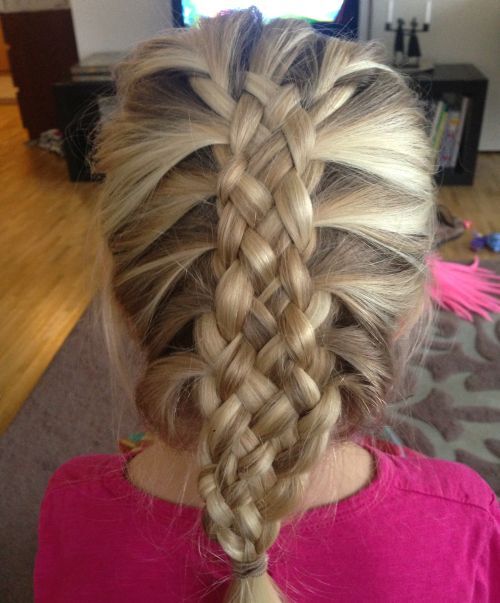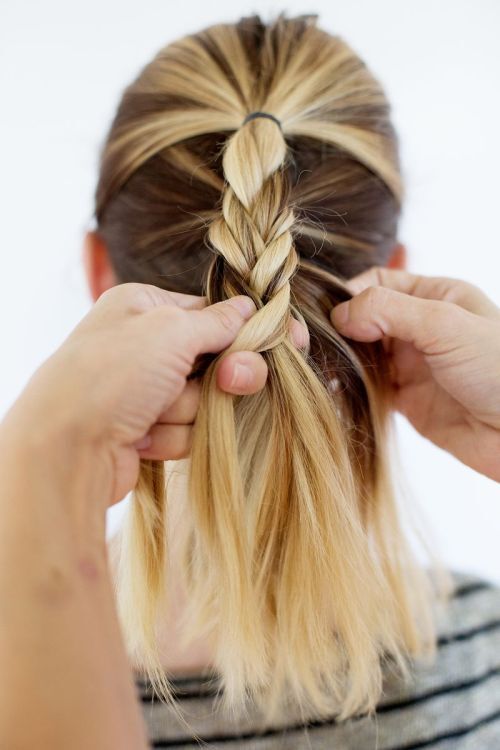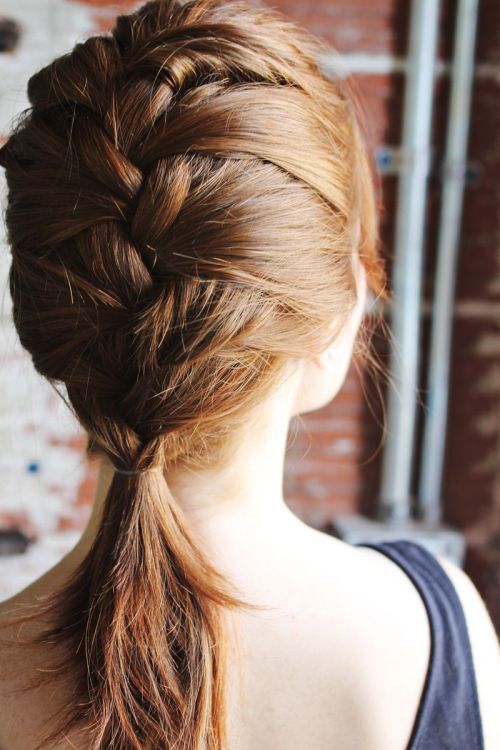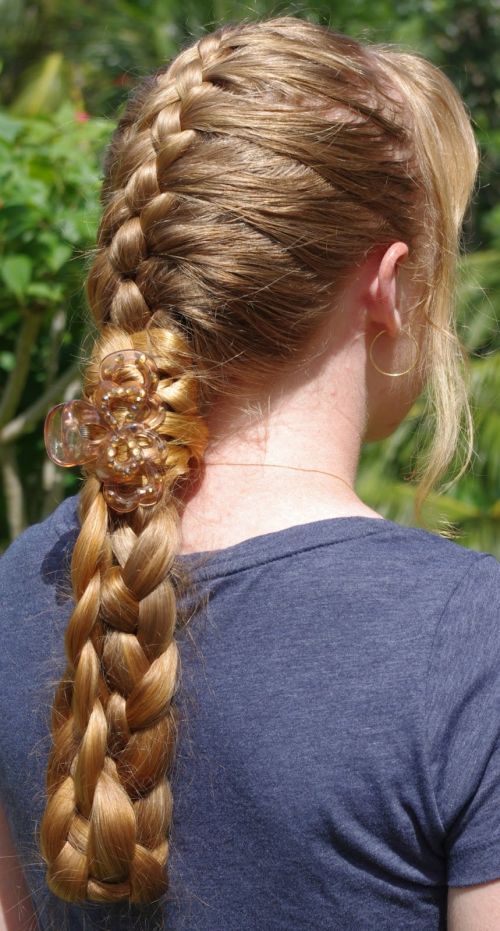 Here is a French braid for super long hair where the model has done a four strand French braid because she has very thick hair and then she has folded the braid half way up to give it a nice twist.