A look-alike or a doppelganger is a person who resembles another in an uncanny and stark manner. Look-alikes are found everywhere, and it is said that every person has at least one doppelganger in the world.
Bollywood Look-Alikes
The theory becomes more interesting when you find a similarity between a popular icon, famous figure, or a Bollywood or Hollywood celebrity that can be instantly recognized. There are even cases where a Bollywood celebrity look alike is a Hollywood celebrity!
Join our unbelievable journey as we review photos of Indian celebrities and their look-alikes. Sometimes the look-alike is so strong that they could be twins!
Here is a list of our top 38 Indian Bollywood Celebrities look alikes who have a striking resemblance with another icon.
Indian Celebrity Dopplegangers
1. Kareena Kapoor and Paris Hilton look alike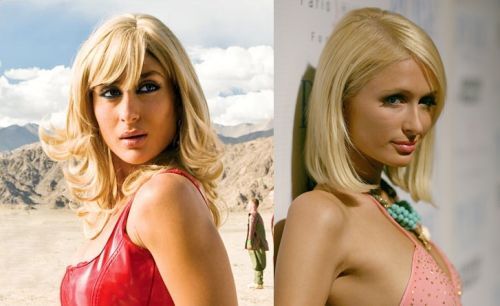 Kareena Kapoor launched her Bollywood career with Refugee and is counted as one of the most iconic Bollywood actresses in all lists with hits like Bodyguard, Jab We Met and Ra. One. The Kareena Kapoor look alike is Paris Hilton, and she looks remarkably similar to the famous model and socialite.
But can Kareena match all the Paris Hilton hairstyles? That's left to be seen.
2. Sophiya Chaudhary and Kim Kardashian look alike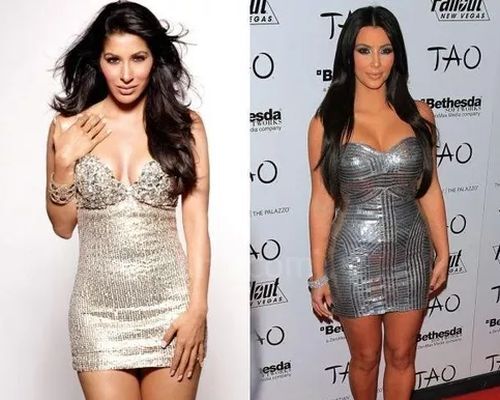 Sophiya Chaudhury is a British-Indian actress and singer, primarily remembered for her VJ roles on MTV and her appearances in films like Pyaar ke Side Effects and Shaadi No. 1. Sophiya looks like Kim Kardashian.
3. Aamir Khan and Tom Hanks look alike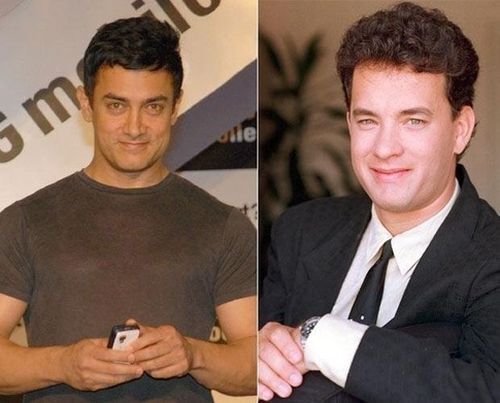 Tom Hanks is known for his roles in the iconic movies, Forrest Gump, Saving Private Ryan, and The Da Vinci Code. As you can see from the photo, Tom Hanks is strikingly similar to Aamir Khan in appearance.
4. Aishwarya Rai Bachchan and Sneha Ullal look alike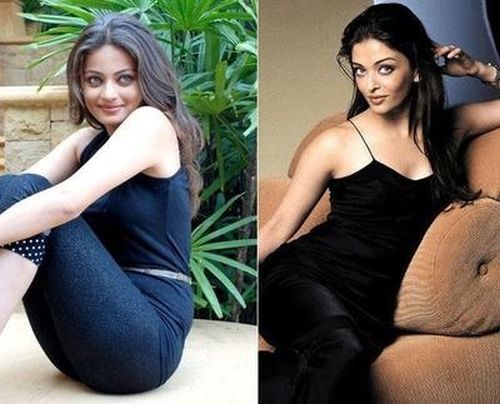 Probably one of the closest resemblances on this list, Sneha Ullal is almost a carbon copy of the former Miss Universe, Aishwarya Rai Bachchan and is mainly remembered for her role in the popular movie Lucky, opposite Salman Khan.
Deepika Padukone is another look alike for Aishwarya Rai, as you'll see later in the list at number 38.
5. Akshay Kumar and Shawn Michaels look alike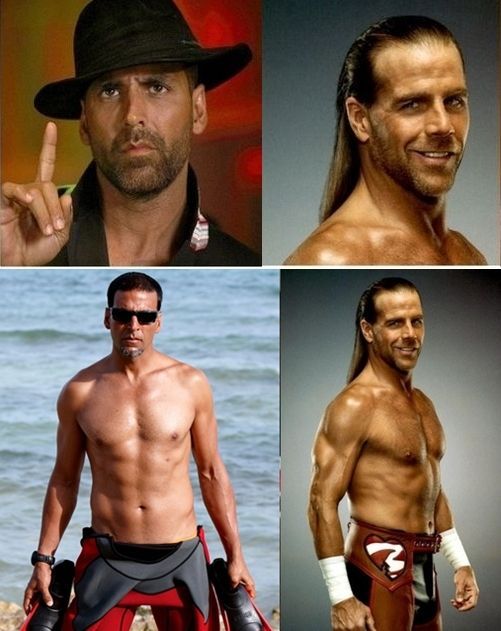 Michael Shawn Hickenbottom is one of the most well-known professional wrestlers, Shawn Michaels, and television presenter with an uncanny resemblance to his look alike, the desi daredevil, Akshay Kumar. By the way, Akshay Kumar is rich!
6. Anushka Sharma and Nazia Hassan look alike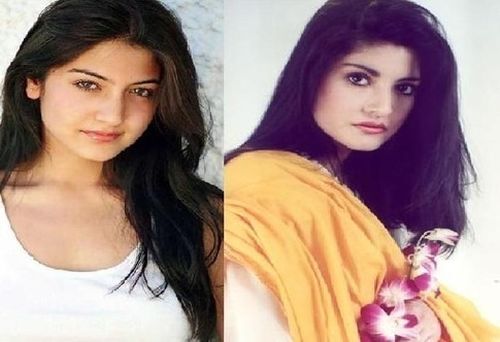 Pakistani Pop singer, Nazia Hassan has belted out some of the most iconic songs in the world of music with her track, Disco Deewanen and AapJaisa Koi. Nazia looks like Anushka Sharma. We've also got info on Anushka Sharma Plastic Surgery.
7. Ashok Kumar and Errol Flynn look alike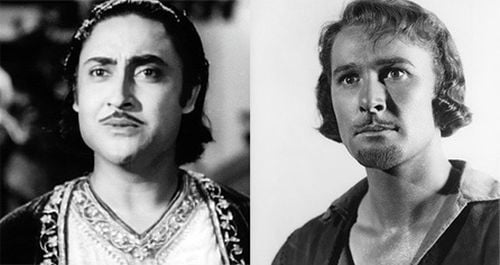 The original playboy of Hollywood, Errol Flynn is remembered for his roles like Captain Blood and the Sea Hawk. The piercing eyes and the mustache form are the main points of resemblance with Ashok Kumar.
8. Asin Thottumkal and Kayla Ewell look alike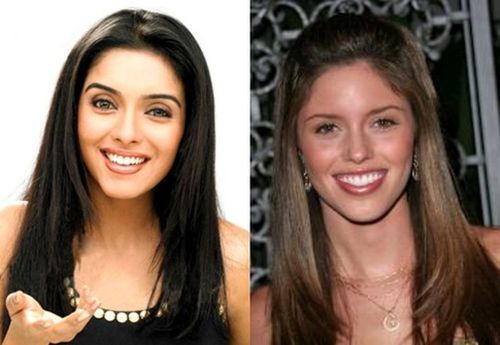 The south-Indian actress, Asin Thottumkal,  looks quite like Kayla Ewell of Impact Point and the TV series, The Bold and the Beautiful.
9. Dev Anand and Gregory Peck look alike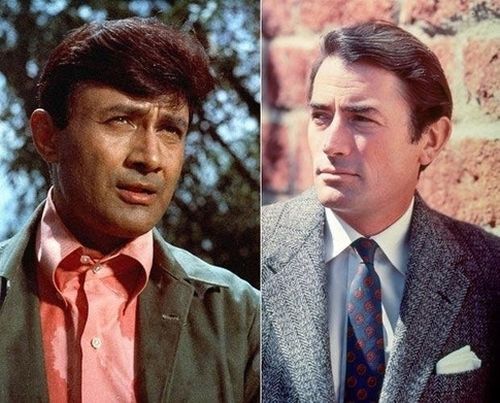 The iconic film star of the 1940-60 era, Gregory Peck has a number of cult films like The Omen, Roman Holiday and To Kill a Mockingbird to his repertoire. Gregory Peck looks like Dev Anand.
10. Dominic Cooper and Virat Kohli look alike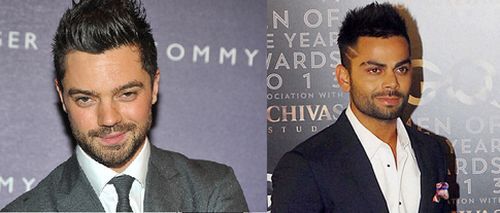 Dominic Cooper starred in films like Captain America and Need for Speed and looks eerily alike to the cricketer Virat Kohli with the trademark mischievous glint in his eyes.