54 Celebrity Short Hairstyles That Make You Say "Wow!"
If you are brave enough to get a short haircut, then you'll find this post interesting that is all about celebrity short hairstyles. See which of the celebrities look great with short haircuts.
1) Julianne Hough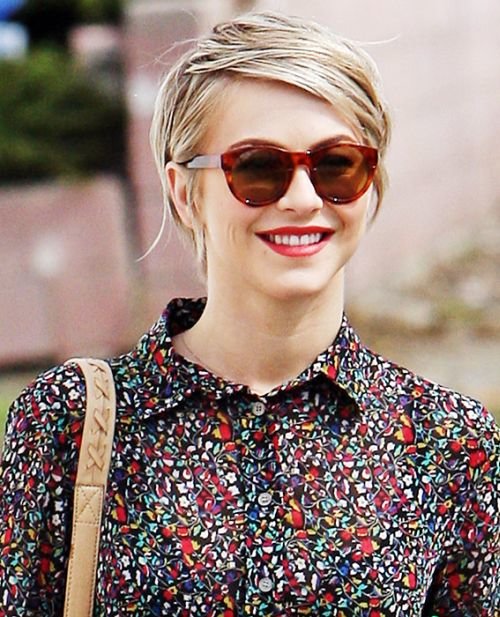 Julianne Hough comes with a chopped pixie hairstyle for short hair. This blond has sacrificed her medium length hair for the sake of fashion.
2) Jennifer Hudson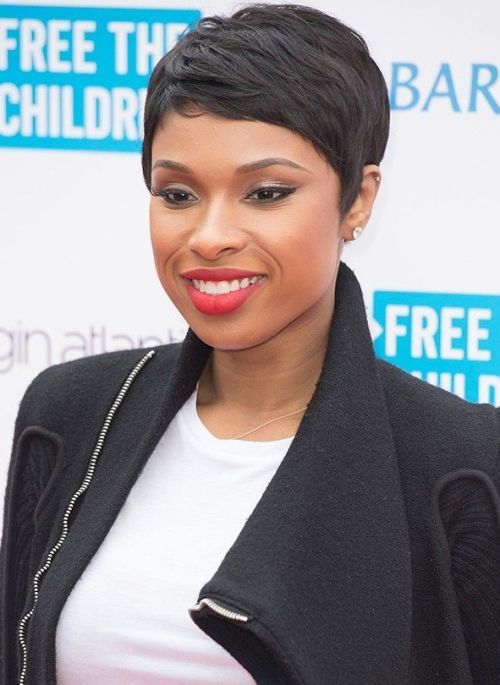 Jennifer Hudson looks so graceful with her pixie crop. She sometimes grows her pixie locks into spikes like with Kaley Cuoco hairstyles. But her usual look is smoothed out like in the picture above.
3) Coco Rocha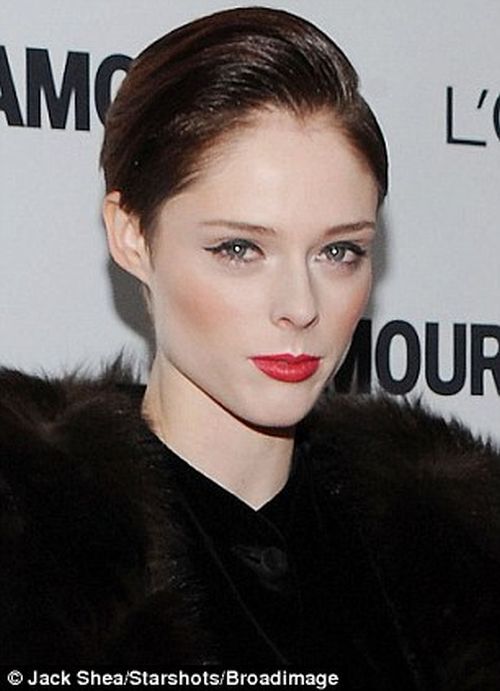 Very few celebrities take the risk to go for a boy cut and Coco Rocha has skillfully achieved it at her best. She always gives it a feminine twist with hot lip colors and bold cat eyes.
4) Beyonce
Beyonce has got this neat pixie cut for autumn; you can also follow the celebrity if you think these highlights will look good on you.
5) Elisabeth Moss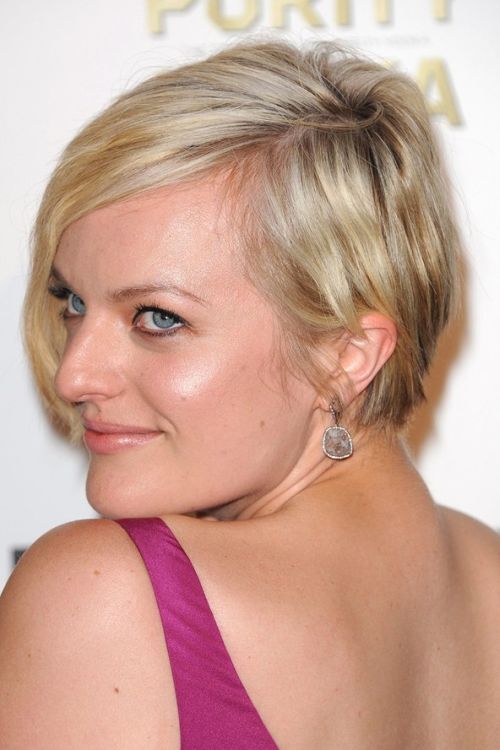 This celebrity boasts a soften hairstyle for short hair. She knows well how to frame her face that is why she has left a side bang sweeping across her cheeks.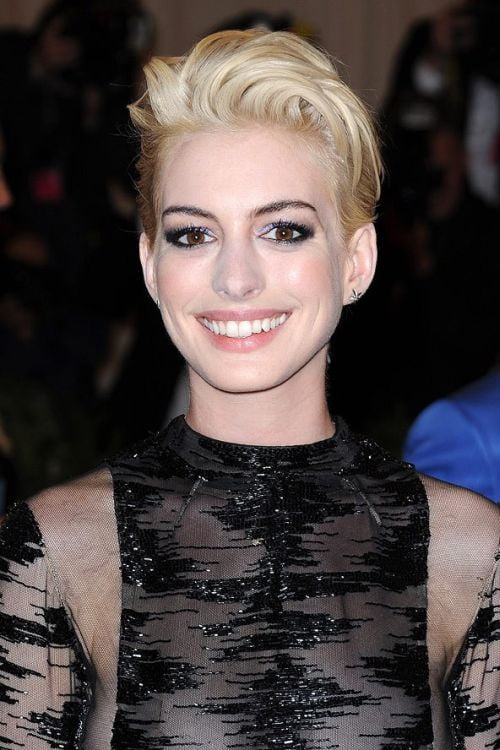 Anne appeared with her new quaff style at Met Gala last year. This hairstyle is a bit difficult to manage but I must say that it is worth the effort. Another Anne short hairstyles goes here: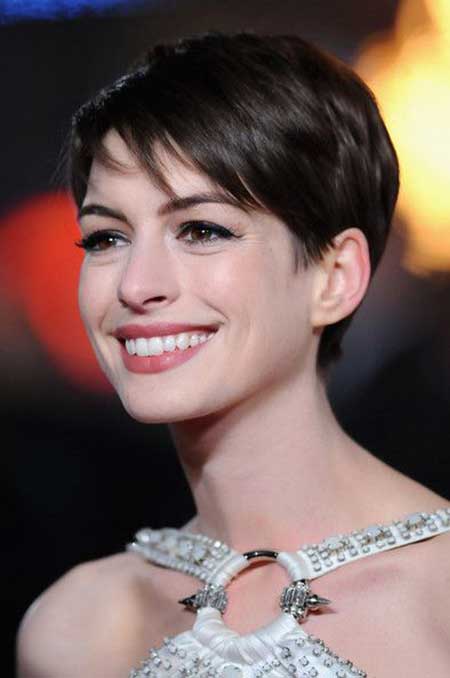 7) Charlize Theron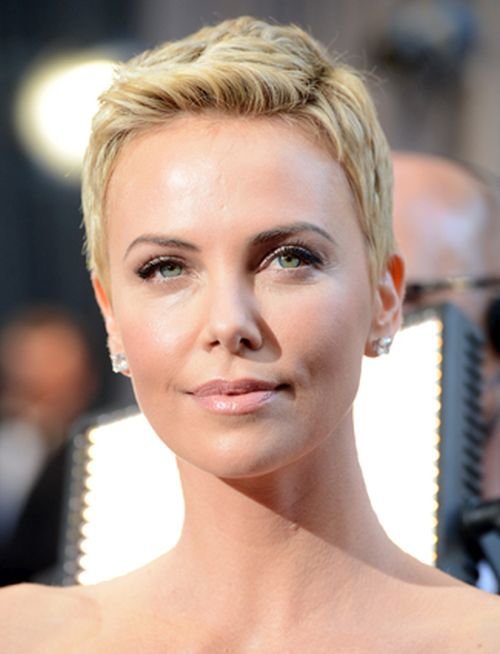 Charlize is one of the celebrities who have become super short hair cuts inspirations. She has appeared on the Oscars so gracefully with her chopped haircut that led many of the onlookers to immediately get a chopped haircut.
8) Lena Dunham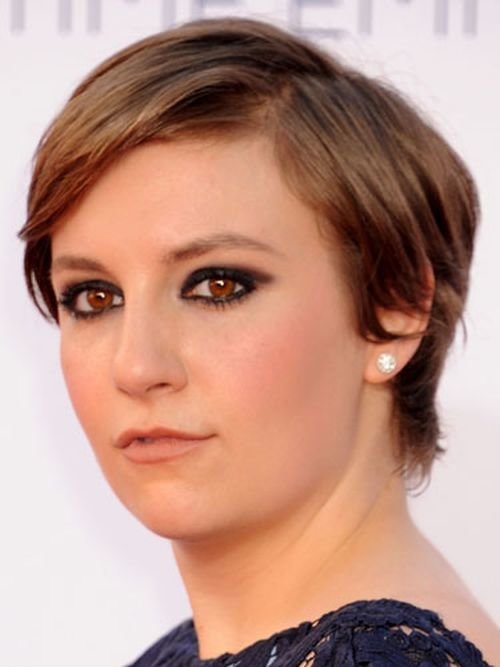 Lena has skillfully side parted her super short hair to go well with her chubby face. For a sleeker look, she makes Smokey eyes and nude lips.
9) Ginnifer Goodwin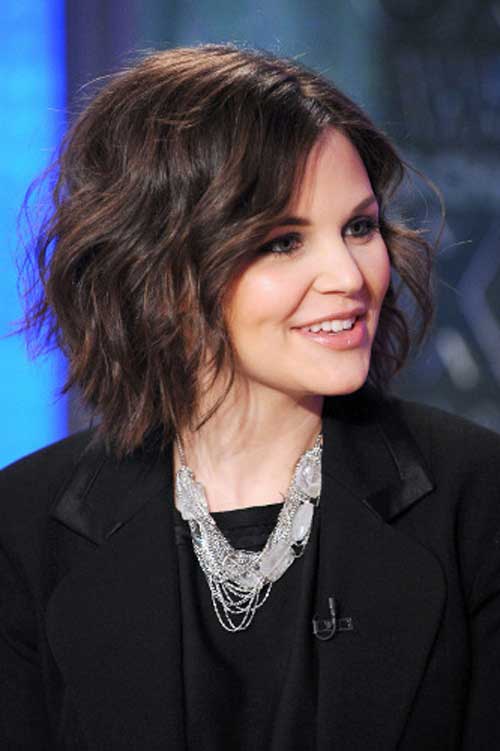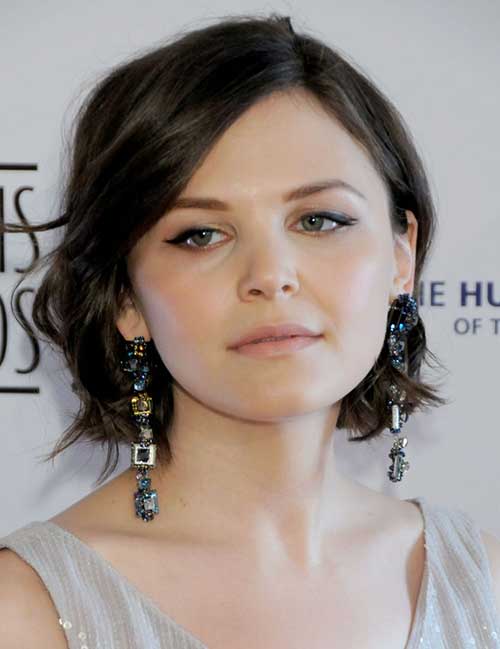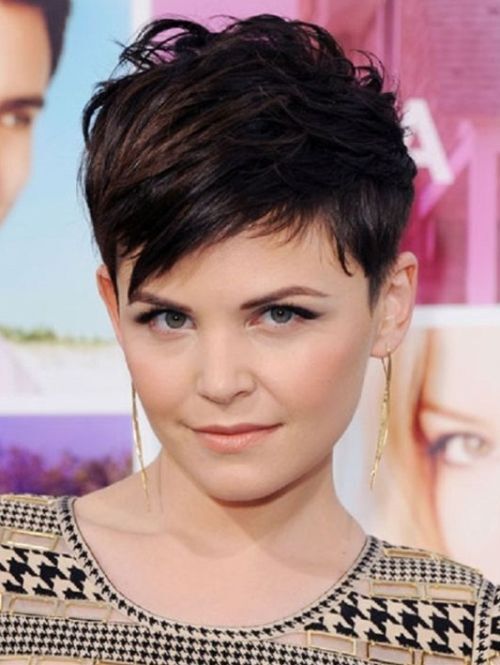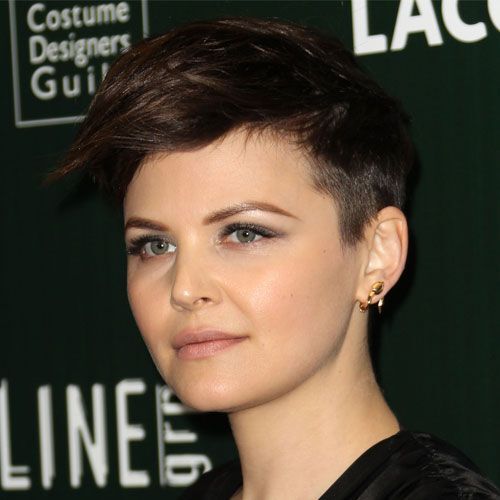 Ginnifer Goodwin has so beautifully given her hair short cuts that she has been a poster girl for a lot of short hair cut promotions. She is also an inspiration for those who like to twist their looks with adding things to their short haircut. Sometimes she comes with bangs, and at another time, she appears with side swept locks. Whatever she wears, looks balanced on her overall looks with short hairstyles.
10) Alicia Keys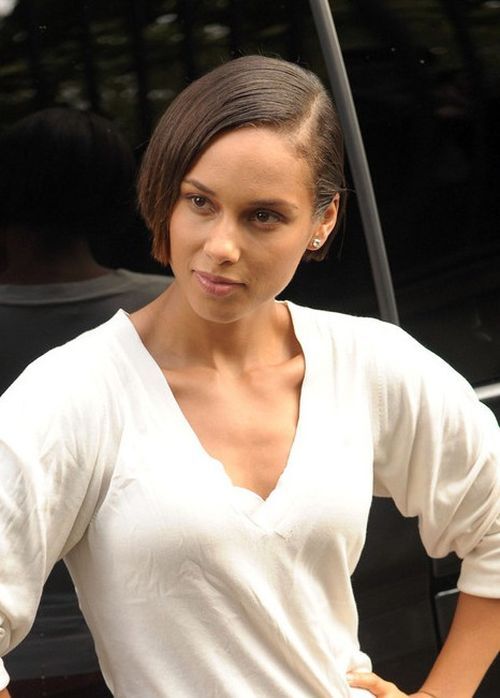 This hairstyle resembles the bob haircut in shape but it is different in the length because it comes along the jaw line. And Alicia dislikes choppy layers instead she gives her hair more soft and downy looks.
11) Michelle Williams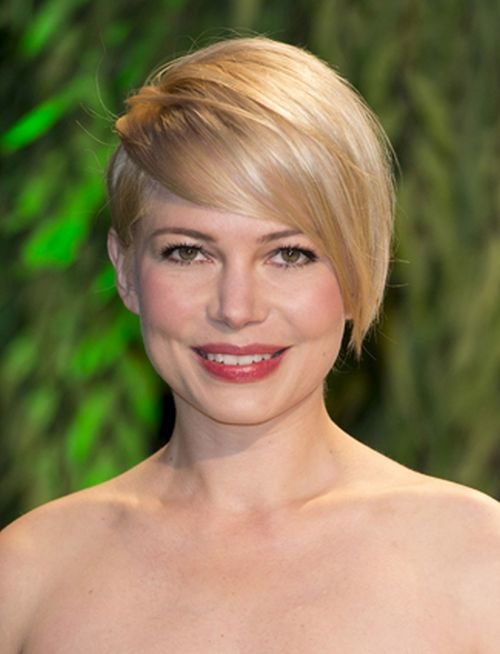 Michelle Williams knows how the process of growing hair can be made interesting. She has deeply side parted her hair, and has given them an even out look with the help of a serum. This hairstyle is worth trying for women looking for short hairstyles for round faces.
12) Miley Cyrus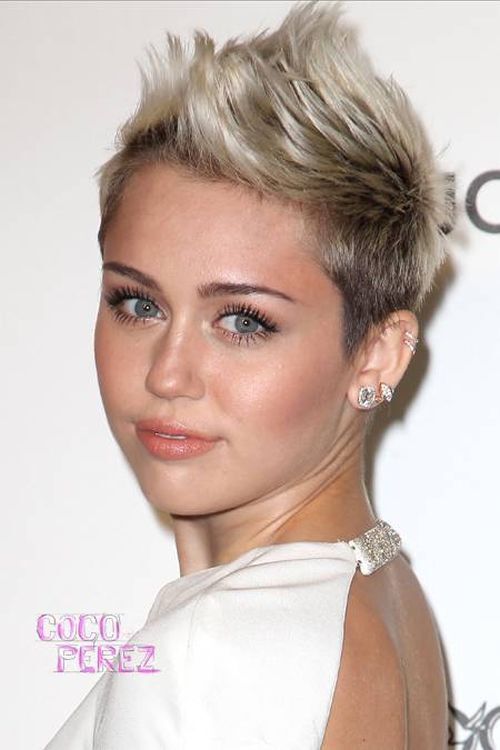 Miley has allowed her natural hair color to appear along her temples because she knows it beautifully contrasts her blond locks on the crown.
13) Maggie Gyllenhaal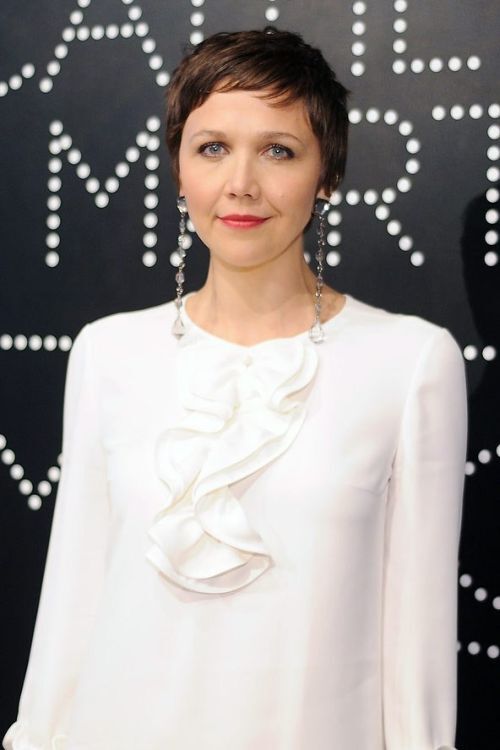 Maggie Gyllenhaal has got a classic choppy pixie haircut and she looks so feminine and graceful with her new hairstyle. To stylishly make your pixie chopped layers prominent, you should try wearing ruffled white or white on white embroidery kind of dress.
14) Ashley Benson
She looks so adorable in these loose curls: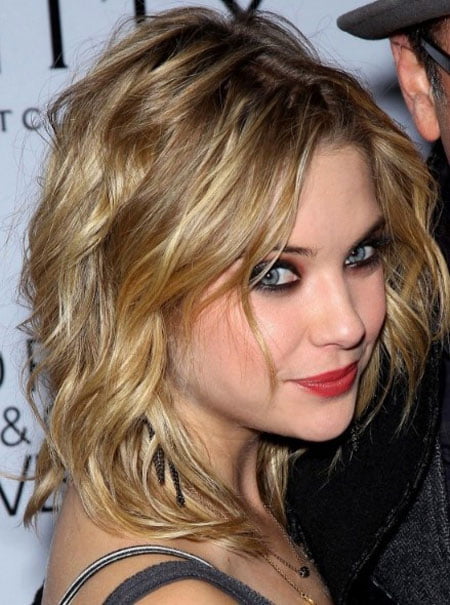 Short hair cuts usually have sweet little names i.e. bob and pixie. And no doubt, they look great when worn sensibly. We've mentioned some of the great names of Hollywood who boldly manifest their chopped or pixie layers. You can also try one of these celebrity short hairstyles but remember to wear accessories and dress accordingly.
15) Ashley Greene
Ashley Greene looks adorable in her ombre highlighted medium bob cut: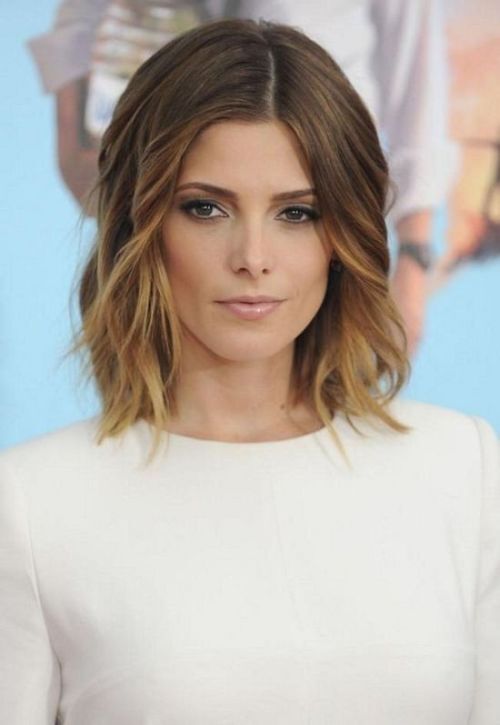 15) Carey Mulligan
Heavily tousled hair are braided in a cute and chic manner: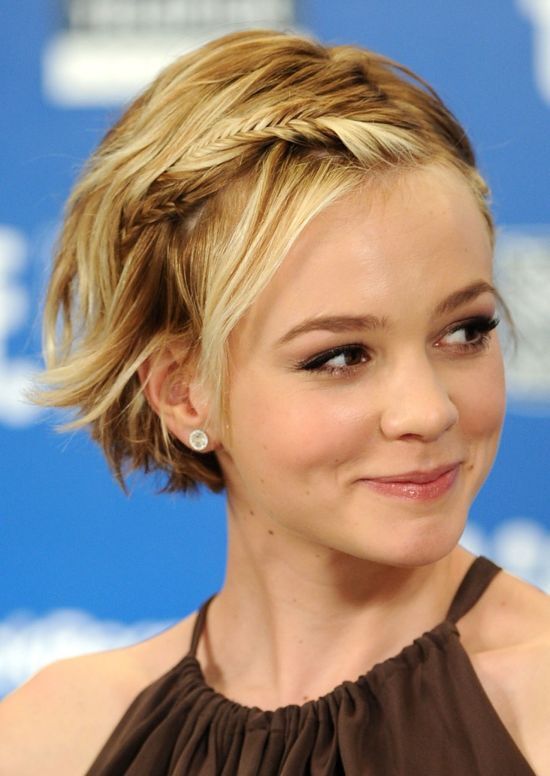 16) Carrie Underwood
Carrie flaunts slightly curled and pouf-ed hair do: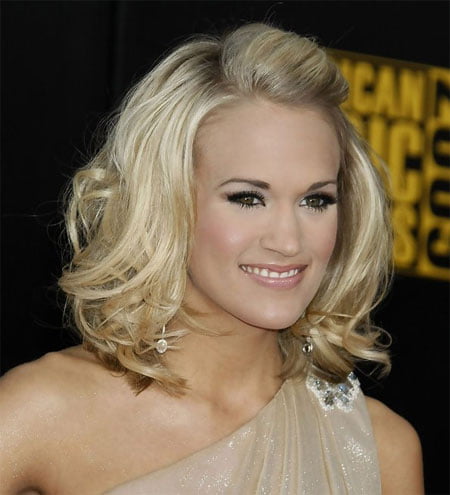 17) Cobie Smulders
Side parted, tousled, and curled – Cobie's medium bob haircut looks sophisticated: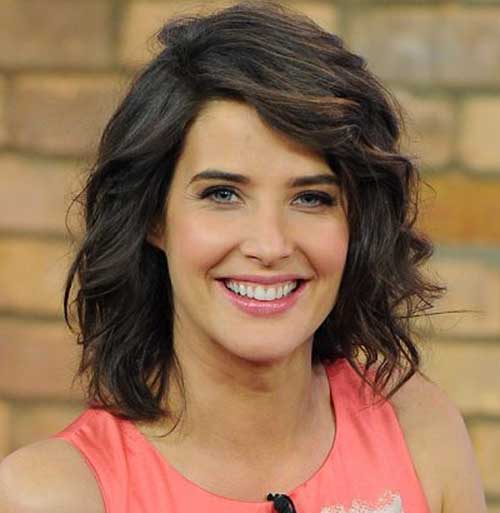 18) Cyler Leigh
A great pixie look that keeps all its femininity: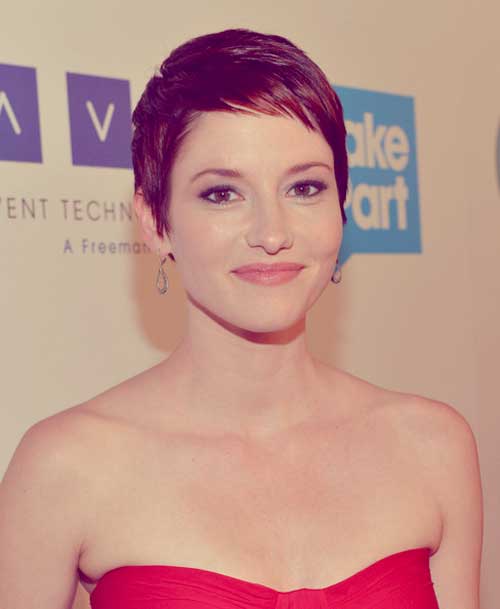 19) Dannii Minogue
Dannii wears a boyish cut in her jet black hair that are slightly messed up with a zig zag: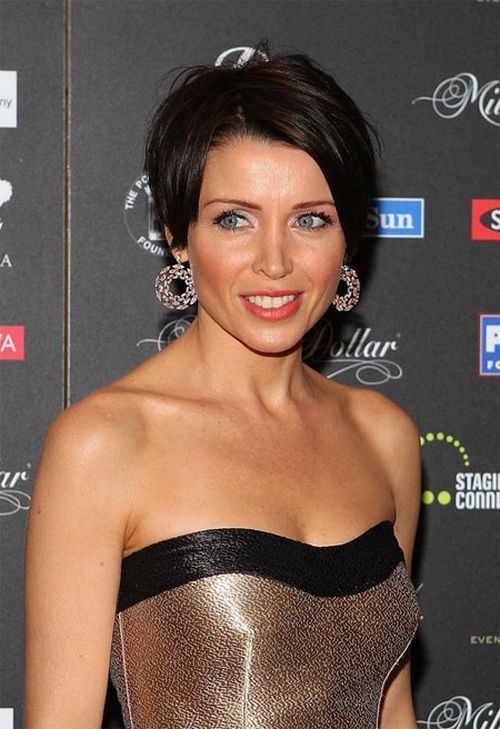 20) Gina Gershon
Another coiffed look of medium bob cut: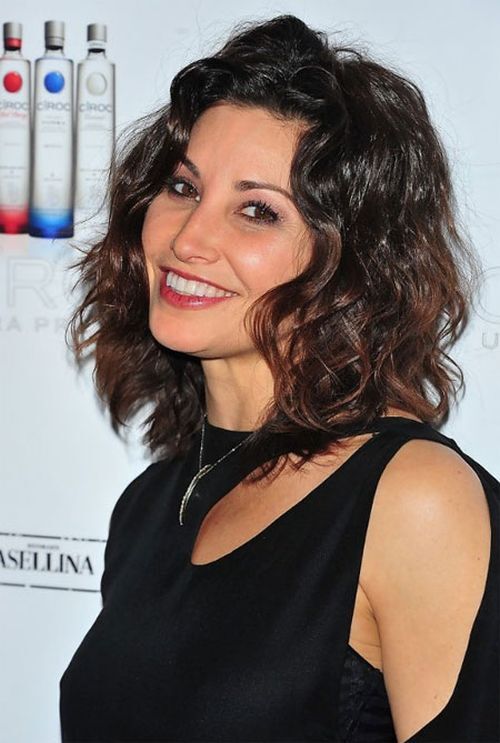 21) Halle Berry
No one can better wear a spiked pixie than Halle Berry. See more hairstyles at Halle Berry Hairstyles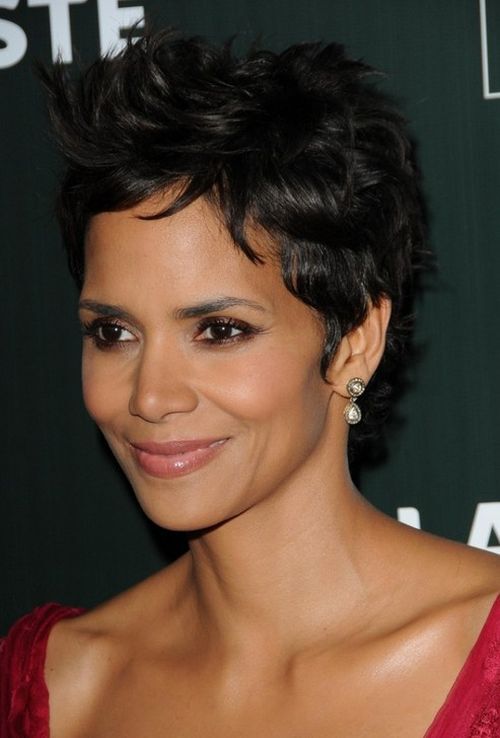 22) Jennie Garth
Jennie Garth tells us a wonderful way to wear a growing pixie: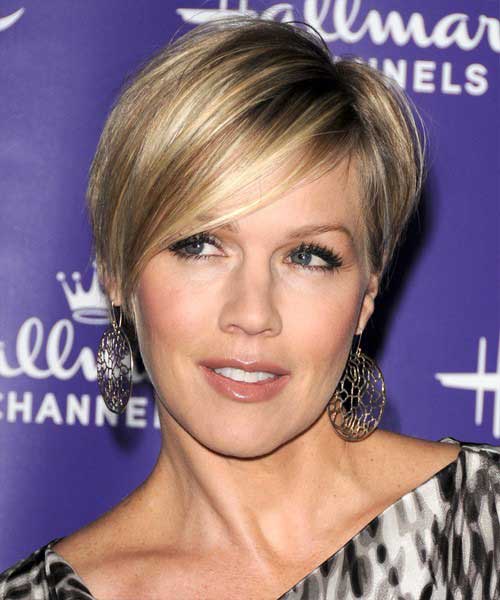 23) Jennifer Lawrence
Deeply side parted look flawless on Jen's Oval face: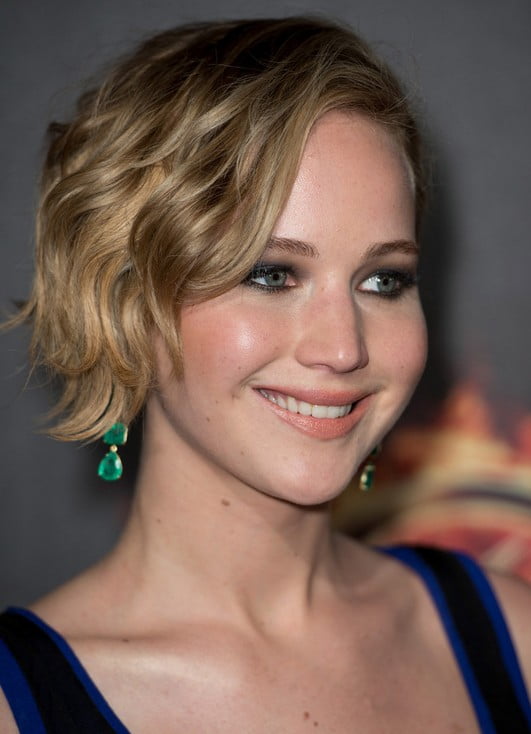 24) Katie Holmes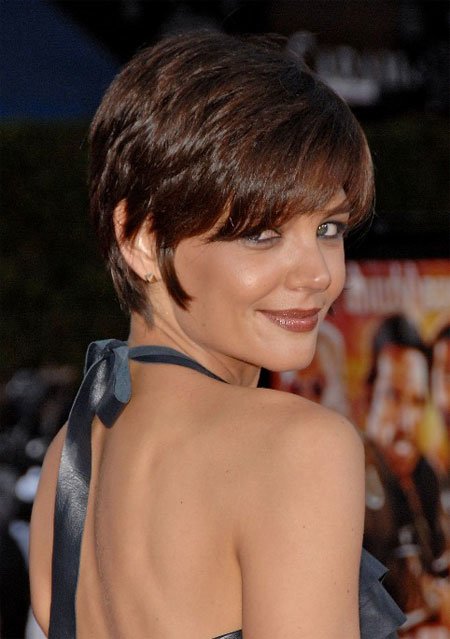 25) Keira Knightly
Let's catch the growing pixie in a beautiful headband like Keira: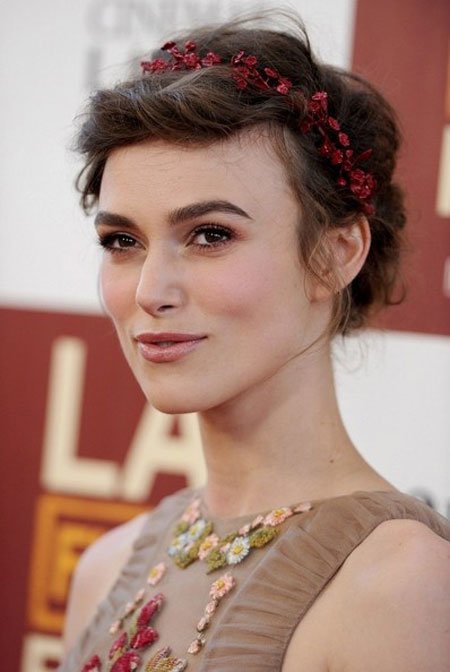 26) Kenzie Dalton
Pure blonde hair styled in an angled bob: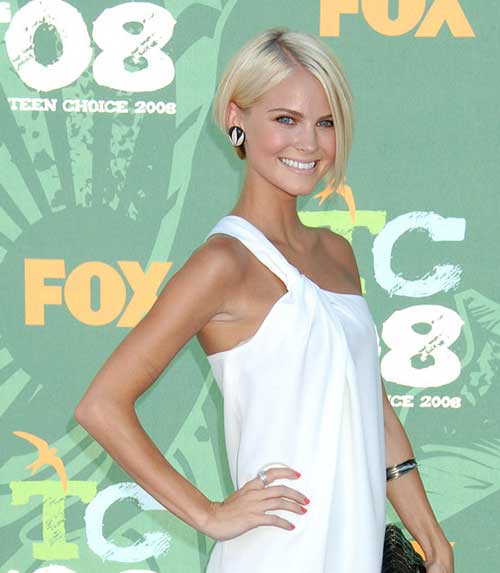 27) Keri Hilson
Angled bob look at their best when Keri wears them with all her grace: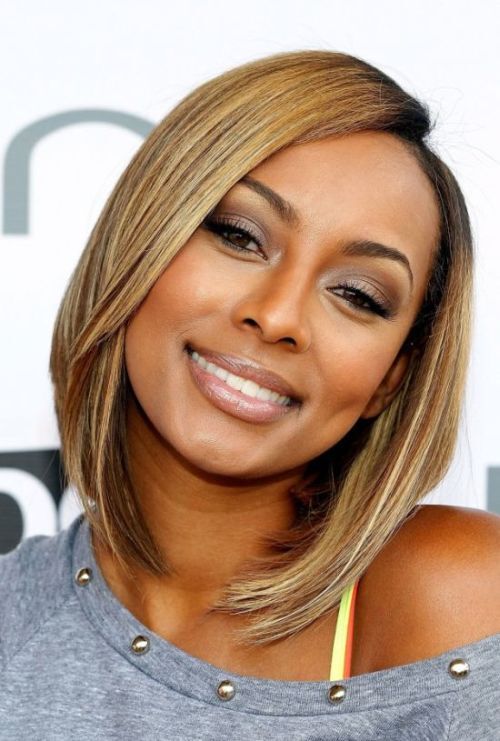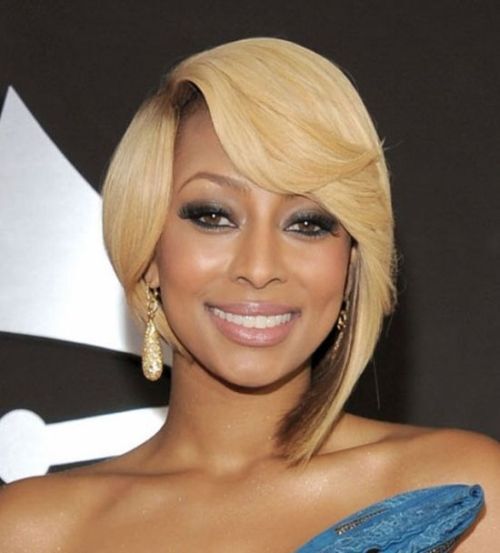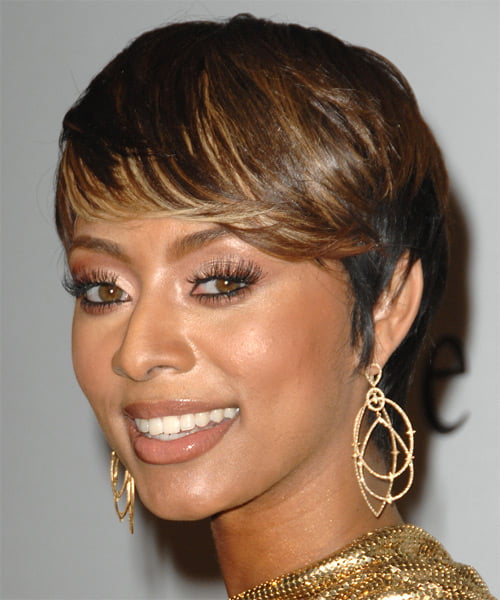 28) Kristen Stewart
She has combed back her layers and sets an example to carry a growing layered cut: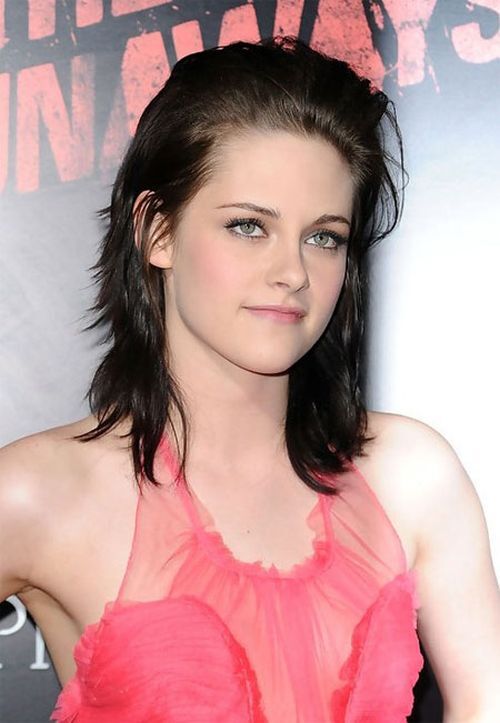 29) Lily Collins
Cute, cute, and only cute! As a bonus Lily Collins has one of the Top Ten Celebrity Eyebrows.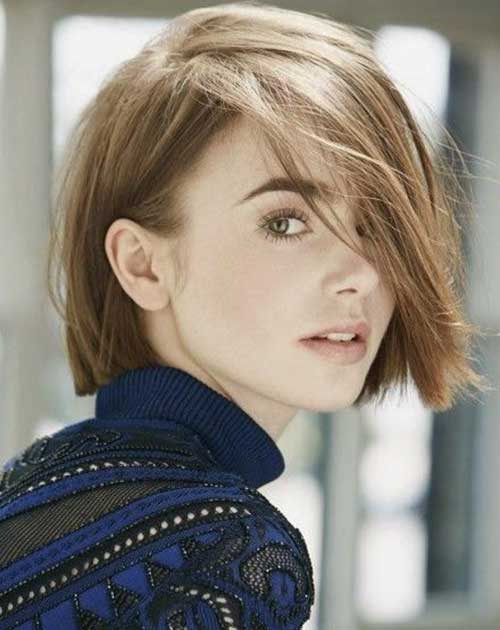 30) Lisa Rina
Any woman over 40 can carry this elegant do: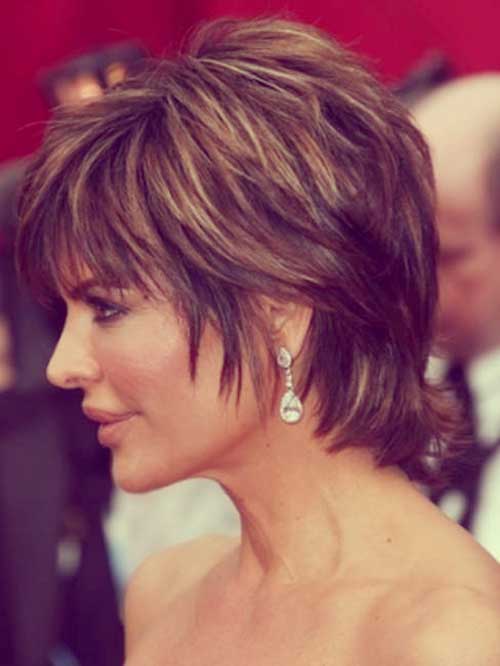 31) Kylie Jenner
No doubt, only Kylie Jenner can look this hot: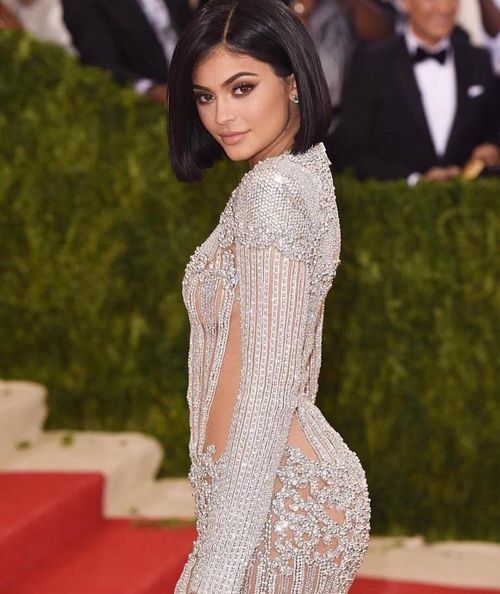 32) Natalie Portman
Natalia carries a very faded and cropped pixie with grace: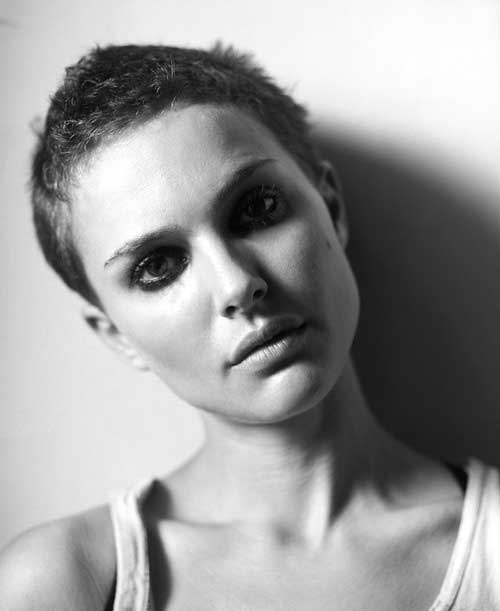 32) Nicole Gale
Nicole wears a streaked angled bob in this picture: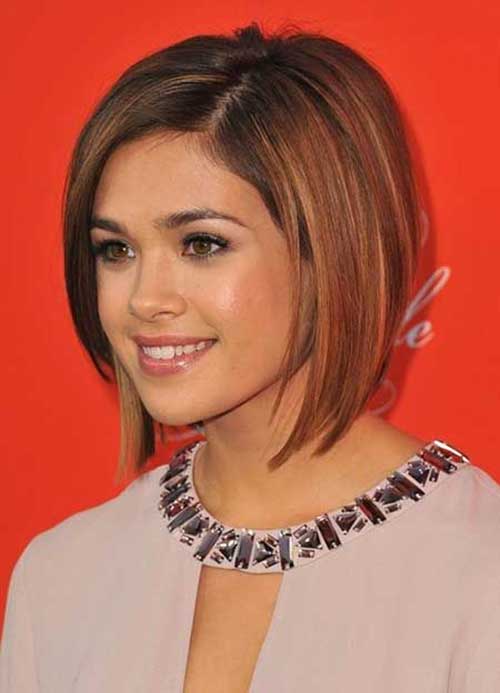 33) Paris Hilton
Who can beat Paris when it comes to style! See more at Paris Hilton hairstyles.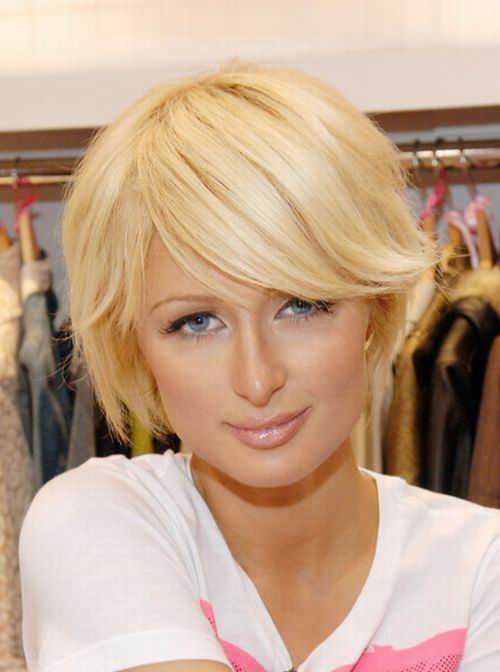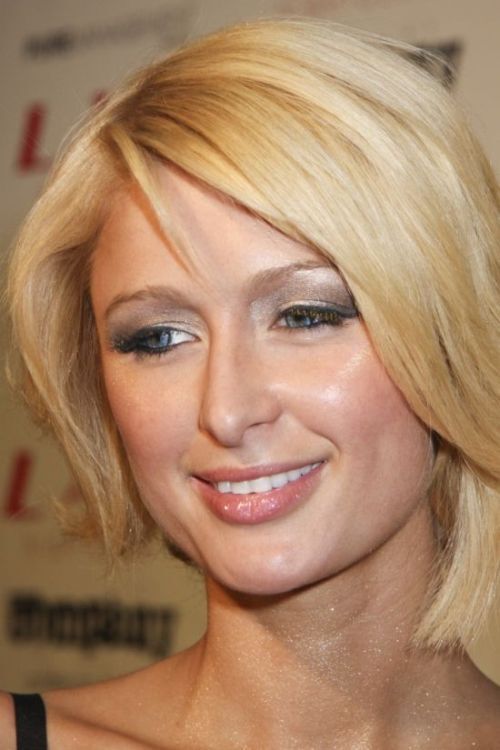 34) Rihanna
No list of hairstyles is complete without counting Rihanna. More styles – 51 Top Rihanna Hairstyles That Are Worth Trying For Every Girl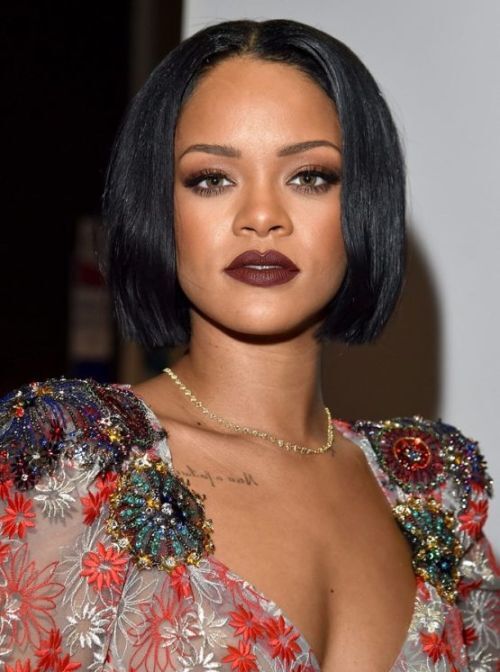 35) Rita Ora
Blunt short bob cut adds to Rita Ora's natural glam: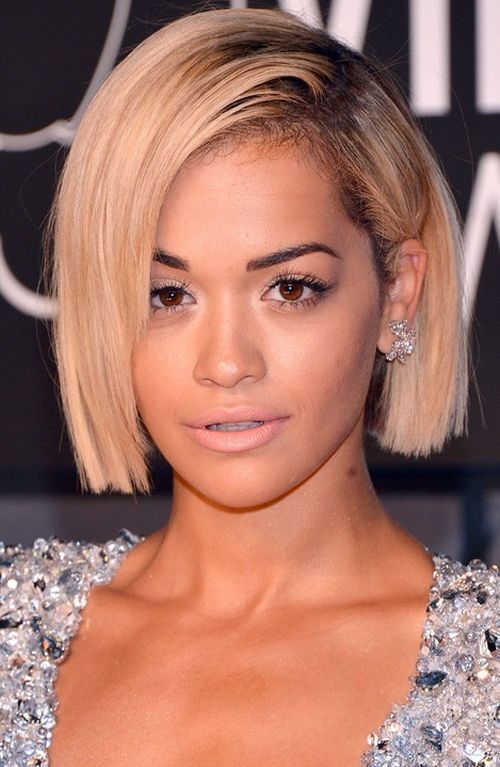 36) Ruby Rose
Spike up your pixie in full length and give dark highlights close to the roots of your hair: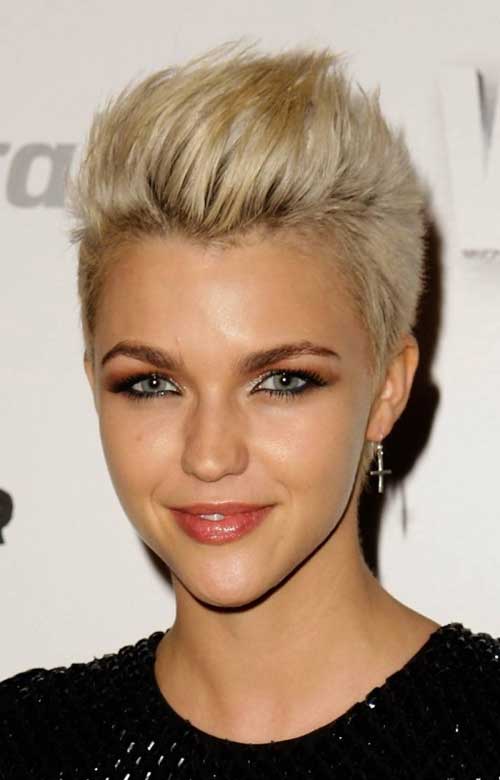 37) Shailene Woodley
The glow on her face is multiplied with this smoothed out short haircut: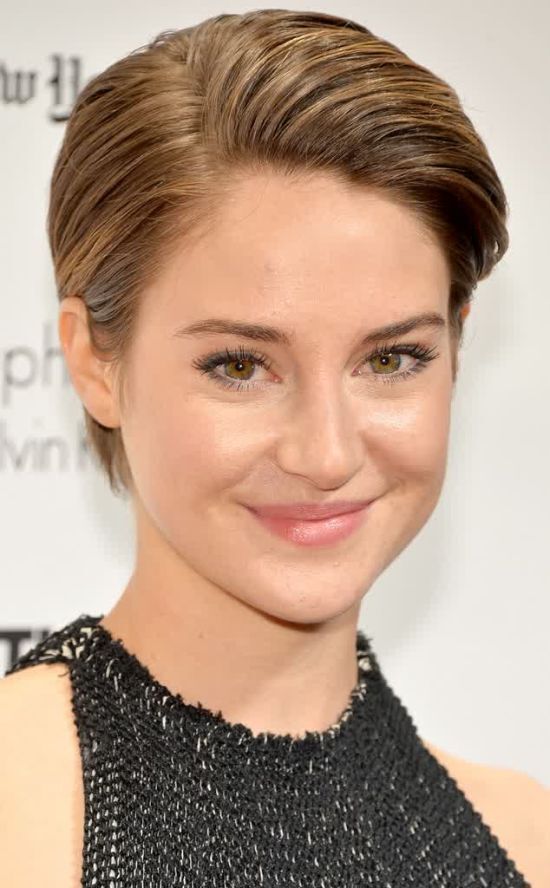 38) Shanna Moakler
A superb way to wear an angled bob on a full blonde hair: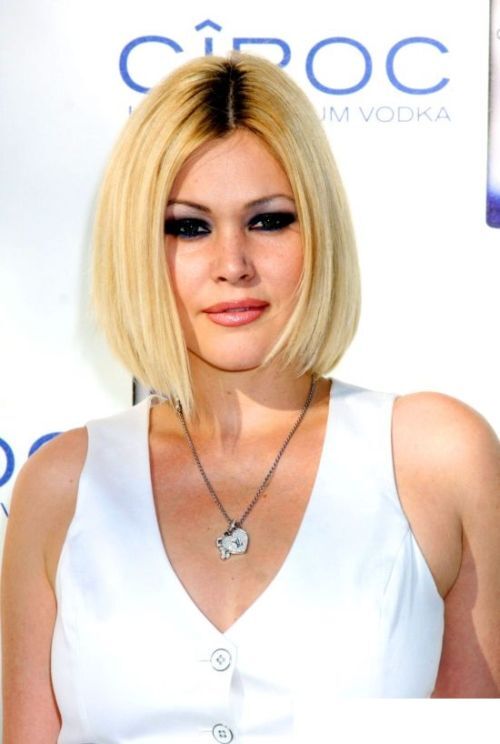 39) Sienna Miller
Sienna knows how to look feminine and sexy at the same time: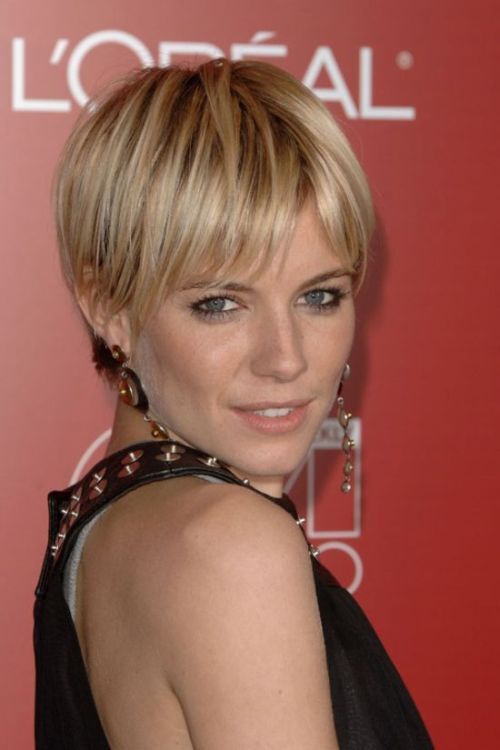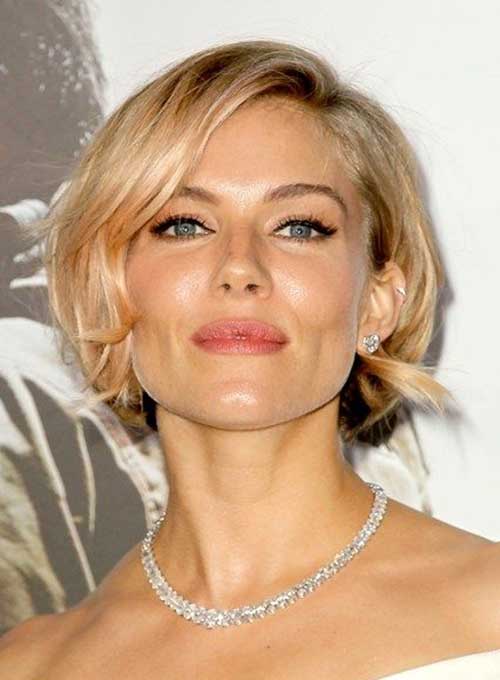 40) Taylor Swift
Taylor wears a medium length cut styled in the manner that it looks like a short hairdo.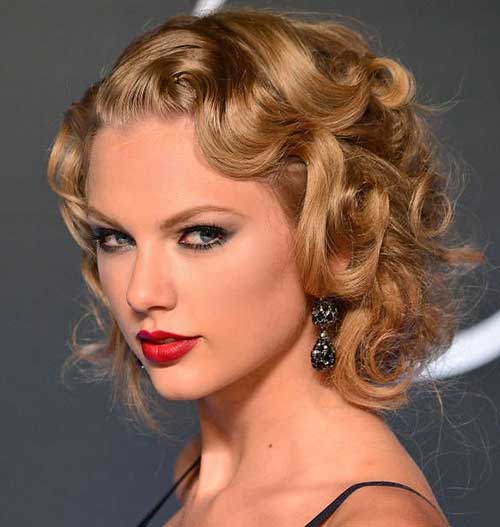 41) Victoria Beckham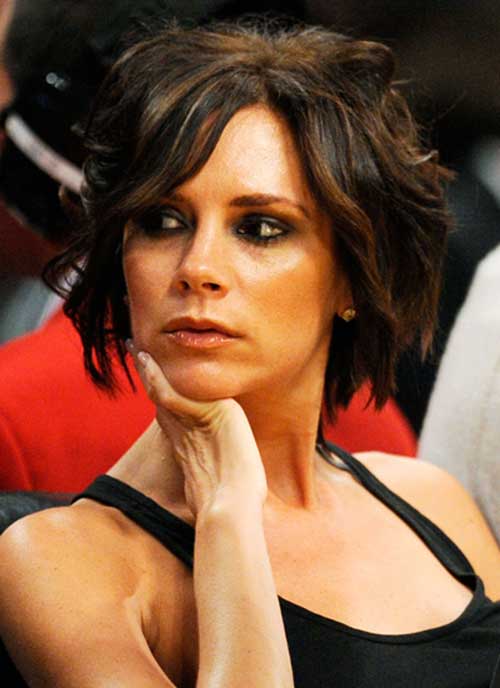 42) Violante Placido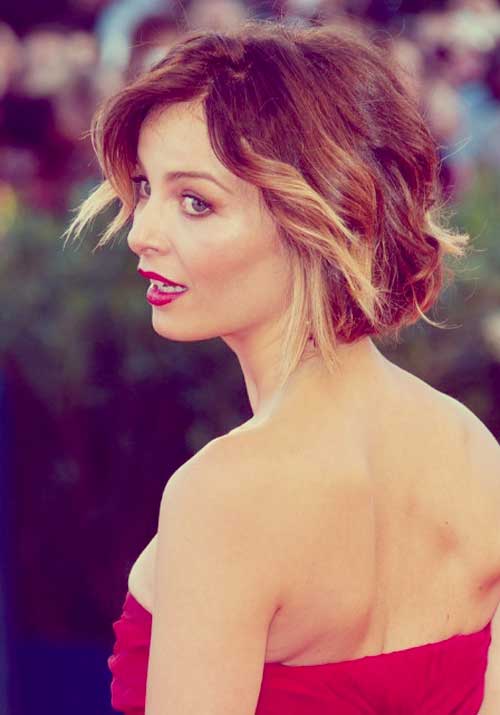 43) Zoe Kravitz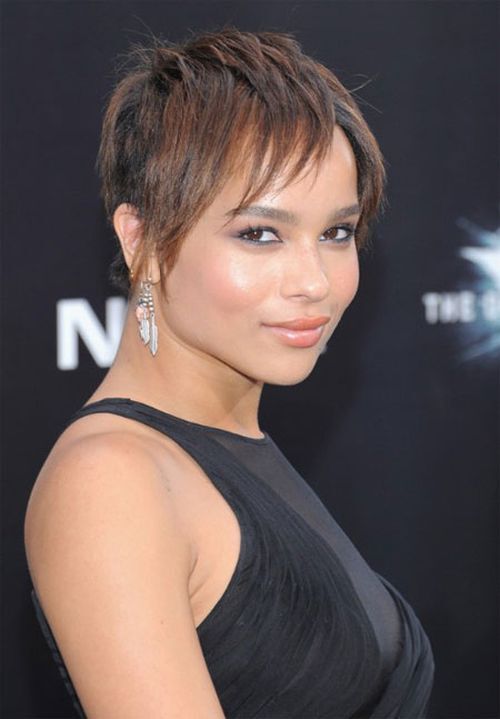 Zoe's hair do is an example for those who have very fine hair and still want to wear a pixie. Highlights are surely your way to escape!
That's the list. We hope you liked it. Now check out Messy Celebrity hairstyles.